Here is a good recommended list of the best action anime series of 2019 to watch right now!
  Hey anime and manga fans, If you're that type of otaku who likes epic anime fighting scenes, high stakes, and overpowered anime characters.
Then, the year 2019 has a large amount of good action anime tv shows for you!
So, Today in BakaBuzz we are showing you a compiled anime top list of the best action animes of 2019 that you must really watch.
22. Circlet Princess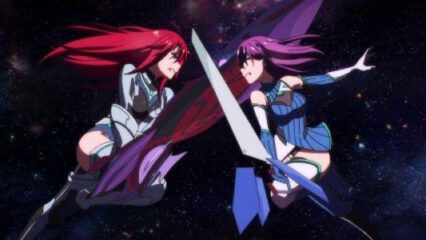 Episodes: 12

Studios:

 Silver Link.
Anime Genre:  Action, Sci-Fi, Sports, School  
Circlet Princess is an action anime series of 2019 adapted from a Japanese video game, that is a Silver Link Studio Production. The story depicts that VR and AR is a competitive sports born from these technologies CB (Circlet Bout). Hence, this phenomenon will change People's lives.
As CB can be competed between two schools and became an e-sport that decides the wealth of the schools. It also became the real ability of the school, which depends on not just the student's academic skills, but also on the data based on sports ability, art, skills, etc.
Here are: 10 Best Anime Where MC Is Trapped In a Game
21. Girly Air Force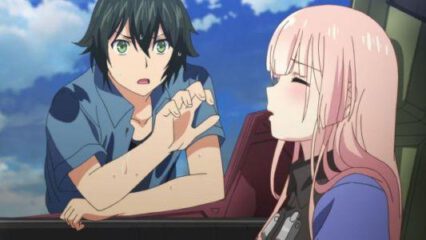 Episodes: 12

Studios:

 Satelight
Anime Genres:  Action, Sci-Fi  
Girly Air Force is a new 2019 action anime series its story starts when some Mysterious flying creatures known as Zai suddenly begin to appear in the human world. So, in order to fight these creatures, mankind creates fighter aircraft "Daughters," as well as the automatic fighting mechanism "Anima," which are like human girls. The story of this 2019 action anime tv shows centers on a young man Kei Narutani, who yearns to fly in the sky, and an Anima considered to be humanity's trump card, a girl name Gripen.
Read Also: Sci-Fi Anime for 2019. Best Anime Series To Watch Right Now
20. Grimms Notes The Animation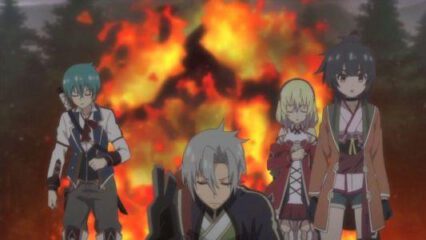 Episodes: 12

Studios:

 Brain's Base

Anime Genres:

 Action, Adventure, Fantasy, Magic
Grimms Notes is another great action adventure anime series of 2019, which is a Brain's Base Studio Production. The anime story is focusing on a game, that takes place in a world created by beings known as "Story Tellers."
At birth, all inhabitants of this world are bestowed with a "book of fate" where all their lives are written in advance. However, rogue Story Tellers known as Chaos Tellers are writing bad events into people's books without them knowing. It is up to the holders of blank books of fate to seek out the Chaos Tellers and restore the world.
Featured: Here Are The Best 10 Recommended Adventure Anime
19. The Magnificent Kotobuki
Episodes: 12

Studios:

 WAO World, GEMBA

Anime Genres:

 Action, Military, Adventure
The story of this military action anime tv show of 2019 is taking place In a barren frontier where people trade goods with each other in order to help each other survive. The Kotobuki Squadron are bodyguards for hire, led by a strict but beautiful squadron leader, an unreliable commanding officer, and a true artisan of a crew chief. Alongside pilots who don't lack for personality, they take to the air in dogfights, letting the engine noise of their Hayabusa fighters ring out in the skies.
Read Also: Top 10 Action Military War Anime Series of All Time
18. Manaria Friends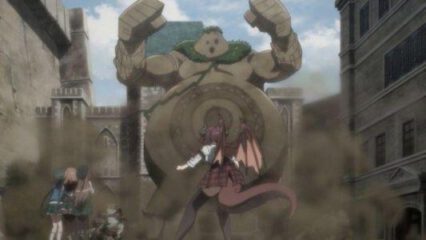 Episodes: 10

Studios:

 CygamesPictures
Anime Genre:  Action, Demons, Supernatural, Magic, Fantasy
Mysteria Friends is a  japanese manga and a new anime series, its story takes place at the Mysteria Academy, which is a prestigious magic school that teaches magic without discrimination to the three factions (men, gods, demons), who usually are in a battle with each other.
So, Two of the academy's students are Ann, a princess and honor student, and Glare, a princess born from a dragon and a human.
17. Xie Wang Zhui Qi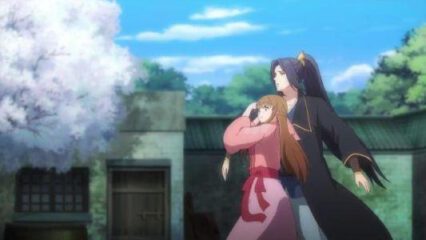 Episodes: 13

Studios:

 KJJ Animation

Anime Genres:

Action, Comedy, Drama, Romance, Martial Arts, Fantasy
We are familiar with seeing good action Japanese animated series, but this one is a Chinese action anime of 2019 that you should watch. If you don't mind the language, the premise of this show is extremely interesting, and overall it has potential to be among the best shows of 2019.
The story showcases the story of a renowned assassin of the 21st century, who actually crossed over to become Su Manor's most useless good-for-nothing Fourth Miss. He, Jin Empire's imperial highness, was an emotionless overbearing demonic tyrant with unrivaled talent.
Everyone knew that she was idiotic and good-for-nothing and bullied her as they pleased. But only he, the overbearing tyrant with the discerning eye, wouldn't let go of her even if his life depended on it. For the time being, let's just see how the stubborn versus stubborn clash and play out in this good anime show of the chaser and the chased.
Check Also: 15 Best Manhwa Manga Series Recommendations that you should Read
16. Isekai Cheat Magician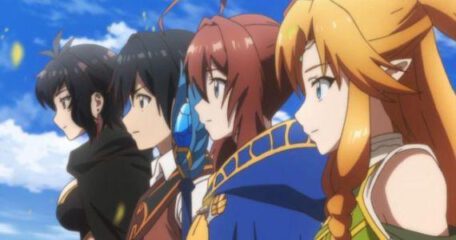 Episodes: 12

Studios:

 Encourage Films

Anime Genres:

 Action, Adventure, Fantasy
Here is an new isekai anime of 2019 with a main character transported into another world of magic and fantasy. As regular high school students Taichi and Rin disappeared in a beam of light. When they came to, the two of them were already in a world of swords and magic.
Finally getting away after experiencing an attack by monsters, following the suggestion of adventurers they headed on the path towards the guild. In the guild, the two of them found out that they possessed unbelievably powerful magic. Thus the regular high school students transformed into the strongest cheats…
15. Kenja No Mago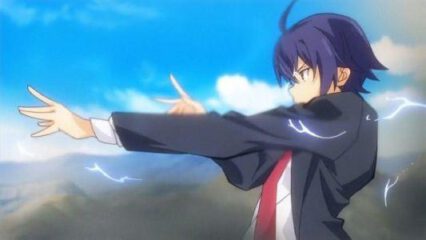 Episodes: 12

Studios:

 Silver Link.

Anime Genres:

 Action, Comedy, Magic, Romance, Fantasy
Kenja no Magi is an another awesome new isekai action anime series of 2019 that depicts the story of a young boy who dies in an accident, and willnreborn in another world as a baby! After that, the patriot hero "Sage" Merlin Wolford picks the young man up and names him Shin.
He was raised as a grandson by Merlin and soaked up Merlin's teachings, earning him some shocking powers. However, when he became 15, his grandfather Merlin said, "I forgot to teach him common sense!" An "abnormal" boy's unconventional other world fantasy life starts here!
Read Also: Here are The Best Anime Series Like Kenja no Mago
14. Cautious Hero: The Hero Is Overpowered but Overly Cautious
Episodes: 12

Studios:

 White Fox

Anime Genres:

 Action, Adventure, Comedy, Fantasy
This is a good action fantasy anime tv show of 2019, which is really enjoyable to watch! its still an ongoing tv series and it's doing good so far! the story from myanimelist depicts that There is a popular saying: "you can never be too careful."
It is very important to prepare for every situation you may face, even if it seems like an unnecessary waste of time. Also, in games like RPGs, it is good to exceed the level of your enemies to achieve total victory. These words describe Seiya Ryuuguuin a little too perfectly.
After being summoned by the goddess Ristarte to save the world of Gaeabrande from destruction, the hero prepares himself for his noble journey. While this might be normal, he spends a very long time training himself, despite having overpowered stats.
He fights weak enemies using his strongest skills and buys excessive amounts of supplies and potions—all to stay safe. While his attitude may be a bit annoying, it might just be the saving grace of Gaeabrande, especially considering that it is a world where the forces of evil dominate each and every expectation.
Check Also: 10 Anime Where MC Starts Weak And Becomes an Unbeatable OP Mc
13. Bungou Stray Dogs Season Three
Episodes: 12

Studios:

 Bones

Anime Genres:

 Action, Mystery, Seinen, Super Power, Supernatural
Bungo Stray Dogs is a Japanese seinen manga and anime series where you will enjoy discovering anime characters with overpowered abilities in a world where there's mystery, crime, and all other sorts of dark phenomenon.
The story starts when Atsushi Nakajima's orphanage has been plagued by a mystical tiger that only he seems to be aware of. Suspected to be behind the strange incidents, the 18-year-old is abruptly kicked out of the orphanage and left hungry, homeless, and wandering through the city.
While starving on a riverbank, Atsushi saves a rather eccentric man named Osamu Dazai from drowning. Whimsical suicide enthusiast and supernatural detective, Dazai has been investigating the same tiger that has been terrorizing the boy. Together with Dazai's partner Doppo Kunikida, they solve the mystery, but its resolution leaves Atsushi in a tight spot.
As various odd events take place, Atsushi is coerced into joining their firm of supernatural investigators, taking on unusual cases the police cannot handle, alongside his numerous enigmatic co-workers.
Don't Miss: 10 Awesome Mafia Anime Series to Watch if you like Gangsters
12. Sword Art Online Alicization War of Underworld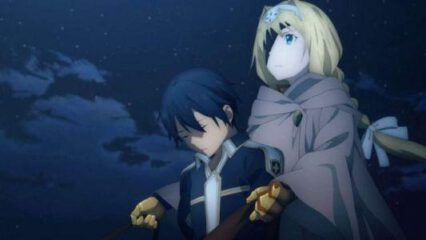 Episodes: 12

Studios:

 A-1 Pictures

Anime Genres:

 Action, Adventure, Fantasy, Game, Romance
This 2019 new season of the Sword Art Online franchise, follows the main character Kazuto "Kirito" Kirigaya as figure out that the Ocean Turtle was raided. Due to a sudden short-circuit caused by the raiders, Kirito's fluctlight is damaged, leaving him comatose.
Feeling insecure about the people at the Axiom Church, Alice brings the unconscious Kirito back to their hometown. disregarding her banishment due to an unabsolved crime. Now, Alice is living an ordinary and peaceful life close by the village, wishing for Kirito to wake up.
See Also: The twelve Best Fantasy Anime Series of 2019
11. Arifureta Shokugyou de Sekai Saikyou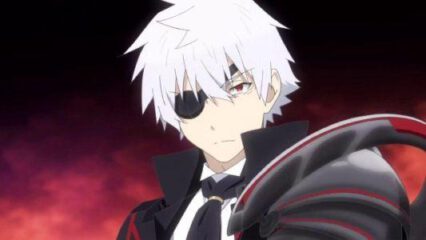 Episodes: 13

Studios:

 Asread, White Fox

Anime Genres:

 Action, Adventure, Fantasy, Harem
Arifureta From Commonplace to World's Strongest (Arifureta Shokugyou de Sekai Saikyou) Along with Dr. Stone, Vinland Saga, and Fire Force are the top most watched and appreciated anime series of the Summer 2019 season.
Arifureta is a new action isekai anime of 2019 that depicts the story of an everyday otaku named Hajime Nagumo, whose ordinary life  suddenly ends when he, and his friends, are transported to another fantasy world. Hence, in this new world They're labeled as heroes and tasked with the duty of saving the human race from utter extinction.
Read Also: 11 Anime Like Arifureta From Commonplace to World's Strongest
10. Fire Force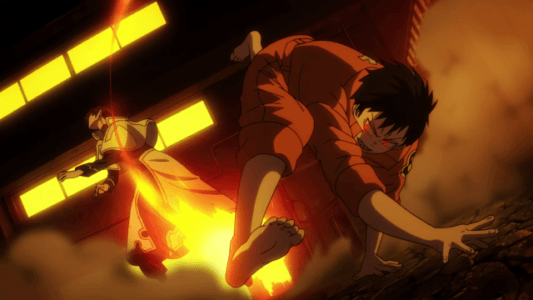 Episodes: 24

Studios:

 David Production

Anime Genres:

 Action, Supernatural, Shounen
Fire Force is one of the hottest action anime of the Summer 2019 anime season with 7.82 score and ranked 879 on myanimelist and other ranking platforms.
The story of this action anime series goes around the year 198 of the Solar Era in Tokyo, special fire brigades are fighting against a phenomenon called spontaneous human combustion where humans beings are turned into living infernos called "Infernals."
Shinra Kusakabe, a youth with the nickname Devil's Footprints for his ability to ignite his feet at will, joins the Special Fire Force Company 8 which composes of other flames users as they work to extinguish any Infernals they encounter. As a faction that is creating Infernals appears, Shira begins to uncover the truth behind a mysterious fire that caused the death of his family twelve years ago.
See Also: The 10 Best Anime Series Like Fire Force
9. The Rising of the Shield Hero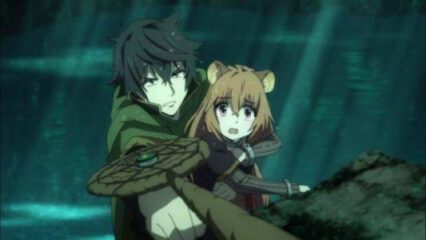 Episodes: 25

Studios:

 Kinema Citrus

Anime Genres:

 Action, Adventure, Drama, Fantasy
Tate no Yuusha no Nariagari is one of the one best manga and action anime series of 2019, it is animated by Kinema Citrus Studio. The Plot revolves around stories of old tell of four otherworldly heroes, who defended the land from wave after wave of calamity.
With the fate of the world in balance, the kingdom of Melromarc summons these legendary figures; In modern-day Japan, the call is answered, and the unwitting heroes are transported to this fantasy universe. Thrust into Melromarc and given the title of "Shield Hero," otaku Naofumi Iwatani is labeled the weakest due to his lack of offensive capability and apparent inexperience.
When the heroes part ways to start their journeys, he only has one willing companion: the beautiful princess Malty Melromarc.
However, she soon betrays him, steals all his money, and accuses him of taking advantage of her. For his crimes that he never do it, Naofumi made an outcast of society. With hatred filling his heart, he sets out alone, vowing vengeance against those who wronged him.
Check Also: Top Isekai Anime with OP MC You Need To Watch
8. The Seven Deadly Sins: Wrath of the Gods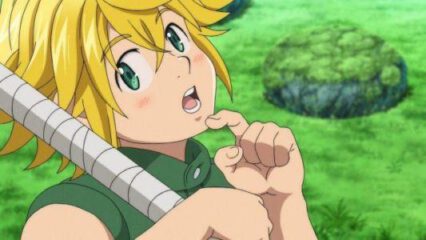 Episodes: 24 

Studios:

 Studio Deen

Anime Genres:

 Action, Adventure, Supernatural, Magic, Fantasy, Shounen
This is a new 2019 season of Nanatsu no Taizai anime series, which is a sequel to the main story that depicts the story of The feared yet revered Holy Knights of Britannia use immensely powerful magic to protect the region of Britannia and its kingdoms.
However, a small subset of the Knights supposedly betrayed their homeland and turned their blades against their comrades in an attempt to overthrow the ruler of Liones. They were defeated by the Holy Knights, but rumors continued to persist that these legendary knights, called the "Seven Deadly Sins," were still alive.
Ten years later, the Holy Knights themselves staged a coup d'état, and thus became the new, tyrannical rulers of the Kingdom of Liones. Nanatsu no Taizai anime and manga series follows the adventures of Elizabeth, the third princess of Liones, and her search for the Seven Deadly Sins. With their help, she will not only take back her kingdom from the Holy Knights, but also seek justice in an unjust world.
Featured: 10 Best Supernatural Anime Series To Watch
7. Dororo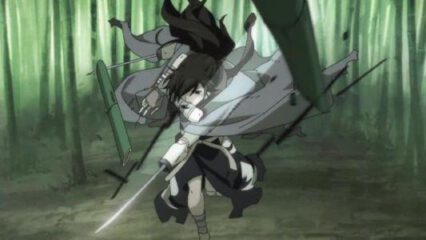 Episodes: 24

Studios:

 Tezuka Productions, MAPPA

Anime Genres:

 Action, Adventure, Historical, Demons, Supernatural, Samurai, Shounen
We all love to hear the sound of clashing swords, and dororo is a samurai action anime of 2019 that offers not only that, but also epic soundtracks, great setting, amazing characters development who will overcome their dark backstory.
The story showcases A samurai lord, who  has bartered away his newborn son's organs to forty-eight demons in exchange for dominance on the battlefield.
Yet, the abandoned infant survives thanks to a medicine man who equips him with primitive prosthetics, with which the  son will use to hunt down the multitude of demons to reclaim his body one piece at a time, before confronting his father. On his journeys, the young hero encounters an orphan who claims to be the greatest thief in Japan.
Don't Miss: 10 Anime where Mc has a Dark Past and been through Human Experiments
6. Vinland Saga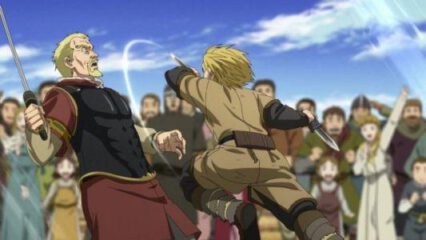 Episodes: 24

Studios:

 Wit Studio

Anime Genres:

 Action, Adventure, Historical, Drama, Seinen
Vinland Saga is a new Jpanaese TV anime series of 2019 based on the Vinland Saga manga by Makoto Yukimura and animated by Wit Studio _ the same Studio behind the succeful Attack on Titan anime series.
As a child, Thorfinn sat at the feet of the great Leif Ericson and thrilled to wild tales of a land far to the west. But his youthful fantasies were shattered by a mercenary raid. Raised by the Vikings who murdered his family, Thorfinn became a terrifying warrior, forever seeking to kill the band's leader, Askeladd, and avenge his father. Sustaining Throfinn through his ordeal are his pride in his family and his dreams of a fertile westward land, a land without war or slavery…the land Leif called "Vinland"
Read Also: Here are the Best Anime Series Like Vinland Saga
5. Mob Psycho 100 Season Two
Episodes: 13

Studios:

 Bones
Anime Genre:  Action, Slice of Life, Comedy, Supernatural 
Well, this is one of the greatest japanese manga series that you can ever read, and the anime is animated by studio bones. In this 2019 season, our op mc Shigeo "Mob" Kageyama is now maturing and understanding his role as a supernatural esper that has the power to drastically affect the livelihood of others.
He and his mentor Reigen Arataka continue to deal with supernatural requests from clients, whether it be exorcizing evil spirits or tackling urban legends that haunt the citizens. 
While the workflow remains the same, Mob isn't just blindly following Reigen around anymore.
With all his experiences as a ridiculously strong psychic, Mob's supernatural adventures now have more weight to them. Things take on a serious and darker tone as the dangers Mob and Reigen face are much more tangible and unsettling than ever before.
See Also: The 10 Best Anime Where Characters Lose Control of their Power
4. My Hero Academia Season Four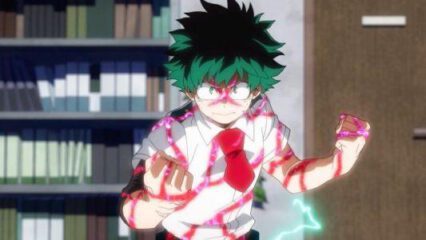 Episodes: 25

Studios:

 Bones

Anime Genres:

 Action, Comedy, Super Power, School, Shounen
This is a 2019 new season of My hero academia anime series which focuses on the theme of What's a hero? So, For Izuku Midoriya, the answer to that question has always been simple: "Everything I want to be!" And who is the ultimate hero?
Well, the legendary All Might, of course. All Might is the number one ranked hero and also the "Symbol of Peace" in the world. Not in his wildest dreams could Izuku have imagined that he would soon cross paths with his childhood hero…
In Boku no Hero Academia, status is governed by "Quirks"—unique superpowers which develop in childhood. But, unfortunately, hero otaku Midoriya "Deku" Izuku never had a Quirk. That is, until he met All Might, the greatest hero of all time.
Check Also: The 10 Best Anime Series Where The Mc is a Loner
3. Attack on Titan Season 3 Part 2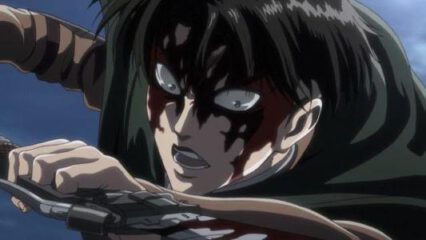 Episodes: 10

Studios:

 Wit Studio

Anime Genres:

 Action, Drama, Fantasy, Military, Mystery, Shounen, Super Power
Attack on titan can be labled as the ultimate best anime about action and epic fighting scenes. In this Shingeki no Kyojin Season 3 Part 2, the story follows Eren as he vows to take back everything that was once his.
Alongside him, the Survey Corps strive to carve a path towards victory and uncover the secrets locked away in the Yeager family's basement. Seeking to restore humanity's diminishing hope, the Survey Corps embark on a mission to retake Wall Maria, where the battle against the merciless "Titans" takes the stage once again.

Returning to the tattered Shiganshina District that was once his home, Eren Yeager and the Corps find the town oddly unoccupied by Titans. Even after the outer gate is plugged, they strangely encounter no opposition. The mission progresses smoothly until Armin Arlert, highly suspicious of the enemy's absence, discovers distressing signs of a potential scheme against them.
Featured: 20 Awesome Anime Where Main Character has a Dark Past
2. One Punch Man Season Two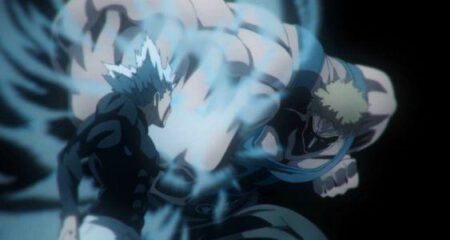 Episodes: 12

Studios:

 J.C.Staff

Anime Genres:

 Action, Comedy, Parody, Sci-Fi, Seinen, Super Power, Supernatural
The epic fights and overpowered action scenes in the One Punch Man anime series are a must-happening things in every single episode, the story of this 2019 new season follows our main character Saitama who has returned to his unremarkable everyday life in Z-City.
However, unbeknownst to him, a new villain named Garou makes his appearance. Claiming to be a monster, and starts mercilessly attacking the crowd. The mysterious Garou continues his rampage against the Hero Association, crushing every hero he encounters.
He turns out to be the legendary martial artist Silverfang's best former disciple and seems driven by unknown motives. Regardless, this beast of a man seems unstoppable. Intrigued by this puzzling new foe and with an insatiable thirst for money, Saitama decides to seize the opportunity and joins the interesting martial arts competition.

As the tournament commences and Garou continues his rampage, a new great menace reveals itself, threatening the entire human world. Could this finally be the earth shattering catastrophe predicted by the great seer Madame Shibabawa?
Check: The 20 Most Overpowered Anime Attack that Can destroy The World
1. Demon Slayer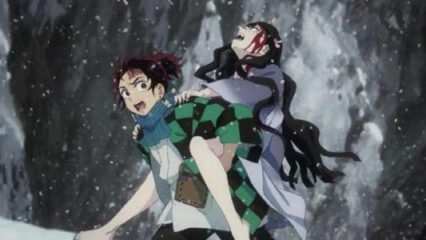 Episdoes: 26

Studios:

 ufotable

Anime Genres:

 Action, Demons, Historical, Shounen, Supernatural
Kimetsu no Yaiba is one of the newest action anime of 2019 that has became a wordwide phenomon, and even outranks some of the best anime in all history! All that success is due to its unique story, great character development, and epic action scenes.
The Story of This action samurai anime series is set in the Taisho Period in Japan.  where Tanjiro is a kindhearted boy who sells charcoal for a living, finds his family slaughtered by a demon. To make matters worse, his younger sister Nezuko, the sole survivor, has been transformed into a demon herself. Though devastated by this grim reality, Tanjiro resolves to become a "demon slayer" so that he can turn his sister back into a human, and kill the demon that massacred his family.
Read Also: Here are the Top Upcoming New Anime Series 2020