Welcome to this List of the Best 18 Dubbed Harem Anime Tv Shows To Watch
We guarantee that all of these dubbed harem anime series that we are covering, and most of them are really worth watching.
The term "harem" typically refers to a genre of Japanese media in which a male protagonist is surrounded by a group of attractive female characters who are all vying for his affection.
With so many harem anime series to choose from, it can be hard to decide which one is the best. Here is a recommended list of the best 18 dubbed harem anime series that you should watch.
---
18. Absolute Duo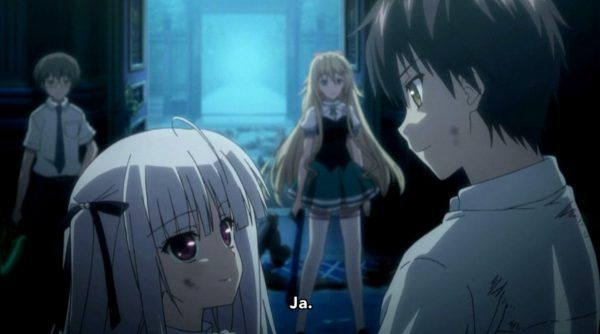 Anime Genres: Dubbed, Action, Harem, Supernatural, Romance, Ecchi, School

Episodes: 12

Studios:

 8bit
This is the first Dubbed Harem Anime on our list, and it is adapted from a Japanese light novel of the same title,
The story of this series revolves around individuals who can materialize weapons from their souls are called "Blazers,"
After the death of his sister and best friends, Tooru Kokonoe only wishes to become stronger.
On opening day, He is forced to duel against the person sitting next to him. If he loses, he will be expelled from the school.
As Tooru prepares to give his all at the match, it's not a weapon that comes from his soul but instead is a shield – an irregularity that catches the attention of Julie Sigtuna.
Read Also: 10 Best Japanese Anime Movies with an English Dubbed Version
---
 

17. Maken-Ki!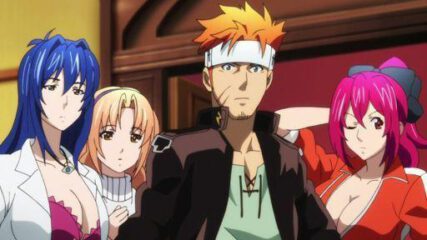 Anime Genres: Dubbed, Action, Ecchi, Harem, Martial Arts, School, Super Power

Episodes: 23 / Two Seasons 

Studio: Aic
Here is a romantic comedy harem anime adapted from a manga series of the same name, Maken-ki is a school harem anime TV show about Takeru, a normal teen boy, who finds himself in his new school. He doesn't need to take entrance exams because it just becomes co-ed!
His dream of happy high school life is dashed when he finds out the school is much more than it seems.
All of the students are armed with special weapons—Maken! These Maken can be used for magical duels!
Will Takeru be able to find a Maken that's compatible with him? Even while trying to fit in at a new school and dealing with all kinds of girl problems.
See Also: 11 Best Romance Comedy Action Anime Series you Should Watch
---
16. Death March kara Hajimaru Isekai Kyousoukyoku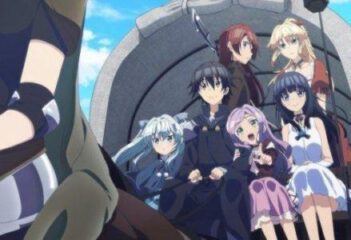 Anime Genres: Dubbed, Adventure, Fantasy, Harem

Episodes:

 12
Studios: Silver Link, Connect
Death March: a dubbed Harem Anime series that revolves around Ichirou Suzuki, who is a programmer nearing his thirties. He is struggling to maintain work in the face of overwhelming deadlines especially as he's drowning in work.
After having a really tough day, he finally has enough sleep and wakes up only to find himself in the fantasy world of his favorite MMORPG.
He realizes that not only has his appearance changed into a younger version of himself, but his name changes too.
Now, as a high-leveled adventurer armed with a plethora of skills and so much knowledge that there is no way to return to reality. Hence, Satou sets out to explore this isekai world.
Check Also: The List of 20 Best High School Anime TV Series
---
15. Infinite Stratos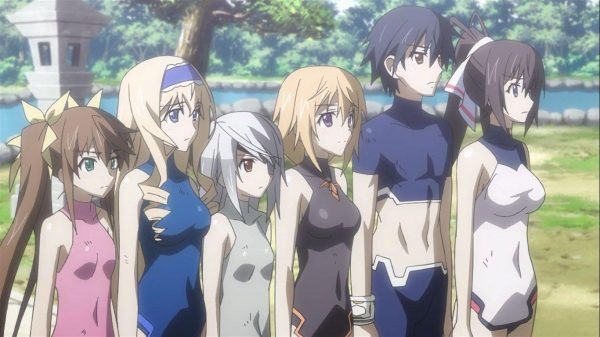 Anime Genres: Dub, Action, Sci-Fi, Harem, Comedy, Ecchi, Mecha

Episodes: 24 / Two Seasons 

Studio: 8Bit
The series is adapted from the light novel of the same name. This dubbed harem anime depicts the story of Infinite Stratos (IS), which is a weapon that can be piloted only by women.
"There's only one male who is capable of turning an IS, and that's him, so our main character have to start enrolling in the all-girls section of the Infinite Stratos Academy."
At this training school, he will be reunited with two of his childhood friends.
"Hence, Ichika, his friends, and the other powerful girls must use everything at their disposal to defend themselves and their academy against the dangers."
Read Also: Here are the Top Upcoming New Anime Series 2020
---
15. Gakusen Toshi Asterisk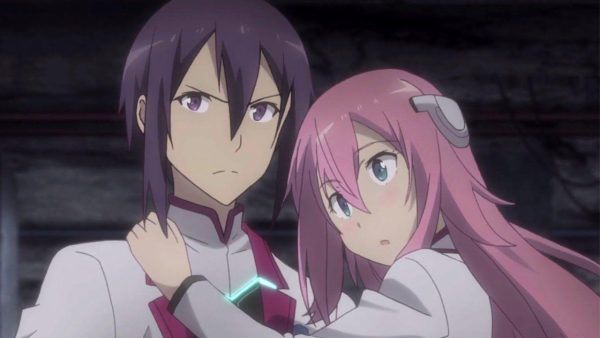 Anime Genres: Dubbed, Action, Comedy, Ecchi, Fantasy, Harem, Romance, School, Sci-Fi, Supernatural

Episodes: 24  Two Seasons 

Studios:

 A-1 Pictures
Gakusen Toshi Asterisk is a well-known and popular dubbed harem anime with a lot of ecchi content. The story follows the overpowered main character Ayato Amagiri, as he makes his way through high school.
He is a student who has just transferred into one of the six most elite schools for Genestella students in the world.
Seidoukan Academy is an academy where students can learn to control their powers and duel against each other in tournaments called festivals.
What most people don't realize, however, is that Ayato has no real interest in festivals.
This is one of the reasons why so many people are curious about his identity. What is happening in Ayato's world, what are his secrets, and what are his aims?
See Also: The 15 Best Supernatural Anime Series of 2019 To Watch Right Now!
---
14. The Testament of Sister New Devil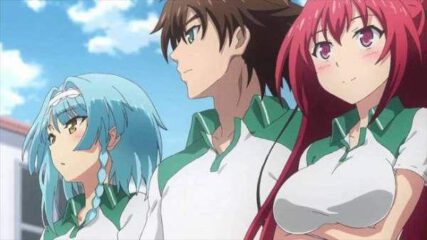 Anime Genres: Dub, Action, Ecchi, Fantasy, Romance, Harem, Demons

Episodes: 24  Two Seasons

Studios:

 Production IMS
This dubbed harem anime is about a boy named Basara who is unexpectedly brought in contact with two beautiful girls and introduced to them as his new siblings. It's an interesting tale that probably will bring so much interesting things to his ordinary life.
However, these seemingly cute girls will reveal themselves as demons– while Basara is actually a former member of "Heroes," which is a clan known to be sworn enemies of the demons.
With the Heroes observing his every move and the constant threat of hostile demons, Basara has to do the impossible to protect his new family members.
Check Also: The List of 20 Best Harem Anime Series to Watch Right Now!
---
13. Ichiban Ushiro no Daimaou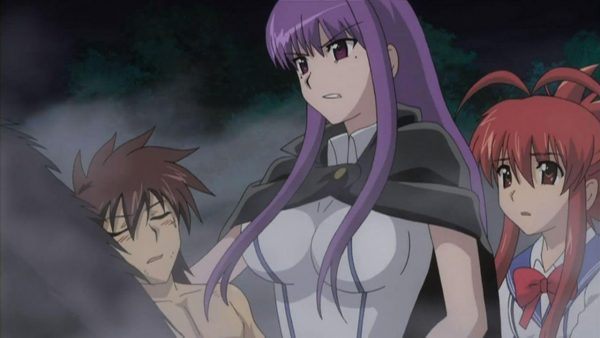 Anime Genres: Dub, Action, Harem, Comedy, Magic, Ecchi, Fantasy, School

Episodes: 12 

Studio: Artland
looking for a good dubbed Harem anime? Ichiban Ushiro No Diamo is the perfect one for you to go with!
The Story depicts the life of Akuto Sai as he transfers to Constant Magic Academy. When he arrives, it is also prophesied that he'll be a potential future demon king. But now Akuto's fate has changed and so does his future within the story!
He's surrounded by a harem of beautiful girls who each want something from him. Some want to bring him and others just want to shower him with love.
Hence, with his newly awakened abilities, Akuto must deal with his ever-growing list of misfortunes while also fighting to prove that his fate is not sealed.
Read Also: The Top 20 $exiest Ecchi Harem Anime Series!
---
Continue Reading By Clicking the Next Button