15. Ayakashi Triangle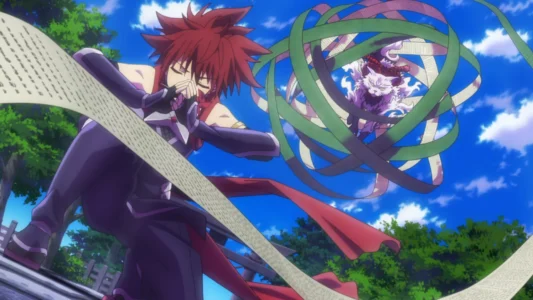 Ayakashi Triangle is a 2023 ninja anime that delivers epic battles, gorgeous girls, humor, and, of course, fan service.
Matsuri, a teenage exorcist ninja, is fully occupied with safeguarding his town from malevolent ayakashi. However, his constant exorcism efforts have left him hardened towards the mischievous and defenseless spirits. Into this mix steps Suzu, Matsuri's childhood friend who carries a deep affection for him and considers ayakashi her companions.
Unexpectedly, Suzu falls victim to a formidable ayakashi attack. In a twist of fate, Matsuri finds himself magically transformed into a girl! This transformation proves to be irreversible, presenting Matsuri with two intertwined challenges. He must confront the escalating ayakashi threats targeting Suzu while simultaneously adapting to the complexities of living as a girl. The question remains: Is Matsuri prepared to tackle these challenges and reconcile his dual identity?