The List of the Top 20 Harem Anime Series to Enjoy!
Looking For the Best Harem Anime Series to Watch? Well, you are in the right place.
You have been Warned! today we are depicting 20 Anime Tv Shows that offers a mass of sexy anime girls, heavy teasing anime scenes, fan services, and twisted anime characters…and so on!
So, Let's highlights some of the best harem anime series that are filled with beautiful girls, while some tv shows has also some overpowered, badass, and cool Main Characters.
Hence, Keep in mind that this list is mingled with various anime genres such as romance, magic, action, fantasy and much more themes that are really enjoyable to watch.
So without further ado; Here We Go!
---
20. Outbreak Company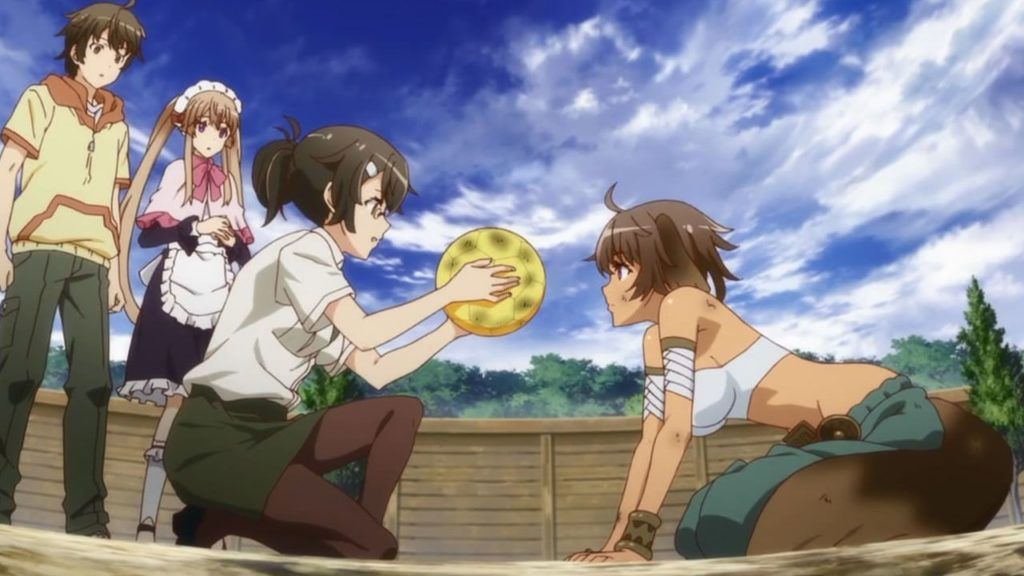 Episodes: 12
Studios: feel
Genres: Harem, Comedy, Parody, Fantasy
Lets starts our top list with this dubbed harem anime series "Outbreak Company", the story of this japanese harem comedy animated series follows Shinichi Kanou, whio is a shut-in otaku with a vast knowledge of anime, manga, and video games.
One day, after applying for a job in hopes of escaping his secluded lifestyle, he is kidnapped and transported to the Eldant Empire—a fantasy world filled with elves, dragons, and dwarves.
Trapped in this strange land, Shinichi is given an unlikely task by the Japanese government: to spread otaku culture across the realm by becoming an "Otaku Missionary."
To accomplish his mission, Shinichi has the full support of the Japanese government, as well as the half-elf maid Myucel and Princess Petralka of the Eldant Empire.
Together with this ragtag bunch, he will overcome the obstacles of politics, social classes, and ethnic discrimination to promote the ways of the otaku in this holy land.
Read Also: The Top 20 Sexiest Ecchi Harem Anime Series!
---
19. Maken ki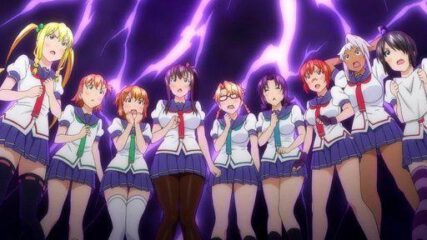 Episodes: 22 /  Two Seasons 

Studio: Xebec

Genres:

 Action, Ecchi, Harem, Martial Arts, School, Super Power
Maken Ki is another good dubbed romantic comedy harem anime with an op mc named Takeru Ohyama, who is just a typical perverted teenage boy.
His new school doesn't require entrance exams, and it just turned co-ed!
Unfortunately, his dreams of happy high school life are dashed when he finds out the school is much more than it seems.
All of the students wield a special item—a Maken—to unleash their magical abilities in duels!
So, Can Takeru find a Maken that works for him?
Even while trying to fit in at a new school and dealing with all kinds of girl problems?
---
18. Infinite Stratos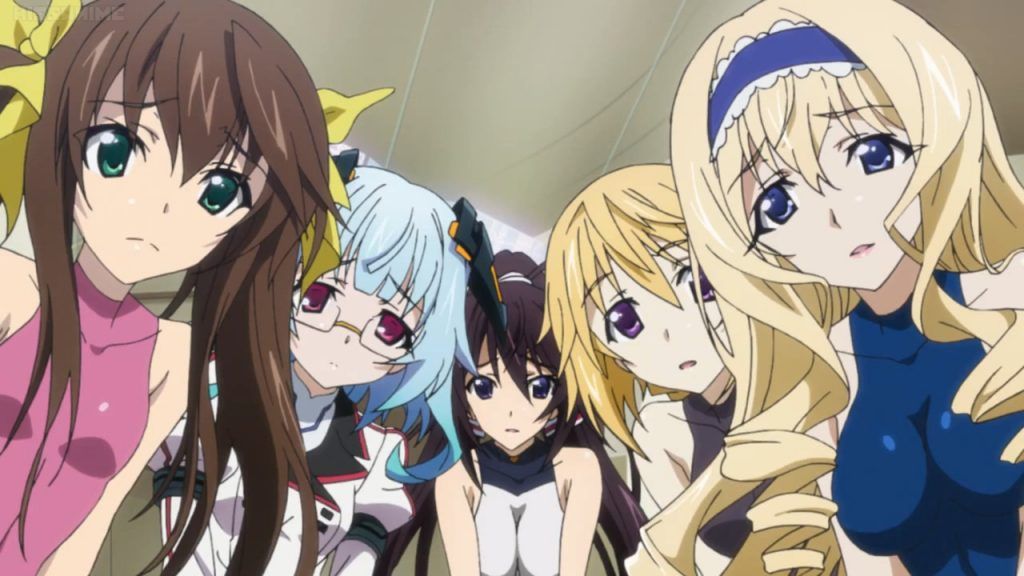 Episodes: 24 / Two Seasons

Studios:

 8bit

Genres:

 Action, Sci-Fi, Harem, Comedy, Ecchi, Mecha
This Action Harem anime tv show depicts that The balance of power in the planet has been toppled off with the development of armed powered exoskeletons coined as the Infinite Stratos, which was then regarded as the mainstream of weapons.
While it has indeed created peace, only women are authorized to operate the IS, hence not only piloting it but paved the way for their domination.
15-year old Ichika Orimura was soon discovered as the very first male possessing the ability to control the IS, his life was twisted towards one surrounded with an overwhelming number of school girls.
Under the command of the Japanese government, he finds himself enrolled right into the entirely female Infinite Stratos Academy!
Read Also: The Best 37 Cute Girls From Anime and Manga Series
---
17. Mayo Chiki!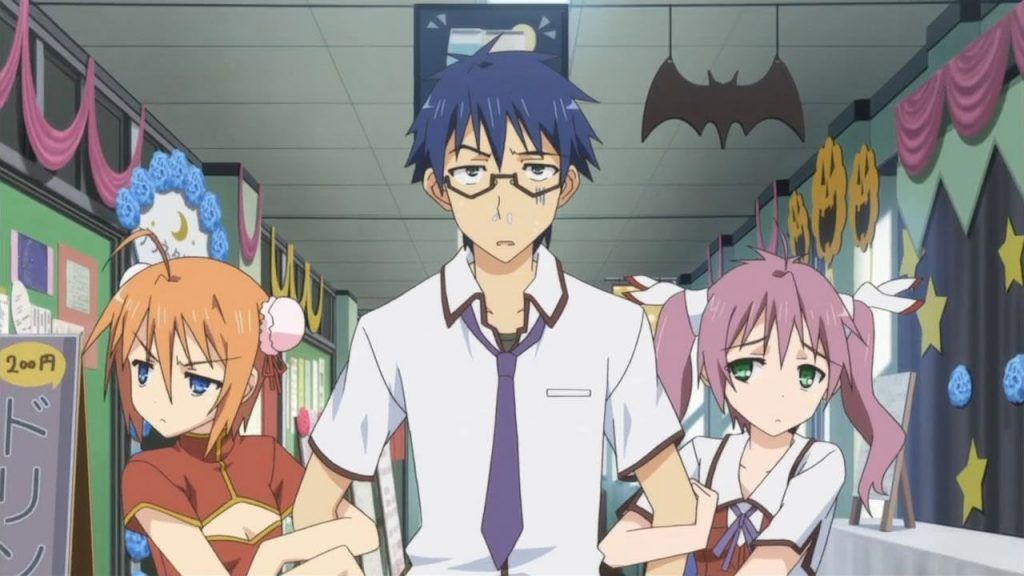 Episodes: 13

Studios:

 feel.

Genres:

 Harem, Comedy, Romance, Ecchi, School
You have been warned! Heavy Harem, and Ecchi themes are included in this harem fanservice anime series.
Mayo Chiki is all about When you've got a cute gynophobia, an abnormal fear of women.
Hence, even a Pretty girl can be a malady, and as the sparring partner for his family of female wrestlers, Sakamachi Kinjiro has the worst case EVER!
---
Continue Reading By Clicking The Next Button