Here is a list of the best anime released in 2019 to watch right now!
Hey Anime Lovers, If you are interested in watching some new or underrated anime of 2019, you've come to the right place. Here is our recommended list of the best anime series for 2019 that you should really watch!
We will list some anime shows that have been receiving lots of praise. From A Certain Scientific Accelerator to One Punch Man, these series among others are the most highly-reviewed Japanese anime tv shows of 2019 that you should really watch right now!
24. Val x Love
Episodes: 12
Studios: Hoods Entertainment
Genres: Harem, Comedy, Supernatural, Romance, Ecchi, School, Shounen
Val x Love is a 2019 Japanese anime series based on the manga of the same name by Ryousuke Asakura. It's been animated by Hoods Entertainment Studio. This harem comedy anime series tells the story of High-schooler Takuma who has learned to find happiness in his life. He's content with being alone and enjoys studying in solitude. But when Lord Odin summons him for a dangerous task that consists of saving the world along with nine Valkyries fueled by intimacy, Takuma may need to say goodbye to his previous lonely life!
23. Fairy Gone
Episodes: 24
Studio: P.A. Works
Genres: Action, Demons, Fantasy, Magic, Supernatural
There is no doubt that Fairy Gone is one of the most appreciated fantasy anime series of 2019. To find out why read the summary below.
"A long time ago, fairies were used for war." The story takes place in a fantasy world where fairies inhabit various animals. They can be summoned by removing the animal's organ and placing it into a person, becoming their alter ego. People who used fairies as a tool in the war were called "Fairy Soldiers." Once the war was over, they didn't have much to do anymore. Some people used their skills for the government, the mafia, or even terrorism.
Nine years have passed since the war, and "Mariya" is a new addition to the "Dorothea" organization–where she uses her powers to investigate and stop cases of fairy-related crimes. The surroundings are politically unstable, which means many criminals with old wounds from past conflicts and war start coming up. This is the story of Fairy Soldiers fighting for justice, in a chaotic post-war world.
22. BEM
Episodes: 12
Studios: Production I.G, LandQ studios
Genres: Action, Demons, Supernatural
The Port Town, Libra City. The Upper Town is the center of power, wealth, and culture and holds all of the benefits. The Lower Town is where crime and; corruption spread, no one trusts anyone, and there is no value in justice. Between those two contrasting places is a canal that separates the two and is spanned by a single bridge. Sonia is a young female detective who's moved from Upper Town to investigate a few cases. That's when she meets 3 hideous youkai that fight to protect humanity. Just what are they…? She wonders… What are their true feelings and motives? These three demon humans are hiding who they really are, while each feeling different things inside.
BEM wants to be human and fights against evil. Bela desires to be human to go to school because it will give her a better comprehension of humans. While Belo has fully entered the world of gaming, taking a philosophical view on some human aspects. They are constantly in touch with humans and often get hurt. Nonetheless, they fight for the sake of humanity even though due to their form, they are unacceptable among humans.
21. Boogiepop Never Laughs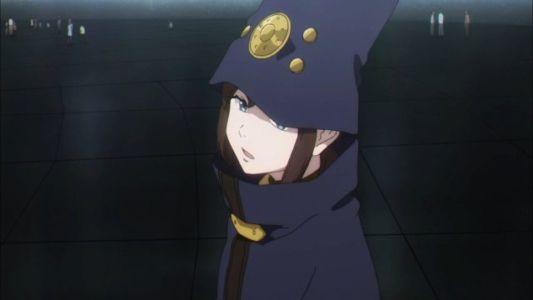 Episodes: 18
Studio: Madhouse
Genres: Drama, Horror, Mystery, Supernatural, Psychological
Set in modern-day Japan, Boogiepop is a good horror anime of 2019 that follows a story of rumors of a mysterious, cloaked figure that deals with all kinds of supernatural events. Only a few people have come into contact with Boogiepop due to only showing up when it's needed.
They are naturally curious about what's going on and what Boogiepop is. The events happening show that balance is in danger and Boogiepop should do whatever is necessary to stop things from getting worse. This is a series about people and their perception of time, their dealings with relationships, memories, and the past.
20. Carol and Tuesday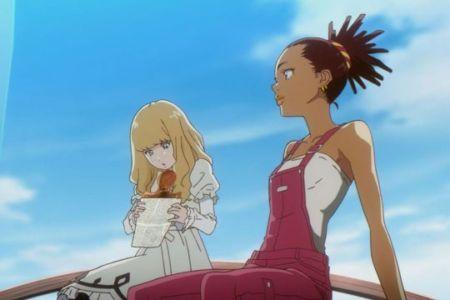 Episodes: 24
Studio: Bones
Genres: Drama, Sci-Fi, Music
With so many great anime releases in 2019, it is hard to pick the best one. But on analysis of some of the anime lineup from 2019, this one looks like one of the best releases yet. In Carol and Tuesday, life is set in the future where humans have migrated to terraformed Mars, they live a comfortable life due to advancements in AI technologies.
Carole lives in the urban city of Alba City and works by day, but plays keyboards at night. Tuesday has run away from her parent's place in Hershell City to avoid the pressure of being born into a wealthy family. She hopes to pursue her music career while playing an acoustic guitar These two will be brought together, and become connected through their love for music. They decided to express themselves in songs and compete with AI singers who are dominating the music industry. Will hard work and luck be enough to create the biggest miracle Mars has ever seen?
19. To Aru Kagaku no Accelerator
Episodes: 12
Studios: J.C.Staff, A.C.G.T.
Genres: Super Power, Supernatural, Fantasy, School
This is a 2019 spin-off from the popular anime series Toaru Majutsu no Index. It follows Accelerator, now sitting at the top, as one of the most powerful espers in Academy City.
He is one of the seven rumored overpowered espers of the city, and due to this, he has never lost a battle. After a while, he will be defeated by the experiments that he performs over and over in order to look for ultimate power. Long story short, he meets a girl named Last Order who will change his fate.
18. Fruits Basket 2019
Episodes: 26
Studios: Studio Deen
Genres: Slice of Life, Comedy, Supernatural, Drama, Romance
The Fruits Basket anime series returns in 2019 with a remake. The story at first glance appears to be a typical high school romance but the story dives deep into issues of social isolation and struggles with family expectations. There is also the added layer that characters must deal with of turning into animals when they are hugged by someone from their zodiac.
From the outset, this is a show like any other, but as it progresses you'll find that the story has many dark secrets lurking within its characters. This goes beyond just the main leads of the series. It's a really touching point of Fruits Basket (2019), the characters are written very well. They have very different backgrounds, but they're all really deep and emotional, as they deal with difficulties in the past, while having some happy present moments in the show.
17. Welcome to Demon School! Iruma-Kun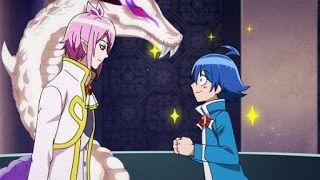 Episodes: 23
Studios: Bandai Namco Pictures
Genres: Comedy, Demons, Fantasy, School, Supernatural
This Japanese comedy anime series of 2019 revolves around Iruma Suzuki, who works hard to provide for his irresponsible parents despite being underage Sadly, he realized that his parents had sold him to the demon Sullivan. However, Iruma's worries were soon relieved since Sullivan wanted nothing more than a grandchild, to spoil him and make him attend the demon school Babyliss.
At first, Iruma hides his humanity from his peers because of worries that they'll go after him. However, it turns out that Sullivan is the chairman of the school and everyone would eventually figure out that he will the next demon king. As soon as Iruma is forced to use the forbidden spell, he earns himself a reputation that he does not want. Still, he cannot escape his fate where more bizarre circumstances may await him.
16. The Quintessential Quintuplets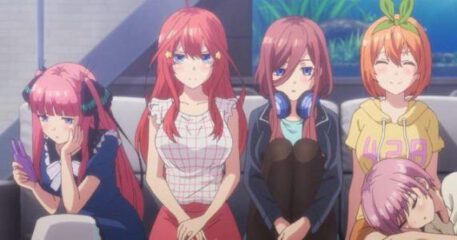 Episodes: 12
Studios: Tezuka Productions
Genres: Comedy, Romance, Harem, School
"Gotoubun no Hanayome" is a unique take on the stereotype that all harem stories conform to. This anime show of 2019 has a balance so that it can go back and forth between comedy and romance. There's also some drama in the mix. I almost forgot to mention that this is a romance story between a boy and five pretty sisters.
This follows Fuutarou Uesugi, a guy who has been pretty nerdy and also had a poor family, that he has to help provide for. He will be given the chance to work as a tutor for five sisters near to failing their school. These five girls, named in the order of their birth Ichika, Nino, Miku, Yotsuba, and Itsuki, hate studying and hate their tutor. After some time, these girls begin showing affection toward their tutor and their surroundings start to change.
15. Wise Man's Grand Child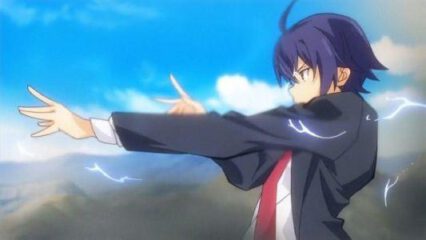 Episodes: 12
Studio: SILVER LINK.
Genres: Action, Comedy, Fantasy, Romance, Isekai, Reincarnation
If you are looking for a good isekai anime with an OP MC of 2019, then this one is the right pick. This title is worth checking out! Shortly after dying, an average salaryman is reincarnated as a child. He meets one of the most powerful beings in the universe and forms a familial relationship with him. Entering into this relationship is his chance for a fresh start, and becoming so overpowered in his new life in this fantasy land.
Here, The MC is gaining more and more power while the side characters show a lot of respect. "Kenja no Mago" follows his high school life as he makes friends, learns about the world, and fights off enemies.
14. Bungou stray Dogs Season 3
Episodes: 12
Studio: Bones
Genres: Action, Mystery, Seinen, Super Power, Supernatural
This 2019 anime series is made with an intense plot and characters just like any other darker seinen anime. There is a mystery, crime, suspense, and all kinds of other dark phenomena in the show for you to get really into when watching it.
Atsushi Nakajima's orphanage has been plagued by a tiger that only he in the entire school seems to know is there. He was suspected of the strange incidents and abruptly kicked out of the orphanage and left on the streets. While standing by the river, Atsushi sees someone drowning and rushes to save him. He then meets the person who was drowning and learns that he's a supernatural detective named Dazai who has been investigating the same tiger that has traumatized Atsushi.
Therefore, Dazai and Doppo Kunikida manage to finally solve the mystery but the resolution leaves Atsushi in a tough position. Surrounded by a series of unusual events, Atsushi is forced to join a group pursuing the unexplained phenomena and cases that lurk around their city. This group includes mysterious co-workers, each having their own unique skills and motivations.
13. Sewayaki Kitsune no Senko-san
Episodes: 12
Studio: Doga Kobo
Genres: Slice of Life, Comedy, Supernatural, Romance
Senko-san is a romantic comedy anime series about a fox spirit girl and the unlucky man who falls in love with it. It was adapted into an anime by Doga Kobo Studio and premiered in 2019.
The plot Showcases the daily life of Nakano, who suddenly will meet a fox (foxy) called "Senko-san" who looks like a pretty little girl (but really isn't), The Story starts with their daily antics.
From now on, there will be a noticeable change in the way he lives his life. Whether it be cooking, cleaning, or special services, the 800-year-old girl is always there to take care of him and cheer him up.
 12. The Seven Deadly Sins: Wrath of the Gods
Episodes: 24 
Studio: Studio Deen 
Genres: Action, Adventure, Supernatural, Magic, Fantasy, Shounen
It's the new season of Nanatsu no Taizai, a sequel to the main story that depicts the story of the group of Nanatsu no Taizai traveling through their journey to determine their own fate. In the fictional world, a subgroup of Knights turned their blades against their comrades in an attempt to overthrow the ruler. It has been a long time since the framed group was defeated, but rumors persist that they might still exist somewhere else. Ten years later, the Holy Knights of Liones once again staged a coup d'état and took the reigns from their former, benevolent lords.
Nanatsu no Taizai follows the adventures of Elizabeth, the third princess of Liones, as she's driven on a search to find seven deadly sins who will help her retake her kingdom from the Holy Knights. With their help and guidance, she will not only able to take back Liones but also bring it justice for what happened in the past.
11. Fire Force
Episodes: 24
Studio: David Production
Genres: Action, Supernatural, Shounen
Fire Force is one of the hottest anime shows in the 2019 summer season, with a good rating and ranking on Myanimelist, IMDb, and other platforms. The story of this action anime series is a compelling tale of mystery, action, and suspense. In the 198th year of the Solar Era in Tokyo, a special fire brigade is fighting against a phenomenon known as spontaneous human combustion which made humans combust into living infernos–called "Infernal."
Shinra Kusakabe is a powerful fire user, furthering his services in the Special Fire Force squad number 8. He has the nickname "Devil's Footprints" not only because he can set his feet on fire, but also because of how well he handles them. Along with other flame users, they set out to put an end to any infernal they come across. As Shinra starts to stand up against Infernals, he begins to realize that what he's doing will bring him closer to understanding the truth about the mystery behind his family's death.
10. My hero Academia Seasons 4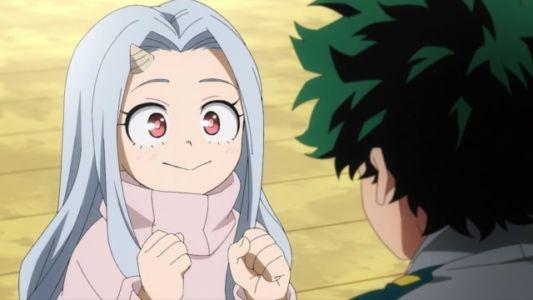 Episodes: 25

Studio:

 Bones

Genres:

 Action, School, Super Power
My Hero Academia, which started off as a highly popular anime during its first season, has been the most popular shounen up to now. Overall, Season 4 of the show was as good as the previous seasons. This season is way better with regard to quality in terms of fights and character-building. The anime has a classic tale of courage and perseverance, one that shows how following your dreams is the best path to success. It may seem simple in nature, but the story has touched the hearts of millions over time.
Izuku Midoriya was born determined to become a hero. Though he used to have no quirk, he becomes so determined that he battles his way through the hero course when he finally gets a quirk from All Might, the legendary hero. With All Might's help, Izuku becomes a prodigy-level hero with a quirk that can protect people in a flash of light. The series chronicles his struggles to become a hero in his own story, which is bound to face obstacles along the way.
9. Kaguya Sama Love is War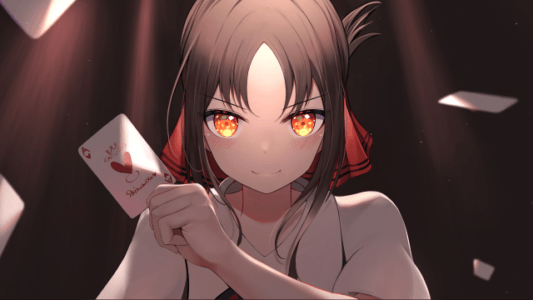 Episodes: 12
Studio: A-1 Pictures
Genre: Comedy, Psychological, Romance, School
Our main characters are Miyuki and Kaguya and they are both extremely smart in many different areas. They go to a prestigious school, Shuchiin Academy, which is a place that hosts many other top students. Kaguya and Miyuki want to be with one another but they don't want to admit it because doing so would make them seem "weak". The two characters are constantly battling over who should be the one to confess his/her feeling first.
This is an anime that marked the year 2019, as it is an enjoyable romantic comedy that many viewers have enjoyed watching so far. Kaguya-Sama is one of the best anime where a badass pair become lovers, and you'll want to cheer for this! As you watch it, you will also wish to hear them confess their feelings for each other!
8. The Rising Of The Shield Hero
Episodes: 25
Studio: Kinema Citrus
Genres: Action, Adventure, Drama, Fantasy, Isekai
Shield Hero's story is lauded for being surprisingly unique that chronicles the protagonist's journey from being weak to powerful. The gripping adventure story of this isekai anime follows the main character who gets transported to another world and is equipped with a shield – a magical object that makes him one of the mighty heroes summoned to defend another fantasy land.
However, he finds himself deemed the weakest among the other heroes and feels like He is in the wrong place at the wrong time, and his adventure takes a dramatic turn for the worse when he is framed for a crime he didn't do. He is then led down a road with just a few allies who believe in him. This journey is one of revenge and getting power that will bring back all that he's lost.
7. Dr. Stone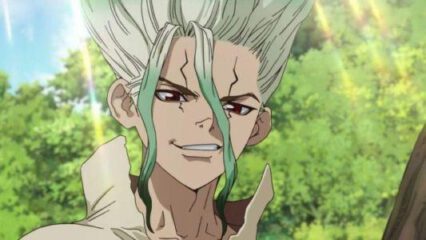 Episodes: 24
Studio: TMS Entertainment
Genres: Adventure, Comedy, Sci-Fi, Survival, Time Travel
For good reason, Dr. Stone is one of the most popular post-apocalyptic anime series that has been released in the summer of 2019. It has a high rating and rank on myanimelist and other platforms, making it a fascinating show with a unique premise.
Dr. Stone is a story about how humans were petrified by a blinding flash of light and how high schooler Saiku and a few friends found themselves lost in a world of statues after that. Our civilization is in need of a hero. As our society regresses to the stone age, Senku embarks on an adventure journey of rebuilding the world.
6. The Promised Neverland
Episodes: 12
Studio: CloverWorks
Genres: Sci-Fi, Mystery, Horror, Psychological, Thriller, Shounen
The Promised Neverland is a horror, psychological, and thriller anime series of 2019. You may have heard that it is one of the best anime of all time! Yeah go ahead and watch the show now!! The story takes place in a forest with an entrance where orphans happily live as a family.
The show is guaranteed to keep you on the edge of your seat with its suspenseful storyline. The orphans at the orphanage go through daily tests and are free to go outside during their free time, however, they are not allowed to go too far from the orphanage and must keep to the rules.
One day, a new family adopts a young girl and the children wonder what happened to her. They never heard from or saw her again after that. Therefore, the three oldest siblings start having suspicions about what's going on at that orphanage. As a result, they are going to find out a grim fate awaits the children living at the orphanage, along with the twisted nature of their mother.
5. Mob Psycho 100 Season Two 
Episodes: 13
Studio: Bones
Genres:  Action, Slice of Life, Comedy, Supernatural 
Mob Psycho 100 is one of the best anime series you can ever watch. The tv show adaptation was animated by the studio Bones. The anime second season of Mob's story released in 2019 sees him going through a lot of changes, as he embarks on maturing and understanding his role as an esper and harnessing the power that he has over the livelihoods of others.
He and Reigen Arataka continue to get cases from clients, whether it be ghosts, legends, or more. Now, Mob Knows how ridiculously strong he is, and is no longer just following Reige blindly. He now knows more about what kinds of adventures he wants to partake in – supernatural or not. In this season, things and issues have become much more serious as Mob faces some very real, tangible, and disturbing dangers.
4. Dororo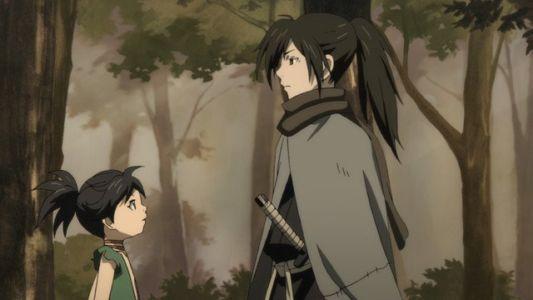 Episodes: 24
Studio: Tezuka Productions, MAPPA
Genres: Action, Adventure, Historical, Demons, Supernatural, Samurai, Shounen
So please check out Dororo and get ready to enjoy this samurai anime along with soundtracks that will make you feel like you're right in the action. The story is a must-watch and the characters develop into captivating and unique as the series progresses. This is an epic Japanese folk tale starring a samurai lord who barters away his newborn son's organs to forty-eight demons in exchange for power on the battlefield
Luckily, The abandoned infant will be saved by a medicine man who saves him with primitive prosthetics. The son will use those weapons to hunt down the multitude of demons and eventually reclaim his body, "one body part in each kill". On his journey of seeking revenge and hunting demons, the hero meets a young orphan boy who presents himself as a thief of incredible skill.
3. Vinland Saga
Episodes: 24
Studio: Wit Studio
Genres: Action, Adventure, Drama, Historical
"Vinland Saga" is an amazing 2019 anime series based on the manga of the same name by Yukimura, which was animated by Wit Studio. The story is set during the Viking era and focuses on the main character Thorfinn who, as a child, he used to sit at the feet of the great explorer Leif Ericson, listening attentively to his stories about a land far to the west. Until tragedy comes and shatters his youthful ideals!
Now, raised by the Vikings, and trained under the wings of his father's killer, Thorfinn became a fearsome warrior and sought to kill Askeladd and avenge his father's death. Thorfinn had incredible strength. His pride in his family and dreams of a fertile westward land helped him survive the ordeal he faced. Leif called this land "Vinland," which is a warm and fertile land.
2. One Punch Man Season 2
Episodes: 12
Studio: J.C.Staff
Genres: Action, Comedy, Parody, Sci-Fi, Seinen, Super Power, Supernatural
The best parts of the series are the action scenes, epic fights, and hilarious moments that make it so much fun to watch. One of the best things in One Punch Man is how it can get very deep and serious at times. While things may appear to be going smoothly, the new season revealed something sinister is happening that the heroes are not aware of yet. Saitama has returned to his normal life, but there's a new overpowered villain named Garou who has recently appeared and who is seeking to cause some real trouble.
He is Silverfang's best former pupil and seems driven by unknown motives. The mysterious Garou continues to wreak havoc on the Hero Association, leaving a trail of blood and broken heroes' bodies in his wake. Though he seems like a good foe for Saitama. However, Saitama instead finds the prospect of signing up for the interesting martial arts competition enticing. A new type of threat emerges as the antelope-like Garou rampages through the city, while Saitama is defeating his tournament's opponents easily. Could this be the earth-shaking catastrophe predicted by Madame Shibabawa?
1. Kimetsu No Yaiba
Episodes: 26
Studio: ufotable
Genres: Action, Demons, Historical, Shounen, Supernatural
Kimetsu No Yaiba known in English as Demon Slayer is one of the best anime series of 2019 that became popular due to its unique story, sound plot, and impressive character growth. It even managed to outrank some of the most popular long-running series out there like Naruto and One Piece!
Tanjiro is a kind-hearted boy who aims to help his family live by selling charcoal. However, his life turns upside down when he discovers that his entire family was slaughtered by a demon. Worse yet, is that his younger sister Nezuko has been transformed into a demon herself.
Though he felt heartbroken by this grim reality, Tanjiro resolved to become a "demon slayer" and began to work on honing his sword skills. Not only so he could help turn his sister back into a human, but to be also able to kill the demon that massacred his family.
Featured: