Baseball anime: The 15 best Japanese series about baseball of all time!
The best baseball anime is different depending on whom you ask. Some people will find it to be an entertaining show that primarily focuses on the sport while others may find it an inspiring medium to make them achieve their goals.
From the classic "Major" to newer series such as "Big Windup!", there are plenty of options for fans of this sport. Therefore, here is a list of today's popular anime about baseball that features amazing qualities and stories that will capture your attention and make you hooked until the end!
here we go:
15.

Samurai Giants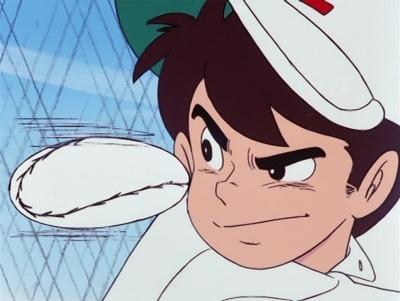 Kicking our list of the best baseball anime with Samurai Giants. The series follows the story of Ban Banjou, who was raised in the turbulent waters of southern Japan, and has always been lonely and behaved like a wild youngster. Ban somehow actually ended up in Tokyo.
After staying in Tokyo for a while, he became a great professional baseball player for the Yomiuri Giants in Tokyo. Our protagonist is a phenomenal pitcher with a great fastball and the potential to be a star in Major League Baseball. But he struggles to find his control. Banjou Ban has to practice a lot for his bright future because he's on the pro circuit and faces new opponents in each match.
14. Moshidora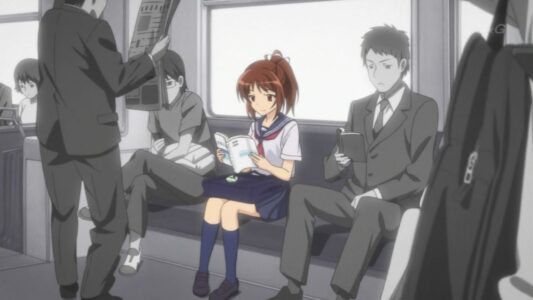 Moshidora 2009 is a Japanese original baseball anime series about the life of an 18-year-old girl who takes over a baseball team. Kawashima Minami steps in as manager for her high school's baseball club when her best buddy Yuuki Miyata is injured. The only problem that Minami didn't think about is, she has no idea what to do! She walks out to get a book on the baseball coaching team and goes back home with only a book on business management.
Minami was unable to return the book but chooses to study it however in order to take a more business-like approach to care for her new baseball club and push them to succeed in the Nationals. This anime has been called one of the best sports anime series, as well as one of the best baseball anime series out there.
13. Gurazeni: Money Pitch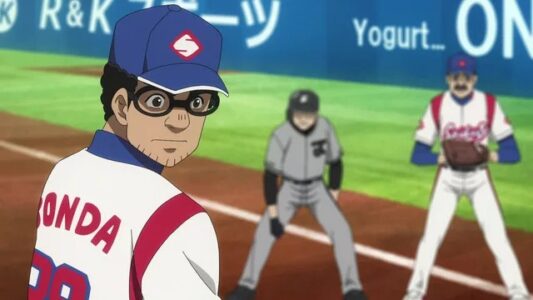 Gurazeni: Money Pitch 2018 is an anime that follows in the footsteps of Major League Baseball. Unlike most sports anime which revolves around competition, there is not as much of that. Natsunosuke Honda plays professional baseball. He was a baseball player for 8 years on his team, the Spiders. His income is determined by how well he plays, and he is one of the best paid players.
Our protagonist here takes the evaluation process for any player based on their earnings, not their exceptional ability or aptitude. Natsunosuke fought hard to reach where he is, and he has no intention of letting anybody dethrone him.
This anime series is widely popular that follows the life of a professional baseball player. It's one of the few anime shows on this list that takes on the perspective of a professional athlete, showing what life is like with their career.
12. Tamayomi: The Baseball Girls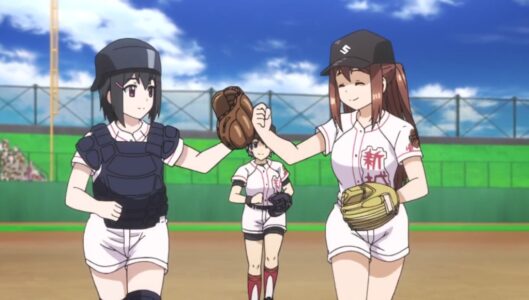 Tamayomi: The Baseball Girls is a 2020 Japanese anime. The story centers on two beautiful girls who have had a passion for baseball sports since they were little kids. They also made a promise not to give up on their baseball games and the love they have for this sport. Tamaki would turn out to be a brilliant catcher, but Yomi has not been able to make an impact on the field and decides to step down.
However, At Shin Koshigata High School, Yomi reunites with Tamaki and chooses to give baseball another shot. The two old friends aim to recruit additional members and revive the school's baseball team with the help of two sisters, Ibuki and Yoshino Kawaguchi. Moreover, for the sake of the new club, they must work together to advance their squad to the Nationals and win the entire championship!
11. Battery 
Battery is a baseball anime following the story of a 12-year-old boy named Takumi Harada, who used to be a baseball genius with the potential to be an excellent pitcher. When Takumi's family is forced to relocate, he finds himself in a tiny village, attending a small school with an unskilled and poor baseball team. With his experience and influence, he hopes to make this squad into a powerful one, but talent swiftly overwhelms his crew.
That's when Takumi meets Gou Nagakura, a student who desires to be as great as Takumi as a baseball player. Therefore, Takumi will start working with Gou to overcome his flaws outside of baseball in order to improve as a person and teammate and regain his passion for baseball!
10. Princess Nine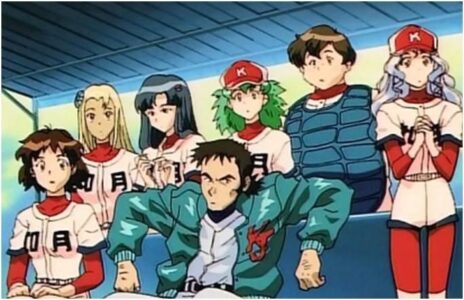 This 1998 baseball anime series follows a high school team as they strive to reach Koshien, the large, mythical final tournament objective for many baseball teams. However, their team problem, of course, is they are an all-girls team from a prominent all-girls institution.
Princess Nine followed A Tournament of Their Own, although there are significant changes. The players are competing against guys rather than other girls.
9. Major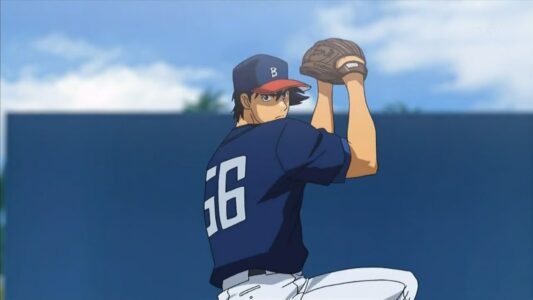 Major, is a popular baseball anime series that aired between 2004 and 2010, the story follows Goro Honda/ Goro Shigeno across multiple decades and six seasons. It undoubtedly has a one-of-a-kind timeframe.
Major's hero begins in kindergarten and progresses through the little tournaments, middle school, high school, Youth Baseball in the United States, and the Baseball World Cup. Finally, he makes it to Major League Baseball. Of course, there are a few time skips along the way.
8.

Cinderella Nine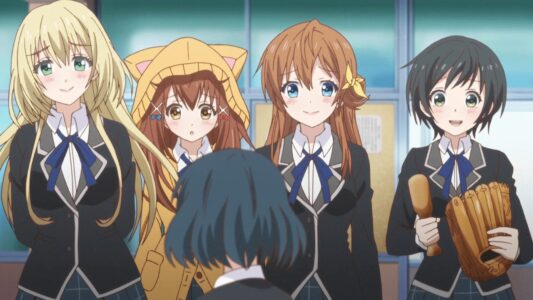 Hachigatsu no Cinderella Nine is a good baseball anime that premiered in the Spring of 2019 by TMS Entertainment and follows the story of an all-girls baseball team. But the main issue is that they have never played baseball before.
When Arihara Tsubasa arrives at her new High School in Rigahama Municipal and discovers that there is no baseball club, she organizes the Girls' Baseball Club by herself. However, the Girl's team she created had no previous experience in playing baseball, except for one girl who stopped. These girls will continually face huge obstacles that need to be faced by their club.
The Rigahama Girls' Baseball Team sprints through the rigors of adolescence, occasionally clashing and quarreling but always supporting one another. So starts the world's hottest summer on record.
7. Taisho Baseball Girls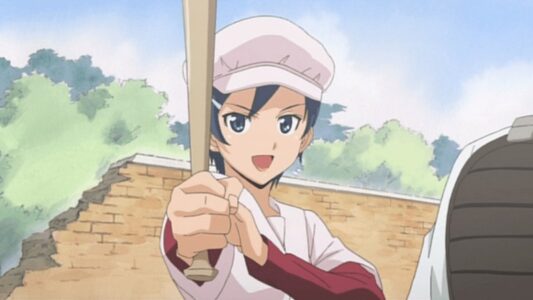 This one-of-a-kind historical baseball story happens during the Taisho period. (Taisho was the brief period between Meiji and the Showa eras; noted because of its liberal democracy.) Baseball was still in its early stages in Japan in the 1920s. There were a few professional teams, but Babe Ruth's legendary journey was still a generation away.
Taisho Yakyu Musume, a short novel, influenced the 2009 anime series. It, also, involves schoolgirls aiming to form an all-girls baseball team. However, the difficulties are far larger. Naturally, sexism is a major issue due to the historical period. (It's also an unusual series in which the sailor outfit is regarded as exotic rather than customary.)
6. T

ouch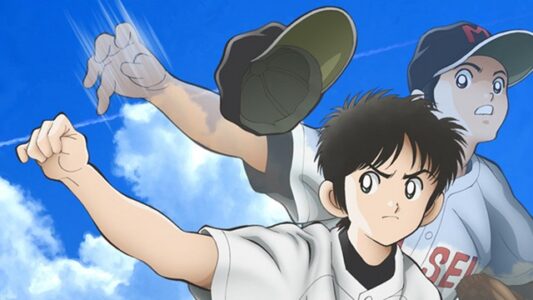 Touch is a popular 1980s baseball anime show that might be tough to get online! unless you don a pirate hat or relocate to Asia. That's a shame, cause Touch is an excellent series.
Mitsuru Adachi, a manga artist, mixed athletic adrenaline with high school romantic comedy in Touch. In Japan, the series is still highly regarded. It stars identical brothers Kazuya and Tatsuya, as well as Minami, their childhood buddy and romantic love interest. The original series is available on Netflix Japan, although it is region-locked.
5. Mix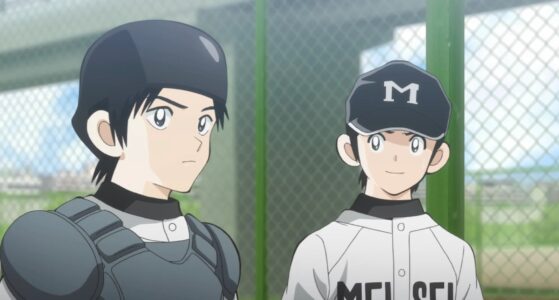 For 26 years, Meisei High School was regarded as one of the best high school baseball teams in all of Japan. But eventually, it dwindled in popularity and stopped being well-renowned. Two brothers, Souichirou and Touma Tachibana want to reform Meisei Academy's baseball team and get them ready for the High School Competitions of Baseball.
Souichirou and Touma are the same age and both attend Meisei school. Baseball is their favorite sport. Souichirou has been a standout player as the catcher and hitter but has also shown to be an incredible pitcher. Despite his great pitching skills, Touma stopped playing baseball as a pitcher!!!
4. Big Windup!
Another nice baseball anime series is Big Windup! that follows Ren Mihashi, a high school pitcher, (aka Ookiku Furikabutte). He has great pitching skills, but he is not confident in himself and struggles with self-esteem. He was part of a losing team in middle school, and his teammates learned to resent him. (The fact that he was charged with nepotism didn't help either.)
After that, he had planned to give up baseball when he got to high school. But then, he ended up pitching for Nishiura High (a new team) and will learn how to cope with his concerns while on the field.
3. Ace Of Diamond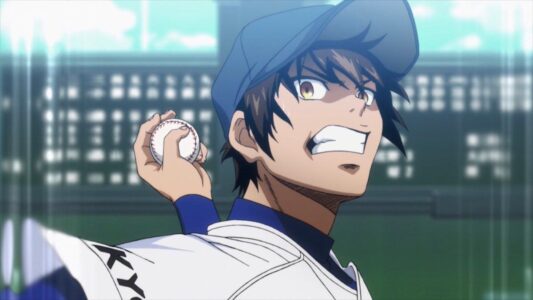 Ace of Diamond is one of the best anime about baseball, and it follows the life of an average boy who has to balance sports with his studies as every high schooler who love a type of sport.
However, Ace of Diamond treats baseball positively, which is what makes it so amazing. On and away from the field, there is plenty of potential for comedy and fun. But the series' substance is baseball action, philosophy, and tactics. (As well as any baseball player knows that the game requires a lot of brains.)
Ace of Diamond tells the story of a high school talented pitcher Eijun Sawamura as he competes for a spot in an elite baseball club. The suspense and emotion of the game are depicted realistically in the series.
2. Cross Game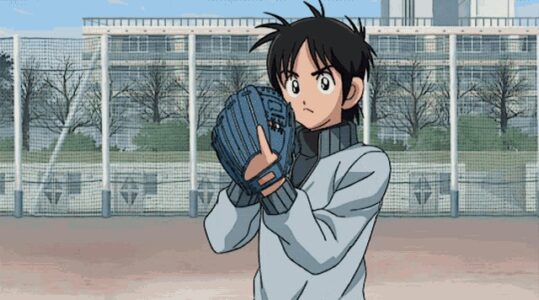 The plot revolves around Kou Kitamura, who lives nearby the Tsukishima family, who runs a batting cage, and the Clover coffee shop. His cute lover, Wakaba, is the second Tsukishima daughter, while the third is baseball genius Aoba, who despises Kou. Even if they couldn't tolerate each other, the one truth Kou and Aoba can agree on is their love for Aoba's elder sister, Wakaba Tsukishima.
Wakaba fantasizes about Kou pitching in the famed Koshien Stadium, which hosts the national high school championship finals. But then catastrophe hits. As a result, in order to fulfill Wakaba's ambition, Kou begins his covert training to become as excellent as she desires, but publicly expresses little passion for baseball.
Emotionally speaking, Cross Game is a very heartbreaking anime about baseball, a one-of-a-kind anime that gives such wonderful sensations and ideas that will leave you crying.
1. One Outs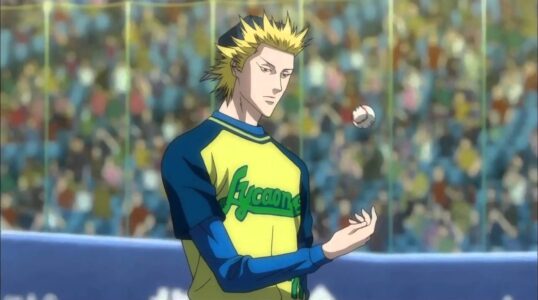 One Outs is the best baseball anime you will ever see. It is one of the best sports anime of all time. This one has a heavy focus on strategy, tactics, and gambling, but it also has strong character development and great gameplay.
Toua Tokuchi is a baseball talent who enjoys gambling. Pitching just poor fastballs, he has established a reputation for himself by winning almost 500 games in a row of "One Outs," a pitcher and a batter one-on-one game. Despite his extraordinary ability, Tokuchi regards the game as nothing but a means of making fast cash.
Featured: