The Best Anime About Gambling, A Recommended List to Some of the Most Interesting Anime For Gamblers
There is so much anime about gambling that has been released for anime fans to enjoy watching. Some of them have a hilarious plot and some have an exciting storyline. Some series are meant for adults and others are meant for teenagers. It is hard to choose which gambling anime series is the best one to watch but what you can do is just watch them all! Because, the characters in these given shows are often ready to gamble with their money, fortunes, or their lives under intense circumstances.
So, With no further addition, Put on your poker face Because This article will detail some of the best anime about gambling to watch if you're looking for something that will make your mind work.
Read Also: 
---
15. Saki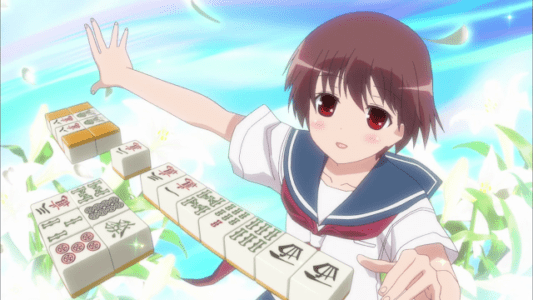 Kicking off the list of the best-recommended anime about gambling with "Saki" that depicts: Due to childhood hardships, teenager Saki Miyanaga has a general dislike of anything related to mahjong. However, this changes one day when her friend Kyoutarou Suga drags her along to the school-wide mahjong gathering.
There, she meets Nodoka Haramura, last year's national champion of Mah Jong, and a fellow clubmate Yuuki Kataoka.
As the club play a few rounds, Saki tries to hide her talent. However, the president of the student council club, Hisa Takei, notices that something seems different about Saki's playstyle.
Realizing that she is a gifted gambler, she puts Saki to the test. There is a devastating setback for Nodoka's pride when the realization that Saki was more skilled than she had anticipated.
As Saki and Nodoka have problems getting along, she finds solace in the club. After clearing things up with Nodoka, the rest of their relationship blossoms. Saki is one of the best school animes that follows the ups and downs of a team that has one aim right now—to win nationals.
14. Kengan Ashura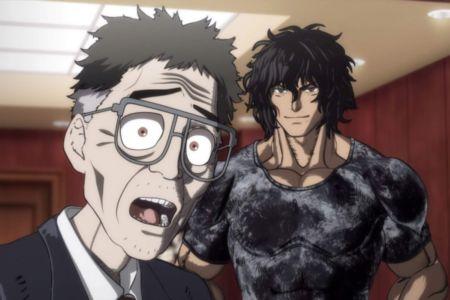 This is a good Japanese anime about gambling and fighting. The story follows Nogi Hideki is a business mogul who often wagers mega-business deals on the outcomes of violent underground matches. He hires Tokita Ohma, a powerful fighter to fight for him.
In the world of Kengan Ashura, businesses often rely on other business professionals, such as hiring gladiators. Yabako' Sandrovich's Kengan Ashura is a great anime that depicts different types of action themes within a violent world.
This is a world where overpowered gladiators have participated in fights since the Edo period to solve issues and serve wealthy businesses and merchants.
13. Rio: Rainbow Gate!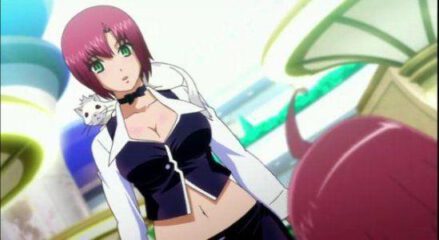 This is another Anime about gambling, so it's most likely going to take place at a casino. It is called The "Howard Resort Hotel", which sounds like it would be a nice place to visit and amass fortunes.
In the casino, there is a beautiful female dealer by the name of Rio Rollins. Also known as the "Goddess of Victory", Rio hopes to follow in her mother's footsteps in becoming one of the top-ranked female dealers listed by the Maintainers of Casino Protocols.
So she goes to gather the "gates" which are cards that give someone a title of MVCD, meaning most valuable casino dealer. She takes on this task in hopes of becoming just like her mother who was acknowledged by the underground society.
12. D

orei-Ku The Animation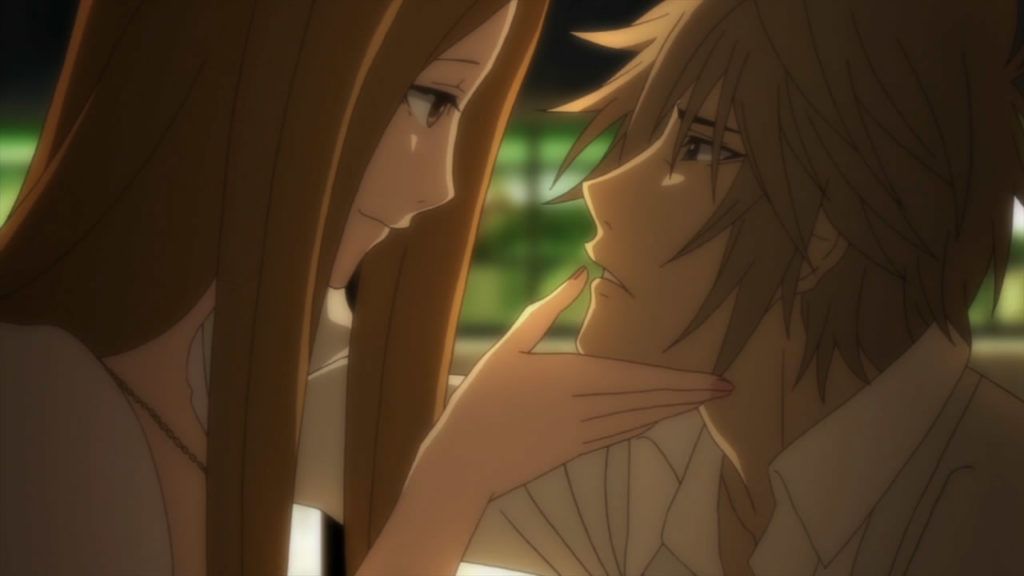 Here is a good anime about gambling that follows Eiya Arakawa, who is Eager to know why her best friend's boyfriend betrays her for a man, and Yuuga Oota agrees to answer her questions only if she can tell what is the relationship of a couple sitting next to them.
Eiya correctly answers Yuuga's question and so he invites her to a private meeting where the outcome of The Gambling Game SCM turns people into "slaves."
When two SCM players enter a duel, the devices exert a powerful influence on their brains. Once the duel is over, the SCM amplifies the loser's sense of obligation and forces them to yield to the victor.
Yuuga yearns to test his own abilities and Eiya is caught between wishing for something more from her life. Therefore, a mysterious organization begins rapidly acquiring slaves, which will put Eiya within something she had never seen before and was in more danger than she could have ever imagined.
11.

Usogui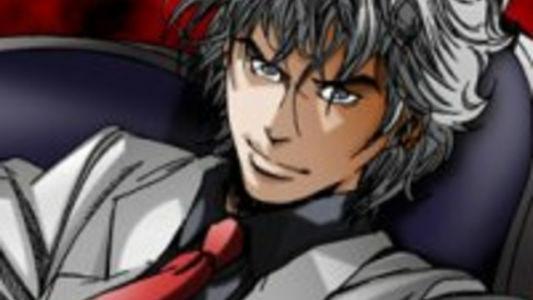 Usogui is an OVA about gambling that highlights the story of gamblers who even bet their lives as an ante, and there is "Kagerou", a violent and powerful organization that referees and secures the integrity of these life-threatening gambles as a neutral party.
So let us follow Baku Madarame  "Usogui" (The Lie Eater) as he gambles against maniacal opponents at games, Escaping the Abandoned Building, Old Maid, and Hangman. In order to "out-gamble" and control the neutral organization of Kagerou itself.
10. Hikaru no Go
Next up among the best anime about gambling we have "Hikaru No Go" which chronicles the story of a normal school student "Kairi Shindo", who accidentally awakens the spirit of Go prodigy Sai Fujiwara.
Sai is an aspiring player and wants to achieve his goal of mastering a divine go technique that no player has achieved so far, but needs some help to unlock the board game board. Hikaru may just be the person he's looking for to play through!
Despite his lack of interest in board games, Hikaru still agreed to play, following Sai's instructions. However, after meeting Akira Touya, this Japanese gambling game takes a liking to the protagonist and ignites his passion for it.
Hikaru's rivalry with Sai is inspiring, and his journey into the world of Go has just begun.
9.

Mardock Scramble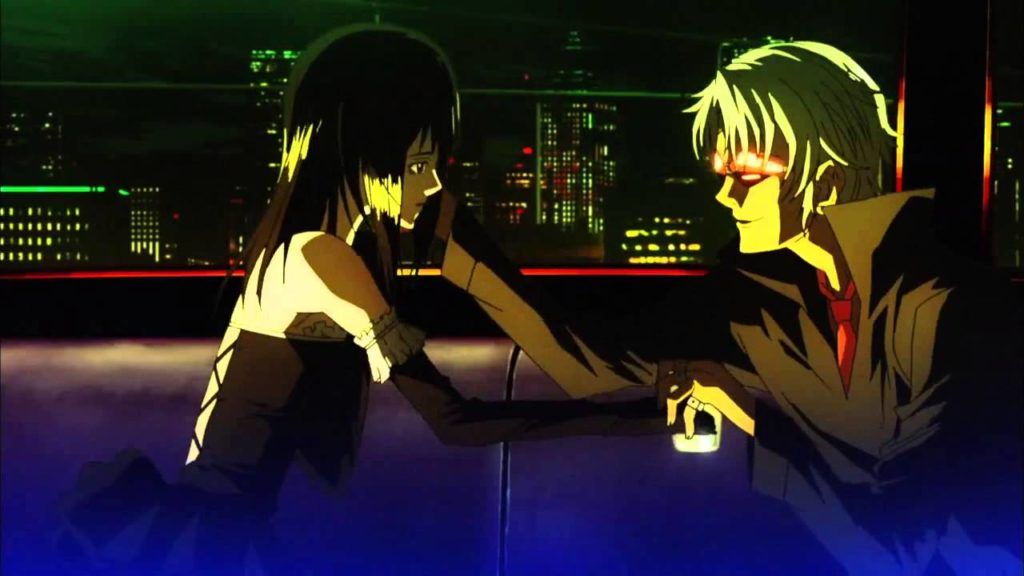 Have you heard of this underrated anime about gambling? Probably No!
This is an anime movie series with an epic story of a young girl called Rune, who at the young age of three was faced with abuse by her father. Her brother then proceeds to shoot and kill her abusive father. As her family falls apart, she grows up as an underage courtesan, and then she ends up in jail.
When it comes to the greatest anime villains, there have been many years worth of favorites. Shell, the main antagonist in this anime, is one of them. He helps her get out of jail, But, she faces all sorts of devastation and punishment from him which severely puts her on the verge of death, before finally encountering Dr. Easter and ultimately has her life saved by turning her into a robot.
She's given the ability to hack electronics, fight, and take names. To reveal the crimes of Shell and brings them to light, she partners up with Oeufcoque, a highly intelligent electronic mouse who can transform into her wardrobe, voice collar, gun, knife, and shield. Aside from these capabilities they also have the ability to be her love interest.
8. Joker Game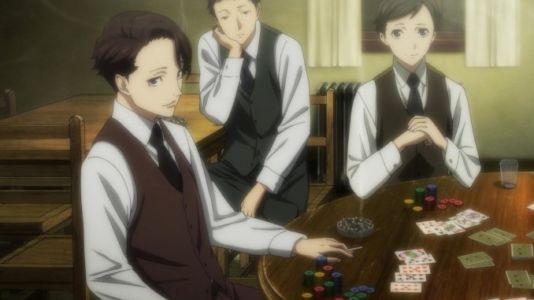 War is right around the corner, so intelligence has become a very valuable asset. As a result, Japan has established a new spy agency known as the "D Agency" to get this important intel. As leads come into play, eight agents have been assigned to infiltrate and observe some of the most powerful countries. They report on any developments associated with the war.
These agents can perform any extreme tasks because they have been trained to endure difficult environments, utilizing disciplines such as communications and languages. Nevertheless, their greatest power lies in the fact that they must manipulate people to obtain the necessary information for their nation to have the upper hand.
7. March Comes In Like a Lion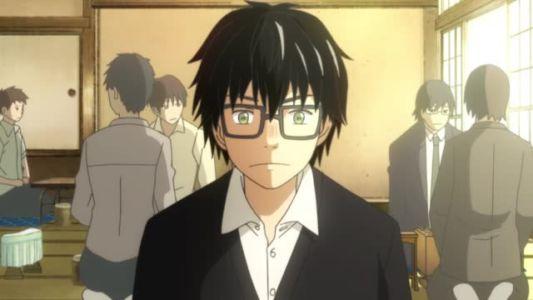 March Comes In Like a Lion is a perfect anime about gambling "playing shogi" with a sad story that focuses on the lone Ryunosuke Kiriyama is a 17-year-old shogi player. He debuted as a professional shogi player when he was a middle-schooler.
Rei Kiriyama was orphaned when he was young when his family died due to a tragic accident. One day, he meets three sisters who happen to be his neighbors. His story is a journey into the outside world, and this meeting introduces his first friends and family outside of the shogi world.
6.

Legendary Gambler Tetsuya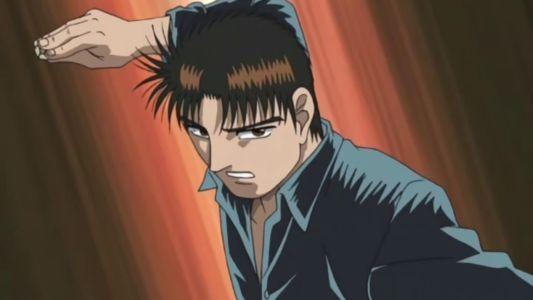 Here is another High Stakes Gambling Anime Series that takes place In the year 1947. This anime is a unique take on the story of people in Shinjuku who are down on their luck. They struggle to survive with little money to buy what they need some of them resort to gambling in order to escape poverty.
Tetsuya is a competitor in many ways and enjoys the competition of Mahjong. He travels to different places and decides to spend his time at Mahjong parlors. He ends with him wiping the floor clean on various opponents.
Tetsuya meets a talented pro and suddenly realizes that his skills aren't yet at a higher level. He begins climbing the stairs of fame while facing off against a lot of other pros.
5.

Akagi: Yami ni Oritatta Tensai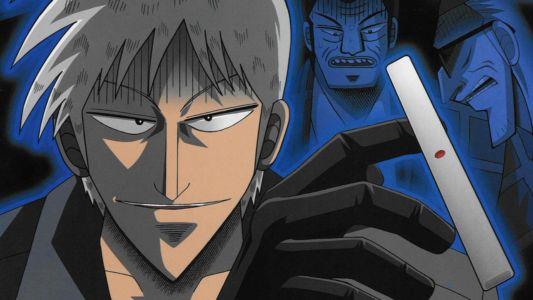 This anime gambling story highlights how mahjong, a game often played with family and friends, can also be the gambling game played in the dark corners of society.
Nangou is a compulsive gambler who has accumulated a massive amount of debt!
In a desperate attempt to clear his debt, he got himself in some deep trouble. Unfortunately, Nangou moves further away from winning and closer to death as the gambles.
When all hope seems lost, an unknown person named Shigeru Akagi suddenly appears while running from the police. Desperate to turn around the game, Nangou hands it over to Akagi. He teaches him a few of the rules before handing the game over.
First, the mafia thinks that Akagi is just another loser. But they soon learn they were wrong because he seems like a natural-born gambler.
Shigeru Akagi, the protagonist of this series, is fearless. This is his most notable quality and throughout the anime, he competes with members of the mafia for money and survival. Hence, he is one who is destined to become a legend.
4.

Kakegurui: Compulsive Gambler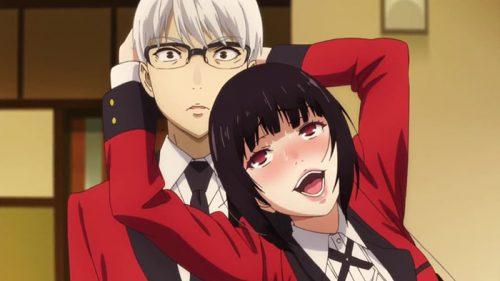 Another awesome modern anime about gambling is Kakegurui which takes place in an abnormal private school "Hyakkaou Private Academy" which plans students how to be successful in the world.
Since many students are children of the wealthiest families within the world, the First-class institute has the characteristics that separate it from all the others. By day, it could be a typical school, teaching its students in history, languages, and the like.
But at night, it turns into a betting sanctum, teaching them the craftsmanship of playing with money and controlling people. Money is Strength! those who come out as winners of the bets stand at the top of the school.
Yumeko Jabami, a professional gambler, naive and beautiful transfer student, is ready to try her hand at Hyakkaou's special curriculum.
Unlike the rest, Jabami Yumeko doesn't play to win, but for the thrill of the gamble, and her borderline insane way of gambling might just bring too many new cards to the table.
3. Death Parade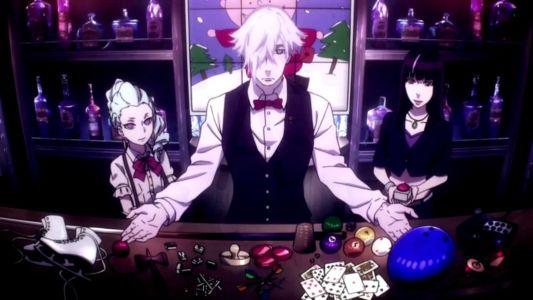 Death Parade is a pleasant Dark/Thriller Anime Series that will play with your mind.
The Story follows The Badass main character Decim, a bartender with no facial experience in the afterlife. He is the one responsible for judging people about their previous real-life stories via some deadly gambling games. Then, he decides whether they are going to be reincarnated, or whether their souls will be cast away into the void, to never to return.
While watching the show, it is obvious that he is rather an emotionless character, but as the anime progress, there will be some development occurring in his personality.
All I can say is that Death parade is really a good anime about gambling and high stakes games that makes people show their true nature and how dark they really are. You gotta watch it, cause this ain't like any other Japanese series!
2. One Outs!
While most sports anime series emphasize training, determination, and teamwork, One Outs! is primarily a sports anime about gambling that mainly deals with money.
Getting close to his retirement from the Lycaons, Batter Kojima Hiromichi is still standing strong in order to lead his team out of the bottom rank of the league.
After a trip, he stumbles upon a game of 'One Outs!'. He's partly lured in by the gambling implications that are involved. He loses against The pitcher, Tokuchi Toua, a gambler at heart who claims that he never got defeated.
Realizing that his team is lacking in effectiveness and lacking a player like him, he makes another wager with Tokuchi. Eventually, after winning the bet he will join the Lycaons.
1.

Kaiji: Ultimate Survivor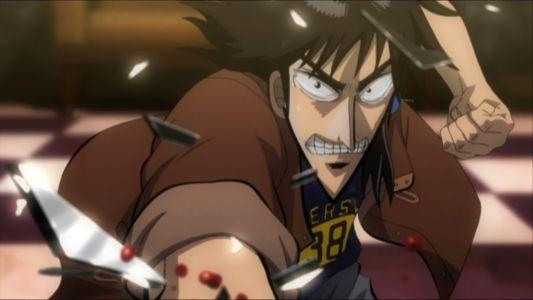 Kaiji is one of the best anime about gambling stories that you wouldn't want to miss because it will keep you on the edge of your seat. It is a piece of art created by Nobuyuki Fukumoto, a mangaka who is popular for his unique original gambling ideas, deep psychological analysis of characters, and distinct art style.
This Gambling story follows Kaiji Itou, a guy who lives in the gutter and spends his time drinking beer and stealing hubcaps. His life will change dramatically when he ends up being tricked by his former co-worker.
He wasn't able to repay the huge debt and now Kaiji has participated in an illegal underground gambling cruise ship with a chance of winning money to pay his debt back. Kaiji's life is quickly morphing into a living hell, getting worse and worse by the day. He's now fighting for his life in a game of mind games and deceit.
Kaiji finds himself in a tough spot with not only gambling against experienced gamblers but also their psyches. In order to survive, he needs to complete this task and wins. Meanwhile, he'll also be able to test his wits against humanity's worst instincts: greed, paranoia, and the human survival instinct.
Don't Miss: