Top 35 best anime on amazon prime right now that are sure to entertain you!
It's not easy to find the best anime on Amazon Prime Video. There are over 10,000 titles on this premium streaming service, therefore, it can be overwhelming to look for the best shows to pick. But don't worry! This amazon anime list will help you find your new favorite show in no time.
 Read the titles below, and once you find an anime that you want, then look through the list of the shows on Amazon Prime and start watching it.
35. Sarazanmai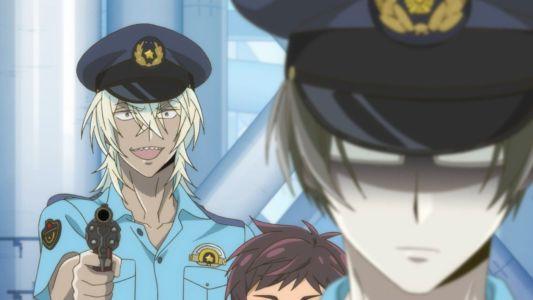 Sarazanmai is a good anime on amazon prime video, that depicts a story of three students, who after accidentally breaking a statue of a kappa that serves as the guardian of the district of Asakusa, they got turned into mythical creatures called kappas by Keppi, the prince of the Kappa Kingdom.
The students step in to help Keep collecting the dishes that the Otter Empire wishes to give away. The dishes can be acquired by collecting zombies with the Shirikodama of Reo and Mabu, agents for the outer empire.
The Otter Empire, as part of the Kappazon, Inc., has been one of the major antagonists to the Kappa Kingdom. They manipulate people's desires to stay on top and tried many times to take over Kappa Kingdom territory.
The boys work together to defeat the zombie horde, but it's not easy. They have to make the only sound that will stop them.
34. Free!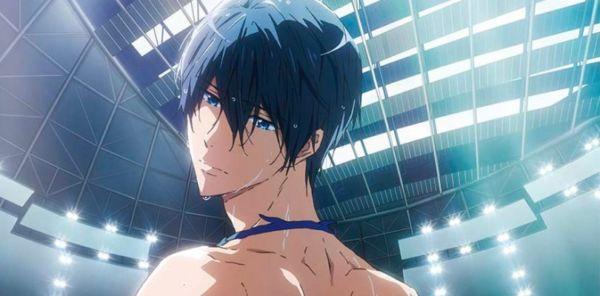 On Amazon Prime Video here is a cool sports anime about a high school swimmer Haruka Nanase, who is challenged by difficult conditions that arise in and out of the water because he's moving on to college and training for new swimming competitions. The story also explains how he is dealing with a broken friendship.
Happily, Ikuya Kirishima, Haruka Nagisa, and Makoto decided to form the Iwatobi High School Swim Club to take part in a big tournament. They will need a fourth member if they want to make any headway, which leads us nicely into our question: Who will be the next member?
33. Tokyo ESP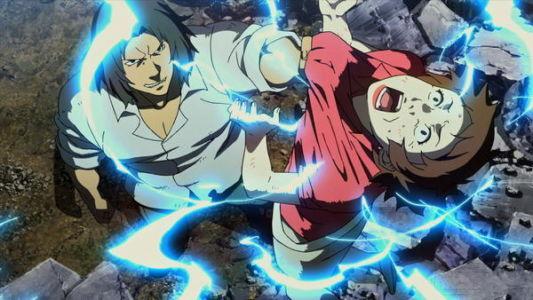 Tokyo ESP is among the top anime to stream on amazon prime video, the series begins its story by introducing us to Rinka Urushiba, a normal high school girl, her dad is a former police officer, and he is her only family.
Certain life events led to huge changes in the way she lived. While working part-time as a waitress to support her unemployed father. Once, on her shift at work, she saw a penguin swimming through the sky with glowing fish in front of it.
After some time, Rinka passes out and awakens as an esper, finding out that she can shift her body to more than one dimension at once.
She meets a fellow Kyotaro Azuma who has the ability to teleport. The two of them use their ESP powers to take on people who abuse their power for evil.
32. Gungrave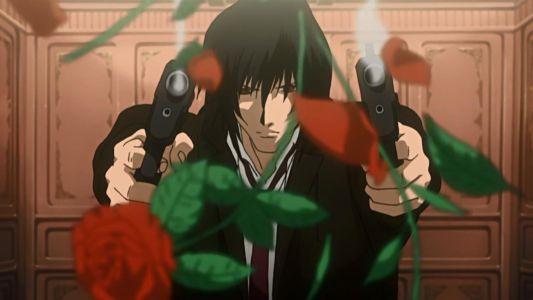 Here is a really old anime TV show, but it's one of the most enjoyable and among the best anime on Amazon Prime Video that you should watch. The series follows two friends who are close to each other and share a sense of being willing to do anything for the other. But on one fateful day, these two friends learn the severity of how ruthless life can be.
They had a simple, carefree life before. They would fight in the street, have time for women, and petty theft to do so. Their philosophy of happiness was naive in this cruel world and they failed to realize that the things they had were fleeting.
Enter Millennium, the largest and most infamous mafia syndicate in the area, which hires Brandon and Harry as new members. They start at the bottom of the food chain.
Brandon is supportive of Harry and wants him to succeed in his ambition. He also wants to appease Big Daddy who has taken custody of the woman Brandon loves.
Gungrave is a tale of betrayal, friendship, and avarice. It spans the course of several years with many twists and turns along the way. It all culminates in a thrilling climax, to then leave you with an incredible conclusion.
31. Casshern Sins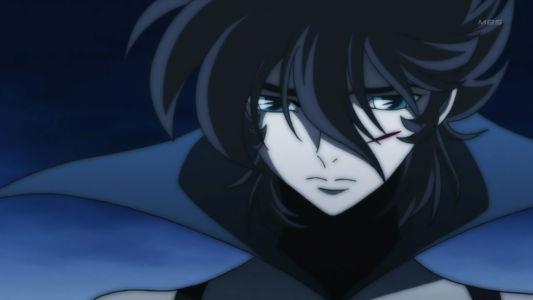 Yes!! this is an underrated best anime on Amazon Prime Video that is worth your time. "Casshern Sins" is animated by Madhouse while the story is set in a future where Earth has become a wasteland and is inhabited by robots after the humans were wiped out.
The Ruin started when the called Luna died, and the remaining robots were unable to stop it. Their bodies will rust and there are not any solutions in place.
A rumor has been circulating that if the robots eat the one called "Casshern," they will gain immortality.
Casshern doesn't know much about his past, why he exists, or what he is. He must find out while dealing with the constant robots who want to get immortality by killing him.
30 . Haibane Renmei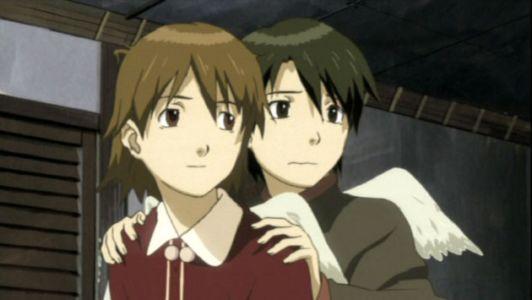 One of The best anime on amazon prime videos to check out is Haibane Renmei, which follows the story of a young girl named Haibane, Somehow she wakes up in a strange place without any memories of her past or how she got there.
Named Rakka via the dream of falling she had while inside the cocoon, she soon gets familiar with the new life in the strange town. However, there are strict rules for the Haibane – such as being banned from leaving the village or going near the walls surrounding it.
Their "Day of Flight" begins to unsettle Rakka and the others because they don't know much about their own kind.
A thought-provoking story that also sheds light on the lives of those around Rakka. It's an ever-changing world they live in, with no memories of the past, struggling to break free from their previous pain so that they can finally find salvation.
29. Sword Art Online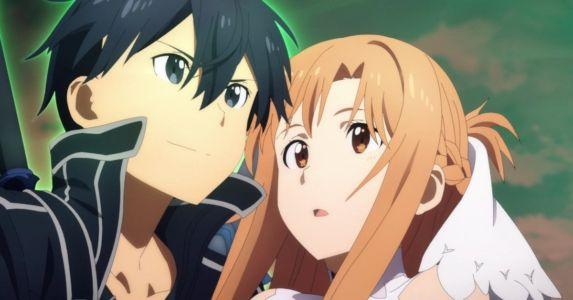 Here is a popular mainstream anime on amazon prime video. In the year 2022, a new game title called Sword Art Online is released. Which uses a recently-developed piece of technology called the Nerve Gear to really immerse players in their game.
However, The players realize that they cannot leave the game until they reach the 100th level and slay the final boss. Furthermore, if there is any trouble, or someone tries to remove their helmet in reality, then the player will die.
The story follows Kazuto Kirigaya and his reluctant friend, Asuna Yuuki, as they explore and tries to survive within the fantasy world of SAO,
Fans of the survival-themed anime series must watch it because it's great, and praised for its animation, music, and exploration of the psychological aspects of virtual reality. Undoubtedly, It's one of the best anime on Amazon Prime Video that you should watch.
28. Yuri on Ice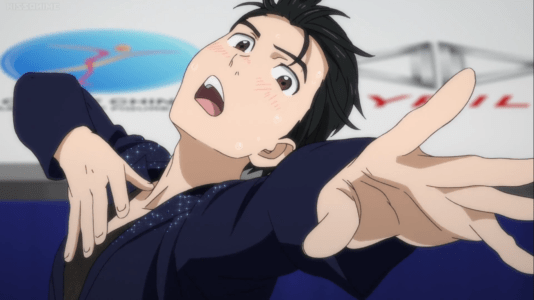 Yuri On Ice has been a fantastic sports anime series so far that is definitely worth checking out on Amazon Prime Video.
After being defeated in the Grand Prix Final and other competitions, 23-year-old Japanese figure skater Yuri Katsuki developed mixed feelings about skating and put his career on hold. He returned to her hometown of Hasetsu in Kyushu.
Yuri visits his childhood friend, Yuko, at an ice-skating rink and perfectly mimics a complicated skating routine performed by Russian ice skating champion Victor.
A secretly recorded video of Yuri's performance becomes viral on the internet, and it catches Victor's attention. Later, Victor arrives in Kyushu with a suggestion to teach Yuri and revive his skating career.
Not long after, it is revealed that Victor knew Yuri very well. They met at a party where Yuri got drunk and asked Victor to coach him.
27. Snow White with the Red Hair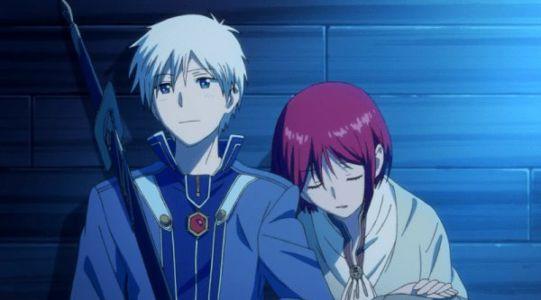 Shirayuki has beautiful red hair and was raised to always be careful of showing her hair in new surroundings and grew to be an independent young woman. However, it turns out that her hair catches the attention of Prince Raj, who orders her to become his concubine.
Shirayuki decided to run away to Clarines, and she met Prince Zen who was poisoned, Hopefully, Shirayuki was able to save him before its too late and decides to join the prince's expedition toward Clarines!
Shortly after her training begins, Shirayuki passes an exam for a role at the palace. The two will begin to fall in love and eventually begin romantically. Despite their differences in social status, their opposition does not last long.
This romantic anime on amazon prime video is for the ages and has been praised for its story, visuals, and soundtrack with nearly perfect feedback from fans.
26. Terror in Resonance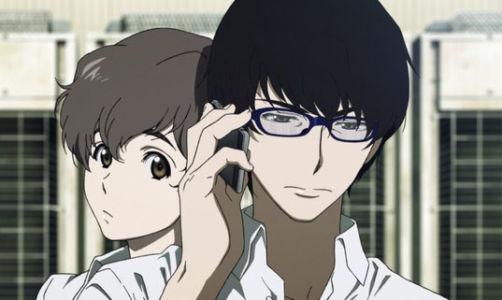 Terror in Resonance is another good anime on amazon prime video that's not getting enough credit. It's amazing and deserves more attention!
The story lets us experience the aftermath of a terrorist attack on Tokyo. There is little to no evidence to help figure out who did it, except for a cryptic video that was shared on the internet during the crisis. The whole city is consumed in paranoia as the terrorists' video went viral.
It turns out that the terrorists who go by the name Sphinx are actually two teenage boys called Nine and Twelve. Though they should not exist, they have decided to let the world know more about them by wreaking havoc with their attacks.
25. Soul Eater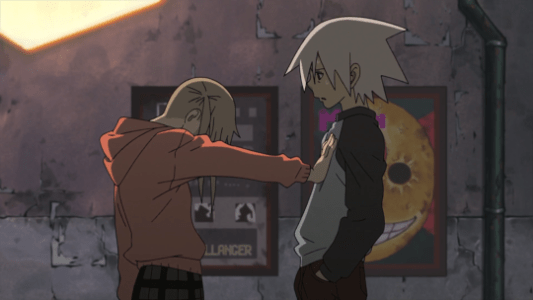 A girl named Maka and a scythe are attending a school that teaches them how to become the ultimate meister – a scythe warrior! This can only happen when they collect 99 evil souls and one witch's soul.
This unmatched pair work and study alongside Black☆Star, Tsubaki, and the Shinigami's own son Death the Kid who is an obsessive-compulsive dual wielder of twin pistols Patty and Liz
Soul Eater is one of the best anime on amazon prime video, this series opens up the opportunity for fans to enjoy the supernatural adventures of these meisters! as they take on tasks of collecting souls, protecting the world, and standing against evil beings who mean to cause it harm.
24. My Hero Academia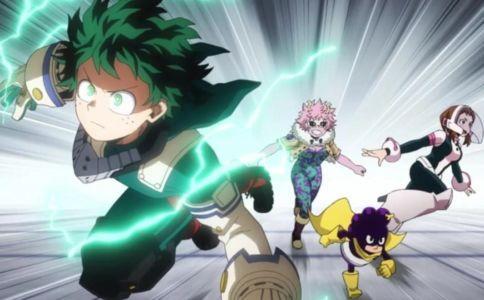 My Hero Academia is a good anime on amazon prime about a boy named Izuku Midoriya, who wants to be a hero and save and protect people from any harm. But he doesn't have any powers, In a world where most people are bestowed with a superpower, Midoriya is often bullied for being powerless when in reality he is a kind person who wants to help others.
One day, Luckily, his life changes when he meets All Might "Number 1 Hero", who will grant him powers that allow him to join the prestigious hero academy, to become and learn what it means to be a hero.
Read More By Click The Pages Below!