Which are the best horror video games to play? Check out the list below for some good scary picks.
Today we are digging into the dark side of video games. It's time for showing you some horror games that you can't play alone!
We know that there are different game genres that we enjoy, like Puzzlers and party games, Action-adventure., and so on. However, today we will have to limit ourselves to those types of games that are horror-themed. We've done the research and summarised this handy list of the 20 scariest horror games that you can play!
So, with no further ado, Let's start our countdown!
20. Dead By Daylight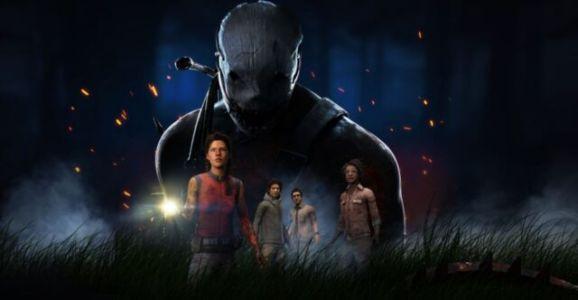 Kicking off the list of the best horror games with Dead By Daylight, which offers a chilling horror multiplayer experience: one where a single player takes on the role of a savage serial killer while four others flee for their lives.
It's a thrilling twist on usual PvP combat, with a host of original characters each with their own advantages in play as either a Survivor or Killer. There are plenty of tricks and strategies to execute in each map, with a character progression system that should keep you coming back.
19. Little Nightmares II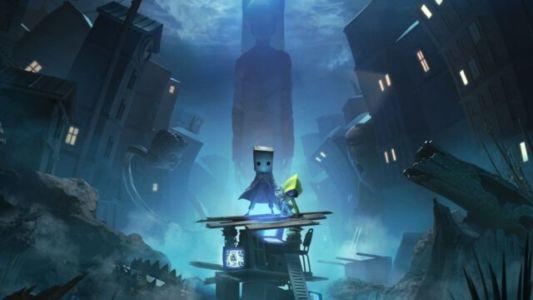 Little Nightmares Games franchise is among the top horror games to play. The franchise has also gotten a new sequel in 2021, making its return with the second part of Six's Journey.
This time you will play a new character named Mano who travels the world with Six as his guide. It seems that the world has become corrupt enough that you will have to venture through spooky forests and terrifying schools to reach the Sign Tower and try to find the cause that has spread all this evil. Therefore, It is obvious that the adventure will be fun, especially with the presence of new threats and innovative stages.
18. Manhunt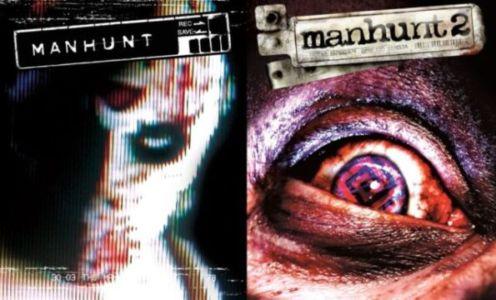 Although not containing monsters or terrifying creatures, the game about a prisoner kidnapped by a sadistic filmmaker who orders him to kill a number of people in the most horrific way your mind can imagine, has a tense atmosphere and is monstrously heavy on the heart.
17. Until Dawn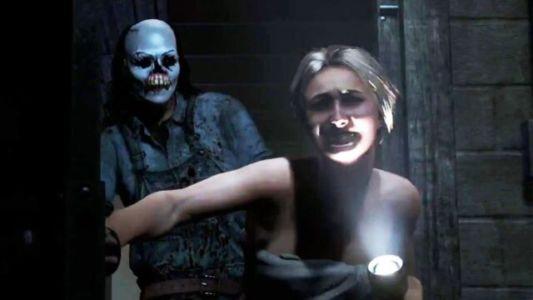 The game takes place in western Canada, where a group of eight teenagers agrees to spend a vacation in the "Blackwood" mountains, exactly a year after the disappearance of two twin members of the group. The game was nominated for many awards and won the "Best Horror Game" award at the Global Game Awards "2015.
16. The Evil Within 2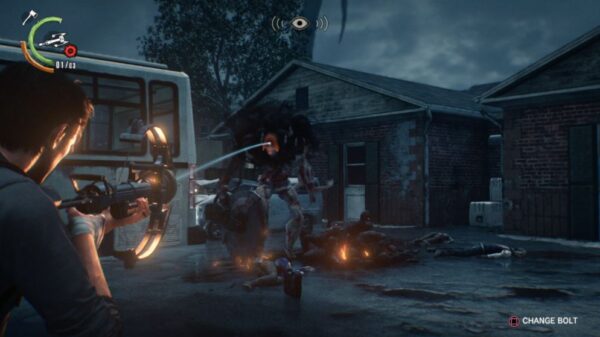 The Evil Within 2 is one of the latest evolution of survival horror games with good graphics and epic missions. Detective Sebastian Castellanos has lost it all. But when given a chance to save his daughter Lily, he must descend once more into the nightmarish world of STEM.
15. Nioh 2: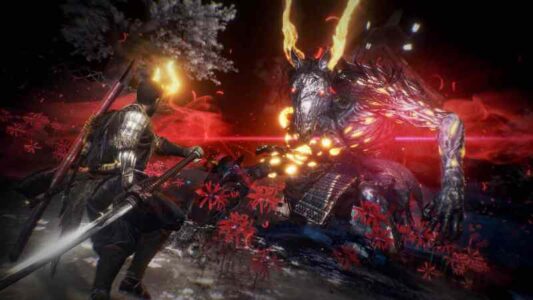 Nioh 2 takes you to medieval Japan to die, die again and savor each victory with intensity. This spooky game propels us into full medieval Japan, the Sengoku era. In the shoes of a fighter who should be modeled at the start of the game with a luxury of details, we attack the adventure. A journey that from the start requires a perfect mastery of combat. The game elevates perseverance into a kind of art in which the player thrives and is totally devoted to his quest.
14. Batman Arkham Asylum: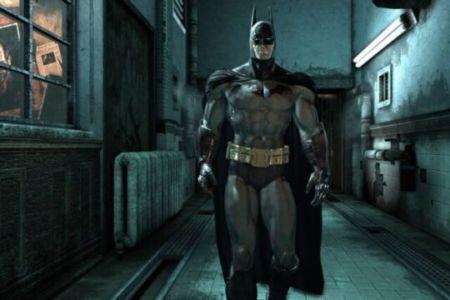 Among the best spooky video games to play is Batman Arkham set in a spooky city, and after Scarecrow uses fear poison against Batman, our hero begins to enter a series of hallucinations and memories related to his parents and their deaths, in addition to a giant scarecrow searching for and chasing him. This stage requires hiding and turning away from Scarecrow's sight and lighting the Bat-Signal as a signal that Batman will not regain his will and defeat Scarecrow.
13. Zombie Army 4: Dead War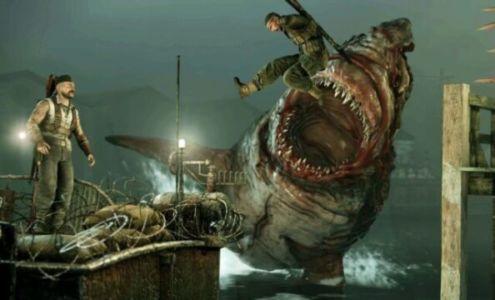 Zombie Army 4: Dead War Zombie is released in February 2020, this is a sequel to the 2015 compilation games Zombie Army Trilogy, a spin-off to the Sniper Elite series. Hitler's hordes are back for more… Abominable occult enemies, epic weapons and a harrowing new campaign for 1-4 players await in 1940s Europe, as you fight to save humankind from undead Armageddon!
12. Ori and the Will of the Wisps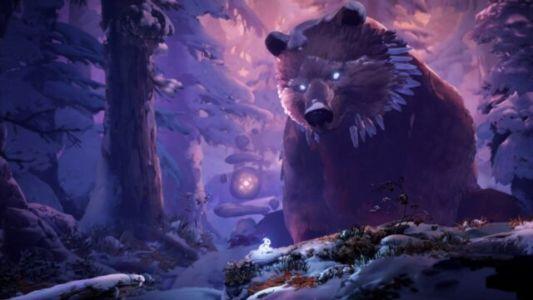 In 2020 Ori returns with a new sequel, always splendid, but much more accessible, now available on Xbox One and PC. This horrific game requires total console control, patience, and impeccable skills. The new production develops the universe of Ori, its gameplay is also, much richer while delivering an always magnificent adventure rocked by a magic soundtrack.
11. Little Nightmares
Little Nightmares tells the story of a helpless little girl, who travels into a dangerous and frightening world. The game is similar to a dream where the world around you is constantly changing, it may start with you in a boat, prison, or nursery, but the constant thing in each of them is the vibration of the room in which you are in, which creates a feeling of seasickness that increases the player anxiety.
10. Dead Effect 2
The Dead Effect series is a decent zombie shooter game series. It has beautifully done graphics and you'll be shooting down hoards of zombies, monsters, and all kinds of other sci-fi creatures. It also contains an RPG element that lets you upgrade, level up, and otherwise develop your character into a fighting machine. You'll have over 100 implants to use to upgrade your character, over 40 weapons to use against the bad guys, and the developers boast about 30 hours of total gameplay.
9. Resident Evil 8: Village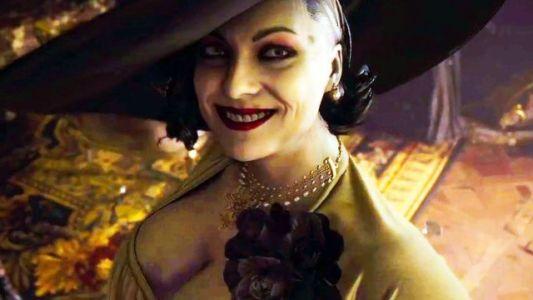 Ethan returns to find himself in a new place of trouble in a mysterious village as he searches for answers. In the trailer, we see the familiar face of Chris Redfield appear, and he is said to have set off a chain of events that lead Ethan to this strange new setting. But why is Chris there? Is it friend or foe? We also see the great werewolf-like creature feature, which will undoubtedly be a new type of enemy that we have to face.
8. The Last of Us Part II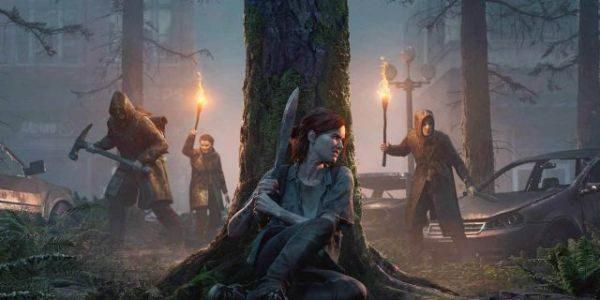 The Last of Us Part II is one of the best gore horror games in 2020, developed by Naughty Dog and published by Sony Interactive Entertainment for the PlayStation 4.
When a violent event disrupts that peace, Ellie embarks on a relentless journey to carry out justice and find closure. As she hunts those responsible ones by one, she is confronted with the devastating physical and emotional repercussions of her actions.
7. Five Nights at Freddy's: SL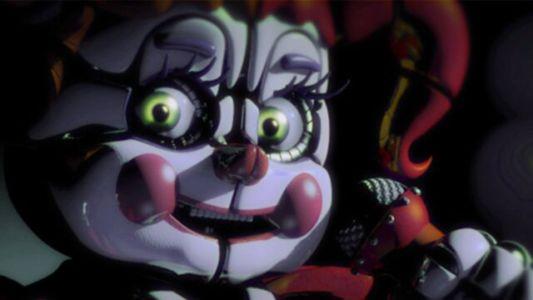 Welcome to Circus Baby's Pizza World, where family fun and interactivity go beyond anything you've seen at those pizza places! Now hiring: Late-night technician. Must enjoy cramped spaces and be comfortable around active machinery. Not responsible for death or dismemberment. Five Nights at Freddy's Sister Location is the fifth installment in the Five Nights at Freddy's series, featuring new characters, new places, and new terrors!
6. F.E.A.R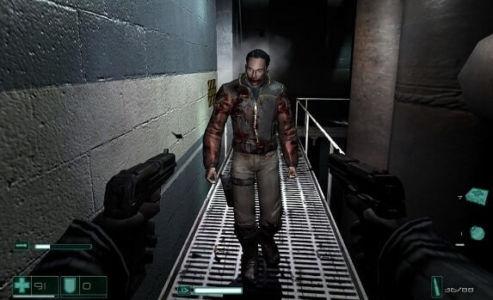 Among the horror gore games to play is F.E.A.R, In which during your search for the mysterious little Alma, who possesses enormous abilities and also a frightening form, you will find yourself inside a world full of blood and body parts scattered everywhere, and you do not know where you are and why this is happening to you.
5. Haunting Ground
This scary game contains an evil force that cannot be stopped, even during its events this evil monster develops and changes its shape more than once, but you have to continue to escape from it until you discover its truth at the end of the game and be able to eliminate it.
4. Silent Hill: Shattered Memories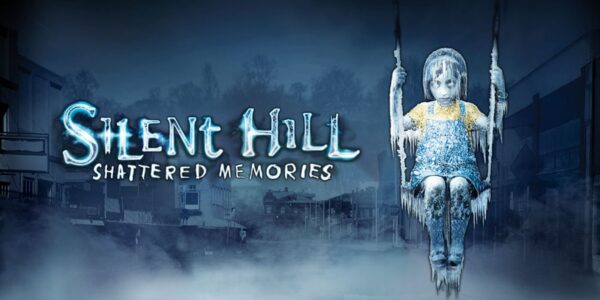 Silent Hill is one of the scariest horror games ever made. This version is characterized by a drastic change in the atmosphere of the game, as well as complex puzzles that urge you to experiment more than once so that you can overcome obstacles.
3. Resident Evil 3
After its Resident Evil 2 Remake in 2019, Capcom continues to revisit its cult saga games with a new 2020 version of the 3rd episode. Back to Raccoon City in the skin of Jill Valentine with updated gameplay, reworked graphics, and many new features. Prepare to tremble again, Resident Evil 3 is a scary spooky game available on PC, PS4, and Xbox One.
2. Atomic Heart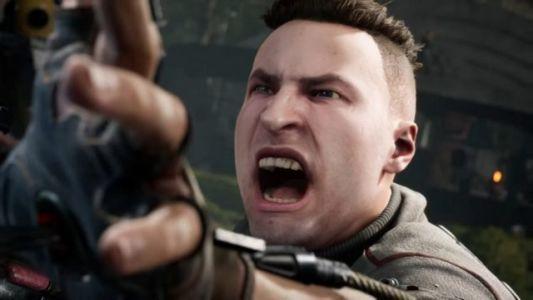 Atomic Heart is a strange atmospheric horror shooting game with some of the most amazing monsters we've seen in recent memory, and we can't look away. Despite a planned release on last-generation consoles, the game is billed as a next-gen experience, with a 4K trailer and Ray Trac trailer showing the benefits of playing on the latest hardware. But aside from the realistic shadows and reflections, we're sure you won't soon forget the grim scenes you'll encounter in Atomic Heart regardless of the platform.
1. Alien: Isolation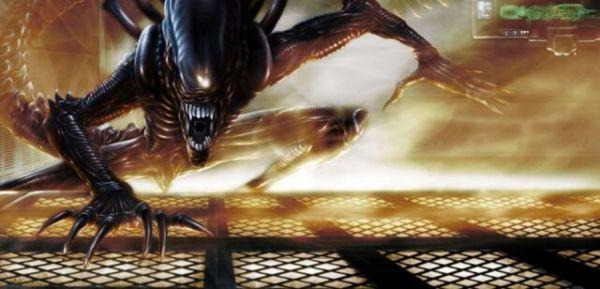 In the first place in the best horror games, we have "Alien: Isolation". The idea of the game is mainly to escape from a terrifying creature called Alien, which appears to you from anywhere and kills you instantly.
With the advancement in play and possession of the appropriate weapons such as the Flamethrower, you will not need to flee and you will be able to confront directly.
Check also: The 20 Richest Athletes In The World (2021)