Sports anime series offer more than just entertainment; they teach valuable life lessons, like the importance of perseverance, teamwork, and hard work. From basketball and soccer to swimming and running, anime creators have explored various sports and their impact on human life.
In this article, we've compiled a list of the 42 best sports anime series that will make you laugh, cry, and feel inspired as you watch the characters compete and grow. 
Here we go:
42. Bamboo Blade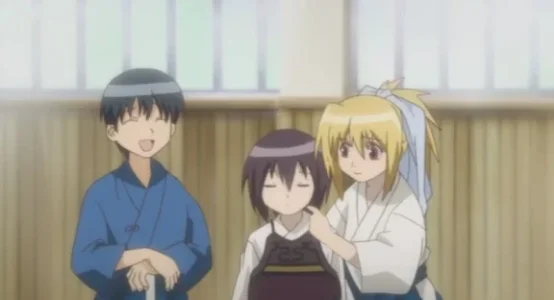 First on the list is Bamboo Blade, which is a wonderful anime series that combines comedy, sports, and school themes with a female-lead cast. The plot revolves around Kojirou, the penniless kendo instructor of Muroe High School, who is offered a chance to win a year's worth of free meals if his team can defeat his senpai's team. However, he faces a challenge in finding talented and enthusiastic girls to join the kendo team.
41. Inazuma Eleven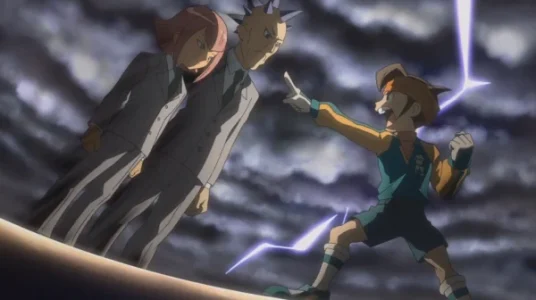 Next up, we have Inazuma Eleven, a sports anime produced by OLM in 2008, featuring genres of sports, superpower, and shounen. The story centers around Raimon Middle School's struggling soccer club, Inazuma Eleven, as they strive to rise from the bottom and compete for the title of the best soccer team in Japan.
Mamoru Endou, the grandson of Inazuma Eleven's first-generation goalkeeper and team captain, takes on the challenge of reviving the long-neglected club. With the help of Shuuya Gouenji, a brilliant young player who has given up on soccer, Mamoru is determined to recruit new players and train them to become a formidable team.
Even when facing various obstacles and challenges, Mamoru's passion and determination to succeed never waver. Will he be able to turn the club's fortunes around and lead them to victory, or is it too late to salvage their chances of success?
40. Umishou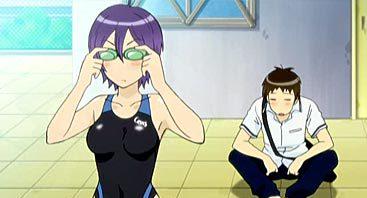 Kenkou Zenrakei Suiei-bu Umishou is a comedy sports anime produced by Artland. The story revolves around Kaname Okiura, a student of Prefectoral Umineko Shougyou High School, known as Umishou, who joins the school's swimming club to learn how to swim. However, he soon discovers that the club is full of quirky and eccentric characters who are unable to teach him the basics of swimming.
Things take a turn for the better when a cheerful and carefree girl named Amuro Ninagawa, who hails from Okinawa, joins the club. Her exceptional underwater speed, unorthodox swimming style, and love for nude swimming make her a source of fascination for every member of the club, especially Okiura. Interestingly, her unique style of swimming also reminds Okiura of a mermaid he encountered during his childhood, adding an element of mystique to the story.
39. The Gymnastics Samurai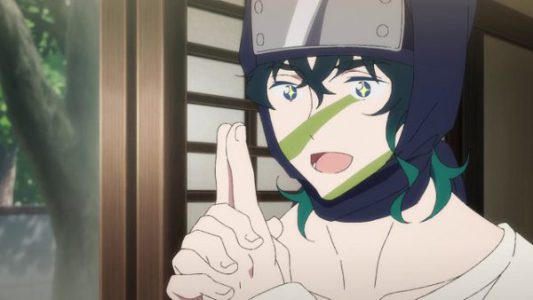 The Gymnastics Samurai is an inspiring anime produced by Studio Mappa that follows the story of Joutarou Aragaki, a renowned gymnast nicknamed Samurai for his unique hairstyle. Joutarou's life takes a tragic turn when he suffers a shoulder injury after his wife's untimely death. Despite the setback, Joutarou perseveres and continues to train hard as a member of the Japanese gymnastics team, but with little progress.
His coach, Noriyuki Amakusa, suggests that he retire, but Joutarou is determined to find a way to continue. Along with his enthusiastic nine-year-old daughter, Rei, Joutarou visits Ego Wonderland to break the news to her, but their journey takes an unexpected turn when they encounter a strange ninja named Leonardo.
Even with Leonardo's interference, Joutarou decides to take up the challenge and prove himself in the gymnastics world. He rededicates himself to the sport, and with the help of his daughter and a newfound friend, sets out to show the world that he belongs in the gymnastics arena. The Gymnastics Samurai is a heartwarming tale of perseverance, determination, and the bond between a father and daughter.
38. Clean Freak! Aoyama-kun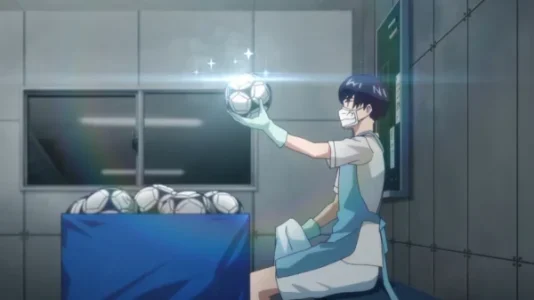 Moving on, we have Clean Freak! Aoyama-kun, a good anime series produced by Studio Hibari, follows the story of Aoyama, a talented and charming young man who excels in soccer despite his mysophobia. Aoyama's obsessive-compulsive need for cleanliness causes him to avoid physical contact with others, making it challenging for him to play a sport that often involves close proximity to other players.
As the playmaker for Fujimi High School's soccer club, Aoyama relies on his exceptional skills to lead his team to victory while avoiding any mess or dirt. Together with his teammate, Kaoru Zaizen, Aoyama faces the challenge of leading Fujimi's underdog team to the National championships.
With his unique approach to the game and his unwavering dedication, Aoyama inspires his teammates to work together and overcome obstacles, proving that even a clean freak can be a successful athlete. Clean Freak! Aoyama-kun is a must-watch sports anime for anyone looking for a heartwarming and inspiring story about determination, teamwork, and overcoming personal obstacles.
37. Prince of Stride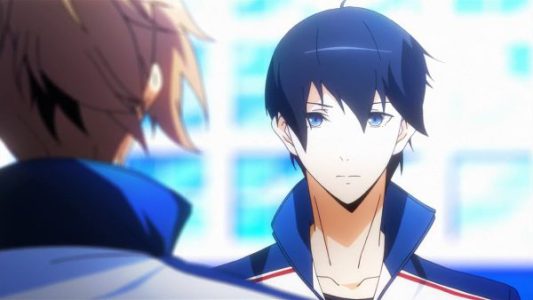 Prince of Stride is an adrenaline-pumping sports anime produced by Madhouse that follows the thrilling world of Stride, an extreme sport that combines parkour, free running, relay, and sprinting. Nana Sakurai, a first-year high school student, enrolls in Honan Academy after being captivated by the school's Stride team. Along with fellow first-year Takeru Fujiwara, they request to join the Stride club, only to find out that the club is no longer active due to a lack of members and is now operating under the shogi club.
Determined to revive the Stride club, Nana and Takeru enlist the help of Riku Yagami, a talented runner interested in almost every sport. Together, they form a new team and set their sights on winning the prestigious End of Summer competition, which would bring the Honan Stride team back to its former glory. The anime is packed with high-energy parkour sequences, emotional character development, and intense competition, making it a must-watch for sports fans.
36. Burning Kabaddi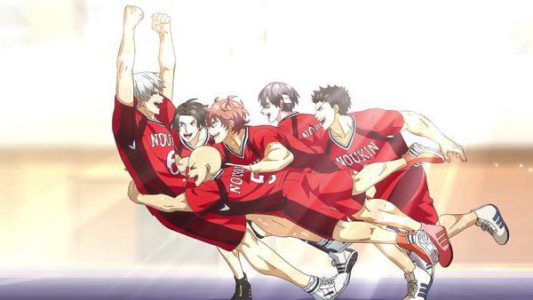 Burning Kabaddi is a motivational anime produced in 2021 that revolves around Tatsuya Yoigoshi, a former soccer prodigy who has lost all interest in sports and has decided to become an internet live streamer instead. However, everything changes when Souma Azemichi, a first-year student on the kabaddi team, interrupts Yoigoshi's stream and convinces him to come to watch a practice session.
Despite initially scoffing at the rules and gameplay of kabaddi, Yoigoshi is captivated by the sheer intensity of the sport, especially when he witnesses second-years Kyouhei Misumi and Shinji Date in action. Eventually, he is coerced into joining the team through a high-stakes kabaddi match, which he accepts due to an enticing deal. With a newfound passion for kabaddi, Yoigoshi becomes a key player on the team and helps them strive toward their goal of becoming champions in the exhilarating and primal sport of kabaddi.
35. Suzuka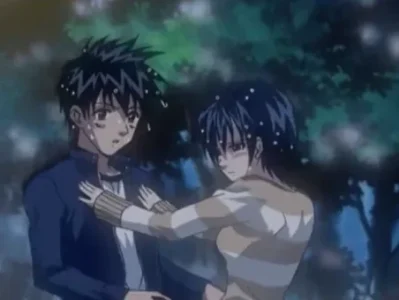 Suzuka is a captivating sports anime with a mix of drama and romance. The story follows teenager Yamato Akitsuki, who moves from the Hiroshima countryside to Tokyo to start his high school career. In exchange for room and board, he agrees to help his aunt and cousin run their bathhouse and the adjacent girls-only dormitory where he will be staying. During his first day in Tokyo, Yamato sees a high jumper practicing her technique at a local high school track and is mesmerized. He later finds out that the high jumper is Suzuka Asahina, a heavily scouted track and field athlete who attends the same high school as him.
Despite her talent and popularity, Suzuka is a perfectionist who finds Yamato's clumsy and carefree attitude difficult to tolerate. Therefore, to win her over, Yamato joins the track team after discovering his hidden talent for sprinting. As he interacts with his teammates, classmates, and the inebriated college students in the dorm, Yamato finds the motivation to become a better athlete and a more suitable companion for Suzuka, even if it means pushing himself to the point of exhaustion.
34. Backflip
Backflip is an amazing anime about gymnastics that tells the story of Shoutarou Futaba, a sports lover who never had the chance to shine on his middle school baseball team. One day, while watching some gymnasts in the park, he discovers a rhythmic gymnastics competition and is completely mesmerized by the athletes' performance. Despite the fact that Shoushukan High School's Rhythmic Gymnastics Club came in second-to-last in the competition because they didn't have a full team, Shoutarou decides to join the club anyway, despite having no experience in the sport.
Alongside Ryouya Misato, a talented gymnast who was the runner-up in a junior tournament, Shoutarou and the rest of the team work hard to prepare for the Inter-High tournament. With Shoutarou's passion and determination to learn and master the basics of rhythmic gymnastics, and the team's collective effort, they set out to achieve their goal of winning the competition.
33. Tsurune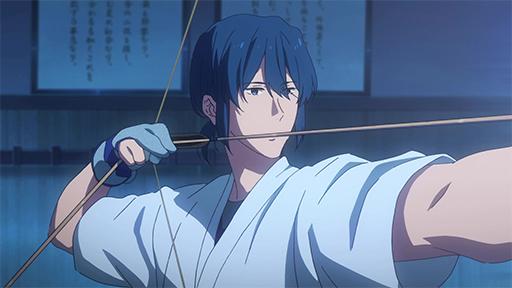 Tsurune is a magnificent sports anime that centers around Minato Narumiya, a high school student who once had a passion for kyudo, a modern Japanese martial art focused on archery. However, after a painful experience during a middle school tournament, he gave up on his dream.
Even though, Minato's love for kyudo is reignited when he discovers a new kyudo club in his high school and meets a mysterious archer. With the encouragement of his childhood friends and new teammates, Minato decides to give kyudo another chance and begins training with the goal of winning the prefectural tournament. Throughout the series, we see Minato grow not only as an archer but also as a person as he overcomes his past trauma and learns to work with his teammates
32. All out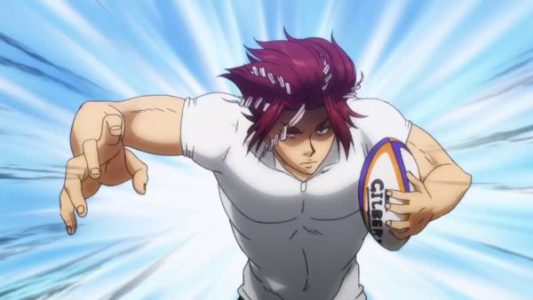 All Out!! is the first sports anime of all time that centers around the rough and exciting world of rugby. Here we follow the epic story of Kenji Gion, a short and feisty high school freshman, who discovers rugby and becomes convinced that he can excel at it despite his size. Along with the tall and timid Sumiaki Iwashimizu, Gion joins the rugby club and aims to become champions of the national high school rugby championships. The show is worth watching as it explores the different positions in rugby and how anyone can become a star on the field.
31. Re-Main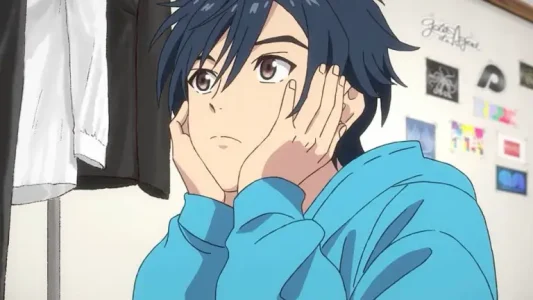 Re-Main is an anime that combines school and sports. The story starts with Minato Kiyomizu, who wakes up in a hospital with no memory of his middle school days due to a car accident that put him in a coma for 203 days. He rediscovers his love for water polo but feels embarrassed by how much he has forgotten since his accident. Despite this, he decides to join Yamanami High School's water polo club and work hard to regain his former skill.
Together with his teammates, he has to recruit new members to complete the team and compete in tournaments. Although he struggles to relearn the basics of water polo, Minato is determined to become one of Japan's best players once again.
30. Salaryman's Club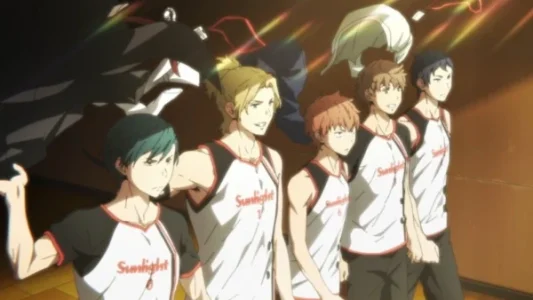 In the world of corporate badminton, Mikoto Shiratori, a former child prodigy, is struggling to live up to his potential as a player for Mitsuhoshi Bank. Despite trying to transition from doubles to singles, Mikoto's performance fails to impress and he ends up being fired. However, he is given a second chance when he is recruited by the Sunlight Beverage corporate badminton team, where he has to work in the sales department during the day and train in the evenings.
Although he is reluctant to compete in doubles, he is forced to do so. As he struggles to adjust to his new professional life, Mikoto begins to doubt his decision to join the company. But as he gets to know his new teammates, he may find the strength to advance his badminton career. The anime is produced by LIDENFILMS and premiered in 2022.
29. Giant Killing
Giant Killing is a thrilling sports anime that tells the story of a struggling soccer team, East Tokyo United, as they try to regain their former glory in Japan's top soccer league. The team has been on a downward spiral due to poor financial choices and multiple coach firings, resulting in a five-match losing streak and low morale. To turn things around, the board of directors hires a slightly eccentric coach, Takeshi Tatsumi, who was a former player for the team. Although his appointment is met with skepticism and criticism from the fans, Tatsumi is determined to use his experience and expertise to lead ETU to success. With a great underdog story and exciting gameplay, Giant Killing is a must-watch for football fans.
28. Days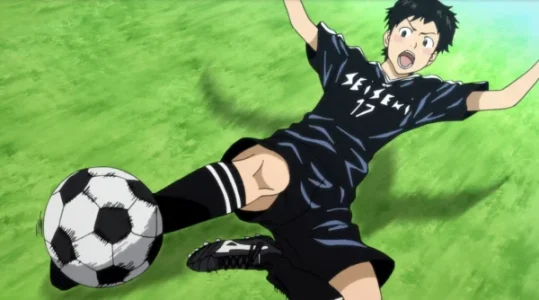 Days is an inspiring football anime that tells the story of two boys, Tsukushi and Jin. Tsukushi is an average boy with no exceptional abilities, while Jin is a soccer prodigy. One rainy night, their paths cross, and they both find themselves drawn into the world of soccer. The anime teaches us an important lesson that we should never give up and always give our best effort. We should never label ourselves as losers just because we didn't succeed at something. Instead, we should keep working hard and strive to make a positive change. It reminds us that this is what it means to truly live.
27. OverDrive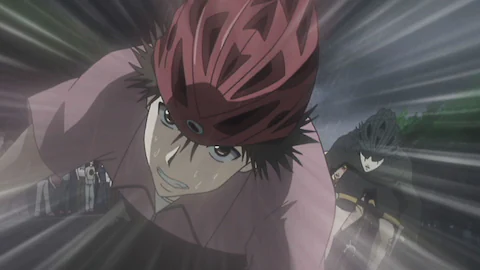 In the 2007 anime "Overdrive" by Studio Xebec, we follow the story of Mikoto Shinozaki, a high school student struggling with social awareness and self-esteem. Yuki Fukuzawa, the most popular girl in class, invites him to join the school's bicycle club in hopes of helping him improve himself and make new friends. Despite not knowing how to ride a bicycle, Mikoto is motivated by his feelings for Yuki and sneaks onto the school grounds at night to practice. Thus, begins Mikoto's journey into the world of cycling, where he discovers the joy and romance of riding a bicycle, and his life transforms in ways he never expected.
26. Ahiru no Sora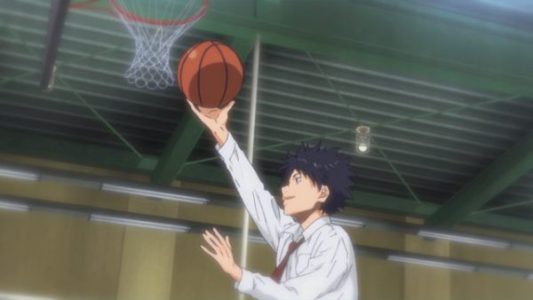 Well, here we have Ahiru no Sora, an exceptional sports anime that deserves more recognition. The story revolves around Sora Kurumatani, a basketball enthusiast with a major disadvantage: his short height. However, Sora doesn't let his physical limitation get in the way of his passion for basketball. He believes that hard work and practice can make up for his lack of height and help him excel in the sport.
Sora joins Kuzuryuu High School's basketball club, hoping to fulfill his mother's wishes and compete in tournaments. Unfortunately, he discovers that the team is nothing but a group of delinquents who have no interest in basketball. Sora befriends two brothers, Chiaki and Momoharu Hanazono, who also lost their motivation to play the sport. Resolved to turn the team around, Sora challenges the boys to a match. His impressive skills, relentless effort, and unwavering dedication to basketball inspire the boys and reignite their passion for the game.
25. Air Gear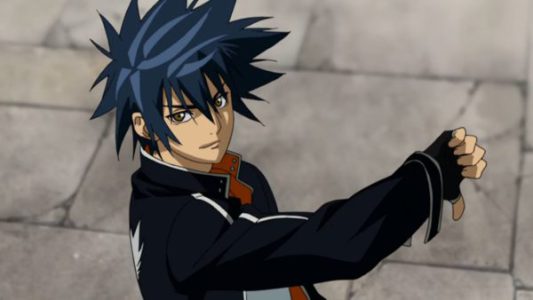 Air Gear is a thrilling action sports anime brought to us by Toei Animation. The show revolves around Air Trecks or AT, a revolutionary type of motorized inline skates that have taken the country by storm. Although each AT comes with a speed limiter, a group of daring individuals known as "Storm Riders" modifies their ATs to gain an edge in underground battles.
The story follows Itsuki Minami, a middle school student known for his involvement in street fights. With his friends Kazuma Mikura and Onigiri by his side, he dreams of reaching new heights and breaking through any obstacle that comes his way. However, it is when he discovers a pair of Air Trecks in his home that his true desire is awakened: to dominate the skies and become the best AT rider in the world. As Itsuki sets out to achieve his goal, he faces challenges and obstacles that test his skills and determination. With each battle, he grows stronger and closer to his dream but also discovers the true meaning of teamwork and friendship.
24. Hinomaru Sumo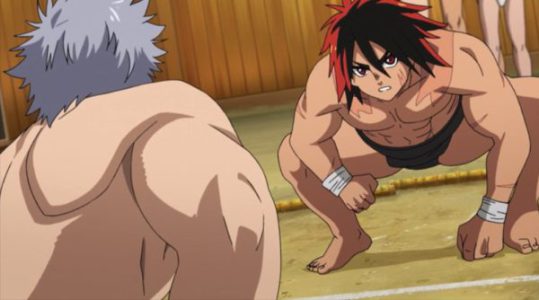 Hinomaru Sumo is a unique anime produced by Gonzo in 2018. It features Ushio Hinomaru, a small but determined new student who joins the weak sumo club at Oodachi High School. Sumo is a divine ritual, martial art, and combat sport that requires competitors to be big and heavy, which doesn't fit Ushio's physique. Despite the odds, Ushio and the small sumo club aim to climb to the top and achieve the prestigious title of Hinoshita Kaisan, the highest rank in professional sumo, equivalent to Yokozuna. This fired-up high school sumo tale doesn't allow for any retakes, making it a thrilling watch for fans of sports, martial arts, and shounen anime genres.
23. Tsuritama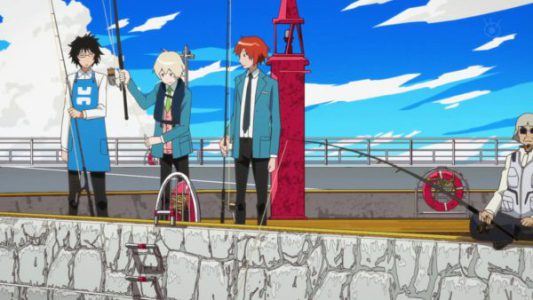 Tsuritama, a sports anime produced by A-1 Pictures, is a unique blend of comedy, sci-fi, and slice-of-life that will leave you hooked. Yuki Sanada is a socially awkward and anxious teenager who struggles to fit in wherever he goes. When he and his grandma move to Enoshima, a seaside town, Yuki hopes for a fresh start, but things take a wild turn when Haru, a transfer student who claims to be an alien, shows up and declares Yuki as his friend.
To save the world from a mysterious threat lurking in the ocean, Haru tasks Yuki and their fishing prodigy classmate, Natsuki Usami, with an absurd mission. As the three set out on this bizarre adventure, they learn about themselves and each other, all while having a blast filled with mischief, hijinks, and heart-touching moments. Who knew that saving the world could be achieved through fishing?
22. Capeta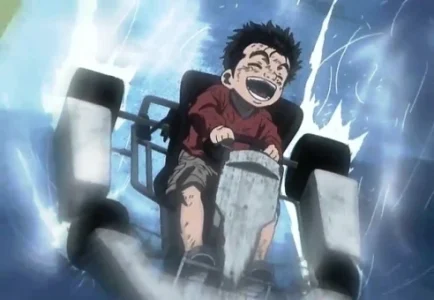 Now, to change the mood, here is a good racing tv show named Capeta, which is a 2005 sports anime produced by Studio Comet. It tells the story of a young boy named Capeta Taira. After losing his mother at a young age, Capeta must become self-sufficient and independent to avoid worrying his father who works long hours in a paving company to make ends meet. Despite his tough exterior, Capeta is a lonely child struggling to cope with his difficult life, including the torment of his bully, Nobu Andou.
One day, Capeta's father sees a group of young go-kart drivers racing at high speeds and is inspired by their passion. He decides to collect scrap parts and build a go-kart for his son as a gift. When Capeta and his friend Monami Suzuki stumble upon the go-kart in his father's workplace, they are surprised to find that it's already been built and bears Capeta's name. Although there is rain, Capeta can't resist taking the go-kart out for a spin. As he speeds down a wet road, what could have been a dangerous accident becomes a thrilling obsession. Capeta's heart is ignited with a new passion for racing and he is no longer bored with life. Thus, he sets out on a journey into the world of racing, determined to pursue his new-found passion.
21. Baby Steps
Baby Steps is an amazing sports anime that follows Eiichirou Maruo, a studious and disciplined high school student who wants to improve his health. He decides to join the Southern Tennis Club, where he meets Natsu Takasaki, a passionate student who dreams of becoming a professional tennis player. Although Eiichirou is not naturally inclined towards tennis, he becomes more and more engrossed in the sport as he practices and learns.
The series tells the story of Eiichirou's journey towards becoming a skilled tennis player, as he uses his perfectionist nature and hard work to develop his own unique playing style. With each practice and match, he grows more confident and capable, striving to reach the level of the best tennis players in the world.
20. The Prince of Tennis
The Prince of Tennis is an anime that first aired in 2001 and centers around Ryouma Echizen, a talented tennis player who has returned to Japan from America. He enrolls in Seishun Academy, where he aims to become the best tennis player in the country. Despite being a freshman, he catches the captain's eye and finds himself competing for a spot on the starting lineup in the intra-school ranking matches.
Initially met with reluctance from his teammates due to his age, Ryouma's skill and determination eventually win them over. With him on their side, Seishun sets out to claim a spot in the National Tournament. To do so, they must first qualify by playing through the Tokyo Prefectural and Kanto Regionals, facing off against a variety of strong opponents along the way. The Prince of Tennis follows Ryouma and his teammates as they work together to become champions and overcome the challenges of playing tennis in unique ways for their own reasons.
19. SK8 the Infinity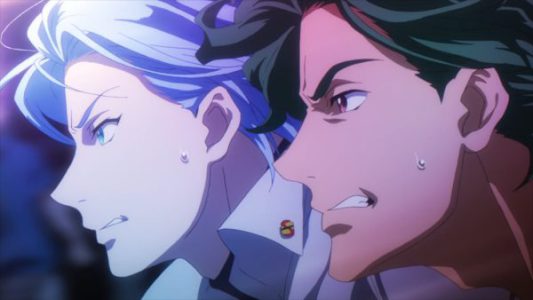 Bones' SK8 the Infinity is an anime that follows the story of high school student Reki Kyan, who is passionate about skateboarding. He competes in illegal underground races at night in a mine, known as "S," where skaters face highly dangerous situations. After a loss that leads to his skateboard being destroyed and his arm being broken, Reki can no longer practice.
One day, while working, Reki meets Langa Hasegawa, his new classmate who is half-Canadian and half-Japanese and has no experience in skateboarding. Langa is in dire need of money, so when Reki's boss sends them to "S," they end up getting into trouble and being forced into a bet that requires Langa to skate in a race. However, Langa holds a secret that Reki is unaware of, which might just help him win the race in an unexpected way.
18. Chihayafuru
Chihayafuru is a popular sports drama anime that centers around karuta, a traditional Japanese card game based on poetry. The story follows Chihaya Ayase, a girl who becomes fascinated with karuta after meeting a classmate, Arata Wataya, and learning about the game from him. Along with her childhood friend, Taichi Mashima, they form a karuta club and work towards becoming the top-ranked female player, known as the Queen of Karuta.
In spite of growing apart from Taichi and Arata after middle school, Chihaya decides to create a karuta club in her high school with the help of Taichi and some new members. Together, they train and compete in the national championship, striving for victory and the title of Queen of Karuta.
17. Major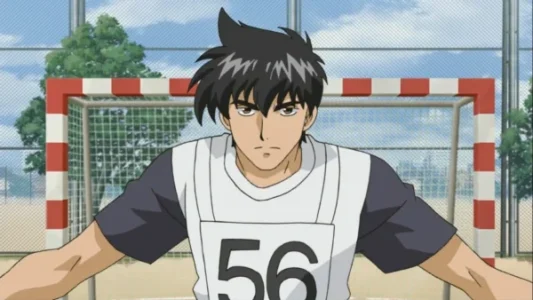 Well, I think that Major is a real hidden gem that often gets overlooked due to its classification as a sports anime. The story revolves around Gorou Honda, a young boy who is obsessed with baseball and idolizes his father, Shigeharu. Despite facing many challenges, Gorou dreams of becoming a professional baseball player like his father.
Shigeharu's own struggles as a baseball player only fuel Gorou's determination. After suffering an elbow injury that leads to his removal from the team, Shigeharu falls into despair. However, a joke from his childhood friend inspires him to pick himself back up and keep playing. Shigeharu puts down the pitcher's glove and takes up the bat, determined to keep chasing his dreams.
This newfound motivation inspires Gorou even more, and he sets his sights on making a name for himself in the Japanese Little League. With hard work and perseverance, Gorou works his way towards achieving his dream of becoming a professional baseball player, all while following in his father's footsteps.
16. Run With The Wind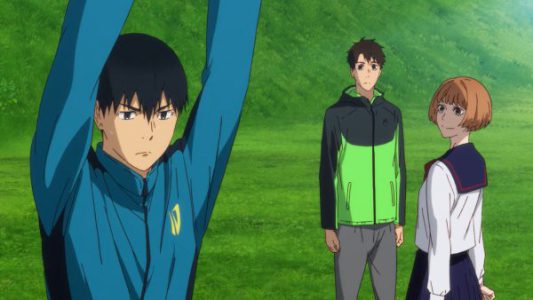 Run With The Wind is a show that centers around competitive running, where the story unfolds the struggles and triumphs of the characters as they strive to achieve their goals. The show follows Kakeru Kurahara, a former star runner from Sendai Josei High School, who is caught shoplifting and chased away from a convenience store. While running away, he meets Haiji Kiyose, another student from his university who is impressed with Kakeru's speed and invites him to live in the Chikusei-sou dormitory with eight other students.
Kakeru reluctantly accepts the offer after losing his apartment deposit at a mahjong parlor. However, he soon discovers that the dormitory is actually the Kansei University Track Club's living quarters. During Kakeru's welcoming party, Haiji reveals his dream of competing in the Hakone Ekiden, a prestigious university marathon relay race in Japan. Unfortunately, the other residents of the dormitory are not interested in running, let alone participating in the race. With only a few months before the deadline, Haiji must convince the other inhabitants to join his team and work towards their common goal.
15. Eyeshield 21
I have to admit that the story of Eyeshield 21 is quite captivating. The main character, Sena Kobayakawa, is a small-statured and shy student at Deimon High School who is frequently bullied. However, his years of running errands have made him agile and skilled in avoiding crowds of people.
When the captain of the Deimon Devil Bats football team, Youichi Hiruma, sees Sena's speed, he convinces him to join the squad. To keep Sena's identity hidden from other clubs, Hiruma makes him wear the visored helmet of "Eyeshield 21," a mysterious running back who supposedly runs at the speed of light and has achieved great feats in the United States.
With his past tendency to avoid problems, Sena's unique skills make him are even making him a valuable asset to the Deimon Devil Bats. As he interacts with his teammates, he gains self-confidence and forges strong bonds with them.
14. One Outs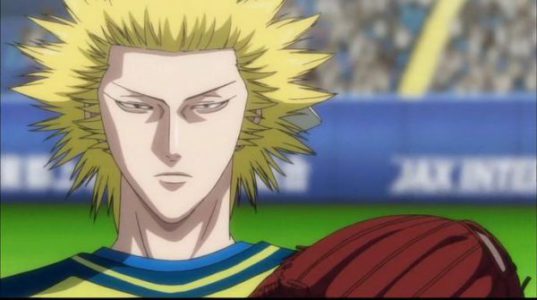 Madhouse Studios brings forth a unique sports anime with themes of psychology, adult cast, and team sports. One Outs is a game that pits a pitcher against a batter in a one-on-one showdown. Toua Tokuchi, a talented player in both baseball and gambling, has won 499 consecutive victories in this game. Though he sees baseball only as a means of making quick money.
Hiromichi Kojima, a legendary hitter, sees Tokuchi's talent and recruits him to the Saikyou Saitama Lycaons, hoping to turn the team's fortunes around. But Tokuchi's confrontational nature puts him at odds with the team's owner, Tsuneo Saikawa, who refuses to pay him what he is worth. In response, Tokuchi proposes a special contract in which he will earn five million yen for every out he pitches but will lose fifty million for every run he gives up. Hence, with every game, Tokuchi is forced to outsmart those who seek to bring him down, including his own team.
13. Yowamushi Pedal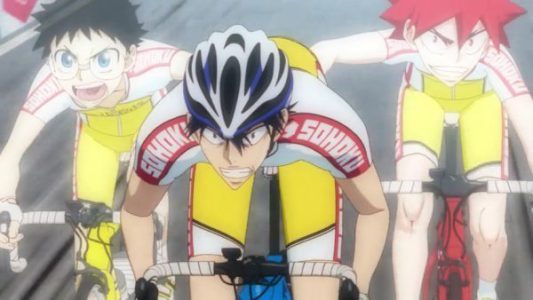 Yowamushi Pedal is a cycling anime that delves into the world of biking. The story revolves around Sakamichi Onoda, an enthusiastic otaku who aspires to make friends by joining his new school's anime club. But when he learns that the club no longer exists, he embarks on a mission to revive it by recruiting new members.
Ignoring his initial struggles, Onoda eventually crosses paths with Shunsuke Imaizumi, a first-year student and a determined cyclist. Imaizumi is impressed by Onoda's ability to climb a steep hill on his bulky city bicycle and challenges him to a race. The winner will have the opportunity to join the anime club, and Onoda accepts the challenge.
Thus begins Onoda's journey into the world of high school bicycle racing. As he starts to hone his skills and improve his bike, he faces tough competition from other riders who are determined to come out on top. With his newfound passion for cycling, Onoda strives to become a stronger rider and make lasting connections with his teammates.
12. Yuri On Ice
Yuri On Ice tells the story of Yuuri Katsuki, a once-promising figure skater from Japan who is facing a career crisis after a crushing defeat at the Grand Prix Finale. At 23 years old, Yuuri feels like his window for success in skating is rapidly closing, and his love of pork cutlets and tendency to gain weight isn't helping.
But when a video of Yuuri performing a routine by five-time world champion Victor Nikiforov goes viral, everything changes. Suddenly, Victor himself appears at Yuuri's home and offers to be his mentor, igniting a fire in Yuuri to make a comeback.
As Yuuri works to reclaim his spot on the world stage, he faces stiff competition from the rising star from Russia, Yuri Plisetsky, who is determined to defeat Yuuri and win back Victor's attention. With stunning visuals, beautiful skating routines, and a catching story about perseverance, friendship, and love, Yuri On Ice is a must-watch for fans of sports anime.
11. Ao Ashi
Ao Ashi, animated by Production I.G, is a story about a talented football player named Ashito Aoi, who is known for his self-centered playing style and unpredictable moves. He carries the hopes of his local junior high school football team in a high school preliminary tournament. However, things take a turn for the worse when he loses his temper and acts violently, resulting in his removal from the game and the team's elimination from the tournament.
Just when he thinks his football dreams are shattered, he is approached by Tatsuya Fukuda, a youth team coach who sees potential in him. Fukuda invites Ashito to try out for a team in Tokyo, which could be his chance for a life-changing career. However, in an unfamiliar setting surrounded by talented players, Ashito must dig deep and bring out his best to prove himself and secure his future in football.
10. Captain Tsubasa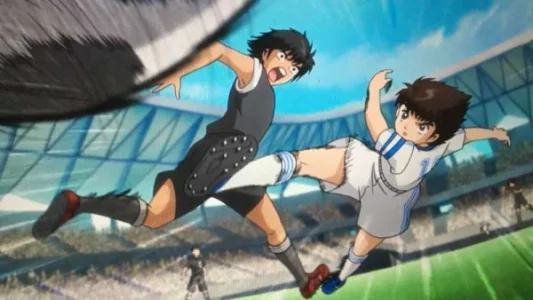 The classic hit Captain Tsubasa is an anime that tells the inspiring story of 11-year-old Tsubasa Oozora and the relentless pursuit of his love for soccer. Having started playing at a young age, Tsubasa becomes obsessed with the sport and dreams of playing at the highest level. In order to achieve his goals, Tsubasa and his mother move to Nankatsu city, renowned for its excellent elementary school soccer teams. However, he soon realizes that the competition is tougher than he thought and that he will need to work harder than ever to stand out from the crowd.
As he battles against fierce rivals on the field, Tsubasa also makes new friends like the talented goalkeeper, Genzo Wakabayashi, and the pretty girl, Sanae Nakazawa. With their help and support, Tsubasa pushes himself to his limits in pursuit of his ultimate dream – representing Japan in the FIFA World Cup. But talent alone will not be enough to achieve his dreams. Tsubasa will have to overcome challenges and obstacles along the way, including self-doubt and fierce competition. Will Tsubasa be able to rise to the occasion and achieve his ultimate goal? Only time will tell.
9. Ace of Diamond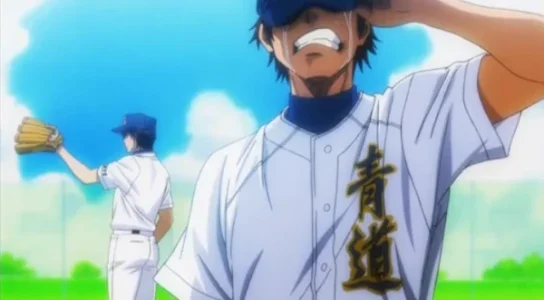 Ace of Diamond is among the top anime about baseball in history that follows the story of Eijun Sawamura, a passionate player who dreams of reaching the national tournament with his middle school team. Despite a crushing defeat, Eijun's hopes are reignited when a scout from the prestigious Seidou High School recognizes his unique pitching style and offers him a spot on the team.
But the transition to high school baseball is not easy for Eijun, as he finds himself surrounded by talented players and struggling to find his place on the team. His determination to become the team's ace is challenged by his fellow first-year Satoru Furuya, whose incredible fastballs earn him a spot on the starting roster.
Together with a powerful lineup of players, including the skilled catcher Miyuki Kazuya, the Seidou baseball team sets its sights on becoming the best in Japan. But the road to victory is not without its challenges, as they face off against formidable opponents who will stop at nothing to claim the title for themselves.
8. Big Windup!
Big Windup! is a sports anime that focuses on baseball. The story follows Ren Mihashi, who used to be the ace pitcher of his middle school team but faced constant bullying from his teammates due to his poor pitching. He decides to attend a high school in a different prefecture with no intention of playing baseball. However, fate has other plans for him, and he is convinced to join the baseball team at Nishiura High School.
Initially, Mihashi is hesitant to join the team, but he soon realizes that this is a place where he is accepted for who he is. He meets Takaya Abe, the catcher of the team, who recognizes his potential and takes on the task of helping him become a pitcher worthy of being called an ace. With Abe's guidance and support, Mihashi slowly gains confidence in his abilities and starts to believe in himself. Together, they strive to lead the Nishiura baseball team to victory and prove to everyone that Mihashi is more than just a poor pitcher.
7. Free! Iwatobi Swim Club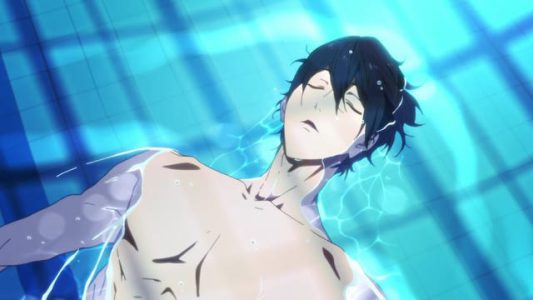 Free! is a great swimming anime to watch for those who enjoy sports anime and want to experience the excitement of natation competitions. The characters' love and passion for swimming are portrayed beautifully, and the animation of the water scenes is stunning.
The story not only focuses on the intense rivalries and competition between the swimmers but also delves into the personal lives and struggles of the characters. It's heartwarming to see the bond that develops between the main characters as they work together towards a common goal. Overall, Free! is a must-watch for anyone who enjoys sports anime with a touch of drama and comedy. It's a solid 8/10 on Myanimelist and definitely worth diving into.
6. Cross Game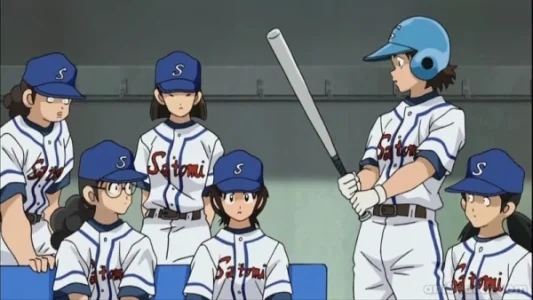 Among the top anime of all time is Cross Game, a 2009 SynergySP Production, which is a captivating sports anime that blends comedy, drama, romance, and school life themes. The story revolves around Kou Kitamura, the son of Kitamura Sports' owner, and his relationship with the Tsukishima family, who runs a nearby batting center. Kou and Wakaba, the eldest daughter of the Tsukishima family, were the same age and spent much of their childhood together.
However, Aoba, Wakaba's younger sister, was always jealous of their close bond. Despite his apparent disinterest in baseball, Kou secretly trains to become a skilled player like Aoba, a natural pitcher with exceptional form. Will Kou be able to overcome the challenges and emerge as a top-notch player, or will Aoba's jealousy and his lack of motivation prove to be his undoing?
5. Slam Dunk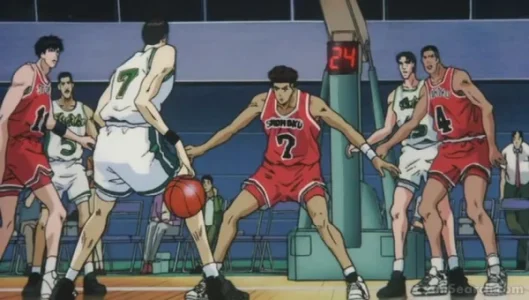 Slam Dunk is a 1993 Toei Animation Production and a Basketball anime, boasting the genres of comedy, sports, drama, and school. The story follows Hanamichi Sakuragi, a high school student infamous for his fiery temper, towering height, and vibrant red hair. After being rejected by 50 girls in middle school, he enrolls in Shohoku High with hopes of finally getting a girlfriend. Unfortunately, his reputation precedes him, making it difficult to make friends.
In spite of swearing off basketball, Hanamichi's life takes a sudden turn when a girl named Haruko Akagi asks him if he likes the sport. In an effort to impress her, he attempts a slam dunk but fails miserably. However, when Haruko reveals his extraordinary physical capabilities to the basketball team's captain, Hanamichi finds himself drawn into the world of basketball, discovering camaraderie, competition, and a newfound passion for the sport he once despised.
4. Blue Lock
Blue Lock will mark your foray into football anime, and it's been making the buzz as the best one to date. The story follows Yoichi Isagi's dream of taking his high school soccer team to the nationals was shattered when his crucial pass led to their defeat. Saddened and perplexed, he wonders if he should have taken the shot instead. Back home, he receives a surprise invitation from the Japan Football Union. Isagi is one of 300 under-18 strikers picked for Blue Lock, a controversial project whose objective is to produce the next big star for the Japanese national team.
To determine the most deserving candidate, each participant must compete in a series of solo and team contests to rise above the rest. Despite his reservations about the project's fairness, Isagi is determined to come out on top, even if it means squashing the dreams of 299 other aspiring young strikers ruthlessly.
3. Kuroko's Basketball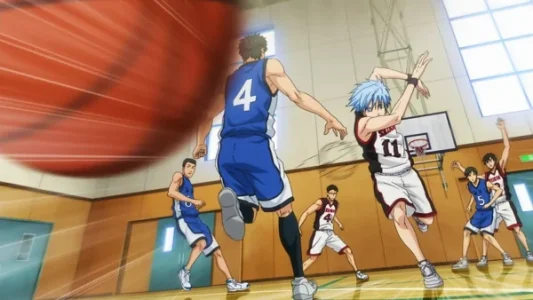 Kuroko no Basket stands out as one of the greatest sports anime series and was produced by Production I.G. in 2012. The anime follows the story of the legendary "Generation of Miracles," five basketball players with remarkable skills that led their team to win the championship for three consecutive years at Teikou Junior High School. After going their separate ways, the former teammates are now rivals, with each one aiming to become the best player in Japan.
Seirin High School's basketball team, however, has two exceptional freshmen players in Taiga Kagami, who has returned from the US, and Tetsuya Kuroko, a seemingly unremarkable student who used to play as the "Phantom Sixth Man" in Teikou's basketball team. Even if Kuroko is lacking athleticism and scoring ability, he excels in passing the ball to his teammates, making him an invaluable asset. Together, Taiga and Kuroko aim to lead Seirin High to victory in the Interhigh Championship, facing off against other strong teams, some of which have members with unmatched abilities.
2. Haikyuu!!
At number 2, we have Haikyuu, a thrilling sports anime of 2014, that you will never get bored of. This volleyball series follows the journey of Shouyou Hinata, a small but passionate volleyball player who revives the volleyball club at his school after being inspired by the "Little Giant." Hinata's newly-formed team makes it to a tournament, but their first match is against Tobio Kageyama, known as the "King of the Court," who crushes them mercilessly.
Setting his mind to beating Kageyama, Hinata joins Karasuno High School's volleyball team after graduating from middle school, only to find that Kageyama is now his teammate. While Hinata's height is disadvantageous, he still has superior jumping power, but he struggles to find his place on the team. Meanwhile, Kageyama also has his own issues that only Hinata can help him with. The two rivals must learn to work together if their team is to succeed.
1. Hajime no Ippo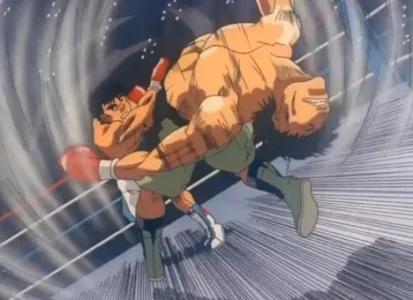 Finishing our list with Hajime no Ippo, which is a popular sports anime about boxing that follows the story of Makunouchi Ippo, a high school student who is constantly bullied by his classmates. Despite this, Ippo dreams of changing himself and becoming stronger. One day, he is saved from bullies by Takamura Mamoru, a boxer who brings him to the Kamogawa boxing gym to recover.
Therefore, as Ippo becomes fascinated by the sport of boxing, Takamura places a photo of Ippo's classmate on a punching bag and forces him to punch it. This ignites a fire within Ippo, and he decides to ask Takamura to train him in boxing. Despite Takamura's initial doubts about Ippo's abilities, Ippo trains hard to prove himself and begins his journey to become a top boxer.