Hello everyone, today we will be uncovering the most recommended anime like Blue Lock.
After watching it, I believe that it could become one of the greatest sports anime of our time. The animation and visuals are top-notch, and I have a feeling that there's even more greatness to come.
The values are strong, and the characters each possess their own unique flavor of power, making it a truly captivating watch.
Blue Lock is produced by studio 8bit, based on the manga of the same name, and falls under the sports genre with a team sports theme.
The story of Blue Lock is about Yoichi Isagi, the protagonist, who was on the cusp of scoring a goal that would have sent his high school soccer team to the nationals, but a split-second decision to pass the ball to his teammate cost him that opportunity.
Bitter, confused, and disappointed, Isagi ponders whether the outcome would have been different had he not made the pass.
Upon returning home, he receives an invitation from the Japan Football Union. Isagi is one of three hundred U-18 strikers selected for a controversial project called Blue Lock, where the ultimate goal is to turn one of the chosen players into the star striker for the Japanese national team.
In order to identify the best candidate, each diamond in the rough must compete against others in a series of solo and team competitions to rise to the top.
Despite his ethical objections to the project, Isagi feels compelled to fight his way to the summit, even if it means ruthlessly crushing the dreams of 299 other young aspiring strikers.
Therefore, if you're a fan of Blue Lock and hungry for more football anime with the same themes and common similarities, you're in luck!
Because, there are plenty of other series in this article that will satisfy your craving for sports, competition, and intense character-driven stories.
So, without further delay, let's dive into the top anime series like Blue Lock that you simply can't miss.
36. Inazuma 11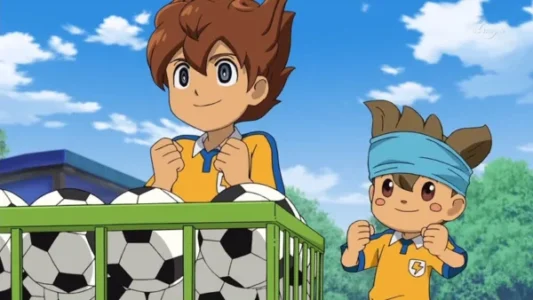 First on the list of the best anime like Blue Lock is Inazuma 11, a long-running soccer anime that will have you cheering for the underdogs.
The story follows the struggles of Raimon Middle School's soccer club as they fight to avoid being disbanded.
While other schools in Japan dominate the soccer scene, Raimon Middle School's club is in dire need of new talent.
But with the help of Mamoru Endou, the grandson of the first-generation goalkeeper and captain of the team, they may just have a shot at redemption.
Mamoru is determined to turn the team's luck around, even if it means convincing the reluctant and talented Shuuya Gouenji to join their ranks.
Will Mamoru's passion and determination be enough to revitalize the team, or will they be forced to fold? 
35. Aoharu x Kikanjuu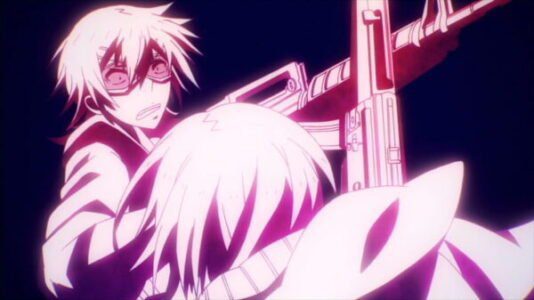 Aoharu x Kikanjuu is an underrated sports anime similar to blue lock that follows Hotaru Tachibana, a girl with a strong sense of justice who often confronts those who commit malicious acts.
She disguises herself as a boy and seeks to punish the host of a local club who tricked her best friend.
However, she is challenged to a "survival game" and loses, forcing her to join the club's survival game team to repay the damages she caused.
Despite being terrible at the game and the team not allowing female members, Hotaru develops a close friendship with the team and hopes to help them win the Top Combat Game tournament.
34. Ryman's Club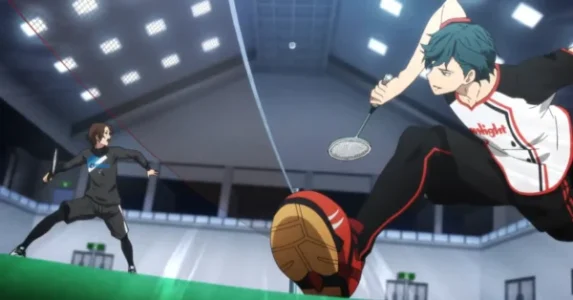 Produced by LindenFilms, in Ryman's Club, we follow Mikoto Shiratori, a former child prodigy who hasn't quite lived up to his potential as a badminton player for Mitsuhoshi Bank.
After being fired from his job, Mikoto is recruited by the Sunlight Beverage corporate badminton team.
But things aren't as easy as he thought they'd be. Not only does he have to work in sales during the day, but he's also forced to compete in doubles despite his preference for singles.
It's a tough transition, but as Mikoto gets to know his new teammates, he begins to find the motivation he needs to take his game to the next level.
So, will Mikoto be able to rise to the challenge and overcome his doubts?
Join him on his journey in Ryman's Club, an anime that will appeal to fans of sports-themed anime shows with similatities to Blue Lock.
33. Shoot! Goal to the Future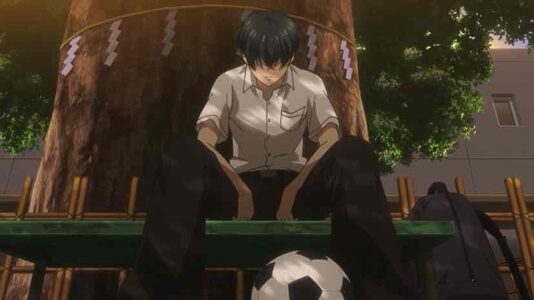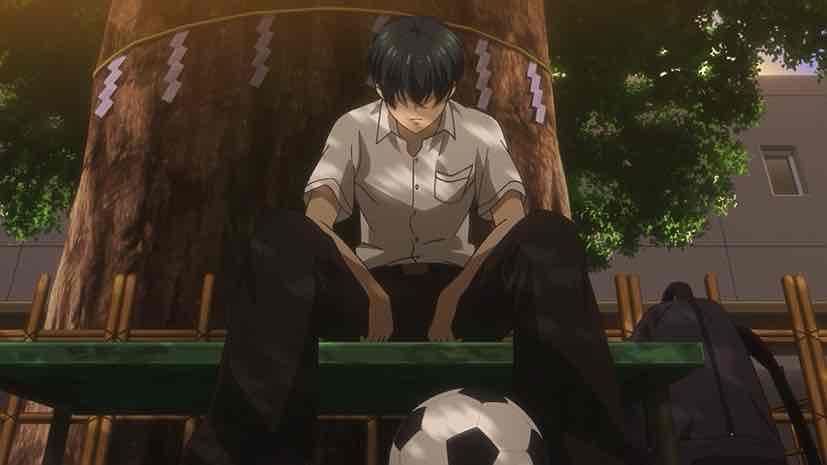 Shoot! Goal to the Future is a soccer anime that is alike to Blue Lock in their focus on high school soccer players and the importance of having a talented striker.
At the heart of the story is the meeting of Atsushi Kamiya, a former captain at Kakegawa High School and a celebrated player for a famous Italian team, and Hideto Tsuji, a student at the same school who seems to have little interest in the sport.
Regardless their differences, their encounter leads to a new chapter in the school's soccer team history and the birth of a new legend.
32. Ahiru no Sora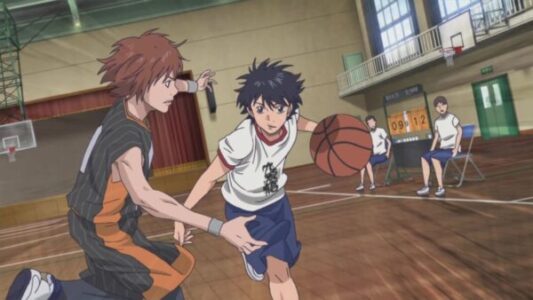 Basketball fans here is an anime show that proves that heart and determination can overcome any obstacle.
Ahiro no Sora is a 50-episode anime that follows the story of Sora Kurumatani, a boy who's always loved basketball despite his short stature.
When Sora enters Kuzuryuu High School and joins the basketball club, he's disappointed to find that his teammates lack the passion and skill needed to compete in tournaments.
But Sora isn't one to give up easily, and he's determined to revive the team's spirit. With his impressive moves on the court and his tireless dedication to the game, Sora slowly begins to reignite the boys' love for basketball.
As the story unfolds, we see how Sora's unwavering drive and relentless practice prove that size doesn't always matter.
31. The Prince of Tennis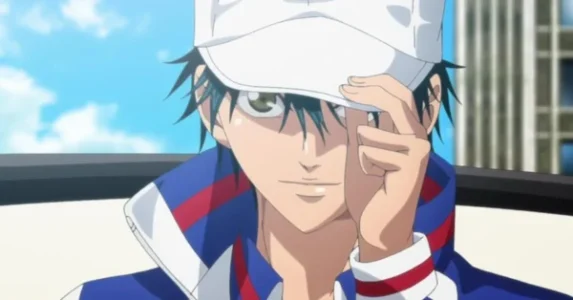 Brought to you by Production I.G., Prince of Tennis is a cool sports anime that follows the story of Ryouma Echizen, a tennis prodigy who has returned to Japan to become the best tennis player in the country.
He enrolls in Seishun Academy, one of the best middle school tennis teams in Japan, and catches the captain's eye, earning himself a spot on the starting lineup for the intra-school ranking matches, despite being only a freshman.
The rest of the Seishun Boys' Tennis Team initially hesitates to accept him due to his age, but Ryouma's skill and determination eventually convince them to let him in.
Together, they set their sights on winning the National Tournament title, but they must first qualify by competing in the Tokyo Prefectural and Kanto Regionals against other strong schools.
Throughout their journey, Ryouma and his teammates must learn to work together if they hope to claim victory.
30. Hinomaruzumou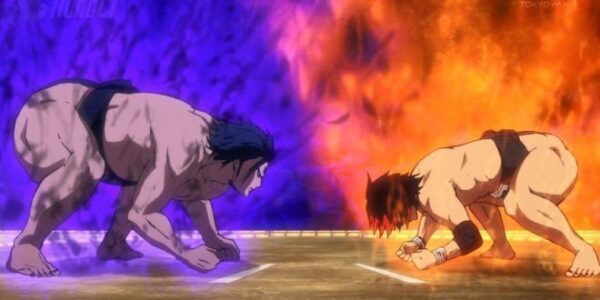 If you love the work of the renowned animation studio, Gonzo, and enjoy an anime series originating from manga, then you'll want to check out Hinomaruzumou.
This anime follows Hinomaru Ushio, a young boy with a big dream of becoming a pro sumo wrestler.
Despite being small, he's talented and hardworking. However, he doesn't meet the minimum size requirement to go pro.
Ushio needs to become the High School Yokozuna, a title given to the strongest wrestler in high school tournaments, to achieve his dreams.
The pressure is on as he enrolls in Odachi High, a school with no sumo club, instead of Ishigami High, the best school for sumo in Japan. Ushio must build a sumo club from scratch with the only other member, Shinya Ozeki.
Odachi High is the underdog in the sumo world, but Ushio's determination and strength may be enough to push them to the top.
Therefore, if you're a fan of combat sports and love an underdog story, then Hinomaruzumou is the perfect anime similar to Blue Lock for you!
29. Eyeshield 21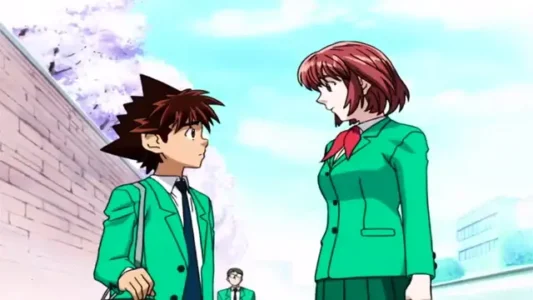 The story centers around Sena Kobayakawa, a shy and small-statured high school student who has developed a talent for avoiding crowds due to a lifetime of running errands.
After being recruited by the captain of the Deimon Devil Bats football team, the cunning Youichi Hiruma, Sena is forced to don a visored helmet and take on the identity of "Eyeshield 21," a legendary running back with lightning-fast speed and impressive skills.
Even with his initial reservations, Sena's agility and quick thinking make him a valuable asset to the team. And as he becomes more involved with his new teammates, he starts to gain confidence in himself and form strong bonds with those around him.
What sets Eyeshield 21 apart is its focus on strategy and teamwork rather than pure physicality. The Devil Bats may not be the biggest or strongest team on the field, but they make up for it with their creativity and determination.
And with its mix of humor, action, and heart, this anime is sure to win over even the most skeptical of sports fans. Eyeshield 21 is a perfect example of the sports genre done right, and it's no surprise that it's become a beloved classic among anime fans.
So if you're looking for an anime series with similarities to Blue Lock and that will make you believe in the power of the underdog, look no further than this Gonzo-produced gem based on the manga of the same name.
28. Juuni Taisen: Zodiac War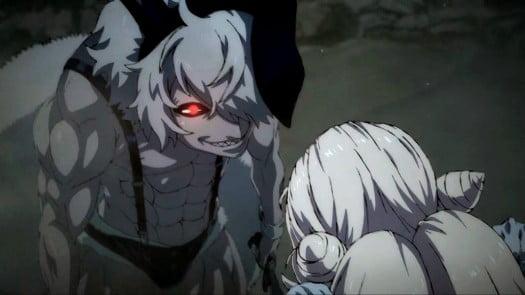 If you like the hella weird and hella cringe themes in Blue Lock, you might want to check out Jujutsu Taisen, an action-packed series with a gore-themed twist.
The show follows the story of the Zodiac Tournament, where elite mercenaries possessing unparalleled strength and deadly skills gather every 12 years to battle it out for glory.
The warriors represent the 12 animals of the Chinese zodiac and engage in ruthless combat until only one is left standing. But there's a catch: each fighter ingests a deadly gem, setting a ticking clock on their life and making the stakes even higher.
With one wish for the winner, the tournament is an all-out survival of the fittest in a desolate city that's devoid of life. 
27. Offside
Next up, Offside is a beloved classic soccer anime that chronicles the journey of Goro Kumagaya, a talented and experienced middle-school goalkeeper.
Despite his aspirations to join the renowned Yokonan high-school football club, a mishap causes him to enroll in a less prestigious school.
However, fate brings him together with skilled footballers Shingo, Hideki, and Kazuhito Oda, and they form the Kawasaki High School football club.
Together, they strive to challenge the top-ranked Yokonan and other formidable schools, using each setback as a chance to grow and improve.
As they work towards their goal of becoming champions, they discover Goro's hidden talent as a powerful striker.
26. Tokyo Revengers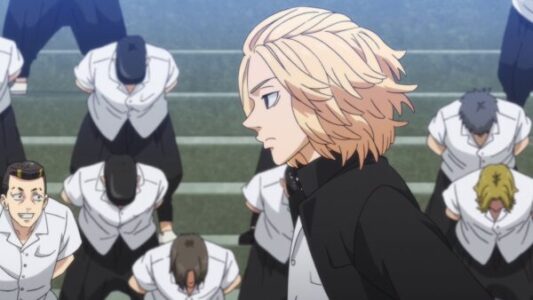 The anime follows Takemichi Hanagaki, who experienced the peak of his life during his second year in middle school. At that time, he had respect, loyal friends, and even a girlfriend.
However, fast forward twelve years and he's now a washed-up nobody who's constantly belittled by kids and his younger boss. The news of his ex-girlfriend and her brother is brutally murdered by the Tokyo Manji Gang only makes things worse.
As he stands on the train tracks, ready to end his miserable life, Takemichi is suddenly transported back in time to the day when he was still dating Hinata Tachibana.
Forced to relive the same day that marked the beginning of his downward spiral, Takemichi runs into Hinata's younger brother. Without thinking, he confesses to his apparent death before being whisked back to the present.
To his surprise, he's still alive, and the future has somehow changed. It seems that Takemichi has the power to alter the course of time.
Determined to prevent his ex-girlfriend's tragic fate, he travels back in time to change the future.
25. The Knight In The Area
The Knight in the Area is a great anime recommendation for those who enjoy Blue Lock. This story follows two brothers, Kakeru and Suguru, who share a deep passion for soccer.
While Suguru becomes a star in Japan's youth soccer system, Kakeru decides to focus on the managerial side of the game after struggling on the field. However, a twist of fate leads Kakeru to reconsider his decision.
Kakeru sets his sights on the World Cup and trains tirelessly to achieve his goal. He is joined by his childhood friend Nana, a prodigious soccer player known as the "Little Witch" who is already a member of the Japanese women's national team.
Her success inspires Kakeru to push himself to the limit and strive for greatness. The show is an emotional journey that captures the spirit of soccer and the fervor of adolescence.
24. Clean Freak! Aoyama-kun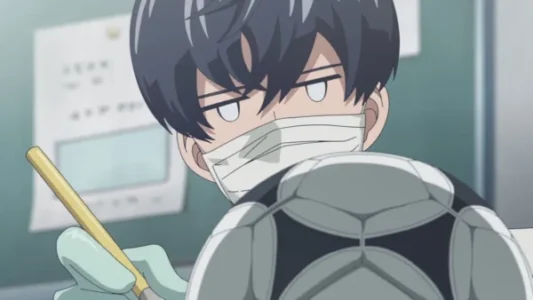 Clean Freak! Aoyama-kun is not your typical soccer anime. It's actually a comedy that has some hilarious and entertaining moments.
The main character, Aoyama, is a charming, cool, and athletic person who is also an excellent cook. But most importantly, he's a clean freak. Despite this, he plays soccer, which is a sport that can get pretty dirty at times.
As the playmaker for Fujimi High School's soccer club, Aoyama avoids physical contact as much as possible, but he still manages to lead his team to victory with his clean dribbling skills.
However, the road to the Nationals won't be easy for Fujimi's underdog team. With the help of striker Kaoru Zaizen, Aoyama is willing to get dirty to show everyone that even a clean freak can excel in soccer.
23. Giant Killing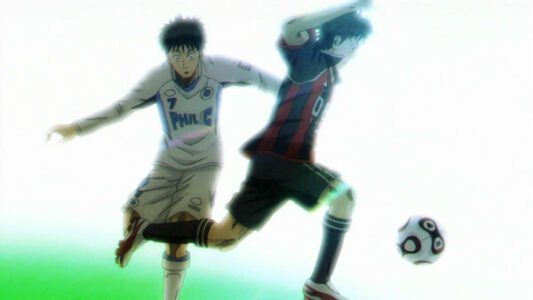 Giant Killing is a series worth watching if you're looking for an anime like Blue Lock. The story centers around East Tokyo United (ETU), a struggling soccer team in Japan's top league.
After a series of losses, team morale has hit rock bottom, and the board of directors is under pressure to take drastic action.
In a bold move, they hire Takeshi Tatsumi as the new coach. Tatsumi is a bit of an oddball, and to make matters worse, he used to play for ETU before abandoning them years ago.
In spite of the challenges, Tatsumi is determined to turn the team's fortunes around and prove his expertise in Giant Killing.
However, it won't be an easy task. The team is up against larger, more financially stable teams with better players, and Tatsumi's unorthodox methods are met with skepticism from both the team and the fans.
But Tatsumi is not one to back down from a challenge, and with his guidance, ETU just might have a chance at success.
22. Baby Steps
Baby Steps, produced by Studio Pierrot, is a good tennis anime that centers around Eiichirou Maruo, a studious and meticulous high school student who becomes concerned about his health and decides to join the Southern Tennis Club during his freshman year.
It is during this time that he meets Natsu Takasaki, a fellow first-year student who is passionate about becoming a professional tennis player.
Despite Eiichirou's initial disinterest in tennis, he becomes increasingly drawn to the sport as he becomes more involved with the club.
The show follows Eiichirou's journey as he harnesses his hardworking and detail-oriented nature to develop his own unique playing style. Gradually, his skills on the court improve, and he sets his sights on competing with the best players in the sport.
Baby Steps is like Blue Lock as it is a tale of perseverance and self-discovery, about Eiichirou, who learns to balance his academic goals with his newfound passion for tennis.
21. Megalo box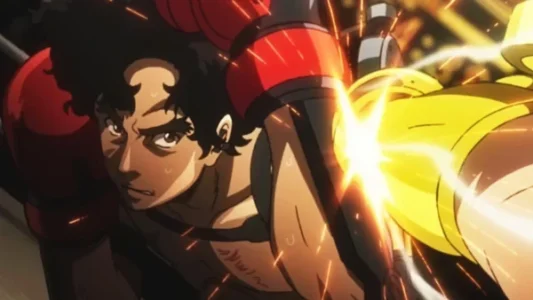 Coming in, among the greatest anime like Blue Lock is Megalo Box, an excellent recommendation. The show follows the story of Junk Dog, an underground fighter who participates in Megalo Box, a form of boxing that uses mechanical limbs called Gear to enhance a fighter's speed and power.
Junk Dog is forced to throw matches by his boss due to the illegal nature of his participation. However, everything changes when he meets the Megalo Box champion, Yuuri, who challenges him to work his way up the rankings to fight him.
Filled with excitement and supported by the syndicate responsible for his fixed matches, Junk Dog enters Megalonia, a world-spanning tournament that will determine the strongest Megalo Boxer.
He takes on the name "Joe" as he works his way up from the bottom of the fighter rankings with only three months left to qualify. In order to meet the challenge of his rival, he must face opponents he's never fought before.
If you enjoy sports anime and are a fan of Blue Lock, Megalo Box is a fantastic martial arts show to watch. It has an engaging storyline and thrilling action, making it a must-watch for any anime fan.
20. Ping Pong The Animation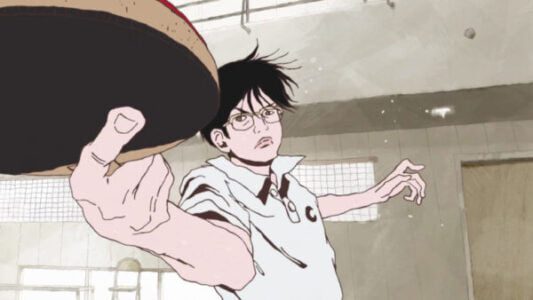 Ping Pong is a heartwarming and inspiring anime like Blue Lock that portrays the joy and struggles of pursuing one's passion.
The show tells the story of two best friends, Makoto "Smile" Tsukimoto and Yutaka "Peco" Hoshino, who despite having opposite personalities, share a deep bond over their love of ping-pong.
Peco dreams of becoming the best player in the world, but often skips practice, much to the annoyance of his Katase High School ping-pong team.
Meanwhile, Smile, despite being naturally gifted at the sport, holds back his full potential when playing against others.
When Peco learns of an ex-national team player coming to Japan, he takes Smile to rival Tsujido High School to watch them play.
However, Peco suffers a crushing defeat against Kong Wenge, causing him to question his reasons for playing. Meanwhile, Katase's coach begins to train Smile to overcome his hesitation and reach his full potential.
But Smile is hesitant to play if it's not for the love of the game. As they both struggle to find meaning in the sport, they encounter a range of strong players, each with their own personal struggles, at the inter-high tournament.
Only the very best can triumph, but unchecked ambition leads to hardship and a sobering reality for these young athletes.
19. Hungry Heart: Wild Striker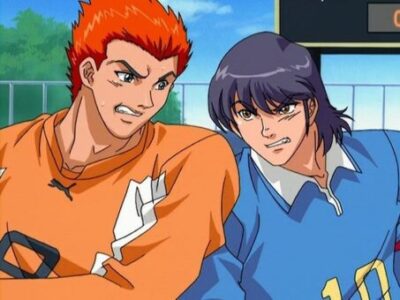 Moving to the next recommendation, we have Hungry Heart: Wild Striker,  a fantastic anime series that can be compared to Blue Lock in terms of its thrilling football action.
The story centers around Kyousuke, the younger brother of Japanese soccer superstar Seisuke Kanou, who has been struggling to meet the expectations set by his brother.
Having fallen behind, Kyousuke decides to give up playing soccer altogether and begins his freshman year at Jouyou Akanegaoka High School.
However, his talent for the sport is soon recognized by Miki Tsujiwaki, the captain of the girls' soccer team, and Mori Kazuto, the manager of the boys' team.
They see the potential in Kyousuke and want to bring him back to the game for their own reasons. With this opportunity, Kyousuke must decide whether to stick to his decision of abandoning the sport or reignite his passion to become the best striker in the world.
The anime portrays Kyousuke's journey as he struggles to overcome his fears and rise to the top, showcasing his growth as a player and a person.
18. Ace of Diamond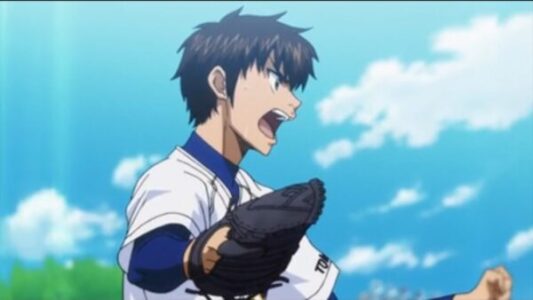 Diamond no Ace is a remarkable competitive sports anime that stands out from the rest. Eijun Sawamura, the protagonist, loses his final middle school baseball game after throwing a stray pitch that missed the batter.
Eijun and his team make a pledge to qualify for the national tournament when they get to high school. However, Eijun's life takes an unexpected turn when a scout offers him a place at Seidou High School after recognizing his unique pitching technique.
Although determined to become the team's ace, Eijun struggles to find his place among the talented players at Seidou High. To complicate matters further, Satoru Furuya, another first-year student, is also vying for the title of the team's ace with his lightning-fast pitches.
As a team, Seidou's baseball players aspire to become the best in Japan and face fierce opposition from their opponents.
17. Whistle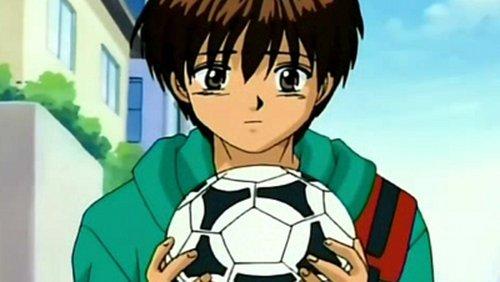 Whistle is another team sports anime that focuses on the main character as he strives to become the team's ace, sometimes at the expense of his teammates.
Kazamatsuri Shou dreams of becoming a professional soccer player, but he struggles with his skills on the field. Despite being a third-stringer at his previous school, he transfers to Sakura Jousui Junior High in the hopes of finally being able to play soccer.
With the help of his new friends and teammates, his determination, and his hard work, Shou's soccer skills begin to improve rapidly, bringing him one step closer to his dream.
16. Yowamushi Pedal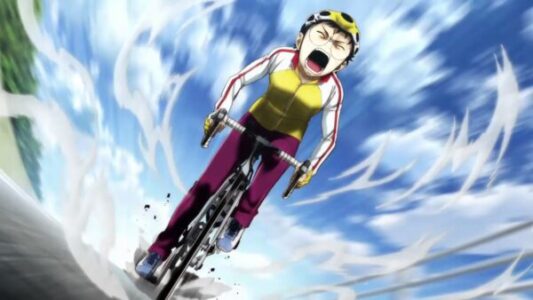 Now, we have Yowamushi Pedal, a competitive anime that demonstrates how a simple activity like cycling can be transformed into an intense sport.
Sakamichi Onoda, a cheerful otaku, hopes to make friends by joining his new school's anime club. However, he discovers that the club has been disbanded and decides to resurrect it by recruiting new members.
When his search proves fruitless, he embarks on a 90-kilometer weekly trip to Akihabara on his old, bulky city bicycle, a journey he has been making since fourth grade.
During one of these trips, Onoda meets Shunsuke Imaizumi, a first-year student who is training on the school's steep incline. Imaizumi is impressed by Onoda's ability to climb the hill on his unique bicycle and challenges him to a race, offering Onoda a spot in the anime club if he wins.
And so, Onoda embarks on his first adventure into the world of high school bicycle racing.
15. Days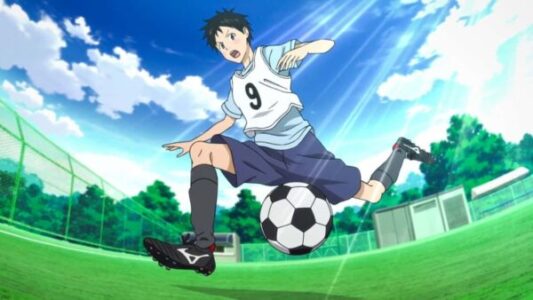 Similar to Blue Lock, produced by Mappa, Days is an action-packed sports anime that revolves around two boys, Tsukushi and Jin.
Tsukushi is an average boy with no notable abilities, while Jin is recognized as a soccer prodigy. One fateful night, Jin encounters Tsukushi, and they are thrust into the exhilarating world of soccer.
The series highlights the importance of perseverance and not giving up, emphasizing that one's failures don't define them and that hard work can lead to success.
It is a wonderful series that teaches us that true living involves giving our all, even when things get tough.
14. Kakegurui
Akin to Blue Lock, Kakegurui is an epic anime that explores the world of high-stakes gambling. Hyakkaou Private Academy, attended by the children of the wealthiest people in the world, has a unique curriculum that involves gambling as a way of teaching students how to handle money and manipulate people.
During the day, the academy is like any other school, teaching subjects like history and languages. But at night, it transforms into a gambling den where students use their skills to climb the social ladder.
When transfer student Yumeko Jabami arrives at Hyakkaou, she becomes enamored with the thrill of gambling and begins to shake things up with her unique and borderline reckless way of playing.
Unlike her peers who play to win, Yumeko is motivated by the pure excitement of the game, and her presence at Hyakkaou brings new cards to the table.
13. Classroom of Elite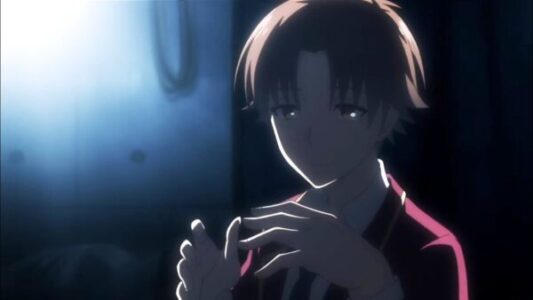 Classroom of the Elite delves into the theme of inequality that is present not only in the hierarchical division of students into different classes but also in the façades they put on to conform to societal norms.
Koudo Ikusei Senior High School boasts of an idyllic campus, where students enjoy unparalleled freedom and the school is highly acclaimed in Japan. However, the truth is far from perfect.
The school is divided into four classes – A through D – that are ranked according to their performance, and only the higher classes enjoy special privileges.
Kiyotaka Ayanokouji belongs to Class D, the lowest-ranked group that houses the school's least-performing students.
He befriends Suzune Horikita, a reclusive and unsociable student who believes she was placed in the wrong class and aims to ascend to Class A.
Kikyou Kushida, a friendly and popular classmate, also joins their group with the intention of making as many friends as possible. While class membership is permanent, the rankings are not.
Students from lower classes can climb the ranks if they perform better than those in the higher classes. In Class D, there are no limits to the tactics students can use to rise above the rest.
In this cutthroat environment, the question remains: can they beat the odds and reach the top?
12. Baki
Compared to Blue Lock, Baki is set in an adrenaline-fueled world, where victory is everything. Fresh off a grueling underground tournament, Baki Hanma sets his sights on his ultimate goal: defeating his father, the renowned and feared Yuujirou, who is widely regarded as the strongest man on the planet.
But Baki's quest for glory is cut short when Tokugawa Mitsunari, the organizer of the tournament, reveals that five death row inmates with deadly martial arts skills have escaped and are headed to Tokyo in search of their own victory.
With his reputation as a powerful fighter, Baki becomes a prime target for these dangerous escapees, and he must use all his training and strength to defend himself and his city.
The battle lines are drawn between the elite martial artists of Japan and the ruthless criminals of the underground world, and Baki finds himself at the center of the chaos.
Will he emerge victorious and finally achieve his ultimate goal, or will the dark forces of the criminal underworld prove too strong for him to handle?
11. All Out!!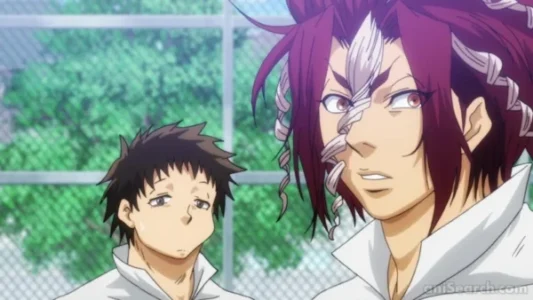 If you loved Blue Lock, then All Out!! is an anime you definitely need to check out. This sports series is full of character growth, team building, and detailed explanations of rugby that add a realistic touch to the high school sports club theme.
Rugby is a sport where anyone can shine as long as they have the ball in their hands, and the game is straightforward: you need to carry the ball past the goalposts on the other side of the field while avoiding being tackled by the opposing team.
Kenji Gion, a short and fiery freshman at Kanagawa High School, meets Sumiaki Iwashimizu after the opening ceremony, and the two of them are invited to watch the rugby club practice.
With his height disadvantage, Gion becomes enamored with the sport and convinces Iwashimizu to join him in the rugby club.
They both train hard to become the champions of Hanazono, the national high school rugby championships, and learn that rugby is a sport for people of all shapes and sizes. With determination and hard work, they hope to make their dreams a reality.
10. Shakunetsu Kabaddi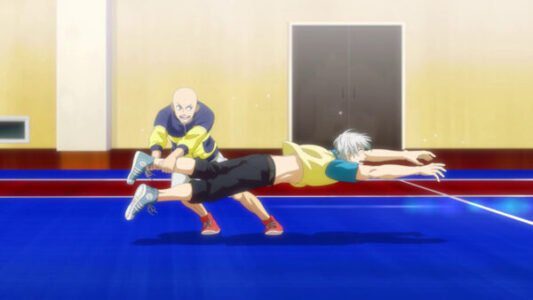 Shakunetsu Kabaddi may seem like your typical sports anime, but its unique handling of the storyline is similar to Blue Lock. The protagonist, Tatsuya Yoigoshi, used to be a nationally recognized soccer player but has since given up on sports and aspires to be an internet livestreamer.
That is until Souma Azemichi, a member of the school's kabaddi team, barges into Yoigoshi's livestream and convinces him to check out the sport.
Unimpressed by the rules at first, Yoigoshi is captivated by the raw intensity of kabaddi when he sees second-year students Kyouhei Misumi and Shinji Date battling it out in the school gym.
Though initially skeptical, Yoigoshi is eventually coerced into joining the team through a thrilling kabbadi match, played without any equipment or gear. Follow Yoigoshi and his newfound passion for kabaddi as he aims to take his team to the top.
9. Hajime No Ippo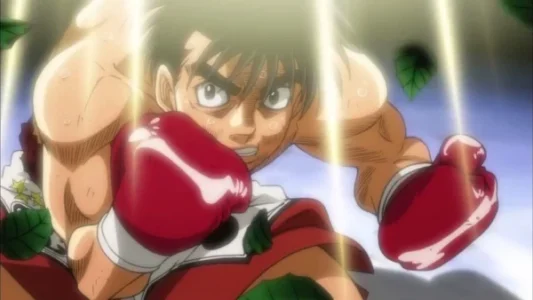 Madhouse's Hajime No Ippo anime is a masterclass in character development. Each character is uniquely crafted, making them endearing and easy to root for.
The story revolves around Ippo Makunouchi, a shy teenager who helps his mother with their fishing boat rental business. However, his daily routine is disrupted by relentless bullying. Ippo's life changes when Mamoru Takamura, a boxer, saves him from a violent attack and takes him to the Kamogawa Boxing Gym for recovery.
There, Ippo's natural talent for boxing is discovered, and he begins his journey to becoming a world-class boxer.
With the guidance of coach Genji Kamogawa, Ippo trains hard and faces increasingly challenging opponents, including his newfound rival, Ichirou Miyata.
The cycle of victory, loss, and dedicated training shapes Ippo into a formidable opponent with an unstoppable fighting spirit. As Ippo takes on the world, he seeks to become the best boxer he can be, no matter the cost.
8. Slum Dunk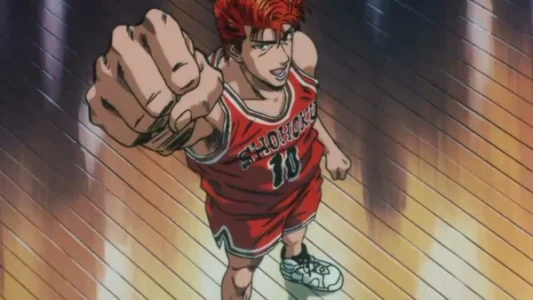 Have you ever had the experience of being surprised by how much you enjoy something you didn't think you would? That's exactly what happens with the anime Slam Dunk.
The story follows Hanamichi Sakuragi, a high school student known for his fiery temper, towering height, and distinctive red hair. Hanamichi enrolls in Shohoku High with hopes of finally finding a girlfriend, after being rejected 50 times in middle school.
But his bad reputation precedes him, making it difficult for him to connect with other students.
One day, Hanamichi meets Haruko Akagi, who has no knowledge of his troubled past. She asks him if he likes basketball, and he immediately falls in love with her and says yes, even though he actually hates the sport.
Hoping to impress her, he attempts a slam dunk and ends up injuring himself. But when Haruko tells the basketball team captain about Hanamichi's impressive physical abilities, he reluctantly finds himself drawn into the world of basketball, and begins to discover a passion for the sport he once despised.
7. One Outs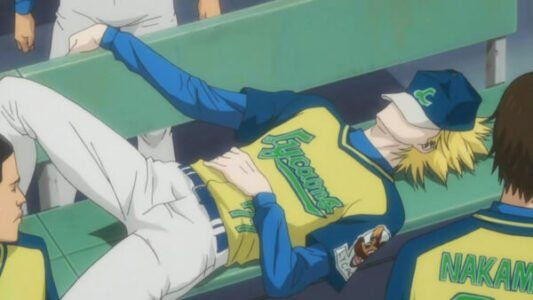 In One Outs, Toua Tokuchi is a highly skilled baseball player who has gained fame through his outstanding pitching and gambling abilities.
He has won almost 500 consecutive victories in One Outs, a game of pitcher versus batter. Despite his remarkable talent, Tokuchi only sees baseball as a means to earn quick cash.
When Hiromichi Kojima, a famous hitter for the Saikyou Saitama Lycaons, witnesses Tokuchi's exceptional skills, he recognizes that the team needs someone like him to break out of their losing streak.
Kojima risks his career to recruit Tokuchi by challenging him to a One Outs game, which he wins. As a new Lycaon player, Tokuchi clashes with the team's owner, Tsuneo Saikawa, who refuses to pay him a reasonable salary.
In response, Tokuchi suggests a unique contract where he will earn five million yen for every out he pitches but will pay fifty million yen for every run he concedes. With the stakes high, Tokuchi must use his wit and talent to outsmart his opponents and win games for his team.
One Outs and Blue Lock are similar in terms of the focus on tactics and the portrayal of selfish players.
6. Kaiji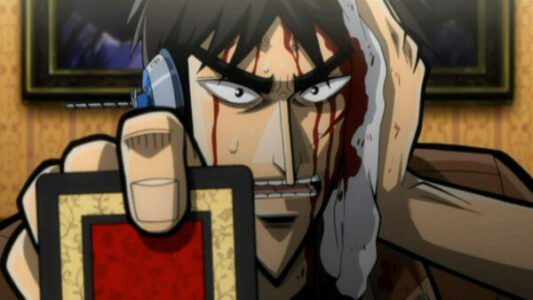 Like Blue Lock, Kaiji is an anime that features characters drawn into a strange and isolated contest that encourages them to be selfish and egoistic.
The story follows apathetic bum Kaiji Itou, who is pressured by loan sharks to settle a large sum of cash after one of his coworkers fails to repay a debt.
Since Kaiji has little money and no future prospects of his own, he is unable to return what his colleague borrowed.
Faced with massive financial burdens, Kaiji is given the offer to board the illustrious Espoir—it is said that "one night aboard the ship, and all of your debts will be paid."
However, what seems like a simple night of gambling quickly turns into a game of strategy and betrayal.
With the losers of the tournament being subjected to a backbreaking life of indebted servitude, Kaiji must choose his actions—and allies—carefully.
Even with the risks, Kaiji's desperation drives him to take part in the high-stakes game. But this is only the beginning of a series of gambles that will wager Kaiji's life, testing the full extent of his wits and will to survive.
5. Captain Tsubasa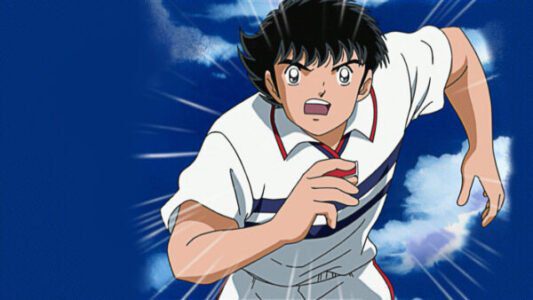 One of the top anime similar to Blue lock is Captain Tsubasa, a classic anime show that focuses on the sport of soccer or football.
Captain Tsubasa follows the passionate story of Tsubasa Oozora, an elementary school student whose love for soccer consumes his thoughts and dreams.
Starting at a young age, Tsubasa's soccer skills developed into an obsession that led him and his mother to move to Nankatsu city, known for its excellent elementary school soccer teams.
While Tsubasa was the best in his old town, the competition in Nankatsu is much tougher, and he must use all his skill and talent to stand out.
In the pursuit of his dream, Tsubasa not only encounters rivals but also makes new friends, including the pretty Sanae Nakazawa and talented goalkeeper Genzo Wakabayashi, who shares the same passion for soccer.
Together, they push toward Tsubasa's ultimate goal of representing Japan in the FIFA World Cup. However, Tsubasa realizes that it will take more than just talent to achieve his dream.
4. Food Wars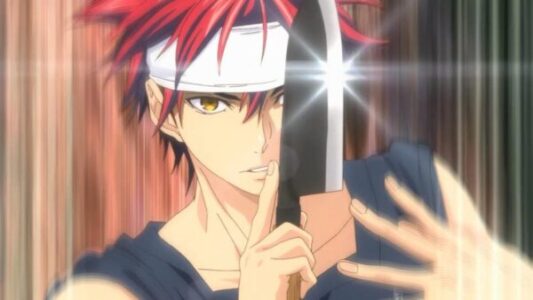 Both Blue Lock and Food wars, which share a similar vibe, are dedicated to finding the best among massive cooperation, have massive funding and facilities, and boast a huge cast of interesting characters in both looks and personality.
These characters are both rivals and teammates, adding to the excitement of the show.
In this cooking anime, Souma Yukihira has been working with his father Jouichirou in his restaurant for as long as he can remember.
As a sous chef, Souma has developed his culinary skills and come up with new dishes to amaze customers.
He dreams of surpassing his father's skill and taking over the restaurant but is surprised to learn that Jouichirou is closing up shop to take a job in New York.
Instead of following his father, Souma enrolls in the prestigious Tootsuki Culinary Academy, where only 10 percent of students graduate.
The school is well-known for its "Shokugeki" – intense cooking competitions between students used to settle debates and arguments. Jouichirou advises Souma that to surpass him and graduate from Tootsuki, he must survive the next three years and rise to the top.
The young chef is faced with a brutal curriculum and fiercely competitive student body at the academy.
He must learn to navigate this treacherous environment if he wants to stand a chance at realizing his dreams.
3. Ao Ashi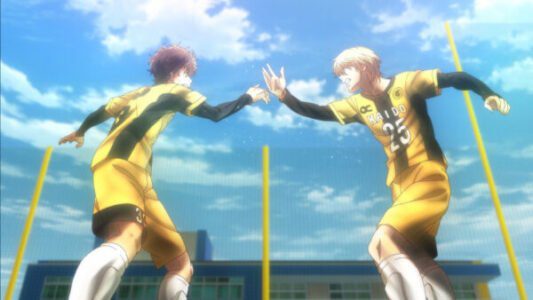 Ao Ashi is a thrilling soccer anime that premiered in 2022 and is generating as much buzz as Blue Lock.
The story takes place in a peaceful countryside town and follows the journey of Ashito Aoi, a junior high school football star known for his unpredictable moves and self-centered style of play.
During an important high school preliminary tournament, Ashito's temper gets the best of him when an opponent provokes him, resulting in his ejection from the game.
The team's defeat soon follows, leaving Ashito feeling hopeless. But when he meets Tatsuya Fukuda, a youth team coach who recognizes his potential, his fate takes a turn.
Fukuda invites him to tryouts in Tokyo, where he must compete against talented players to prove himself and secure a life-changing career.
Will Ashito be able to rise to the challenge and make a name for himself on the national stage?
2. Haikyuu!!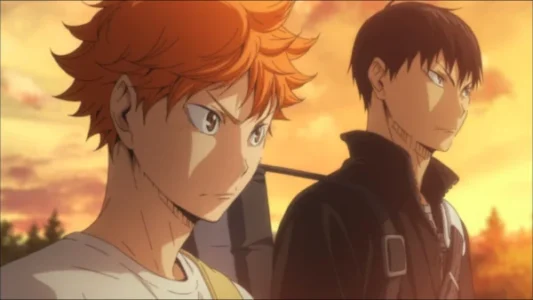 Haikyuu!! and Blue Lock are both amazing sports anime that manages to capture the excitement and thrill of the game.
Haikyuu!! follows the journey of Shouyou Hinata, who was inspired by a talented volleyball player known as the "Little Giant."
Despite his short stature, Hinata is determined to prove himself as a skilled volleyball player and enrolls in Karasuno High School, the Little Giant's alma mater.
However, he is shocked to find that his former middle school rival, Tobio Kageyama, is now his teammate. In order to succeed and reach his goals, Hinata must learn to work with Kageyama and become an effective member of the team.
With determination and hard work, Hinata and his team aim to become the best in the sport and leave their mark on the world of volleyball.
1. Kuroko no Basket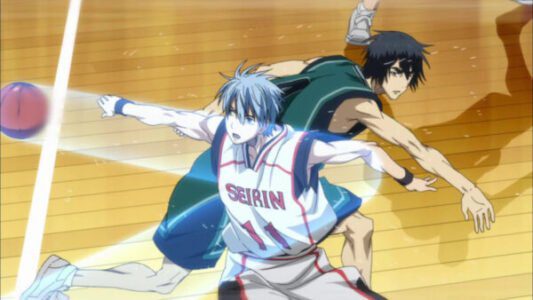 The number one on our list of the best anime like Blue Lock is Kuroko no Basket, a popular basketball anime that shares similarities with Blue Lock in its focus on team sports and characters with unique abilities.
At Teikou Middle School, the "Generation of Miracles" basketball team was unbeatable thanks to its five prodigious players. But behind the scenes, there was a "Phantom Sixth Man" who helped secure their legendary status.
As the years passed, the team grew disillusioned with the sport, and the members went their separate ways in high school.
At Seirin High School, new recruits Taiga Kagami and Tetsuya Kuroko join the basketball team. Despite their differences in ability, Kagami's natural talent and love for the game, and Kuroko's lack of presence and athleticism, the two form a partnership.
Kuroko, who was once the Phantom Sixth Man, wants to prove himself to his new team, and he promises to support Kagami as his "shadow."
Together with their teammates, they aim to win the Interhigh championship, but the arrival of Kuroko's former teammates adds a new layer of complexity to their journey.
Summary:
As a dedicated fan of anime, I've scoured the vast world of anime like Blue Lock to bring you the best recommendations for shows that capture the same intensity and excitement.
These anime are not only thrilling to watch, but they also offer complex characters, stunning visuals, and competitive storylines that will leave you asking for more.
Whether you're a fan of sports anime or simply enjoy well-crafted storytelling, these shows are sure to satisfy your craving for entertainment.
From the fiery passion of Haikyuu!! to the intense drama of Run with the Wind, each of these anime has something special to offer.
I would like to take this opportunity to thank all of the fans who have supported BakaBuzz for years and expressed their appreciation for my work.
Your passion and enthusiasm have inspired me to continue seeking out the best articles and sharing my thoughts with the community.
If you are new to my website, I encourage you to keep coming back to my website for more recommendations and insights.
Together, we can continue to discover and celebrate the best that this amazing medium has to offer.