Here is a Recommended List of the Best Basketball Anime Series of All Time to Watch!
Today, we will narrow the sports genre, by only depicting the best basketball anime series out there, so to behold some interesting life lessons, the never-give-up principle, hard works, and solidarity that those basketball tv shows represent.
Overall, Sports themed Anime series is more than just a genre, as this kind of japanese tv shows covers so many sports while mingled it with slice of life, thriller, and zero to hero themes.
So, let us shows you 10 good basketball sports anime that will provide you with passion, inspiring feelings, epic moments, and unforgettable experiences through the games they win and hardships they faces.
---
10. Mitsu x Mitsu Drops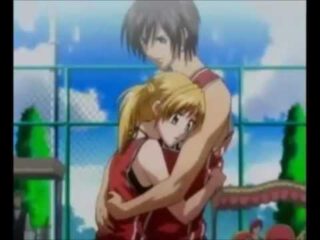 Let's kick off our list with this great shojo anime, although it has only two episodes, but the manga has alot more to offer.
The series takes place at the Houjou academy, where the students are normal, except for a few of them who takes a special course which is only reserved for those elites rich student, and the ordinary students sponsored by them.
Kai becomes Hagino's sponsor, getting her into the course and paying the price to cover it. But in return, Hagino must submit to him as her master, catering to his every whim.
Hagino may have gotten herself into something she can't handle. But if she pulls out now, she gets expelled from the school. Can she make things work with Kai, or will she call it quits before he does something she'll regret?
Read Also: The Best Sports Anime Series of All Time to Watch
---
9. I'll CKBC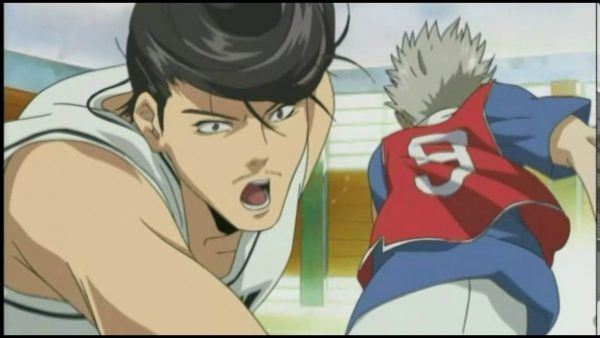 Coming at number nine we have "I'll / Crazy KOUZU Basketball Club, Generation basket" anime series, which is focusing on Two boys, Tachibana and Hiiragi, who were former vicious rivals in the game of basketball.
Later, Hiiragi will transfers into Tachibana's school and basketball team. They starts as team-mates, however, this will not last long!!
Because, Hiiragi's family wants their son to play in a better team.
As a result, Tachibana and Hiiragi must now play against each other, and will became rivals again.
---
8. Dash! Kappei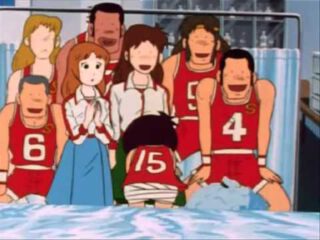 here is an old Japanese sports anime, well the animation may be outdated, but believe me you gonna love this basketball tv show, as the plot is a so great, so give it a shot and thank me later for such a recommendation.
In this basketball anime dont expect to see a cool, a badass, and a tall main character, because  Kappei is a dramatically short, shibi guy but he is a genuinely a master in any given sport.
He is a perverted boy, and is crazy about white female underwear, always trying to lift girl's skirts up.
Kappei is living as a guest in sweet Akane's house, and is in love with her, but there's a strange rival, her dog who plans edevilish tricks to restrict Kappei's intentions. Furthermore, the dog is not only a pet, but also he explains all sport rules when a new sport is mentioned.
---
7. Dear Boys
Oh Yeah, our basketball anime list is getting getting serious,  now we have "Dear Boys or Hoop Days" a valid tv shows that you will absolutely fall in love with.
the story follows Aikawa Kazuhiko, the former captain of Tendoji high school prestigious basketball team.
He transfers into a new high school and joins its basketball team. However, the team is far from being prestigious, in fact, it's now defunct.
Luckily, our main character's persistence, passion and basketball skills, will inspires the other members to gear up and start practicing again.
Like every sports anime, The goal for this newly revived team is to play in the national tournaments where all basketball teams competes with each other. watch it! i swear, you gonna really like it!!
---
6. Ro-Kyu-Bu!
Ro-kyu-bu is a girls/sports anime with a bleak story and relatively cute energetic loli female characters.
So, If you are seeking an anime that is heavily focused on basketball then you are wrong. Basketball in this anime is simply a way which brings everyone together.
The story Subaru Hasegawa has the ambition to become one of the best basketball superstars of all time. Unluckily his Team Will Cease Activities, and then decides to not get involved in basketball anymore.
later, Hasegawa will somehowbecame a coach of the Keishin Academy girls' basketball team, and now he teach them to play the sport.
begins training them in the sport with one goal: to defeat all strong opponents along the way.
Ro-Kyu-Bu! shows us a cute style of playing basketball, and follows the effort, the training, and the goal of five elementary girls and their coach as they met strong opponents along the way.
---
5. Basquash!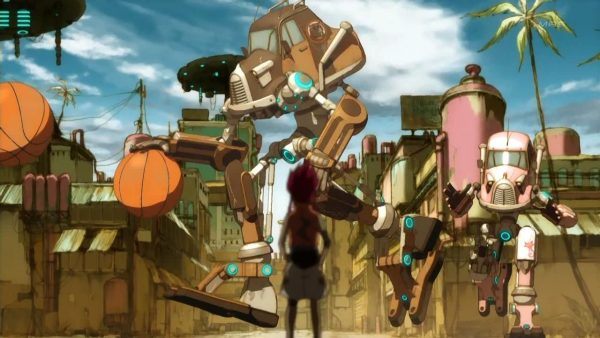 This anime is so valid, imagine a show that offers mecha and basketball!!! weird isn't ? but Basquash anime series has a done a great job in combining these themes.
the story takes place On the planet Earthdash, its people gaze on its moon and the technologically advanced lunar city of Mooneyes with awe.
Dan JD, is a boy living in Rollingtown on Earthdash's surface, gets caught up in Bigfoot Basketball—a fast-paced sport played with giant Bigfoot robots. and the story goes from there!
See Also: The 20 Best Dark Anime Series to Watch Now!
---
4. Buzzer Beater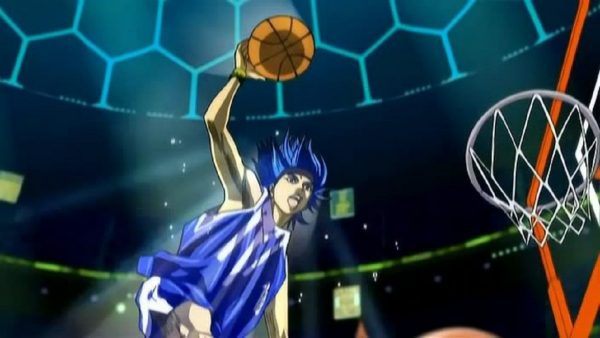 There once was a time when humans dominated the game of basketball. But times have changed, and now the physically superior alien players have taken over the game.
This anime is a real deal, the main character here is a homeless boy living in New York in the near future, who survives by hustling other kids in basketball games.
Later, Hideyoshi will find himself joining a pro team-a pro team with a very unique goal. to bring the championship back home to Earth.
Buzzer Beater is such a great sports anime centering around the young basketball genius Hideyoshi and his attempt to take on the inter-planetary basketball league.
---
3. Ahiro no Sora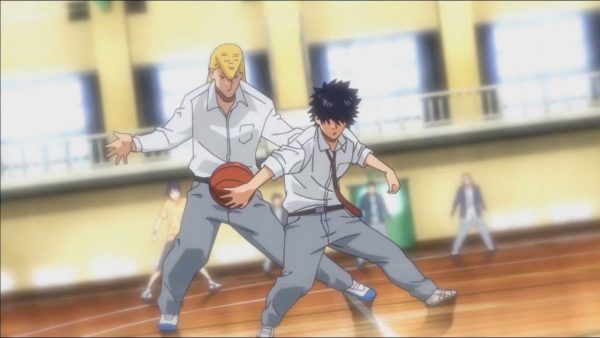 Coming at number 3 on the list, we have Ahiro no Sora which an all new basketball anime, that is still ongoing and doing good so far!!
The story is very simple, the mc is a short guy who wants to play basketball, we've seen this many times in this genre, (for exemple haikyuu) but so far it has been well done and that's what matters.
So our short guy is Determined to revive the basketball team, Sora challenges the boys to a match against him, where his quick feet and swift movements overwhelm the group.
Gradually affected by Sora's impressive skills, sheer effort, and tireless devotion to basketball, the boys gear up, and unexpectedly find their burnt-out passion for the game rekindling once again.
---
2. Slam Dunk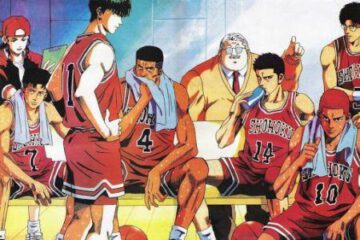 Slam dunk! well i know that this was the shows that introduces us to the Japanese sports genre, this was the series that made people love that kind of anime, and this was the story that made so many fans starts playing basketball and fall in love with it.
we all love sports anime series, specially basket-ball themed ones, everyone knows about kuroko no basket, but just few fans the 90s Slum Dunk which is the best, the pioneer and a masterpiece basketball ball anime.
This Anime offers almost everything. Action, comedy, drama, romantic tensions, badass moments, etc. the anime got so many interesting characters and when possible, each character or group gets their chance to shine.
The story follows Sakuragi Hanamichi, a freshman of Shohoku High School who joins the basketball team because of the girl he has a crush on, Haruko. Although he is newbie in this sport, he is no ordinary basketball player.
---
1. Kuroko No Basketball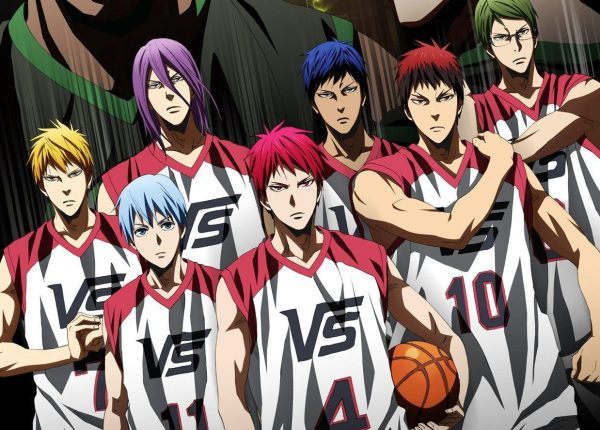 Coming at number is obviously Kuroko No basketball, and this anime is an essential series that fans should watch right now! because simply it is the one the best anime of all time.
The story takes place at Teikou Junior High School, where there is a basketball team called "The Miracle Generation" know for their amazing and unique skills.
After graduation, these five stars took different paths and each of them went to another high schools with prominent basketball teams.
At Seirin High School, two newly recruited freshmen prove that they are not ordinary basketball players: Taiga Kagami, and Tetsuya Kuroko.
Although Kuroko is neither athletic nor able to score any points, he was a member of Teikou's basketball team, where he played as the "Phantom Sixth Man," who easily passed the ball and assisted his teammates.
Check Also: The 18 Best Anime Streaming Service to Watch your Series