The Best 10 Anime Series About Sport that you Should Watch
Sport in anime is our main topic today, we have here the best tv shows that revolves around multiple sports activities, be it soccer, basketball, kickboxing, and much more…
and also, we will be covering sport anime series from various era, from classics like hajime no ippo, to the newest ones like yuri on ice, and haikyuu…
so with no further ado let the countdown of the best anime tv shows about sport begin!
---
10. Run With The Wind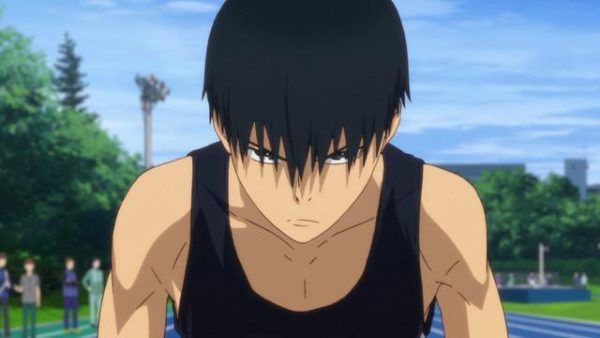 kicking off our sport anime list with this show called "Run with The Wind" One chilly March day, Kansei University fourth-year Kiyose Haiji (Haiji) encounters Kurahara Kakeru (Kakeru) running uncommonly fast through the streets at night and forces him into living at the Chikusei-so (AKA Aotake). Haiji has a dream and ambition. He became discouraged after suffering an injury in high school, but he wants to run again.
Read Also: Top 10 Best Basketball Anime Series of All Time
---
9. Yowamushi Pedal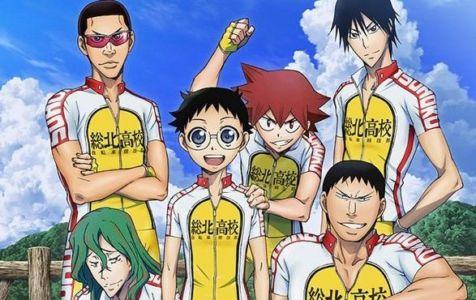 This anime about the sport of biking. follows The main character, Sakamichi Onoda, is an otaku who is looking to make friends. However, the school anime club disbanded so he has to settle for the bicycle racing club. The cast of characters are a fun group with a main character that is not exactly your typical sports anime protagonist.
---
8. Yuri On Ice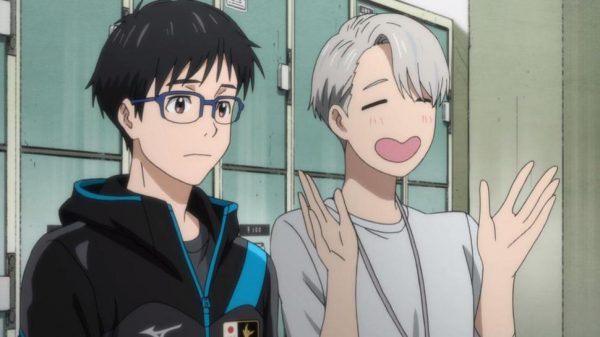 This sport anime story revolves around Yuuri Katsuki, who carried all of Japan's hopes on his shoulders to win at the Gran Prix Finale ice skating competition, but suffered a crushing defeat. He returns home to Kyushu and half feels like he wants to retire, and half feels like he wants to continue ice skating. With those mixed feelings swirling inside him, he confines himself inside his parents house.


---
7. Captain Tsubasa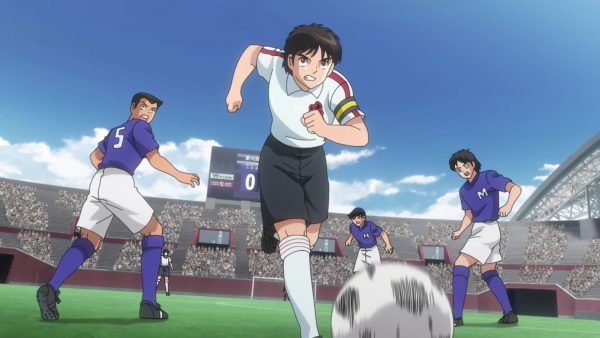 Now we have A Classic Anime "Captain Tsubasa", which is a passionate sport story of an elementary school student whose thoughts and dreams revolve almost entirely around the love of soccer. 11-year-old Tsubasa Oozora started playing football at a very young age, and while it was mostly just a recreational sport for his friends, for him, it developed into something of an obsession.
---
6. Ace of Diamond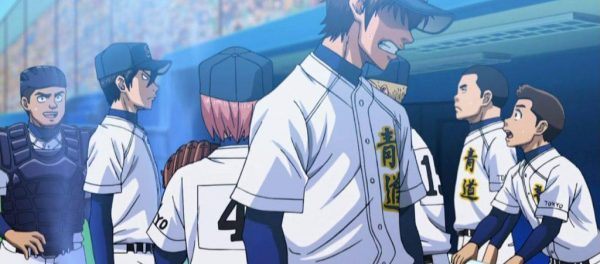 The story of this tennis anime follows Eijun Sawamura, a pitcher who joins an elite school with a brilliant catcher named Kazuya Miyuki. Together with the rest of the team, they strive for Japan's storied Koushien championships through hard work and determination.
---
5. Big Windup!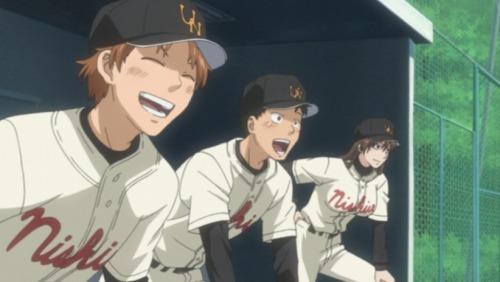 Now here is another sport anime about tennis, Mihashi Ren is the quirky ace pitcher of Nishiura high school's newly formed baseball team. He, however, has hit rock-bottom in terms of confidence and self-belief, thanks to a traumatic three years in his middle school – Mihoshi academy – and switched to Nishiura just to get away from it all. The team's catcher, Abe Takaya, thinks otherwise and believes that Mihashi has the control and skill required, and with his lead, could take them all the way to Koshien.
See Also: The Best Sports Anime Series of All Time to Watch
---
4. Free! Iwatobi Swim Club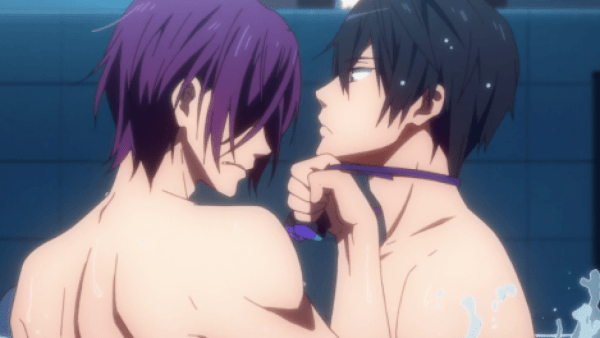 Haruka Nanase has a love for water and a passion for swimming. In elementary school, he competed in and won a relay race with his three friends Rin Matsuoka, Nagisa Hazuki, and Makoto Tachibana. After claiming victory at the tournament, the four friends went their separate ways. Years later, they reunite as high school students; however, Rin couldn't care less about returning to the way things used to be…
---
3. Hajime No Ippo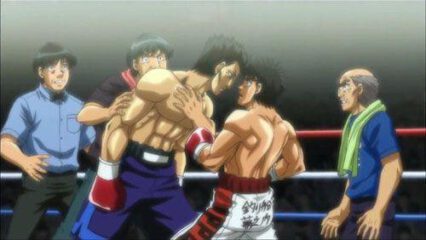 kickboxing is manly sport, and in this anime, Ippo, is a timid highschooler, who one day got saved from being beaten up by Takamura, a boxer. Enthralled by Takamura's skills Ippo begins to learn boxing, soon finding love for the sport and a drive to challenge the boxing world..
---
2. Kuroko's Basketball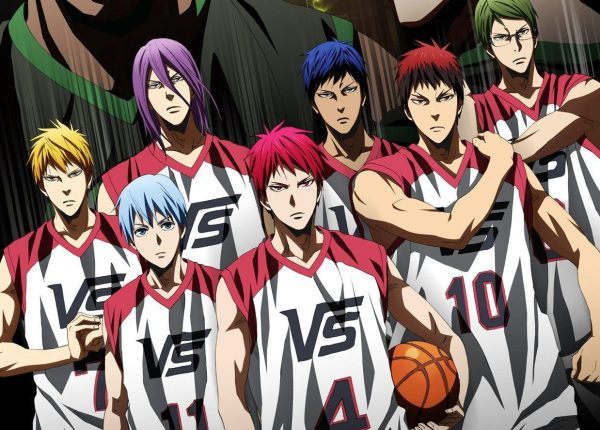 A valid anime that depicts the story of Kagami Taiga, who has just enrolled into Seirin High School when he meets Kuroko Tetsuya of the sport school's basketball team. Kuroko happens to be the shadowy sixth member of the legendary Generation of Miracles basketball team. Together, Kagami and Kuroko aim to take their team to the inter-high school championship — against Kuroko's former teammates.
---
1. Haikyuu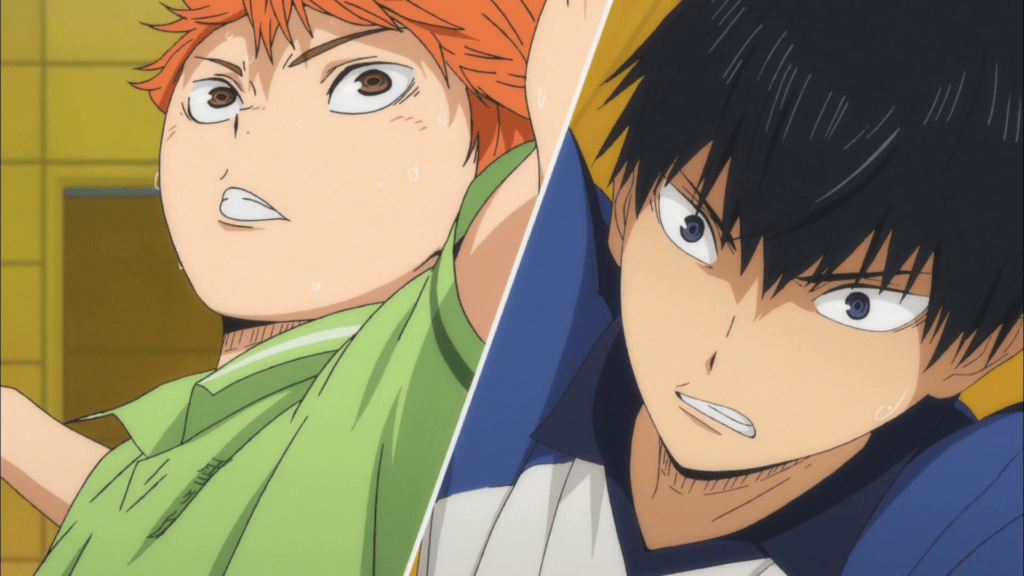 at number 1 we have the anime that i really like Haikyuu, that depicts: A chance event triggered Shouyou Hinata's love for volleyball's sport. His club had no members, but somehow persevered and finally made it into its very first and final regular match of middle school, where it was steamrolled by Tobio Kageyama, a superstar player known as "King of the Court." Vowing revenge, Hinata applied to the Karasuno High School volleyball club… only to come face-to-face with his hated rival, Kageyama!
Check Also: The 13 Best Summer 2020 Anime You Shouldn't Miss