Today, we will make a list of the best Poki games to play, because with hundreds of titles available for desktop and mobile devices, it seems that Poki offers something for everyone. Whether you're into racing, action, puzzle, or strategy games, Poki has got you covered. And the best part! No annoying pop-ups, ads, or other distractions to ruin your gaming experience.
Poki's library is updated daily to keep your favorite games fresh and exciting. And with special features designed to ensure games are appropriate for children, you can rest easy knowing your little ones are having safe and fun gaming experiences. Plus, you can even invite your friends to join in on the fun.
In Poki, you can try cooking, racing, or defense, as well as more challenging games. But what exactly are Poki games? They're free online games available on the Poki website, with millions of users and a wide range of games to choose from. Whether you're a millennial looking for brain games or just want to pass the time with some fun, Poki has something for you.
So what are you waiting for? Check out the top 40 of the best Poki games to play online for free, including io games, Temple Run, Subway Surfers, and more!
40. Temple of Boom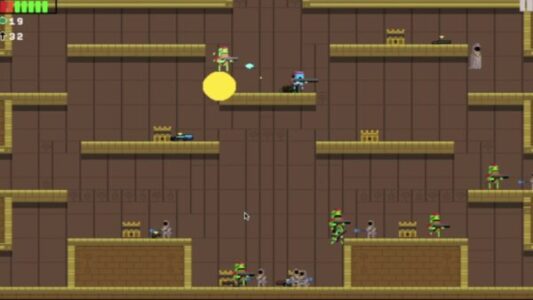 Kicking off the list of the best poki games to play with Temple of Boom, an epic adventure game developed by Colin Lane Games that will put your skills to the test. Your mission is to slay monsters and escape the Temple of Boom! This thrilling platform game will challenge you to survive waves of deadly attacks from ungodly creatures in three temples in Campaign mode. In Endless mode, your mission is to kill everything that comes your way and stays alive as long as possible! If you're a fan of action-packed free online games, then Temple of Boom is definitely a must-play on Poki.
39. Getaway Shootout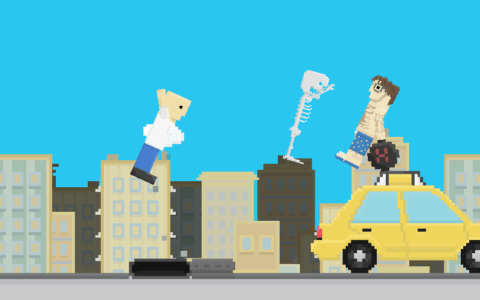 Moving on to the next one, we have Getaway Shootout, another exciting online game where you race against three other players to reach the extraction point. However, there's a twist in this race – you can only jump your way to the finish line. It's not just about outracing the computer, you can also compete against your friends in this two-player game. Along the way, you'll encounter various obstacles, but don't worry, you'll find all sorts of weapons and boosts to help you beat the competition. Developed by Neweichgames, this thrilling Poki game is one of the top choices on the list.
38. Top Speed 3D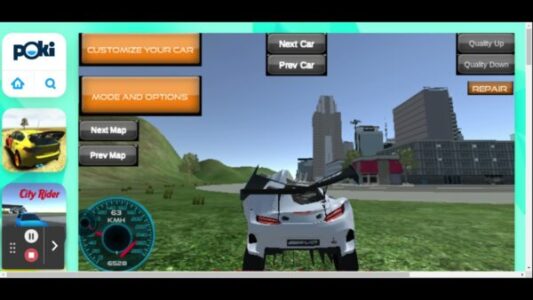 Let me introduce you to Top Speed 3D, a thrilling racing game created by Faramel Games that will get your heart racing! Here you can enjoy the thrill of driving a racing car with the freedom to customize every detail to your liking. From the color and wheels to the suspension, handling, and horsepower, you can create the perfect car that fits your style. And if you happen to crash, no worries! Head over to the auto shop for quick repairs and upgrades to your specifications. Explore an empty city map and test your favorite sports cars while hitting top speeds without worrying about pedestrians. Need a little help? Opt for a driving assistant to guide you through the course. Keep track of your progress by saving your stats and coming back for more. Top Speed 3D is a must-play poki game for all racing fans!
37. Mad GunZ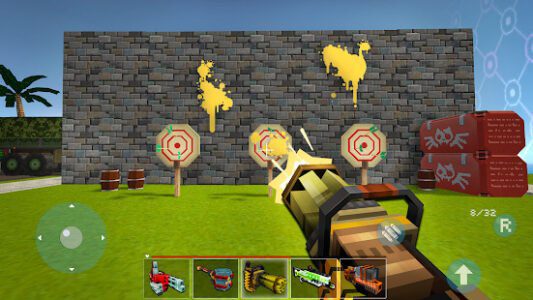 Mad GunZ is a good first-person shooter poki game developed by Full HP Ltd. As you dive into this pixelated universe, get ready for the ultimate battle royale experience. You will be thrown into the wildest shooting games online, where you'll need to pick up your weapon and survive against your enemies. With intuitive controls and an array of weapons at your disposal, you can easily fend off your opponents and become a pro in no time. As you progress, unlock new armor and gear to keep yourself alive and become the last one standing in Mad GunZ. This game is available for free on Android and Poki and is perfect to be played by fans of shooting games.
36. City Car Driving: Stunt Master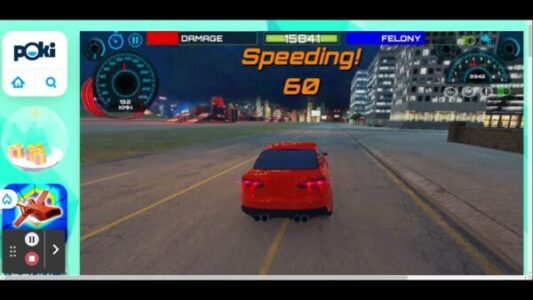 To the next one,  City Car Driving: Stunt Master by BoneCracker Games, is a really fun car poki game where you get to drive some awesome cars through a big city. Your goal is to avoid traffic and cops while doing cool stunts. There are tons of jumps, loops, and places to drift throughout the city. Every time you complete a trick or drift, you earn points that can be used to unlock even better and faster cars. But if you're not in the mood for stunts, you can just enjoy driving around the city. All i can say is that It's a super realistic driving game that you won't want to miss!
35. Smash Karts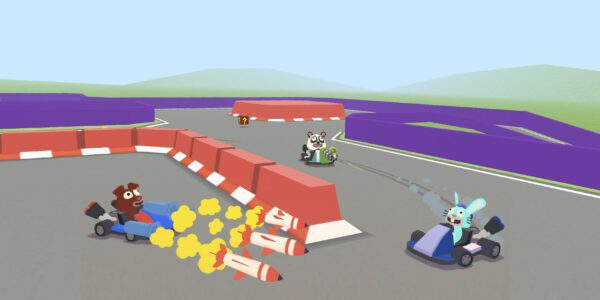 If you are a fan of those fast-paced and fun driving games? There is nothing better than Smash Karts by Tall Team! This free online game is one of the top choices on Poki, and when you'll play it, you'll see why. In Smash Karts, you'll drive through a 3D world, collecting surprise boxes and using whatever weapons you find inside to take down your opponents. Bullets, grenades, and even rockets are all included in this action-packed game. With the ability to customize your vehicles, you can make your ride as unique as you are. Can you outlast your friends and be the last kart standing in this Mario Kart-inspired game? Now, put on your helmet, and get ready to race!
34. Merge Cyber Racers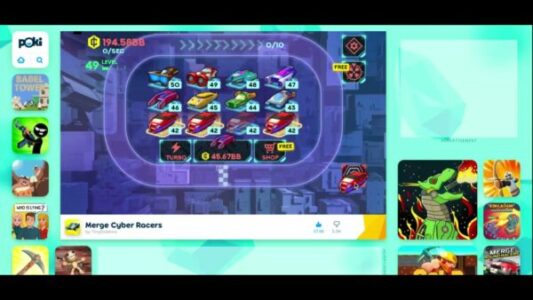 Merge Cyber Racers is a poki game by TinyDobbins, where you buy cool futuristic cars and merge them together to make even better cars. The goal is to make the best car possible and race it on a track to earn coins. You can merge two of the same cars to get a new car that's faster and more powerful. Every time your car crosses the finish line, you'll earn coins that you can use to buy even more cars and upgrade your existing ones.
The best part about this game is that it's easy to play and you don't have to do anything while your cars are racing. You can just sit back and watch them go! And if you play every day, you'll have the chance to unlock the most expensive car in the game and build your own racing empire.
33. Sushi Party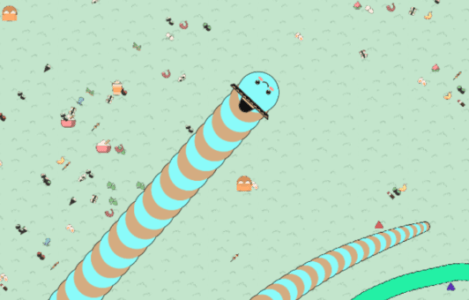 I think that everyone should Check out Sushi Party, a snake game created by Terminarch Games. In this Kawaii-style game, you control a snake in an arena with other snakes. Your goal is to make the other snakes bump into you. But that's not all – you also have to eat as much sushi as possible to make your snake grow bigger and stronger. And let's be honest, who doesn't love sushi?
Sushi Snake is a unique game that's based on the Japanese culture of cuteness, or "Kawaii". The snakes in this game are some of the cutest you'll ever see! So what are you waiting for? Type Poki.com and search for it there, and start playing it now!
32. Tunnel Rush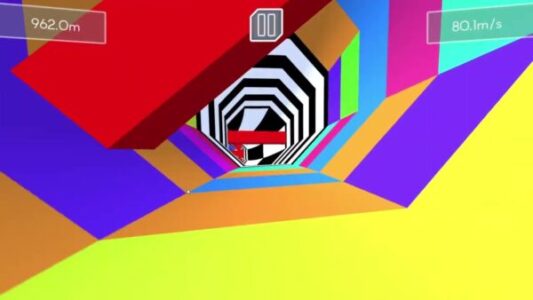 Coming in we have Tunnel Rush, a game of high quality created by Deer Cat Games. This game has 3D graphics and is a single-player game. Your task is to navigate through caves and tunnels with many obstacles. Each level of Tunnel Rush has many hazards and tunnels, which makes the game thrilling. You can play Tunnel Rush online and use your keyboard to control the game. Well, Tunnel Rush is a great way to test your reaction speed and push your skills to the limit. If you want to show your excellent reaction time, play Tunnel Rush on Poki now and prove yourself as a boss.
31. Dino Game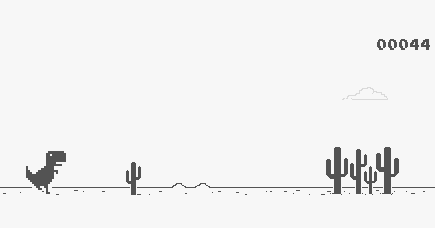 Dino Game is one that's been around for a while, and it's become a bit of a cult classic. The game was originally added to Google Chrome as an Easter egg. The game has become incredibly popular, with over 270 million people playing it every month.
In the game, you play as a little T-Rex who's trying to run through a desert landscape without getting hit by cacti or pterodactyls. It's a bit like an endless runner – the game just keeps going until you make a mistake and get hit by something. But there's something really satisfying about it – maybe it's the simplicity of the game or the fact that it's just a cute little T-Rex trying to survive.
It has many names like the Dinosaur Game, the T-Rex Game, Dino Dun, Chrome Dino, the No Internet Game, and the Google Dinosaur Game. And the best part is, you can play it for free on your computer, phone, or tablet.
30. Rocket Soccer Derby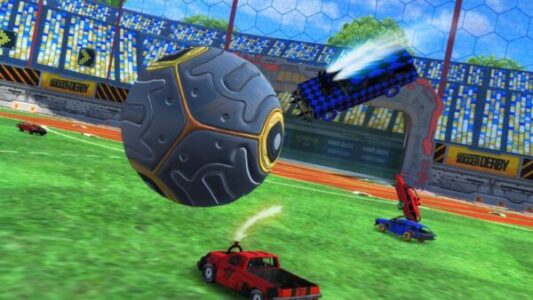 Right now, here is Rocket Soccer Derby, which is an epic combination of three popular genres, including soccer, car, and simulation games. Developed by No Pressure Studios, this game puts you behind the wheel as you drive around a football field and attempt to score goals against your opponents. The game offers two modes of play, a quick game mode, and the Rocket League mode, which is more challenging and requires advanced skills. With its unique blend of gameplay and stunning graphics, Rocket Soccer Derby is one of the most exciting desktop and mobile games available on Poki.
29. PartyToons
Among the most enjoyable poki games on our list is PartyToons, created by TinyDobbins, which is a four-player free online mini-game party where you can play with your friends or other people. Each mini-game has its own rules and styles to play. You can catch strawberries while dodging rocks, jump on conveyor belts filled with obstacles, pop balloons, open mystery boxes and more. You must act quickly or wisely to beat your opponents and get the most points. Use these points and trophies to unlock new characters and upgrade them. Therefore,  If you want to have fun with your friends, try PartyToons! Search PartyToons on Poki and starts the utmost enjoyment!
28. SchoolBreak.io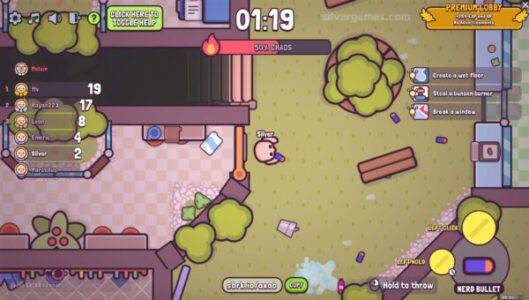 SchoolBreak.io is a free multiplayer online game where players can either play as students trying to cause havoc during school breaks or as teachers trying to catch them and send them to detention. The game was created by Tobspr and has rounds that last about 5 minutes with 4 to 12 players. Players can pull pranks as students and fill up the chaos meter, or catch students as teachers and prevent them from causing chaos. The game's graphics and sound effects create a fun and immersive experience for players. SchoolBreak.io is a great way to kill time and experience the thrill of being a troublemaker or a rule enforcer in a virtual school setting.
27. Eugene's Life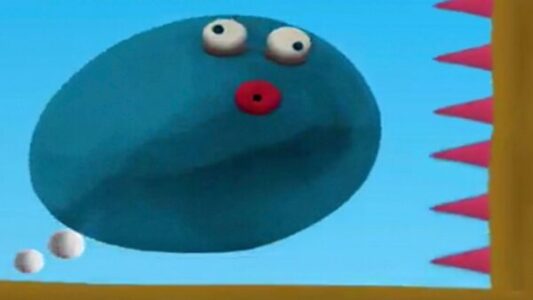 Another cool poki game to play is Eugene's Life. Developed by Gametornado, it takes you on an exciting journey through a vibrant plasticine world. As the protagonist, you play as a clay character who must save the world by navigating through dangerous obstacles, inflating yourself, jumping, squeezing, and bouncing your way to the final flag. The game offers a wide array of tools, machines, mechanisms, gearboxes, springs, and levers that challenge your mind and make for a fun and unique gameplay experience. With simple yet challenging puzzles to solve, Eugene's Life promises an epic elastic adventure that is sure to keep you entertained for hours. So, with no further delay, you have to dive into this colorful and imaginative world and see if you have what it takes to save the day!
26. Pop It Master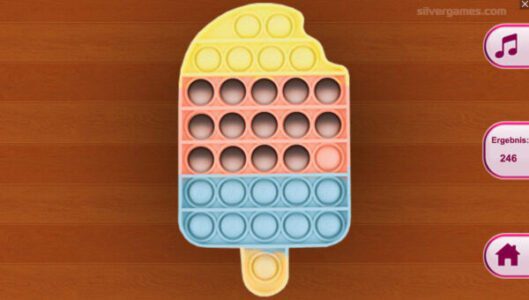 Pop It Master is available on Poki, and is really so enjoyable if you are into those kinds of calming online puzzle games. Created by Rad Brothers, i is based on the popular fidget toys called Pop Its. Your goal is to press all the popits to pop them and unlock a colorful toy. To achieve this, you need to be attentive and make sure no bubble is left un-popped. The game features 80 fidget toys, and if you manage to collect them all, you can unlock the Secret Mode. The game offers a realistic popping experience with soothing sounds that will leave you feeling relaxed. Now i think, that all you have to do is poping your way to satisfaction with Pop It Master!
25. Parkour Race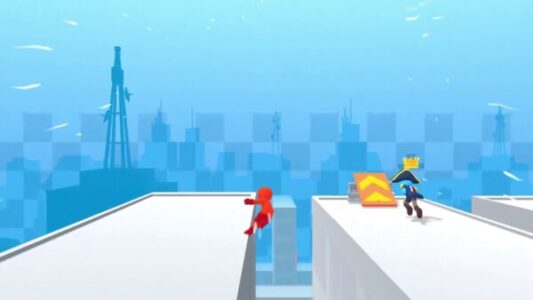 Parkour Race, developed by Madbox, is a 3D running game that is perfect for racing game fans. As someone who enjoys racing games, I found this game to be very entertaining and a great way to pass the time. Here, you will get to control a stickman and compete against others as you run, jump, and dash across rooftops. Gain momentum by running over the glowing speed bumpers and show off your style with impressive vaults and flips. The game offers daily challenges, power-ups, and glamorous accessories to help you create a unique stickman character. With Parkour Race, you can take your running game to the next level and experience a fun and exciting adventure.
24. Swingo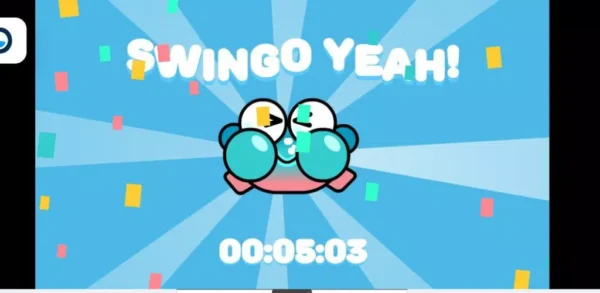 Swingo, created by Blumgi, Venturous, and Gesinimo, is a thrilling arcade game that seamlessly blends platform and action genres into a fun gaming experience. Playing this game on Poki is an absolute fun, as you take control of a cute, bouncy character that moves around using a grappling hook. You'll need to fire the hook and pull yourself in the direction you want to go, swinging and bouncing around until you reach the fruit at the end of each level. As you complete levels, you'll earn points that unlock new and exciting characters to play with, including a frog and other animals. With its vibrant and creative levels full of surprises, Swingo is sure to keep you entertained for hours on end.
23. Stick Merge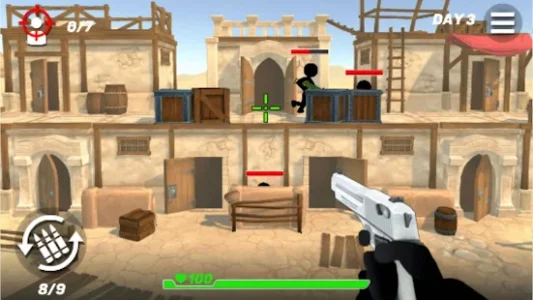 On Poki, you can play online Stick Merge, an exciting merging game that lets you create powerful weapons by combining different types of guns and using them to shoot at moving stick figures. The game takes inspiration from both stickman and shooting games, combining them into a unique and entertaining gaming experience. As you progress through the game, you will unlock new weapons that can be merged to create even more powerful ones. The gameplay is challenging, requiring you to aim and shoot with precision to take down the enemy stickmen. Featuring addictive gameplay and endless combinations of weapons to create, Stick Merge is a game that will keep you entertained for hours on end.
22. Who Is?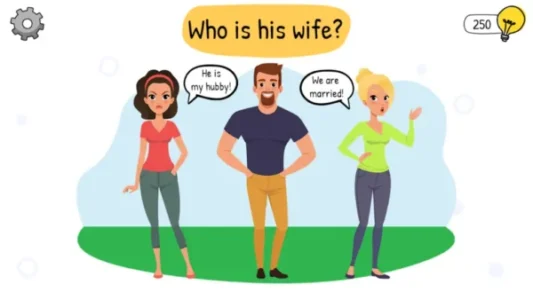 If you are a Poki puzzle games lover, then Who Is? is a must-try for you. Unico Studio created this game, which features over 100 challenging scenarios that require you to think creatively to solve them. The game constantly introduces new challenges, so you will never get bored. The game features choice-based scenarios, such as "Who is an imposter?" and "Who is lying?", as well as riddles that require you to find hidden objects. If you ever get stuck, you can use the help system or even skip levels. Play Who Is? with your friends and experience the thrill of solving puzzles together. Who knows, you might even discover a hidden talent for problem-solving!
21. Like a King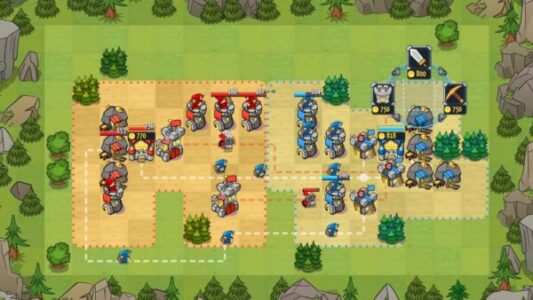 The game Like a King, developed by LAK Games, is a thrilling combination of tower defense and deck-building. Here,, you will play the role of a king who is tasked with defeating other kings using the units in your collection of cards. To succeed, you must tap on empty tiles to spawn units and draw lines to attack enemy units. Your success depends on your strategic thinking, revising your tactics, and destroying all enemy units before your own are destroyed. With a variety of units at your disposal, such as those that attack, mine gold or lay traps, completing quests and building a strong deck can help you become the one true king that reigns supreme.
20. Gold Digger FRVR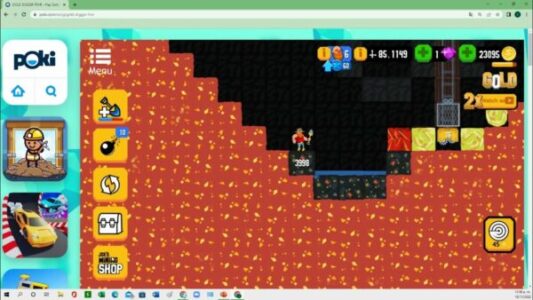 Welcome to Gold Digger FRVR by the creator FRVR Games, well-known for their Facebook games. This 2D adventure game is perfect for those who love to dig for treasure. As a miner, you have a shovel and are on a quest to discover the underground world. Dig through mud, earth, and rock to collect money, which can be used to improve your skills and buy better tools. It's an exciting adventure where you can make progress with every step you take. To play, simply walk around with the miner and collect as much gold as you can. It's easy to get started, but the game becomes more challenging as you progress.
19. Yohoho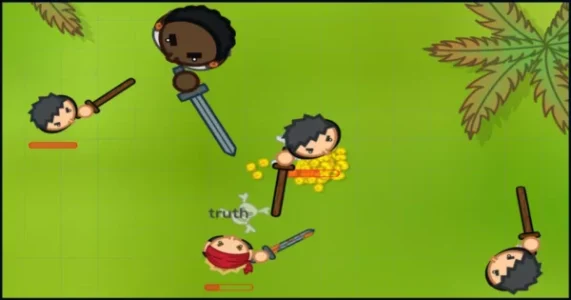 Here is YoHoHo.io, a classic io-style game that's easy to pick up and play. Created by Exodragon,  this is a pirate-themed poki game that you will really enjoy. So, in the game, you will be stranded on an island after a shipwreck. You'll be facing off against other pirates who are also stranded on the same island. The goal is to be the last pirate standing by defeating all the other pirates and collecting their treasure. As you defeat other pirates, you'll grow bigger and stronger, giving you an advantage in future battles. 
18. Tiny Fishing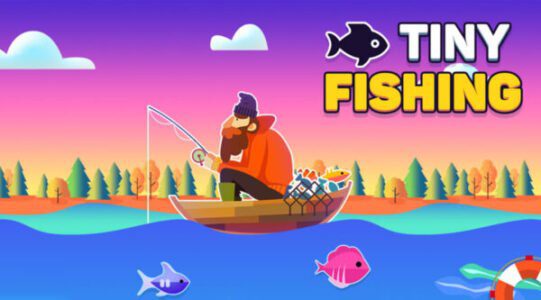 Get ready to reel in some fish in Tiny Fishing, a fun and addictive fishing game developed by BuyHTML5. Whether you're at home or on the go, you can enjoy this game on both mobile and desktop devices. The objective is to catch fish and sell them for money to upgrade your fishing pole.
To cast your rod, simply hit the cast button and time it right to go as deep as possible. As you reel in your line, drag your mouse or finger to pick up fish. The more fish you catch, the more money you'll earn. With that cash, you can upgrade your pole to increase the amount of fish you can hold and the distance your line can go. But that's not all! You might even discover hidden treasures as you fish. So, get your fishing gear ready, and let's catch some fish! 
17. Raft Wars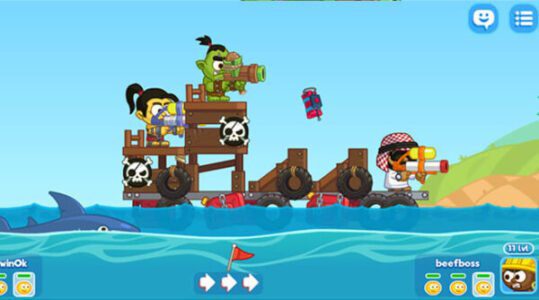 Raft Wars is an exciting shooting poki game by Martijn Kunst. You and your brother Simon must defend your treasure from a variety of enemies. Initially, all you have are tennis balls and a raft, so you must focus on your aim and power to defeat Vikings, pirates, gangs, and other foes. Knock your opponent off their raft or wear down their health until they fall in the water. By making strategic shots, you can earn coins to unlock grenades, rockets, and raft upgrades. Raft Wars was originally built in Flash, but you can now enjoy it on Poki, and your desktop or mobile device in HTML5.
16. House of Hazards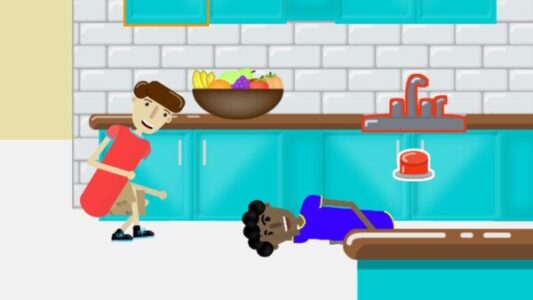 Be ready for a dangerously good time with House of Hazards by Neweichgames! This funny skill game challenges you to complete various tasks inside a flat while your opponents try to set up traps to defeat you. Watch your steps in real-time and avoid obstacles like falling lamps and swinging cabinets to win the round. You can also activate your own traps at the right time to keep your opponents from completing their tasks. Don't forget to pay attention to the wheel of fortune at the end of each round to learn the rules for the next one. Beware, House of Hazards is so addictive that it should come with a warning! Play now on Poki for hours of fun.
15. EvoWorld io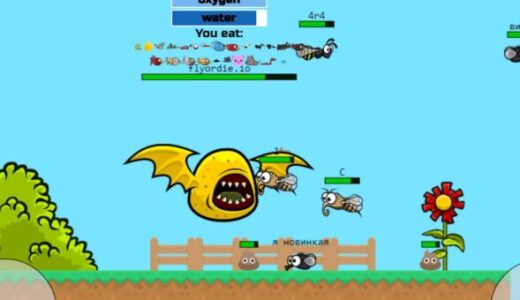 EvoWorld io, previously known as FlyOrDie io, is a thrilling multiplayer survival game developed by Pixel Voices. Your journey begins as a small fly, but with time, you can grow into a stronger and more powerful creature by searching for food. However, watch out for your enemies as they will be looking to make you their next meal. Each evolution comes with unique predators you need to avoid. Additionally, don't forget to use your special abilities when in trouble, they can make a big difference in the game. It's one of the top poki games on the list and is sure to keep you entertained for hours.
14. Moto X3M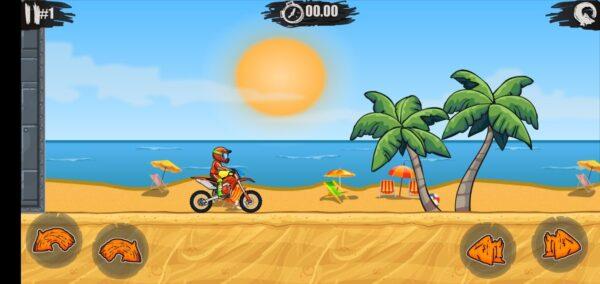 With challenging levels and exciting gameplay, Moto X3M is one of the best Poki games for adrenaline junkies. In this game you will experience the thrill of the race with Moto X3M, a captivating bike racing game that will keep you hooked for hours on end. In Moto X3M, your ultimate goal is to navigate your motorbike through a series of levels that are chock-full of massive and moving obstacles, all while trying to shave precious seconds off your time. But beware – one wrong move could spell disaster, and you'll have to start all over again!
Originally released as a web flash game in 2016, Moto X3M was developed by Madpuffers and has since become a fan favorite. The game was later ported to HTML5, and now players can enjoy Moto X3M on their web browser or Android and iOS devices. The Moto X3M series has grown in popularity over the years and includes Moto X3M Winter, Moto X3M 5 Pool Party, and the newest addition to the series, Moto X3M Spooky Land. Each installment boasts unique features and challenges that are sure to keep you entertained.
13. Slime Rider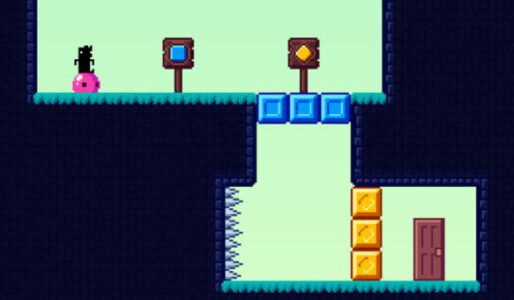 If you're looking for a casual yet challenging game to play, Slime Rider is the perfect choice for you. Developed by Light Wolf Studios, this puzzle-platformer game puts you in control of a cute little slime whose movements you can't directly control. Instead, you'll need to toggle buttons to redirect their path through increasingly difficult stages. With 15 levels to conquer, Slime Rider offers hours of fun and entertainment for players of all ages.
To play Slime Rider, you'll need to think strategically and use your problem-solving skills to navigate through each level. Your slime will automatically move forward, but you'll need to toggle buttons to change their direction and avoid obstacles. With each level, the challenges become more complex, and you'll need to use all of your skills to overcome them.
12. Stickman Hook
Stickman Hook is created by Madbox, a renowned game development company based in France. This is a fun and addictive physics-based game that lets you swing and jump like Spider-Man. In this game, you play as a stick figure and swing through levels filled with obstacles and hazards, such as spikes, saws, and fire. You need to time your swings and jumps to avoid obstacles and reach the finish line, and you can collect stars and unlock new levels and characters as you progress. With its smooth and satisfying gameplay, Stickman Hook is one of the best Poki games for acrobatics enthusiasts.
11. Basketball Stars
Created by Madpuffers, Basketball Stars is an exciting and competitive sports game that lets you play basketball one-on-one with other players online, including Lebron James, Stephen Curry, Derrick Williams, and more. In this game, you need to dribble, shoot, and block your opponent to score points and win the game. You can customize your character and the ball, and use special moves and power-ups to gain advantages. With its realistic and dynamic physics, Basketball Stars is one of the best Poki games for basketball fans.
10. Subway Surfers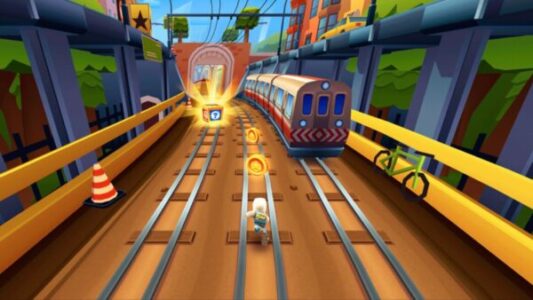 Subway Surfers is undoubtedly one of the most popular and highly downloaded android games to date. The fast-paced, adrenaline-fueled auto-runner game has captivated players of all ages, thanks to its addictive gameplay and captivating storyline. The game revolves around a rebellious graffiti artist who runs through the train tracks while being pursued by a grumpy inspector and his faithful dog. As a player, you must jump, slide, and dodge obstacles and trains while collecting coins and power-ups. The more coins you collect, the more upgrades and new characters you can unlock. The game's stunning and colorful graphics, coupled with its catchy music, create an immersive gaming experience that's perfect for casual play. 
9. Monkey Mart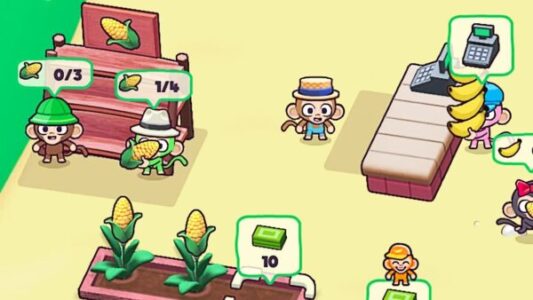 Monkey Mart by TinyDobbins, is a cute and fun simulation game that lets you run and manage your own monkey marketplace. So, starts buying, selling, and trading different items and goods, such as fruits, toys, and clothes, to attract customers and earn profits. Also, you can decorate your store, hire employees, expand your business to different locations, and compete with other players to become the top monkey merchant. With its adorable graphics, playful atmosphere, and strategic gameplay, Monkey Mart is one of the best Poki games for business tycoon fans.
8. Drive Mad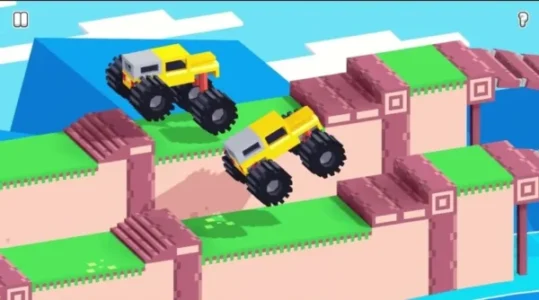 Created by Martin Magni, Drive Mad is a thrilling and challenging car game that puts a unique twist on the traditional racing genre. The mission here is that you need to complete levels by driving your car through different obstacles and challenges, such as ramps, loops, and gaps while avoiding crashes and pitfalls. You can collect coins and power-ups, and unlock new cars and levels as you progress through the game. With its intuitive controls, responsive physics, and diverse environments, Drive Mad is one of the best Poki games for racing enthusiasts.
7. Combat Reloaded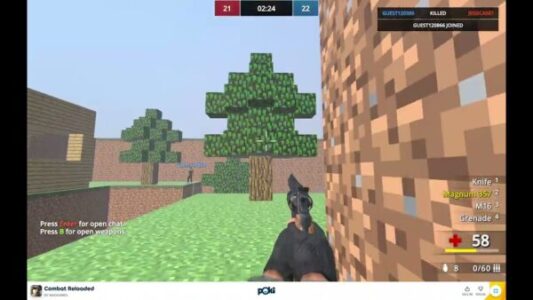 Combat Reloaded is an online playing action-packed first-person shooter game that lets you battle against other players online. Prepare yourself to choose from different modes, such as deathmatch, capture the flag, and gun game, and use a variety of weapons and equipment to defeat your enemies. You need to be strategic and skillful, and use teamwork and communication to win. Published by Genius Tech-Word Consultancy, and with its realistic and high-quality graphics, responsive controls, and intense gameplay, Combat Reloaded is one of the best Poki games for shooter fans.
6. Blumgi Ball
Blumgi Ball is a simple and addictive one-button arcade basketball poki game that lets you shoot hoops and score points. While playing, you control a cute little character and need to time your jumps and shots to aim for the hoop and avoid obstacles, such as fans and walls. You can collect coins and power-ups, and unlock new characters and items as you progress through the game. With its charming graphics, catchy music, and easy-to-learn gameplay, Blumgi Ball is created by Blumbgi and is really a good choice for fans of quick and fun play.
5. Tribals io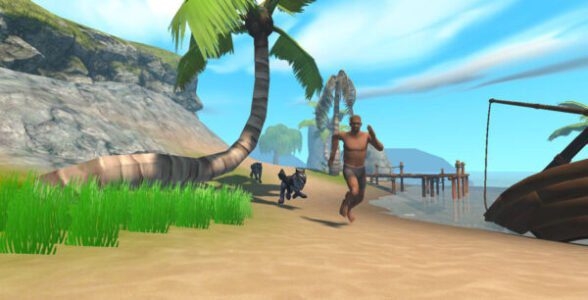 Well, one of my favorite titles is Tribals, a challenging and immersive survival game that lets you fight for survival in a hostile wilderness filled with dangers and threats. Here, all you need to do is gather resources, build shelter, and defend yourself against wild animals and other players who may try to attack you. You can form alliances and join teams, and compete for dominance and resources. Therefore, featuring such a vast and dynamic world, complex mechanics, and strategic gameplay, Tribals io is one of the top  Poki games for survival fans that you shouldn't miss.
4. Make it Meme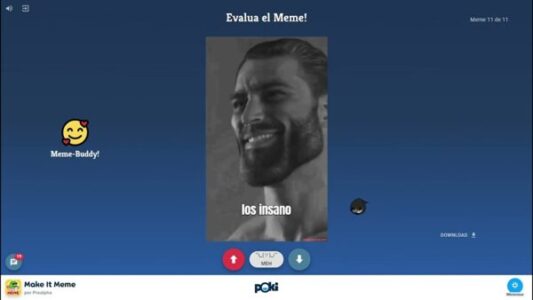 Continuing our list of the best online poki games to play with Make it Meme, a hilarious and creative multiplayer game created by Prealpha that lets you unleash your inner comedian and create the funniest memes with your friends. So, if you are a meme lover or a social media enthusiast, this is for you. Here, you will be given a random picture and need to come up with the funniest caption or phrase that matches the theme or context. You can vote and compete against other players to see whose meme is the best, and collect coins and points to unlock new pictures and challenges.
3. Retro Bowl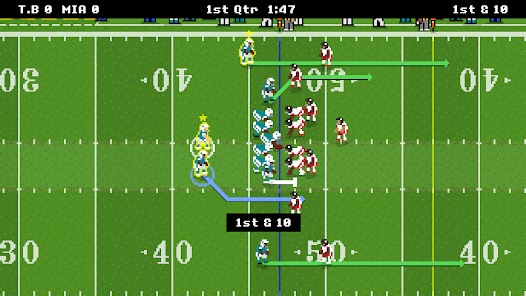 This is a game developed by New Star Games Ltd that can be played on both PC and mobile devices. If you are a sports fan or a strategy lover, this game is perfect for you. It is a football management game where you get to lead your favorite NFL team to glory. You will have to recruit players, train them, and come up with strategies to compete against other teams in different leagues and tournaments. One of the best features of this game is that you can customize your team's logo, uniforms, and stadium. You can also track your progress and stats on a virtual TV screen. The retro graphics, catchy music, and engaging gameplay of Retro Bowl make it an addictive and nostalgic experience for all players.
2. Narrow One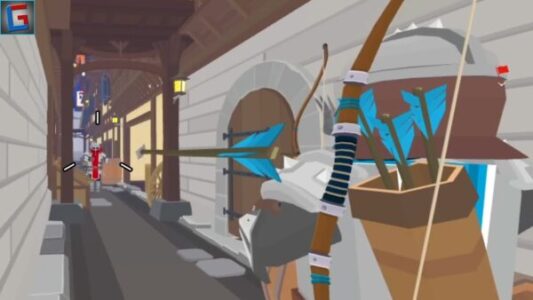 Next up, we have Narrow One, a really good challenging, and precise bow and arrow first-person shooter game that lets you test your aiming and shooting skills. In Narrow one, you need to shoot targets and enemies in a narrow corridor while avoiding traps and obstacles. You need to be quick and accurate, and use different arrows and techniques to complete the levels and progress through the game. What i like about this game is the minimalist graphics, realistic physics, and intense gameplay, which make it really one of the most recommended Poki games for archery fans and precision seekers.
1. Temple Run 2
Well, who doesn't know Temple Run 2,  a classic and iconic auto-runner game that has stood the test of time and remains a popular choice among mobile gamers. Bu starting to play, you will be acting as an adventurer running through a jungle temple while being chased by demonic monkeys. You need to jump, slide, turn, and collect coins and power-ups while avoiding obstacles and hazards. Imangi Studios is the creator of the highly popular mobile game Temple Run 2, which has surpassed a billion downloads worldwide. This game is the second installment of the Temple Run series and has taken the mobile gaming industry by storm, and has revolutionized the way mobile games are played.