What are the best android sports games for 2019 ?
We've put together for you the very best android sports games so far, so pick up your Android phone or tablet and grab these fantastic board games.

Get your game on with this list, and let's take a look at the best android sports games available for now!
---
1. Badminton League
The controls are easy to learn with three different shot types to choose from. Which one you choose is a matter of timing, positioning, and can force your opponent to the backcourt and get them to set you up for a big smash for the point.
It's a quick and competitive game that features tournament play and also allows you to play locally against a friend when you're connected to the same Wi-Fi.
---
2. PES 2019 Pro Evolution Soccer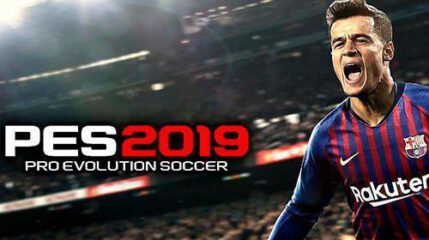 Experience the award winning gameplay and match excitement from console on mobile!
PES 2019's latest console match engine has been ported seamlessly to mobile, meaning that the power of football is finally something you can hold in the palm of your hand.
Konami's PES franchise is one of the top tier virtual soccer franchises right up there with EA's FIFA. But when it comes to mobile gaming, PES 2019 is the superior product delivering gameplay more similar to what you'd experience on a proper video game console.

---
3. Football Heroes Pro 2017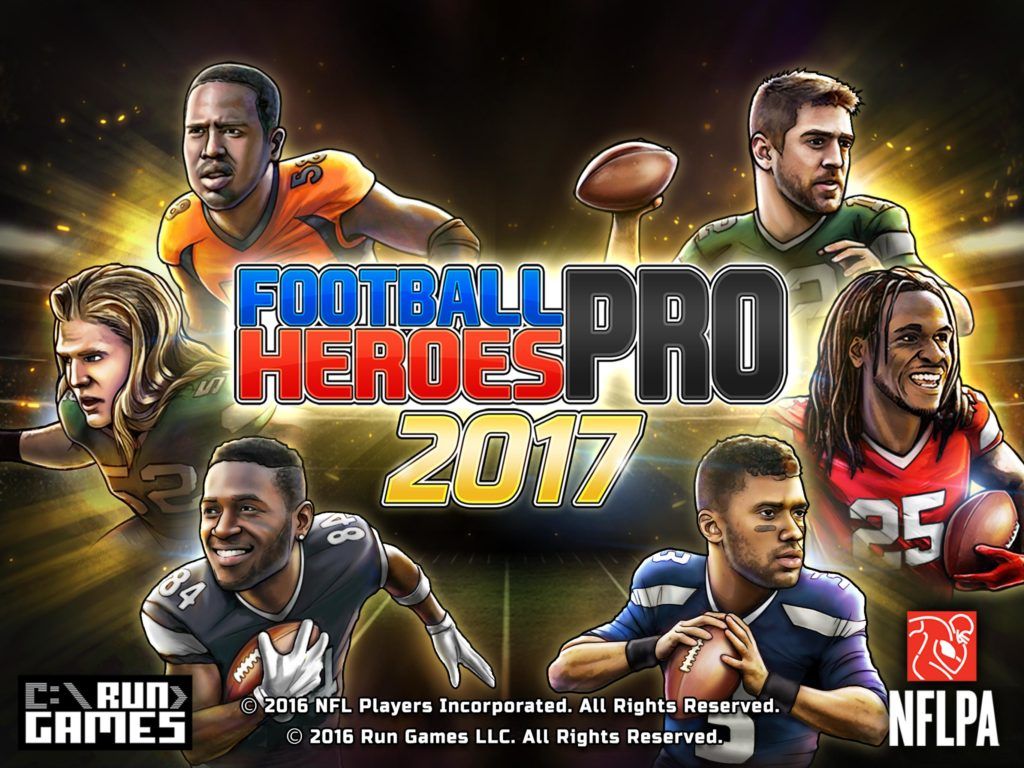 NFL Players Association and Run Games bring you the hardest-hitting game in the universe – Football Heroes PRO 2017. Take control of all the action on the gridiron and fight your way to the end zone using skill, strategy and special moves to smash the competition, level up and bring home the win. Draft your favorite NFL Players and build the ultimate football team. 
---
4. NBA Live Mobile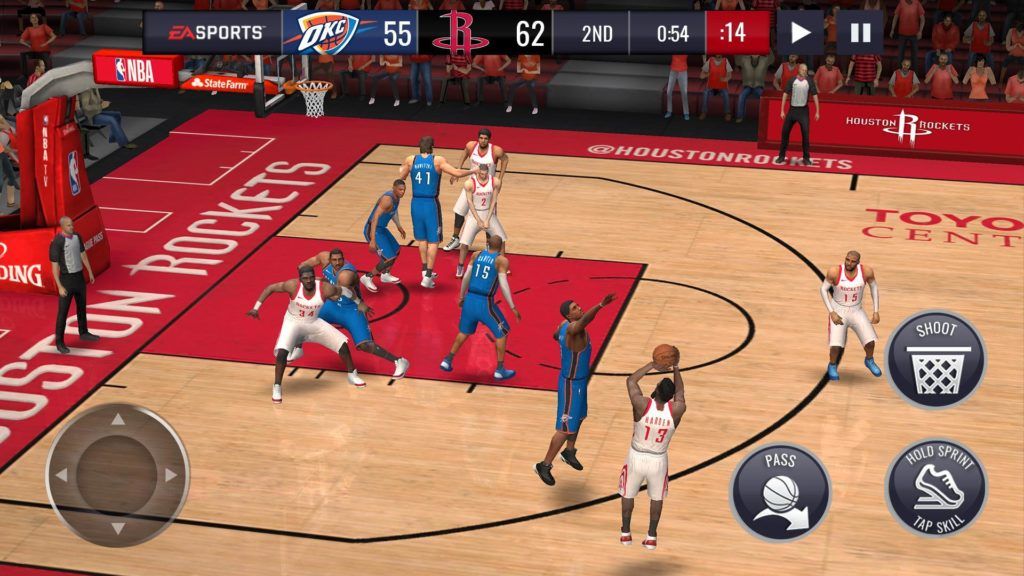 Choose your path to greatness in an all-new season of EA SPORTS NBA LIVE Mobile. Build your team, dominate opponents, mix and match current stars and classic legends, and connect with weekly content. Capture the spotlight and create your legacy your way in the world's most downloaded basketball game.

---
5. NBA Jam
This remake of the 90s classic features all the fast-paced two-on-two action you remember from back in the day, with upgraded graphics including hilarious big head animations for every player in the game. Touch controls are simple and responsive, making it super easy to set up an epic alley-oop, or sink three shots in a row and hear Tim Kitzrow — the original NBA JAM commentator — yell his infamous line, "HE'S ON FIRE!"

---
Read about: 10 Best Simulation Games For Android