What are the best android board games for 2019
Board games have been around for a long time, and it doesn't take a lot of digging in the Google Play Store to see it reflected on Android as well. 
We've put together the very best android board games, so pick up your Android phone or tablet and grab these fantastic board games.
---
1. RISK: Global Domination
Risk is a classic board game that's fun to play but a pain to set up and typically takes hours to complete.
Take the battle online with Global Domination mode. Defend your territories, draft troops, and launch attacks for the ultimate conquest against friends, family, and foes. Try the game for free or unlock premium for unlimited mobile play!

---
2. Cribbage With Grandpas
Cribbage is a pre-existing card game that was created in the 1600's known for it's unique wooden board and scoring system. It can be enjoyed by players of all ages and types.
It is just a really charming indie game that's great for seasoned cribbage players along with people who are just learning the game. On top of just having a really clean and colorful design

---
3. Pandemic: The Board Game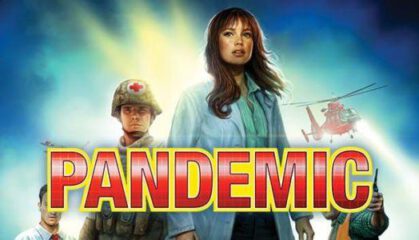 As skilled members of a disease-fighting team, you must keep four deadly diseases at bay while discovering their cures. Travel the world, treat infections, and find cures. 
You must work as a team to succeed. The clock is ticking as outbreaks and epidemics fuel the spreading plagues. Can you find all four cures in time? The fate of humanity is in your hands!
---
4. Ticket to Ride
Discover Ticket To Ride, the digital adaptation of the famous Ticket To Ride board game.

Ticket to Ride gets players to build sprawling rail empires by gathering colored cars to connect cities. Every turn, a player gets to either pick two cars, claim a line by spending cars, or take on a new ticket, which challenges players to connect two cities before the first player runs out of cars. The farther these two cities are, the more victory points they're worth, plus the player with the longest line gets an additional victory point bonus.

---
5. Settlers of Catan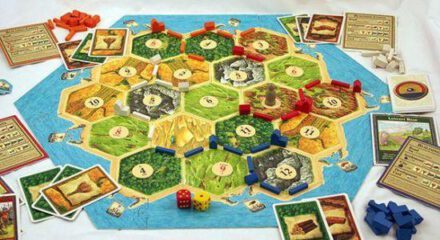 Players harvest resources and connect their villages by roads, accumulating victory points along the way. Prove your strategy skills by challenging other Catan fans online via cross-platform multiplayer, or take on the AI with various computer opponents, each with their own individual characteristics.
Become Harbormaster, discover new islands, invest new trade goods and defeat the barbarians, vanquish dragons or build a canal with the additional expansions.
---
Read about: The 20 Best Action Video Games for Android