Are You looking for the Best Android Games of 2021 to Play?
Well, Through this gaming article, we will try to show you a list of the 18 best android games for this New Year 2021 to play on solo or with friends!
the rating of these games came by analyzing fans reviews, games graphics, and the number of installs of these magnificent android games.
Hence, We leave you with the rating. and do not forget to share the article with your friends.
Here we Go!!
---
18. FIFA Mobile 2021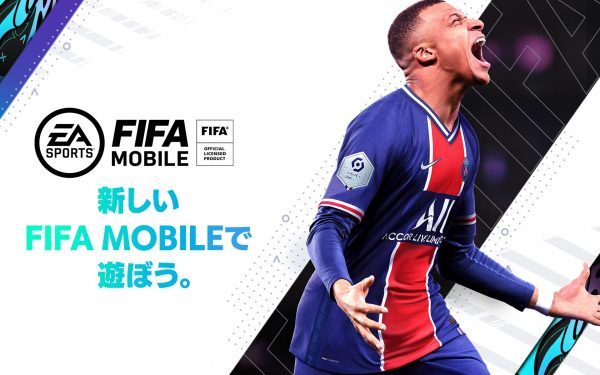 The football game developed by Nexon Co Ltd, the game was released a few days ago on the Android Google Play Store with a trial version and got 50 thousand downloads, and it is available in a few countries!!
The game is great, we recommend you to download it as it is free.
Through the FIFA 2021 game, you can create your team consisting of 11 players of your choice, for the game many events that are distinguished from the PES 2021 game in addition to the graphics, the game came with very high graphics almost similar to the FIFA 2016 game, not to mention that the game obtained many licenses, the most important of which is the Champions League. The game is great, although it was released 15 days ago, but it is considered among the best football games at the present time.
---
17. Stumble Guys
Stumble Guys is similar to the game Fall Guys, it was developed by Kitka Games and came within the category of action games, the idea of ​​which is simply that you enter with 32 people in the same match, competing with each other to win first place on a variety of mini-games between racing, cooperation or survival Life in order to reach the final stage in which to crown the winner.
Wonderful cartoon-style game graphics, giving you a refreshing experience, different challenging levels are waiting for you to try and challenge more, and the different props and equipment of the game, enables you to win coins to collect more content.
The game is massively multiplayer with up to 32 players online intending to struggle through the levels round-by-round of escalating chaos, until one victor remains.
You can also change characters and also charge money in the game to buy game skins, and the option to chat your friends is also available.
But there are bad things in the game such as the large number of ads, but its advantages compared to the size of 45 MB, the game looks very good.
---
16. League of Legends: Wild Rift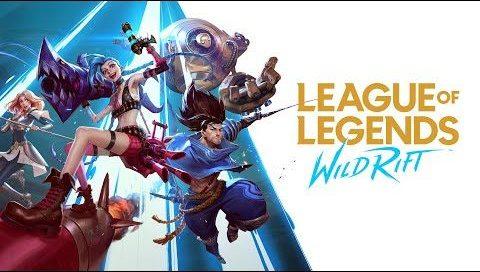 The official game developed by Riot Games inc, the game has not yet been released on the Google Play Store and is only available on Chinese stores as TapTap, frankly this is among the best upcoming android games of 2021.
In a short time, it got a record number of downloads on the TapTap store, reaching one million and a half downloads, occupying the position The first in the trend and it won the admiration of many of its holders, although it is an experimental Beta game, with a rating of 8.9 out of 10. A great game, we recommend you to try it.
League of Legends: Wild Rift came with great and unique features, the most important of which are: Control, where the game came with easy and smooth control, in addition to competing with friends. Whether you are double, triple or five full stacks, you can wait with your squad and climb the ladder Nexus one enemy in Every time not to mention free prizes in the game as all heroes can be won for free in Wild Rift, and there is no payment for playtime or power.
---
15. FarLight 84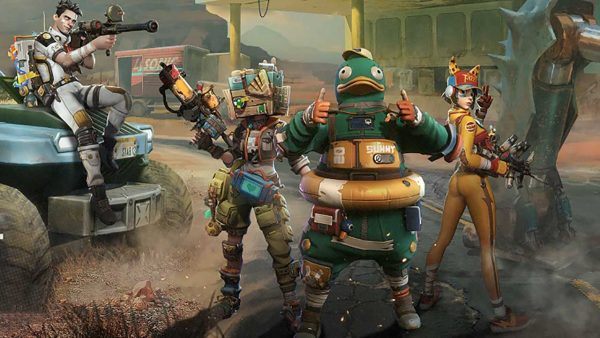 Farlight 84 is a new battle royal game that you should really play. Set in a post-apocalyptic world, where there will be many unusual things that you will definitely fall in love with.
You have so many badass characters along with various types of weapons to help achive your missions. So you will spend a lot of time searching for good gameplay to win matches.
When you start playing Farlight 84, you will get amazed by a beautiful  and authentic world. It can be said that the graphics of this game are a top-notch. It seems that it will give you a feeling like you are in this world and participating in a battle with other characters.
Surely you will not be able to deny the joy that this android game of 2021 has to offer!
---
14. Fearless and United-Guards
From the studio nCore comes Fearless and United Guards, one of the best online multiplayer action android games of 2021 so far!
Initially released on January 2021 The game has recorded the highest number of pre-registers in less than one day on Google Play Store of India.
according to the official description of the game , it is about an elite fighting soldiers protects the nation's pride and sovereignty. It's a intimidating mission, for the most courageous: The Fearless and United Guards.
So, be a part of a special unit of brave soldiers on patrol in dangerous border territory. Do your best to face India's enemies as you fend off evil invaders on Indian soil. You must survive against the unforgiving terrain and the implacable enemy. Play as a hero soldier and experience the bravery, brotherhood, and sacrifice of the men guarding the country's soils.
---
13. Doctor Who: The Lonely Assassins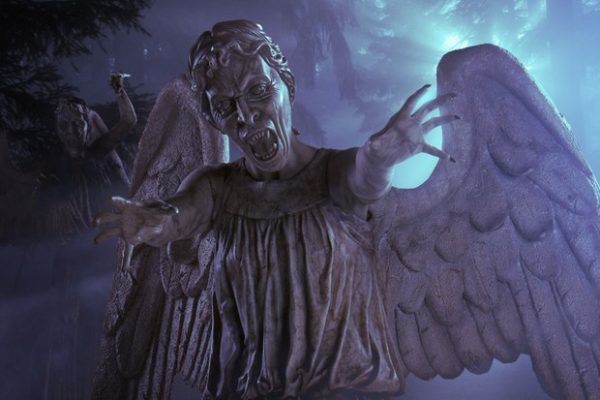 Well, this one of the most waited android games slated to be releases on 19/March 2021.
The game story is Built on the terrifying legacy of the Weeping Angels, first encountered in the iconic story "Blink", Doctor Who: The Lonely Assassins is a thrilling found-phone mystery developed by the award-winning creators of Sara Is Missing and SIMULACRA.
Amidst a sinister series of events at a seemingly abandoned house in London, someone goes missing, and you find their phone. When it begins to self-destruct, ex-UNIT scientist Petronella Osgood enlists your help to uncover hidden clues and solve cryptic puzzles. Will you unravel the truth behind the chilling disappearance before it's too late? But remember: don't turn your back, don't look away and DON'T BLINK.
---
12. Tomb Raider Reloaded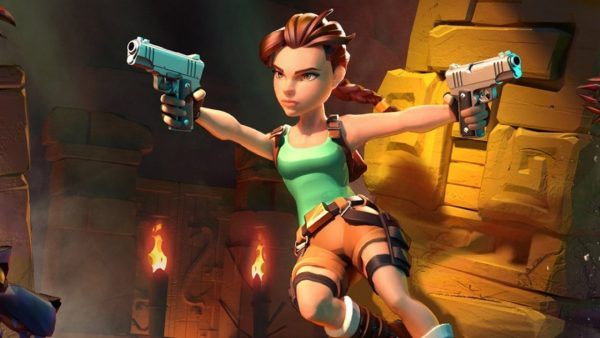 Square Enix is coming back once again with a really great action arcade 2021 game for iOS and Android devices.
Tomb Raider Reloaded starring Lara Croft, who will blasts onto a mobile in an arcade adventure like no other.
Pick up Lara's famous twin pistols and blast through tomb after tomb inspired by the original Tomb Raider games.
As enemies big and small swarm towards you, clear them all to survive each level and stack up abilities to increase your fighting skills. From underground tombs and caves to familiar waterfalls, traverse and backflip through epic environments in unique adventurous experiences.
Use your smarts to carefully dodge hazards and traps in each room, solving puzzles to gain access to menacing bosses (is that a T-Rex I hear…?).
---
11. Nier Reincarnation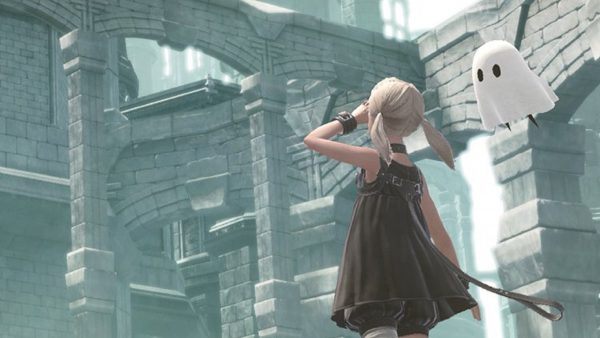 Just after days of its initial release on February 2021, Nier Reincarnation has become one of the top-grossing japanese mobile games in a short time.
This 2021 title is a role-playing adventure game developed by Applibot for Android and iOS, and it takes place in the universe of Nier and its sequel Nier: Automata, which are in turn spin-offs and sequels to the Drakengard series.
The plot of the game is set in a future world, while the setting takes place within cages, a series of towers and dungeons. Where a girl awakens on a stone floor with no voice and no memories. Only to be greeted by a strange being calling itself Mama.
---
10. Genshin Impact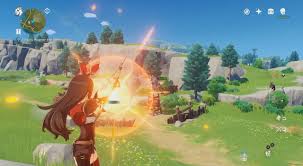 It is a game provided by the big company miHoYo Limited, this 2021 game is for fans of anime games and it is an open world RPG android game. Genshin Impact specifications are very popular with gaming enthusiasts all over the world. Its story revolves around the arrival of you and your friends to an unknown world completely disarmed, and you lie in a deep slumber and then you wake up to a world you do not know anything about, and all you have to do is fully prepare to explore this world.
This game is characterized by high graphics related to its large size, its large map, in addition to its fun tasks and its multilingualism, where the large map makes you discover places similar to reality.
The game enables you to play with several characters, where their classification can increase when completing many tasks, including helping the townspeople in passing some difficulties or fighting monsters and demons, and although the game comes in a very high size of 6 GB, the size is not considered a bother compared to the features provided by the game .
The game can be used online, as it supports playing with others, and supports many wonderful, such as various characters, the fact that the game comes with several characters that you can control all of them and in addition to that, the smooth pattern in the game is the most distinctive thing about it.
---
9. Dream League 2021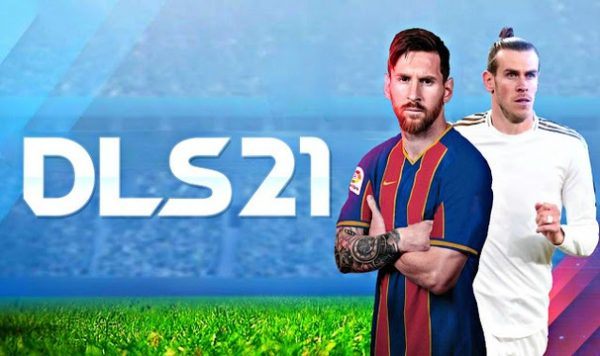 The wonderful football game for Android, the game developed by First Touch Games has not yet been released on the Google Play Store. The game works without the Internet and balloons can be played by you and your friend through the Internet or by yourself offline. Frankly, one of the best classic soccer games for Android, we recommend that you download it in 2021 and play it for free.
One of the most important features of Dream League 2021 is the Offline feature. You can play the game offline without the Internet in addition to the real faces of the players. The game has almost all aspects of the players that are all realistic, in addition to the wonderful graphics and similar to reality, not to mention the control. DLS 2021 came with very easy control and Smooth. A game, to say the least, is a legend. We also recommend that you download it as it is available for free on our Game Awards.
---
8. Riptide GP: Renegade
Next up we have Riptide GP: Renegade, one of the best racing games of 2021 on the Android Play Store. Everything about it is top notch, AAA mobile experience. It works smooth and runs perfectly on today's various smartphones.
The Graphics are outstanding, so be ready to get excited and experience a future adventure of illicit hydrojet racing, where armored riders kick out death-defying stunts over massive waterfalls, dodge cops, and boost across surging waves. Unlock new vehicles, characters, and customization features as you take down bosses and build your crew in Career mode.
---
7. Among us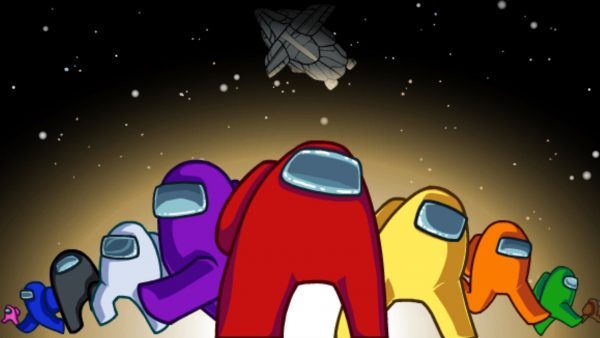 It is a classic game that no one expected would get such great popularity, the game was released in 2018 by Innersloth LLC, it had a terrible download number on the Google Play Store. But as of 2021 it reached 100 million downloads, ranking first in the category of free android games, a wonderful game we recommend you to download it.
Among us is a very cool game in which a lot of plans, thinking, intelligence and fighting, also this game in which the player joins the crew of a spaceship, as they travel through space and then the player discovers that he is a murderous infiltrator who has infiltrated on board the ship, intent on destroying the entire crew. . This game takes place on the spaceship, which is made up of different units. When you start the game, you will get the role of one of the crew members, and the roles of other players will not be revealed. If you play in the game an outsider role, your goal is to destroy all crew members by infiltrating the ship and pressing the kill button, but if you are part of the crew you will have to avoid The fraudster will try to find out who he is before it is too late. As we said before, a great game worth downloading.
---
6. PES 2021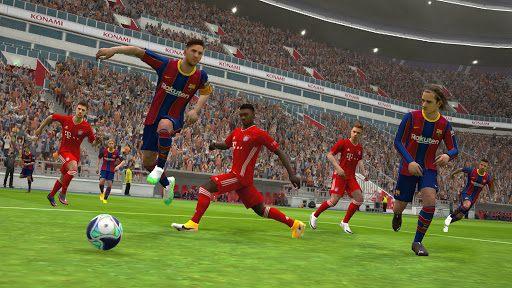 One of the Best legendary soccer games of all time is now available on Android, this popular game developed by Konami in the first was not available on the Google Play store for all countries, but in this year 2021 it was released on the store and got a huge number of 50 million downloads. Frankly, we consider it among the best football games For Android, we recommend that you download it.
Among the advantages of the game is that it is free and is available on the Android and iOS systems, as it provides the player with several features, including playing with your friend, playing league matches and event matches, in addition to improving control and graphics, as the game became smooth with the increase in the clarity of colors and faces of the players.
In addition, PES supports commenting in various languages ​​(English, Spanish, Italian …), which are not available in many soccer games on mobile.
Also, the PES game does not require that your device or phone be on high performance in order to operate and this feature is due to the famous Japanese company Konami, and it has been improved in graphics and audio that was a problem in PES 2020.
---
5. Call Of Duty Mobile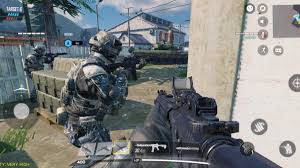 The game provided by Activation Publishing inc was launched on Android Google Play Store in 2021 and won the same year the Best Mobile Games award. The game is very popular all over the world. In a short time after its release, it had a record number of downloads. A great game that we recommend you try, as it is free on the Google Play Store.
Fairness: Many users find problems in many games, the fact that the opponents they face, they use illegal methods in fighting, which anger players, and makes them resent these actions, but the game call of duty mobile for Android, works on justice and fairness, and fight All illegal methods.
Diversity of gameplay: The Call of Duty 2021 game allows its users a better experience through the multitude of play modes, single play and group play, as well as the variety of gameplay mechanisms, weapons, and items important for survival.
Selection of opponents: The game of call of duty mobile enables its users to define their opponents, by choosing a dedicated room, and identifying the players that the warrior wants to play with, whether friends or relatives, and to experience a new and enjoyable experience.
---
4. PUBG Mobile
This legendary game is developed by Tencent Games, the first version of the game was released on Google in 2018, the game is also very popular in the whole world, as it has many versions (Chinese, Korean, Taiwanese, Arabic…) all of them are great versions and have their own advantages, but The international version remains the best. The game won the admiration of many of its downloaders, as it received a 4.1-star rating from 30 million evaluators. Frankly, it is a great game that we recommend you download.
One of the most important features of the game is that it is a free game that anyone can download. It contains wonderful and excellent graphics in addition to realistic visual effects with high-quality sound effects. The game contains weapons, equipment and realism as well as the entire types of vehicles that enable you to drive during the battle to race your enemies To specific areas on the map, vehicles can also be used to kill enemies, and inside the game there are voice chats that enable you to communicate with your friends that help you win and kill all enemies.
---
3. Garena Free Fire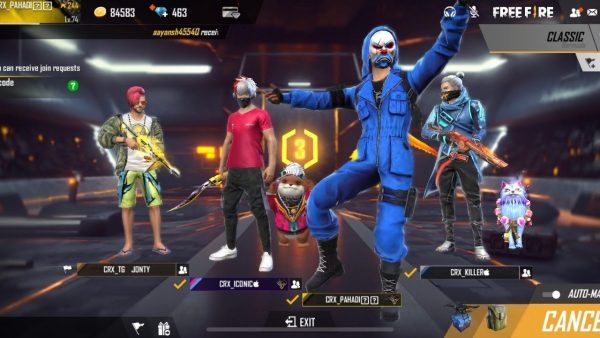 Free Fire game, as one of the most popular games on the Android Google Play Store as of 2021. Developed by Garena, the company that also developed the game Free Fire Max, hacked, the game won the admiration of many of its downloaders and is considered among the most downloaded games on the Google Play Store, where it got More than 500 million downloads explicitly for a great game, which we recommend you to download.
Free Fire is a game developed by Garena company and it is a Battle Royale game, you can play it alone or with your three friends. One of the most important features of the game is the control, as it came with easy and smooth control in addition to the maps, as the game has three maps (Brasilia, Bermuda, Kalahari) Do not forget the wonderful, renewed mods. A wonderful game, to say the least, is very popular in the world, we also recommend that you download it, you will not regret it.
---
2. Minecraft
In my opinion this the Best game ever, be it in 2021 or of all time, it still an android game that will keeps hooked.
Minecraft is where you will enjoy meeting players, add them, be friend with them, interact and work together to explore infinite worlds and build everything from the simplest of homes to the grandest of castles.
Play in creative mode with unlimited resources or mine deep into the world in survival mode, crafting weapons and armor to fend off dangerous mobs. Create, explore and survive alone or with friends on mobile devices or Windows 10.
---
1. Pokemon Go
Well, Pokemon Go is not a newly released android game, as it was initially published in 2016.
But up to 2021 it still one of the most downloaded games on android and iOS devices. Because, it is a phenomenon video game that allows the players to interact with their Pokémon like never before.
It has a download rank that surpass 1Million installs and is crowned as "Number 1 among Mobile Games".
So,  just download Pokémon Go and start the adventure of exploring the world around you while searching for Venusaur, Charizard, Blastoise, Pikachu, and many other Pokémon out there!
Hence, just make sure when you came across a Pokémon, Take aim and throw a Pokémon Ball… so all you have to do is pay attention, or it might get away!
Therefore, What i like about this game its not a shut-in one but, a real life adventure. So with Pokémon Go, It's time to get moving!