Top 38 Games for 2020 to Play!
We saw a large number of games in 2019, but in reality, the year 2019 was not the best for the good releases in the gaming world, we just got trailers that shows suspense and good games coming for 2020.
Well, Still, There are a lot of other announcements and plans issued and ongoing this year, that will bring us the best games of 2020 with many updates on the gaming world in general, and also the new platforms coming from Xbox and PlayStation.
That is why we have decided to provide you with the best games of the year 2020 that you can add to your list, so you can play blindly, cuz its guaranteed that you will gets overloaded with the utmost excitements.
Now lets mention the 2020 games that were issued and the other upcoming which their release date is almost on your step doors.
Here We Go!
---
38. Monster Hunter World: Iceborne DLC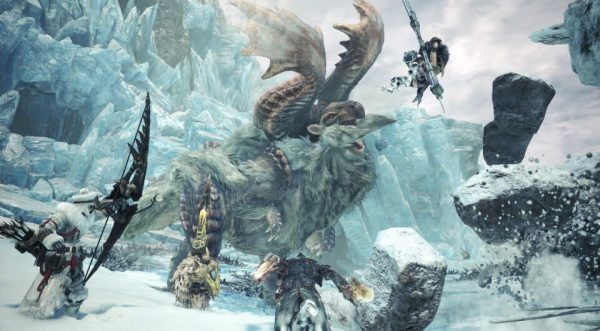 In Monster Hunter: World, you will have to hunt bigger and vicious monsters. Cut them to pieces and make ever more titanic armor.
Last fall, fans of "Monster Hunter: World" discovered a new downloadable expansion called Iceborne.
The action takes place on a brand new map, the Eternal Frost, populated by colossal predators including three new ones.
The desire of the publisher Capcom to enrich the game for a few more decades, like many other games.
If you are tempted by a captivating, immersive, and, more importantly, more fun cooperative games than in single-player mode, Monster Hunter: World is one of the PC 2020 games of your dreams.
Read Also: Best ios Strategy Games For 2020 iPhone And iPad Games
---
37. Dragon Ball Z: Kakarot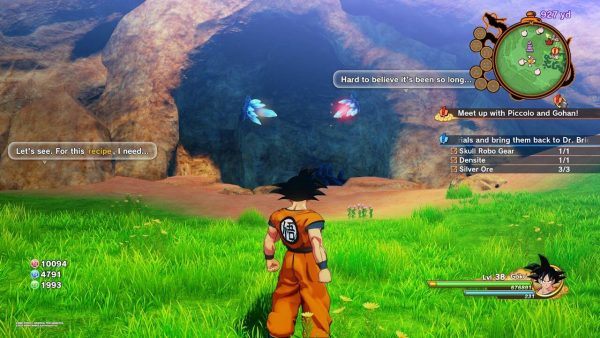 2020 is here, and we have something valid, OMG, this is one the best anime games of all time!!! Dragon Ball Z: Kakarot is a semi open-world action role-playing game, developed by CyberConnect2 and published by Bandai Namco Entertainment.
Based on the popular Dragon Ball anime and manga series, this amazing new 2020 video game is playable on Microsoft Windows, PlayStation 4, and Xbox One.
---
36. Kingdom Hearts 3: ReMind: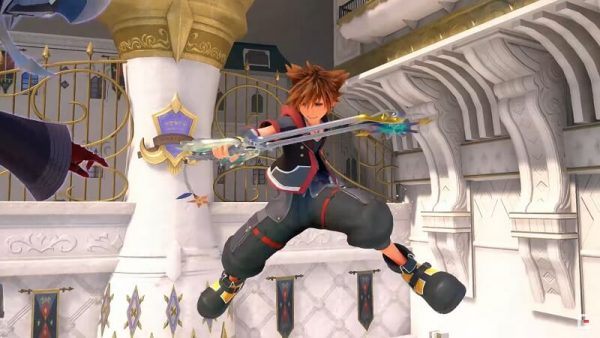 here is one of the newest and most exciting games of 2020, where players will unite with old friends unknown to our hero Sora with new gameplay elements.
Plus, Sora will return to a point before the decisive battle at Keyblade Graveyard and travel through the hearts of Seven Guardians of Ligh to witness their own battles.
Moreover, Enix has confirmed that players will be empowered to switch between playable characters, including Riku, Aqua, Roxas, Kairi, and more. Also, there are more playable characters.
---
35. Oddworld: Stranger's Wrath HD: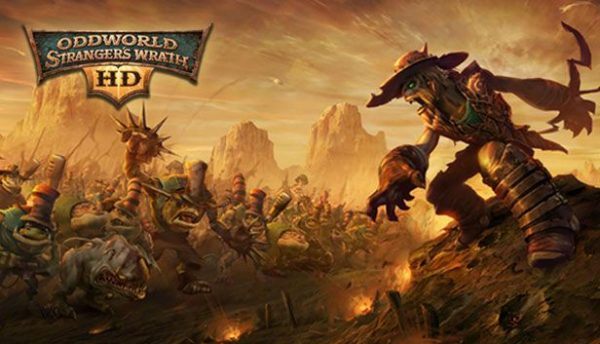 In the wildlands of Mudos, the villages of irascible natives are besieged by warlike outlaws. The Stranger appears, bounty hunter, tall, dark, and enigmatic.
He captures the troublemakers and other scoundrels and brings them back to the civilized world to incarcerate them.
But the foreigner has a secret. To survive, it needs a very expensive operation.
So, to earn his moolahs, the foreigner accepts the ultimate hunt proposed by the owner of the Mongo River.
And the adventure takes an unexpected turn.
---
34. Journey to the Savage Planet: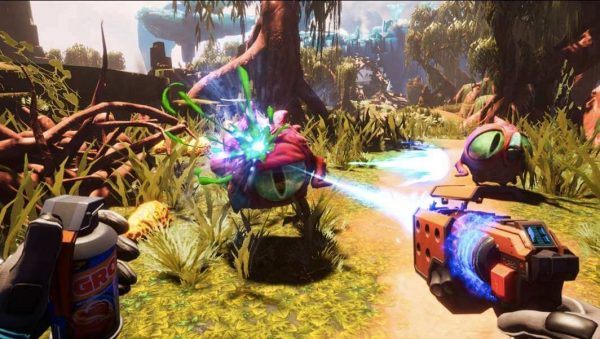 With a good dose of humor and cynicism, Journey to the Savage Planet 2020 turns out to be one of the completely wacky and atypical exploration games.
Borrowing elements from FPS and platform games, the title developed by Typhoon Studios is perfectly illustrated by the fact of developing an original universe where flora and fauna are to be discovered.
---
33. Pillars of Eternity 2: Deadfire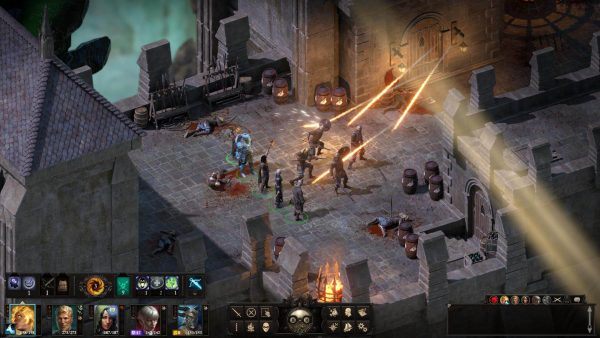 It takes a significantly different direction, however, taking us to the discovery of lush environments, which contrast with the dull and dark decor of the first installment.
"Pillars of Eternity II: Deadfire" one of the 2020 games that offer more freedom since it is no longer broken down into acts, but the new orientation will not necessarily appeal to all audiences since the game introduces some new mechanisms with a crew and ship management and maritime combat.
We find the same game mechanisms as in the first part with many dialogs, narrative choices, fights that will force the player to regularly pause the game to assign orders to his crew and a superb isometric 3D.
---
32. Warcraft III: Reforged
Warcraft III: Reforged is a re-imagining of the real-time strategy game that laid the foundation for Azeroth's most epic stories.
It is a remake featuring a thorough visual overhaul, a suite of contemporary social and matchmaking features, and more.
Command the Night Elves, Undead, Orcs, and Humans as alliances shift and armies clash in this timeless real-time strategy game.
---
31. PUBG Season 6: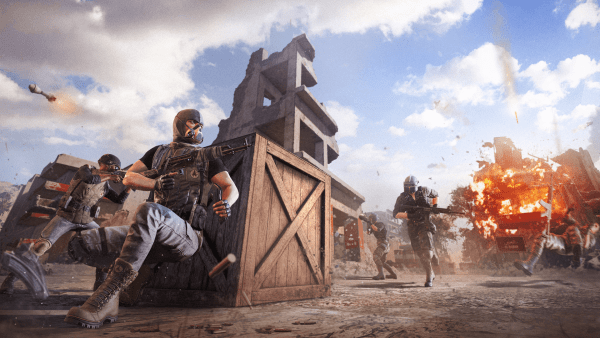 Now we have PUBG, and this video game became so so popular recently, specially due to its mobile version, which is now one of the most downloaded app on apple, and play store.
alright, this new season comes with huge updates, and players have some new adventures to dive into.
the newly Pubg is offering a brand-new map, which is smaller than the previous one, and with only 64 players instead of the normal 100.
as a result, the battles became more fierce, and instead of having the traditional storm, we get to dive into something called the Black Zone.
So, Let's just experience this huge Pubg update and see the whole 2020 Season 6, and what it has to offer.
---
30. The Dark Crystal: Age of Resistance Tactics: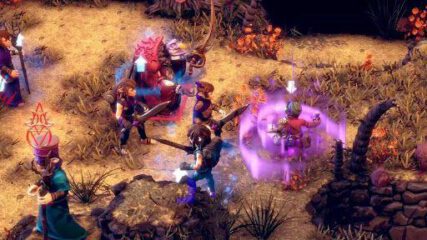 The Dark Crystal: Age of Resistance Tactics is a great strategy game and, fortunately, players don't need to know the story or the characters of the TV show in order to play it.
The learning curve is very friendly, which means that any player can fully immerse themselves in this story of uprising and revolution.
Check Also: 10 Most Popular Video Games Of All Time
---
29. Life is Strange 2 Collector's Edition:
Life is Strange 2 focusses its attention on protagonists Sean and Daniel Diaz, two brothers forced to go on the run following a tragic accident.
Fearing the police, and dealing with Daniel's new telekinetic power, the boys flee to Mexico for safety.
---
28. Monster Jam Steel Titans: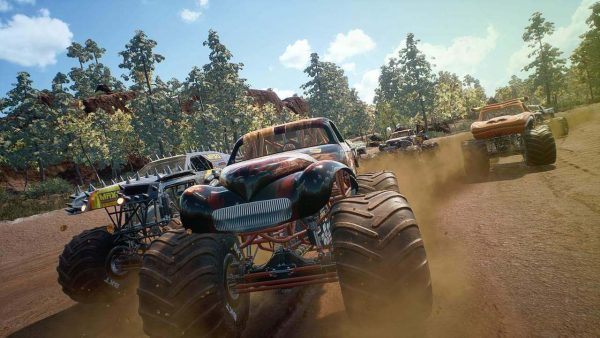 Monster Jam Steel Titans, the first Monster Jam game to feature open-world exploration.
You will find all the trucks, stunts, stadiums, races, and stunt numbers in this game!
Take advantage of various modes like the Stadium, the Outdoor race, the stunt challenges, and the Destruction mode!
---
27. Zombie Army 4: Dead War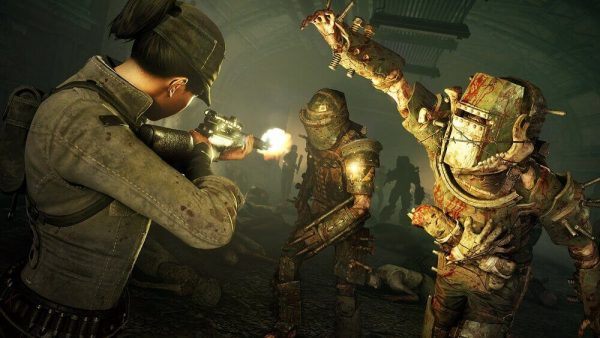 Zombie Army 4 : Dead War Zombie is a third-person video game developed and published by Rebellion Developments. Released on February 2020, this is is a sequel to the 2015 compilation games Zombie Army Trilogy, a spin-off to the Sniper Elite series.
Hitler's hordes are back for more… Abominable occult enemies, epic weapons and a harrowing new campaign for 1-4 players await in 1940s Europe, as you fight to save humankind from undead Armageddon!
---
26. Darksiders Genesis: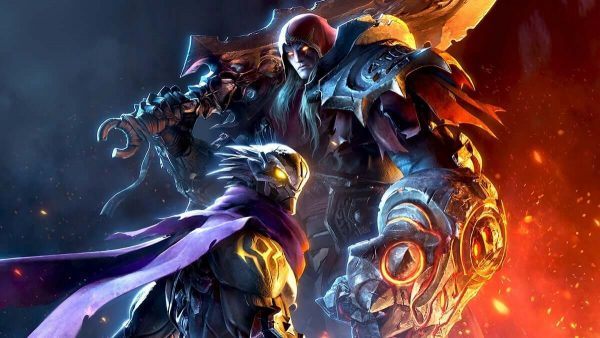 Darksiders: Genesis is an action/adventure that tears its way through hordes of demons, angels, and everything in-between on its way to Hell and back with guns blazing and swords swinging.
Genesis gives players their first look at the world of Darksiders before the events of the original game, as well as introduces the horseman Strife.
---
25. Dreams: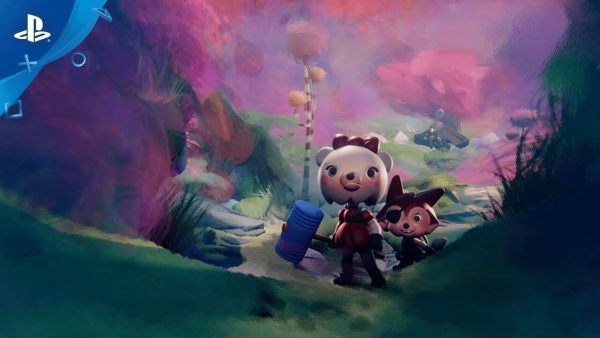 Bring your ideas to life with innovative, easy-to-use tools, then share them with a global community.
Through Dreams, you can create anything you want, whether games, music, graphics, animation, sculpture, movies or anything in between.
It is an exceptional digital stadium where anything can be achieved.
---
24. Kingdom Hearts 3: Re Mind DLC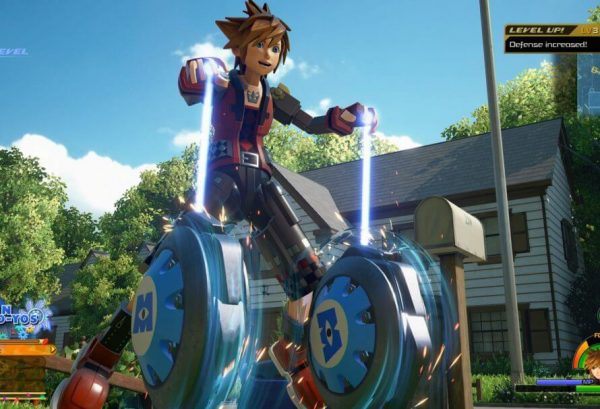 It's a pack of weirdly separated content that is simultaneously far less interesting than it could have been story-wise and frustratingly difficult at times combat-wise unless you've essentially maxed out Sora's abilities.
And even when you have, the Grand Canyon-sized valley between the challenge of its bosses and everything else that comes before them is so wide that they feel entirely out of place.
As a result, this shoehorned side adventure, while offering some bright spots, lands as an odd and underwhelming coda to Sora's latest adventure.
---
23. Yakuza 5: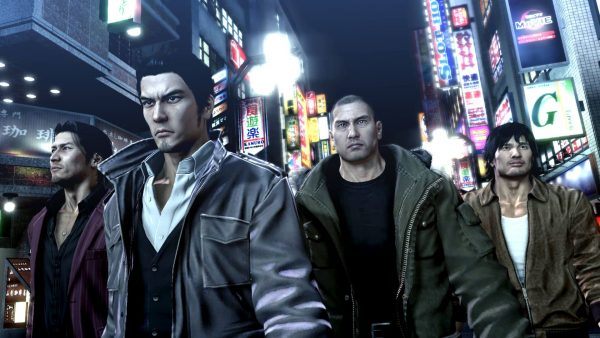 In the underworld of Yakuza, the legendary dragon returns to the criminal.
Kazuma Kiryu, once known as the Dragon of Dojima, was living a quiet life as a taxi driver in Hakata after severing all his ties with the underworld.
However, at the dawn of the bloody war between the Tojo Clan and the Omi Alliance, Kazuma is forced to accept his inescapable fate and returns to a life filled with crime and violence to protect his loved ones.
---
22. Two Point Hospital: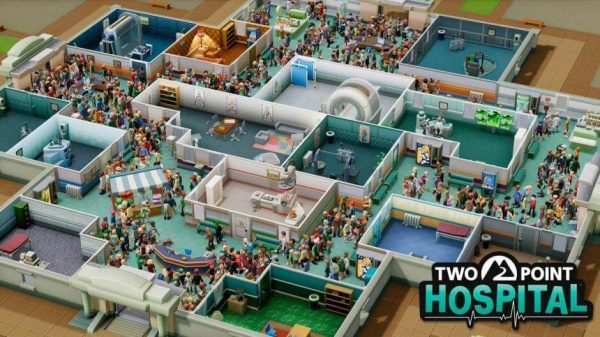 In this game, you can build a hospital from the ground up and design the most beautiful or functional health center in Two Point County.
Optimize your hospital to improve the speed of treatment of patients and therefore the inflow of money.
Place useful or decorative objects in your hospital to improve its prestige, reduce patient boredom, increase their happiness, and receive prizes at the end of the year. This will not be found in other games.
See Also: 18 of the Best PSP Games you Have To Play Right Now
---
21. My Hero One's Justice 2: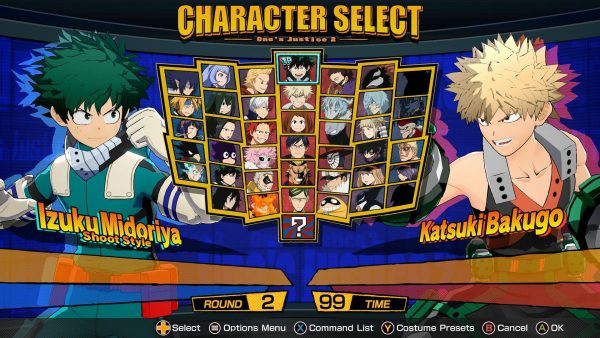 Oh; My beloved anime series My hero academia is finally here!!
yeah, this is a Bonus from the previous game, MY HERO ONE'S JUSTICE,
MY HERO ONE'S JUSTICE 2, the demented sequel to the famous 3D fighting game MY HERO ONE'S JUSTICE, makes its heroic debut!
Make the most of your boku no hero academia characters including, izuku, bakugo, and allmight Alters during epic clashes in gigantic arenas!
---
20. Wasteland 3: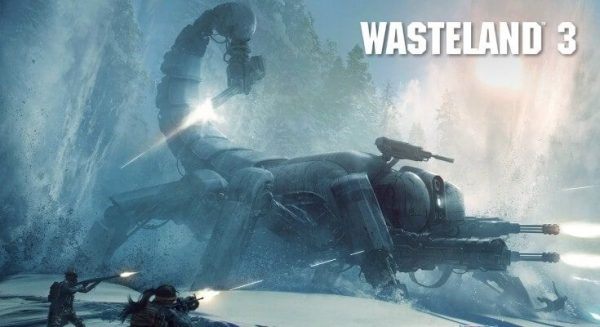 "Wasteland 3" an upcoming RPG which was developed by inXile Entertainment, it's a squad-based RPG with turn-based combat, and if you're unfamiliar with Wasteland, it's basically the series that inspired fallout.
Some of the original Wasteland developers worked on the original fallout.
Honestly, this is probably gonna be good, it's kind of an old-school fallout looking games. I'm ready for that it's hitting May 19th.
---
19. Fast and Furious Crossroads: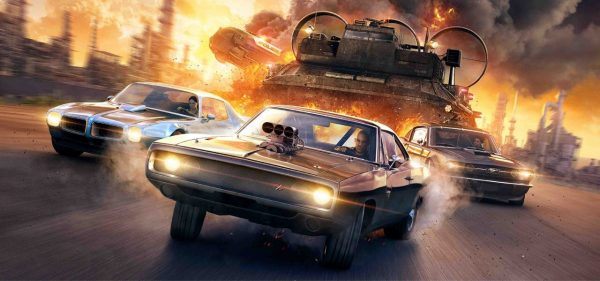 the fast & furious saga is great movie that all Hollywood fans likes so much, and gamers are lucky now to experience this magnificent franchise!!!  The huge Fast & Furious Game is coming soon to Xbox One, PS4, and PC with Crossroads.
Oh Yeah! the well awaited game was officially announced at the Game Awards in December 2020.
The game features voice acting from the stars of the movie, but no multiplayer details yet.
---
18. Gears Tactics: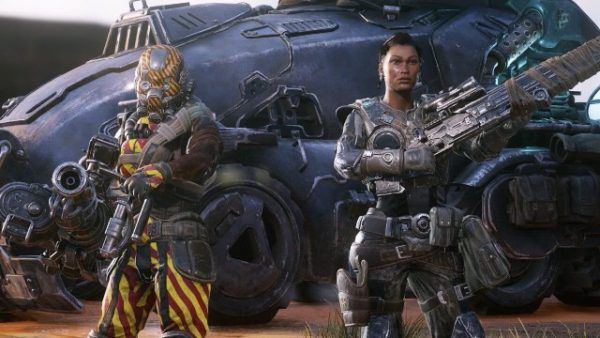 Gears Tactics' blend of airtight strategy mechanics and well-placed bits of lore will immediately appeal to fans of X-COM and Gears.
Hence, If you do happen to enjoy both of those games franchises, then you'll be in heaven with this 2020 release.
---
17. Nioh 2: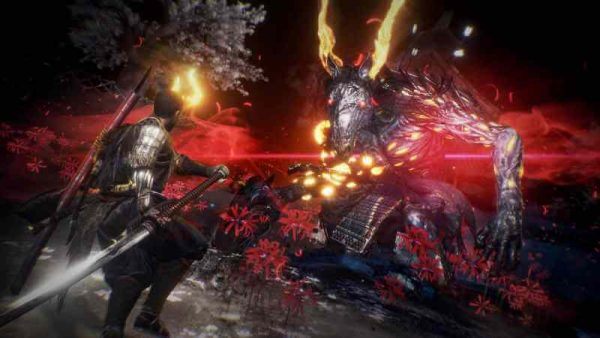 Nioh 2 takes you to medieval Japan to die, die again and savor each victory with intensity.
This game propels us into full medieval Japan, the Sengoku era. In the shoes of a fighter who should be modeled at the start of the game with a luxury of details, we attack the adventure. A journey that from the start requires a perfect mastery of combat.
The game elevates perseverance into a kind of art in which the player thrives who is totally devoted to his quest.
---
16. Outriders: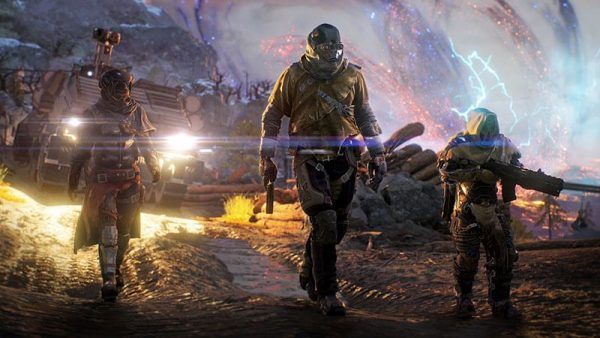 "Outriders" a new co-op shooter from the developers of Gears of War judgment and Bulletstorm, it's a three-player game so obviously it bears some similarities to Gears right off.
This game has been kept kind of mysterious because it's basically fully sci-fi very apocalyptic, and I think it's gonna be really cool.
Outriders is going to release in September, we don't have an exact date.
---
15. Gods and Monsters: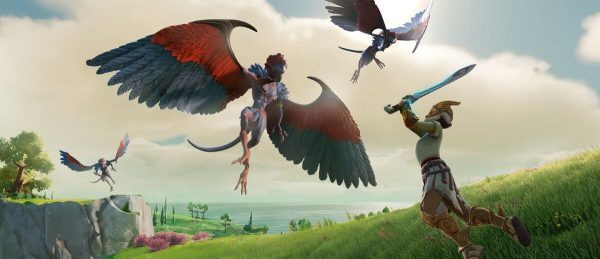 "gods and monsters" come to us from the creators of Assassin's Creed Odyssey for Ubisoft this is another game, that you can really feel the weight of Zelda breath of the wild, on except for it is Greek themed.
We've seen the sort of types of open-world games that Ubisoft makes but they typically don't go for such a distinct aesthetic in those games, there's really nothing like this in the Ubisoft catalog.
"gods and monsters" is coming sometime around fall 2020, into PC, Xbox one, ps4 ,and Nintendo Switch.
---
14. Ori and the Will of Wisps: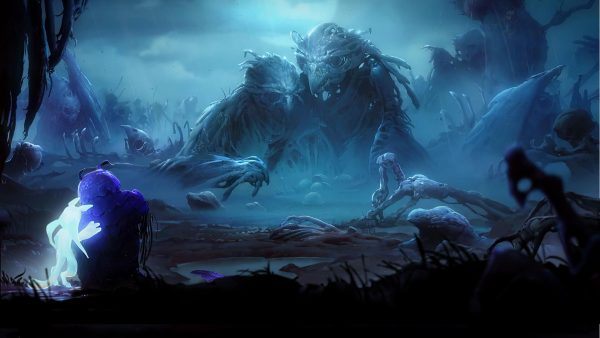 A magnificent and hardcore platform game, in 2020 Ori returns in a new episode, always splendid, but much more accessible, now available on Xbox One and PC.
This game requires total console control, patience, and impeccable skills.
The new production develops the universe of Ori, its gameplay also, much richer while delivering an always magnificent adventure rocked by a magic soundtrack.
Read Also: The Best 20 Japanese Anime Games You will Enjoy to Play
---
13. Minecraft Dungeons:
Minecraft Dungeons is an upcoming dungeon crawler game developed by Mojang and published by Xbox Game Studios.
this 2020 all new action-adventure game, is inspired by classic dungeon crawlers and set in the Minecraft universe!
So, unite, survive, and fight your way through an all-new action-adventure game, which is as of April 2020 is available on PC, Nintendo Switch, PlayStation 4, Xbox One, and Xbox Game Pass
---
12. Half-Life: Alyx: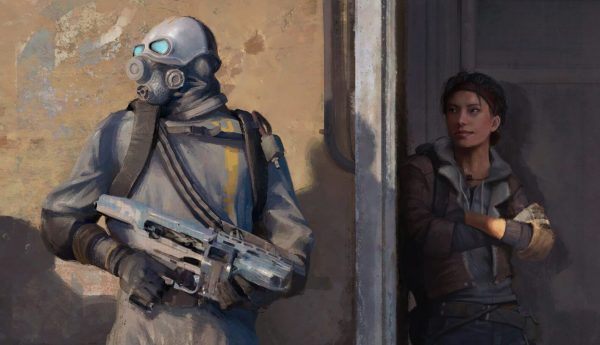 Now we have "Half-Life: Alex" is a first-person shooter game played with a virtual reality view (VR).
The game is the sequel to Valve's Half-Life series and uses the "Source 2" game engine, the first game after Half-Life 2: Episode Two since 2007 and takes place between Half-Life and Half-Life 2.
Players control Alex Vance during Her fight with her father Eli Vance.
This best game supports many virtual reality glasses on the PC platform such as the company False Index glasses, also Oculus Rift glasses, HTC Five, Oculus Quest, Windows glasses for mixed reality.
The game "Half-Life: Alex" designed from the outset for virtual reality and cannot be played otherwise, and the company says it is not planning to make a normal copy in the future.
---
11. Ghost of Tsushima 2020: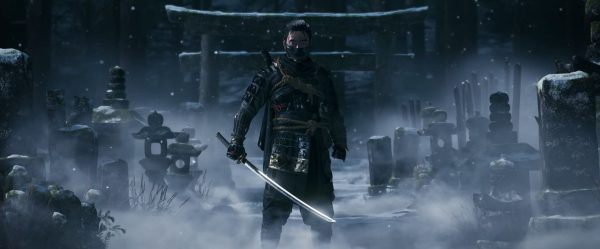 In medieval Japan in 1274, battles raged between thin blades and over-trained ninjas against the Mongol warriors.
Ghost of Tsushima is one of the blockbusters featured by Sony as a PS4 exclusive.
The beauty that emerges from this 2020 title, created by the studio Sucker Punch could well make it one of the most beautiful games ever created on the console.
---
10. Animal Crossing: New Horizons 2020: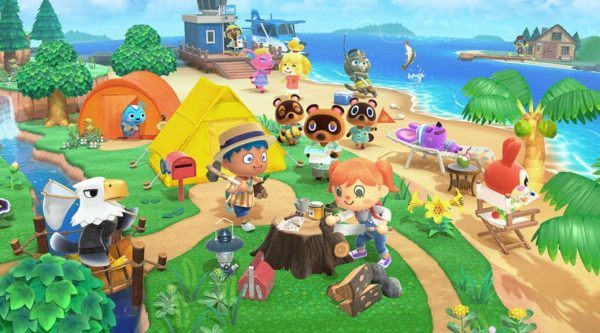 This life simulator begins as we settle down on a peaceful and almost deserted island, but already a few other travelers are accompanying us.
So we will start here by setting up our tent and learning the basics of survival in the middle, not hostile. A whole concept light years away from the harshness of a Koh Lanta.
The fact remains that we quickly get into the game. There is always a resource to collect, service to render to one of these nice inhabitants, an object to craft… All in a world without weapons, hatred, or violence but with Nook Miles and Bells.
---
9. Final Fantasy VII Remake:

Final Fantasy VII has a unique aura for gamers, now available on PS4.
Sumptuous graphics, magnificent symphonic music, gameplay perfectly in tune with the times … The game has a new look.
In line with the title of the 90s, the game does not offer an open world. The adventure is linear, sometimes too much when we follow long sequences of corridors punctuated by fights.
Similarly, the role-playing mechanics may appear limited for fans of the genre. What does it matter! Few players will stop at these "few" faults.
---
8. Halo Infinite 2020: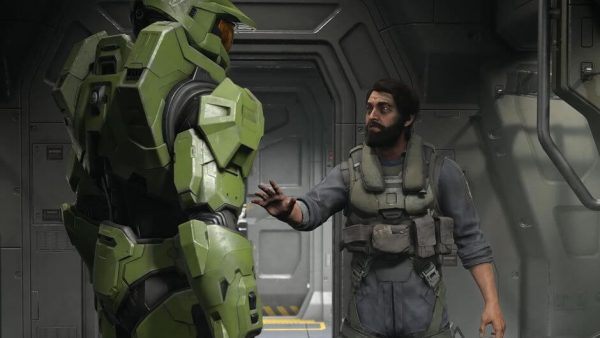 With Halo Infinite, Microsoft plans to release heavy artillery to support the launch of its Xbox Series X console, scheduled for the end of next year.
The first trailer, unveiled last June at E3, suggests an impressive production, commensurate with the power of this new machine.
Still, for now, nothing has filtered as to the history of this new episode, except that Master Chief will put on his green and gold helmet to go and clean up.
---
7. Resident Evil 3 :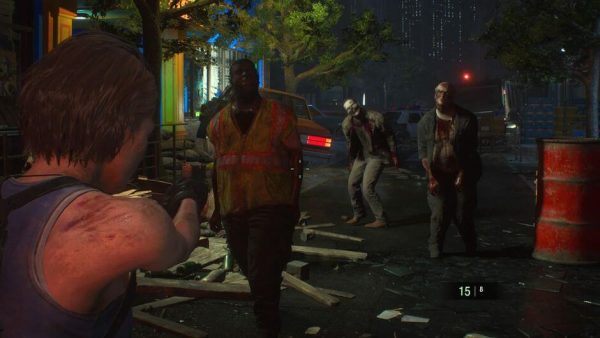 After its Resident Evil 2 Remake in 2019, Capcom continues to revisit its cult saga games with a new 2020 version of the 3rd episode.
Back to Raccoon City in the skin of Jill Valentine with updated gameplay, reworked graphics, and many new features.
Prepare to tremble again, Resident Evil 3 is available on PC, PS4 and Xbox One.
See Also: 10 Best Sports Games for Android in 2019
---
6. Doom Eternal: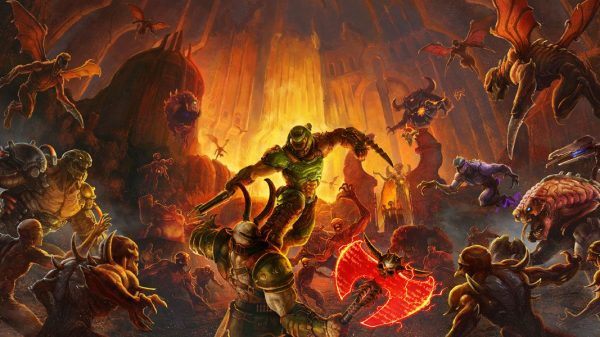 As for this rank, we find "Doom Eternal" that is one of the best PC games in the quarantine, and it is on track to take pride of place in the ranking of a majority of video game tops in 2020.
It takes the incredible recipe for the 2016 reboot by adding a physics engine that guarantees more frenzy, more demons from hell, intense combat, amazing combinations of movements.
---
5. Marvel Avengers 2020: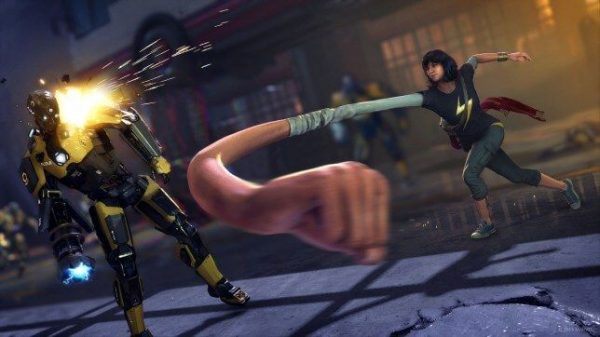 Here  is an 2020 action and adventure video game, inspired by Marvel Comics and superheroes, that you can play offline, or online with friends of up to four people.
The game will also contain many options, including upgradeable abilities and costumes, players will also be able to damage free updates that contain new areas and characters.
The game is available on PlayStation 4 platforms. Xbox One, Google Stadia, Microsoft Windows Edition date May 15, 2020.
---
4. CyberPunk 2077: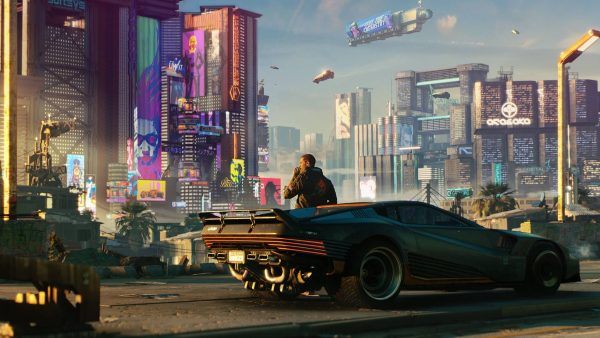 Already considered as one of the best games of the year 2020, while many gray areas remain, Cyberpunk 2077 has become the favorite topic of discussion for any self-respecting gamer.
The Polish studio delivers its vision of a decadent future in an open world that Judge Dredd would not deny.
The player embodies V, a mercenary who will have to build a reputation in the heart of Night City, an over-connected Californian megalopolis where multinationals dictate their law.
---
3. The Wonderful 101: Remastered
Lead an army of 100 Wonderful Ones from around the world in this Unite Action spectacular! A team of heroes from around the world must UNITE to protect the earth from vicious alien invaders! This band of 100 Wonderful Ones works together using their fantastic abilities to create a variety of forms.
Whether it be a giant fist or a sharp blade, they'll use their wits and power to overcome the enemy's pitfalls and perils! And the final member of this team of courageous heroes is you.
This 2020 remaster is added with numerous improvements to ensure that this game can be more easily and thoroughly competes with all available games on various platforms, and with improved visuals, framerate, and loading time for an enhanced experience on all fronts.
---
2. The Last of Us Part 2: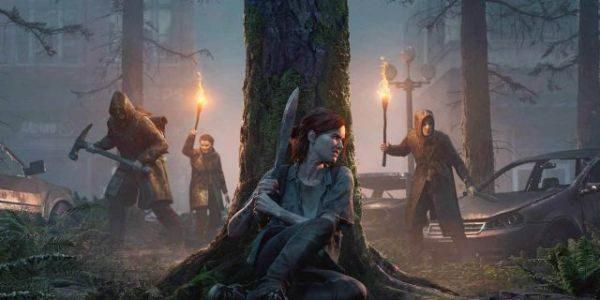 The Last of Us Part II is one of the best upcoming action-adventure games of 2020, developed by Naughty Dog and published by Sony Interactive Entertainment for the PlayStation 4.
the official synopsis depicts: When a violent event disrupts that peace, Ellie embarks on a relentless journey to carry out justice and find closure. As she hunts those responsible one by one, she is confronted with the devastating physical and emotional repercussions of her actions.
---
1. Persona 5 Royal:
Since, i have watched the anime, I can't help but give this 2020 game the best marks I can in terms of value for your budget and general games qualities.
It's one of the most finely tuned turn-based experiences on the market currently. However, the game has one major flaw, and that would be it's pacing.
You will be blown away by how much waiting and reading you'll be doing, and with a competent but not altogether natural-sounding English-translated script.
The voice acting itself is far above average and does elevate the script a good notch or two, but in my several runs of the original and Royal, I had a much better experience switching to the Japanese dub and moving on to the next bit of dialog whenever I had finished reading ahead.
In New Game+, you will more than likely find yourself constantly mashing the Fast-Forward button, which doesn't feel great after a while. That all being said, still buy this game, even if turn-based RPGs aren't typically your thing. It may just convert you.
Sources: Playstation / Wikipidea / IGN / Metacritic
Check Also: Best Xbox One games: 10 best games for Xbox One you can play right now