Top 10 Best Animal Video Games you Should be Playing!
I recently played some animal video games like Bounty Battle and War Crab, two action games with interesting animal ideas but sloppy execution. Bounty Battle pits warriors from indie games like Flinthook, Guacamelee, and Owlboy against each other in a glitch dimension where brawls resemble Super Smash Bros, and Marvel vs. Capcom looks like Crabs battle in Fight Crab.
Neither game achieves its full potential. The simplistic inputs (and low technological performance) of Bounty Battle clash with its overly complex bounty and minion schemes.
Meanwhile, whether you use buttons or gesture sensors, Battle Crab is one of the best animal video games that quickly devolves into flailing about in the open arenas.
---
10. Animal Crossing: Pocket Camp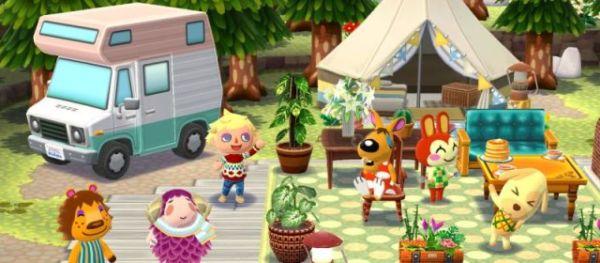 Animal Crossing: Pocket Camp is one of the best Nintendo's official smartphone Animal Crossing video games. It contains several elements from the classic Animal Crossing games, as well as some smartphone game material. You set up a camp for livestock, locate those in need of assistance, and even craft items. There is a social component of which friends will exchange presents.
Aside from that, it's a pretty straightforward gaming experience. If we have some criticisms, they would be that the game is a little sluggish. There isn't a whole lot to do. Many waiting for anything a bit more interesting may have to look a little further. Having said that, it is, at the very least, a calming game.
---
9. Neko Ghost, Jump!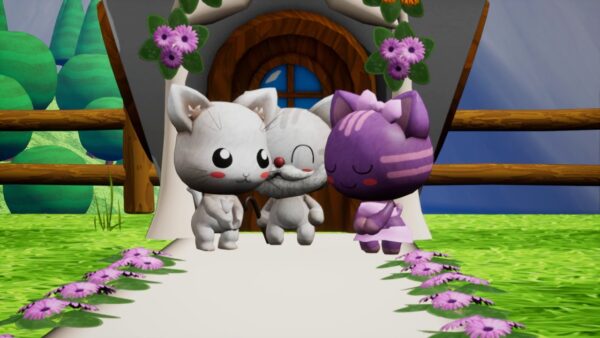 Among the best animal video games we have Neko Ghost, Jump! a 2D/3D puzzle platformer in which players can alternate between camera viewpoints at any time. Assist Nekoman, the cat-like protagonist, in rescuing his bride-to-be and companions from the clutches of space pirate puppies. To solve puzzles and gather coins, players can also switch between real and spirit forms.
Neko Ghost, Jump! encourages competitive play by providing leader boards at each stage. Exploring each puzzle will lead to new customization opportunities for players who want to take their time. Burgos Games is working on Neko Ghost, Jump!
---
8. Hay Day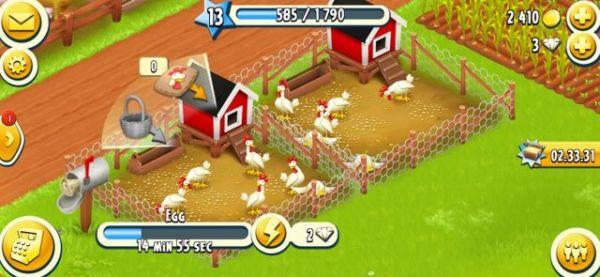 Hay Day is a good game about animals developed by Supercell, the same company that created the video games Clash of Clans and Clash Royale.
This is a farming game in the same vein as FarmVille. You grow seeds, care for animals, and sell the fruits of your labor.
It's a straightforward farming game. Those looking for anything more challenging might try Farming Simulator 18 or other related games.
It's another simple Video Games recommendation for you, with a plethora of animals and other farming simulator material.
---
7. My Tamagotchi Forever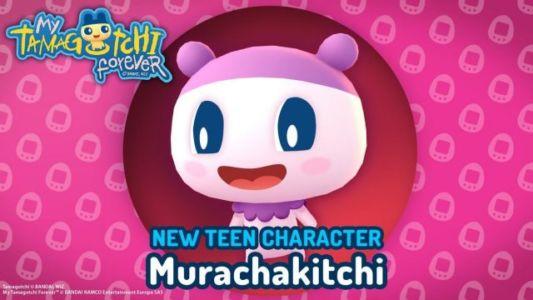 Among the best video games on this list we have My Tamagotchi Forever, which is a smartphone remake of the iconic 1990s doll, You care for an animal by feeding it, playing with it, and washing it.
It has a slew of mini-games and other activities. This one also has an AR mode for exploring the Tamagotchi universe. Pou is one of the good games in this animal theme.
Mages, a Google Playmaker, also has some very old-school interactive pet games. They all have subtly different features, but the fundamental concepts are the same.
---
6. Untitled Goose Game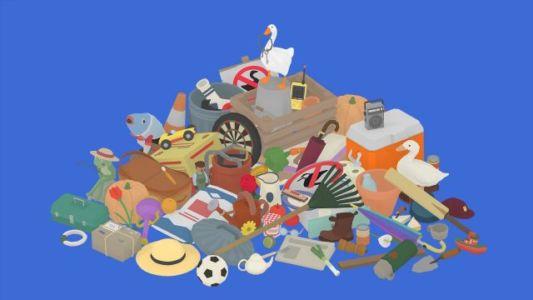 Untitled Goose Game is now going wild, earning the admiration of gamers all over the world. In it, you play as a mischievous fowl who terrorizes a sleepy English village.
While it seems cute, it's a surprisingly complex and satisfying stealthy puzzle experience.
Just this week, House House's smash hit received yet another coveted award: Game of the Year from the Game Developers Choice Awards for 2019.
This indie Animal Game isn't just a meme sensation; business insiders adore it as well.
While Untitled Goose Game is only around three hours long, who says you can't move on to another game that's very similar?
---
5. Talking Tom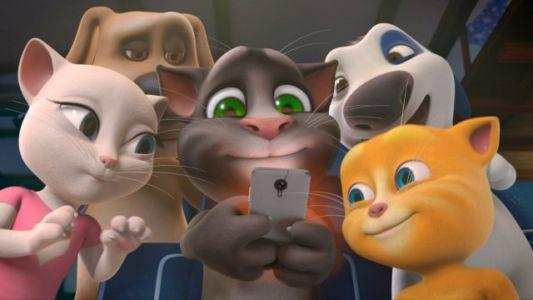 The original animal game is Talking Tom, The crossing animal (cat) series has spawned a slew of various games.
Sim games like My Talking Tom 1 and 2, a runner called Talking Tom Gold Rush, and, of course, the original series are all available. Talking Tom,
Talking Angela, Talking Ginger, among others are among them. There are no deep games in all of them.
They do, though, cover a variety of genres and aren't a bad way to pass the time. Furthermore, the Talking Tom games are really kid-friendly, even for younger children.
There's a reason these crossing games about animals (cats) are so well-liked.
---
4. The Kind Camomille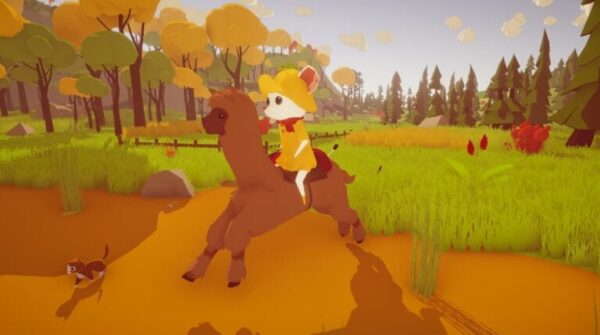 The Kind Camomille, a "wholesome adventure animal crossing game," that allows players to discover a vividly colored environment while performing spontaneous acts of kindness.
Camomille, a little mouse on her way to her grandmother's birthday celebration, is played by the players.
There are a variety of animals in need of assistance along the way, as well as secret objects scattered across the map.
By eliminating death and punishment elements, the game allows players to take their time relaxing and, finally, being kind.
The Kind Camomille, is among the best crossing animal video games that is created by Xavier Moiny, and surpassed its Kickstarter target in 36 hours.
---
3. Ice Age Village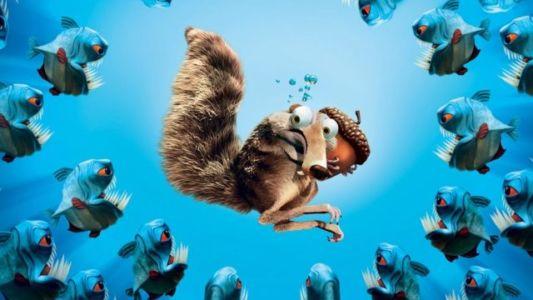 Ice Age Village is one of the list's oldest and popular crossing animal video games. It's a Disney game with a slew of characters from the Ice Age series.
It's a city-building simulation. You put in a slew of animals, and they form families. You ensure that everybody has a place to stay, play some extra mini-games, and unlock prizes while you go.
This is one of a number of above-average sims with a plethora of species. ZooCraft is another good one, as are Dog Town and others. They're all freemium titles, but they're all very enjoyable animal-themed video games that are even family-friendly and for children too.
---
2. Farming Simulator 20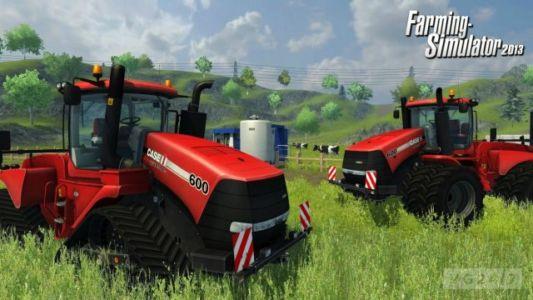 Farming Simulator 20 is one of the best farming simulators available for mobile devices.
It is among the best video games that includes a variety of agricultural practices such as crop cultivation and harvesting, as well as collecting, breeding, and caring for various farm animals breeds.
The game's focus is on realism, with over 100 cars and above-average graphics. The animals are a minor mechanic within the larger game, but there are enough elements to warrant their inclusion on the list.
This is a premium game priced at $5.99, and you can purchase enhancements in-game if desired. In-app transactions are fully voluntary.
---
1.  Natural Instinct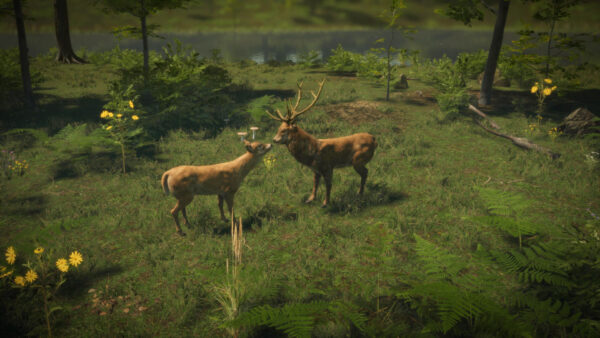 Among the best video Games to play we have Natural Instincts, which is a computer game based on a nature documentary, Players should provide clues to the animals in order to have a direct effect on their climate.
Six distinct ecosystems each have their own set of animals and plants, as well as threats and activities.
The game's key features will be directing animals to tools, navigating challenges, and assisting with population management.
Natural Instincts allows players to observe and learn from each species' rituals and actions in addition to overcoming obstacles.