The 14 Best Video Games as 2021 You Should Play
Today we're compelling our list for the 14 best video games as of 2021 that you should really be playing.
Therefore, we'll take a look at the most loved, enjoyable and good video games up to 2021 from various platforms be it classics like PlayStation 1 to the newest PlayStation 5,  that gamers are enjoying and spending hours playing them without getting enough of the excitement these best video games has offer.
Well, if you are looking for the best games of all time to play!
then, stay tuned and check out this list of the top games up to 2021 you got to know about!
---
14. Marvel's Spider-Man: Miles Morales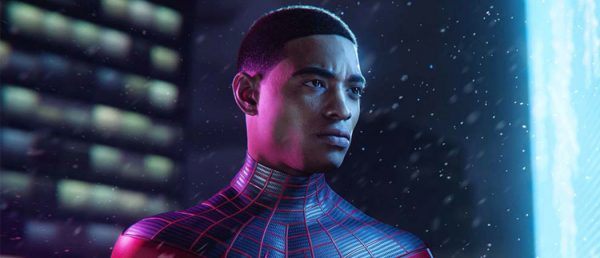 Spider-Man PS5 was announced just two years after its first version was released through a stunning trailer during PlayStation's Future of Gaming broadcast in June 2020, and it is scheduled to be announced and launched in the market early next year 2021. Marvel's Spider-Man: Miles Morales is a standalone video game, independent and not a continuation of the first installment to Insomniac's 2018 PS4, and the game will likely work on PC, PS5 and Xbox Series X.
The game contains many new advanced characters as well as smart additions and graphic design in terms of the characteristics of multiple movements, moving from place to place easily, and freedom of movement in it. Marvel's Spider-Man: Miles Morales is one of the best adventure games and excitement that fans of this genre await. Be prepared, the date for its launch is very soon.
---
13. Outriders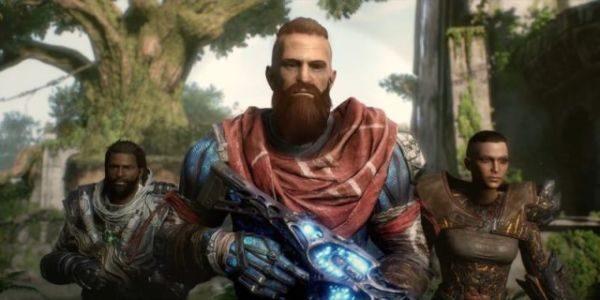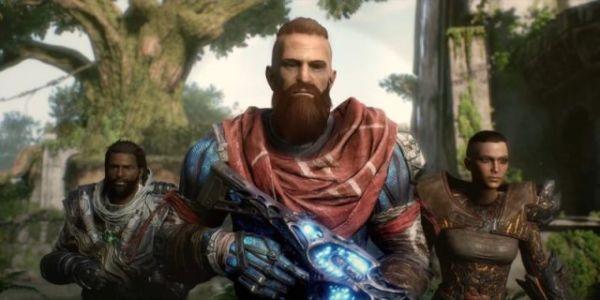 Outriders is one of the best action and adventure video games slated to hit the market at the end of the year or early 2021, as Outriders can run on PS5, XBOX series X and PC.
The game is a breathtaking world of imagination, and has many great features, loud musical sounds as well as excitement when moving from one stage to another, plus the variety of weapons and strange characters that are harnessed in order to achieve various goals.
Some of the game particles have been revealed, as your presence in the game lies with a group of people who left the planet and moved to the planet Enoch in order to discover a new home for them. The excitement lies when there is an ice storm that works to transform human characters into other characters in addition to the great strength that you enjoy It has every character who uses this strength to achieve many adventurous goals.
---
12. The Pathless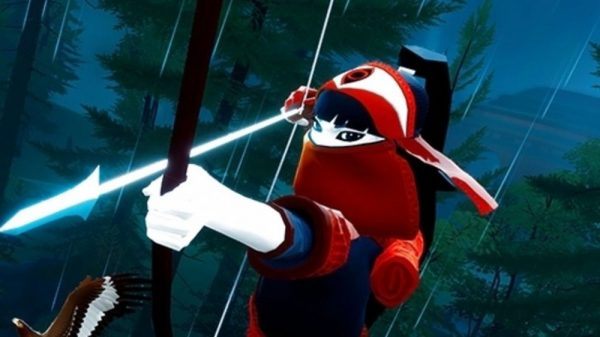 The unique adventure game The Pathless was expected to be launched in the market in 2019, but its release has been postponed until this time, and the release moments are expected to be announced shortly this year or early next year. Pathless on PS5, PC and XBOX series X devices. The Pathless game is a game that carries with it a lot of excitement and fun when you are the sniper, carrying on your shoulder the archer carrying a large bird to move you from place to place to eliminate evil and corrupt spirits, many of them may chase you when you move to a dark island, so be prepared when entering To The Pathless, a great exploration and puzzle game.
The Pathless game seems to be a game that carries with it a lot of excitement and fun when you are the sniper, carrying on your shoulder an archer carrying a large bird to move you from place to place to eliminate evil spirits, many of them may chase you when you move to a dark island, so be prepared Upon entering The Pathless, a great game to explore and solve puzzles.
The idea of ​​"The Pathless" makes it one of the best unique video games of its kind, although it appears to be largely inspired by previous games of the genre such as "Abzu" and "Journey", which are widely loved for being semi-meditative experiences, where players do not get stuck in the complex mechanisms and combat. The Pathless game lets you spend a great time among the forests and stunning scenery, with many sound effects, high-flying storytelling, as well as great sound effects.
---
11. Battlefield 1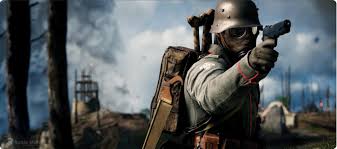 Not a fan of Call of Duty? Then Battlefield 1 might be the perfect alternative for you, as Battlefield 1 is one of the most popular FPS video games, and the game goes back in time and makes you live in the events of World War One in all its details.
Battlefield 1's historic uniqueness helps you outpace competitors from war and battlefield games, with all the weapons and designs that make you feel the brutality and gory of war and its excitement.
The game offers a story for one player and is divided into six sections, each of which follows a different character and a different position in a line of war front lines, ensuring that you will never be bored or repetitive during these stages.
Battlefield 1 impresses users with its graphics and design quality, and is also very entertaining and exciting, making it one of the best war video games available at the moment.
---
10. Apex Legends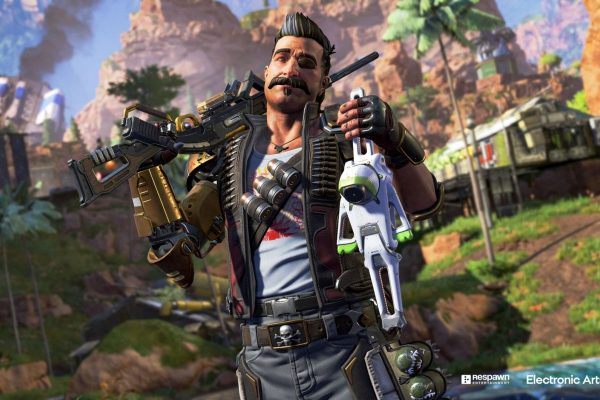 Apex Legends is a strong title among the best battle video games, as the game developed by the American game development company Respawn Entertainment comes in a way to compete with teams, and the game includes 20 teams, each team consisting of three players competing in one world only to date, and includes eight characters you can Choose from.
You might feel a bit similar between Apex Legends and Fortnite or PUBG, but it's more like a mix between Fortnite and Overwatch together, and it's a perfect Battle Royale game for those who enjoy this kind of game but can't keep up with the intense competition in Fortnite or PUBG.
Perhaps the most important thing about Apex Legends is that it is completely free, and Respawn Entertainment announced that the game had sales of more than 25 million in its first week only.
---
9. Call of Duty: Warzone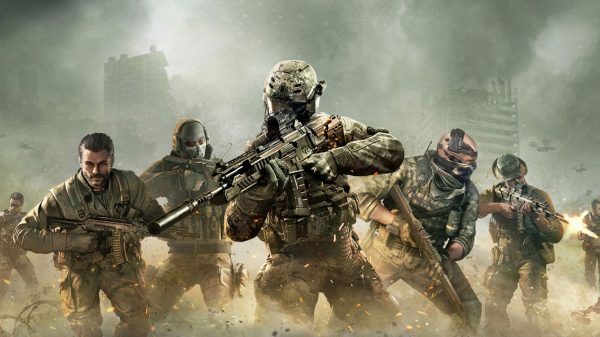 This version of the famous Call Of Duty game was launched in March of 2020, and despite it being a modern game that has not reached its first year yet, but has become the largest Battle Royale game at the present time, surpassing Fortnite, Apex Legends and other giant video games in this Ranking, as it has already surpassed 30 million players in its first month.
---
8. Gwent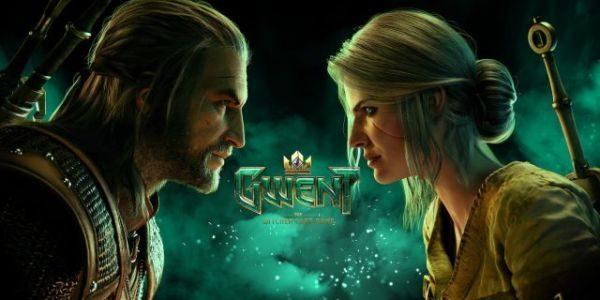 Do you remember Gwent? The card game that was released with the release of The Witcher 3, and which some spent more time playing with than The Witcher 3 itself, now you can play the same Gwent game on your PlayStation 4, and if you don't know what it is Gwent, a card game very similar to Yu-Gi-Oh! Old but highly developed.
Even if you are not used to playing super fiction video games, CD Projekt's Gwent is one of the best free PS4 games for anyone who wants to fight card wars, and you need to focus while putting your cards in and organizing them carefully and wisely. otherwise you will find yourself losing in the first round and then the second You lose the match completely.
---
7. Fortnite Battle Royale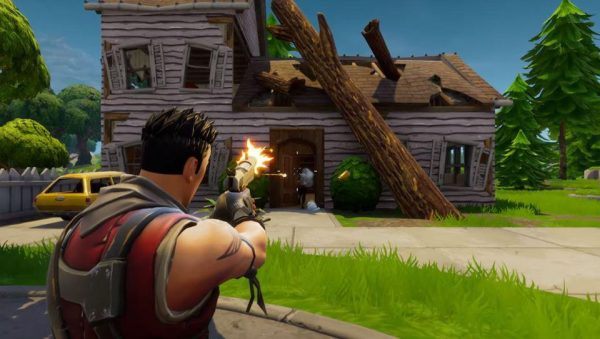 Despite some serious competition from games like Apex Legends, Fortnite remains one of the best free PS4 video games for a reason. This multiplayer shooter has 100 players parachuting into the battlefield looking for weapons and supplies, then fight until one person or team remains standing. However, Battle Royale stands out by incorporating the basic building mechanics of the basic Fortnite game, which adds an interesting wrinkle to the formula by letting you create traps and strongholds while you fight for survival.
Fortnite remains one of the biggest games out there thanks to constant updates and in-game events, from new skins and map changes to rebalanced weapons to in-game live concerts and even an entirely new start in the form of Fortnite Chapter 2. It's colorful, making the art style whimsical as well. Great starting point for a battle royale for young players.
Despite the tough competition in Battle Royale war games thanks to games like Apex Legends, Call of Duty, Battle Royale and others, Fortnite Battle Royale remains one of the strongest and fiercest competitors in this category.
The battle consists of 100 players parachuting into the battlefield and then equipping them with weapons and supplies, then the fighting continues until there is only one team or player left and whoever remains finally wins.
---
6. Minecraft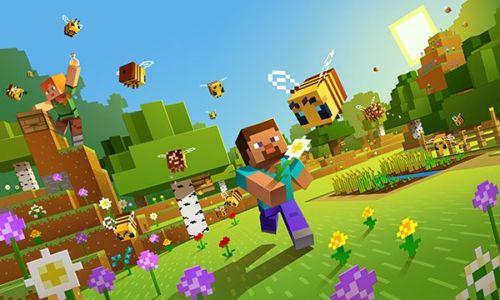 Minecraft tops our list of the best PlayStation 4 video games for children, and the game still maintains its place among kids' best games despite it being a bit outdated as it was released in 2009, 11 years ago.
Minecraft gives kids the ability to build incredibly amazing shapes, and gives young players the freedom to build almost anything that comes to their imagination, similar to a LEGO game, and there is also a Survival mode that allows them to take on some stronger challenges, and of course they can play in multiplayer mode as well.
Minecraft is suitable for all ages, not just kids, making it one of the best video games for kids and teens as well.
---
5. Spyro: Reignited Trilogy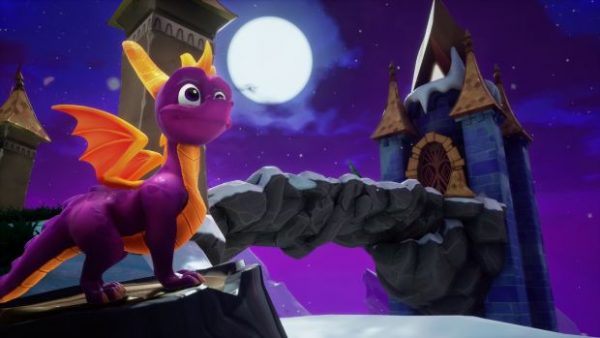 Spyro: Reignited Trilogy is perhaps the best 3D game for children in terms of PS4 video games, and although the game is nearly 20 years old, it still does an excellent job with updates and a modern look that fits with the current era, and includes improved controls and amazing .
The game comes at a very reasonable price, and is a perfect game for children as you fill them with fun and joy while playing.
---
4. Crash Team Racing Nitro-Fueled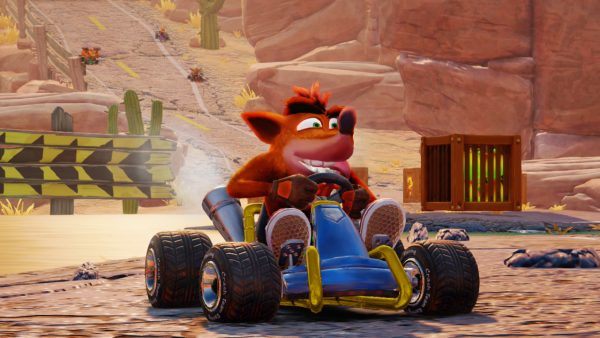 Crash Team Racing has always been superior to Mario Kart since it was first released in 1999, and CTR has maintained its place since then, and has also been trying to maintain its identity by not changing gameplay styles, sounds, and so on since Crash Team Racing that we knew First time on PsOne, though changed for graphics and graphics.
Nitro-Fueled version of Crash Team Racing is the latest version of the popular game, with access to all of the old CTR tracks which sometimes makes you nostalgic, although the absence of Crash Nitro Kart was a bit disappointing.
Nitro-Fueled comes with 34 tracks available for racing, that's a huge amount of tracks to race on, with a roster of 26 different characters and seven game modes, plus the ability to play online, ensuring players never get bored by including a ton Of the content.
---
3. Team Sonic Racing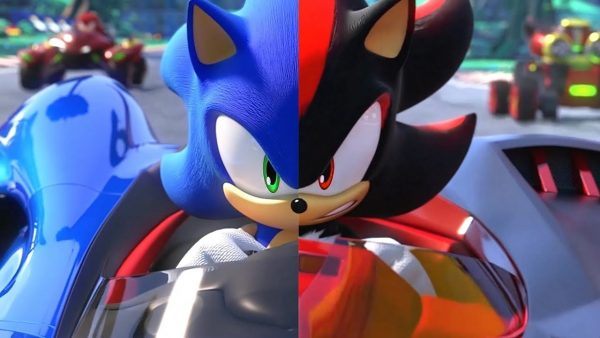 It is known that PS4 games do not include many of the distinctive Arcade racing video games, and this also applies to the Kart racing games, and examples of distinctive games in this category include Crash Team Racing and Mario Kart, as well as Team Sonic Racing.
Team Sonic Racing tries to revitalize and add some exceptions so that players get the best possible experience, which makes SEGA one of the best games in this category, although it is not perfect of course, but as we said it is one of the best games available.
---
2. Just Dance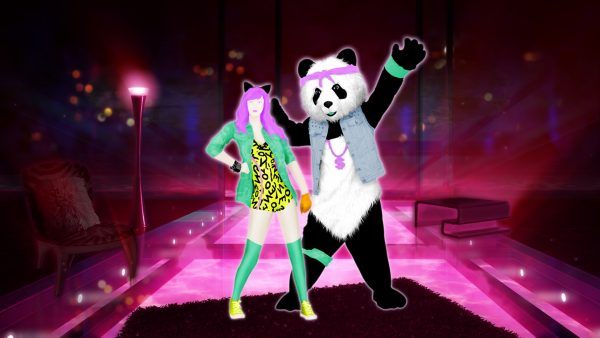 Just Dance is the perfect dance game for girls and kids, with 40 adorable songs that are top of the world charts and the party lasts for hours with those songs for the players to enjoy.
You can dance to 500 of your favorite songs for free and unlimited, a month-long trial is included with every new purchase, and all you have to do is choose your favorite songs and put them in your playlist to customize your Just Dance concerts.
Kids Mode: You can enjoy eight new kids-friendly songs.
---
1. Little Big Planet 3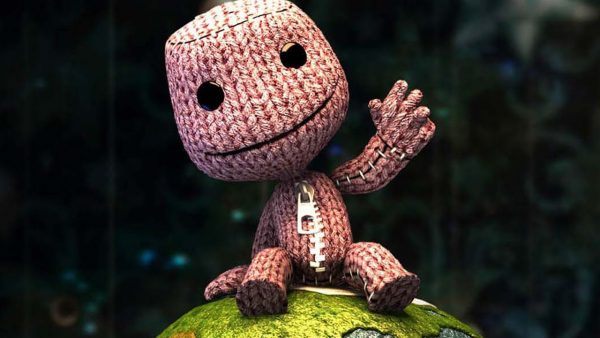 Finally at number 1 of the best video games of all time, we have "Little Big Planet 3" . the first holiday season game for PS4 owners, and it is also available for PS3 and of course it will be available for PS5 in 2021 as well, and LBP3 has been admiring users since its first launch in 2008.
This version, Little Big Planet 3, has caught the attention of many users due to the absence of the famous game development studio Media Molecule that will be replaced by Sumo Digital, which introduced us to the first version of Little Big Planet on the PlayStation PS Vita not too long ago.
Upon the disclosure of this version, the developer announced the presence of 4 surprise characters, in addition to the usual hero Sackboy, there are 3 new companions with their own characteristics and are significantly different from Sackboy.