Top 18 Isekai Anime Series To Watch In 2020
Hey everyone and welcome back to this list of the best Isekai Anime Series of 2020 that You Should Really Watch. Well, In today's topic we're going to be looking at so many new isekai anime tv shows that have already come out, will come out, or are currently coming out this year.
Now before you see some of these anime and think "this isn't isekai", the direct translation of isekai from Japanese means "another world", and whether it's transportation to a fantasy world or a videogame world, it technically falls into the isekai genre.
Due to some… unforeseen circumstances this year… some anime studios have decided to delay anime, and there wasn't much isekai anime coming out this year, to begin with!
but without further ado!! Here are The Best and Greatest Isekai Anime Series of 2020 to Binge-Watch.
18. Darwin's Game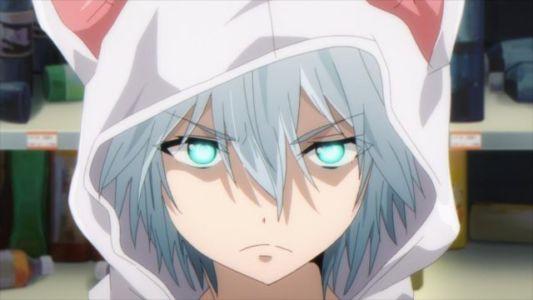 This 2020 series has all the characteristics of a good isekai anime to get you addicted, but it is hardly really referred to as one. Technically it would be seen as a reverse isekai if anything, where instead of the main character going to a fantasy world, other characters come to the real world where the main character lives in. The basic plot is that a mobile game based on fighting fantasy opponents suddenly manifests the opponents in the real world. Darwin's Game was released in January and finished airing at the end of March 2020.
Read Also: Top 10 Isekai Anime where MC is Reborn in Another World
17. Isekai Quartet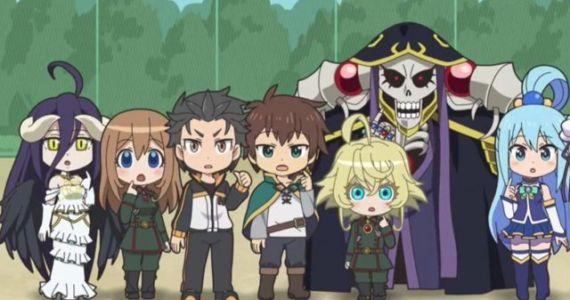 Although this is not an original isekai tv show, it is still a crossover anime that has its second season released in January 2020 and goes by the name of Isekai Quartet.
You will love This anime series, simply, because it gathers some of your favorite anime shows like Overlord, ReZero, Konosuba, and a lot more that are definitely enjoyable to watch. And the Happy news is that there is another upcoming season confirmed for 2021.
16. BOFURI: I Don't Want to Get Hurt, so I'll Max Out My Defense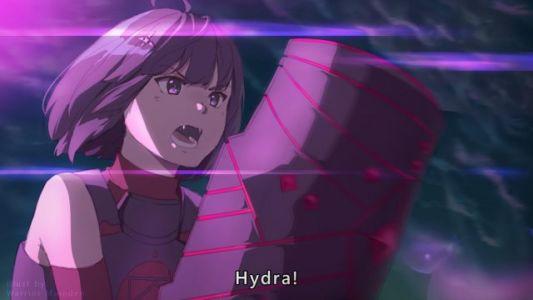 This isekai anime was also released in January and ended in March of the year 2020, and takes place in a video game world, where the main character ends up being trapped. It also happens that this is her first game, and doesn't want to get hurt, so she invests all her experience points to buff her defense stats. Her doing this makes her one of the strongest tanks in the game and hence we have the name of the show.
15. Returner's Magic should be Special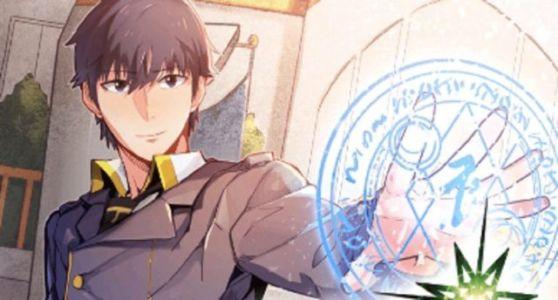 Another manga, which unfortunately has no news of becoming an anime, but fortunately has been releasing new amazing chapters this year.
The plot follows a magic user who is thrown back 13 years into the past when he expects death to consume him. He vows to keep everyone he loves safe from a dangerous situation that is yet to come.
14. Infinite Dendrogram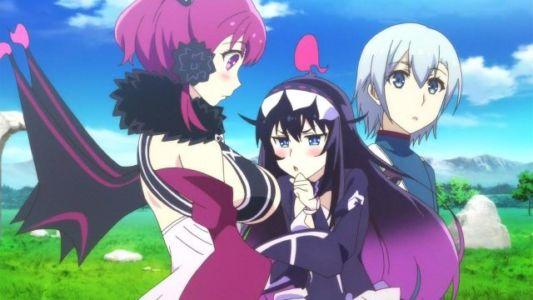 This anime takes place in the future when full-dive virtual reality MMOs are a real thing. Set in the year 2043, the game named Infinite Dendrogram is a game where there are infinite possibilities to what you can do, from magic to futuristic technology and mech suits. This isekai anime aired from January to April and a season 2 was confirmed for sometime in April 2021.
13. Ascendance of a Bookworm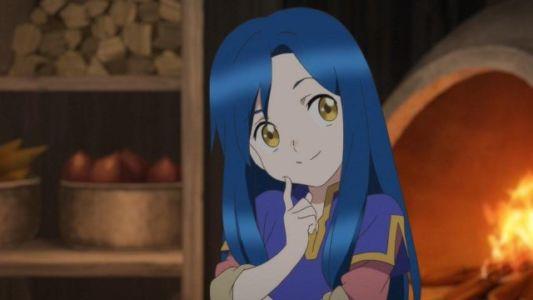 Even though season 1 of this isekai anime was released in October 2019, the second season was released in April of 2020. We follow the main character who with her dying breath wishes to be able to read more books in her next life, and is reincarnated as a young girl who will read all the books she can get her hands on.
12. My Next Life as a Villainess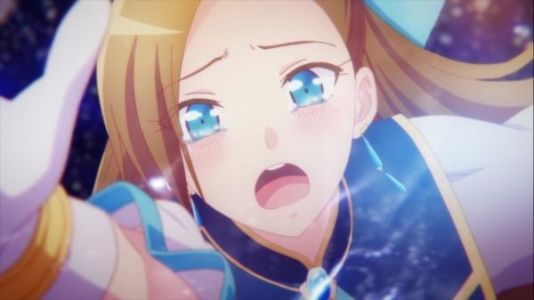 Sticking to the anime genre of video game worlds, the main character Katarina is reincarnated into a video game that she plays. However, instead of becoming the protagonist, she becomes the main villain.
She's played the game so many times that she knows no matter what path is taken, it will end in her death, and she has to figure out a way to prevent that. First released in April, it ran until June and has a second season lined up for next year.
11. Re: Zero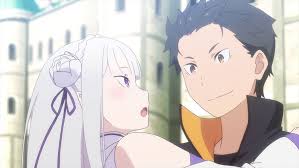 The highly anticipated season 2 of ReZero has finally been released starting at the beginning of July and ending at the end of September 2020. We follow the story with the main character Subaru, who was transported to a fantasy world and found out, mainly through much trial and error, that when he dies, he can return to a specific point in time, and resume his life. With the first season being released in early 2016, you can understand why so many people are excited about this new season.
10. The Misfit of Demon King Academy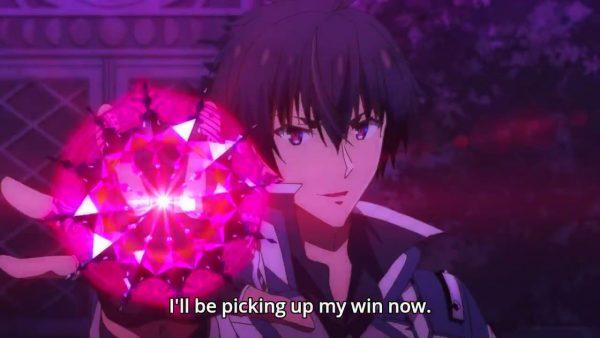 This isekai anime is technically breaking the already loose rules of what is defined as an anime with op mc, Technically there is no traveling to another world, however, our op main character, the demon king, is getting reincarnated into the future after growing bored with his life. It's still on this list because firstly, it would be a new world from his perspective, and secondly, it was released this year in July and ended in September.
9. Gibiate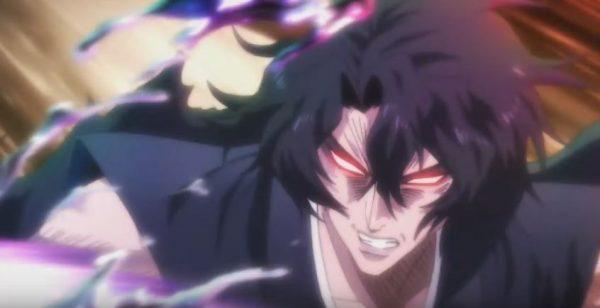 Another New time-travel isekai kind of anime, also released in July 2020, this anime follows the story of a samurai and ninja, who travel through time to help a professor work on a cure for a viral disease that turns infected humans into monsters.
Although many people who have seen this anime have some rather harsh critics for it, so I would recommend you watch it if you don't have much else to watch.
8. Deca-Dence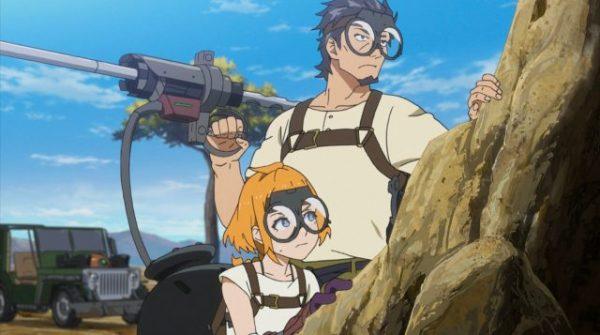 This anime, which was released in July, is basically a reverse isekai, and basically tells the story of a human who is living as an NPC and is trying to escape the "fake world", he is in. With lots of action, sci-fi, strange creatures, and enormous fortresses, this new 2020 anime is one that will definitely be enjoyed. Due to its recent release, there is, unfortunately, no news of a season 2.
7. Sword Art Online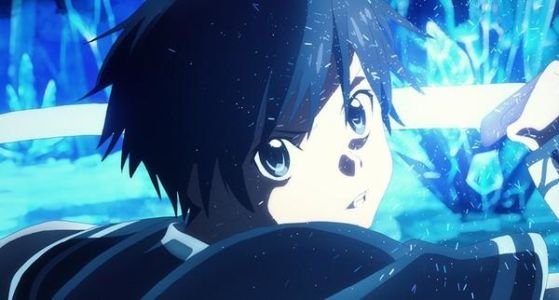 Following characters like Kirito, Asuna, and all the rest, the isekai part of this anime is left to the "videogame world" side of the isekai genre. Even though there is a lot of debate around the whole "SAO is a bad anime" topic, there are many people who have been excited about it. Now even though the new season of Alicization originally started in October of 2018, it was split into 2 parts, with the name of the second part named "War of Underworld" and finishing airing mid-September.
6. Kuma kuma kuma Bear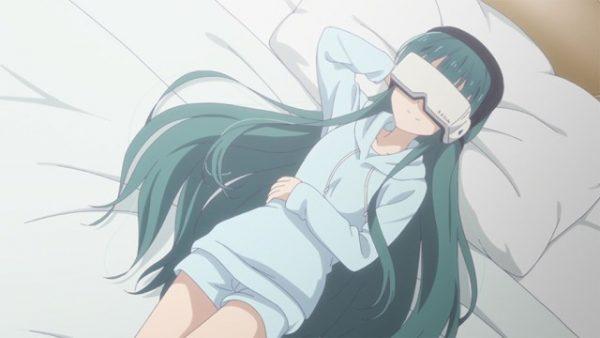 Releasing its first episode on the 19th of September 2020, this Isekai Game anime series follows the main character Yuna, who one day is gifted a special bear outfit from an update to her favorite game. When she suddenly is transported into the videogame world, the suit becomes her main source of strength as it grants her powerful abilities.
5. The 8th Son? Are you Kidding You?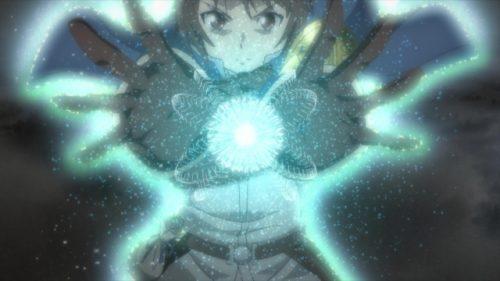 Another great isekai anime released in 2020 is "The 8th Son? Are you Kidding You?", the main character, in another time was a young and single salaryman. But, one day he falls asleep to wake up having another life in another world within a body of a 5-year-old boy.
Now, He belongs to a poor family, with seven kids, with him being the youngest and 8th son, which makes it difficult to hope for a better future. However, Luckily our main character has an aptitude for magic. So, Will it help him to succeed in the new harsh world he lives in now?
4. Yashahime: Princess Half-Demon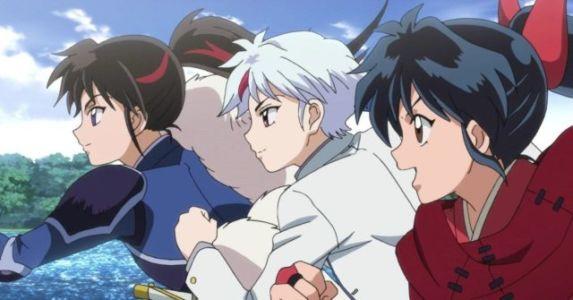 We all grow up watching Inuyasha which is a pretty old but gold anime that we everyone loved it. the happy news on this list is that this anime called "Yashahime" can be considered a new sequel to The old Inuyasha that we used to watch.
This isekai anime of 2020  depicts the story of the daughters of Sesshomaru and Inuyasha, who set out on a time-transcending adventure, so they can regain their missing past.
3. That Time I Got Reincarnated as a Slime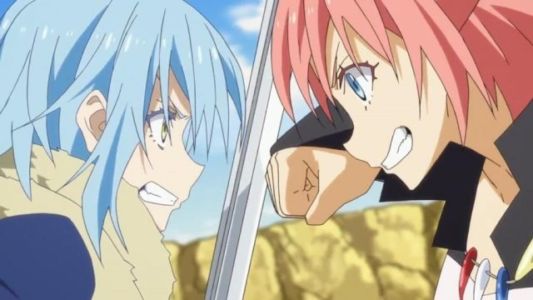 Here, we follow the main character Satoru Mikami, a 37-year-old corporate worker who is stabbed and reincarnated into another world, eventually going by the name Rimuru Tempest.
This isekai anime is a bit tricky because technically even though the second season was supposed to release in October 2020, But, unfortunately, got delayed until January of 2021, the Hype is real as it is a really good recommended isekai anime that I couldn't just skip over.
2. I'm Standing on a Million Lives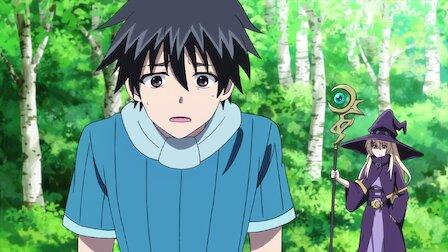 This isekai anime recently released its first episode on the second of October and follows the story of a boy who is transported to a fantasy world and, together with two of his classmates, has to defeat demons and monsters from this new world. the first episodes were amazing which promises that we will get another good isekai anime of 2020 this year.
1. By the Grace of the Gods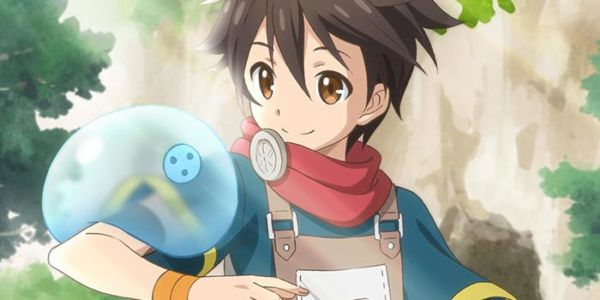 Well, at the number one spot is a brand new anime called "By the grace of the gods" coming out in October 2020, this isekai anime follows the main character who, after leading a life of misfortune, is granted a gift from the gods, a gift of an easy life.
He is reincarnated into a world of magic with an easy life, and with the gods looking out for him, he can finally pursue all the life he dreamed he had.
See Also: Top 10 Action Romance Anime Series to Watch Now!
---
Thank you everyone so much for watching, and I hope you enjoyed this anime list. If you enjoyed it, please consider subscribing to our youtube channel if you want to see more of this kind of content like this.
You can leave a comment and mention which anime you've seen and which ones you're looking forward to, and with that, I'll see you in the next recommended anime list.