What Are The Best Romance Anime Of 2020 To Stream Now
Hey everyone, and welcome back to Bakabuzz, So continuing with the theme of the top anime series of 2020, we're going to be depicting the romance section, and seeing what are the best romance anime of 2020 that you should actually watch.
Well, this is the best Recommended Romantic list you should check out!
Here We Go!!
20. Bishoujo Senshi Sailor Moon Eternal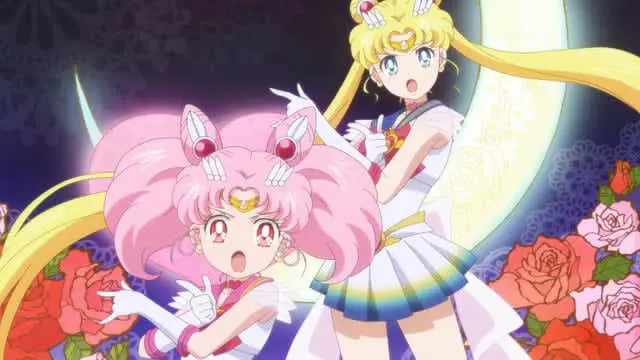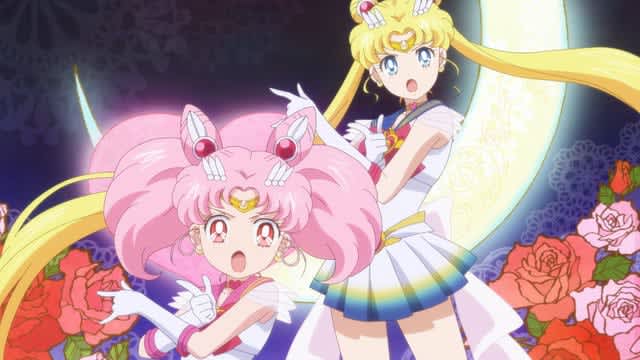 let's kick off our romance anime list of 2020 with the first part of the two scheduled parts anime films, of the well-known franchise Sailor Moon.
It was originally supposed to be released this year but was delayed to January of next year. Nevertheless, there has been a lot of excitement surrounding the to-be-released movie.
Read Also: Best Romantic Anime 2020: Best From The Rest
19. Adachi to Shimamura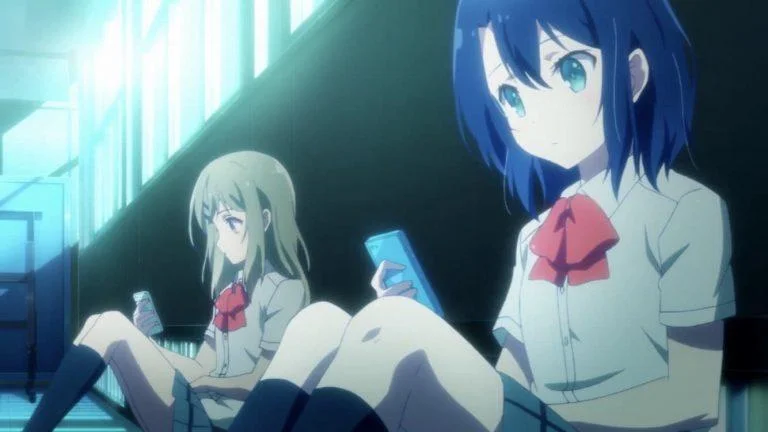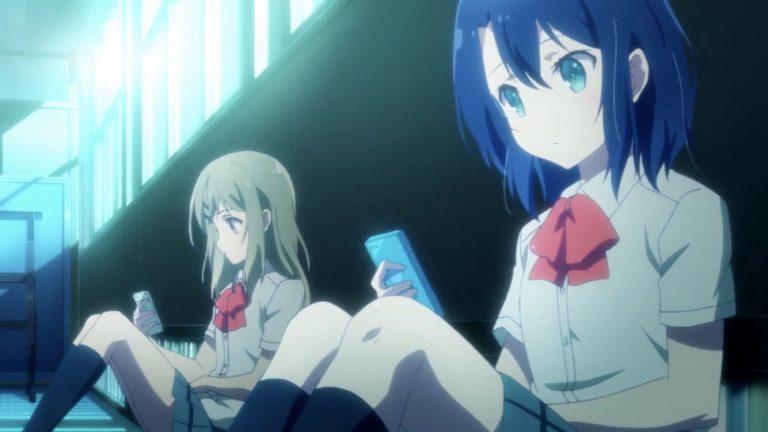 This brand new romance anime has its first episode released on the 9th of October 2020. Following the main character Adachi and her good friend Shimamura, we see many hints of romance, and all in all, a very entertaining show that quite a few people are excited about.
18. Love Me, Love Me Not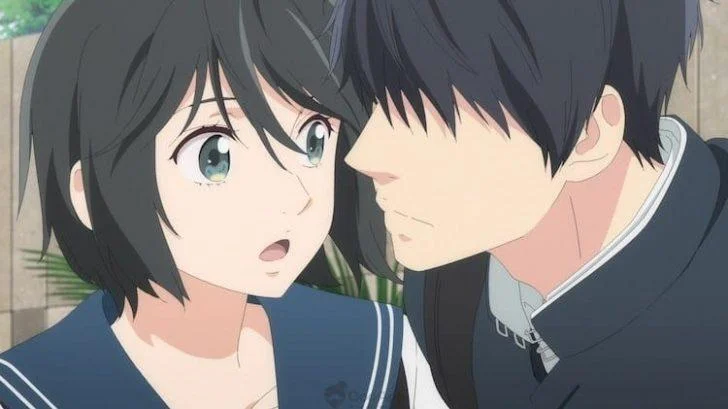 This is a good romance anime movie of 2020 that also goes by the name "Love, Be Loved, Leave, Be Left" we can definitely relate to at least 1 of 4 main characters who are exploring the word love, and what it is really means.
Definitely, you gonna love this 2020 anime movie as it's classified under the romance section, with an amazing heartwarming romantic school story, while mingled with a bit of drama.
17. The Quintessential Quintuplets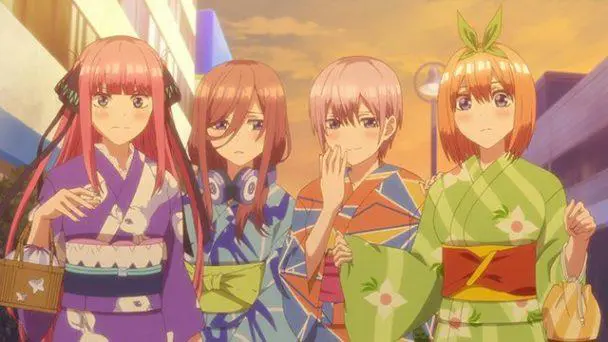 The first season of this romance school anime was released in January of 2019, however, this is 2020, and season 2 is on its way.  Why is it not here yet though?
The answer is due to the current pandemic of this year, It was delayed from October 2020 to January 2021. Very upsetting!! Anyway, This romantic anime tells the story of a student who lands a great paying job, which is tutoring 5 beautiful sisters who are all quintuplets, in case you couldn't guess from the title.
16. Hatena Illusion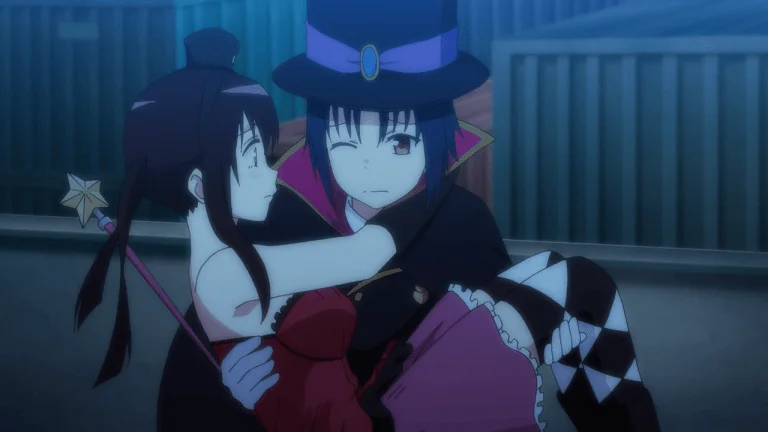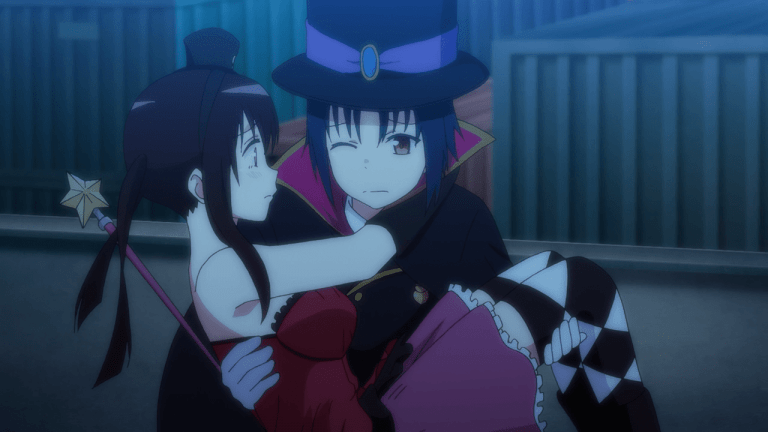 First released in January/2020 and continuing onto June, this anime has romance, comedy, and magic.  We follow the main character Hatena as she tries to help her parents find and return magical artifacts to where they should be. The romance part appears when she is reunited with her childhood friend, but she is disappointed when she realizes that the girl she thought was her best friend turns out to be a boy.
15. Monster Girl Doctor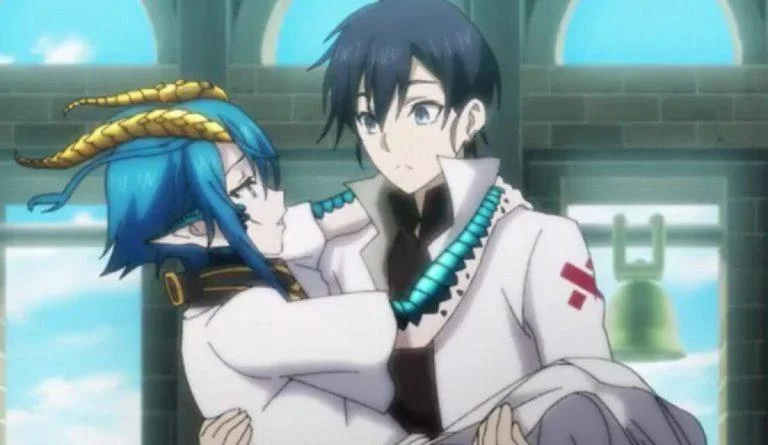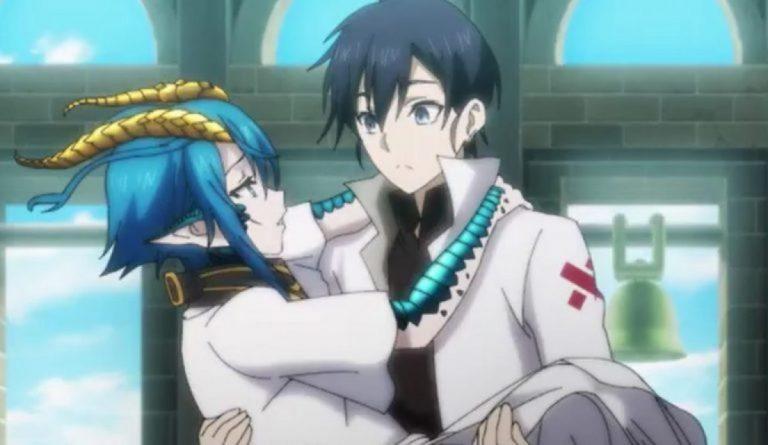 Aired in July/2020, Monster Girl Doctor is a unique romantic anime series that allows us to see what it is like to live in a world where monsters and humans are at peace.
Our main character and his partners are a human and lamia duo who run a clinic to help monsters in need.  For those who don't know what a lamia is, it is a half-human, half-snake monster. Sadly, there is no news that foreshadows an upcoming season 2, but it also hasn't been completely canceled, so no one really knows what will happen in the future.
See Also: Top 10 Action Romance Anime Series to Watch Now!
14. Sword Art Online Alicization
Following characters like Kirito, Asuna, and all the rest! The romance part of this mainstream anime is going on inside the "videogame world" side of the Isekai genre. Even though there is a lot of debate around the whole "SAO is a bad anime" topic, there are many people who have been excited about it.
Now even though the new season of Alicization originally started in October of 2018, it was split into 2 parts, with the name of the second part named "War of Underworld" and finishing airing in mid-September/2020.
13. In/Spectre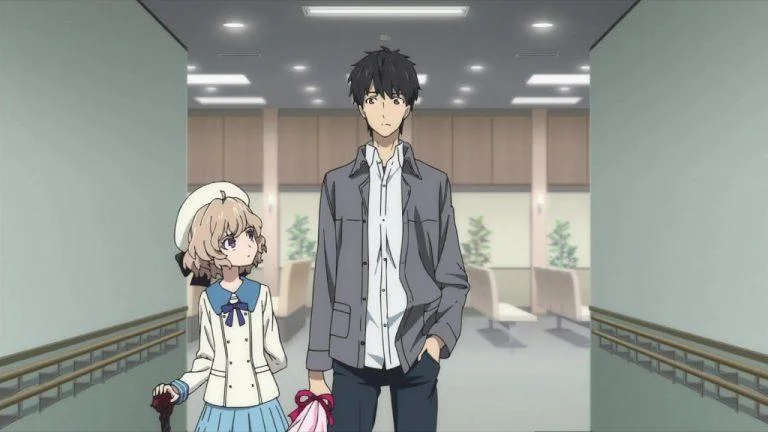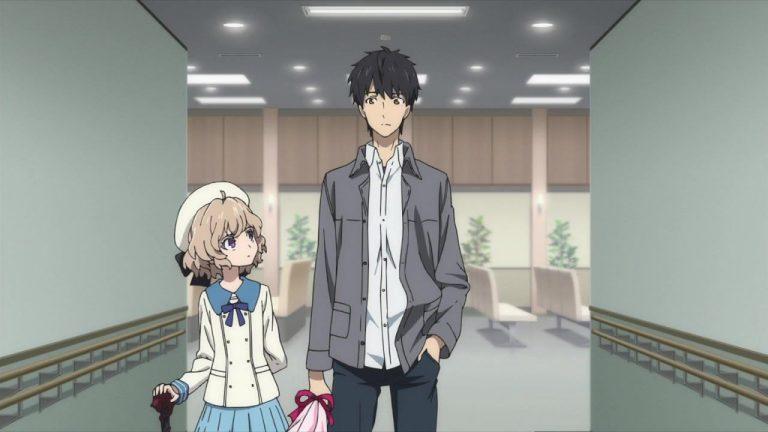 Been on air from January until the end of March 2020, In Spectre is a good anime that adds a few ghostly and otherworldly beings themes to its magnificent storyline.
Claiming genres like mystery, comedy, romance, and shounen, and throwing some supernaturals into the mix, we had really got a great 2020 anime that will definitely be getting a second season, due to the success it got.
12. Uzaki-chan Wants to Hang Out!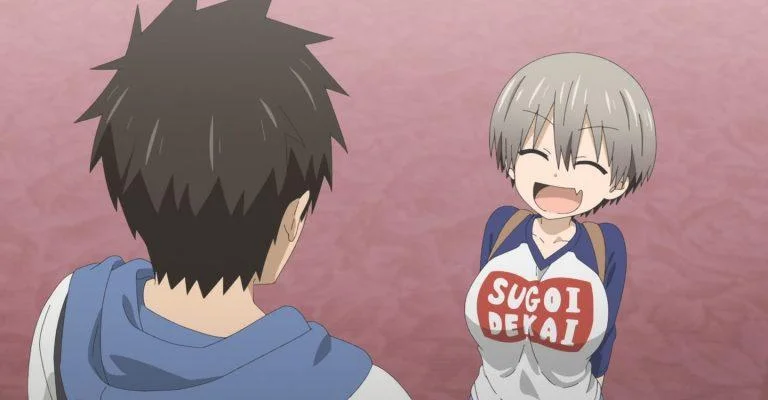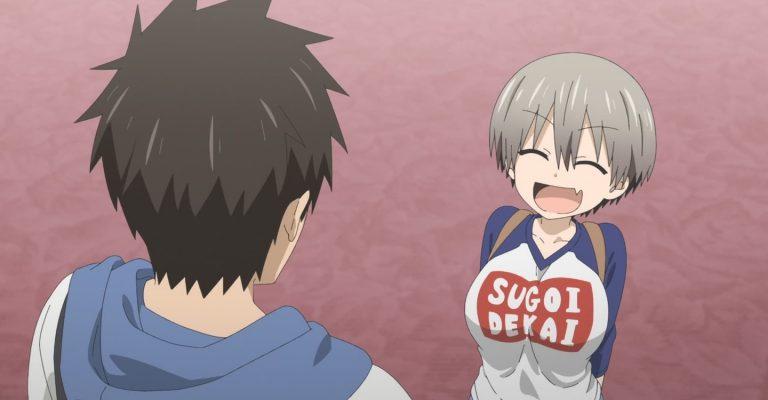 Probably one of the most popular and most meme-used anime series this year is Uzaki-chan. First aired in July, it has been watched and enjoyed by many people.
The story of this romance comedy anime tv show of 2020 focuses on Uzaki, and her upperclassman Sakurai, who get along very well.
However, it seems that sometimes Saukurai just wants a bit of peace and quiet, without being bothered by his underclassman… and the story goes from there.
11. Sing "Yesterday" for Me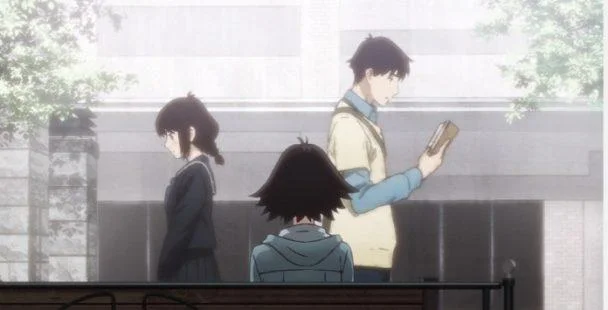 This 2020 romantic anime looks to the more serious and mature side of love stories, with less comedy compared to the previously mentioned romance anime series.  This is a good romance anime that allows us to have a close look at what love may mean to various people, while the story tries to show us even the smallest details of the given couple and showcases their deep emotions. It was first released on the 5th of April and continued until the 21st of June.
10. Arte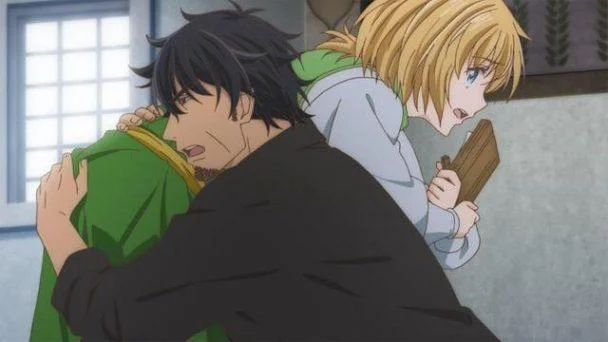 Coming next we have Arte. Sharing the same name as the anime title, the main character named Arte happens to be too involved in her dream of becoming a master artisan, that she would rather run away and pursue her dream, instead of marrying a nobleman and becoming an ordinary housewife. Well, this is by far one of the best romance anime series 2020 on our list, especially if you are into those tv shows that have such classic-medieval themes.
Check Out: The Best Romance Movies of all Time to Watch Right Now!
9. Rent-A-Girlfriend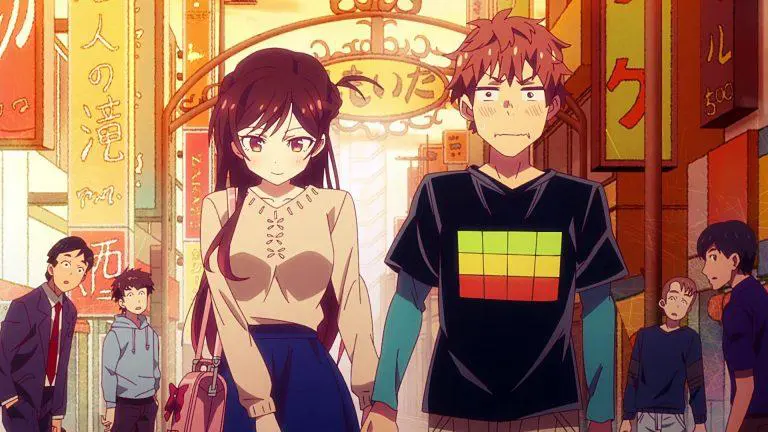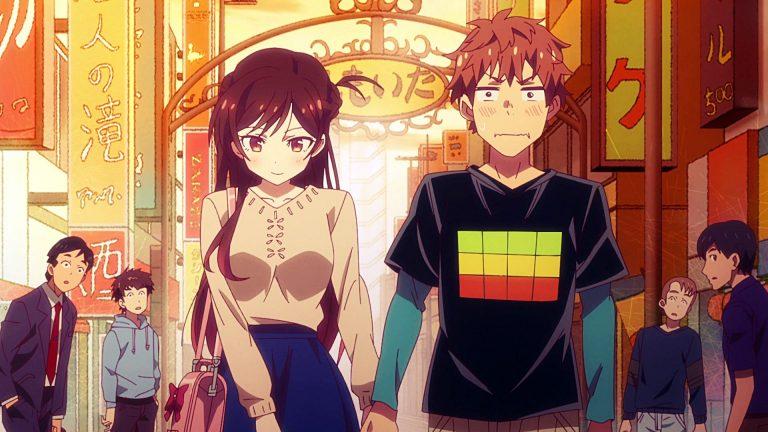 Next up we have Rent-A-Girlfriend, This is one of my favorite romance anime of 2020 releases. The story starts off with the main character getting heartbroken by his no-longer-girlfriend.
Then, more epic, hilarious, heart-warming situations will pop out as soon as our main character starts using a dating website in order to rents a girlfriend.
The first episode was released in July 2020 and the anime ended in September, and there is a suspected season 2 possibly coming out in the summer of 2021.
8. Science Fell in Love, So I Tried to Prove It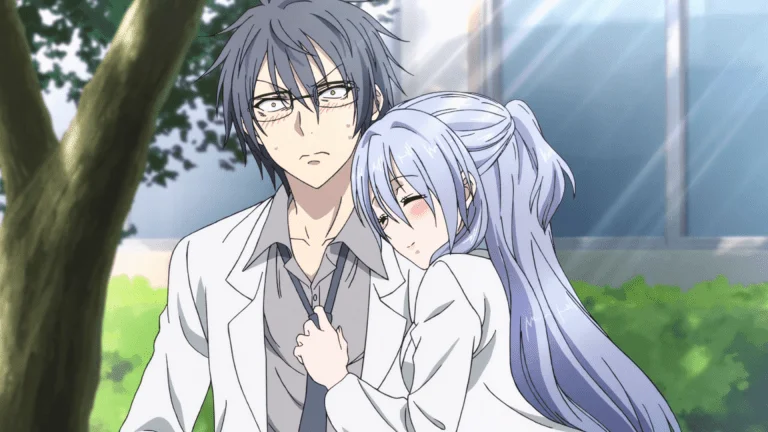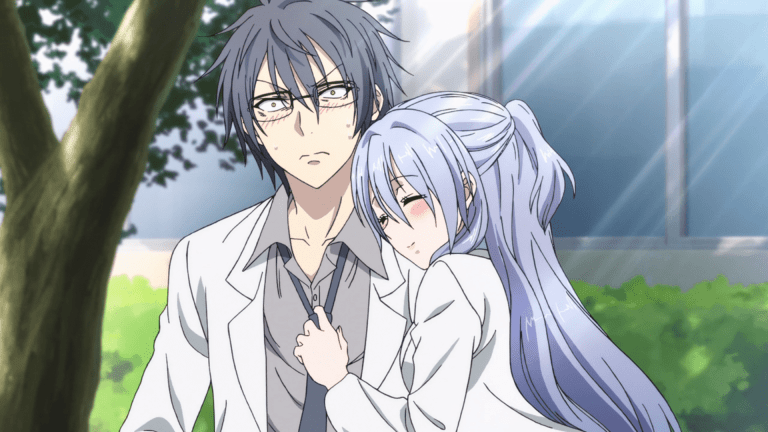 Another reason that "love" is so complicated is that it differs from one to another, even scientists have tried their best to find out ways to explain it and haven't gotten very far.
And again and again, here we have this romance anime of 2020 that is depicting an adventure of two university scientists, who have made it their mission to try and solve the mystery of love.
This 12-episode anime aired from January till March 2020 and is filled with uncommon daily school life, comedy, and of course romance.
7. A Whisker Away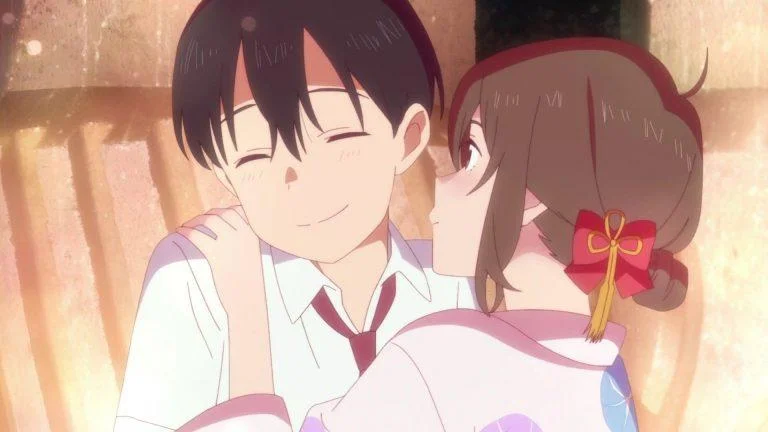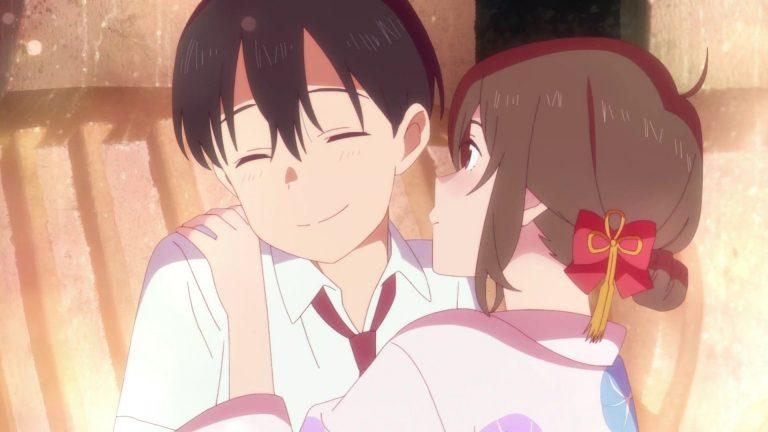 Also known as Nakineko, this is another good romance anime movie of 2020, which is following the good story of the main character Miyo Sasaki who interacts with her crush by taking on the form of a white cat.  Of course, she can't help him with any of his problems in that form, as a result, she must decide whether she is willing to risk it all or remain as his cat friend. This new romance anime film was released in June and deals with a very interesting topic.
6. Wave, Listen to Me!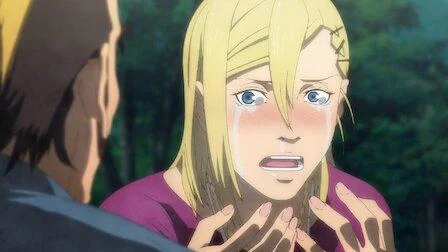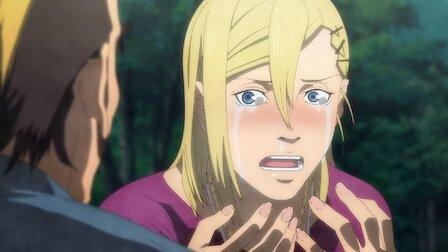 First seen in April and ending in June 2020, this brand new romance anime of 2020 tells the story of a girl named Minare Koda who goes from being heartbroken to being a late-night talk show host on the radio.
The scores and reviews about this series, show that so many people have enjoyed the 12 episodes of this amazing anime, which is filled with comedy, drama, and romance.
5. My Next Life as a Villainess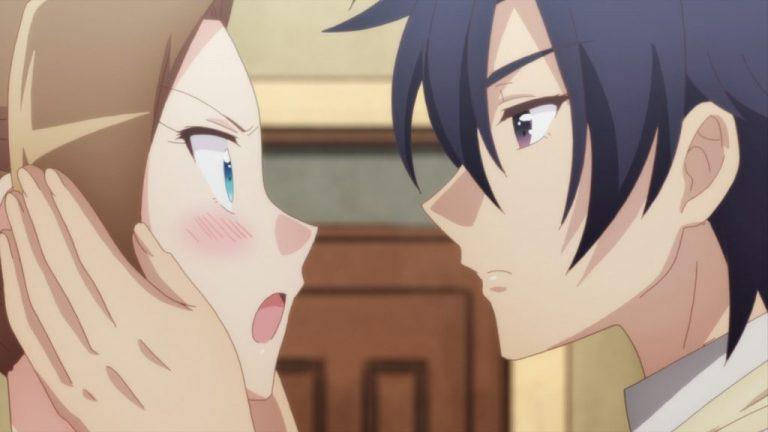 In this romance anime of 2020, we see that the main character gets transported into a videogame that she used to play. Not only she is now in another world, but also she got reincarnated there as a villain, and now she spends a lot of time trying to think of ways to continue her fantasy story without going down a path that will result in her death.
Well, her only option is to become liked by all the people around her so that she doesn't end up dying. This romance anime is also classified as a reverse harem, so you should give it a try as it's so good, and you will absolutely like this tv series.
Read Also: 20 Best Isekai Anime Series of 2020 to Watch
4. Is It Wrong to Try to Pick Up Girls in a Dungeon?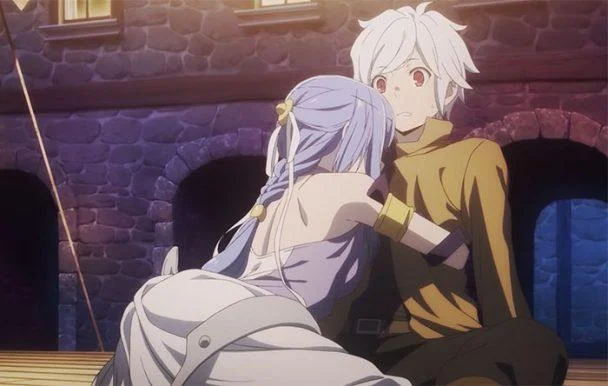 Back with season 3, and airing its first episode on the 3rd of October 2020, Danmachi is not only a good romance anime, but also has superpowers, adventure, action, and a few comedy themes going on too.
We see again the characters from this well-known anime show like Bell and Hestia, and frankly, this anime will definitely keep you entertained.
3. My Teen Romantic Comedy SNAFU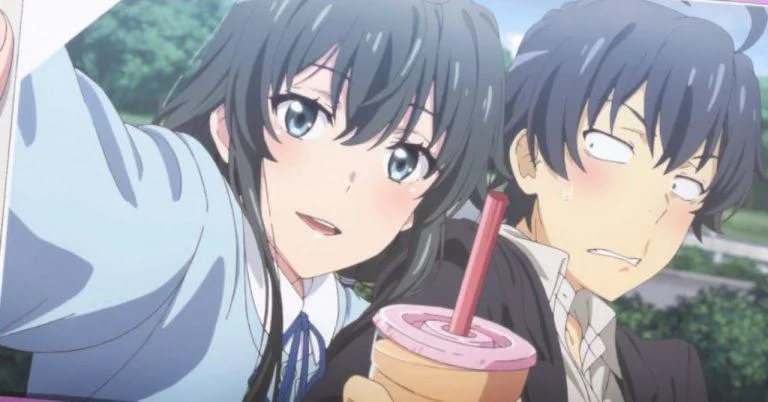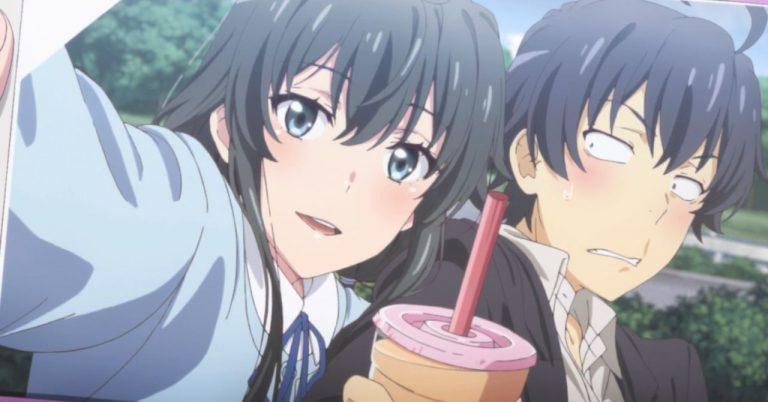 Released from April until the end of June 2020, this is season 3 of the well-known Orgairu series. Through the eyes of our badass main character, this anime tv show take a look toward the more pessimistic view of love and life in general.
Well let yourself dive into the life of Hachiman Hikigaya, who is the source of this pessimism and goes through 13 episodes of experiencing life from different views, that will teach precious lessons that life isn't so bad no matter what are the issues you are facing.
2. Fruits Basket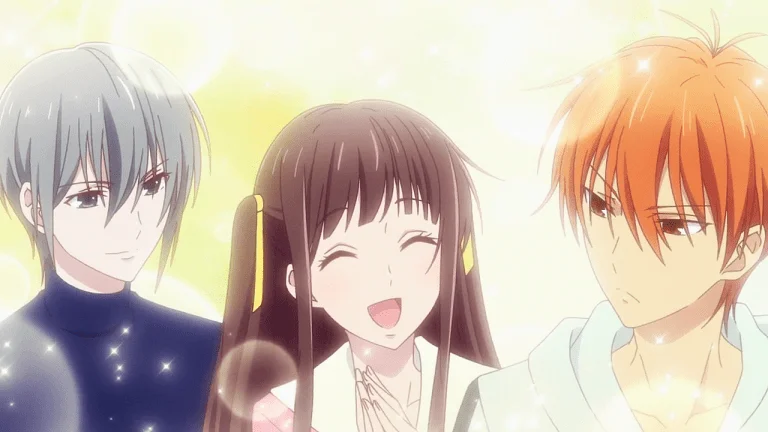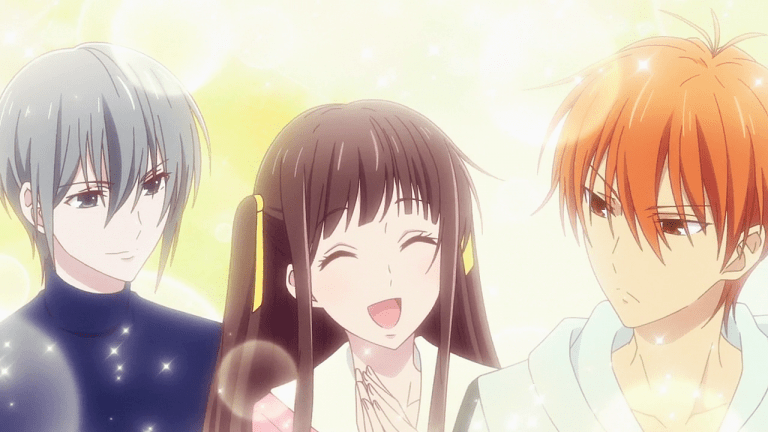 Moving onto number 2, we have fruits basket another good romance school sequel that should be on this list. This is a good romance anime of 2020 that's its second season just recently finished airing end of September 2020, Fruits Basket is filled with drama, comedy, school, and romance, all mingled with a supernatural theme to it. The good news is that a third season has been greenlit and is confirmed for 2021, it's one of those shows that gets a lot of hype around it.
1. Kaguya-sama: Love is War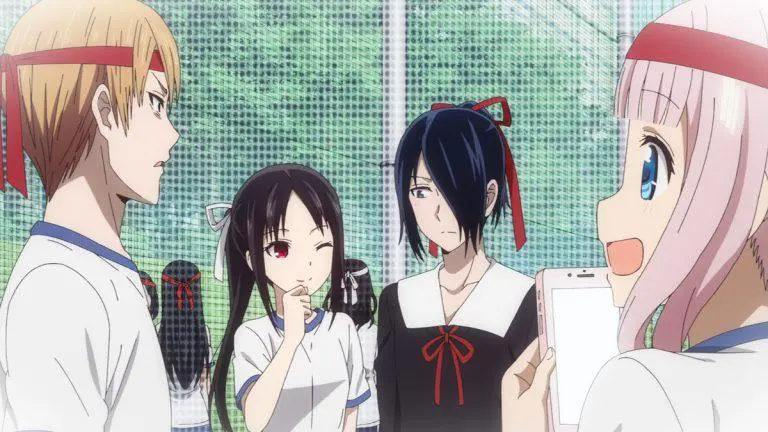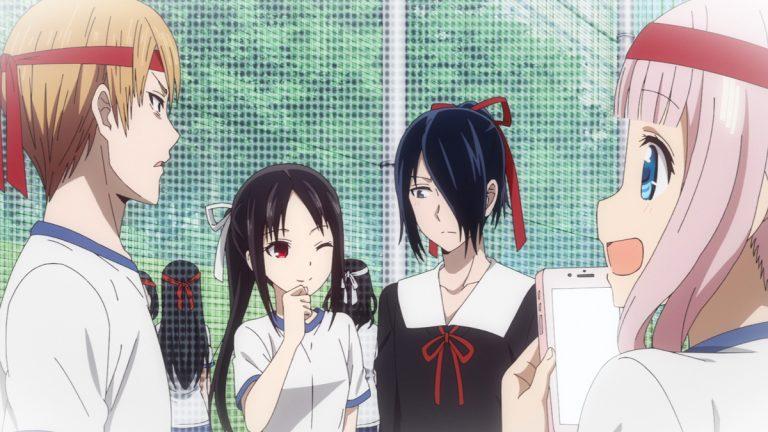 After the huge success that the Kaguya Sama anime series have received in 2019. Here is its second season that aired from April till June 200, we again had the chance to appreciate our favorite characters like Chika, Kaguya, and Miyuki.
The plot of this new is season is the same as the previous one except that the trio is now facing new challenges, while they still going through life with positivity. Hence, after finishing this romance school comedy tv shows all I can say is that this anime is so valid. and I'm so excited that season 3 is expected to air either during late 2021 or early 2022, anyway we all look forward to that.
Check Also: Best 8 Action Anime 2020 To watch: Best From Rest Edition
---
With that, we have reached the end of this list of the best romance anime of 2020 that you can watch Now, and Beyond!
You can also comment your opinion about the best romance anime series you have watched on this list, which ones are your favorites, and the ones you plan to watch later.
Thank you so much for watching, and we'll see you on the next list.