What are The Best Sad Romance Anime Series That Will Make You Cry?
Well, we will answer that by giving fans 18 of the top sad romance anime tv shows that will make most of you shed tears.
Hey everyone, and welcome back to Bakabuzz. Sometimes it is a good thing to let go of your emotion, and let your soul goes free to feel and mingle with diverse sentiments.
So in order to test your emotion, you can watch a drama movie, listen to a piece of sad music… or watch a sad romance anime.
Since our article is about animes, Here we have a compiled list of some Japanese tv series that will make you feel all the sad feelings that will play with your emotions, and possibly make you cry a bit.
---
18. Air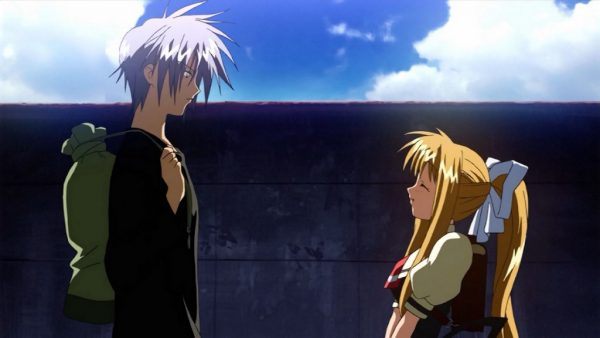 The main character Yukito Kunisaki is on a journey in search of the Winged Maiden who has bound to the sky centuries ago.
This happens after he hears a tale from his mother, and soon after he goes on a journey where he ends up meeting an unusual girl named Misuzu.
Classifying into drama and slice of life, this is a sad romance anime that was first released in January of 2005 and continued until March of that year.
Read Also: The 11 Best Korean Anime Series to Watch Now!
---
17. Irozuku Sekai no Ashita kara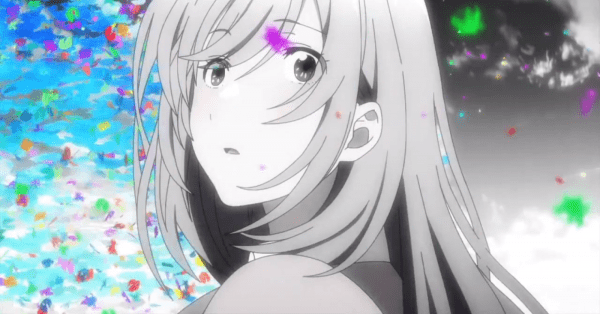 Also known by its English name "Iroduku: The World in Colors", this anime spans genres like Romance, Drama, and School, and it chronicles the story of Hitomi Tsukishiro and how his world goes from a very sad, dull, and emotionless, to an extremely colorful with the help of his grandmother and an artist in high school.
---
16. Rascal Does Not Dream of Bunny Girl Senpai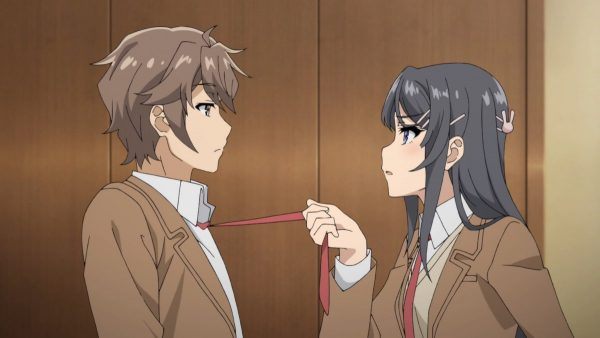 Having a very long Japanese name "Seishun Buta Yarou wa Bunny Girl Senpai no Yume wo Minai". this is another good sad romance anime that was released in October of 2018 and takes us on a heartwarming journey where teenagers experience a rare and unexplainable disease known as Puberty Syndrome. A disease with such supernatural effects, many don't understand it at all.
---
15. Sakurasou no Pet na Kanojo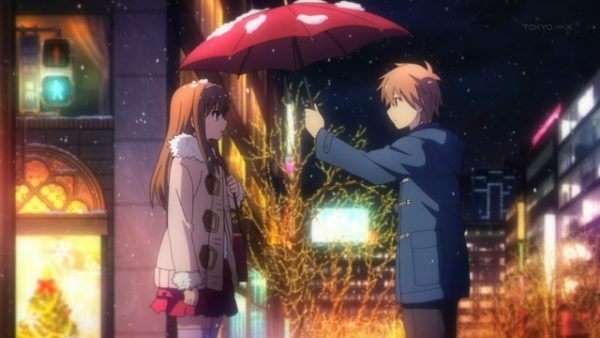 When abandoned kittens and his good conscience force second-year Sorata Kanda to move into Suimei High School's infamous Sakura Hall, it is especially difficult for Sorata considering how crazy the other occupants of the hall are.
First released in October of 2012, this sad romance anime is filled with drama and comedy moments, and motivational situations, and has an ending that you probably would not expect.
---
14. One Week Friends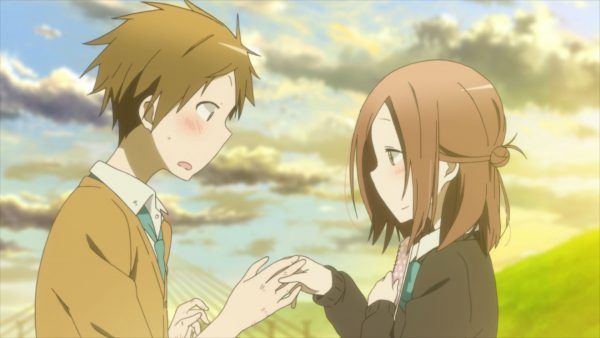 Sixteen-year-old Yuuki Hase finally finds the courage to speak to his crush and ask her if she wants to become friends.
His crush happens to be a girl by the name of Kaori Fujimiya and is a quiet and reserved girl who cuts herself off from everyone and does not spare him the same blunt rejection she gives everybody else.
however, the more time they spend together, the more she begins to open up to him but, nearing the end of the week, she starts to push him away once more. As you watch this school romance anime you will soon realize why this is classified as really sad.
See Also: Top 20 Best Chinese Anime Series as of 2020 to Watch
---
13. Bokura Ga Ita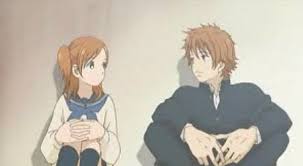 First seen in July of 2006 and continuing until December of that year, this is a sad romance anime, which is also classified into the shoujo section.
Bokura Ga Ita tells the story of a girl named Nanami Takahashiwho is filled with the hope of making new friends in her first year of high school.
---
12. White Album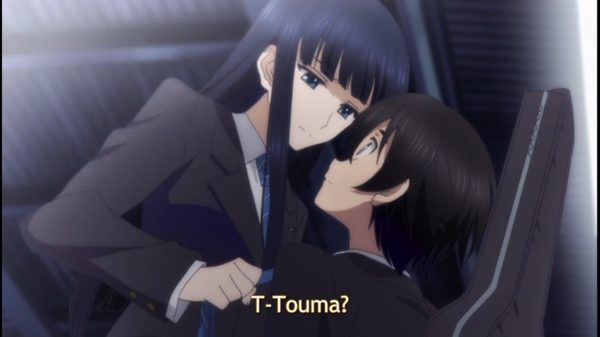 This sad romance anime takes on a journey through the life of an up-and-coming idol singer named Yuki Morikawa and college student Touya Fujii, and how their relationship continues in a world where Yuki is becoming more and more famous. How does Touya feel about everything, and what does this mean for their relationship together.
---
11. Nagi no Asu kara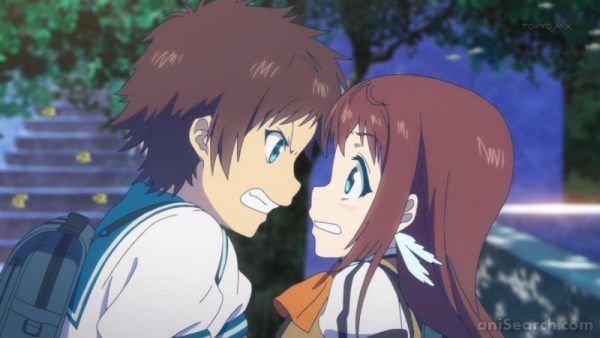 Also known by its English name "A Lull in the Sea", this show tells us about how humans used to live under the sea and use the power known as "Ena" to breathe underwater.
When a group of humans decides they want to rather live on the land, as opposed to in the sea, they lost their ability to breathe underwater.
First seen in October of 2013, we have a sad romantic anime with a story that chronicles the drama and funny moments of some kids who are forced to attend school on the land and leave the sea.
---
10. Rumbling Hearts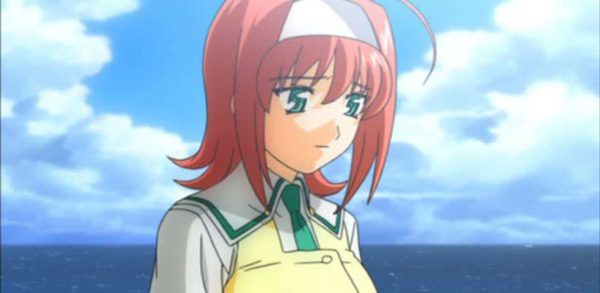 For Haruka Suzumiya and Takayuki Narumi, life is great. Hakura confesses to Takayuki that she likes him, and she finds out he feels the same way. Everything's great until a terrible accident happens and everything starts falling apart.
From the title of this sad romance anime, it became clear that it spans the saddest moments and falls into the genres of drama and love strories.
---
9. EF: A Tale Of Memories
On Christmas Eve, Hiro Hirono runs into Miyako Miyamura, a frivolous girl who "borrows" his bicycle in order to chase down a purse thief.
After Hiro finds his bicycle wrecked and Miyako unconscious, the two unexpectedly spend their Christmas Eve together.
This leads to many things ranging between love, rejection, acceptance and most importantly memories.
Check Also: Top 10 Action Romance Anime Series to Watch Now!
---
8. Golden Time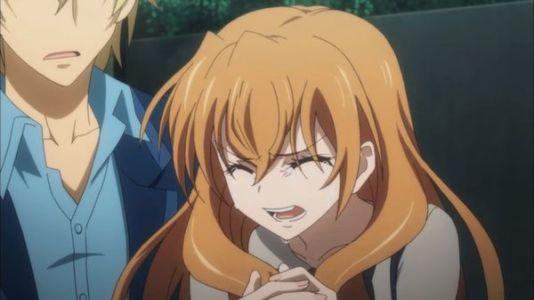 The main character Banri Tada is struck with amnesia, forgetting all of the memories of his hometown and past. However, soon after he decides to move on and begin a new life at law school in Tokyo.
But just as he is beginning to adjust to his college life, the beautiful Kouko Kaga dramatically barges into Banri's life, and their chance meeting marks the beginning of an unforgettable year.
---
7. Plastic Memories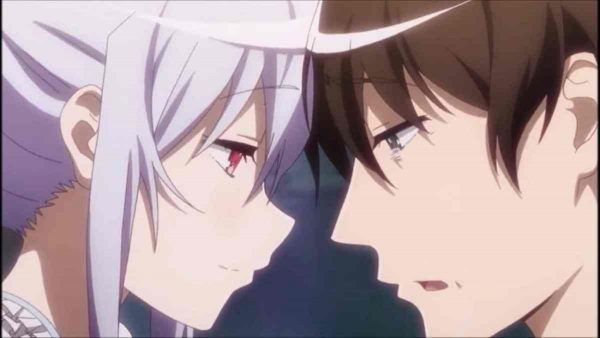 First being released in April of 2015 and lasting 13 episodes, we have a sci-fi, romance and a sad drama driven show that takes us on a journey through the life of Tsukasa, as he works for a company that produces human-like androids where he is tasked with retrieving the androids before they reach their expiration date.
---
6. Angel Beats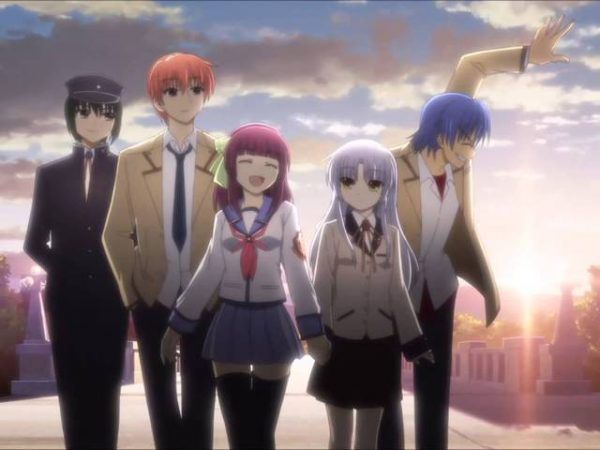 Don't let this action filled anime with lots of comedy fools you, because as the anime progress there will be sad moments and romance hardships that will make you shed tears.
the story of Angel Beats revolves around the main character Otonashi, who discovers and unravels the mysteries of the afterlife.
Joined with gun wielding comrades, they all have waged a war against an angel girl. Although he soon learn that there is a lot more to the mystery than just a "good versus evil" scenario.
---
5. Guilty Crown
Guilty Crown is a good apocalyptic show that takes place in a futuristic setting, where the anime main character surprisingly dive into a romance story with a sad girl, that will lead him later to start helping a rebel group fight against private military forces.
The military is there in the first place to try and help contain a deadly virus known as the Apocalypse Virus.
---
4. Orange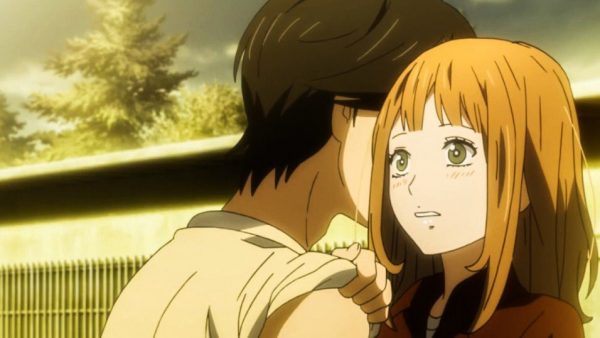 With its first episode being released in July of 2016, we watch a story unfold as our main character gets a letter from her future self warning her about what's to come.
Our main character is named Naho Takamiya, and as she starts her sophomore year of high school, she notices a letter addressed to her, with the sender being from 10 years in the future.
Read Also; Top 15 Best Underrated Anime On Netflix
---
3. Anohana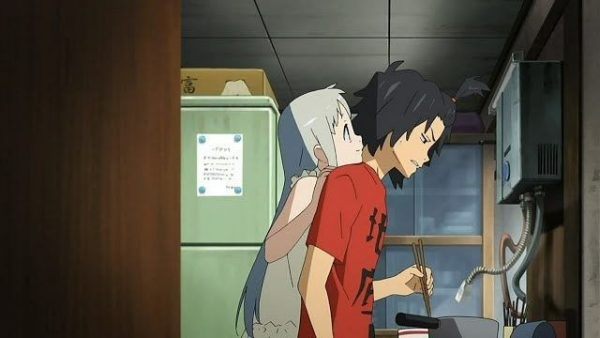 First seen in April of 2011, and covering themes like drama, supernatural and slice of life, we have a sad romance anime known as "Anohana: The Flower We Saw That Day".
The story focuses on Menma's friends, who meet up five years after her death to help her remember and make her wish come true so she can pass on into the afterlife.
Anohana is one of the tear-jerking anime that has been released and it should only be watched when you are really ready to cry.
---
2. Clannad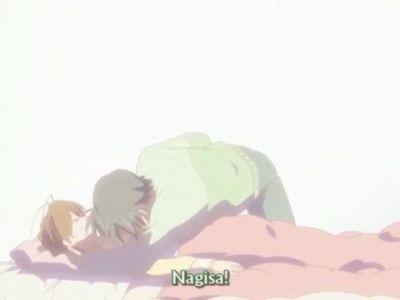 Tomoya Okazaki is a delinquent who finds life dull and believes he'll never amount to anything. Along with his friend, he skips school and plans to waste his high school days away.
One day while walking to school, Tomoya passes a young girl muttering quietly to herself. The girl's name is Nagisa and after a while they become friends, and Tomoya learns that life isn't as dull as he originally thought.
Well, you must bring a tissue before starting watching this good yet sad romance anime series that will make you cry till you run out of tears!
---
1. Your Lie in April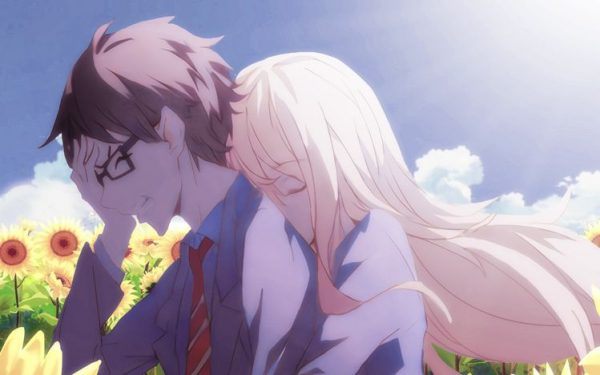 Your Lie In April is one of the more well-known sad romance anime tv shows, with a so dramatic story sad that is notorious for its ability to make people cry.
The main character, Kousei Arima is a child pianist prodigy, he is asked by a violinist to accompany her to a musical competition.
However, neither of them expected their lives to change so much from their encounter.
Check Also: Top 20 Best Action Anime of 2020 To Watch Now!