Here are The 10 Best Marvel Animated Movies you Should Watch
What are the Best Marvel Animated Movies to Stream? Well, here you belong as you are about to discover the 10 animation films from marvel that you will really enjoy!!
Marvel's new deal with Madhouse Studio bodes well for the future. In fact, the Japanese animation giant studio has the pieces to produce amazing, dynamic, colorful and elegant animation works (or rather anime) which is an evolutionary leap for Marvel on the small screen.
But still due to the worldwide popularity of Marvel works. their animated movies usually ranks higher than any of other studio's movies:  as Marvel is more greedy about their goals and more careful and professional in promoting their super-heroes characters.
Hence, with no Further Ado, let us show you the Best Marvel Animated Movies that You Should Really Watch:
---
10: Ultimate Avengers: The Movie
Based on Marvel's Ultimate comic series, Ultimate Avengers is one of the best animated movies that offers an action packed adventure.
When Earth is attacked by an alien invasion force, General Fury tries to unite Iron Man, Thor, Giant Man, Wasp, and Captain America in order to save the world. Animation is pretty good, uses lots of dark shading and bold character designs. The music is great too and feels cinematic.
However, the story is a bit hasty and backward. However, overall, Ultimate Avengers is a solid adaptation of the historical Marvels comic series.
Read Also: Top 10 Best Dc Animated Movies as of 2020
---
9: Marvel Rising: Secret Warriors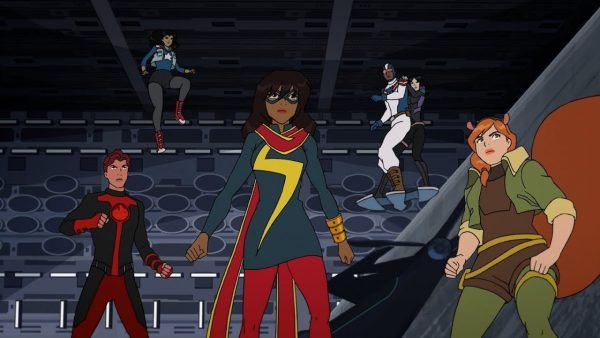 Marvel Rising: Secret Warriors, a satirical but cheerful and bright modern new branch of the Marvel Tree, uses fresh faces to give new life to familiar heroic animated movies ideas.
Despite some animation hiccups, the eighty minute feature is sure to win the hearts of Marvel fans young and old. Strong female roles, variety, and themes in Origin Story.
---
8: Next Avengers: Heroes of Tomorrow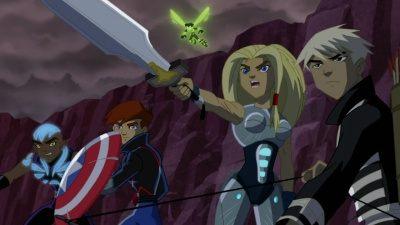 The Marvel Next Avengers: Heroes of Tomorrow animated film introduces a bold new vision for the Avengers.
After twelve years in hiding, children of the Avengers are targeted by Ultron when they are discovered at a secret polar base.
The story is super fun and the characters are particularly compelling. In addition, the animation is good; It features colorful and simple designs that create a unique visual style. Bold and daring, Next Avengers: Heroes of Tomorrow is an exciting and impressive adventure.
---
7: Ultimate Avengers 2: Rise of the Panther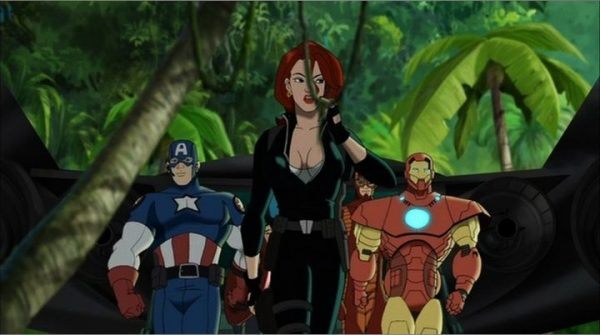 This Movie was well done for an animation film. The artwork and animation were greatly done. These guys and girls are artists who are very skilled in their chosen profession.
I top my hat for you, for doing such an excellent artwork. I wish I had the skills that they possess to do the same job and would like to work in an aimation film company. Because, simply It's a very entertaining job, and im in love with it.
---
6: Lego Marvel Super Heroes: Maximum Overload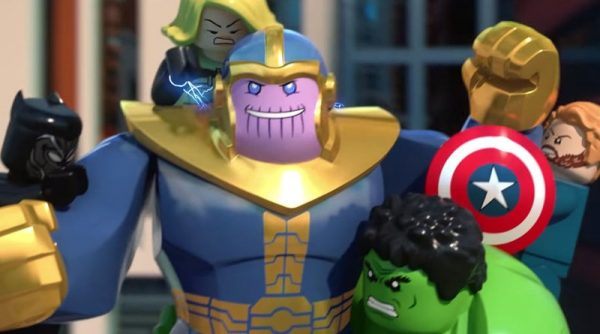 LEGO and Marvel Entertainment have a great relationship and they've worked together and produced so many animated movies so far!
LEGO Marvel video games are arguably the best LEGO games on the market and they have worked together for a number of movies as well. The first of them appeared in 2013 with LEGO Marvel Super Heroes: Maximum Overload.
It is considered the first in the series – and also the best. This animation movie was basically a series of battles – very similar to current video games.  As Loki had a Norn Frost and used it to "stir up" villains, whom the heroes had to confront and defeat one by one. Every Marvel hero you want to see is here, and the movie is packed with the exact type of humor that LEGO Marvel fans have come to expect.
---
5: The Invincible Iron Man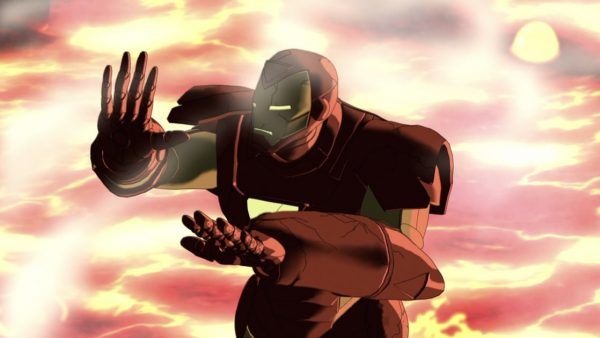 This Marvel Animated Version of Iron Man is a little better than the real avengers movies. It is longer and a little more dense. It wasn't that bad, the 3D battles are awesome, the kind that will leave you staring in awe, along with the 2D animations it's pretty cool. The first 40 minutes is the intro and the other forty minutes, you get a great job. The director made the first forty minutes fun cleverly not to disturb you with talking, and pushed ahead with gorgeous 3D battles. Really smart but somehow seems a little slow, Battles: Cool effects but you'll only see Iron Man fight for a few minutes and then rush back. This is the beginning of Iron Man, so don't expect to see him in cool outfits (you'll see him in his latest suit for a while), his original suit was gray, boring and big.
People new to Iron Man might want to catch it, as Iron Man fans can watch. She has gorgeous fights, and explodes everywhere they fight with a touch of short nudity (wow! A great animated movie for showing short nudity). Those who watched this might want to watch the upcoming animated movie, Doctor Strange and for the rest of the fans they might want to await the upcoming live-action movie Iron Man. It might not be one of the best animated movies but it's still awesome.
See Also: 12 Best Animated Movies 2020 you Should Watch
---
4: Doctor Strange: The Sorcerer Supreme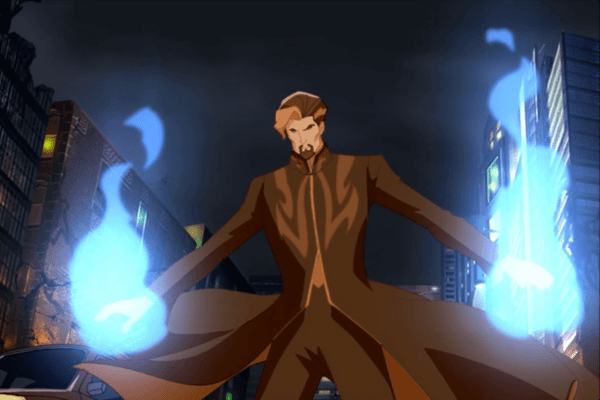 This movie is decent. following the famous Dr. Stephen Strange, who is one of the most gifted surgeons in the world, however, he is also highly arrogant and dismissive of his colleagues.
Overall this is one of the top Marvel Animated Movies, and it takes a slight transformation for the Supreme Wizard that I don't mind. and is often slow at times with scenes that can be easily cut and won't change the story.
It's quite fun in certain parts and is generally an entertaining marvel movie, although the second part is just a commercial work, that has to actually happen in order to get the characters to work for their living.
---
3: Big Hero 6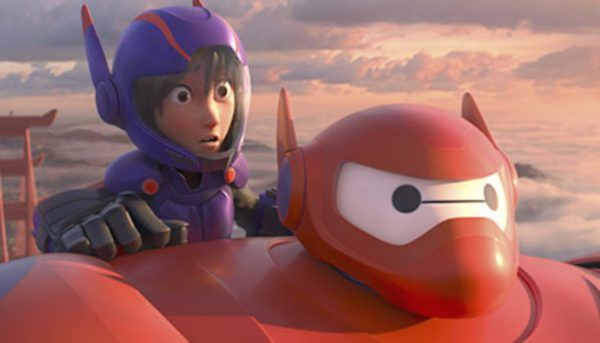 Coming at number 3 of the best Marvel Animated Movies we have "Big Hero 6", a fun and fast-paced action, full of action and often touching. In a subtle and poignant way, the film deals with teen grief and anxiety while offering all the thrills of a big-budget animated movie with superheroes.
Although heart and humor may always be present, the most welcome feature of Big Hero 6 is its delightful sense of perpetual imagination.
---
2: Thor: Tales of Asgard (2011)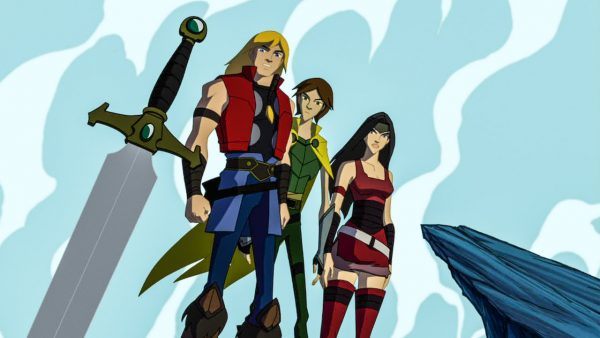 Young brothers Thor and Loki risk entering Jotunheim to retrieve the legendary Surtur sword. The Warriors Three accompany the siblings on their adventure, as their search presents challenges of strength and willpower.
Thor: Tales of Asgard sets itself apart from most other Dc animated Movies on this list by telling the story of a young future hero who was not yet considered worthy of wielding Mjolnir's power.
The Lionsgate studio proves once again that it can produce some first-rate Marvel animated movies while telling a compelling story of coming of age.
Certain elements of Tales of Asgard made their way into the first Thor movie (meaning the young Thor's raucous inexperience) but nonetheless are worth looking for any true Marvel fan.
---
1: The Hulk Vs. (2009)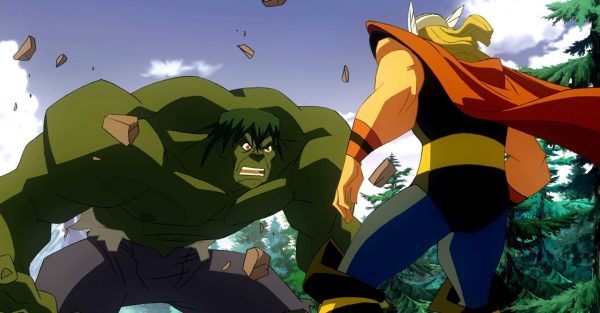 If you're a fan of Hulk's smashing stuff (and let's be honest, who isn't?), This is the movie you've been looking for. Best of all Marvel Animated Movies so Far!
it's a one-on-one adventure duo, in which Hulk confronts Wolverine and Thor in two separate stories in which Hulk is shown doing Hulk things.
Hulk's rivalries with these two heroes are well documented in comic history, and this animated thriller goes straight to the goodies: fighting, fighting, and more fighting.
While these animated mini-films may be a little a little out of the way in storytelling, they definitely don't skimp on action. Simply put, when the Hulk is angry, things shatter, and the Hulk is very angry here.
Check Also: The 20 Best Japanese Anime Movies to Absolutely Watch Right Now!