Hey Anime Fans, here are the Best Anime Movies that you should watch, why? because simply, we took on our shoulders the responsibility of compiling a Japanese movies top list of various films, from different themes be it new ones, classics, masterpieces, or some good movies that we think are overlooked, underrated, and deserves to be mentioned in order to give fans something unknown, yet amazing to watch!
Chill, Because you have come to the right place to discover new Good Japanese Anime Movies to add to you watch list.
Here We Go!
---
⦁ Her Blue Sky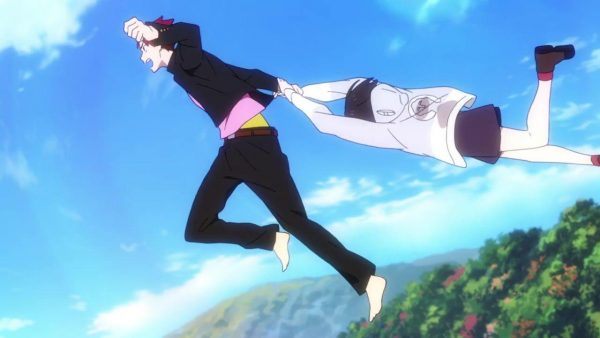 Let's kick of our list of the best anime movies with this good japanese animated film that revolves around a second-year high school student Aoi Aioi who is an aspiring musician her older sister Akane. Akane is an ex-boyfriend and struggling guitarist she knows to Shinnosuke Kanamuro and she knows who's actually she knows skate from 13 years ago after traveling from the past to the present.
After an accident 13 years ago, Akane Aioi parents had passed away leaving. Akane to give up her ambition to take care of Aoi Aioi and breaking up with, she escaped he has then felt in debt to her older sister. One day she's invited to perform at a music festival as a session musician by a famous Enka singer named Dankichi Nitobe at the same time she knows skate returns to Aoi Aioi and Akane a stone after a long time away then she knows mysteriously appears and away falls in love for the first time.
the truth is this anime movie is so bad for people who are so emotional and has a weak heart because I think you will find too much drama, sad, and tear jerking moments in this show.
Read Also: The 20 Amazing Japanese Anime Movies You Must watch Right Now!
---
⦁ The Relative Worlds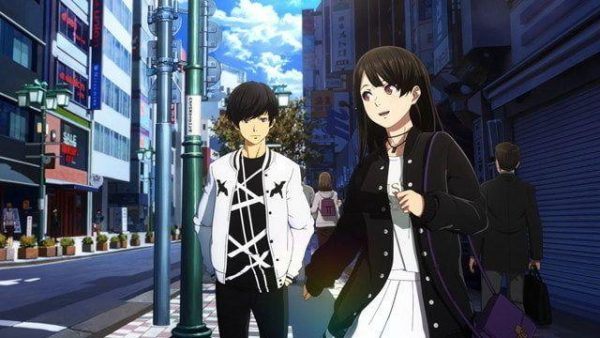 here is one of the top drama sci-fi anime movies i have ever seen! The story is set in Japan in 2020, focusing on Shin Hazama, and a version of himself who led a different life in another Japan appears. A crack opens in the everyday life that he thought was impossible to change. Boys and girls have to decide what to think and choose when the world changes completely. The battle with another world and another self begins.
---
⦁ Maquia: When the Promised Flower Blooms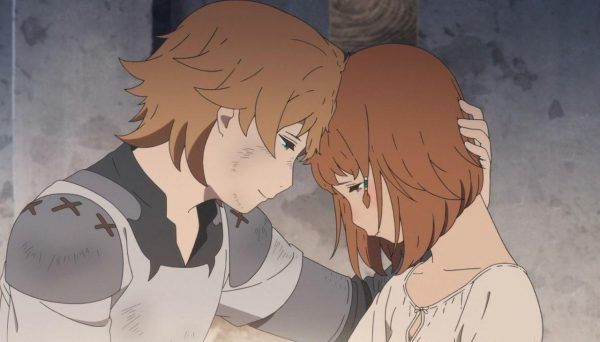 the truth is, im deeply in love with amazing movie, well its so good, with great animation, and a unique story, this drama fantasy anime movie depicts the story of Maquia, only 15, who is going to live for centuries without aging past adolescence. She belongs to the Iorph, a clan of ageless beings a bit like her. who can live for hundreds of years and remain separate from the lives and daily troubles of mankind. However, Maquia has always felt lonely despite being surrounded by her people, as she was orphaned from a young age. She daydreams about the surface world, but dares not travel from her home thanks to the warnings of the clan's chief.
And escaping war, a lass finds a lone surviving infant and decides to boost him as her son. Here the troubles and delightful events begin during this best movie.
See Also: Best Ecchi Anime Movies That will Excite you
---
⦁ Our Seven-Day War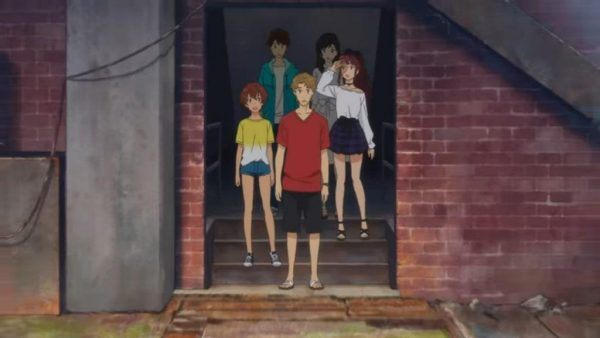 what can i say about this anime film, well you gotta watch it thats all! because you will love it and fully enjoy it!
the story of our seven-day war is set On a hot day right before summer vacation, all first-year male students of the second class from a junior high school disappeared was it an accident a group abduction. In fact, they were hiding in an abandoned factory near the river and used it as a liberation area to rebel against the adults.
the adults are in a great confusion by the huge and unexpected operations cooperated by the female students entangled with real abduction cases, a corrupt mayor election, and even involving parents and television reporters who are thrilled by the liberation broadcast and barricade the comedy-mystery progresses.
In a light tempo that doesn't give the audience a chance to breathe another brilliant end that is full of satire I personally recommend this anime to everyone, I have a feeling that this anime will you like.
---
⦁ Hello World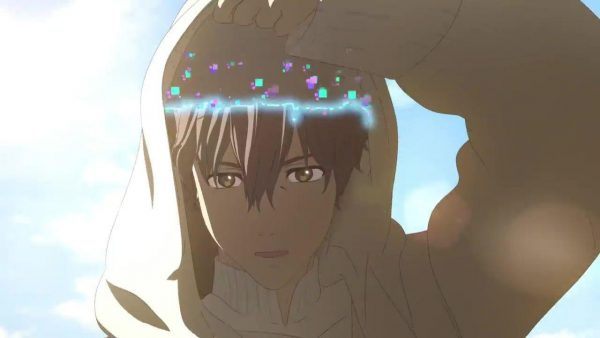 Now, Coming at Hello World, which is one of the best anime movies of all time, This japanese sci-fi love story film is set in Kyoto in the year 2027, and the city of Kyoto has undergone tremendous technological advancement. Within the city lives Naomi Katagaki, a socially awkward and introverted boy with a love for books, and Ruri Ichigyou, a girl with a cold personality who is often blunt with people. Despite having similar interests, Naomi is afraid to approach Ruri due to her unfriendly nature.
Naomi ten years from now appears in front of the yang Naomi together. they must change the future and say the classmate Ruri whom the younger evening me starts to date in three months doesn't die Rudy.
Check Also: The Top Hollywood Movies Inspired By Anime and Manga
---
⦁ Mirai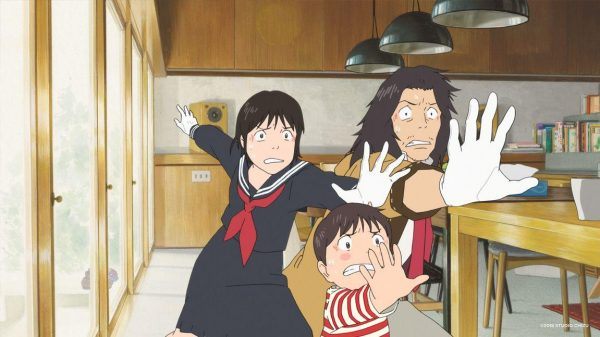 Oh yeah this anime movie is with so many nominations and won multiple awards, this is the type of movies that grown ups will enjoy more than youngsters, the story of Mirai Depicts the tale of A young boy named Kun, who feels forgotten by his family when his little sister Mirai arrives. Running away from home, Kun stumbles upon a magical garden that serves as a time-traveling gateway where he encounters his mother as a little girl and has a series of adventures with his baby sister, who is all grown up, opening a new perspective on his world.
---
⦁ Blame!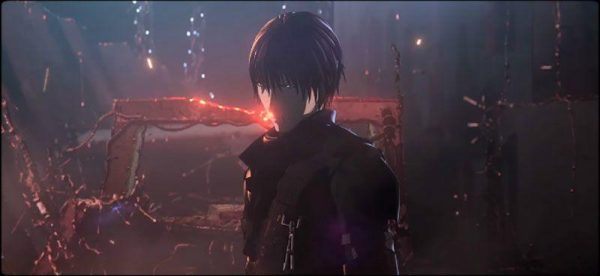 Blame! is that kind of anime movies that will make you enjoy every single minute of it, you will watch it with wide-open eyes cuz you can't skip The fight scenes and visuals that are very well done, while the story stays simple and to the point.
overall, this animated movie is det In the distant technological future, where civilization has fully integrated with cyber-technology, resulting in automated cities, and resulting also a multi-leveled city structure that replicates itself infinitely in all directions. A virus causes these automated systems to malfunction, sending humanity to the brink of extinction as their own defenses turn on them. Here, suspense, excitement, and the way to solve the virus problem start at the end of this great anime movie.
Read Also: 10 Best Japanese Anime Movies with an English Dubbed Version
---
⦁ I Want to Eat your Pancreas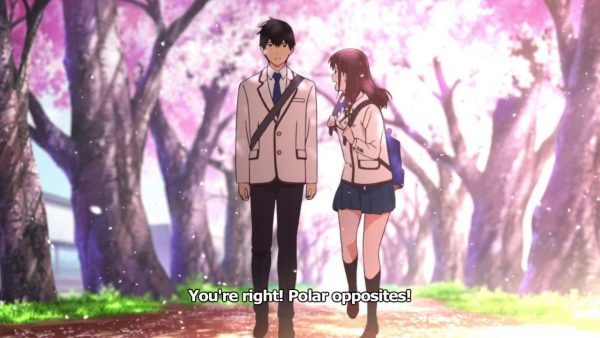 An aloof boy comes across a book in a hospital waiting room. He soon discovers that it is a diary kept by his very popular classmate who reveals to him that she is secretly suffering from a fatal pancreatic illness. he begins trying to help her experience everything she wants to do before the final day. Through this process, he learns some powerful truths about himself and the world. It originally appeared as a web novel in 2014 and has since been turned into a manga, a live-action movie, and now finally we have one of the best anime movies ever.
---
⦁ ARAGNE: Sign of Vermillion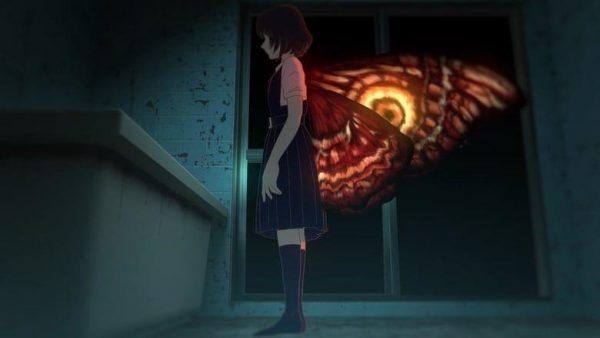 This is one of the top supernatural horror anime movies you may have ever seen! Aragne: Life might be better for shy, anxious college student Rin, The apartment she has rented is hardly the sunny palace the rental listings suggested. The housing complex is rundown, grim and haunted by troubled souls lurking in dark corners. Ghastly crimes are occurring within the vicinity. And a grinning stranger makes his unsettling presence known.
Beyond all this, Rin is coming to understand that something even more sinister is manifesting itself, something at the cursed crossroads of mythology, monstrosity and life science . Determined to seek out out more, Rin visits the library, where she meets a sympathetic young staffer. But what she learns doesn't begin to place her mind comfortable.
See Also: 10 Great Anime Movies For Real Anime Fans
---
⦁ Penguin Highway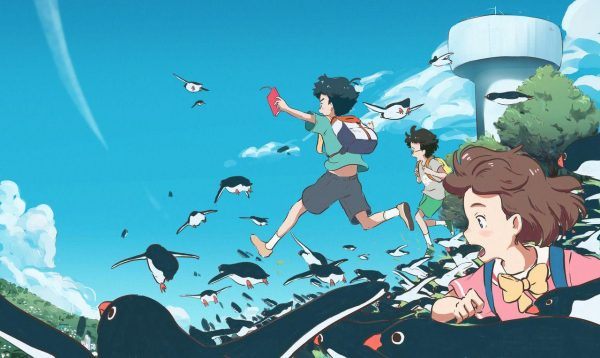 well, well, well, let me present to you another one of the best anime movies I've ever seen! which story depicts the genius Aoyama, who is merely within the 4th grade, but already lives his life sort of a scientist. When penguins start appearing in his sleepy suburb many miles from the ocean , Aoyama vows to unravel the mystery. When he finds the source of the penguins may be a woman from his dentist's office, they team for an unforgettable summer adventure!
---
⦁ The Wonderland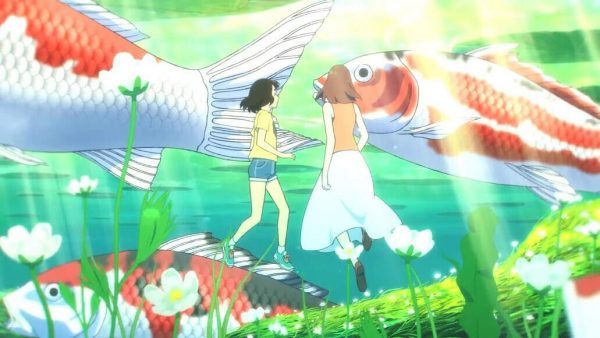 Japanese Anime Movies are all Good, but this one is fire, the background is fire, the story is fire, you will watch it on fire… wonderful and mysterious birthday adventure, one that you will never forget you'll see it during this new good 2019 anime movie. so lets follows a girl without self-confidence, who meets a mysterious alchemist Hippocrates and his student Pipo who are on a mission to save lots of the world. Together, they laid the groundwork for "Wonderland" and Akane is labeled as Wonderland's savior.
Check Also: 10 Best Ghibli Movies and Films that you Must Really Watch
---
⦁ Love Live! Sunshine!! The School Idol Movie: Over the Rainbow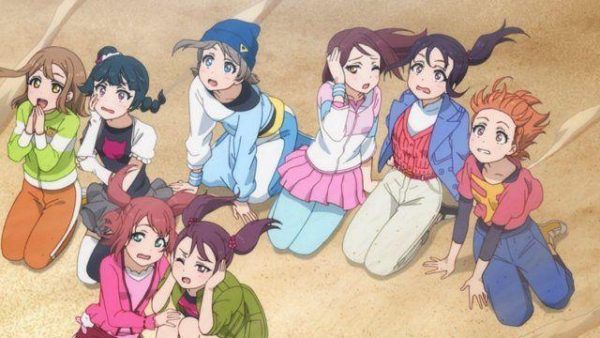 Now its time to enjoy some pretty girls, school idols, and happy songs that will cheer you up! this is by far one of the best school anime movies, the story depicts the closure of Uranohoshi Girls' high school, where the third-year students—Dia Kurosawa, Kanan Matsuura, and Mari Ohara—have just graduated, leaving Aqours with solely the primary and second-years. While checking out a replacement place the remaining members can use to practice, they plan to visit the new school they're going to soon enroll in. However, to their surprise, the building seems to be abandoned! It seems that thanks to the varsity board's worries regarding how the freshly transferred Uranohoshi students may burden the clubs, they were instead sent to a branch school.
---
⦁ Promare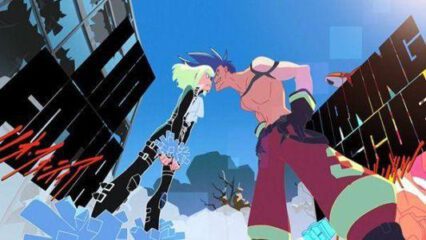 Did you just watch fire force anime series? which is by the way one of the best new 2019 anime tv shows! well if yes, then, you really need to check out one of the best newest anime movies called Promare – especially if you're a Studio Trigger fan.
The Story is set after Thirty years has passed since the appearance of Burnish, a race of flame-wielding mutant beings, who destroyed half of the world with fire.
When a new group of aggressive mutants appears, a battle begins, Galo Thymos. Galo will have to go up against the leader of Mad Burnish, Lio Fotia. Will Galo triumph, or will the world be engulfed in flames?
Read Also: The List of 20 Best High School Anime TV Series
---
⦁ Fate/stay night: Heaven's Feel II. Lost Butterfly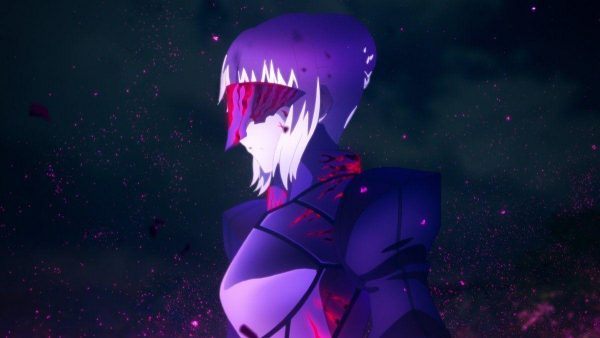 Im a big fan of fate series, due to its amazing animation, visuals, fighting scenes, epic soundtracks, and much more that this franchise offers, well lucky me here is another good movie that stayed faithful to the anime series; and its The story is tailored from Heaven's Feel, the third and final route of the visual novel Fate/stay night. Continuing immediately from the events of Fate/stay night: Heaven's Feel I. presage flower, the film focuses on the grail War and therefore the relationship between Shirou Emiya and Sakura Matou, two teenagers participating within the conflict. After Shirou is eliminated from the War as a Master, he continues to hunt salvation for Sakura and therefore the other participants, and meaning to be a hero of justice who saves everyone. He sets call at search of the reality behind a mysterious dark shadow and its murder spree, determined to defeat it.
---
⦁ The Anthem of the Heart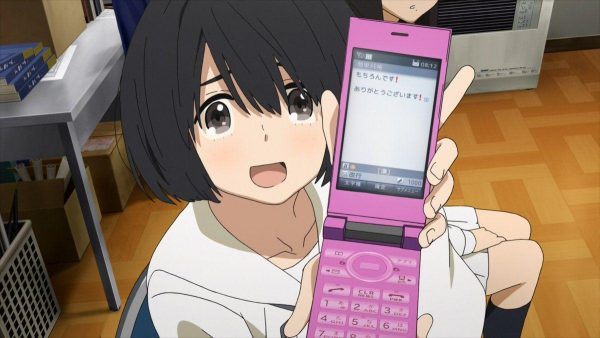 You my fall in love with this movie only by reading its Title, and you can imagine that it is about emotions, heart-touching lines, and pretty songs, you have to watch it 100%. the story of this one of best movies ever is all about Jun Naruse, a girl who carries the guilt of ending her family with the words she carelessly uttered, when she was young she saw her father exit a love hotel, among another woman. Without understanding the case, she tells her mother, leading to her parents' divorce,
While she is crying, she imagines a fairy egg that curses her by sealing her words so she won't hurt people again.
See Also: 11 Best Romance Comedy Action Anime Series you Should Watch
---
⦁ Code Geass: Lelouch of the Ressurrection
All Hail Lelouch, not only one of the top japanese movies, but also one of the best anime series too! So, allow yourself to dive within the story of this film that depicts: After Lelouch's passing at the top of Code Geass R2, the planet has enjoyed an unprecedented peace under the guidance of the United Federation of countries. That peace proves to be as fragile as a bubble when Nunnally and Suzaku are both abducted.
The look for two of them leads Kallen Stadtfeld and her fellow investigators to the dominion of Zilkhstan, where they find C.C., who is on a mission to finish the resurrection of the person liable for the best revolution in history—a legend who will get up, take command and save the planet from peril once more.
---
⦁ The Girl Who Leapt Through Time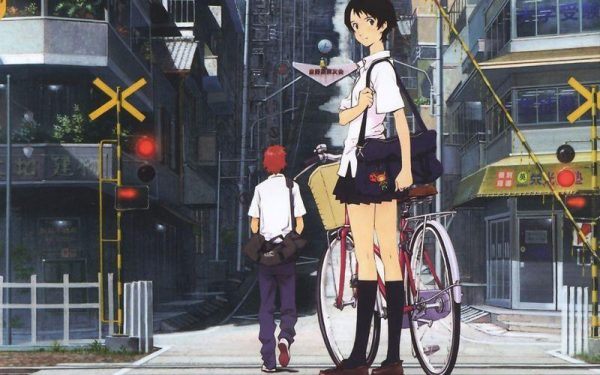 Although it's old, it's still one among the best japanese anime films that you simply will watch, rewatch, and rewatch and you won't get enough! because it's not boring at all.
Makoto Konno is in her last year of highschool , but has a tough time deciding what to do with her future. In between enduring the pressure of her teachers and killing time together with her best friends, Makoto's life suddenly changes when she accidentally discovers that she is capable of literally leaping through time, she is going to attempt to use this newfound ability to travel through time to her advantage.
Check Also: The 27 Best Anime Tv Series to Watch on Netflix Now
---
⦁ Weathering with You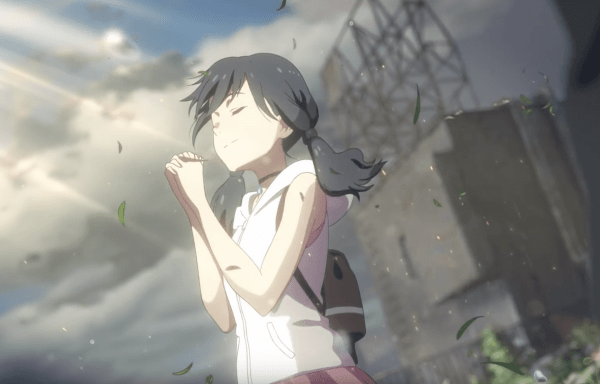 Oh yeah! if Joker was the best movie of 2019, won multiple oscars, well, its a shame that oscar committee didn't add weathering with you anime film to the list of nominees too, and believe me if so, this will beat all the movies out there! oh my god its so good that im speechless, and can't express what i have in mind into words.
Overall, The rain doesn't simply fall in "Weathering With You," an anime movie about love in a time of catastrophe, it gushes.
The summer of his high school freshman year, Hodaka runs away from his remote island home to Tokyo, and quickly finds himself pushed to his financial and personal limits. The weather is unusually gloomy and rainy every day, as if to suggest his future. He lives his days in isolation, but finally finds work as a writer for a mysterious occult magazine. Then one day, Hodaka meets Hina on a busy street corner. This bright and strong-willed girl possesses a strange and wonderful ability: the power to stop the rain and clear the sky.
---
⦁ Your Name
I will use Emily Ushida Review on This: "Stunningly animated and well acted, this extraordinary Japanese coming-of-age tale is equal parts body-swap comedy, time-travel romance, and adventure film". and in my opinion we have come to on of the best japanese anime movies ever saw! the story depicts Mitsuha Miyamizu, who may be a highschool girl living within the town of Itomori in Japan's mountainous Hida region. She is tired of country life and needs to be a handsome boy in her next life. She begins to modify bodies intermittently with Taki Tachibana, a highschool boy in Tokyo, once they awaken . they convey by writing messages on paper, their phones, and sometimes on each other's skin. Mitsuha causes Taki to develop a relationship together with his coworker Miki.
Read Also: Here are the Top Upcoming New Anime Series 2020
---
⦁ koe no katachi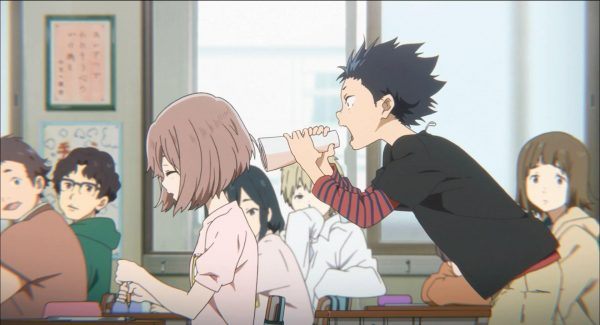 Oh Yeah i fell like i will not be able to give you a pertinent description of this good, great, stunning anime movie, but i will do my best and you should watch it because, it addresses one of the most deepest issues in our society, it is full of life lessons, dramatic moments, tear jerking situations, and hardships that a deaf faces, struggles, and deals with, with no one there to feel them, help them, or simply understand them!
the story of silent voice highlights: As a wild youth, grade school student Shouya Ishida sought to beat boredom within the cruelest ways. When the deaf Shouko Nishimiya transfers into his class, Shouya and therefore the remainder of his class thoughtlessly bully her for fun. However, when her mother notifies the varsity , he's singled out and blamed for everything done to her. With Shouko transferring out of the varsity , Shouya is left at the mercy of his classmates. he's heartlessly ostracized all throughout elementary and secondary school , while teachers turn a blind eye.