10 Best Anime Movies 2016 that are Just Amazing!
Are you ready to know the 10 Best Anime Movies in 2016, here you belong! because today you are gonna have a unique list that contains the top 10 Best Anime Movies that marked 2016,
we think that the best of 2016 are likely One Piece Film Gold & Kimi no Na Wa (Your Name). according to the tickets sells, but there are some other Good anime movies from this year that worth watching too.
 As 2016 hits the ending mark, here are the 10 Best Anime Movies we're recommending as the best released in Japan's theaters so far.
Also, you can check out the Best New Movies 2017.
Back to our Countdown of The Best Anime Movies of 2016:
10 – PriPara Minna no Akogare Let's Go PriPari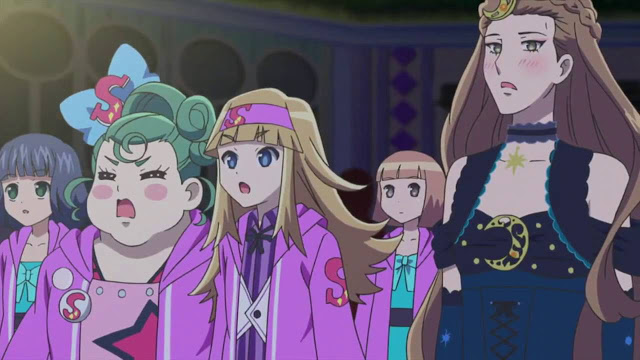 Genres: School, Slice of life, Music, Shoujo, Music
Release time: March 12, 2016.
Plot:
The story begins when the protagonist Laala Manaka receives an SOS from Falulu Bokerdole in PriPari in France, the sacred place for the PriPara idols. Laala then learns that the whole PriPara world will soon disappear because PriPari has started losing its "KiraKira" power. To save the place and Falulu, the PriPara idols have to perform at the stages around the world. ( Source: Crunchyroll)
9 – Digimon Adventure tri. Ketsui
Genres: Action, Drama, Comedy, Adventure
Release time: March 12, 2016.
Plot:
Time has passed since Alphamon appeared, and restoration work has moved ahead little by little in the town of Odaiba.
"I had decided once I got back to Japan, I'd be sure to take a dip in a big bath!" shouts Mimi. Because of that and a desire to make their new members Meiko Mochizuki and Meicoomon feel welcome, the DigiDestined go to a nearby hot springs theme park. Everyone has a good time, but Joe doesn't show up.
Joe feels caught between the imminent reality of college entrance exams, and his responsibilities as a DigiDestined.
"Why do we have to do this again?"
Just then, another infected Digimon appears in Odaiba. It's that proud virus type, Ogremon… As a TV station helicopter relays a broadcast of his rampage, Mimi and Palmon spring into action.
"We'll show people that there are good Digimon, too!"
Mimi and Palmon ignore Koushirou's attempts to hold them back, however, and their battle brings about unforeseen consequences…
Joe and Mimi each have their own troubles. Then on the day of Tsukishima General High School's festival, that man appears before them…
The adventure now evolves once again… (Source: Official website)
8 – Zutto Mae Kara Suki Deshita: Kokuhaku Jikkō Iinkai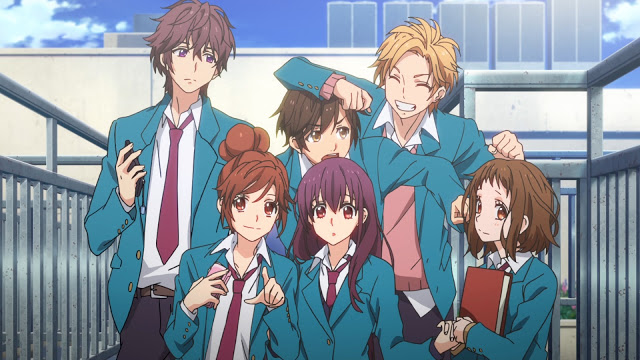 Genres: School, Romance
Release time: April 23, 2016.
Plot:
Kokuhaku Jikkou Iinkai: Renai Series (music and animation series featuring seiyuus) created by HoneyWorks getting an animated movie to premiere Spring 2016.
(Source: MyAnimeList)