3 – Yu-Gi-Oh!: The Dark Side of Dimensions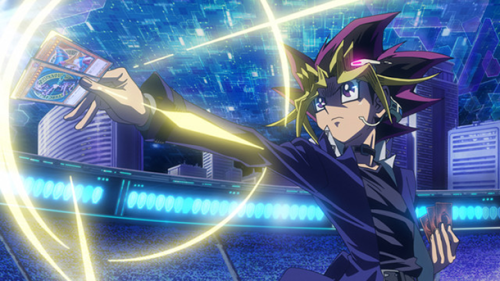 Genres: Shounen, Game, Adventure.
Release time: April 23, 2016.
Plot:
In the past, Yuugi Yami and Kaiba have clashed many times!! Yuugi Yami, who resides in Yuugi Mutou's body, and Kaiba will have a duel that bets their pride and accepts each other's mutual experience. (Source: ANN)
2 – One Piece Film Gold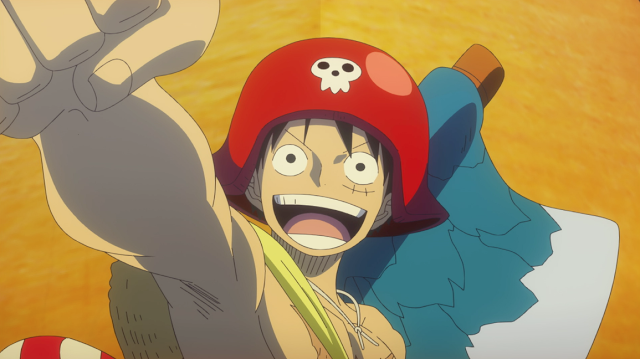 Genres: Action, Adventure, Drama, Comedy, Fantasy, Shounen.
Release time: July 23, 2016.
Plot:
One Piece Film: Gold is the 13th One Piece movie, which had been released in Japanese theatres on July 23, 2016. The movie was first announced following the broadcast of Episode of Sabo. The title and release date of the film were revealed in the first 2016 issue of Shueisha's Weekly Shonen Jump magazine. the story focusing on the Straw Hat Pirates who are taking on Gild Tesoro, one of the richest men in the world.
Kimi no Na Wa. (Your Name)
Genres: Drama, Movie, Romance, School, Supernatural
Date aired: Aug 26, 2016
Kimi No Na Wa, is the N1 on our list of the Best Anime Movies 2016
Plot:
The story is set one month after a comet that has fallen for the first time in a thousand years in Japan. Mitsuba, a high school girl living in the countryside, wants to live in the city because she is tired of living in the country. Then, there's Taki. He's a high school student living in Tokyo with his friends while working as a part-timer at an Italian restaurant. He also has a strong interest in fine arts involving architecture. One day, Mitsuba dreams of herself as a young man. On the other hand, Taki also has a dream where he is a female student attending high school in the countryside. What's the secret behind their dreams?