Hello, fellow anime fans! We've taken on the responsibility of compiling a top list of the 12 best Japanese anime movies of 2022 that you should definitely check out. Whether you're looking for a new romance, a heart-breaking drama, or an isekai gem, we've got you covered. We understand that sometimes it can be hard to discover new and amazing anime movies to watch. That's why we've put together this 2022 list to give fans something fresh and exciting to add to their watch list. So sit back, relax, and explore the world of Japanese anime movies of 2022 with us!
12. DEEMO: Memorial Keys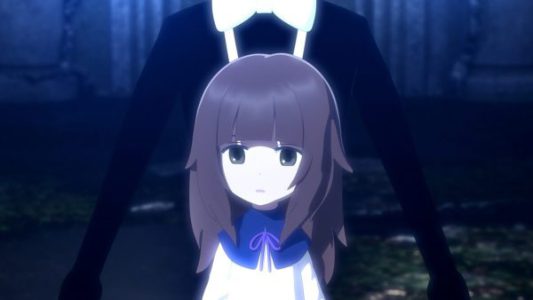 First on the list is DEEMO: Memorial Keys, a 2022 anime movie produced by Signal.MD and Production I.G. The movie is set in a world of fantasy, and spans genres of music, and supernatural.
The story follows a mysterious figure named Deemo, who lives alone in a castle and spends his days playing the piano. One day, a little girl falls from the sky and lands in the castle. The castle is home to many mysterious inhabitants, and there is a sacred tree that grows in response to the melody of the piano. Hence, the girl has no memory of her past, and together with Deemo, they embark on a journey of discovery.
11. Kaitou Queen wa Circus ga Osuki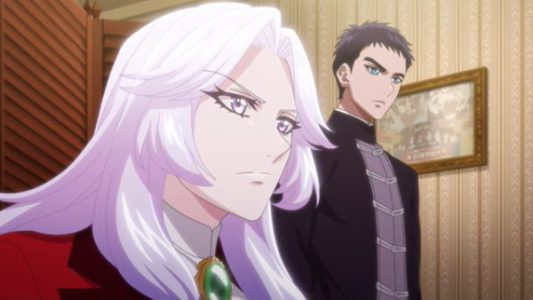 Up next we have Kaitou Queen wa Circus ga Osuki, which is among the greatest anime movies of 2022. Created by East Fish Studio, the story takes place in a world where airships are common, and Kaitou Queen is a skilled thief who always succeeds in stealing what they desire. The gender and age of the Kaitou Queen remain a mystery. One day, a mysterious circus troupe, comprised of magicians, hypnotists, and other special abilities, appears. The circus troupe steals the precious gem that Kaitou Queen is after and challenges them to a contest.
10. Break of  Dawn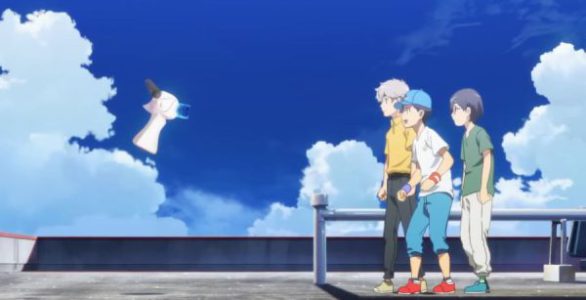 Break of Dawn is a sci-fi drama anime movie from Studio Zero-G that's set in the year 2038. The story revolves around Yuuma Sawatari, a young elementary school student who is passionate about space. When his parents gift him with a robot named Nanako, he is initially disappointed to discover that it's just a simple housekeeping robot. However, when Nanako's system crashes, it reveals that it's actually being controlled by an extraterrestrial entity that needs Yuuma's help to return to space.
9. Inu-Oh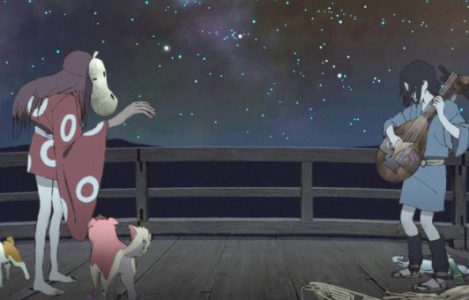 This is a well-recommended historical anime movie from Studio Science SARU that's based on a light novel of the same name. The story of Inu-Oh focuses on Tomona, who went on a dive to find an ancient sword in the waters where the Heike clan fell at the battle of Dan-no-Ura, but unfortunately, he lost both his sight and his father. With limited options left, he learned to play the biwa and became skilled enough to join a respected troupe of storytelling performers. Tomona took on a new name, Tomoichi.
One day, Tomoichi met a strange individual who enjoyed frightening others with his unusual appearance. To his surprise, the sightless storyteller treated him as an equal, and they became fast friends. The stranger chose the name "Inu-Ou," and together, they started performing after discovering that he could hear spirits telling forgotten tales of the Heike clan. Tomoichi changed his name again to Tomoari and used his music to promote Inu-Ou's underground dance performances. They quickly became popular among the masses, but their unconventional style challenged the traditions that the shogunate held dearly. As their fame grew, they faced opposition from the forces of tradition that controlled the society around them.
8. Blue Thermal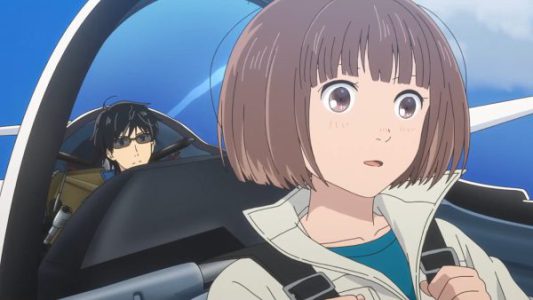 One of the top anime movies of 2022 is Blue Thermal, a romance drama film from Studio Telecom Animation Film that follows the story of Tamaki Tsuru, a college student who is looking for love and adventure. She was a sports enthusiast throughout her school years, but now she's on a quest to find romance. Unexpectedly, she joins her university's glider club and discovers a new passion for flying. The movie explores the ups and downs of her romantic and aviation journeys.
7. To the Only Me Who Loved You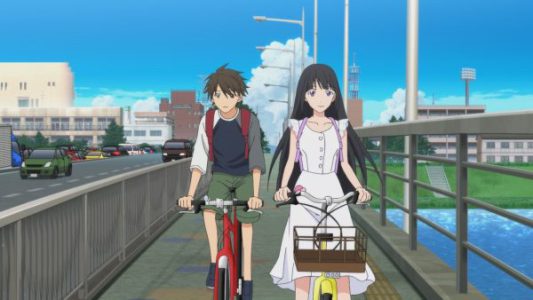 Here is a good school romance drama anime movie from TMS Entertainment that was released in 2022. The story of Kimi wo Ai Shita Hitori no Boku e (To the Only Me Who Loved You) revolves around a boy who lives with his father after his parent's divorce. He meets a girl named Shiori Satou at his father's research lab, and they develop a relationship that gradually blossoms into love. However, everything changes when their parents decide to marry each other, and they must move to a parallel world where they are not stepsiblings.
6. Goodbye Don Glees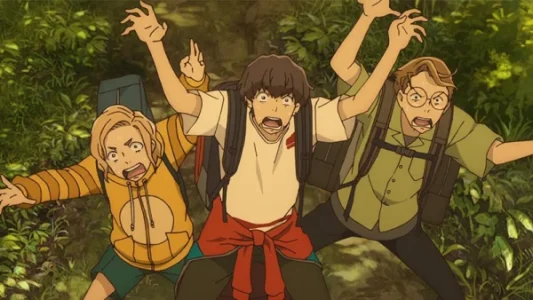 Goodbye Don Glees is an adventure anime movie of 2022 from Studio Madhouse. The movie follows a group of teen misfits, Roma, Toto, and Drop, who call themselves the "Don Glees" and embark on backyard adventures. When the trio is falsely accused of causing a nearby forest fire, they set out into the woods to prove their innocence. As their expedition faces disaster, tensions rise between the friends as they realize that growing up has taken them on vastly different paths in life.
5. The Tunnel to Summer, the Exit of Goodbye
This is a 2022 sci-fi drama anime movie from Studio Clap. The animated film The Tunnel to Summer, the Exit of Goodbye revolves around Tono Kaoru, who hears a rumor about the Urashima Tunnel that transcends the laws of space and time. If you find it, you can walk through and find your heart's desire, but in exchange, you lose years of your life. On the night when Kaoru finds the tunnel that looks like the one in the rumor, he starts thinking about his lost sister, Karen. To his surprise, the new transfer student, Anzu Hanaki, follows him and offers to help him experiment with the mysterious tunnel. However, Kaoru is unaware of what she wants from him in exchange and what he will have left to give once the tunnel is done with him.
4. Lonely Castle in the Mirror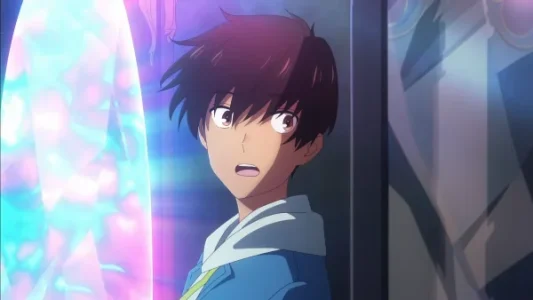 Coming in, Lonely Castle in the Mirror is an A-1 Pictures, and one of the best isekai anime movies of 2022, that highlights seven teenagers living in Tokyo, who are transported to a mysterious castle after discovering their bedroom mirrors shining. In this new world, they must solve clues that lead them to a hidden room where one of them will be granted a wish. However, they must leave the castle by five o'clock, or else they will be punished. As the group discovers the truth about the castle, they realize that only those brave enough to share their stories will be saved.
3. Boku ga Ai Shita Subete no Kimi e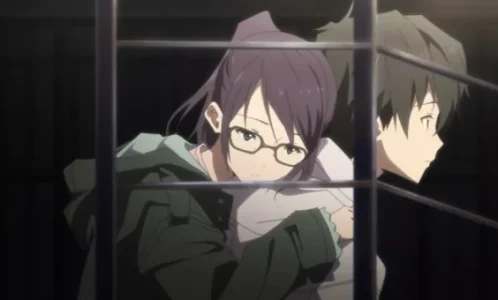 Next up, is Boku ga Ai Shita Subete no Kimi e, which is animated by Tatsunoko Production Studio. This 2022 anime movie follows Koyomi Takasaki, a high school boy who struggles to make friends due to his social awkwardness and the school's focus on studying. One day, his classmate Kazune Takigawa reveals that she is from another world line, where they are already in a relationship. As Koyomi grapples with this newfound information, he must confront his feelings for Kazune and the challenges of a long-distance relationship.
2. The Deer King
This 2022 fantasy anime movie by Production I.G tells the story of Van, an enslaved former soldier, and Yuna, a young girl, who survive a pack of wild dogs carrying a deadly virus. They seek refuge in the countryside and hope to live peacefully, but the virus resurfaces, and they find themselves caught up in a larger conflict involving rival nations and a struggle for survival.
1. Suzume no Tojimari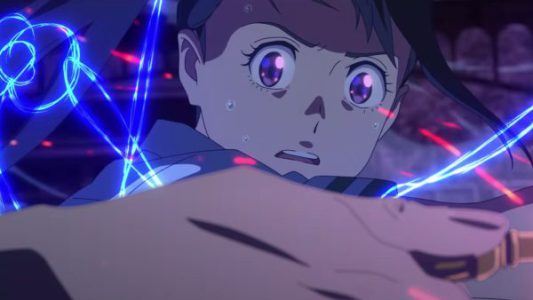 Finally, is Suzume no Tojimari, which is a CoMix Wave Films' 2022 anime movie that follows Suzume, a 17-year-old girl who discovers a door within ruins on a mountain. After opening it, more doors begin to appear around Japan, unleashing disasters from the other side. Suzume must work with a young man to close the doors and prevent further catastrophes while uncovering the mystery behind them. Suzume no Tojimari is an anime film by the director of Your Name, and is so good to watch if you are into the genres of adventure, mystery, and science-fiction.