Introduction: To The Best Musical Anime Series to Watch Now!
Music anime series is a genre that become popular in recent years. This genre has been around for a while, but it's becoming more mainstream now. It is characterized by colorful graphics, memorable characters, and an emphasis on drama and school competition.
Anime about music often feature bands, high school students, idols, or even the music industry in general. They're a good way to follow interesting stories from different angles.
There are many anime series that have music as a central theme. Some of these anime are about the struggles of musicians, while others are about the band members trying to achieve success.
With no further ado!  The 12 Best Music Anime Series include:
Sakamishi no Apollon (Kids On The Slope)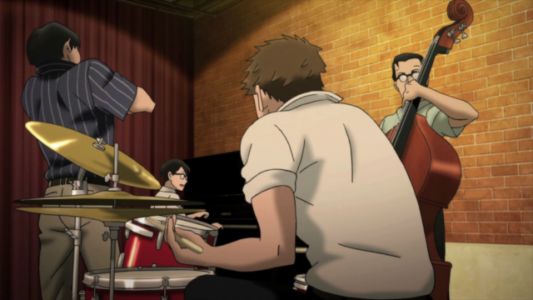 Episodes: 12

Studios:

 Tezuka Productions, MAPPA

Genres:

 Drama, Love Triangle, Music, School
The protagonist is Kaoru Nishimi, an honor student who spends most of his days alone. He's introverted and has trouble opening up to people.
Until he meets the bad boy Sentaro. It starts off awkwardly but soon a friendship is forged that is based on respect and forgiveness, as well as their love of music.
Later, Ritsuko Mukae, an important character in the series, appears. She's really cute and will be involved in music, friendship, and love throughout the series.
Sakamichi no Apollon is an anime about music that follows the story of three characters and their journey through a heartwarming tale of friendship, Jazz, and love. It's something every person should watch.
Idoly Pride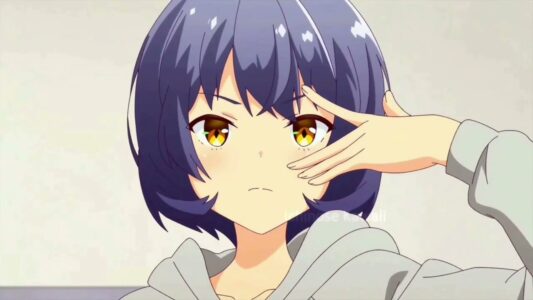 Episodes: 12

Studios:

 Lerche

Genres:

 Idols, Music
Idoly Pride is a good music anime recommendation for any idol fan! It has an interesting story and the animations are great too. The girls' training scenes and music make this a show worth watching.
The series chronicles the story of Mana Nagase, who worked with her friend Makino, and became one of the brightest Idols in Japan during her time. A few years later, Kotono, her younger sister, joins a girl named Sakura and ten others on an idol tour of a lifetime.
Hibike! Euphonium (Sound! Euphonium)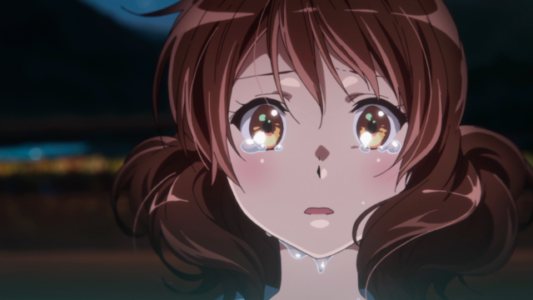 Episodes: 26/Two Seasons

Studios:

 Kyoto Animation

Genre:

 Drama, Music, School
Hibike! Euphonium is another good music anime that will blow you away by the beauty on display throughout the series. It didn't just look beautiful, but had a lot of pride on display and accounted for in terms of character and story.
Known also as Sound! Euphonium in English. This is a musical anime story that takes place in Kyoto. The anime focuses on the Kitauji High School Music Club and follows their progress as they improve under the strict instructions of their new adviser.
Fuuka
Episodes: 12

Studios:

 Diomedéa

Genres:

 Drama, Romance, Ecchi,  Music, School
The story of this music anime follows Yuu Haruna. He just moved to Tokyo with his sisters and while buying dinner, he crashed into a high school girl.
She misunderstood Yuu for taking upskirt pictures of her, she took his phone, broke it, and slapped him before leaving.
It turns out that the girl is named Fuuka Akitsuki, and she's attending Yuu's school, too!
As time goes by and the two become more close, they decide to form a band with their friends and enter the world of professional music. With Fuuka around, what will happen to Yuu?
Tari Tari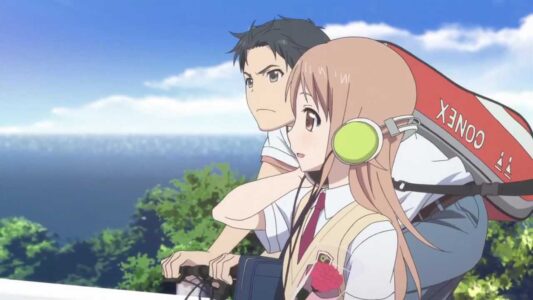 Episodes: 13

Studios:

 P.A. Works

Genre:

 Slice of Life, Music, School
Tari Tari is a good anime that revolves around a group of five high school students, all of whom have very different goals in life. But They all share their love for music and singing in particular.
They all found themselves in a newly formed club to sing together, for the joy of music, and not under the structured rules of certain other clubs.
So, Can something as simple as the formation of a choir club really help solve the hurts and pangs that come with growing up? Will music brings people together despite their differences?
Nana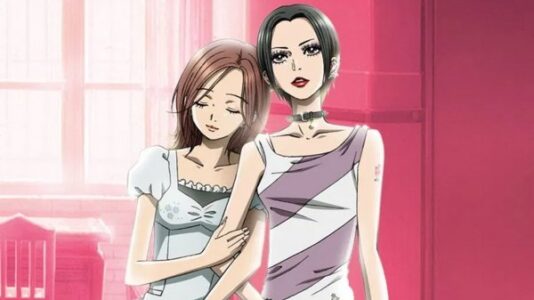 Episodes: 47

Studios:

 Madhouse

Genres:

 Drama, Romance, Slice of Life, Music
Nana is a must-see series for all anime fans. It tells us a lot about life, and its struggles and also teaches us an important lesson about the mistakes, that we shouldn't make.
The anime story follows two women named Nana, who live in Tokyo. They become roommates and grow really close, but then they're put in a tough situation with the harsh realities of life!
Hence, In their friendly relationship, they had the opportunity to be closer and build an even stronger connection through tough times. This is a series that is filled with challenges, heartbreaks, and music.
Beck  (Beck: Mongolian Chop Squad)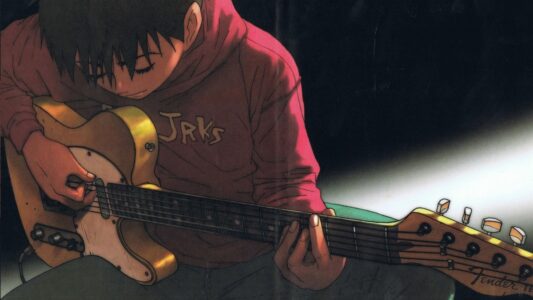 Episodes: 26

Studios:

 Madhouse

Genres:

 Comedy, Drama, Slice of Life, Music
Here is a cool anime that features music and follows the story of Koyuki, who meets the guitarist, Ryuske, and discovers the love of music in his life.
The series follows our protagonist as he grows and achieves things in life. He needs hard work, determination, and some luck in difficult times that have come along the course of his daily life.
Beck is all about a character, who goes from being an aimless and weak-willed teenager to a goal-oriented, dedicated, and well-respected person over the course of 26 episodes.
Nodame Cantabile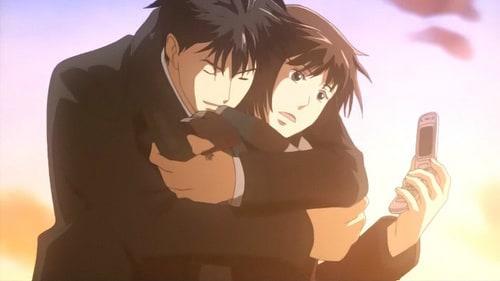 Episodes: 45/Three Seasons

Studios:

 J.C.Staff

Genres:

 Comedy, Drama, Romance, Slice of Life, Music
Nodame Cantabile is a sensational, all-around compelling music anime tv show that captivates the viewer not only for its masterful depictions of love, life, and the beauty of the music but also for its hilarious moments.
In Japan's top music university, Shinichi meets the unkempt, cast-off girl who claims she's called Nodame. On the surface, she seems totally aimless and haphazard but has a lot of depth beneath that surface.
When Shinichi first hears Nodame play the piano, he is amazed by the high-quality music she creates.
Shinichi was surprised to find out that his neighbor was none other than Nodame, who will fall in love with him. But what would their relationship be like?
Love Live!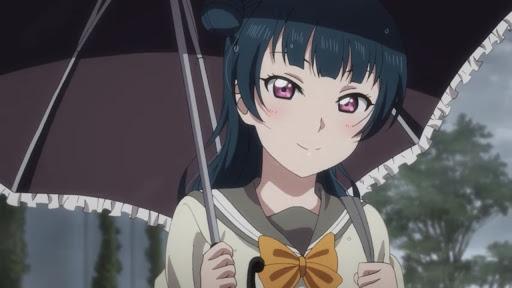 Episodes: 77/Six Seasons

Studios:

 Sunrise

Genre:

 Slice of Life, Music, School
Love Live! is a music anime series that has an easy plot for you to follow. It's a fairly interesting story that is easy to understand and enjoyable.
A girl and her friends try to save their school from closure by forming a school idol group. They want the school to maintain its popularity and for this reason, they'll do anything in their power.
I really enjoyed the way that the show depicts the characters going through intense training to become idols, especially how they feature in some of their scenes. I felt that this was an element that added a lot to character development.
K-On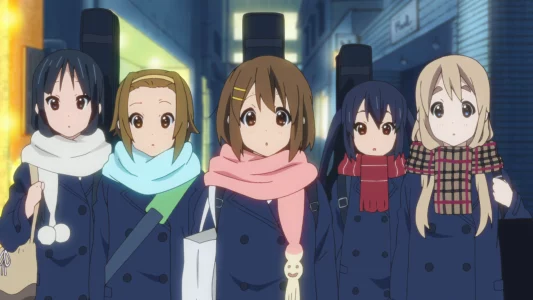 Episodes: 39/Two Seasons

Studios:

 Kyoto Animation

Genres:

 Comedy, Slice of Life, Music, School
Each year is always a chance for students to try something new and many students at certain times feel like they don't know what to do with themselves. Yui Hirasawa applied for the Light Music Club, which she originally thought was about playing the piano, but found out later that it was actually about music composing.
She couldn't play an instrument, so she visits to apologize and quit. Meanwhile, the Light Music Club faces disbandment because they don't have enough members. The members offer anything from slacking off during time spent at school, to food in order to keep their club active
Yui says she's not very musical, but they will play a song and it gives her the drive to join them. From then on, Light Music Club members have a lot of fun in their time together–they are excited to try and make the best of things!
Kono Oto Tomare! (Sounds of Life)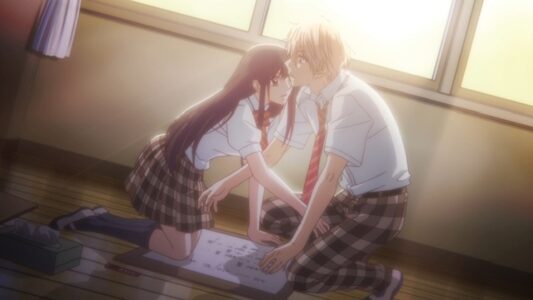 Episodes: 26/Two Seasons

Studios:

 Platinum Vision

Genres:

 Drama, Romance, Music, School
The guy who is the only member of the Koto club loves koto music but it's difficult for him to make the club widely popular.
The Truth is, his club is on the verge of shutting down, which resulted in putting together an unlikely crew, including a misunderstood delinquent and a musical prodigy, in order to learn how to play the traditional string instrument for a big music competition.
Kono Oto Tomare! is a music anime series that follows a band of musicians as they aspire to play at the national competition. But when you put two contracted characters in the same club, what can really go wrong?
Shigatsu Wa Kimi no Uso (Your Lie In April)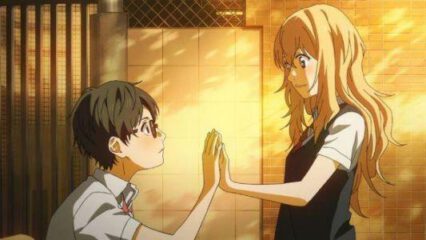 Episodes: 22

Studios:

 A-1 Pictures

Genres:

 Drama, Romance, Music, School
Music accompanies the path of pianist Kousei Arima, who finds comfort in music after the death of his mother. However, this tragedy has spiraled him out of control, he can't hear the sound from his piano anymore.
After two years, Kousei is still avoiding the piano, leaving his avid fans and rivals behind. He now leads a kind of uneventful life alongside his friends in Tsubaki Sawabe and Ryouta Watari.
However, meeting a violinist named Kaori Miyazono will carry him on a journey that will re-ignite his passion for music.
Shigatsu wa Kimi no Uso is an emotional music anime that takes a look at Kousei's recovery as he discovers that music isn't just about being able to play every note perfectly, but it can also represent the fresh air of spring.
Don't Miss: