The Best Anime Rap and Rapper characters That you should know!
Today we will be talking about anime with rap themes, yeah those series that feature scenes of hip-hop culture or characters that are portrayed as rappers. This list will be unique, therefore you will stumble upon so many good anime series characterized by top-notch animation style, interesting characters, and good storylines highlighting various genres, such as action, science fiction, romance, and comedy. So, since I'm an avid fan of both rap music and Japanese anime; I decided to look for some anime that features rap music. And yeah! I managed to find so many series that are featuring characters who are rappers or hip-hop artists and may include scenes of them performing rap or engaging in rap battles. Some examples of anime that feature rap include "Naruto," "Detroit Metal City," and "Samurai Champloo."
So, with no further ado, let the countdown of the best anime that features raps begin!
13. Detroit Metal City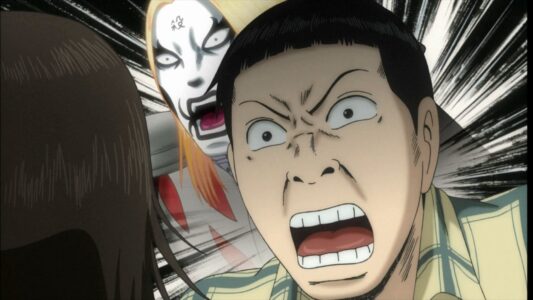 Starting off our list with the hilarious series Detroit Metal City, which is a music anime that features rap and metal music, as well as exploring the world of indie music. The show follows the fictional death metal band, Detroit Metal City (DMC), and its extravagant lead singer, Johannes Krauser II. Despite Krauser II's demonic persona, he is actually just an average college graduate named Souichi Negishi who is forced to participate in DMC's concerts to make ends meet. The anime chronicles Negishi's comedic struggles to balance his band life, a budding romance, and dealing with his dedicated fans.
12. Gintama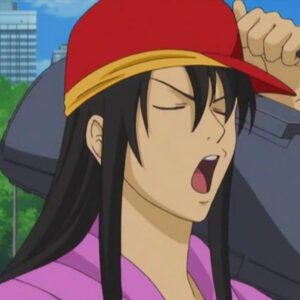 One of my favorite anime series is Gintama, and in the Gintama series, it is not surprising to see characters trying new things. Gintama is one of the best anime that feature rap culture and includes interesting twists of characters turning into good rappers. However, it is still funny to see Kotaro Katsura, also known as Zura, attempt to rap, with the help of Elizabeth the duck. He wears a pink hoodie for the performance and it is clear that he has no previous experience with rap. Katsura attempts to rap about nationalism, but the rap ends up being more of a humorous gag that fans of the series have come to expect.
11. Samurai Champloo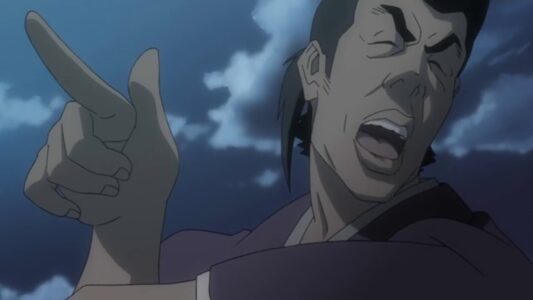 One of the most popular samurai anime series of all time is Samurai Champloo, and it perfectly uses rap and hip-hop-inspired music. The series is set in feudal Japan but incorporates modern music and style to create a unique tone not often seen in samurai-based stories. In one episode, the heroes are unsure of their next destination when a group of traveling rappers appear and perform a rap about a mountain haunted by the ghost of Yoshitsune. The rappers leave as quickly as they arrive and their purpose is to provide the protagonists with clues for their journey. The use of modern music and the mysterious nature of the rappers adds to the unique and interesting tone of the series.
10. Ya Boy Kongming!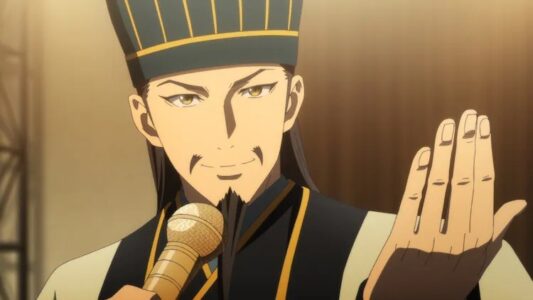 Here is another anime about rap, Kongming recruits a talented rapper, Kabetaijin, as part of a plan to make Eiko Tsukimi a famous singer. However, before Kabetaijin can join the team, Kongming must first defeat him in a rap battle at the Club BB Lounge. During the battle, Kabetaijin struggles with his inner demons and produces a rap that boosts his self-confidence and insults the Three Kingdoms that Kongming comes from. Kongming, on the other hand, uses metaphors and life lessons in his rap to inspire the young rapper and help him reach his potential. The rap battle is an intense and memorable moment in the series.
9. Re: Zero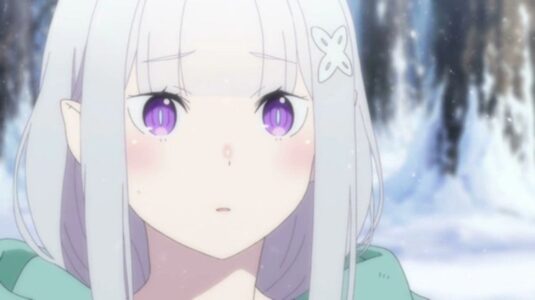 Among the best anime raps, is Re: Zero, where we have Emilia. She is one of the main female characters of the series and is portrayed as a pretty beautiful girl who has purple eyes and long silver hair. She is kind and enjoys helping others, but does not like to admit it, as she believes she does this out of her own selfishness. She is hesitant to open up to others because of this, and often tries to solve her problems without the help of others. Emilia has a habit of using old-fashioned words because she has not fully integrated into modern culture after being freed from ice.
8. Zombie Land Saga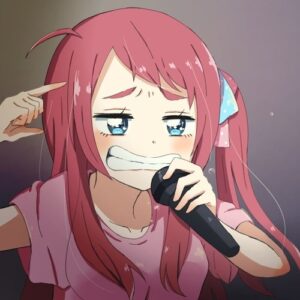 One of the top anime that features rap style is Zombie Land Saga. Franchouchou, the zombie idol group visits an older people's home for one of their first performances. This leads to an argument between Saki Nikaido and Sakura Minamoto, but their manager, Kotaro Tatsumi, is prepared to improvise. He uses his impromptu beatboxing skills to provide the undead girls with a backing track, and Yugiri plays the shamisen to add extra flavor. Lily Hoshikawa hypes up the crowd, and the rap battle between Saki and Sakura is memorable for the older people audience.
7. Megalo Box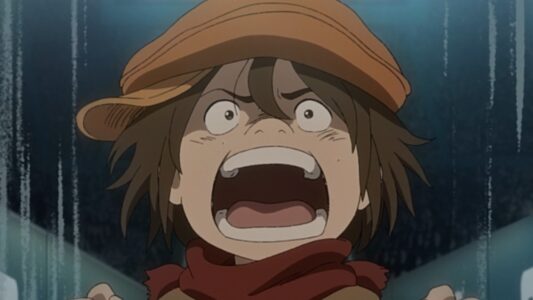 Megalo Box is rap anime with multiple raps scenes that combines retro boxing with modern hip-hop music, including a surprising rap scene. In the lead-up to the final confrontations of the first season, Sachio goes out and performs a rap that perfectly captures the feel of the anime and his belief in Joe. The rap is about the rise of Gearless Joe, an underdog story, and it effectively builds excitement for the upcoming plot. The combination of retro and modern elements, as well as the unexpected rap scene, make Megalo Box a unique and captivating series.
6. Aharen-san wa Hakarenai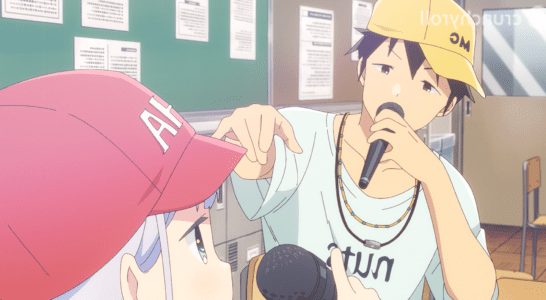 Aharen San Wa Hakarenai is an anime with raps themes that follows Reina Aharen, who struggles with being able to speak loudly enough to be heard by others. Matsuboshi Raido comes up with the idea for the two of them to communicate exclusively through rap battles. This allows their voices to be amplified through microphones, allowing them to communicate more clearly than before. Even if the subject of their raps is as simple as what they want to eat for lunch or how Reina doesn't want to be at school, the rap battles serve as an effective way for them to communicate.
5. Blood Blockade Battlefront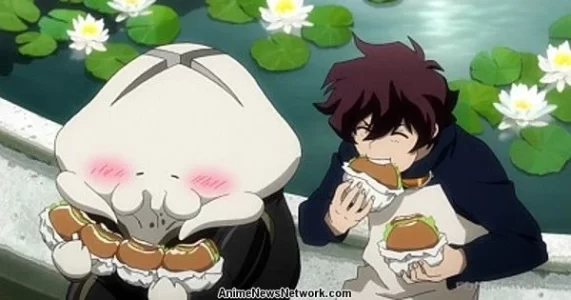 Blood Blockade Battlefront is an anime that comes with rap music, randomness is a natural part of the world. This makes it difficult for the protagonists, and the audience, to make sense of what is happening. The anime addresses this issue by using a rap song to provide context and exposition. An unknown citizen begins to rap about the history of the city, providing crucial information in an enjoyable and easy-to-follow performance. The use of rap music in this way adds to the unique and unpredictable nature of the anime series.
4. Naruto Shippuden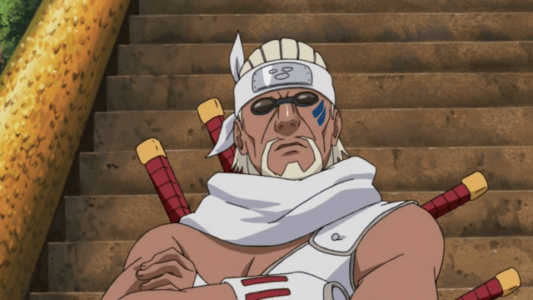 Among the most popular anime raps scenes, is the one that comes ou from the series Naruto Shippuden, where the anime rapper Killer Bee was bullied and discriminated against when he was young. To cope with this, he began to rap as a way to drown out the voices of his bullies. Killer Bee is a unique character in the series, and his rapping adds some unexpected levity. His simple rhymes are easy to follow and often incorporate lyrics about himself and the other ninja around him. His rapping never gets old and is a memorable part of the series.
3. My Teen Romantic Comedy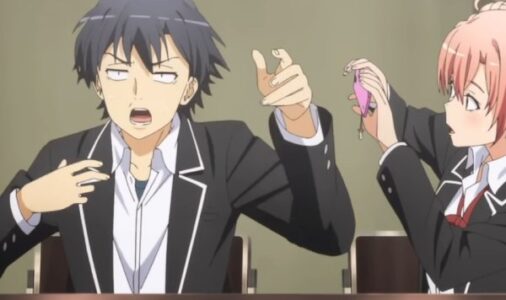 In episode 7 of the third season of the series Yahari Ore no Seishun Love Comedy ga Machigatteiru (Oregairu), you will see one of the best anime raps moments, where Hikigaya Hachiman has a sudden outburst of rap. This moment is so unexpected and surreal that Yuigahama Yui pulls out her phone to document the rap battle. This scene highlights the connection between the vastly different expressions and cultures present in both anime and hip-hop and demonstrates how the influence of hip-hop can be memorable and unmistakable in anime.
2. Devilman Crybaby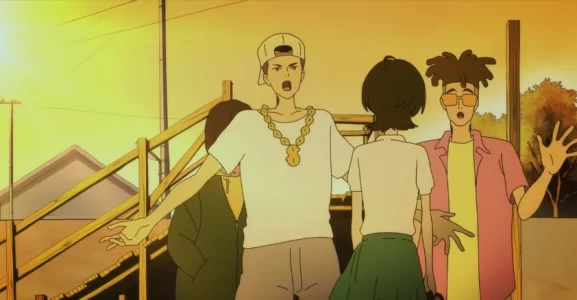 Devilman Crybaby can easily be considered one of the best rap anime, the setting is a city where dark and gruesome events are common. In this dangerous environment, a group of teenagers decides to rap about their feelings. Their raps are brutally honest and reflect their situation. The raps themselves are fast, aggressive, and have impressive rhymes. The use of rap in this series adds to the dark and intense atmosphere.
1. Kaguya-Sama: Love Is War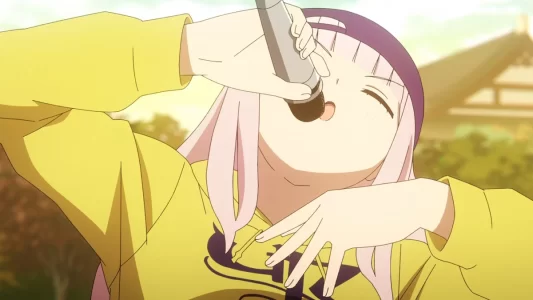 In the first place of the best anime raps, we have Kaguya-Sama: Love Is War. After completing one of their signature training arcs, Miyuki Shirogane and Chika Fujiwara perform a polished rap aimed at convincing Ai Hayasaka to change her closed-off beliefs about social interactions. The rap is accompanied by a sick beat and is presented like a '90s music video. Kaguya Shinomiya and Ai also perform their own raps, and the cast comes together for an ending rap sequence with stunning visuals. The use of rap in this way adds to the entertaining and unique nature of the series.
Don't Miss: