Introduction to the Best Black and White Anime Series
Here are some of the best black and white anime series out there. They combine high-quality storylines with riveting stories that are hard to ignore.
In this article, I'll tell you about the best classics that you should watch.
There are many anime series that have been released in black and white, but there are some that stand out from the rest. These are anime that you should watch if you're looking for something underrated, or if you want to see a classic. Here on BakaBuzz, you can find a list of the best black and white anime of all time.
Let's Go!
19. Osomatsu-Kun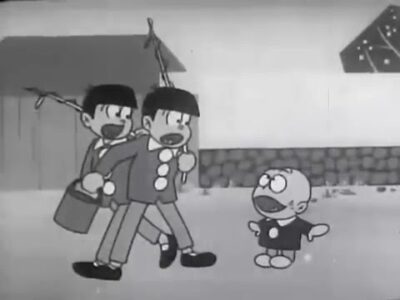 Kicking off the list of the best black and white anime tv shows with Osomatsu-Kun, an original manga and "high tension comedy" TV anime centers on the Matsuno household had six naughty, trouble-making sons.
The whole sextuplet group of siblings, including the oldest brother Osomatsu, is all in love with the same character Totoko. The original series follows them as they're on their 10 years old.
18.

Sabu And Ichi's Arrest Warrant
Among the best black and white anime series, we have "Sabu and Ich's Arrest Warrant" which follows the adventures of SABU, a young Edo bakufu investigator traveling with the blind master swordsman ICHIRO in their travels.
they provide a way to use technology to solve problems faced by people in places where corruption or law enforcement issues are prevalent.
Sabu is engaged to Midori, a police officer, and is the daughter of his boss, she helps him solve mysteries and right wrongs for which he provides the solution.
17. Suteneko Tora-chan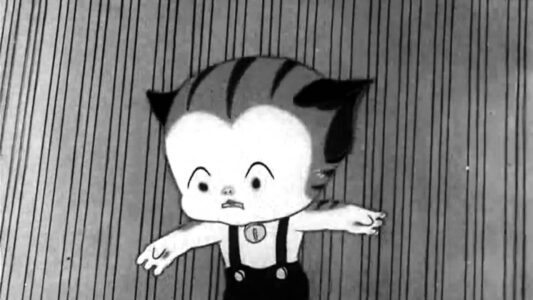 This is a wonderful black and white anime about animals that depicts the story of a family of cats finding a homeless kitten and taking him into their home. The kitten quickly becomes one of the siblings' favorite pal, but love doesn't last forever – even between animals.
As time goes on the sibling starts to grow jealous of the attention that the kitten gets from her mother, which leads her to go away from home.
Can the new family member bring the cat back home safely, get them to accept her as a part of the family, and provide some comfort?
16. GeGeGe no Kitarou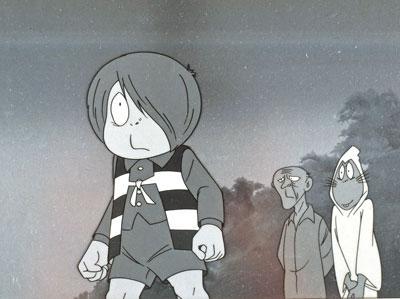 This is an epic spooky anime TV show produced by Toei Animation and spans genres of adventure, comedy, fantasy, horror, and supernatural.
The Japanese anime series centers around a ghost named Kitarou who spends his afterlife helping humans in need of his skills. His mission is to thwart the plans of evil spirits.
He is so fearless and powerful. He is such a noble hero and he is defying all the bad that can come to humans. The show is definitely still one of the best out there back then! and right now.
15. Yuusei Kamen
Yuusei Kamen is a Japanese black and white anime series produced by Tele-Cartoon Japan and first aired in Japan in, 1966. With A total of 39 episodes.
Set in the year 2001, the story follows the aftermath of an evil conspiracy that dealt a huge blow to society. Multiple cities are destroyed on Earth while two civilizations grab each other by the neck and start a war.
The protagonist's main goal is to defeat the war and bring peace back to the mother. Dressing in a mask, his journey of defending Earth has just begun.
14. Perman 
Perman is an anime series adapted from the Japanese manga series directed by Hiroshi Sasagawa and Sadayoshi Tominaga. The story follows Mitsuo Suwa, who's chosen to be an apprentice by a powerful superhero named Birdman to save the world along with other superheroes.
Mitsuo used to be an ordinary human, but now he's teamed up with four other crime fighters! They need to keep their identities secret and use their newfound abilities to assist the denizens of Japan.
13. Animal 1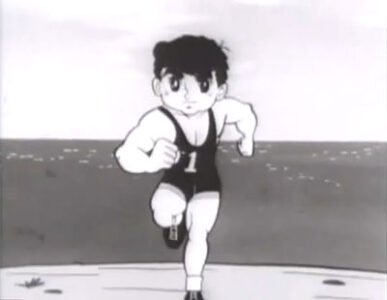 Anime has been around since the 1960s; it's thanks to popular classic series like Animal 1, which depicts people's dreams, overcoming hardships, and reaching victories.
Animal 1 is a classic sports anime tv show that you will absolutely like. It follows the story of a young amateur wrestler, who wants to participate in the Olympics Games in Mexico.
12. Sekai Monoshiri Ryoko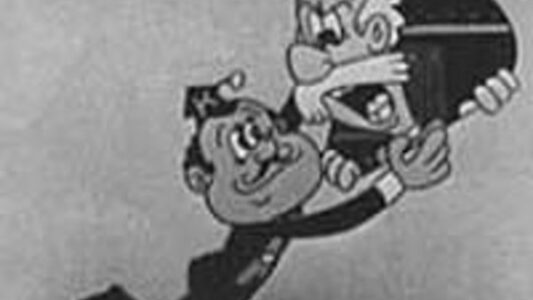 Sekai Monoshiri Ryoko is a black and white anime that is not your typical. It has a lot of humor in it that makes it the perfect anime to watch on a lazy day.
The comedy and adventure in this anime range from place to place around the world. This comedy can be seen as an effortless form of creativity that cannot be replicated by human beings.
This is an educational documentary tv show that depicts a variety of real-life places around the world in short 5-minute segments. The weekly series began airing Monday through Saturday.
11. Pinch to Punch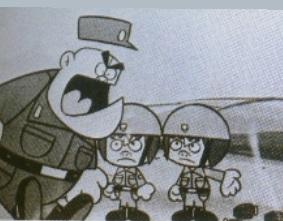 What I like about Black and white anime is that it captures the emotions of the viewers in a different way.
In Pinch to Punch, we see many different emotions that are defined by the characters as they go through their pranky situations. The show also has a lot of scenes that are relatable to people who have gone through similar situations in their lives.
Pinch and Punch are two brothers who have a particular knack for mischief and pranks. With the help of their sister Chibigon, their girlfriend Dotako, and their pet pig Ijibuta, they think up and carry out all sorts of hijinks.
Victims of the siblings' pranks range from their annoying mom, Mamagon, to two-faced adults and brainiacs who just spend all day studying.
10. Space Ace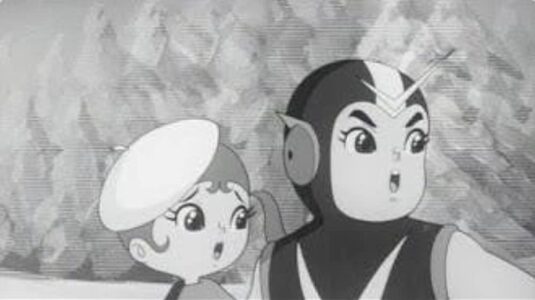 Dr. Tatsunoko of Tatsunoko Research Center goes undersea with his daughter Asari to investigate some strange radiation and discovers there a giant shell, the source of which is known to be from inside the shell.
Asari found a small magical globe. Inside it was a message that a space alien from elsewhere was lying inside it. Out of nowhere, someone appeared – a strange boy went rogue.
He is the Silver Ring mentioned in the message, who can use space food to power up into a superhuman! And with this Silver Ring, he can fly. He is also able to use it as a weapon to fight enemies.
With his friends, especially Asari, Ibo the robot dog, and Hermit Crab Reporter, he always goes to fight and stops space evils when things get messy.
9. Ookami Shounen Ken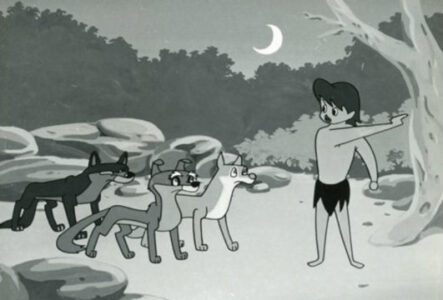 Ookami Shounen Ken is one of those anime series that is so simple yet so compelling that you just can't stop watching it!
It is a black-and-white anime series that follows the story and adventures of a young boy named Ken, who is raised by wolves in the jungle. His two companions are young wolves named Chi Chi and Po Po.
It's an entertaining show that is made up of parts of Tarzan, Jungle Book, and other similar stories. It provides some nature-oriented education and is focused on love and friendships. Hence, when you will watch it, you won't feel like so much time had passed.
8. Kaitou Pride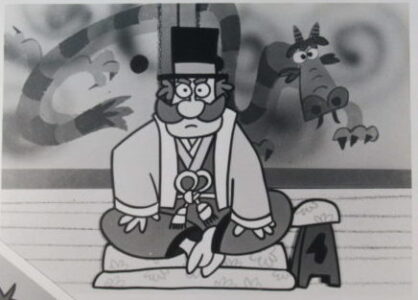 Kaitou Pride is one of those black and white anime series you might not have heard of, but it's worth checking out.
The show features 105 episodes, each of which features part of a short story in which a detective tries to track down and capture a notorious thief.
This series spans genres of Adventure, Comedy, and airs daily for just 8 minutes per day. By the end of a week, you can have completed a story.
7. Chiisana Oji-san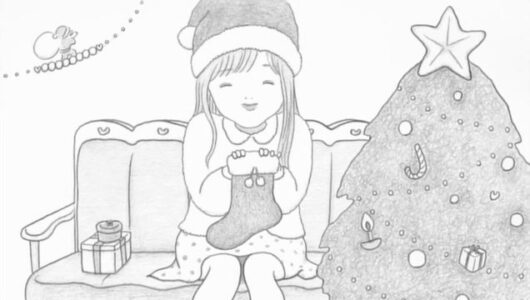 "Chiisai Oyaji Nikki" is a Japanese manga series written and illustrated by Noi Asano. It has been adapted into a black and white anime TV series.
The show centers on the main character who lives with a mysterious aged man and follows their daily life together (slice of life genre). It was produced by Kachidoki Studio.
The streaming TV series was directed by Asano Noi himself and consisted of 30 episodes. The final DVD was out in 2014, and the series won an award at the 17th Japan Media Arts Festival.
6. Chingou Muchabei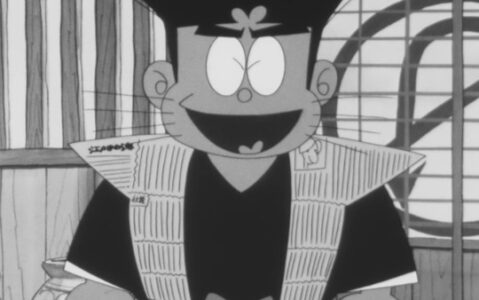 Among the best classic black and white anime tv shows is Chingou Muchabei which depicts the story of Muchabei a ronin who makes his living making umbrellas, which is also his primary weapon.
In the course of the story, he meets and becomes the sworn protector of Bokemaru, who happens to be a prince that has been disinherited; however, he is actually the true heir of the Toyotomi family.
Lord Toyotomi, who's occupying the house. He knows Bokemaru is still alive, and he's intent on defeating him before he gets a chance in order to make sure everything stays under control.
He entrusted a ninja named Kaburezukin to do that for him. However, he is often thwarted by Muchabei, and to make matters worse, Kaburezukin is not a good ninja.
5. Harris No Kaze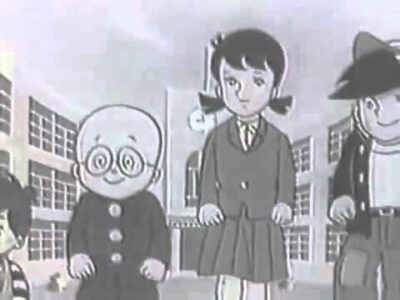 Harris no Kaze is a Japanese manga series written and illustrated by Tetsuya Chiba which was originally published in 1965 and then republished as part of the Kodansha Comics series in 1967.
This black-and-white anime series, which premiered in 1966, has 70 episodes and spans genres of comedy and school. The story follows a boy who is known as a troublemaker and transfers into a new school.
4. Shounen Ninja Kaze no Fujimaru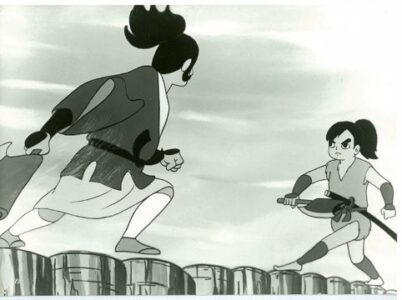 This is a highly recommended classic anime TV show for fans of the genre. This is an authentic historical show that has an equal mix and balance of weapons, martial arts, and magic.
The story is set in a chaotic time, where this ancient material was sought after. These procedures were to conquer the world and so Ninja Masters would work against one another.
Therefore, That's when these two – Fujimaru and Midori – come across other Ninja Masters they later fight.
3. Kaizoku Ouji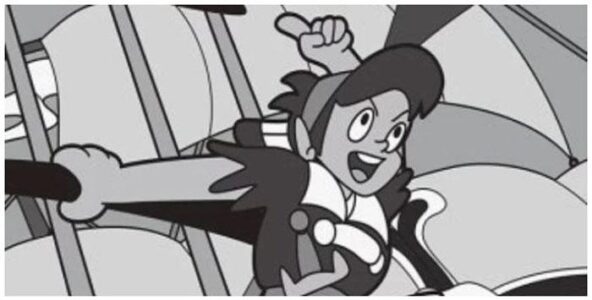 Kaizoku Ouji is considered one of the most iconic black and white anime series in tv history with many adaptations including an anime film, a game, and inspired many other animated works.
This ghost story is a tale of a boy living on an oceanic island who comes to learn that the man he thought was his dad isn't. The man has passed away, and this creates a series of significant events within his childhood and later into adulthood.
Apparently, Kid's father was actually a pirate named Captain Morgan who used to rule the seven seas, so he sets off on a quest to find him.
Hence, Many pirates were hungry for the title of "ruler," meaning that a new king had to make himself heard. One such pirate was Tiger Hook. The Kid refused to let his father's legacy be taken, and so became its new captain.
2. Astro Boy 1963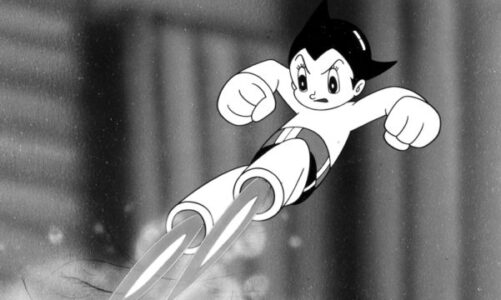 Astro Boy (1963) is a black and white anime, which is an anime that is considered to be a classic. It was directed by Osamu Tezuka and written by Yoshiyuki Tomino.
The anime tells the story of Astro Boy, a robot who was built to replace his creator's son who died during World War II. Astro is armed with superhuman strength, perfect for stopping evildoers and bringing justice to the world.
In addition to that, he also learns how to be better about other things such as focusing more on his relationships and having a human lifestyle.
Astro Boy's story has been adapted into various formats, including anime films, anime television series, and live-action movies.
1. Dororo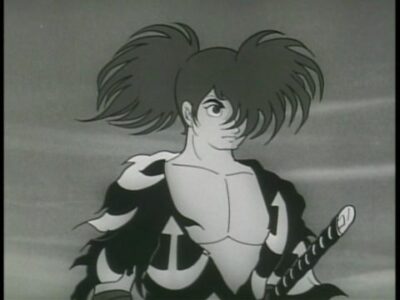 Hyakkimaru is a guy who has 48 body parts missing because they were taken from him before he was born as part of his father's deal with a demon to take over the country.
When the baby boy was born, he was missing a number of body parts. He was tossed into a river and left to die.
Hyakkimaru has grown up, trying to collect all of the stolen body parts. He will end up meeting Dororo and becomes friends along the way.
Don't Miss: