Introduction: Anime where the Main Character is low ranked but is actually Overpowered
The protagonist of an anime tv show is usually a key part of the plot, who has a lot of influence on what happens in the story and who goes on an epic journey.
In this article, we will be illustrating anime series featuring the main character who is low-ranked and underestimated. But as the story progresses, they actually show their true powers, proving that they're more powerful than everyone.
With no further talk! The best Anime where the Main Character is low ranked but is actually Overpowered are listed below:
Big Order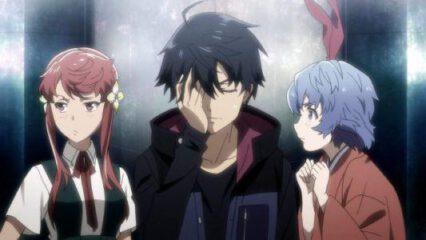 Episodes: 12

Studios:

 asread.

Genre:

 Action, Super Power, Shounen
kicking off the list of the best anime where the main character is low ranked but is Overpowered, with "Big Orde", a series that follows Eji a high school student who has no other concerns in his life but caring for his sick sister. He doesn't know what he wished for, so all that he can remember is a wish for the Great Destruction.
Lastly, thousands of people have been granted powers to make their desires come true! they are known as "Orders" and are actually seen as bad people and evils by the general public.
Now, Eiji becomes the target of vengeful individuals. Will he escape the numerous assassination attempts? And what's the biggest mystery: what did he wish for and what were his intentions in wishing it?
Hidan No Aria
Episodes: 24/Two Seasons

Studios:

 J.C.Staff

Genres:

 Action, Comedy, Romance, School
In Japan, there is a school for vigilantes. Where students are known as "Butei "and need to hone their skills and learn to work as a group in order to become skilled mercenaries.
There's one particular Butei named Kinji Tooyama. He's an antisocial, reticent sophomore dropout of the Combat-centric Assault Division. Kinji is now studying logistics while covering his powerful but embarrassing abilities.
His quiet days soon come to an end when he becomes the target of the infamous "Butei Killer," and runs into an emotional hurricane and outspoken prodigy of the highest rank Aria, who saves Kinji's life. She then demands that he become her partner after she helps save him.
Black Bullet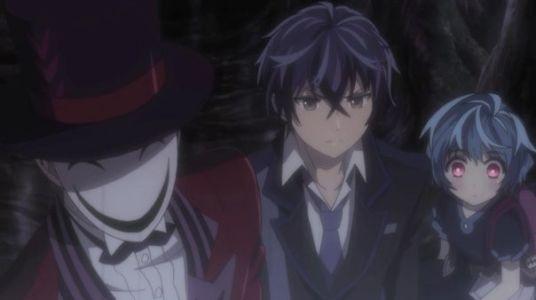 Episodes: 13

Studios:

 Kinema Citrus, Orange

Genres:

 Action, Mystery, Sci-Fi, Seinen
Another great anime where the main character is low-ranked but is actually overpowered is Black Bullet. The story follows a high school student who is investigating Promoter named Satomi Rentaro and his partner, Enju, who uses her kept-in-check gastrea powers to kill full-blown gastrea.
The main character Rentaro starts off as a pretty mediocre Promoter but then becomes really powerful as the series progresses.
The duo Rentaro Satomi and Kisara Tendo are off on a journey to Tokyo to stop the infection of the parasite Gastrea before it wipes out humankind.
Taimadou Gakuen 35 Shiken Shoutai (AntiMagic Academy 35th Test Platoon)
Episodes: 12

Studios:

 SILVER LINK.

Genres:

 Action, Fantasy, Romance, Supernatural, Ecchi, Harem, Military
if you're a fan of action, cute girls, with a good plot and some really weird eyeball-flesh-monsters, this anime might be for you.
The story follows the small 35th platoon, consisting of what many in the Anti-magic academy think is a group of failures.
The main character of the series is Kusanagi Takeru, and he is a student at AntiMagic Academy. In this world filled with magic and witches, only one platoon is allowed to seek them out.
The ones, in this case, are known as Platoon 35 and it only has 5 members total. 1 Guy and 4 girls, It's a Fascinating harem anime, right?
Kuusen Madoushi Kouhosei no Kyoukan (Sky Wizards Academy)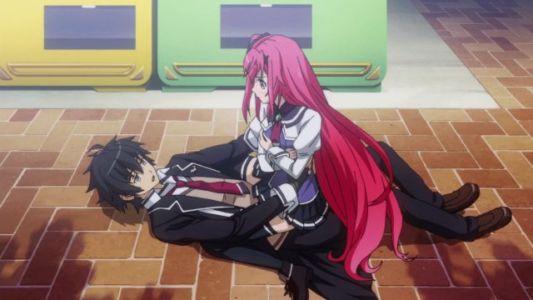 Episodes: 12

Studios:

 Diomedéa

Genres:

 Action, Drama, Fantasy, School
long ago, large, mysterious monsters almost wiped out humanity and were difficult to handle.
These giant bugs made humans cannot live on earth anymore. But this doesn't mean that everything is lost! There are wizards' academies out there working hard to fight the monsters!
Kanata Age is a young man who used to be appreciated by others. Now they blame him for his past choices and call him the "traitor." However, he found a way to re-establish his reputation by instructing team E601.
The team has three girls with issues, and they end up in Kanata's life, causing more problems than he bargained for.
Megalo Box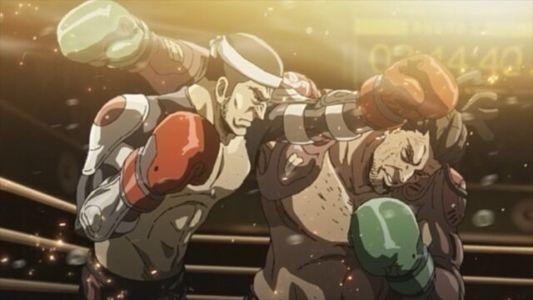 Episodes: 13

Studios:

 TMS Entertainment

Genres:

 Sci-Fi, Sports
Megalobox is a great sports shounen anime to watch if you are into boxing. While, The main character is a low-ranked boxer, who is actually overpowered.
In the world of this story, Junk Dog is a Megalo Boxer. He participates in an underground sport called 'Megalo Boxing.'
Megalo Boxing is basically a type of boxing that involves fighters competing with metal gears. It also has more lethal and painful consequences than regular boxing.
Junk Dog chooses the moniker "Joe" in order to participate in the MegaLonia tournament and his life journey is shown through two main aspects: as a competitor and as a person.
Alderamin On The Sky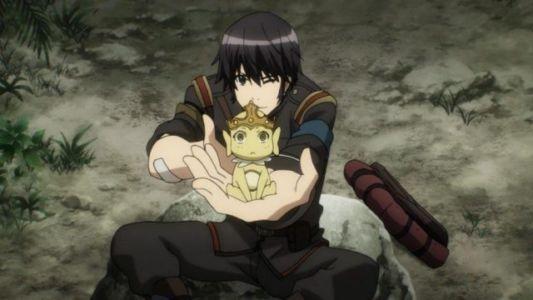 Episodes: 13

Studios:

 Madhouse

Genres:

 Action, Adventure, Fantasy, Military
Next, we have Alderamin On the Sky, which is a good anime where the main character is low-ranked but is actually overpowered. The series is visually stunning, gripping, and has its story carefully told without being confusing for the audience.
This is an amazing anime series in every way. It's all about war, politics, and the genius Mc Ikta that forms his legend using his dream-like military strategy skills.
Ikta is struggling to survive in a new world where he had to grow up fast with all the weird and interesting things that happened. This anime will high action scenes and a fantastic story about warfare.
Classroom Of The Elite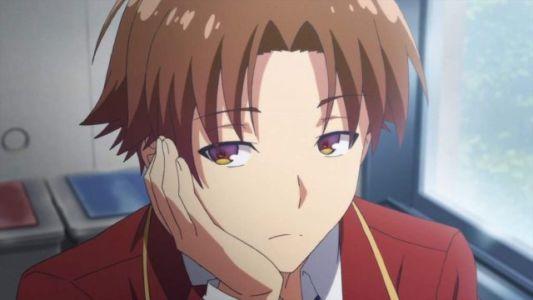 Episodes: 12

Studios:

 Lerche

Genre:

 Drama, Psychological, School
The show follows the life of Kiyotaka Ayanokouji, a high school freshman who started off in Class D, which is commonly known among students as the lowest class in the school system.
He will be joined by Suzune Horikita, an intense and quiet girl who would like to join the prestigious class A, and Kikyou Kushida, a popular and cheerful girl who is widely seen as the class idol.
The three, along with the class, need to do what they can to survive in a world of unparalleled intrigue between the classes.
Overall, Classroom of the Elite is an epic tale of the main character of this anime, He is a low-ranked high school student who is actually overpowered, and can end up ruling the world, but not before he makes a dent in it.
Mahouka Koukou No Rettoussei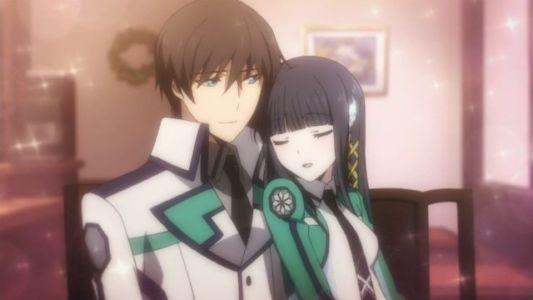 Episodes: 39/Two Seasons

Studios:

 Madhouse, 8Bit

Genres:

 Action, Romance, Sci-Fi, Supernatural, School
Mahouka Koukou No Rettoussei is a popular anime featuring the Main Character being low ranked but actually is overpowered and surpassing everyone, it's easy to see why this is an enjoyable anime.
The start of high school is a time when the two siblings Tatsuya and Miyuki realized that they were separated in different courses and had to take different paths. Miyuki was classified into the first class while Tatsuya into the second one.
Though Tatsuya has poor test scores, he is still impressive in other areas of knowledge and abilities. He is a type of irregular that is rare to exist in high school – someone with both powerful magical capabilities and the technical skills to back these up.
Rakudai Kishi no Cavalry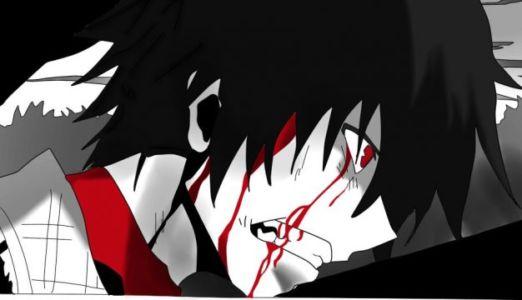 Episodes: 12

Studios:

 SILVER LINK., Nexus

Genres:

 Action, Fantasy, Romance, Ecchi, School
Rakudai Kishi No Cavalry is an anime where the main character is low-ranked but is actually overpowered than everyone else, this is the story of the main character's journey to becoming stronger and gaining new friends and wisdom in the process.
Set in a world where people have the power to control their souls and form weapons. These people study and train at the prestigious Hagun Academy to become a Mage-Knight; among the students is a so-called failure character named Ikki.
However, when the worst student in the academy sees a hot, well-ranked girl naked, she challenges him to a duel in order to take revenge. The loser becomes the slave of the winner. Now, Ikki will either become her slave or top the ranks and prove his strength.
The Misfit of Demon King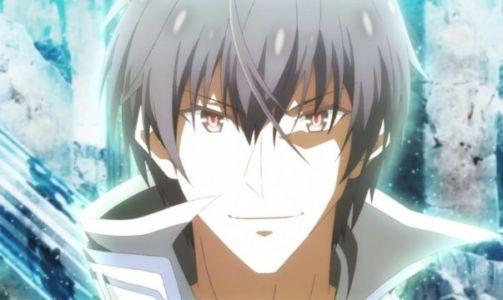 Episodes: 13

Studios:

 SILVER LINK.

Genres:

 Action, Fantasy, Mythology, School
If you're a fan of Demon Lords or overpowered characters in anime, this show is for you!
A long time ago, a war between humans and demons resulted in widespread chaos and bloodshed. But to put an end to this seemingly endless conflict, Demon King Anos Voldigoad willingly sacrificed his life, hoping for a peaceful future.
Luckily, the demon lord reincarnated into the body of one of his descendants and found an era where he could have some peace and quiet. However, He ended up going to a school run by his significantly weaker descendants.
One Punch Man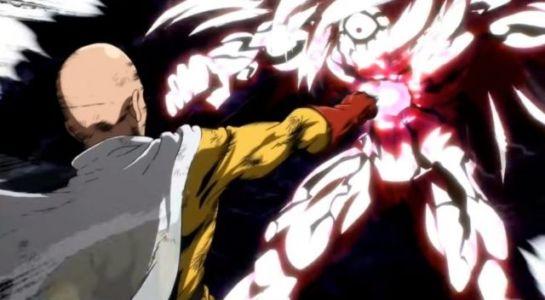 Episodes: 24/Two Seasons

Studios:

 J.C.Staff, Madhouse

Genres:

 Action, Comedy, Parody, Super Power
One Punch Man is one of the best anime out there. It has a unique story where the main character, Saitama, is a low ranked anime character, who is actually overpowered and can defeat any opponent in a second.
The story told here is about a hero, Saitama, who's so strong that he could destroy any opponent with one punch. He's pretty bored of defeating all opponents, as there are no more opponents who can really challenge him anymore.
This is actually an anime series that has been praised for its unique story and characters. The animation is also praised for being amazing and the fight scenes are captivating to watch.
Don't Miss: