The Best 10 Romance Anime where the MC is not an idiot
Hey everyone, and welcome back to bakabuzz, where we will be depicting The 10 Best romance anime where the mc is Smart, badass, and not an idiot or wimp.
Well, In the typical comedy/romance anime, many protagonists are completely oblivious to the affection shown by the other female lead characters (their love interest).
Be happy, as for the anime series in this list, this is not the case, where we will be having romantic anime stories where male main characters are smart, badass, and actually realize anticipate what's happening in front of them.
---
10. Wotakoi: Love is Hard for Otaku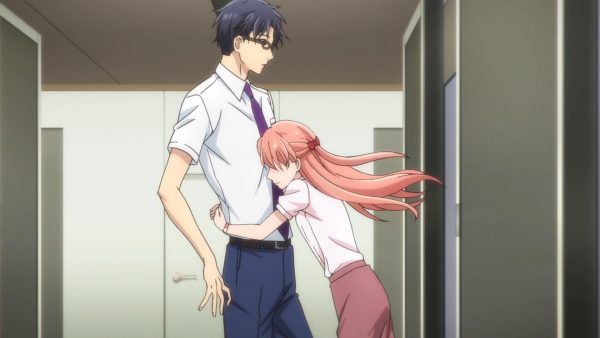 Kicking off our romance anime list where the mc is smart and not an idiot with "Wotakoi". First seen in April of 2018, this romantic anime takes us through the life of the Mc Narumi who claims that the title of this series "Love is Hard For an Otaku" is very true.
She meets friends like her and recounts about how her past relationships haven't always worked out because of how much of an otaku she is.
---
9. Tsuki ga Kirei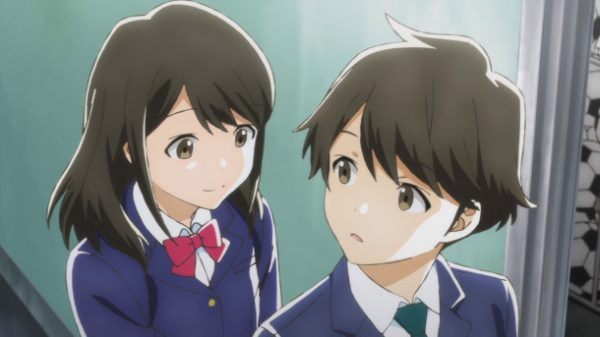 Coming up we have Tsuki Ga kirei, produced bu studio feel, and have 12 episodes in total that chronicles another good school romance anime with cool mc.
With a new school year comes a new crowd of classmates, and for their final year of junior high, aspiring writer Kotarou Azumi and track team member Akane Mizuno end up in the same class.
The anime follows the duo, Though initially complete strangers, and since the mc is not an idiot, a few chance encounters stir an innocent desire for a romance story within their hearts.
---
8. Akagami no Shirayukihime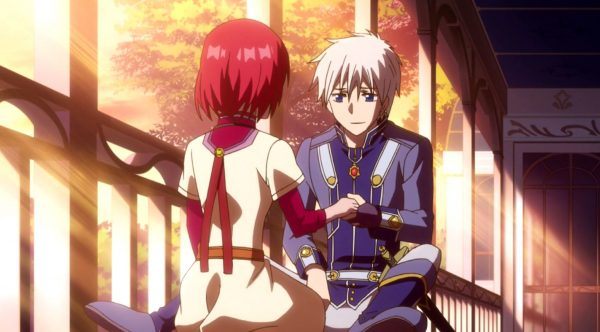 The main character of this romance story is a girl who goes by the name Shirayuki. She has a job as a herbalist, and leads a fairly normal life.
Due to unforeseen complications in her hometown, she cuts her red hair and escapes only to be rescued by a prince who is much nicer than the one in her hometown.
She befriends him, and decides to continue her herb specialist lifestyle at his side.
---
7. Sukitte Ii na yo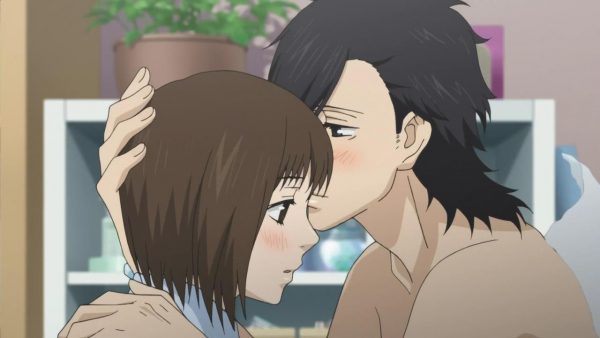 Next  up among the best romance anime with a smart mc on our list, we have "Sukitte Ii Na Yo" Also known in English as "Say I love you".
This is a romantic anime that chronicles the story of a girl named Mei Tachibana who closes herself off from the people around her after she was betrayed by her childhood friends.
However, Mei's life begins to change drastically when a misunderstanding in high school causes her to encounter a popular badass student, who will later became her love interest.
---
6. Kaichou wa Maid-sama!
Oh yeah, this is one my top favorited romance anime of all time, and of course it got also a smart badass op mc who's not an idiot,romantic and he really knows what's to do to make the girl fall in love with him.
The story depicts: Being the first female student council president isn't easy, especially when your school just transitioned from an all boys high school to a co-ed one.
Aptly nicknamed "Demon President" by the boys for her strict disciplinary style, Misaki Ayuzawa is not afraid to use her mastery of Aikido techniques to cast judgment onto the hordes of misbehaving boys and defend the girls at Seika High School.
---