The Best List of the Top 13 Anime Series where The Overpowered Main Character is a Legend
Hey Anime Fans, we hope that everyone is sound an safe, since we are all quarantined from going outside, here is a new list of some anime series that you may wanna watch if you are bored
well, for today's list we have a compiled list of anime tv shows that deals with the theme of having an op mc who is a legend, be it in his past or present, what's matter the most is that those legendary characters are cool badass, and overpowered and overall they are playing a big and important role in their given animated series.
So yeah lets check out what anime series you should watch next!
---
13. Garo: The Animation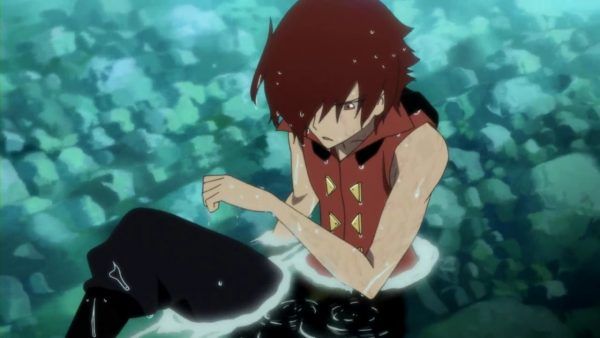 Episodes: 24

Studios:

 MAPPA

Genres:

Action, Demons, Fantasy, Magic, Supernatural
Dubbed: Yes
This anime focuses on the Mc Leon Luis a teenager who will inherits a legend Golden Knight Armor called Garo from his mother, although he has great power, he do his best to overcome the hatred he bears from his mother's death at the hands of the kingdom. His father German, known as Zoro the Shadow Cutting Knight, is still training Leon when he is called to investigate the upsurge of Horrors in the kingdom's capital. Although German knows Leon's will is wavering, he decides to bring Leon along to continue his training.
As German and Leon head to the capital, the king's amiable son Alfonso San Valiante struggles to find a solution to the growing Horror threat. But before he can do so, he is double-crossed and banished from his own kingdom. To return home, Alfonso sets out to find the help and strength he needs to reclaim the throne. During his search, he comes across Leon, whose interactions with the prince will forever change both of their fates.
Read Also: The Top 21 Best Anime Series About a Game
---
12. Mushibugyou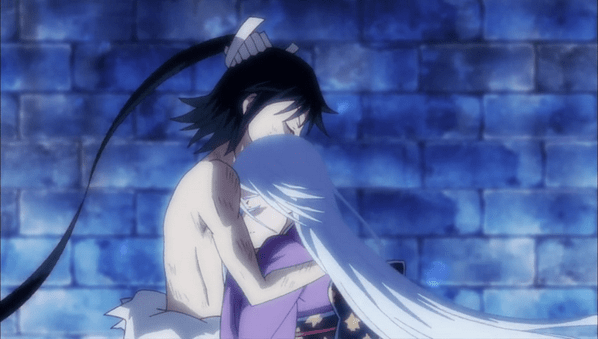 Episodes: 26
Studios: Seven Arcs Pictures
Genres: Action, Historical, Super Power, Ecchi, Martial Arts, Samurai
Dubbed: No
Mushibugyou is a historical action anime full of overpowered characters, sword fighting scenes, and an op mc called Jinbee Tsukishima, a young samurai aiming to be a master swordsman like the legend of his father.
To atone for a horrific incident that occurred at his fault, Jinbee joins the insect magistrate office which is an organization created to fight against giant insects who have invaded the earth.
So, Will this rookie exterminator be able to rid the land of the horde of insects swarming in?
In an alternate Japan, Mushi, which are giant insects, begin to attack people and essentially bring down the whole country. Because of that, there are warriors that are rounded up and sent to fight them.
The Anime story follows one of the greatest samurai characters in that time, Jinbei Tsukishima.
He's a member of the City Patrol, and he is the one who takes the place of his father, who cannot fight anymore.
---
11. Zettai Karen Children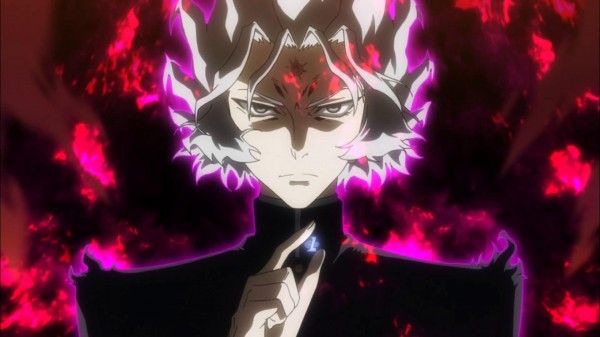 Episodes: 12
Studios: Manglobe
Genres: Action, Super Power, Supernatural, Shounen
Dubbed: No
Kyousuke Hyoubu, an ESPer who was betrayed many years ago, is now one of the most powerful ESPers—and also a fugitive.
However, The Anime describes that behind that villain mc lies a kind heart, and His main mission became to save ESPers who are mistreated by humans, even if that be by force.
Through his methods, he has saved many ESPer lives and gained the loyalty of those he has saved.
The name of his group: P.A.N.D.R.A.
Check Also: The Best 24 Magic Anime Series That You Need To See
---
10. The King Avatar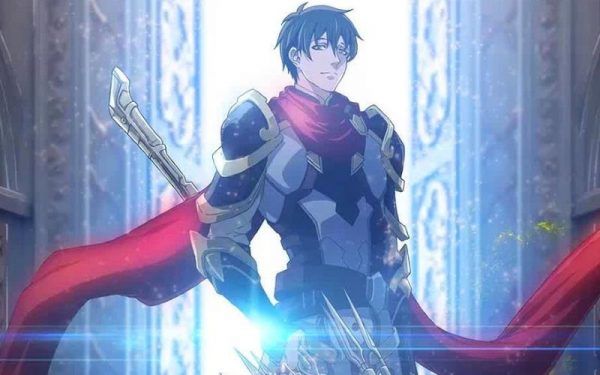 Episodes: 12

Studios:

 G.CMay Animation & Film

Genres:

 Action, Game
Dubbed: No
This Chinese Anime series is focusing on a badass professional player in the online multiplayer game Glory, Ye Xiu is an overpowered mc, who is dubbed the "Battle God" for his skills and contributions to the game over the years.
However, when retiring from the team and to leave his gaming career behind, he finds work at a nearby internet café.
So, he made a new career using a new character "Lord Grim."
Ye Xiu's early achievements on the new server immediately catch the attention of many players, as well as the big guilds, leaving them to wonder about the identity of this exceptional player.
However, while he possesses ten years of experience and in-depth knowledge, starting afresh with neither sponsors nor a team in a game that has changed over the years presents numerous challenges.
Along with talented new comrades, Ye Xiu once again dedicates himself to traverse the path to Glory's summit!
---
9. K Project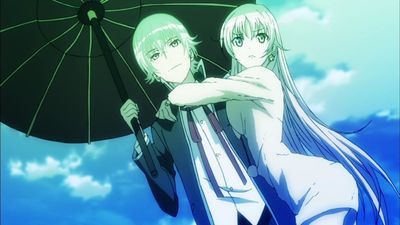 Episodes: 25 / Two Seasons

Studios:

 GoHands

Genres:

 Action, Super Power, Supernatural
Dubbed: Yes
"Kings" are individuals who have been bestowed with incredible supernatural powers and granted the ability to recruit others into their clans. Protecting the lives and honor of their clansmen is an integral part of the Kings' duties. After a video depicting the heinous murder of a Red Clansman spreads virally, the unassuming student Yashiro Isana is accused of homicide. Now, a manhunt is underway for his head, bringing him into contact with the infamous "Black Dog" Kurou Yatogami—a skilled swordsman and martial artist determined to follow the wishes of his late master, the Seventh King.
Meanwhile, the current Red King, Mikoto Suou, faces his own imminent demise as the search for Yashiro narrows. But during Yashiro's struggle to prove his innocence, a greater conspiracy is unraveling behind the scenes; clouds begin to appear in his memory, and close friends start to question his very existence. What began as a simple murder is now leading towards a full blown war between Kings with the very fate of the world at stake.
See Also: The 20 Best Japanese Anime Movies to Absolutely Watch Right Now!
---
8. Hataraku Maou Sama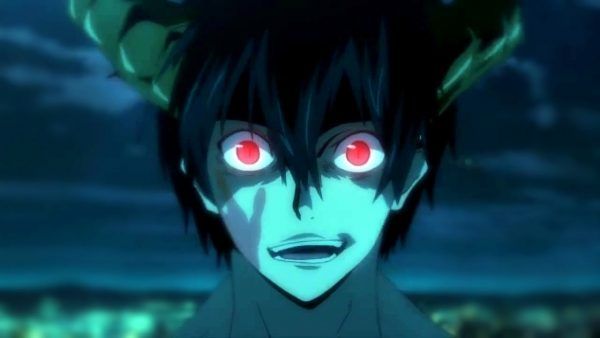 Episodes: 13

Studios:

 White Fox
Genres: Comedy, Demons, Supernatural, Romance, Fantasy
Dubbed: Yes
The Devil is a Part-Timer! is a great Anime Where the MC is a Legend, precisely an Op Demon Lord coming from another world to live on earth as a human, while trying to keep his real identity and power hidden.
"The Demon Lord Satan" who begins to conquer the land of Ente Isla with his vast demon armies.
However, while embarking on this quest to take over the continent, his efforts stop to the hero Emilia.
forcing Satan to make his retreat through a dimensional portal to land in the human world.
The demon finds himself stranded in Tokyo and vows to return and complete his subjugation of Ente Isla.
Satan assumes the guise of a human named Sadao Maou and begins working at MgRonald's to make ends meet.
He soon realizes that his goal of conquering Ente Isla is just not enough.
Hataraku Maou-sama! presents a hilarious view of the most mundane aspects of everyday life, all through the eyes of demon lord.
---
7. Plunderer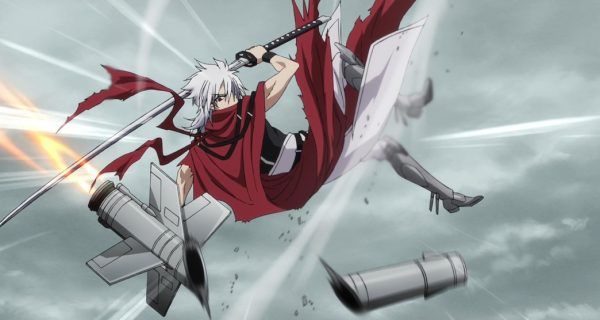 Episodes: 24

Studios:

 GEEKTOYS

Genres:

 Action, Ecchi, Fantasy, Shounen
Dubbed: Yes
This is a new anime of 2020, and frankly its a good choice to watch, as it deals best with the theme we are covering today. the story of plunderer is set In a post-apocalyptic world where humans have their identity branded with their own "Number Count," which could define any number related to their life. May it be one's walked distance or amount of compliments given to them by others, this Count could lead them to the abyss when it has dropped to zero.
Meet Hina, who has inherited a mission from her Mother, whose Count has depreciated to zero, to search for the Legendary Red Baron. In her adventure, she meets a half-masked swordsman named Licht who tries to hide his identity, as he is known as a degenerate for having an incredibly low Count.
Read Also: Top 10 Good Anime Series with Insanely Overpowered Mc
---
Continue Reading By Clicking the Next Button