Here is a List of 20 Best Anime Films for Anime fans, this is bakabuzz live and stereo! and hope you are doing good and okay, the virus is still expanding in the world, so please follow the rules and stay home!
Don't Worry! we are here to help you kill the boredom by giving you the 20 best anime films to watch during these hard days.
keep in mind that we tried to mingle this list with various anime genres in order to let you pick what is best for your taste.
Hence, with no further ado lets the countdown of our best Japanese anime films Begin!
---
20. Vampire Hunter D: Bloodlust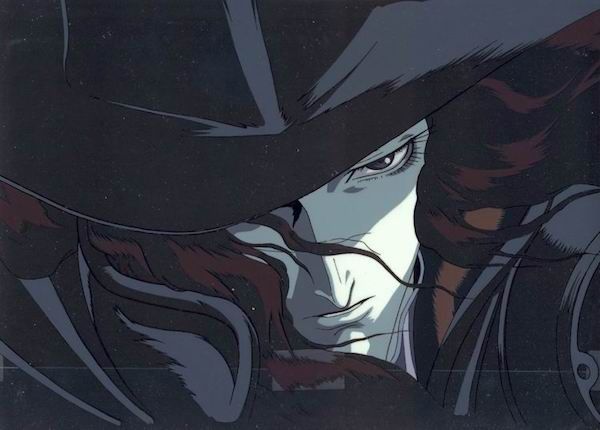 Studios:

 Madhouse

Genres:

 Action, Sci-Fi, Horror, Drama, Romance, Vampire, Fantasy
Dubeed: Yes
Vampire Hunter D: Bloodlust is a dark fantasy anime film, which is based on the third novel of Hideyuki Kikuchi's Vampire Hunter D series, Demon Deathchase.
this japanese animated movie is set In a dark and distant future, when the undead have arisen from apocalyptic ashes, an original story unfolds. Ten thousand years in the future, vampires rule the night. They once ruled outright but their numbers are in decline. Vampire hunters now threaten the vampires with extinction.
So, if You Like Vampire Adventure Shows! well this anime film is full of suspense, horror, and lot of well crafted themes,  thats what make it worthy of your time.
Read Also: The 20 Best Japanese Anime Movies to Absolutely Watch Right Now!
---
19. Millennium Actress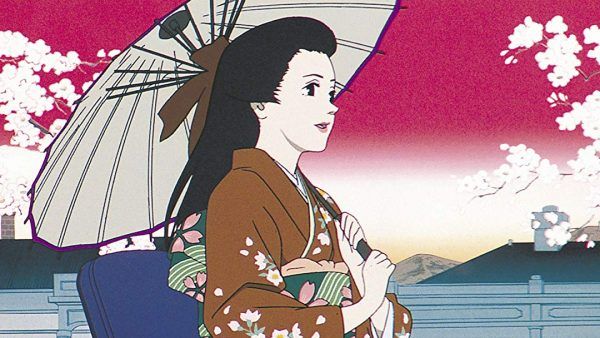 Studios:

 Madhouse

Genres:

 Action, Adventure, Drama, Fantasy, Historical, Romance
Dubbed: Yes
In this good japanese anime film, from the director of Perfect Blue, Satoshi Kon, two documentary filmmakers seek out Chiyoko Fujiwara, an actress long missing from the spotlight. Upon finding her has become reclusive and shy about any publicity, the two are thrust into a tale through time, as Chiyoko reminisces about her acting career. Although Kon traded the dark and bleak atmosphere of Perfect Blue for a much more optimistic and celebratory tone in this work.
but she eventually warms up to Tachibana and starts to relate her life story. As the decade pass, Chiyoko is transformed from a teen with big dreams into a full-blown celebrity, while her cinematic characters span various eras, from ancient Japan to the distant future.
---
18. Howl's Moving Castle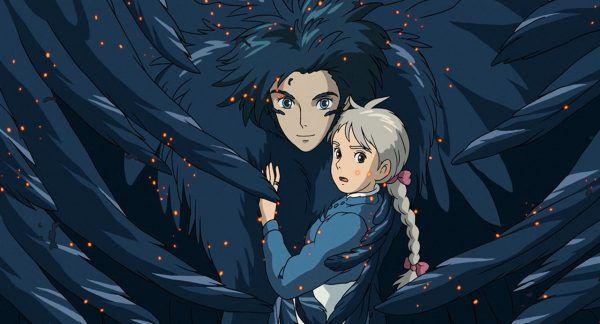 Studios:

 Studio Ghibli

Genres:

 Adventure, Drama, Fantasy, Romance
Dubbed: Yes
From Studio Ghibli comes so many anime movies that are unforgettable and marked the cinematic history with their awesome works, and Howl's Moving Castle is one of them, which was originally based on the British novel of the same name.
The story of this great Japanese film revolves around the main character Sophie who has an uneventful life at her late father's hat shop, but all that changes when she befriends wizard Howl, After accidentally offending a witch, she is cursed into a 90-year-old's body. Her only hope for a cure is to seek out the feared wizard, Howl, and of course his moving castle. Now Howl must use all his magical talents to battle the jealous hag and return Sophie to her former youth and beauty.
See Also: The Best 20 Korean Movies on Netflix to Watch
---
17. 5 cm per Second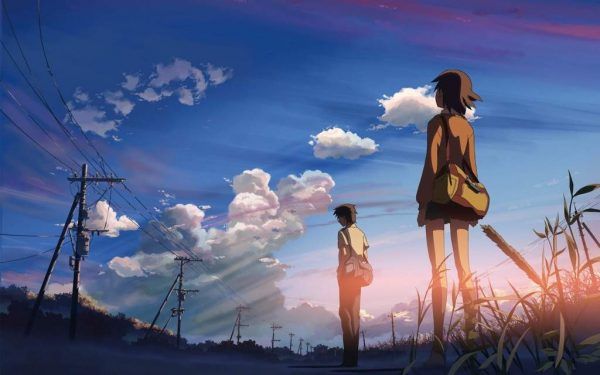 Studios:

 CoMix Wave Films

Genres:

 Drama, Romance, Slice of Life
Dubbed: Yes
"5 Centimeters per Second" is a Japanese animated coming-of-age romantic drama film that depicts the story of Takaki Toono and Akari Shinohara, two very close friends and classmates, who are torn apart when Akari's family is transferred to another region of Japan due to her family's job. Despite the separation, they continue to keep in touch through mail.
When Takaki finds out that his family is also moving, he decides to meet with Akari one last time.
As years pass by, they continue down their own paths, their distance slowly growing wider and their contact with one another fades.
Yet, they keep remembering one another and the times they have shared together, wondering if they will have the chance to meet once again.
---
16. Ninja Scroll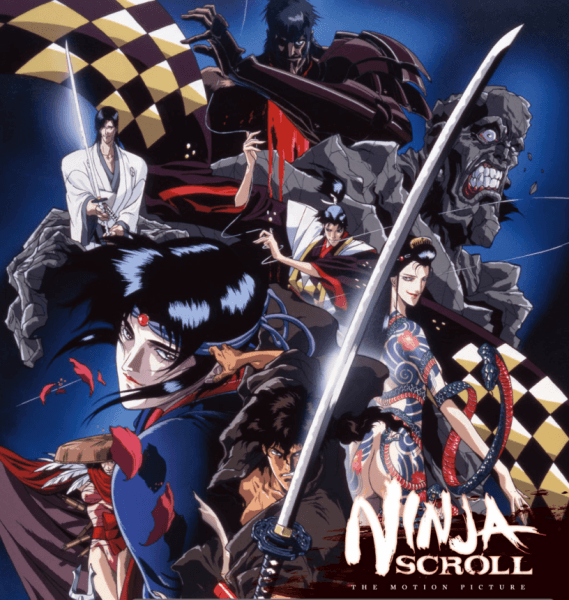 Genres:

 Adventure, Historical, Horror, Supernatural, Romance, Samurai, Fantasy, Shounen
Dubbed: Yes
One of the Best Anime Films of all time is "Ninja Scroll" that awed American audiences by showing exactly how R-rated could an anime film be.
Hidden beneath the violent and intense sword fighting scenes, however, lies the epic tale of a common mercenary swordsman who battles the Eight Devils of Kimon, who are plotting to take the power of Japan's government. only Jubei and a shogun spy named Dakuan can stop them.
I loved this film very much and I advise everyone to watch it, it does make you sink inside its story as if it were realistic.
Check Also: The 20 Amazing Japanese Anime Movies You Must watch Right Now!
---
15. Akira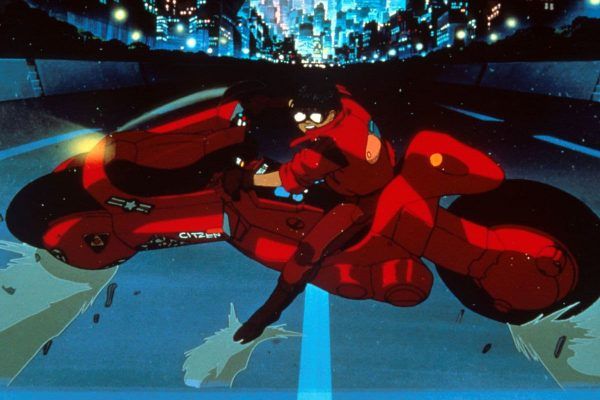 Studios:

 Tokyo Movie Shinsha

Genres:

 Action, Military, Sci-Fi, Adventure, Horror, Supernatural, Seinen
Dubbed: Yes
The tale is set in 2019 that a dystopian post-apocalyptic Tokyo where military intelligence and gangs squabble over the remains of a city driven mad by the nuclear disaster. In Akira, a lowlife hero with telekinetic powers threatens the grim daily reality of Neo-Tokio, as inspired and told by his childhood sidekick ­or at least tries to. Their journey defined the concept of cyberpunk and provides humanity with a chance to start anew.
Although this action anime film was introduced in 1988, it is still wonderful, one of the best animated films you can watch, and it is one of the biggest and essential shows in the anime world.
---
14. The Last: Naruto the Movie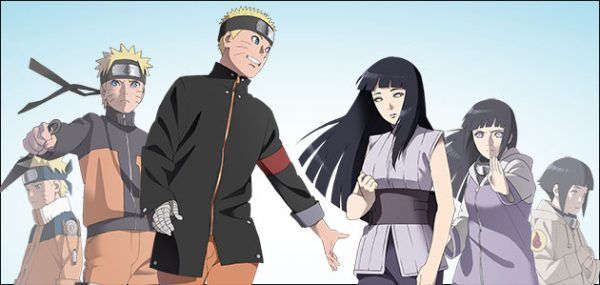 Studios:

 Studio Pierrot

Genres:

 Action, Super Power, Romance, Martial Arts, Shounen
Dubbed: Yes
The Big Three in Anime World are: Dragon Ball, One Piece, and Naruto which a popular anime and manga series that wowed everyone who has the chance to watch it! and here is a well crafted naruto film which is a spin off from the series of the same name.
is about as lovey-dovey as a shounen anime genre gets, Picking up two years after the fourth great ninja war, the story sees our spiky-haired hero assist his new bow Hinata to rescue her little sister who was mistakenly kidnapped instead of her four old fans. the film is a sweet and satisfying payoff to finally see Naruto returned he does not have long-held feelings for him, and risking it all for love despite the loss of your most powerful ability is as grand a romantic gesture as it gets.
Read Also: 10 Best Ghibli Movies and Films that you Must Really Watch
---
13. The Garden of Words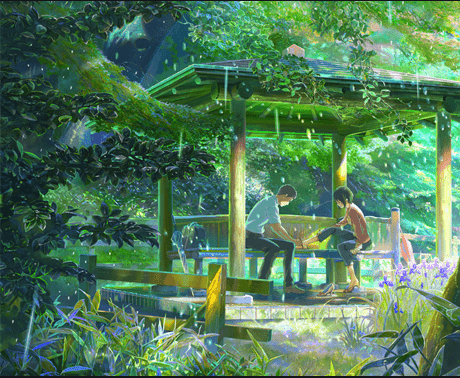 Studios:

 CoMix Wave Films

Genres:

 Slice of Life, Psychological, Drama, Romance
Dubbed: Yes
To tell you the truth i cant get enough of this movie! why? because Romances with significant age gaps can be controversial, but this tale that could have been handled it's the tricky subject matter with great poignancy. made by Makoto Shinkai, it centers are on the chance meeting of a 15-year-old male student and a 27-year-old female teacher, both shirk their usual responsibilities of schoolwork to regularly meet in the same garden.
Finding comfort in their shared feeling of nonconformity even when they're separated by almost a decade and age despite. The film's title dialogue is used sparingly allowing writer-director Makoto Shinkai and possibly detailed visuals to do most of the talking while the characters settle expressions and movements speak louder than words ever could.
This film is considered the best of romantic anime movies of 2013, and by watching it several times this is still the case from our perspective.
---
12. The Secret World of Arrietty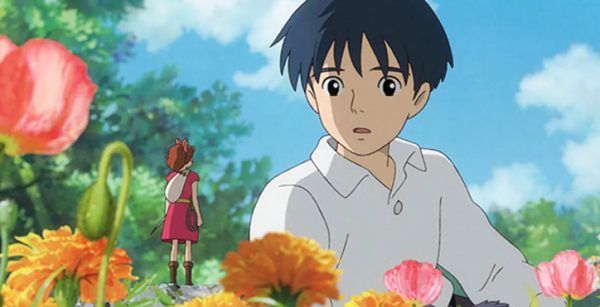 Studios:

 Studio Ghibli

Genres:

 Fantasy
Dubbed: Yes
This japanese anime film tdepicts the story of Arrietty, a tiny teenager who lives with her parents in the recesses of a suburban home, unbeknown to the homeowner and housekeeper. Arrietty remains hidden from her human hosts but occasionally ventures forth from beneath the floorboards to borrow sugar cubes and other supplies. A secret friendship forms when 12-year-old Shawn meets Arrietty while staying at his mother's childhood home and the evolving friendship, but their relationship could spell danger for Arrietty's family.
See Also: The 20 Best New Romance Movies of 2019 to Watch
---
11. Wolf Children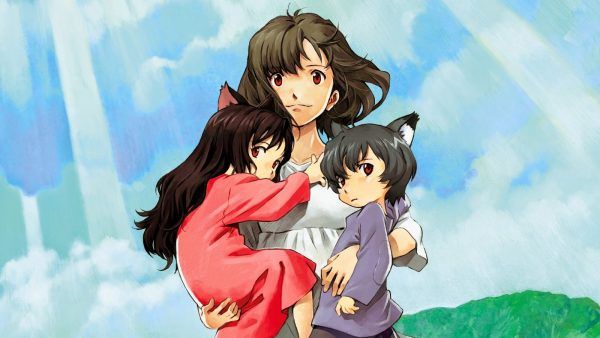 Studios:

 Studio Chizu

Genres:

 Fantasy, Slice of Life
Dubbed: Yes
Wolf Children is a good 2012 Japanese anime film directed and co-written by Mamoru Hosoda. The story follows a young mother named Hana 19-year-old who is left to raise two half-human half-wolf children, Ame and Yuki after their werewolf father dies. They move to the countryside and the children have adventures in the woods and at school.
You will fall in love with this great anime film who is not devoid of real-world problems like raising a family, being different in society and finding one's place in the world.
---
Continue Reading By Clicking the Next Button