10. Redline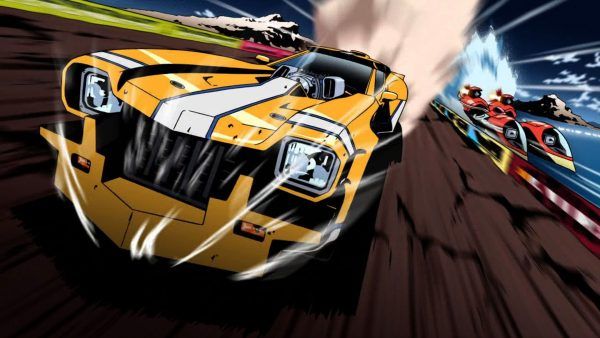 Hey Fast & Furious fans here is anime movie that you will really enjoy if you love cars, speed, and breath-taking races, the story follows A reckless hot-blooded driver named JP is determined to compete in Redline, the most popular and a deadly race in the galaxy where staying alive may be the ultimate victory.
The race only occurs every five years, but in order to participate, he must overcome the mafia, the government and even love. So much blood, sweat, and tears clearly went into making Redline the marvel that it is.
What really gets your attention is the absolutely stunning animation being thrown your way. So,  If you're looking for an adrenaline rush, Redline is a perfect choice.
Check Also: The 20 Best Disney Animal Movies You Should Watch
---
9. Batman Ninja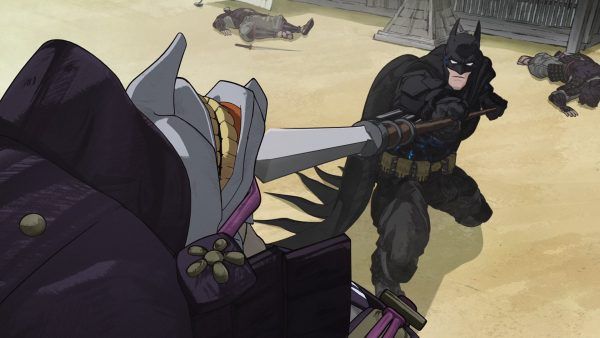 Studios:

 Kamikaze Douga

Genres:

 Action, Martial Arts, Samurai
Dubbed: Yes
While battling Gorilla Grodd at Arkham Asylum, Batman finds himself transported from modern Gotham City to feudal Japan. There, he is chased by samurai working for the Joker. During his escape, Batman meets up with Catwoman, and because of his presence in the outermost area affected by the Quake Engine, Catwoman reveals everyone else arrived two years earlier.
He learns from her that all of Gotham City's top criminals have become feudal lords after deceiving the Sengoku daimyō, battling each other until only one state remains. In order to stop the villains from altering history, Batman and Catwoman must get to the Quake Engine in Arkham Castle. Batman discovers that Alfred Pennyworth is also in the past and has built a Batcave outside Edo. It's the best fighting movie you can watch.
---
8. Dragon Ball Super: Broly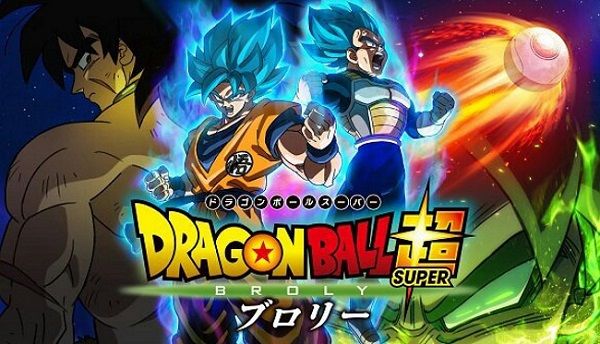 Studios:

 Toei Animation

Genres:

 Action, Adventure, Comedy, Super Power, Martial Arts, Fantasy, Shounen
Dubbed: Yes
Dragon Ball Super: Broly is a Japanese anime martial arts fantasy and adventure film, we have loved since childhood.
Forty-one years ago, the Saiyan homeworld Planet Vegeta is ruled by the forces of King Cold, who delegates their command to his son Frieza Who return of hell.
King Vegeta, leader of the Saiyans, believes his son Prince Vegeta is a prodigy destined to liberate their people and rule the universe. He learns of Broly, a Saiyan baby born with an abnormal power level exceeding that of his son, and exiles Broly to the distant planet Vampa. Broly and his father Paragus, who goes after his son, are stranded on Vampa after their ships are damaged.
Paragus vows to raise Broly as a mighty warrior to exact revenge on King Vegeta. this is truly oe of the best dragon ball movies where You will see a fierce battle awaits these three Saiyans who have followed completely different destinies.
Read Also: Hollywood Movies Inspired By Anime and Manga
---
7. Godzilla: Planet of the Monsters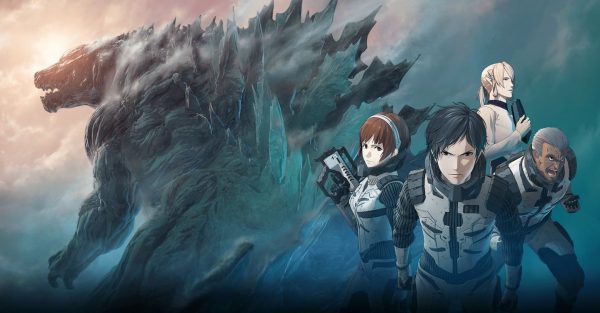 Studios:

 Polygon Pictures

Genres:

 Action, Adventure, Sci-Fi
Dubbed: Yes
The human race takes to the stars and abandons Earth after Godzilla wreaks havoc on the planet. Thousands of years later, they decide to return from space to destroy the giant monster and reclaim their home. Captain Haruo Sakaki bears a seething hatred towards Godzilla, which killed his parents during the exodus from Earth. He believes the planet selected for colonization, Tau-e, is uninhabitable and tries to force the ship's committee to rescind the order to send the elderly, including his grandfather, to scout the planet.
Haruo is arrested and then witnesses the exploratory shuttle explode while entering the planet's atmosphere. He then anonymously publishes a classified essay on Godzilla's weak points provided by the Exif priest named Metphies. This sways public opinion among the population forcing the central committee into returning to Earth after deciding that they are unlikely to find another habitable world.
---
6. ARAGNE: Sign of Vermillion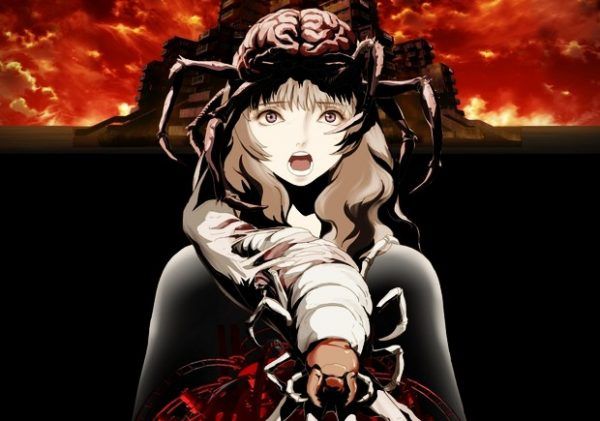 Studios:

Zelico Film

Genres:

 Fantasy, Horror, Mystery
Dubbed: No
One of the Best supernatural horror anime films you can watch is Aragne, where Life might be better for shy, anxious college student Rin. The apartment she has ente dis hardly the sunny palace the rental listings suggested. The housing complex is rundown, grim and haunted by troubled souls lurking in dark corners. Ghastly crimes are occurring within the vicinity. And a grinning stranger makes his unsettling presence known.
Beyond all this, Rin is coming to understand that something even more sinister is manifesting itself, something at the cursed crossroads of mythology, monstrosity and life science. Determined to seek out out more, Rin visits the library, where she meets a sympathetic young staffer. But what she learns doesn't begin to place her mind comfortable.
See Also: Top 10 Japanese Romance Movies Based On Anime and Manga
---
5 . Digimon Adventure: Last Evolution Kizuna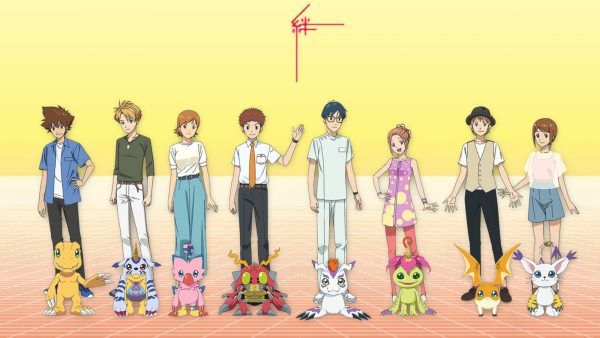 Digimon Adventure: Last Evolution Kizuna is a Japanese animated adventure film produced by Toei Animation and animated by Yumeta Company.
The film is set five years after Digimon Adventure tri, taking place in 2010. With Taichi and his friends reaching adulthood, they are struck with news that the partnership with their Digimon will soon end and they will be forever separated, as they are not children anymore. Meanwhile, a powerful Digimon called Eosmon appears, robbing other Digi Destined of their consciousness. Despite knowing that using their powers will shorten the little time they still can have together, it's up to Taichi, Agumon and all their friends to fight together one last time to save the world.
The film was released in Japanese theaters on February 21, 2020.
---
4. The Night Is Short, Walk on Girl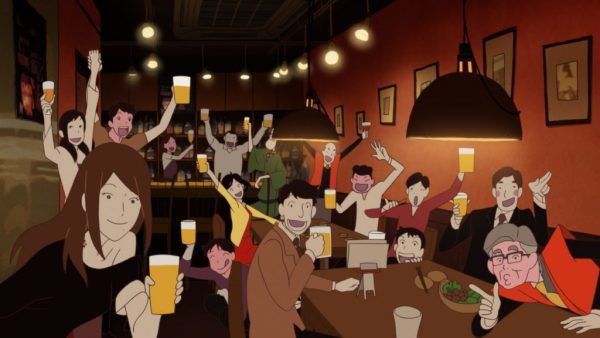 Studios:

 Science SARU

Genres:

 Comedy, Romance
Dubbed: No
Masaaki Yuasa of The Tatami Galaxy fame applies his unique animation style to this unconventional rom-com, contrary to the title the story unfolds over one long and boozy night following a female university student known only as autumn, and as she parties her way through the streets of Kyoto which are peppered by a cast of peculiar and not quite human characters. along the way she keeps running into her senpai meetings which aren't exactly by chance as he longs to admit his feelings for her. the problem is he just can't pin her down to tell her it's a colorful psychedelic journey that has been described as Lewis Carroll meets Ulysses perfect for those with alternative tastes.
Check Also: 10 Great Animated Movies For Real Anime Fans
---
3. Hotarubi no Mori e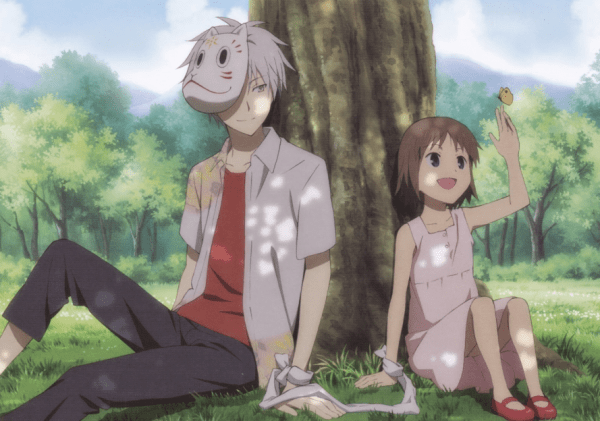 Studios:

 Brain's Base

Genres:

 Drama, Romance, Shoujo, Supernatural
Dubbed: Yes
Romance and supernatural themes often go hand in hand in anime, this film is about the relationship between a human girl Hotaru and Ginn a magical silver-haired boy adopted by the forest spirits the parameter when Hotaru becomes hopelessly lost in the woods that Ginn inhabits after he comes to her aid, they form a bond that he warns her can never be physical as he will vanish if a human ever touches him, their relationship remains strong despite this though as Hotaru gets older they both realize their romantic feelings for each other and the distance between them becomes harder and harder to bear.
---
2. Your Name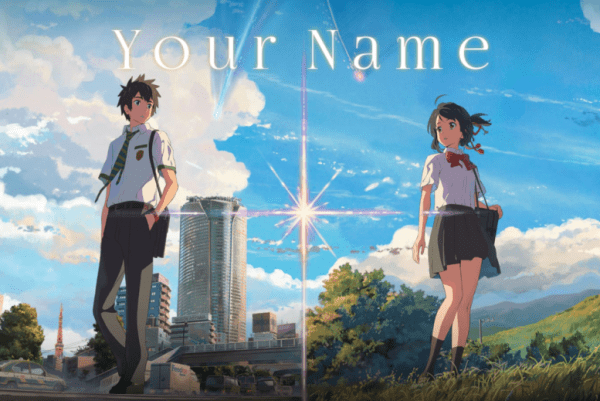 Studios:

 CoMix Wave Films

Genres:

 Romance, Supernatural, School, Drama
Dubbed: Yes
Mitsuha Miyamizu may be a highschool girl living within the town of Itomori in Japan's mountainous Hida region. She is tired of country life and needs to be a handsome boy in her next life.
She begins to modify bodies intermittently with Taki Tachibana, a high school boy in Tokyo, once they awaken. they convey by writing messages on paper, their phones, and sometimes on each other's skin.
Mitsuha causes Taki to develop a relationship together with his coworker Miki.
Read Also: 10 Best Japanese Anime Movies with an English Dubbed Version
---
1. A Silent Voice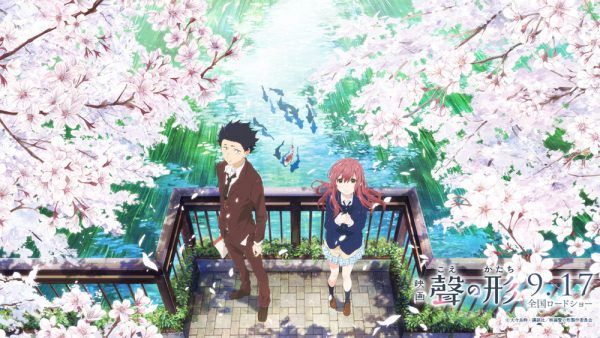 Studios:

 Kyoto Animation

Genres:

 Drama, School, Shounen
Dubbed: Yes
Coming at number one on our list of the best anime films you can watch is "A Silent Voice" where the wild youth, grade school student Shouya Ishida sought to beat boredom within the cruelest ways. When the deaf Shouko Nishimiya transfers into his class, Shouya and therefore the remainder of his class thoughtlessly bully her for fun.
However, when her mother notifies the varsity, he's singled out and blamed for everything done to her. With Shouko transferring out of the varsity, Shouya is left at the mercy of his classmates. he's heartlessly ostracized all throughout elementary and secondary school, while teachers turn a blind eye.