The 18 Best Japanese Comedy Anime Movies for a Good Laugh
The best comedy anime movies are a great way to experience a good laugh. Whether you're trying to escape the pressures of work or just want to indulge in some good old-fashioned fun, these movies will give you what you need.
Welcome to This recommended list, which is a compilation of the top 18 best Japanese comedy anime movies, ranked in order of quality and how funny they actually are.
So, What are the best fun comedy anime movies? Find out below!
18. LAIDBACKERS
LAIDBACKERS is a 2019 Japanese anime movie that spans genres of fantasy and comedy, directed by Hiroyuki Hashimoto, and features animation production by Studio Gokumi.
Following the death of her grandmother, Art student Kumi Honamanuma moves to Kyoto to take over her grandma's store. Where she meets Long Mino, K Zhao, Mai Haisaka, and a Dog that lives in the store.
Kumi is living with these girls. They claim to be heroes reincarnated to the present period. And they are after the demon king!
Harami and others are living a peaceful life with no tasks to do anymore. Ran, who was once a demon king in her past life but has failed to reincarnate in her current one, starts making some peculiar requests.
17. Hells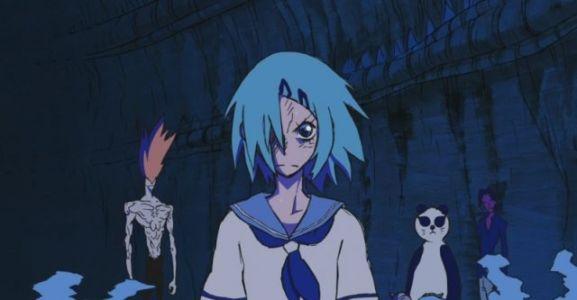 Some people may argue that this movie is funny in some parts, but their arguments will differ because of the different experiences they have had. I personally enjoyed Hell's comedy and wit, so I was more engaged in the story-design myself. Initially, It was interesting to see how something so different looked with its unique art and atmosphere.
This story is about Amagane Rinne, who had an accident and died while hurrying to school. She suddenly arrived in an awkward school… in hell, which is filled with demons.
While she's struggling to get back home, she also makes friends with a demon classmate who is more than willing to help her out. She builds a unique bond with him and ultimately overcomes the hurdles that stand in her way.
16. The Moment You Fall in Love
The Moment You Fall In Love is among the best romantic comedy movies on our list and it is a must-watch. A school-based love story that follows the ups and downs of Hina, Kotarou, and Koyuki as they experience romance stories, and how relationships are forged but also threaten to break others.
Contrary to what one might expect, I didn't find the story to be too complicated or eventful. It was a simple love story with few twists and turns. I enjoyed it for its hilarious moments for that reason too.
15. Bokura no Nanokakan Sensou
Mamoru is a quiet and introverted high school student who loves to read modern warfare in his free time. He found out that his crush, Aya Chiyono, is moving away soon, and when this is finally the time to gather enough courage to ask her to run away with him!
Meanwhile, Mamoru and some other friends head to Satomi's abandoned coal factory and enjoy themselves. They come to the surprising conclusion that they may not be alone in the facility.
Well, Bokura no Nanokakan Sensou is one of the best comedy anime movies on our list and is a coming-of-age story about teenagers' rebellion that eventually spirals into a full-out war against the adults, while these teens struggle to open up about their feelings and protect what they hold dear.
14. Li'l Spider-Girl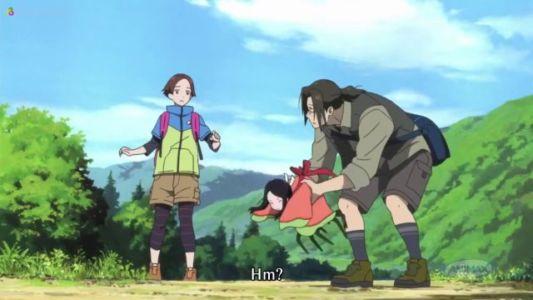 From time to time, The teenage girl Mizuki Henmi visits Shu Suzuri's bookstore. At one of her visits, she learns that Shu is about to sell a valuable and unique book.
As a reaction, The frustrated Mizuki handles the book roughly, breaking the seal that kept it shut and revealing a strange cute spider."
This is amid the sweetest short comedy anime movies to watch that tells the story of Mizuki, Shu, and their seemingly harmless spider. "In the film, the wind begins to blow out of nowhere." "While Shu is infatuated with his arachnid friend, Mizuki becomes wary of its every move."…
13. Zoku Owarimonogatari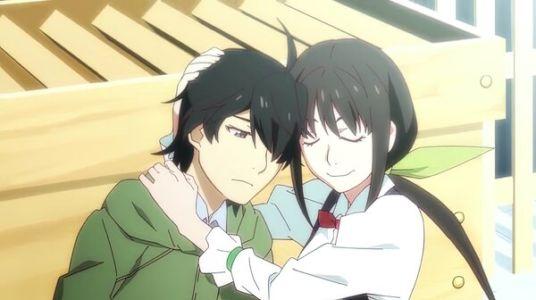 Graduation day is here for Araragi Koyomi and today will be the end of his full school life of bizarre friendships with otherworldly entities.
But, unluckily, Araragi gets unexpectedly absorbed into a mirror and was trapped inside a bizarre world where everything is completely reversed. Now Karen Araragi is shorter than usual, Yotsugi Ononoki is poker-faced and Mayoi Hachikuji has become a lot more mature. But everything isn't as it seems.
Zoku Owarimonogatari is one of the best comedy anime movies to watch and enjoy the new strange and somewhat frustrating world, in which Araragi finds himself. However, he doesn't give up and continues to search for a way back home.
12. Hayate the Combat Butler! Movie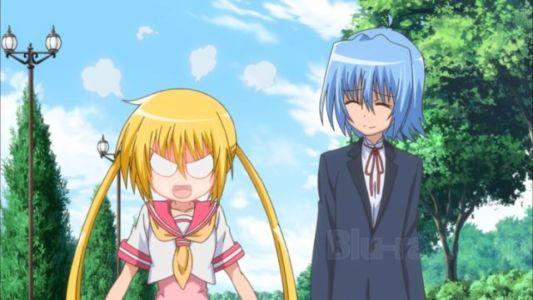 If you are a fan of Hayate no Gotoku or haven't seen it before, this is the best movie to watch before the new installment comes out. Of course, this film has a good romance comedy story, and art design.
The story follows Hayate, Nagi, and the gang while spending the summer break at the countryside vacation home. But things turn out to be quite different from what they expected when a mysterious spirit tries to separate the butler from his young mistress. Is the spirit about to succeed in her evil plot?
11. Hanasaku Iroha the Movie: Home Sweet Home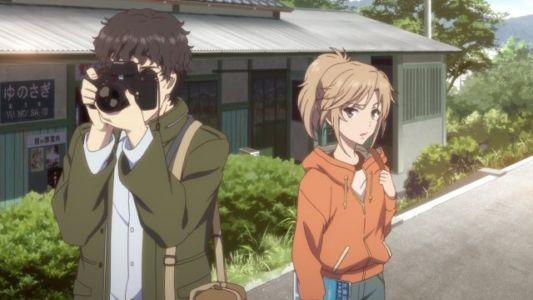 Ohana Matsumae has been working at this Kissu Inn for a long time now. However, she realizes that she is starting to lose her motivation because of the repetitive monotony, and routines.
The daughter of a manager for a rival inn comes to Kissu for training to become a landlady; but, One day, while Ohana is observing her training, she discovers something in the storeroom that intrigues her. She's curious about these archives that could give some insight into her mother's past.
Ohana is trying to learn more about her mom. While she must also face several challenges that tested her and the staff of the inn.
10. K-ON! The Movie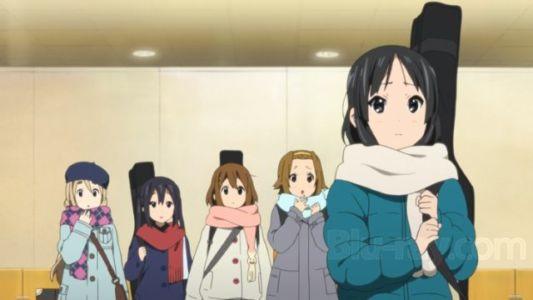 The K-ON! The movie is a film derived from the anime series K-ON!, It is not a direct adaptation of Kakifly's manga series, and it has a highly original story that provides a captivating recount of the adventures of the girls from school band Ho-Kago Tea Time on their trip to London, England.
But the good times won't last forever, so they make sure to enjoy their last times together while they can. Sad farewells are inevitable, but the formed memories of these friends will continue to live on long after their high school graduation.
9. Lupin III: The Castle of Cagliostro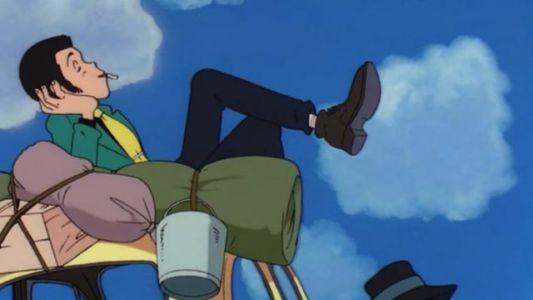 Arsene Lupin III discovered that the treasures he just robbed in his latest casino raid really were "Gothic Bills," legendary counterfeits. They're totally indistinguishable from genuine bills. With the help of Daisuke Jigen, they go to the small nation of Cagliostro to investigate the origin of these counterfeits.
Upon arrival, they save Clarisse d' Cagliostro, the daughter of the late Duke d' Cagliostro, who is running from a sinister plot by Count Cagliostro to steal her family's treasure through forced marriage.
A natural flirt with an endearing personality like Lupin would never stay by idly when a girl is in need of help, while some other characters with different motivations join him in the rescue effort.
8. Pom Poko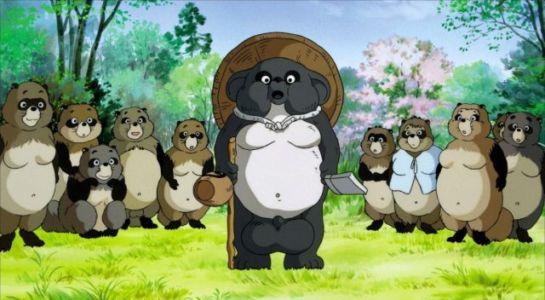 Pom Poko is one of my favorite comedy anime movies, it's perfect, touching, beautiful. and words can't describe this animated film. The documentary-style opening will lull most people into a false sense of security because the second half is where the magic happens. If you can stay awake for the second half, you'll be rewarded with an experience that will blow your mind.
The inspirational anime film chronicle the story of a secret society consisting of shape-shifting raccoon dogs getting together and trying their best to save their city after humans encroach on their space with development plans.
7. Porco Rosso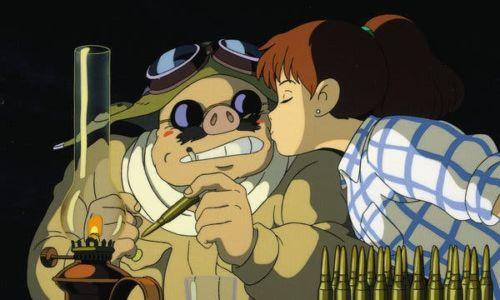 This isn't Ghibli's best but it's one of my favorite adventure comedy movies of all time, I am a major Miyazaki fan and I always come back to this movie over and over again because it is a classic love letter for the magic of flying in biplanes that marked the early 90s.
1930s Italy was indeed an interesting era. Pirates would often fly in biplanes, and terrorize all of the passenger ships sailing in the Adriatic Sea. Perhaps the only pilot brave enough to stop what's going on is the mysterious Porco Rosso, a former World War I flying ace who was somehow turned into a pig.
6. Summer Wars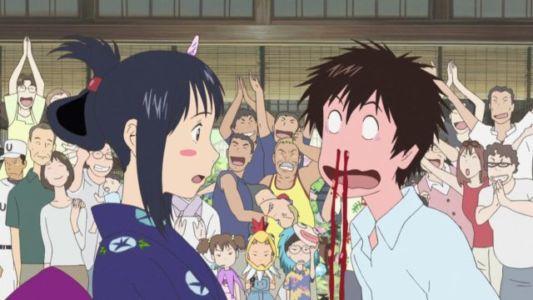 Japanese animated science-fiction film 'Summer Wars' is a 2009 release directed by Mamoru Hosoda and produced by Madhouse.
Summer Wars is among the best sci-fi comedy anime movies and is a perfect example of a story where there are so many ideas that will keep you hooked.
The film opens with an introduction to 'OZ'. An interwebs data collection program that serves to monitor the usage of all of the world's electronic services. It can track everything from shopping to competitive gaming, even healthcare facilities. It's like the extreme expansion of the internet throughout the world.
Then we met Kenji, a math whiz who works as a moderator for Oz. He has a crush on a girl named Natsuki. A few moments later we meet the crush that begs him to come with her to visit her family's summer home. So that kicked off the story in action.
5. One Piece Strong World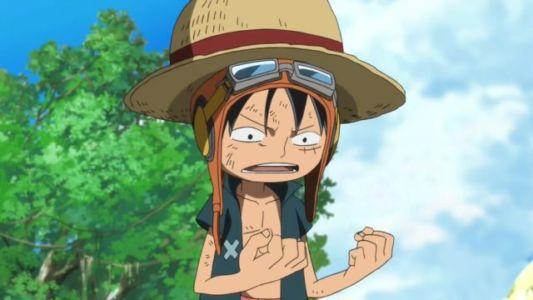 One Piece by Eiichiro Oda is a very well-known manga and anime series. Its action scenes, comedy, and characters set it apart from other similar works in the market. Yet, One Piece Strong World is also one of the best action-comedy anime movies ever made in history.
The film focuses on the story of the infamous pirate Shiki who kidnaps a member of the Straw Hat Pirates in his quest to fight against the World Government, and the member must help him navigate through his journey. The rest of their crew must team up and rescue their friend along with stopping Shiki's plot.
4. Tokyo Godfathers
On Christmas Eve, on a cold night, while searching through heaps of garbage, it was Gin, Hana, and Miyuki were surprised when stumbling across an abandoned baby.
Hana's feelings are broken when she sees the abandoned infant in the dumpster. She feels a need to find out where the baby came from, so she proceeds to find out who its biological mother is, in order to know why she abandoned her baby.
They name the baby Kiyoko, then start to look at things that might possibly point them in the right direction, like a key and note. However, the story starts to take some outrageous twists and turns soon after they get caught up in some strange events.
Tokyo Godfathers follows the journey of a trio trying to reach Kiyoko's true home and find their very own Christmas miracle.
3. Love, Chunibyo and Other Delusions: Take on Me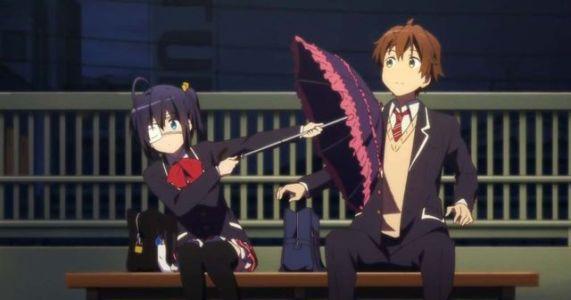 One of the best-known movies is this Chuunibyou one, where the comedy and romance really do a lot for this film, as it has included a lot of wonderful scenes throughout. It should be watched by anyone who needs a lighthearted break from reality or just wants to have some fun out of the best comedy anime movies!
Finally, an anime film brings fans the much-needed closure to Yuta and Rikaka's stagnant relationship, while reinforcing the core themes of the series!
The sensational drama, "Love, Chunibyo and Other Delusions Take on Me" chronicles the couple Yuuta and Rikka on their journey through Japan. Will they be able to succeed in preventing Rikka from moving away to Italy?
2. Gintama Movie: Kanketsu-hen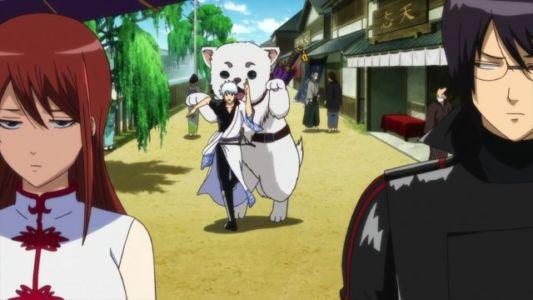 Gintama: The Movie: The Final Chapter: Be Forever Yorozuya is a 2013 animated film produced by Sunrise and based on the Gintama manga and anime series.
We know that Gintama's comedy is amazing and the way it was set up was pretty innovative. The beginning threw me off slightly, but again, this happened often with Gintama.
The film is stylistically pleasing with an exciting plot and stands out among the best comedy movies of all time. It features a mixture of emotions, was beautifully shot, and an original a well-told story that chronicles Gintoki's journey through the future, where he discovers that his homeland is now a wasteland with his friends fallen apart. Then, It is his mission to reunite them again, and try his best to explore what had gone wrong and how things could be fixed.
1. KONOSUBA -God's Blessing on This Wonderful World!- Legend of Crimson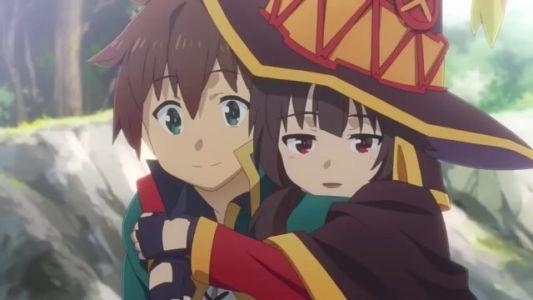 This is one of the best comedy anime movies that will pretty much make you laugh throughout the whole film, in fact, you will laugh so much. The story starts off while Kazuma and the gang are suddenly alerted by an outrageous letter delivered by Yunyun.
The letter says that Megumin's family is in danger, and as soon as she hears that she head off to her village so to help and protect them at any cost! After Kazuma's group learned of the letter they received, they decided to visit Megumin's hometown. However, when they get there, it turns out that the threat may have been more than just a joke.