Top 10 Funniest Comedy Anime Series that will make you Laugh and lift your Spirit
Are you Looking for The Best Comedy Anime Series that are actually Funny and Guaranteed to Make you Laugh?
Rest in ease, because you are about to discover the best 10 Japanese animated comedies to watch and to enjoy.
Weither you have just finished watching a sad anime that made you cry, or you've just got home from a long stressing day and you want to turn your mind off and forget about all of life's problems.
Well, a great way to help is by watching a comedy, and with these given anime shows on this list, you can guarantee unlimited laughter.
Here we Go!!
---
10. Gekkan Shoujo Nozaki-kun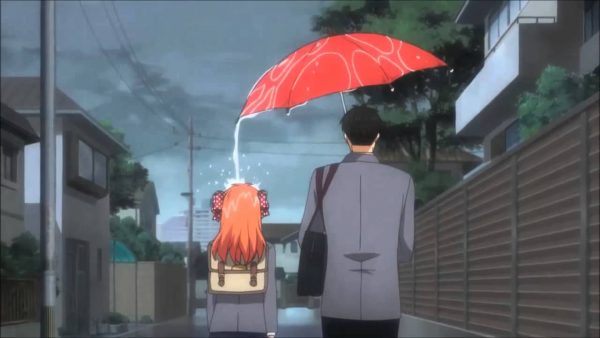 Kicking off out list of the best comedy anime series with "Gekkan Shoujo Nozaki-kun" a good anime that will absolutely make you laugh!
the story chronicles "Chiyo Sakura is a cheerful high school girl who has fallen head over heels for the oblivious Umetarou Nozaki. Eventually, it turns out that her love interest is actually a respected shoujo mangaka.
Through many misunderstandings, she actually ends up becoming one of his manga assistants in the hilarious show.
Read Also: The 10 Funny Anime That will Make You Laugh Out Loud
---
9. Wotaku ni koi wa Muzukashii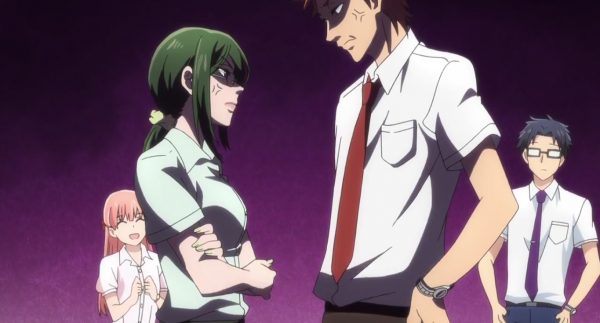 Next up we have another funny anime tv show called "Wotaku ni Koi Wa Muzukashii" First released in April of 2018, this comedy anime takes us through the life of Narumi who claims that the title of this anime "Love is Hard For an Otaku" is very true.
The story showcases the occurrences of our main character, as She meets friends like her and recounts about how her past relationships haven't always worked out because of how much of an otaku she is.
---
8. Asobi Asobase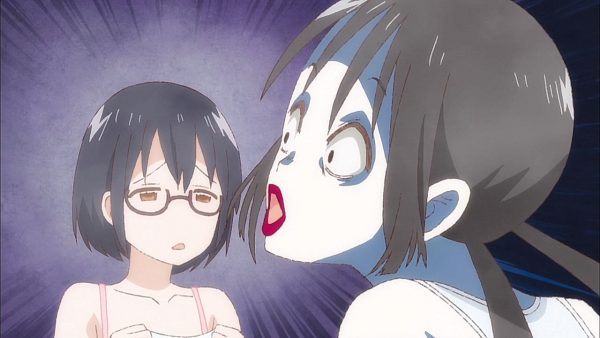 Also known by the name "Workshop of Fun", this good comedy anime tells and follows the daily life story of a group of three girls who slowly
become friends over time.
As they become friends, they decide to form a club known as the "Passtime Club" where they can relax and do whatever they please.
---
7. D-Frag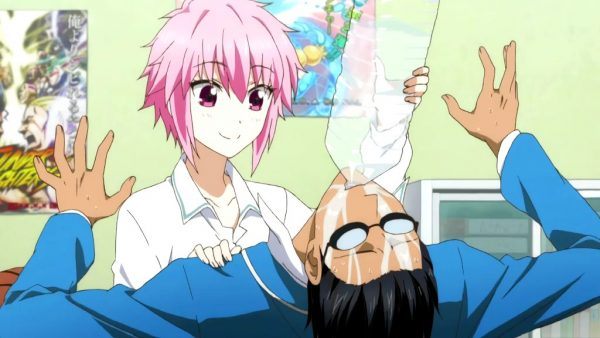 Well, coming up we have "D-Frag" which is an amazing underrated comedy anime that not many people got the chance to see.
This Funny School Anime revolves around a group of school students who are part of a gaming club, and even though the main character Kenji Kazama tries to leave the club, over time he ends up enjoying himself.
This is a comedy anime that will forces you laugh hard in every single episode. It was first seen in January of 2014 and fans of the show are still hoping for a season 2 to came out as soon as possible.
---
6. Seitokai Yakuindomo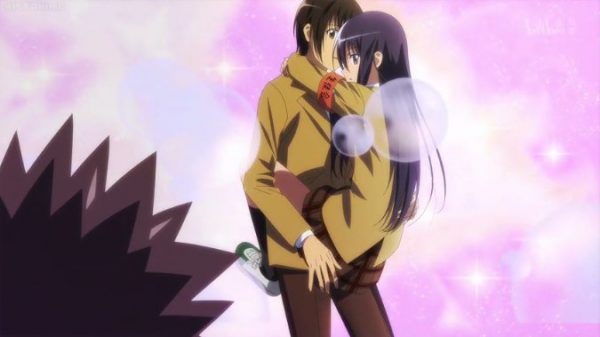 Are you looking for a unique anime full of laughs? well, Let me introduce you to this magnificent comedy series that will became your next most favorited tv show.
Seitokai Yakuindomo is a funny animated series that will make you laugh out loud every single minute throught the show.
Overall, the anime chronicles the story of Takatoshi Tsuda, who is the main character of the series and you could say that a lot happens on his first day of school. He is the first male student of what used to be an all-girls high school, and the student council president
thinks that since it is becoming a co-ed school, his view point as a boy would be invaluable, and ends up making him vice-
president of the student council. All on his first day.
---
5. Nichijou
Next up at number 5 of the best comedy anime series, we have "Nichijou", one of the best funniest animes With a rather different animation style.
The series story focusses on the life lived by 3 childhood friends in high school. in every single passing day these trio will make experience hard laughs through their absurd situations, normal life, and pure funniest moments.
Belonging to genres like comedy and slice of life, this anime show was first seen in April of 2011 and has a total of 26 funny episodes.
Check Also: 33 Exciting Romance Comedy Anime Series you Must Watch
---
4. Kaguya-sama: Love is War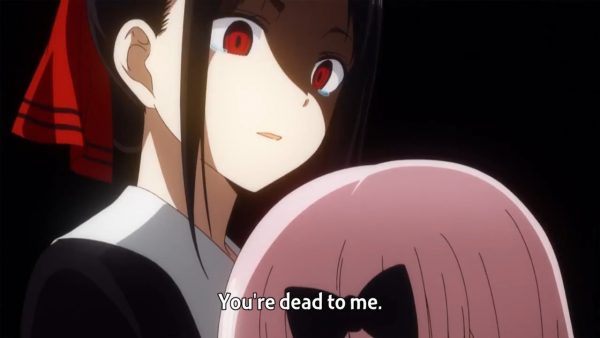 With its second season being aired from April til June 2020, we again see the well known characters namely Chika, Kaguya and Miyuki.
Well, don't let the title fools you! Because, Even though the title reflects A Love story and heavily focused in the romance genre, there is also lots
of comedy going on throughout the show.
And with a season 3 expected for either late 2021, or 2022, we can all look forward to that.
---
3. Great Teacher Onizuka
This may be an old and a classic anime from June of 1999, but it still is a Goldie and one of the most entertaining slice of life and comedy anime tv shows you will find.
This masterpiece comedy anime chronicle the daily life of The main character Eikichi Onizuka, who has a sole goal of becoming the greatest high school teacher in all of Japan.
He soon finds his opportunity to achieve this goal when he is given a teaching position for a class that has gotten rid of all previous teachers by mentally breaking them.
---
2. Konosuba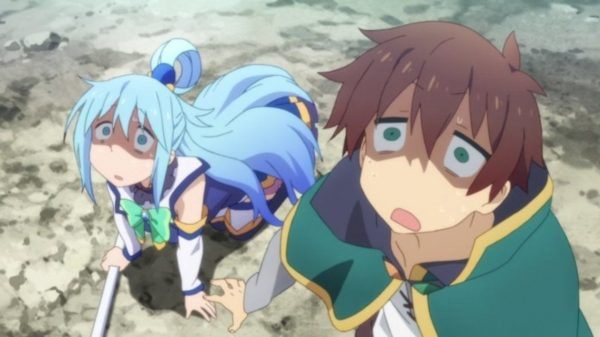 Im in Love with this Comedy Anime. Because, every time im writing or remembering a scene from Konusuba i cant stop myself from laughing.
Yeah this comedy anime is the real deal and you won't get enough of it. The story follows Kazuma, who on his way home from buying a videogame, ends up dying.
A choking Death that will lead him to be given a choice whether he would like to continue onto heaven, or be reincarnated into a fantasy world.
After choosing to be reincarnated, he is given another choice of bringing anything he want to assist him in his quests in this new world.
The funny thing is that He ends up choosing the goddess Aqua herself to assist him on his first quest of defeating the Demon King.
Hence, The only problem, which he will soon find out, is that Aqua is fairly useless.
---
1. Gintama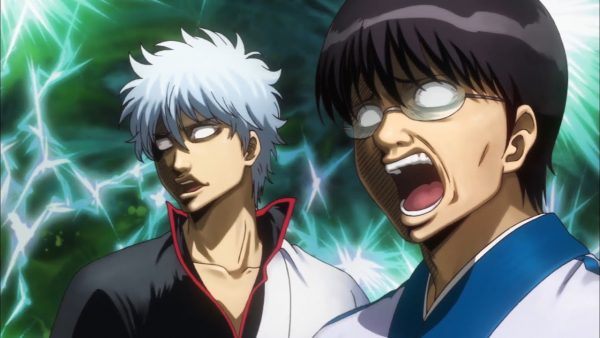 Finally at number 1 of the best comedy anime series, we have the one and only "Gintama", a series that promises to make you laugh till you cheeks hurts.
First seen in April of 2006, and lasted for insanely 7 seasons until 2018, we have the masterpiece funny tv show that has brought smiles to the hearts of anime fans around the world.
The story overall is Dealing with aliens, samurai and much more, and chronicle the daily hilarious life of the main character sakata gintoki along with his friends. as they struggles to take any job. jobs that will lead them into hilarious situations, epic fights, and sad moments too.
Well, many fans claims that Gintama is the best anime of all time, and i personally agree with that. so, with no more delay hurry up and watch it, then thank me later.
See Also: 11 Best Romance Comedy Action Anime Series you Should Watch