Here are The Best Korean Animated Anime Series That You Should Watch Right Now.
Korean anime series, are becoming more popular and well welcomed recently, this is why today we are going to dig deep within the animated manhwa world of South Korea, so we can depict for you the best-animated anime series that you can watch and enjoy.
We know that a lot of anime fans struggle to listen to Chinese/Korean or anything other than the Japanese voice that we are used to. But don't let the language prevent you from enjoying some great Korean anime out there!
So, rest at ease, check this list of the best Korean anime tv shows that you really should watch. because we have mentioned titles that are good and will absolutely introduce you to another good source of entertainment aside from Japan.
Here we Go!
17. Pucca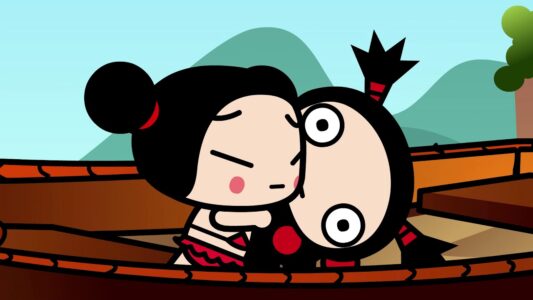 Kicking off the list of the best Korean anime series with Pucca, a comedy romance animated tv show with 26 episodes that chronicles a heartwarming story of The main female character named Pucca. She is the daughter of a noodle shop owner and has a crush on an adventuring ninja warrior named Garu.
Therefore, the plot revolves around stilling kisses that increase some sort of superpowers that Pucca possesses. Garu doesn't care about Pucca, and his only goal is to get stronger by mastering his martial-arts skills in order to surpass his rival, Tobe. The series gets hilarious as the ninja does his best trying to focus on his goal while preventing Pucca from approaching and getting kisses from him.
16. Hello Jadoo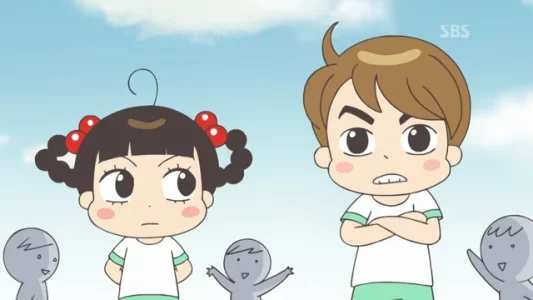 With 122 episodes, Hello Jadoo is a slice of life South Korean TV anime show that chronicles the story of a cute girl named Choi Jadoo. She can be described as a hyperactive and very free-spirited girl.
The series promises that in every single episode, this female character will get you hooked with her daily dramatic antics, be it about her daily school life or with her family. While also meets new people along the way and stumbles upon new issues that she should try to solve.
15. Olympus Guardian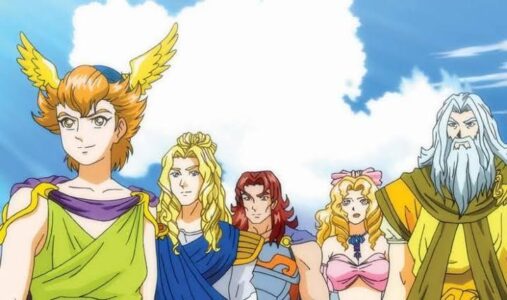 The is a good adventure anime series based on the Korean manhwa of the same name. Olympus Guardian is a story told via 39 episodes about the historical Greek gods and tales of Zeus, Aphrodite, Hades, Medusa, Icarus, Hercules, and some other historical fictional figures.
Zeus is their leader and with many other masters appearing frequently in this series, his wife Hera is the one trying to keep him in control.

14. Bagel Girl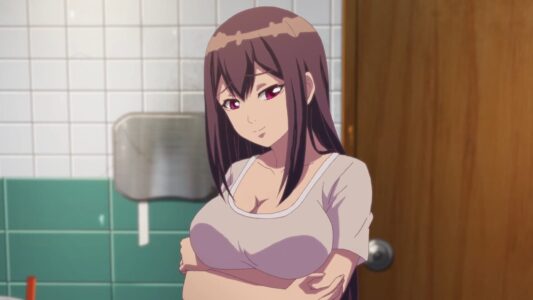 The story of this Korean anime tv show is so good. The series is all about a bullied fat boy, who will transform into a sexy hot girl with an endowed body. This is the time to know what it means to be a girl, and it gets interesting and hilarious buying when he/she starts to deal with various girls and job-related stuff.
Bagel Girl is filled with ecchi scenes, new relationships, and various issues about being a pretty girl in modern Korean society. As you can imagine, this kind of anime series usually brings much enjoyment to the viewer.
13. Semi Wa Magic Cube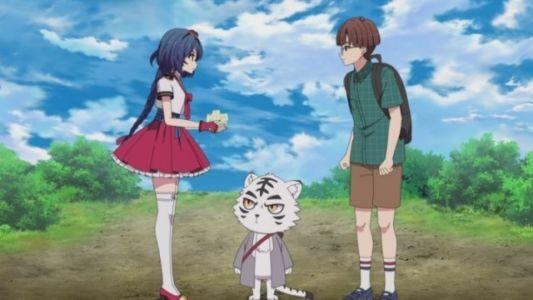 Coming up among the top Korean anime series we have Semi wa Magic Cube, a fantasy tale that depicts the story of the clever girl Semi, who adventures in a magical time journey with the genius teacher Wai, in order to put an end to the evil X from using the powers of a magical cube for evil plans.
Along the way, Semi and her math school friends run into history and math problems that they must solve with logic and wit.
12. Elsword Series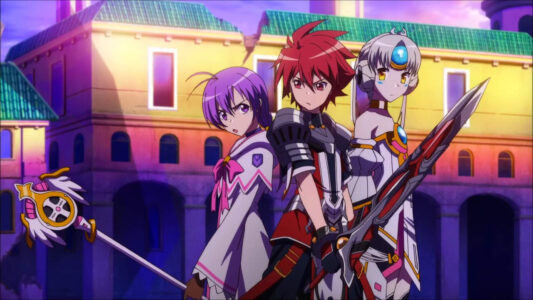 Elsword has two ONA animated series that are all based on the action video game of the same name. The game is actually a free MMORPG developed by the South Korean company KOG Studios.
The primary goal of this Korean anime is promoting their game and they really succeed in bringing their MMO to an anime form, while sticking to the same good characters, references, and game themes that were brought to life via a rather simple story of good vs. evil.
11. Ghost Messenger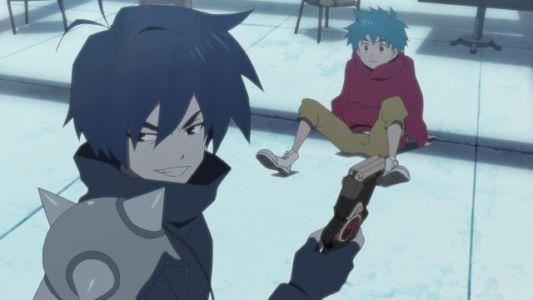 Here we have another good Korean anime series that tells the story of Ghost Messengers "overpowered agents" from the underground dark world named the World of Death. This world is a digitalized place with advanced technologies that control and set the life and death of all living things based on its elaborate systems.
Kang-Lim is the main character of the series, who is a ghost messenger, who has been dispatched to the human world to chase the remaining ghosts who are refusing to go to the World of Death although it is their due time. Therefore, and accidentally, Kang-Lim will find himself trapped in his own mobile phone. luckily, the Little human version of Kang-Lim, who also has extraordinary spiritual powers, stumbles upon the phone and takes the Ghost-Messenger Kang-lim out from the mobile phone.
10. Flowering Heart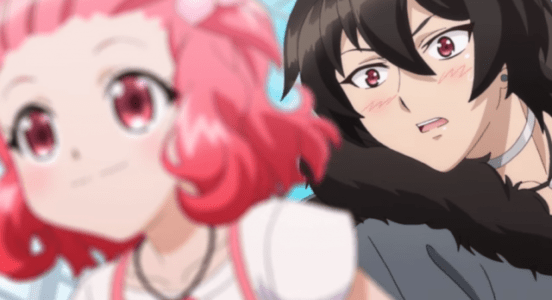 Honestly, this is by far one of the best Korean anime tv shows, that you will finish in one day!! Flowering Heart is a good magic school anime that highlights the tale of Ari, along with her schoolmates are used to doing an after-school activity called the Problem Solving Club.
Still, it seems like no one has any issues that need to be solved. Let-downed, luckily, Ari ends up discovering an unconscious hamster on the road. And, amazingly… The hamster begins to speak! "I must find the magic ring…" and the story will progress from there!!!
9. Badaui Jeonseol Jangbogo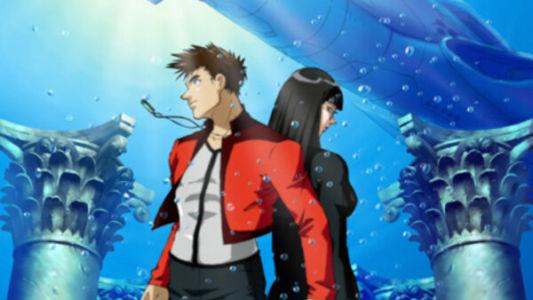 Coming up, we have a good Korean anime that spans adventure, action, and mystery genres. you gotta watch this show! because it is so unique and you will fall in love with it. Overall, the series chronicles the story of captain Jang, who is the leader of a group of mercenaries, whose mission is to face powerful mafias that seek to take control of the seas. Hence, our Captain will reveal so many mysteries while facing epic battles where strategy and courage make a difference.
8. Jang Geum's Dream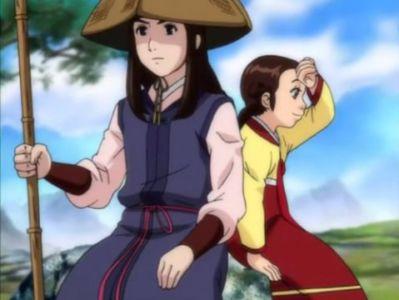 Next up we have Jang Geum's Dream, a well-known Korean drama anime animation, produced by Manhwa Broadcasting Corporation. This anime from korea chronicles the story of a young teenager Janggeum, who must do her best and persevere to make her dream of becoming a court lady become true. Therefore, with her friends by her side, she will probably succeed in leaving a mark of her own throughout Korea.
7. The Haunted House: The Secret of the Ghost Ball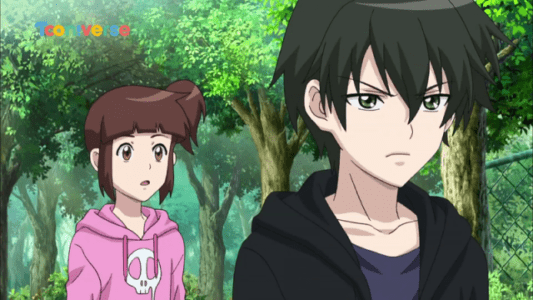 The Hunted House is an adventure comedy Korean anime tv show, that you will fully enjoy. The series' story is so epic and focuses on the two siblings' main characters, with the help of a 102-year-old goblin dwelling beneath their haunted apartment building. then, the two protagonists will be dealing with ghosts and take on spooky secrets.
6. Shining Star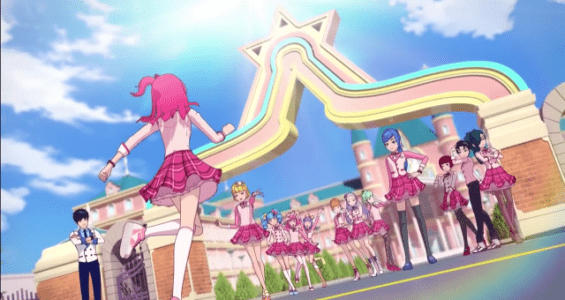 Here we have another good South Korean anime series, spanning genres of Music, and School. the series chronicles a heartwarming story that takes place At the prestigious Shining Star School, where all girls are dreaming to become the best idol, called "Muse". Nara, a normal girl, chooses to join the school in order to make her dream come true.
5. Element Hunters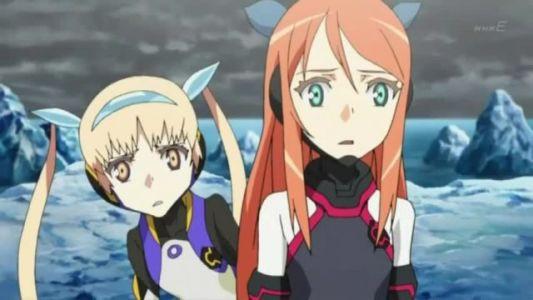 As a sci-fi adventure, Element Hunters is a Korean anime series that aim to give fans more details about chemistry and science. The tv show chronicles the story of a special team of young researchers, who take the responsibility of looking for chemical elements like Oxygen, Carbon, and Gold… since these elements are rare and nearly caused the Extinction of the human population.
4. A Day Before Us
Next up we have one of the best romance Korean anime tv shows that everyone should really check out as soon as possible. It is a romantic story about the daily antics of the dating lives of four young boys and one pretty cheerful girl.
Believe me, you will absolutely fall in love with it, due to its heartwarming story, interesting characters, top-notch art style, aesthetics, and everything. Simply this is a masterpiece out of the best Korean animated series of all time.
3. Noblesse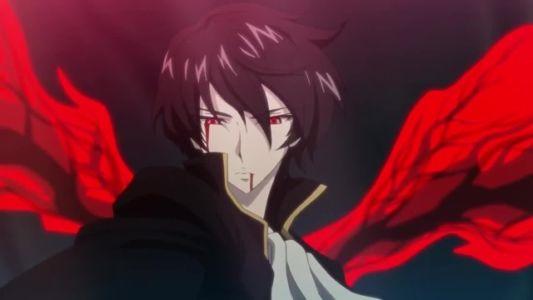 Coming at Number 3 of the best Korean manhwa anime series, we have Noblesse. a series that did a really good job of making Korean works popular outside of Asia. In Noblesse; the story is captivating, the fights are epic, and the animation is great.
The tale follows Raizel, a Vampire Noble who awakens from his 820-year slumber. in order to familiarize himself with human world, his servant Frankenstein enrolls him at Ye-Ran High School, to learn the simple and quotidian routines of the human world.
However, a powerful mysterious organization wants to rule over the world. after clashing with Raizel, they didn't leave with no other choice, other than use his mighty power to protect those around him. Hence, the hidden power and true identity of Raizel are finally revealed and his absolute protection as the Noblesse begins.
2. Tower of God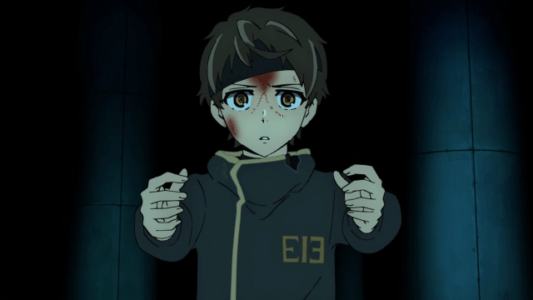 Tower of God is a masterpiece Korean anime derived from the manhwa of the same title that deserves attention, and you will absolutely enjoy watching it.
In the series, we have a tower, that grants the deepest desires of whoever can reach its top. Finding a way to open the gates of the Tower himself instead of being summoned, our main character is considered an Irregular and progresses to surprise everyone with his abilities. This action-adventure Korean anime tv show was first released in April of 2020 and continued until the 25th of June of the same year, with a second season highly expected for 2021 but not announced yet.
1. The God of Highschool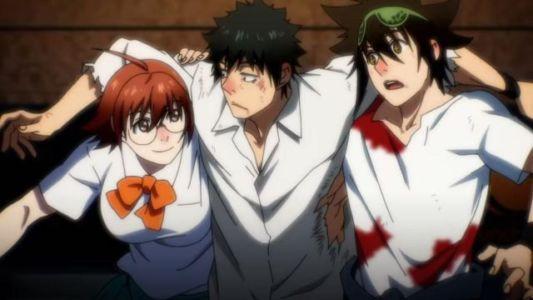 Finally, at number 1 of the best anime series from Korea, we have this amazing Korean manhwa that finally got an anime adaptation in 2020 named The God of Highschool. The series chronicles a story that takes place in Korea where all students take part in a fighting tournament in order to determine, who is the best fighter among them.
There are so many mysteries that lie behind this tournament, and our main character Jin Mo-Ri is participating in the competition while figuring out what it truly means to become the best high-school fighter.
See Also: