15 Best Manhwa Series of All Time to Read Right Now
In this post, we provide you with 15 of the best & trending manhwa titles to read. If you're not sure what to read, these will definitely stand out and be right up your alley.
Keep in mind that Manhwa is a word that refers is the South Korean comics and manga series. These manga series are derived usually from authors and artists that are Korean, and/or were first published in Korea.
So are you into those types of comics that are not Japanese? Been searching for some new manhwa titles that are good to read? Well, There are many manhwa titles worth checking out if you're a fan of the genre.
With no further ado, here are some good examples of the best manhwa to read.
Here We Go!
15. Can't See Can't Hear But Love

Let us start our list of the best manhwa manga series with this one from the author Go called "Can't See Can't Hear But Love". This is an amazing romantic story about a Mangaka who loses his eyesight due to his job and a deaf woman who falls deeply in love with a Mangaka, and then with the artist himself.
14. Tower of God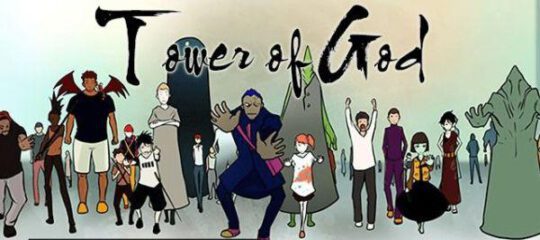 Tower of God is another great Korean manhwa, manhua or webtoon, which is written and drawn by Lee Jong-hui, a.k.a SIU. The story of this good manhwa series focuses on a boy, who goes by the name Twenty-Fifth Baam, who was trapped and spent all his life beneath a mysterious tower. Hence while Chasing after his only friend, as he tries to locate him, he succeeds in opening a door to the Tower, now he must encounter so many challenges that await him on each floor of the cryptic tower.
13. Cheese in the Trap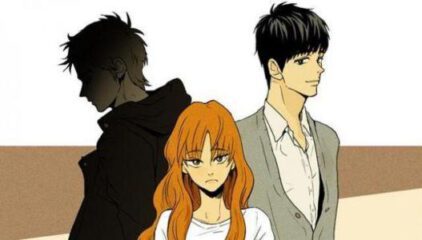 Here is a romance, comedy, and school manhwa title that showcases the story of the hard-working student Seol Hong. As soon as she comes back to college after a long break, she meets Jung Yu, who is a senior at the college a.k.a Mr. Perfect. Therefore, Seol feels like her life turns upside down since she got involved with Jung. So, is the senior Jung intentionally Changing Seol's life for the worse?
12. Immortal Regis
Immortal Regis is among the best supernatural, fantasy, and action manhwa series that follows the story of a boy who one day, and unexpectedly meets the otherworldly Serin. Under a shiny moon, and, a denizen of Chaos, the boy dies and becomes immortal. Now the undead can no longer co-exist with humans due to an ancient law… As a result, the revelations that begin as he returns to Chaos will push him to begin a new adventure!
11. Winter Woods
Winter Woods is an epic Korean Manhua and webtoon, that focuses on Winter, who is a creation of a famous alchemist thousands of years ago, Now, winter just wants to learn how to be a real human. On the other hand, Jane Reina is a young woman who dreams to be a writer, but she fails to do so. However, later, Winter will meet Jane and decides to live with her, in order to learn what it means to be alive.
10. Defense Devil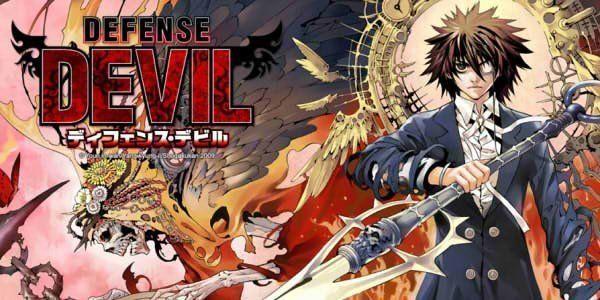 Defense Devil is the next best manhwa that you will ever read! it is from the writer Youn In-Wan and illustrated by Yang Kyung-il. This manhwa story centers around Mephisto Bart Kucabara who is a devil lawyer. So, Mephisto's aim is to return to the demon world that he was expelled from and to do so he must to gathers enough Dark Matter.
Therefore, he creates a plan to collect the Dark Matter from the souls of sinners sentenced to hell; his task is to prove their innocence and the Dark Matter becomes his. But, his kind personality will be an obstacle in gathering enough Dark Matter, as he continually uses it up in order to defend the soul from the Shinigami that has come to take them to hell.
9. Annarasumanara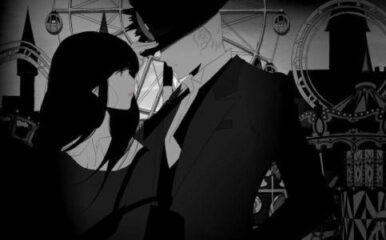 In the abandoned theme park; There is a magician who lives alone in a tent. Even though they say that his magic is real, our magician always starts the show, by saying this line: "Do you believe in magic?"
on the other hand, For Yoon Ah-ee, no longer believes in magic. all that she cares about is facing poverty while spending all her time studying, working, and taking care of her younger sister in the absence of their parents.
However, When Ah-ee stumbles upon the abandoned theme park, she meets up with the magician, and this encounter will change her life forever.
This is Korean manga or manhwa series that should be read as it showcases a philosophical, heartwarming, and thought-provoking story of what it means to grow up into the person you want to be.
8. 4 Cut Hero
The story of this amazing manhwa series follows Our Hero who Defeats the Demon King, saves the princess, and gets away into the horizon, starting a new life… In his dreams… However, the Princess turns out to be a Prince. Hence, NEETdom, here he comes, but a life of relaxation which consists of anime is a pretty sweet deal. Unfortunately, he gets involved in a period of old legends, curses, and a twisted plot consisting of various Kingdoms and many dragons. Through and through, though, he'll pursue the road of whimsy, even if that includes him palling it up with "villains".
7. Noblesse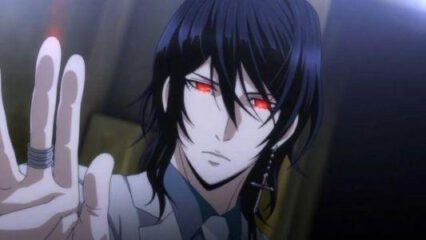 Are you looking for some Korean manhwa titles to read and get hooked to? One of the top-selling manhwas is this one, it has all the epic themes and enjoyment you could hope for!
The story centers around Cadis Etrama Di Raizel's "Rai" who rises from a white coffin. Awakening in this unknown time, the handsome Rai must look for his loyal companion, Frankenstein, whom he can trust. Hence, Rai attempts to sneak into human society by turning his old-fashioned clothing into the uniform of the nearby Ye Ran High School.
As it turns out, the principal of the school is his loyal servant Frankenstein. Therefore, Rai asks Frankenstein's help to adapt to the present, so Frankenstein enrolls him as a new student in order to help him understand modern society and experience a normal life.
However, things will soon get awkward not only because of the problems stemming from modern society, but also unresolved conflicts between him and his master's troubled past. As a result, Rai must start using his mysterious power to protect, and save those he holds dear.
6. The Gamer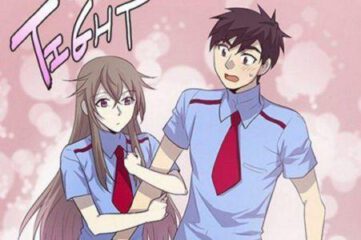 The Gamer is a really good manhwa that you should read if you love game-themed manga series.
This Korean manhua is all about fantasy RPGs, Dungeons & Dragons. The story showcases the life of Han Jee-Han, a normal high school student, who suddenly develops a special power where his entire world is turned into a game-like setting.
Furthermore, Han can see the power levels of people, look at the stats of a seemingly normal item, get abilities and even level up! So let's, Follow Han Jee-Han as he discovers how to use this power and the Gaming world of Ability users.
5. The Breaker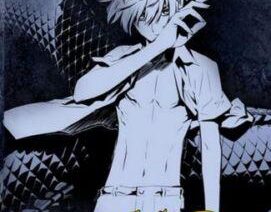 One of the best titles in the Korean manhwa series to read is "The Breaker" this one is really competing even with the most popular Japanese manga series.
the story follows Yi "Shioon" Shi-Woon's school life, which is not that ideal, because of the abuse he gets from fellow student Ho Chang and his gang. But one day, as Shioon receives another beating, there Han Chun Woo comes and starts branding him of being a coward, instead of helping him.
Han Chun Woo turns out to be the new substitute English teacher at his school. To put an end to the daily beating, Shioon decides to learn how to defend himself by enrolling at a martial arts academy. There, he meets Chun Woo in a scene, where he is provoked by a group of angry men! then, Chun Woo suddenly sends them flying using martial arts techniques, which Shioon secretly records.
Later, Shioon will use this recording obligate Chun Woo into teaching him to defend himself. Therefore Shioon discovers the world of martial arts, known as Murim. However, Shioon is naive and unaware of his master's shady past and the unseen underbelly of society. So, How will Chun Woo manage to train Shioon and help him survive in the world of Murim?
4. Something About Us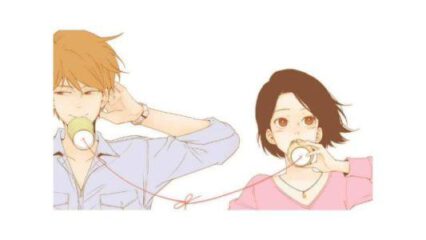 Here is a unique romance manhwa to read and everyone who loves heartwarming stories should absolutely check it out!
The story focuses on Han Woo-Jin and Do Ga-Young, who consider themselves the best of friends. But, those around them seem to think otherwise. Probably, there's something about their relationship that's hard to describe,  things seem to go well as They are now attending the same university.
However, Han Woo-Jin will leave the university to fulfill his mandatory military obligation. Two years later, Han Woo-Jin finished his duty in the military and goes back to school.
Hence, Han Woo-Jin and Do Ga-young again hang around each other all the time. But What will become of these two "friends"? The answer is that their relationship will change. as Do Ga-young starts to have feelings for Han Woo-Jin.
3. The God of High School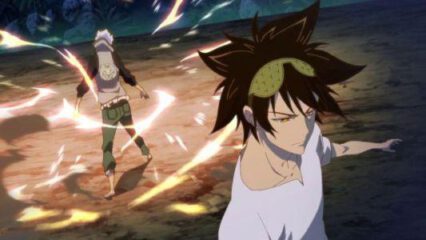 Coming at number 2 in our list of the top best manhwa to read is The God of High School, which is an amazing Korean manhwa written by Park Yong Jae.
The story follows the protagonist Mori Jin. It all began as a fighting tournament to seek out the best fighter among all high school students in Korea. Mori Jin is a Taekwondo specialist and a student, who will soon discover that there is something much greater beneath the stage of the tournament.
2. Solo Leveling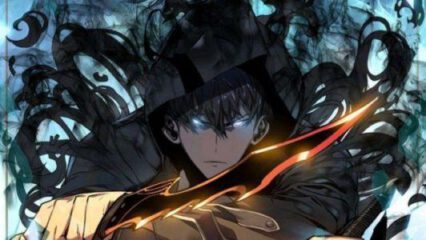 Solo Leveling is one of the most popular manhwa series that everyone adores. I highly recommend you to read all of its volumes from start to finish, then share your thoughts with us all on this forum thread!
The story showcases the life of the weakest hunter Sung Jin-Woo and his aim to become the most powerful S-Rank hunter. 10 years ago, after the opening of "the Gate" that connects humans and monsters world.
Normal People start receiving superpowers in order to be able to hunt monsters within the Gate. They are known as "Hunters". However, not all of them are strong enough to fight against monsters.
Sung Jin-Woo, is of the weakest Hunters, who often risks his life in the lowliest of dungeons, the "World's Weakest". Furthermore, with no skills, he barely earns some money by fighting in the weakest dungeons…
Therefore, one-day he stumbles upon a mysterious dungeon with the hardest difficulty within the D-rank dungeons! There he just accepts his ultimate death, but, hopefully, he suddenly receives a strange power! So, along with some training, his level may rise, and his dream of becoming a Powerful S-Rank Hunter will come true!
1. Basstard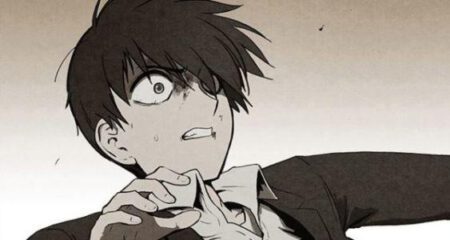 Coming in at Number one on our top manhua series list is "Ba$tard," a perfect Korean manhwa series that is enjoyable to read.
The plot follows The Protagonist Seon Jin, who can never find peace. Neither at school, where he is harshly bullied due to his kind and quiet nature and weak appearance. Nor, within his personal life where his own father is his nightmare.
Although Jin's father seems like a successful businessman, a good Samaritan, and a great father. But that is merely a facade. the truth is, he is a  serial killer and Jin is his unwilling accomplice.
For years, they have been carrying out their missions peacefully. Until one day his father sets his eye on the pretty transfer student Yoon Kyun. As a result, Jin must make a decision—be the coward who helps his father in killing her like all the rest or finally become a brave son who can defy his wicked parent.
Don't Miss: