Next 2019 schedule for the most exciting anime series
While the 2019 anime release schedule has yet to be finalized, there's still a lot of great series to look forward to. Here's a peek at some of the exciting anime that's been announced for the next coming days of year.
1. Kengan Ashura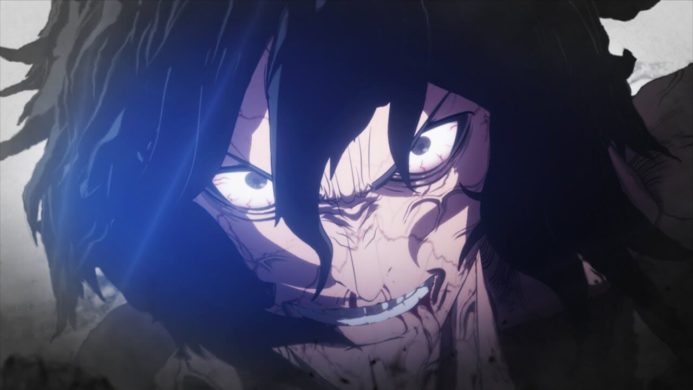 Genres:  Action, Martial Arts
Studios:  Larx Entertainment
Aired: Jul 31, 2019
⇓ Synopsis ⇓
Since the Edo periods of Japan, gladiator arenas exist in certain areas. In these arenas, wealthy business owners and merchants hire gladiators to fight in unarmed combat where winner takes all. Toki Taouma, nicknamed "Ashura," joins these arenas and devastates his opponents. His spectacular ability to crush his enemies catches the attention of the big business owners, including the Nogi Group chairman, Nogi Hideki.
---
2. Try Knights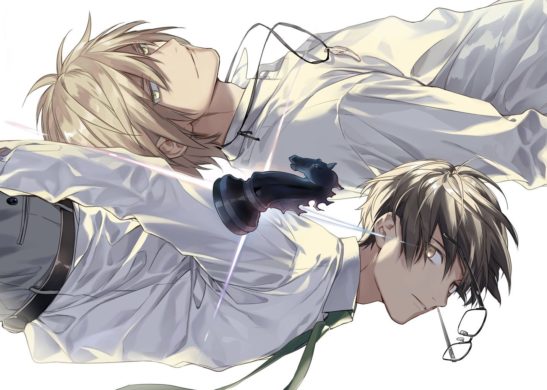 Genres:   Sports, School, Josei
Studios:  Gonzo
Aired: Jul 31, 2019
⇓ Synopsis ⇓
Riku Haruma enters high school without a future in sight. He sees people playing like monsters on the ground, jumping higher than anyone else, running fast, deciding to try their best. There, he sees Akira Kariya playing rugby, a sport he was once passionate about but gave up due to his physique. While Akira is running roughly, Riku gives him a piece of advice without thinking. From that, Riku feels his dying passion for the sport set ablaze, and his future starts to brighten up…
---
3. Keishichou Tokumubu Tokushu Kyouakuhan Taisakushitsu Dainanaka: Tokunana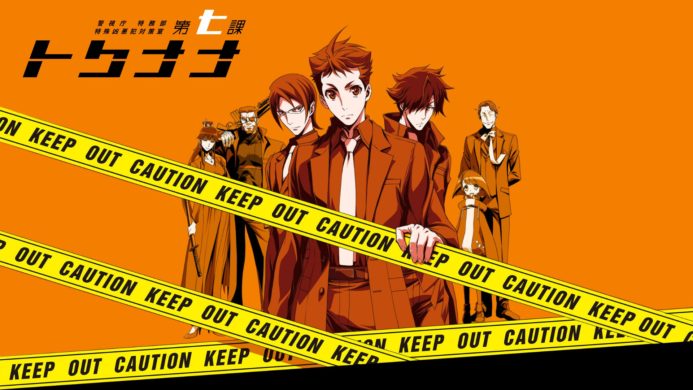 Genres:  Action, Police
Studios:  Unknown
Aired: Oct, 2019
⇓ Synopsis ⇓
A long time ago dragons ruled a world of elves, dwarves, vampires, homunculi, and humans.
In the present dragons have all but disappeared, so the ones left chose to live together, and their appearance came to resemble that of humans. The year 2019 in Tokyo is mostly a time of peace, but a group called the Nine cause chaos in their quest to obtain the dragons' powers and change the world. The police form a unit consisting of various experts to fight against Nine;
These individuals have abilities that surpass the average human, to the extent that there are rumors of rebellion against them. A rookie, Seiji Nanatsuki, enters the unit. While teased by other members with colorful personalities, he sets out to solve cases involving Nine with his bright mind and straightforward thinking.
---
4. Actors: Songs Connection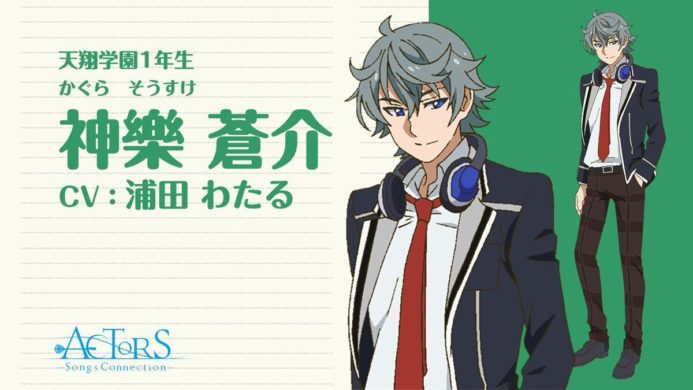 Genres: Music, School
Studios: Unknown
Aired: Oct, 2019
⇓ Synopsis ⇓
Private Tenshou Gakuen is the seventh of ten school districts circled within a 130-meter tall wall with restricted entry and egress aside from officials. The academy is fully autonomous by the government but to strive for independence, the school allows students to engage in club activities after school, which comes with a strangely unique system. Each club is ranked according to its overall accumulated points gathered from various club activities and school events. Points can also be received by winning at the school's periodic Tenshou Gakuen Singing Contest, where many students compete. The members in the clubs work hard to win the contest for their goal.
---
Read about: The 10 Anime Series Where Bad Boy Falls in Love with Good Girl