There are many underrated manga titles out there, that are unknown and deserve more attention! because, the manga industry has a lot of hidden gems that are worth reading. In this article, I will be sharing with you some of the most underrated manga series that are so good.
There are a lot of reasons why these manga series are underrated. One reason is that they don't have enough exposure to people, and another reason is that people don't know about them because they weren't marketed well enough.
We hope you enjoy reading this list and find some new manga to read! Let's go!
19. Ninja Hattori-Kun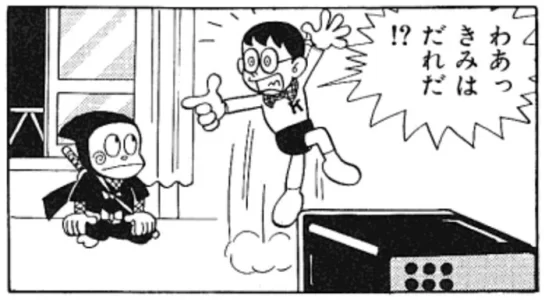 Ninja Hattori-Kun is a good underrated manga that spans genres of action, adventure, and comedy. This story follows 10-year old Ken Mitsoba, who goes to regular school and has problems with his studies
From a place that people refer to as "ninja land", or the "land of the ninjas", Kanzo Hattori comes and becomes friends with Ken'ichi. Hattori's now part of the Mitsoba family, along with his brother Shinzou, as well as their dog. from then on, Hattori will always help Ken'ichi out with his problems and keep an eye on him – that is how much he cares!
18. Mairimashita Senpai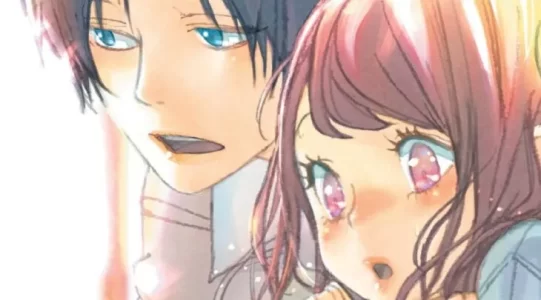 This is a manga that falls within the genre of romance, shoujo, and school life.  Serina returns to school one day and finds that her work area has been vandalized; somebody scratched words to a song onto it … and it turns out to be Mizukawa-sempai, who is one year Serina's senior.
This sounds like a tricky situation. Due to his cold demeanor, she has to improve! However, she is dealing with an uncommon guy that can either be mean or very sweet in no time. As time goes by, she takes a chance and asks him out! It seems like there's not just one topic for them to talk about…
17. Before Love Kills Me
This is one of the best manga that came out in 2019. It has a lot of genres like josei, manhua, mystery, and romance. The author is Lin Lang, who tells us the story of ten years later, a girl was reborn, and her childhood friends have changed, one became a businessman, another is an heir to a rich family and the third one is now a superstar respectively. What's unbelievable is that they all seem to be interested in her as their first love!
16. Swweeet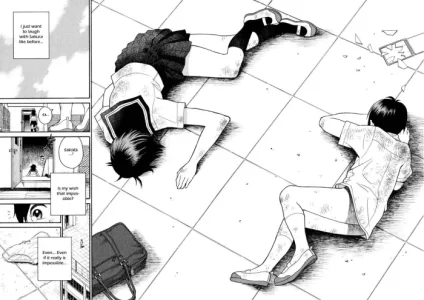 this is an underrated drama and romance manga series about childhood friends, Susumu Hayashi, his twin brother Tsutomu and Sakura Toyama. When he was 10 years old, Tsutomu disappeared.
It's been a while since we last saw the guy but he popped up again 10 years later in front of Susumu. And get this, he was just inside a mirror! Now some strange and unexplained events will start popping out in this love triangle manga series!
15. Fire Candy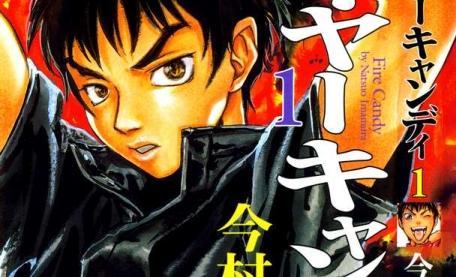 Fire Candy is a nearly 20-year-old action manga series, with two volumes, and 19 chapters that are written by the author "Kengo Yonekura". This is A sweeping generational saga about a society where most people can't have kids anymore. As a result, This has led to the existence of "halves," people born from the genes of both humans and animals.
14. Kiba no Tabishounin: The Arms Peddler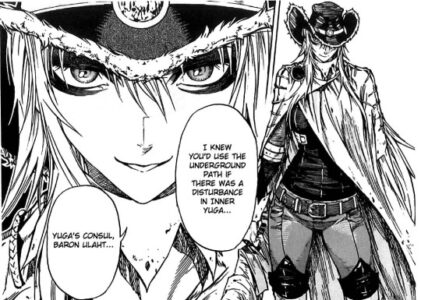 Many manga fans would say that this underrated manga series involves a variety of elements from other popular stories, including Berserk and Claymore. This epic story is set in a post-apocalyptic world with bandits that roam freely. Souna Yuuki's life will be changed by the events that happen to him when he is rescued by Garami.
For saving his life, Souna becomes a servant of Garami. The series has its own unique qualities, but is still similar in some ways. It looked a bit more abstract than the rest of the mangas I've seen.
13. Chio's School Road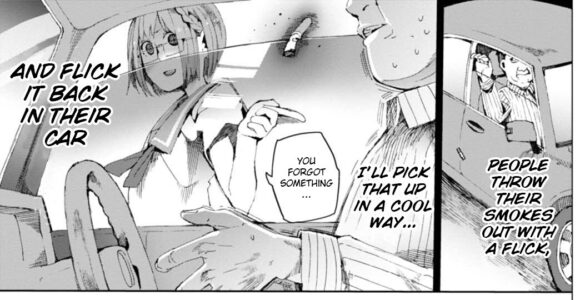 This good manga that some people might not have heard about a nerdy high school girl. Her route to school takes unexpected turns, and she never really gets there any soon. It starts off as an average schoolday journey but turns into a grand adventure. The author here does a good job of using humor to create laughter in personal accounts of a late person— one that most people can relate to.
12. Gal Gohan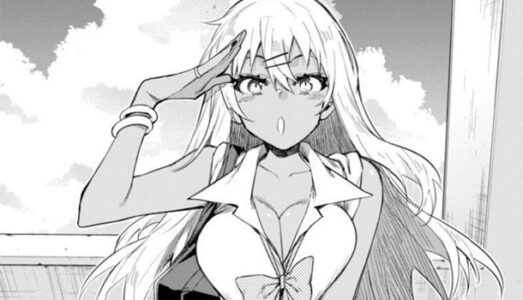 Gal Gohan is an underrated school comedy manga series that follows Miku Okazaki, a gal. She's a high school student who bleaches her hair, wears sexy clothes, and accessories to express herself. However, she also fails every class.
Then, everything will change as soon as she asks her Home teacher, Yabe Shinji, to help her bake bribery cookies for her disappointed teachers, she has the added excitement of succeeding. Shinji is touched by her enthusiasm and starts liking the idea. Shinji decides to start a cooking club and Miku is the first person to be a part of it!
11. Summer Time Rendering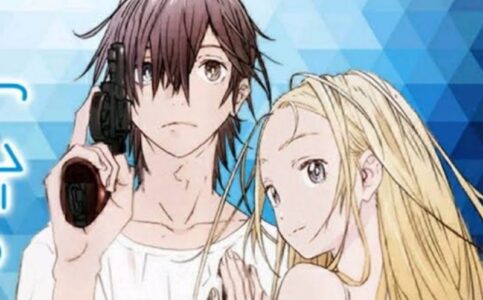 This is a great time travel action manga series. The story and art style are amazing! I especially love the fighting scenes- they're detailed and really get across what they want to convey.
Shinpei heard about Ushio's death and returns to Wakayama City to be with his hometown friends. It's comforting to be back where he grew up, but beneath the surface of an ordinary funeral things feel off. There seems to be a mystery brewing on the island that gets more and more intense as it goes on.
10. Black Torch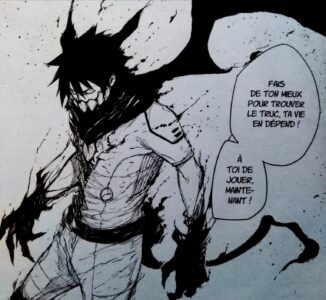 Created by Tsuyoshi Takaki, Black Torch is a pretty famous Japanese manga series. the story centers on Jirou Azuma who has the power to talk with animals and befriends them.
One day, After helping out a stray cat named Ragou, Jirou discovers that the cat he found is actually a demonic spirit. However, when another hostile Mononoke came looking for Ragou, Jirou tried to protect him but died immediately. So the cat Ragou had to make a tough decision – to eat Jirou's energy or give him his own energy.
When he's revived, the boy gets to inherit great supernatural powers too. Then, he joins Black Torch Squad to protect the innocent and fight those powerful monsters lurking in the shadows who threaten humanity.
9. Blue Lock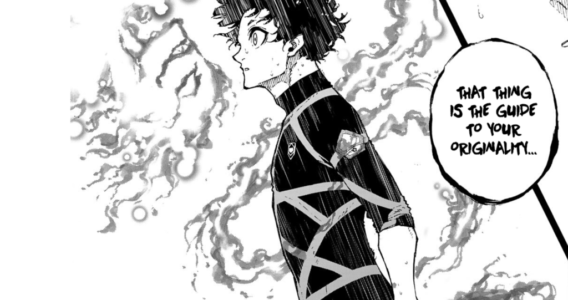 Blue Lock is a Japanese manga series about soccer written by Muneyuki Kaneshiro and illustrated by Yusuke Nomura. It isn't your typical sports manga following high schoolers that want to go win nationals, but it goes beyond that.
Although teamwork is important, this manga series emphasizes two main qualities which are "egoism" and "self-discipline." Our main character is given this golden opportunity. He'll spend his time trying to unravel the confusion and chase his ultimate desire—to become Japan's best striker and take them to World Cup glory.
8. Kokou no Hito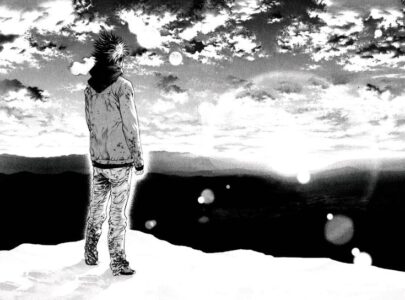 It's an amazing manga story. We get to see how this young boy becomes a man through his various challenges and struggles, all the mountains he climbs, and all the people he meets along the way. He starts out as an insecure boy, but he eventually transitions into someone strong and successful.
As it turns out, he is bullied into climbing, and as a result, develops a deep love for that activity. Death, betrayal, disloyalty, and sacrifice are the themes that follow Mori on his passage to adulthood. Kokou no Hito is a really good underrated manga that can show us the harsh realities of life.
7. Soul Catcher (S)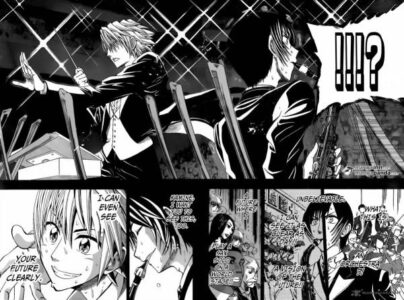 This is unique underrated manga series that follows the story of Shota Kamine, a boy who can see other people's hearts. He tries to use this power for good, but things never seem to go his way. Since he never found out what his power means, he got discouraged and thought it was useless.
Yet, on the school rooftop, he meets a boy, Hibiki and his heart gets grabbed by the tune of Hibiki's saxophone! Curious Kamine visits a brass band's concert to see Hibiki in performance. There he witnesses a stunning performance from that amazing man.
Hibiki, who broke Kamine's expectations and overcame a thing that was near impossible for him to achieve, is approached by the latter to find out more. However, Hibiki carries a dark history that he cannot reveal.
6. Sousei no Taiga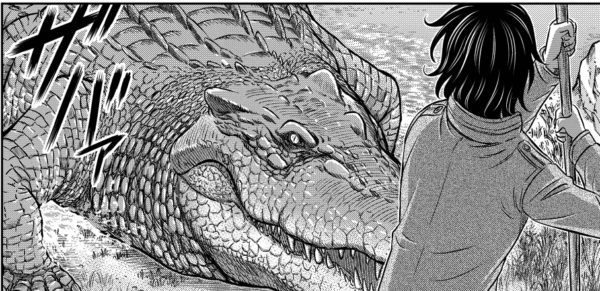 spanning genres of Time Travel, drama, and survival, Sousei No Taiga is an underrated isekai manga series about a guy who can't tell what's real after being rejected by his girlfriend.
He and his friends were at a seminar on cultural anthropology and when he went to take a break, he discovered an ancient wall painting. Afterward, there was a cave-in that cut them off from the direction they came from. When they find the second exit, they found themselves in another fantasy world dominated by mammoths and other ancient giant mammals.
5. Arachnid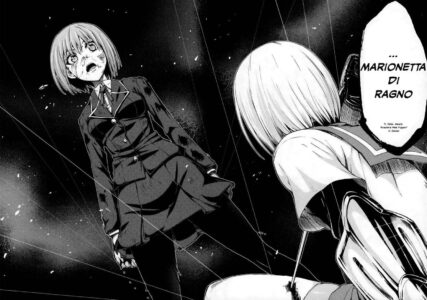 Arachnid is a hidden gem of an underrated action drama manga that does not get enough recognition for being such a well-written series.
The story follows a high schooler named Alice who lives with her mean Uncle. Her uncle is a bad man who used to torment and abuse her, until one day she witnesses a killer "Kumo" who put an end to her uncle and finally gets free from her tormenter.
Then later, she falls unconscious and when she wakes up, she finds out that the Kumo-sama is still at home. Alice – who lost her family and has no one else – will be raised by the assassin himself!
4. Fort of Apocalypse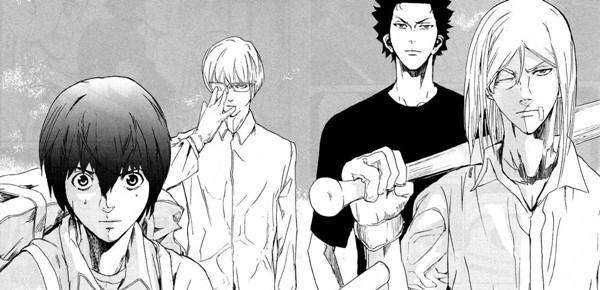 Fort of Apocalypse is an action-horror manga that is so good to read, the art is great too. The theme of zombies in this series was really gory and realistic looking which I liked and the character designs were nice as well.
The story seems simple, A boy gets sent to prison for a crime he didn't commit and a zombie attack hits the prison and he has to survive as well with the other inmates.
What I liked about the story was that the zombies had different species and looked different than your average zombie to make it more interesting. It was very suspenseful and at times you don't know what's going to happen.
3. Magical Girl Apocalypse
I really enjoyed Magical Girl Apocalypse and would recommend it to everyone. It's a masterpiece in the genre of action horror manga series! The story is about this ordinary student, Kogami Kii, caught up in a strange kind of zombie apocalypse. It involves these 'magic girls'. And while he was looking out the window of his school one day, he saw this girl hitting the teacher violently.
Thinking that this is a dream. He goes to the bathroom to confront his fears, but it's no use. This is real after all. When he met up with the creepy little girl and witnessed his friends and classmates being slaughtered.
Later, Kii and his friend watch their friends' bodies magically come to life in a murderous zombie form. Kii and Tsukune must spend time with the other survivors while trying to figure out and comprehend what's happening to their world.
2. The World Is Mine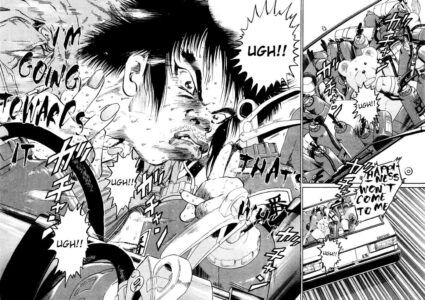 The world is mine is a psychological seinen manga that I believe does not get its due. It has a lot of interesting aspects to it such as great action scenes, characters making you care about them, and the story can make think and leave you with unanswered questions but in a good way.
It's an action-packed manga with violence and a storyline that will make you question human nature. I recommend it to anyone who likes mangas with the same type of content."
This story follows Mon, a ruthless killer with an appetite for violence, and his timid sidekick Toshi, a devil who loves to watch things getting demolished. Their killing spree across Japan is destined to make them come across with "Higumadon", an enormous, mysterious beast with a Godzilla-like rampage.
1. Bartender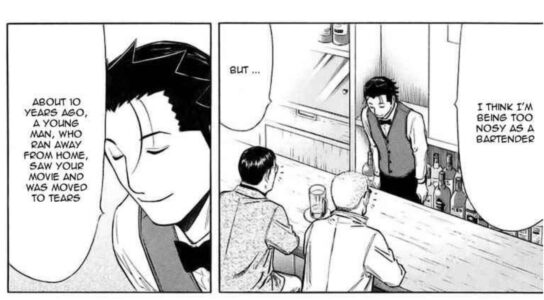 This is a captivating slice of life manga series about Sasakura, a bartender who comes back to Japan after having traveled the world. His philosophy on life is quite simple and his attitude fits in with what he says: "There are two jobs in the world where you cannot lie to your customer".
One is a doctor, the other a bartender. Doctors help customers' bodies get better while bartenders help them feel better in their souls.
Sasakura has the ability to figure out what's going on in your head and work as an accomplished bartender. He'll provide a drink and a lesson for you, which is a guaranteed way of solving your problems.
See Also: