If you're a fan of manga works, you're probably familiar with the shoujo manga genre. These amazing stories are filled with romance, drama, and compelling characters that will keep you hooked from start to finish. Although shoujo manga is typically aimed at young women, readers of all ages and genders have fallen in love with these tales. In this article, we'll be highlighting the top 30 shoujo manga series that you won't want to miss.
So, without further ado, be ready to laugh, cry, and fall in love with these incredible Japanese comic books!
30. Mars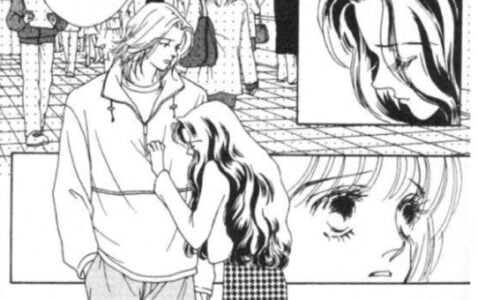 First on the list of the best shoujo manga to read is Mars, a heartwarming series by Fuyumi Soryo that was published in 1996 and concluded after 15 volumes and 59 chapters. It combines drama, romance, and slice-of-life elements to tell the story of Kira, a timid high school student who is passionate about her art, and Rei, a rebellious and violent playboy who embraces his delinquent reputation. Even with being complete opposites, Kira and Rei are brought together when Kira witnesses Rei kissing a statue of Mars and asks him to pose as a model for her artwork. Much to everyone's surprise, Rei agrees, sparking a complex and captivating relationship that challenges both characters to confront their fears and vulnerabilities.
29. Yumeiro Patissiere
Yumeiro Patissiere is a popular shōjo manga series created by Natsumi Matsumoto. The manga was serialized in Ribon magazine from 2008 to 2011 and consists of 12 volumes. The plot follows the journey of Amano Ichigo as she attends Sainte-Marie Academy, a prestigious school for pastry-making. Through her experiences at the academy, Ichigo learns about the world of pastry-making, develops her skills, and makes new friends along the way.
The series features a range of characters, including Henri-sensei, the renowned pastry chef who recognizes Ichigo's talent, and Ichigo's classmates and competitors at the academy. Yumeiro Patissiere also incorporates themes of cooking, friendship, improvement, and self-challenge, making it a favorite series among fans of shojo manga.
28. Hikaeme ni Itte mo, Kore wa Ai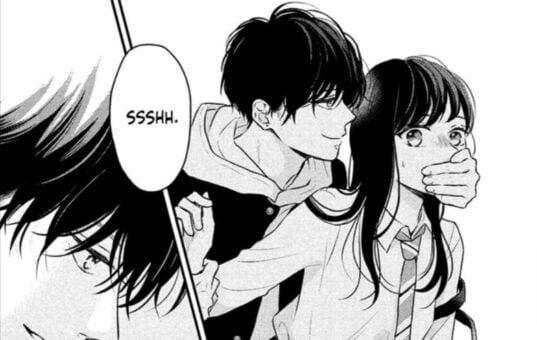 If you're a fan of shoujo romance, you won't want to miss Hikaeme ni Itte mo. Written and illustrated by Momo Fuji, first published in 2021, this ongoing manga series follows the story of Risa Amakawa, a self-sufficient high school student who always carries a bottomless bag of tools to help her deal with unexpected situations. One rainy day, Risa encounters a battered and bruised delinquent named Zen Oohira and decides to help him using her preparedness skills. To her surprise, Zen takes a liking to her and gives her a "help coupon" as a token of his gratitude.
Despite Zen's delinquent appearance, he is surprisingly cheerful and sweet, which gradually makes Risa develop feelings for him. But is she ready to let go of her meticulousness and take a chance at romance? As the story unfolds, Risa discovers that there's more to Zen than meets the eye, and their interactions become increasingly charming and heartwarming. With its relatable characters, sweet romance, and a touch of humor, Hikaeme ni Itte mo, Kore wa Ai is a delightful addition to the world of shoujo manga works.
27. Snow White With Red Hair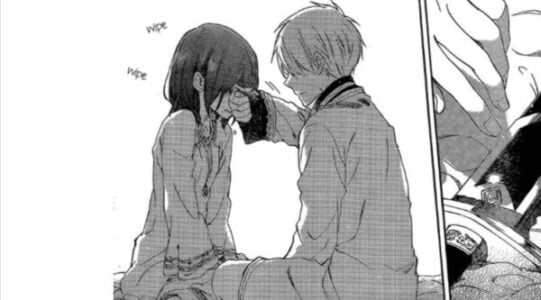 Snow White With Red Hair is a shoujo manga series by Sorata Akizuki, first published in 2006 and currently ongoing. The story follows Shirayuki, a herbalist from Tanbarun with unique red hair that attracts the attention of the vain prince Raji Shenazard. Faced with the proposition of becoming his concubine, Shirayuki decides to flee the country, cutting off her hair in the process. While deep in the forest, she meets Zen Wistalia, the prince of Clarines, the neighboring country.
When Prince Raji sends a poisoned apple to recapture Shirayuki, Zen takes a bite and Shirayuki uses her herbal knowledge to cure him. Together with Zen and his friends Kiki and Mitsuhide, Shirayuki travels to Clarines to become an apothecary of the royal court. As Shirayuki and Zen's relationship deepens, they must navigate their different backgrounds and work together to achieve their respective dreams. Snow White With Red Hair combines drama, fantasy, and romance in a compelling story of love and self-discovery.
26. Kaichou wa Maid-sama!
Kaichou wa Maid-sama! is a completed romance shoujo manga series written and illustrated by Hiro Fujiwara. The story revolves around Misaki Ayuzawa, the first female student council president of an all-girl school the recently turned-co-ed Seika High School. Misaki is known for her strong personality and mastery of Aikido, earning her the nickname "Demon President" among her peers. However, she is hiding a secret that could ruin her reputation – she works at a maid café to support her family. When Takumi Usui, the school's most popular boy, discovers her secret, Misaki's life is turned upside down.
With 18 volumes and 98 chapters, Kaichou wa Maid-sama! is a romantic comedy that explores the relationship between Misaki and Takumi as they spend more time together and slowly begin to understand each other's secrets. Serialized from 2005 to 2013, the manga's themes revolve around comedy, romance, and school life.
25. Glass no Kamen
Glass no Kamen is a nice shoujo manga series written and illustrated by Suzue Miuchi. Published back in 1976 and has been on hiatus since 2012. The story follows Maya Kitajima, a girl with a passion and talent for acting who is discovered by Chigusa Tsukikage, a once-famous actress. Maya's talent for acting leads her to pursue her dream of becoming an actress, but she faces intense competition from her rival, Ayumi Himekawa, who has been trained in acting since childhood by her veteran parents.
The series explores the world of entertainment, as Maya and Ayumi undergo intense training and face numerous challenges to become actresses worthy of playing the role of The Crimson Goddess, a legendary play that attracts the attention of many, including wealthy businessman Masumi Hayami, who becomes a secret admirer of Maya.
24. L♥DK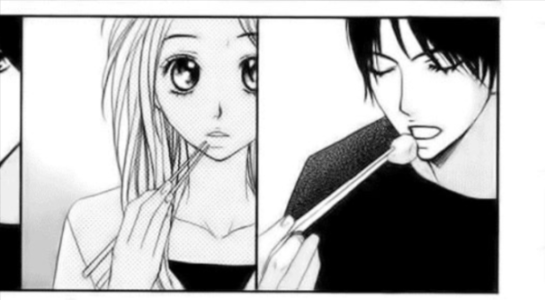 Continuing our list of the top shojo manga series with L♥DK, a completed series by Ayu Watanabe. It follows Aoi Nishimori, who moves into an apartment and discovers her next-door neighbor is the popular "prince" of her high school, Shuusei Kugayama. After confronting him for rejecting her best friend's confession, Aoi accidentally makes his apartment unlivable and they end up living together in her apartment. As they get to know each other, Aoi realizes that Shuusei is not the person she thought he was. With themes of comedy, drama, and romance, and set in a school setting, L♥DK spans 24 volumes and 98 chapters, making it an engaging read for shoujo fans.
23. Missions of Love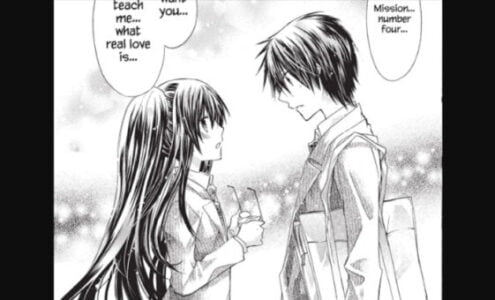 Missions of Love is an award-winning shoujo manga series written and illustrated by Ema Toyama. The story revolves around Yukina Himuro, a cold and distant high school student who secretly writes popular romance novels under the pen name Yupina. When her ratings start to decline due to her lack of experience with love, she blackmails the charming and popular student council president Shigure Kitami into teaching her about love. As they embark on their "missions of love," they discover the true personalities behind their facades and develop unexpected feelings for each other. The series was serialized from 2009 to 2015, spans 19 volumes and 82 chapters, and explores themes of romance, comedy, and school life.
22. Vampire Knight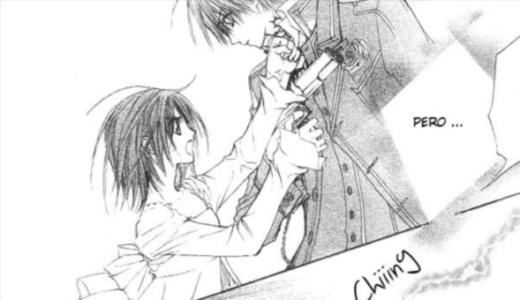 Well, Matsuri Hino's Vampire Knight is a popular finished shoujo manga series. It was serialized in Shounen Jump (Monthly) from 2004 to 2013. The series features a mix of genres such as action, comedy, fantasy, romance, and supernatural, with harem and school themes. The story follows the protagonist Aono Tsukune, who, due to his poor grades, is admitted to a monster academy with no tests required for admittance. There, he meets Akashiya Moka, a beautiful vampire who bites him on their first meeting. The two become friends, but Tsukune soon learns that humans are not allowed on the school grounds and are to be killed if discovered. He must conceal his identity and avoid being a potential snack for Moka while navigating the dangerous world of monsters.
21. Hibi Chouchou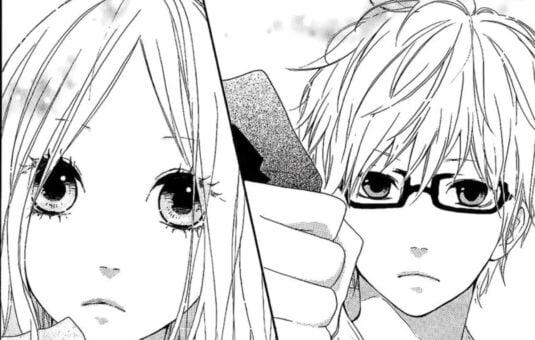 Hibi Chouchou is another really good shojo manga series written and illustrated by Suu Morishita. The story spans 12 volumes with 83 chapters in total and was serialized from, 2012 to  2015. The manga's genre is a romance with a school setting. Here we have the main character, Suiren Shibazeki, who is known for her captivatingly cute looks which garner unwanted attention from boys. She attends a co-ed high school where she becomes the center of attention once again. One boy, Kouha Kawasumi, catches her eye, and they gradually develop a heartwarming romance, despite their quiet natures.
20. Strobe Edge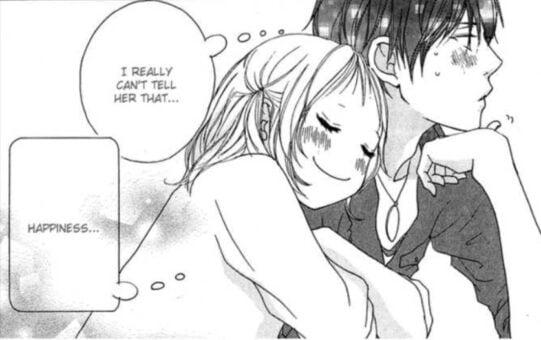 In Strobe Edge, Ninako Kinoshita is surrounded by those who seem to know what love is, but she can't quite grasp its true meaning. Her childhood friend Daiki Korenaga is someone she cares deeply for, but a chance encounter with school idol Ren Ichinose leaves her questioning her own feelings. As Ninako tries to navigate the complexities of love and a growing love polygon, she must also confront the bitter taste of unrequited love. With each experience, she begins to understand the true flavor of love and the way a certain someone looks at her with eyes only for her. Follow Ninako's journey through this shojo manga series by Io Sakisaka with 10 volumes and 43 chapters, which started in 2007 and ended in 2010.
19. Tsubaki-chou Lonely Planet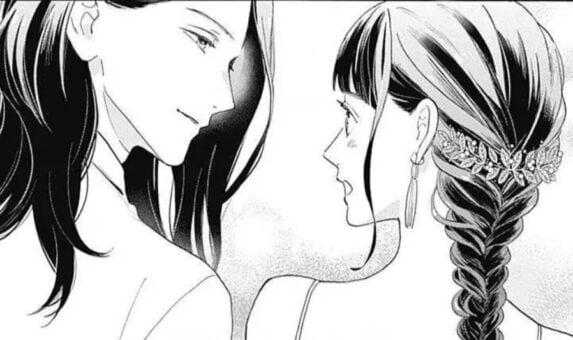 Check out Tsubaki-chou Lonely Planet, It's an exceptional shoujo manga that covers drama and romance genres. With 14 volumes and 85 chapters, it's a completed work that was published from 2015 to 2019. The talented Mika Yamamori is the author and artist behind this fascinating story.
The manga revolves around sixteen-year-old high school student Fumi Oono and her father, who are evicted from their apartment due to her father's six million yen debt. Desperately in need of a place to stay and a job to earn money, Fumi starts working as a live-in housekeeper for a young writer named Akatsuki Kibikino.
Initially, their meeting doesn't go well, and Akatsuki treats Fumi like a child and calls her useless. However, Fumi is determined to prove him wrong and pay off her father's debt. As she works hard, she begins to unravel the layers of Akatsuki's mysterious and foul-mouthed personality, discovering the passionate and caring person beneath.
18. Say I Love You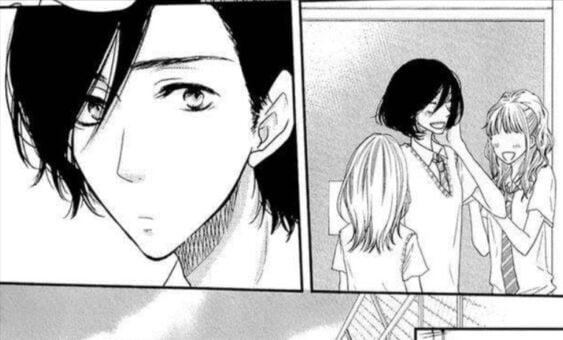 To the next recommendation, we have Say I Love You, a delightful shoujo manga by Kanae Hazuki. The story spans over 18 volumes and 73 chapters and was published from 2008 to 2017. With a romance genre and a school theme and is targeting shoujo readers.
Mei Tachibana is a 16-year-old girl who had a troubled childhood due to bullying incidents, leading her to believe that friends only bring pain. On the other hand, Yamato Kurosawa is the most popular boy in school who has dated several girls in their year and is a natural charmer. Despite Mei's cold demeanor, Yamato is drawn towards her and sets out to befriend her.
Their relationship takes an unexpected turn when Yamato saves Mei from a stalker one night, leading Mei to realize that she may have feelings for him. As they navigate their feelings for each other, they face criticism and jealousy from Mei's classmates. Mei must confront her feelings and decide if she has the courage to express her love for Yamato.
17. Namaikizakari.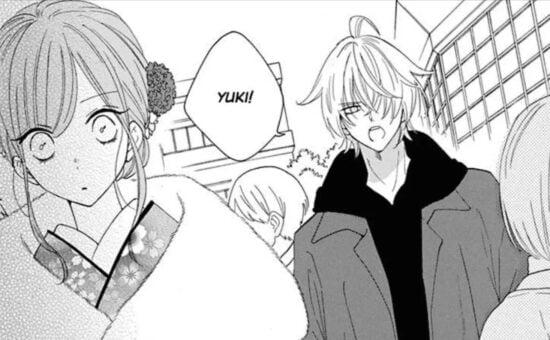 This manga series spans over 23 volumes and includes 140 chapters, with the story being completed. It was first published in 2013 and wrapped up in 2021. The series combines elements of romance and sports, with a focus on school and team sports. It is targeted toward the Shoujo demographic and is written and illustrated by Miyuki Mitsubachi.
The plot of Namaikizakari centers around Yuki Machida, the eldest child of a large family who has been forced to take on the role of responsible caretaker for her younger siblings at a young age. She has become accustomed to sacrificing her own feelings and desires for the sake of her family. To get closer to her crush, she becomes the manager of the basketball club. However, things take a turn when Shou Naruse, a talented new member of the team, takes an interest in her. Despite his relentless pursuit, including unexpected kisses and embarrassing requests, Machida remains stoic and focused on basketball. But as Naruse's desires become harder to ignore, Machida must find a way to navigate her feelings while keeping her cool on the court.
16. Koukou Debut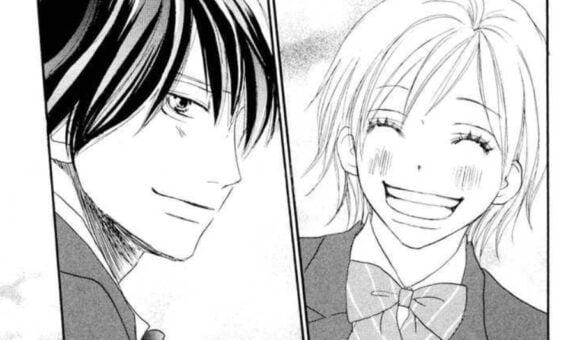 Kawahara Kazune's masterpiece, Koukou Debut, is a charming shoujo rom-com manga that captured the hearts of readers when it first graced the pages in 2003 and ended in 2013. The story revolves around Haruna Nagashima, a high school freshman who is clueless when it comes to finding love. Despite her previous attempts to find romance in middle school being unsuccessful, she's determined to make a fresh start in high school.
On the first day of school, Haruna literally bumps into You Komiyama, the most popular boy in the entire school. Seizing the opportunity to finally find love, she enlists You's help, who reluctantly agrees to coach her in the art of love, on one condition – she must not fall in love with him.
As You becomes an effective love coach, Haruna starts gaining confidence and catching the eye of several potential suitors. However, as she becomes more popular, Haruna realizes that she may have feelings for You after all.
15. Last Game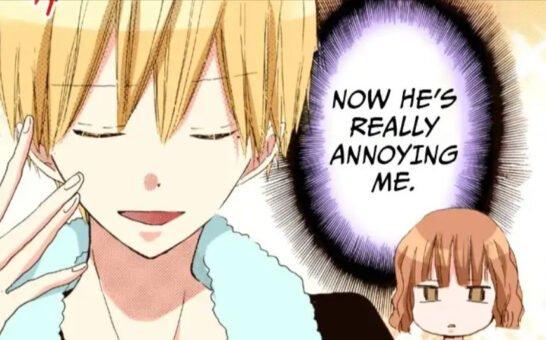 In the world of the elite, Naoto Yanagi stands tall as the perfect heir to the Yanagi business empire. He's wealthy, athletic, intelligent, and attractive. During his elementary school days, he enjoyed being the king of his world, until the arrival of the plain, gloomy transfer student, Mikoto Kujou.
Mikoto's financial status was lower than Naoto's, which made him disregard her at first. However, she soon proved to be a force to be reckoned with, excelling in academics and athletics, outshining him in every way possible. Naoto's pride was hurt, and he vowed to surpass her at any cost.
Ten years later, they both attend the same college. Naoto has been unsuccessful in defeating Mikoto throughout middle and high school, so he decides to challenge her to one last game. His goal is to make her fall in love with him, break her heart, and emerge as the winner. But as he sets his plan in motion, he finds himself falling for Mikoto instead.
Created by Amano Shinobu, the manga consists of 11 volumes and 66 chapters, published from 2011 to 2016. Last Game is a great shoujo manga filled with comedy and romance, that will make fans explores the complex emotions and the struggle to find love amidst the competitive nature of youth.
14. Hirunaka no Ryuusei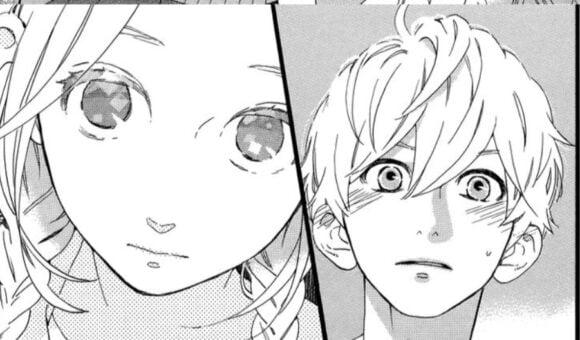 Published from 2011 to  2014, here we have another lovely shoujo manga Hirunaka no Ryuusei that is a must-read. In the story, we follow the story of Suzume Yosano, a 15-year-old girl who has lived her entire life in the countryside. But when her parents move overseas for work, Suzume is sent to live with her uncle in Tokyo, plunging her into an entirely new world.
However, things don't go smoothly for Suzume from the start. On her way to her uncle's house, she gets lost and ends up fainting. Thankfully, a mysterious man named Satsuki Shishio comes to her rescue and carries her to safety.
As fate would have it, Satsuki turns out to be an acquaintance of Suzume's uncle and her homeroom teacher at her new school! With the start of a new school year, Suzume must navigate the challenges of being a transfer student while also dealing with the confusing feelings that arise as she finds herself drawn to two very different boys.
Written and illustrated by Mika Yamamori, spanning 12 volumes and 86 chapters, this charming slice-of-life manga explores themes of love, friendship, and the complexities of teenage relationships. Fans of shoujo works will love following Suzume's journey as she tries to make a new life for herself in the bustling city, all while navigating the treacherous waters of a high school love polygon.
13. Hana to Akuma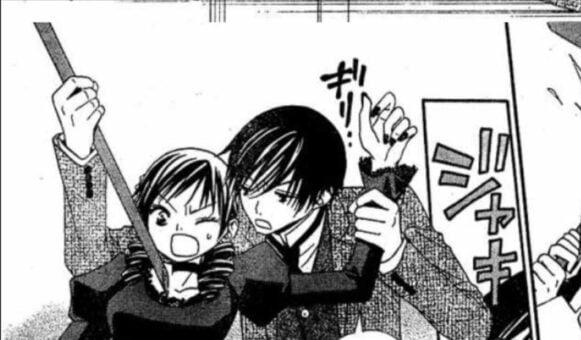 Immerse yourself in the captivating shoujo story of Hana to Akuma, which is about the unlikely bond between a demon and a human girl. Written and illustrated by Hisamu Oto, the 10-volume, 60-chapter series is a must-watch for fantasy and romance lovers.
The story follows the high-ranking demon Vivi, who grows bored of the peacefulness of the human world after leaving the demon realm. One evening, he discovers a crying child outside his gate and decides to take her in as a form of entertainment. He names her "Hana" on a whim and pledges to abandon her if she becomes too much trouble.
But fourteen years pass and Hana has grown into a kind and beautiful young woman, who remains devoted to Vivi. Despite his cold and distant exterior, Vivi finds himself perplexed by Hana's unwavering loyalty and begins to question his own feelings toward her.
With a historical and mythological theme, Hana to Akuma by Hisamu Oto is a fascinating exploration of the relationship between two vastly different beings, bound by love and loyalty. Serialized from 2007 to 2010, this manga is a poignant and heartwarming tale of self-discovery, acceptance, and finding love in the most unexpected places. 
12. Dengeki Daisy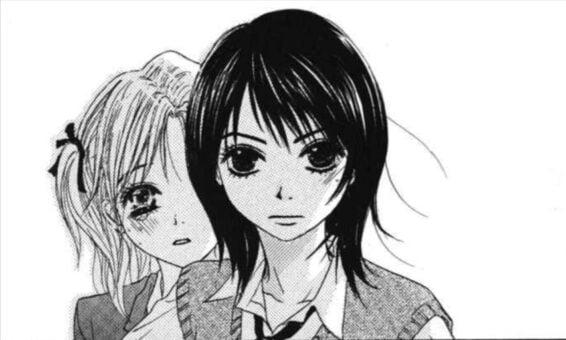 Among the top shojo manga to read is Dengeki Daisy, a completed 2007 series by the author Kyousuke Motomi, that follows the story of Teru Kurebayashi, a young girl who is left alone in the world after the death of her beloved brother, Souichirou. Serialized in 16 volumes with 80 chapters, this manga is perfect for manga lovers who enjoy comedy, drama, and romance.
Teru finds solace in a mysterious person named Daisy who always listens to her and lifts her spirits. But Teru has never met Daisy, and her only means of communication with him is through a cell phone that her brother left her. The two have formed a special bond that is unique and meaningful to Teru.
However, in the real world, Teru has to deal with the rude school janitor, Tasuku Kurosaki, who forces her to work for him after she accidentally breaks a window. Kurosaki seems like a lazy and uncaring person, who enjoys tormenting Teru, but is there more to him than meets the eye?
As the story progresses, Teru finds herself caught up in a thrilling and emotional rollercoaster ride, as she discovers the truth behind Daisy's identity and Kurosaki's past. Follow Teru's journey as she navigates the complexities of love, loss, and betrayal, and uncovers the secrets that lie beneath the surface. 
11. Tonari no Kaibutsu-kun
Shizuku Mizutani is a serious-minded student who is solely focused on her studies and career goals, following in the footsteps of her successful mother. However, her life takes an unexpected turn when she is asked to deliver class notes to the school delinquent, Yoshida Haru. Haru had previously dropped out of school following a violent incident that resulted in his suspension. Despite Haru's intimidating demeanor, Shizuku agrees to deliver the notes to him.
As Shizuku begins to interact more with Haru, she discovers that beneath his tough exterior lies a compassionate and caring heart. In fact, Haru becomes convinced that they are close friends and even confesses his love to her.
Tonari no Kaibutsu-kun, or My Little Monster, is a shoujo manga series written and illustrated by Robico. The series spans 13 volumes with a total of 55 chapters. It was serialized from  2008 to 2013 and has a theme centered around school life. The story combines comedy and romance as it explores the growing relationship between Shizuku and Haru.
10. Ao Haru Ride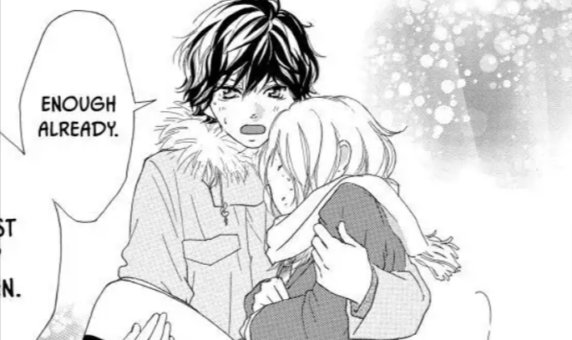 Ao Haru Ride, written and illustrated by Io Sakisaka, is a shoujo manga that revolves around the life of a high school girl named Futaba Yoshioka. Unlike most girls who desire popularity among boys, Futaba wants the exact opposite. After being shunned by her female classmates due to attracting many admirers back in middle school, she decides to revamp her image in high school by acting unfeminine and indifferent to boys.
However, her life takes a drastic turn when her first love, Kou Mabuchi, returns after disappearing years ago in middle school. Despite admitting that their feelings for each other were mutual back then, Kou warns that they can never go back to the past as everything, including himself, has changed.
Ao Haru Ride follows Futaba as she searches for true love and friendship, all while trying to stay true to herself. This great shojo manga deals with themes of love, friendship, and self-discovery. It was serialized from 2011 to 2015, with a total of 13 volumes and 53 chapters. The series is complete.
9. Yubisaki to Renren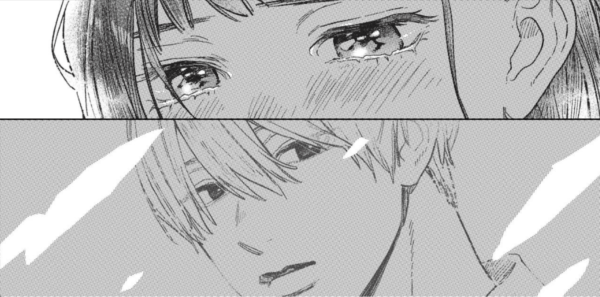 Coming in, we have Yubisaki to Renren, a charming shoujo manga that tells the story of Yuki, a hearing-impaired university student who has lived her whole life in silence. Despite having her best friend Rin by her side, Yuki rarely interacts with others until she meets Itsuomi, a silver-haired and multilingual friend of Rin. Unlike most people, Itsuomi is unfazed by Yuki's impairment, and his experiences abroad fascinate and touch her. As they get to know each other better, Yuki's feelings for Itsuomi start to grow, and a new world opens up for both of them as they learn about each other's different lives.
This delightful manga is currently being serialized in Dessert and was first published in 2019. It falls under the romance genre and is aimed at shoujo fans. The author of the story and art is Morishita, Suu.
8. Ohayou, Ibarahime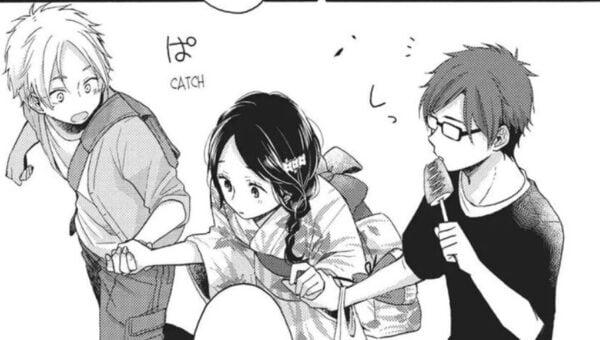 Ohayou, Ibarahime is a heartwarming shoujo manga that tells the story of Tetsu Misato, a hardworking high school student who takes up a job at his father's housekeeping agency. Little did he know that he would end up working at the mansion on the hill he had always been curious about as a child. The mansion has a garden and a lone building, where a mysterious girl named Shizu Karasawa lives in isolation.
Tetsu gets to know Shizu after a chance encounter while cleaning near the building. Shizu reveals that she is confined to the building due to an unknown illness, and she hasn't had any human interaction for years. Tetsu is drawn to her and begins to develop feelings for her. However, he soon realizes that her condition is supernatural and that he must search for the real Shizu hidden beneath it.
This romantic tale with supernatural elements is brought to life by Megumi Morino's beautiful storytelling and artwork. Ohayou, Ibarahime has six volumes and 26 chapters, and it was published from 2014 to 2017. The manga is a part of the shoujo demographic and if you're looking for a heartwarming romance with a touch of the supernatural, Ohayou, Ibarahime is definitely worth checking out!
7. Beast Master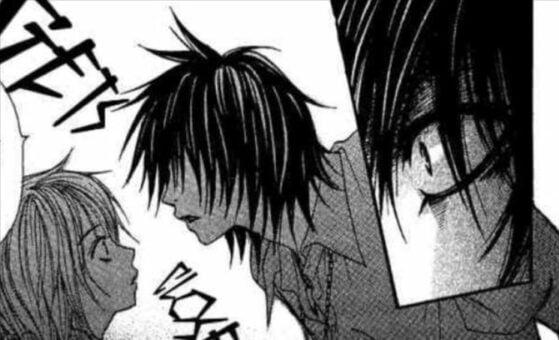 Beast Master is a charming, romantic comedy about Yuiko Kubozuka, a high school student who loves animals but always seems to scare them away with her enthusiasm. One stormy night, she meets a mysterious boy with fierce eyes and a wild demeanor who helps save her cat from a tree. The next day, he turns out to be the new transfer student, Leo Aoi, who everyone is scared of due to his intimidating appearance.
Despite his frightening exterior, Yuiko discovers that Leo has a sweet nature and a way with animals that she envies. However, Leo has a dark secret—he loses his human reasoning and becomes a wild beast whenever he sees blood. As Yuiko tries to tame the beast inside Leo and understand his true nature, their relationship blossoms into something more. Written and illustrated by Kyousuke Motomi, Beast Master is a two-volume manga series, with 9 chapters, and features a delightful mix of comedy and romance that is sure to capture the hearts of shoujo manga fans.
6. Taiyou no Ie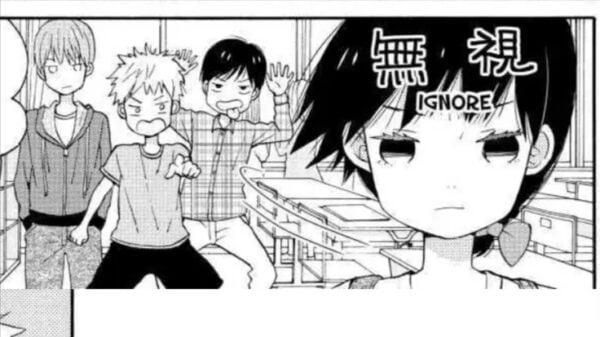 With 13 volumes and 53 chapters, Taiyou no Ie is a touching slice-of-life romance that explores the importance of family and the beauty of finding a place where one truly belongs. Taiyou no Ie, which translates to House of the Sun, explores the themes of belonging, family, and love. High schooler Mao Motomiya is struggling to find a place where she feels she belongs after her mother abandoned her and her father remarried. One night, her childhood friend Hiro Nakamura finds her eating convenience store food in a shrine and invites her to a restaurant, where they have a heart-to-heart conversation.
Hiro suggests that Mao move in with him, as he wants to bring his family back together in the once-lively Nakamura home. Mao reluctantly accepts the invitation but is surprised at how easily she fits in with her longtime friend. However, as she settles into her new life, she must navigate not only her relationship with her father but also her growing feelings for Hiro.
5. Fruits Basket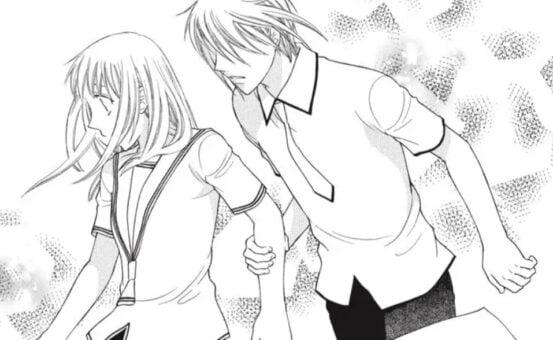 Moving on to the world of Fruits Basket, where Tooru Honda, a young orphan girl, finds herself welcomed into the extraordinary Souma family after living in a tent in the woods. But, what she discovers is that this family has a hidden secret – when hugged by someone of another gender, they transform into animals from the Chinese Zodiac.
Tooru must help Kyou and Yuki Souma keep their curse hidden from their classmates, while also befriending her new companions Arisa Uotani and Saki Hanajima. As she delves deeper into the mysterious world of the Soumas, she encounters more members of the family, building unbreakable bonds of friendship along the way.
This shoujo manga is full of drama, romance, and supernatural elements that will keep you on the edge of your seat. With 23 volumes and 136 chapters, Fruits Basket is an award-winning series that was serialized from 1998 to 2006, written and illustrated by Natsuki Takaya.
4. Skip Beat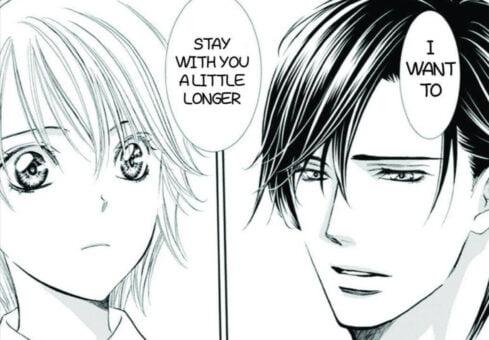 Skip Beat is a shojo workplace manga with themes of love polygon, and is written and illustrated by Yoshiki Nakamura. Currently still publishing, the first chapter was released in 2002. Skip Beat tells the story of sixteen-year-old Kyouko Mogami, who follows her childhood friend and love interest Shoutarou "Shou" Fuwa to Tokyo to support him in his quest to become a top idol. But Kyouko's world is shattered when she discovers that Shou thinks of her as nothing more than a housekeeper.
Determined to exact revenge and show Shou what he's missing, Kyouko decides to enter the entertainment industry herself. However, her journey to stardom hits a snag when she's rejected by her preferred talent agency. Thankfully, Kyouko is given a second chance when she's placed in the newly-created "Love Me" section by the agency president. From there, Kyouko embarks on a challenging journey towards becoming a successful actress, developing her skills and forming new relationships with friends and colleagues in the process.
3. Natsume's Book of Friends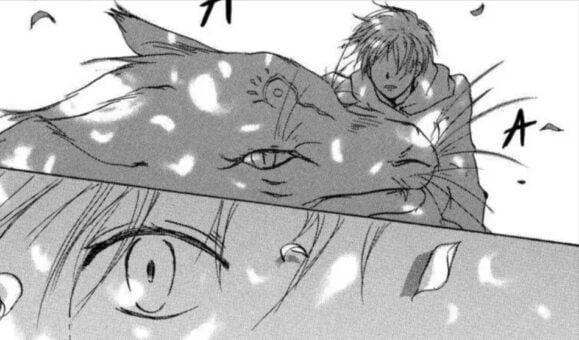 From the Author Midorikawa Yuki, Natsume's Book of Friends is a heartwarming supernatural manga that follows the life of 15-year-old Natsume Takashi, who, much like his grandmother before him, has the ability to see spirits. But unlike his grandmother, Natsume is determined to live a normal life and tries his best to ignore the youkai that constantly pursue him.
Natsume's life takes a turn when he inherits the "Book of Friends" from his grandmother, a book containing the names of spirits she had bound to her will. Natsume becomes the target of these spirits, who wish to be free from their bindings, and he must navigate a world of both friendly and hostile spirits.
Thankfully, Natsume has the help of Madara, a spirit in the form of a cat who claims to be his bodyguard. Together, they embark on a journey of self-discovery and valuable life lessons as Natsume tries to balance the human and spirit worlds.
First seen in 2003, This ongoing manga is a delightful blend of drama and supernatural themes, exploring the relationship between humans and spirits. With its gentle pace and relatable characters, Natsume's Book of Friends is the perfect iyashikei read for those looking for a heartwarming slice-of-life experience.
2. Nana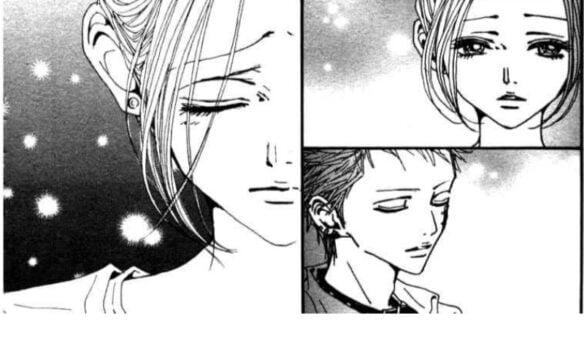 At number 2 we have Nana, an award-winning, dramatic, and romantic manga with a slice-of-life theme. The series, which is on hiatus, spans 21 volumes and 84 chapters. It was published from 2000 to 2009, and is written and illustrated by Ai Yazawa.
The story follows two girls, both named Nana, who have very different personalities and ambitions. Nana Komatsu is a naive and unmotivated girl who spends her days chasing after crushes. In contrast, Nana Osaki is a feisty and proud young woman who fell in love with music and left her boyfriend to pursue her dreams of becoming a top vocalist.
Their paths cross when they both board a train to Tokyo, where they eventually end up living in the same apartment. Despite their differences, they forge a deep and unique bond, supporting each other through love, music, friendship, and heartbreak. With an adult cast, love polygon, and music as a central theme, Nana offers a captivating and emotional journey that will resonate with readers of all ages.
1. Akatsuki no Yona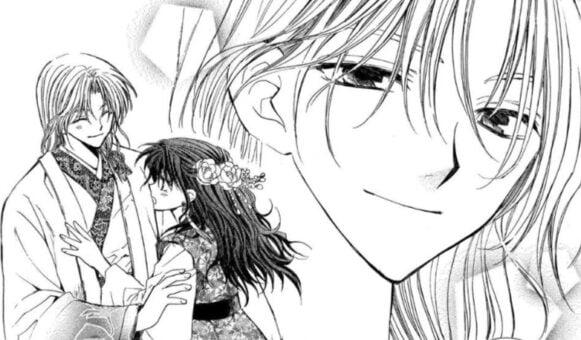 Finishing our list of the best shoujo manga to read with Akatsuki no Yona, which is still ongoing. This action-packed adventure story was first published in 2009, and is written and illustrated by Mizuho Kusanagi. The manga, which falls under the fantasy and romance genres, highlights The story of the beautiful  Yona, the sole princess of Kouka, who leads a life of luxury and privilege but is sheltered from the harsh realities of the outside world.
However, after her father is murdered by her beloved cousin Su-won, Yona finds herself forced to flee the palace with only her bodyguard Hak by her side. To save her kingdom and reclaim her throne, Yona embarks on a quest to find the four legendary dragon warriors, guided by a myth that has been passed down for generations.