That Time I Got Reincarnated as a Slime Season 3 Release Date Announced!
Fans of the popular anime series "That Time I Got Reincarnated as a Slime" were treated to exciting news at the recent "grand finale" screening of the anime film "That Time I Got Reincarnated as a Slime: Scarlet Bond." During the event, it was officially announced that That Time I Got Reincarnated as a Slime season 3 is in the works and is set to premiere in the spring of 2024 on NTV and its affiliates.
The announcement was met with excitement and anticipation from fans, who have been eagerly awaiting news of the series return. "That Time I Got Reincarnated as a Slime" has been a hit among anime fans, with its engaging storyline and lovable characters, and the upcoming third season promises to deliver even more thrills and excitement.
Here is the official visual: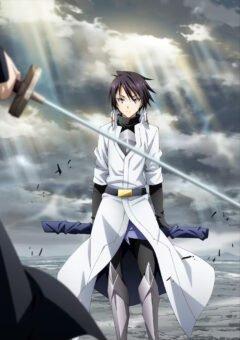 Based on Taiki Kawakami's manga, which is also derived from Fuse and Mitz Vah's light novel series, the television anime adaptation of "That Time I Got Reincarnated as a Slime" made its debut in October 2018. Produced by 8bit studio, the anime is a delightful mix of action, adventure, comedy, and fantasy, with themes of isekai, mythology, and reincarnation. The anime was streamed by Crunchyroll, and an English dub by FUNimation Entertainment was also available. 
The first season follows Satoru Mikami, a 37-year-old office worker living a mundane life in Tokyo. Satoru has never had much luck with romance and is content with his routine existence until a chance encounter with a colleague leads to a random attack on the streets. Mortally wounded, Satoru hears a strange voice giving him incomprehensible commands just before he dies.
Satoru wakes up to find that he has been reincarnated as a slime in an unfamiliar world. In his new form, he has the power to consume anything and take on its appearance and abilities. During his travels, he meets Veldora, a powerful dragon who has been sealed away for the past 300 years. Satoru befriends Veldora and promises to help him break the seal. In return, Veldora gives Satoru the name Rimuru Tempest, which grants him divine protection.
Freed from his former life, Rimuru sets out on a new adventure with a clear purpose in mind. As he adjusts to his new form, his actions send ripples throughout the world, changing his fate in ways he could never have imagined.
In January 2021, part 1 of the second season of the anime Tensura premiered with an exciting start, covering the first quarter of the year. The storyline picks up with the protagonist Rimuru Tempest, who takes a break from his teaching duties to return to his kingdom, also called Tempest, to start negotiations with the nearby Kingdom of Eurazania. Despite the negotiations being tense, Rimuru manages to seal a successful deal before returning to his teaching duties. But when he tries to come back to his kingdom permanently, he is confronted by a mysterious figure who restrains his magical abilities.
To make things worse, upon his return to Tempest, he discovers that unknown humans have invaded the land and are assaulting citizens, with the intent to kill. The situation is dire and requires Rimuru to overcome his powerful enemy to return to Tempest before it's too late.
In July 2021, the anime continued with Part 2, with Tempest in a celebratory mood after defeating the Falmuth Army and the Western Holy Church. However, beyond the festivities lies a meeting between Tempest and its allies to decide the future of the Nation of Monsters. The aftermath of the Falmuth invasion, the suspicious behavior of Milim Nava, and the disappearance of Demon Lord Carrion add to Rimuru's troubles.
Determined to take action against Clayman, Rimuru, now a "True Demon Lord," gathers his allies, including the fully revived "Storm Dragon" Veldora and the powerful "Ultimate Skill" Raphael, to take down his enemies one by one until he can face the mastermind behind it all.
For fans of the Tensura series, there is also an anime movie named Tensei Shitara Slime Datta Ken Movie: Guren no Kizuna-hen that aired on Nov 25, 2022. The movie takes place in Raja, a small country located to the west of Tempest, where Rimuru and his companions find themselves embroiled in a long-running conspiracy surrounding the queen's mysterious power. During their mission, Rimuru and Benimaru come across Hiiro, an ogre survivor who used to be Benimaru's brother.
In addition to the film, there are also two special episodes and an OVA episode for fans to enjoy. However, the wait is on for spring 2024 for the continuation of the story from where it left off. The Tensura series has been generating a lot of hype, and it's no wonder why – with its captivating characters, intricate storylines, and stunning animation, it's a must-watch for any anime fan.
Source: Official portal site of Tensura