The Best Slice of Life Anime Shows That are Good for Watching
This section is special because it focuses on what the best slice of life anime series are. It's basically a list of the best life stories tv shows that we can watch. These shows are not just about romance, action, and comedy – they are about everyday life, relationships, friendship, and more.
It's important to note that these lists are only based on our personal opinions and preferences. We hope you will enjoy this list as much as we do! So, with no further addition, here is a recommended list of the best slice of life anime that gives you an idea about the genre and some good picks to watch.
Super Cub
Watching Super Cub is much more than just following a slice of life anime, This is a series that focuses on a shy and lonely girl in her school. She has no parents, friends, or hobbies and has just never been able to accomplish anything in life.
Therefore, when she bought a used Super Cub, she finally found something even she enjoyed. The anime chronicles the story of Koguma's now adventurous days and how much she changed and continues to change.
Barakamon
A good slice-of-life anime needs a decent premise and target audience to set it up and allow it to deliver a great flow of character development through well-written episodes.
For Barakamon, the story is perfect for getting the socially inept and awkward "city-boy" Handa to live in a rural island where the residents are both normal and weird at the same time.
Dagashi Kashi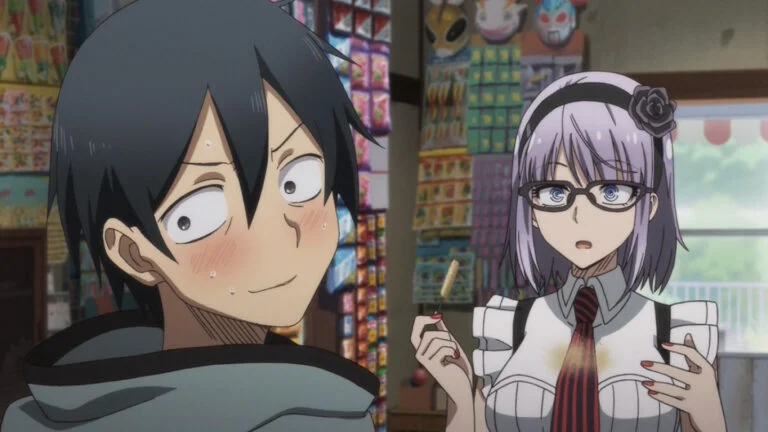 Dagashi Kashi comes actually with a lot of fun to watch! It's lightweight and has no depressing moments in it. It's totally there just for the fun. Watching this was great and if you decide to go in, you'll be glad you did!
Shikada Kokonotsu's father owns a rural sweets shop, and his plan is for Kokonotsu to take it over one day. However, Kokonotsu wants to be a manga author instead! One day in summer, the cute but weird girl Shidare Hotaru comes to visit Kokonotsu's father in order to make him join her company. However, his condition is to convince Kokonotsu to join her family's shop!
Sakamoto Desu Ga!
Next up, in this slice of life anime, The character of Sakamoto definitely got off to a great start by winning the female hearts on his first day of school. He has quite the set of attractive traits, including intelligence, charm, and physical power. His personality is portrayed as fast-paced but can be charming when appropriate.
Haters want to take on Sakamoto by surprise, but his sangfroid is unmatched and his wits are always sharp. It might take a long time before someone manages to catch him off guard, but they got lessons from him while they were trying.
Hanasaku Iroha
Hanasaku Iroha is another good slice-of-life anime from PA Works that tells the story of Ohana, who goes to live with her grandmother, who owns an inn.
Ohana is the main focus of the series. She works in the inn where guests come first, while also trying to find out her identity and how to fit in.
The second season of Hanasaku Iroha has also reaffirmed my belief in the slice of life anime series. They not only provide a fun experience but raise the bar for what to consider entertaining and engaging.
Kokoro Connect
Kokoro Connect is a gripping series that follows the story of five high school friends who experience a strange incident when, without warning, they switch bodies for a short period of time. As we follow them through the multi-test events, we'll learn about their circumstances, secrets, and relationships at the same time.
Well, this is a slice of life anime that comes with a perfect blend of comedy, romance, and the buildup of characters with some adventure thrown in. Not to mention it had good animation and soundtracks.
Nichijou
"Nichijou"'s episodic approach focuses on minor events and gives precise observation points. The protagonists are high school girls whose stories soon intertwine with the young genius Hakase Shinonome.
Nichijou delivers a bright, fun tone that at first sounds like a cheesy anime comedy, that follows, the lives of these characters, and the many people around them, as they undergo both the simplicity of ordinary life and some sort of crazy circumstances.
This is a good anime that mixes well frightening, funny, normal, and disturbing adventures that take place in the everyday lives of those in Nichijou.
Yuru Camp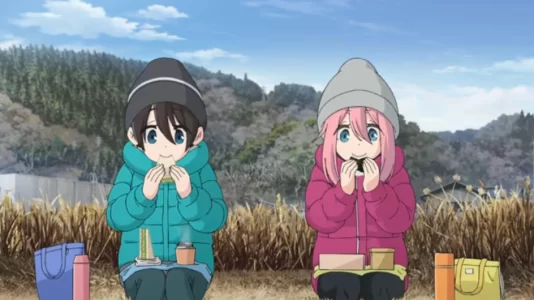 The story revolves around Nadeshiko and Rin, two travelers without much experience who arrive in a remote area on the top of Mount Fuji. The story is engaging and bright, it centers around camping and brings out the feeling of being with friends in the most natural warmth possible.
The two girls enjoy the comfortable silence and company of one another on such a chilly night. While their activities consist of eating ramen, talking about many things, and enjoying each other's company.
Despite the fact that Nadeshiko's sister finally picks her up later that night, both the two girls silently wish for another camping trip together.
ReLife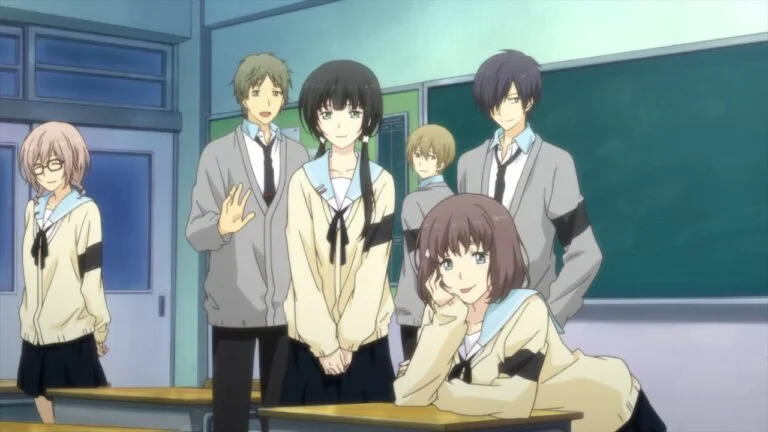 ReLife is a good slice of life anime to learn from, with well-developed characters, the conflicts are there from the very beginning. While the entertainment is good enough to keep you coming back for more episodes.
All in all the story follows Arata who doesn't like his actual life and will be offered a chance for a new start, as a high school student 10 years younger.
Relife follows Arata's journey as he tries to find a good balance between his past, and the new lifestyle he is experiencing with his new friends, all while avoiding making the same past mistakes.
Haruhi Suzumiya
The setting is following a girl who has the power to change reality. She is unaware of this ability herself. Her wish of meeting espers, aliens, and time travelers, combined with the aforementioned power, ends up in her making a club to study these phenomenons.
The club consists of her along with an ordinary boy named Kyon; the first normal human to get along with her. Her club is called the SOS Brigade, and we follow their journey as they experience various humorous activities.
Tamako Market
Tamako Market is a Japanese anime about Tamako who lives in a small town with her family of mochi bakers who own a quaint shop called Tama-ya. At the same time, the story chronicles her bonds with both friends and family.
All the people of this town all know each other and are not afraid to show their true nature. They also interact with each other in a heartwarming way.
This is clean and very passive without ruining the decency of this slice of life anime. The music and visuals are nice too which helps the meaning sink in.
Violet Evergarden
This anime focuses on Violet Evergarden- a young woman who was formerly a soldier- who recovers from her injuries and starts work at CH Postal Services.
Working as an Auto Memory Doll is something that will take violet on an adventure- one that will shape the lives of her clients and potentially lead to self-discovery.
Violet Evergarden is a slice-of-life anime that chronicles a story of love and loss, through the eyes of the main character Violet who just wants to find out the meaning behind the words " I Love You" that her former friend said to her…
Don't Miss: