Here are the Top 10 Anime Series with a Depressed MC
Hey everyone and welcome back to Bakabuzzl. If you have been watching anime for a while, you have come across many types of main characters, some that are funny, some that are evil, some that have superpowers, and others that are relatively normal.
However, there are some that are really sad and even depressed, but even so, sometimes their backstories drive the anime really well.
But sometimes those kinds of themes are really intensely portrayed, so if you are triggered by such,  would recommend you watch other kinds of anime.
Disclaimer aside, in today's list we're going to be looking at some great anime with a depressed main character.
---
10. Myself; Yourself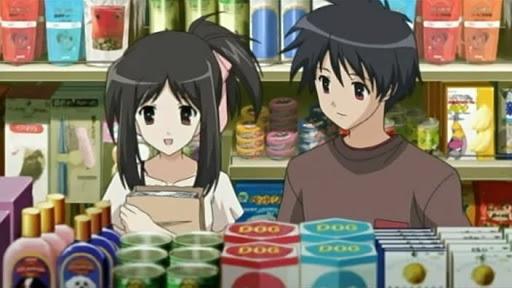 Kicking off our list with This anime about depression is 13 episodes long, and has a rather large group of 6 main characters.
It was first released in October of 2007, and falls under categories like drama and romance.
In this anime we see one of the main character gets depressed and leave his friend group as he moves away from his hometown.
Years later he returns to discover that the friends he knew when he left are not the same people they are now.
Read Also: 20 Best Sad Anime Series that will Make you Cry
---
9. Orange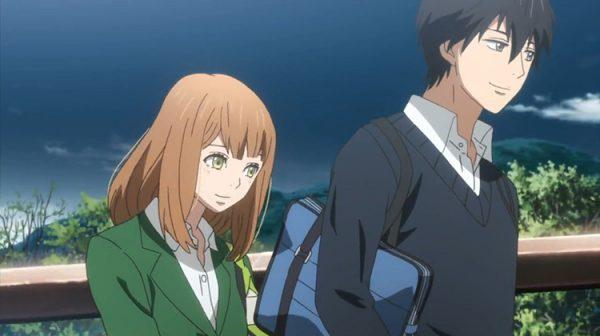 Everyone has wondered at least once how much better their life would be if they could tell their younger selves what happens and warn them of doing things that will eventually have a bad end.
What we often don't think about is what it would be like for our past selves to receive this information.
With its first episode being released in July of 2016, we watch a depressing anime story that unfolds as our main character gets a letter from her future self warning her about what's to come.
---
8. Kizniaver
Here is another good anime with the depressed Katsuhira Agata, who is a rather reserved teenager who doesn't seem to feel pain, and this subsequently makes him a human punching bag for the bullies around him.
Just because he feels nothing doesn't mean the people around him don't, and when everyone is linked so that one persons pain can be felt by others that are linked, things start to get interesting.
---
7. Sayonara, Zetsubou-Sensei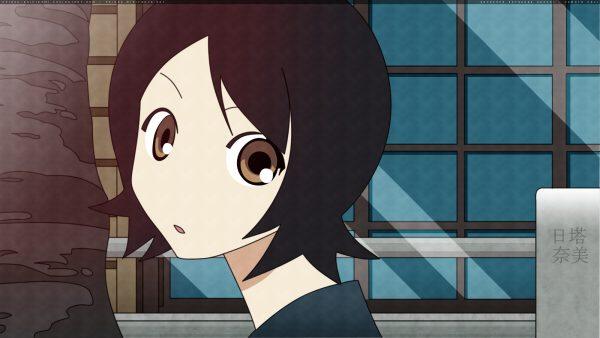 Also known by another name "Goodbye Teacher Dispair", which describes perfectly the emotional state of the teacher Nozomu Itoshiki, who is depressed and cannot handle anything bad happening to him, otherwise he is fed up with his life where he usually experiences multiple catastrophes.
With a teacher like this, it's no wonder that his students also have rather extreme personalities.
---
6. Welcome to the NHK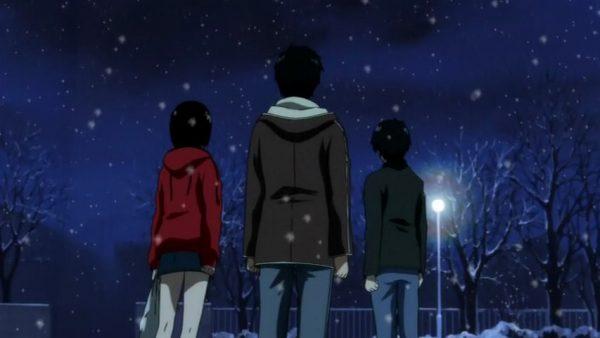 24 episodes of comedy, drama, depression, and even a bit of romance, we have this anime show which revolves around the main character believing that an evil organization is secretly out to get him, and that organization is known as the Nihon Hikikomori Kyoukai, or the NHK for short.
---
5. Your Lie In April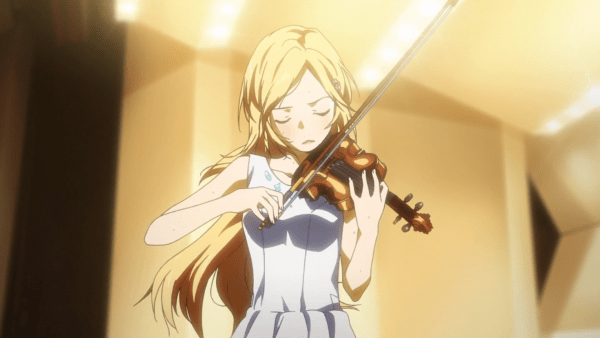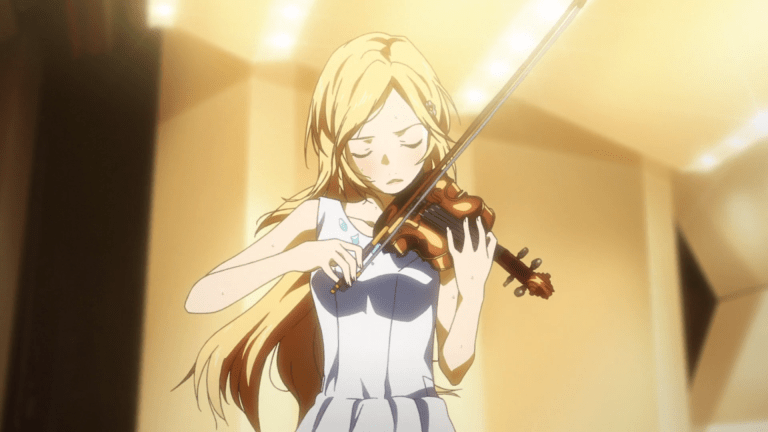 If you are a fan of music, or maybe you play an instrument yourself, then this is a good anime regardless of whether you like the themes explored in it or not.
This is A unique Anime Series With really good animations, and falling into genres like drama, comedy and romance, we see the depressed main character Kousei Arima struggle through his life as an amazing pianist who doesn't play anymore.
Check Also: Top 10 Anime Where The MC Becomes A Criminal
---
4. Darker Than Black
Aired from April of 2007 to the end of September, we have a series that everyone has at least heard of, if not seen.
This an anime with a depressed not only the MC but also so many other characters, it tells the story of psychics who wield paranormal powers at the cost of their conscience also emerged.
The Mc Hei is an overpowered psychic agent, and along with his blind associate, Yin, works for one of the many rival agencies vying to unlock the mysteries of Hell's Gate.
With 26 episodes in season 1 and 12 episodes in season 2, it also had 4 OVAs released as well as a suspected season 3 to be released in either 2021 or 2022, so it is definitely not something that you will finish quickly.
---
3. Serial Experiments Lain
Here we have the anime that many people have loved, and it also happens to be a rather mature show that can be hard to follow at times.
Exploring mysteries, depression and confusion with an amazing art style, we experience genres like drama and mystery, all with a supernatural feel to it.
---
2. Grisaia no Kajitsu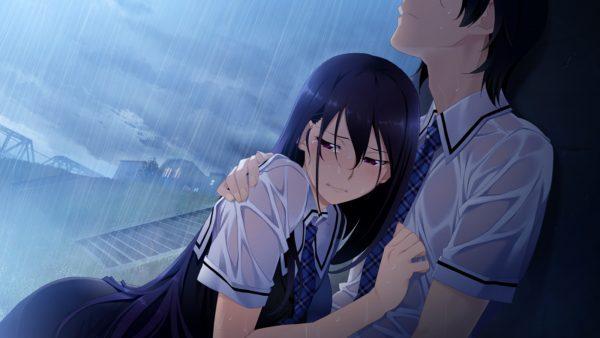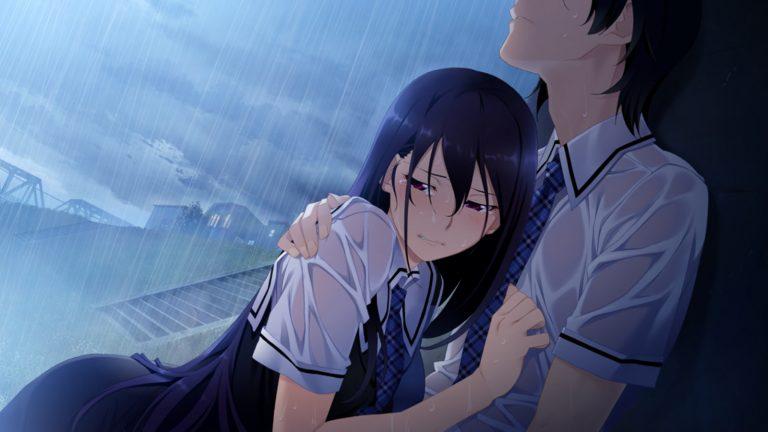 This Anime is so Valid, and you really gotta watch it, it is known in English by "The Fruit of Grisaia", where we have the story of The Depressed Badass Mc who transfers to a seemingly normal high school, until he realizes that there is almost nothing normal about it.
He goes through the anime helping those around him, and ends up making friends along the way.
---
1. March comes in like a lion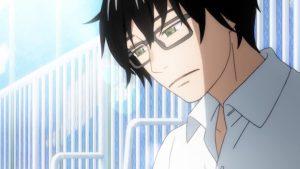 This magnificent Anime tells the story of a depressed boy named Rei Kiriyama who is helped out of a rather depressing state by a group of sisters who build him up after he has broken down.
First aired in October of 2016, this show falls into the more mature genre of seinen and drama.
See Also: The 10 Best Anime Where the Mc is Emotionless and Cold
---
And with that we have come to the end of this list about anime series with a depressed mc.
So, If you liked it, you can bookmark our website for more topics like this, and leave a comment about what anime about depression you have enjoyed.
In the end, thank you guys so much for reading this, and we'll see you in the next article.