Cooking anime series, has recently, become one of the most loved Japanese tv shows, especially after the success that the Shokugeki no Soma (Food Wars!) tv show has met, and it even competed with the most popular anime series of all time.
Hence, Food Wars is not the only anime that highlights food and cooking themes, as there are also many other TV shows that really worth your time. That's why we are here today, bringing a list of the best cooking anime of all time!
So, Here We Go!
18. Chocolate Underground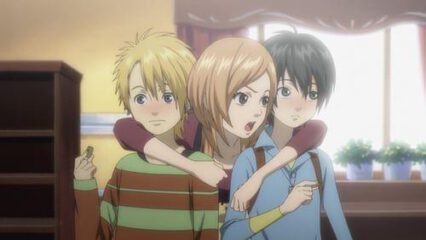 Starting off our list of the best anime about cooking with Chocolat Underground, a 13-episodes tv show animated by Production I.G studio.
This is a series where Sweets and Chocolates have now been banned thanks to the political reign of the Good For You Party, and the new laws are enforced strictly, with force if need be.
The Two teenagers Smudger and Huntley decide to eat chocolate again. They look for rumored chocolate bootleggers, eventually starting their own chocolate underground distribution.
17. Dagashi Kashi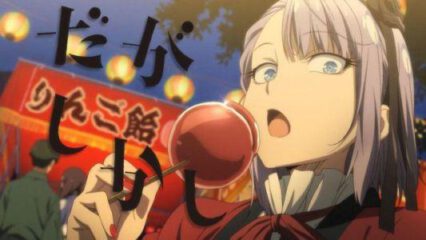 Next up among the best cooking anime tv shows is Dgashi Kashi by studio feel.
The series is set at The DAGASHI Sweet Shop, a family business run by the Shikada family for nine generations, they are selling traditional Japanese candy.
Despite his father's will, Kokonotsu Shikada is an aspiring manga artist, who refuses to inherit his family business.
However, this may start to change with the arrival of the eccentric Hotaru Shidare. Hotaru is looking for Kokonotsu's father, with the goal of bringing him back to work for her family's business.
Although the senior Shikada refuses at first, he says that he will change his mind on one condition: if Hotaru can convince Kokonotsu to inherit the family shop.
Hence, begins Hotaru's goal to make the boy aware of the true joy of delicious and nostalgic Dagashi!
16. Bonjour Koiaji Pâtisserie (Bonjour Sweet Love Patisserie)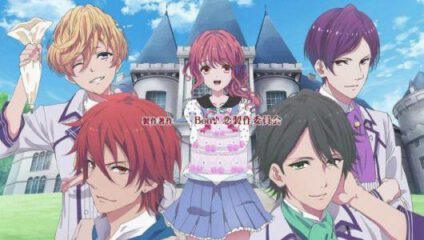 Next up, this is a Silver Link's anime that you enjoy if your into pastry techniques.
The series follows Sayuri Haruno, whose dream is to become a pastry chef, and enrolls in Fleurir Confectionary Academy.
At Fleurir Academy, she finds herself surrounded by pretty boys, and each one of them is distinctly unique.
However, out of the entire class, Ryou Kouzuki's dream of becoming a pastry chef is the strongest.
Blessed with unparalleled technique, instructor Mitsuki Aoi acts like a prince and is hugely popular at the school.
Gilbert Hanafusa, the mood maker of the bunch, is a student from France.
Yoshinosuke Suzumi is not very good at expressing his feelings, but underneath his stony exterior lies a wholehearted passion for wagashi (Japanese sweets).
As Sayuri pours her heart and soul into making her dream a reality, she encounters many happenings…
15. Wakako-Zake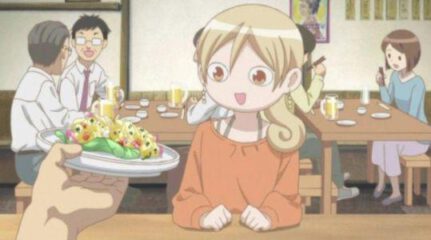 Murasaki Wakako is a 26 years old girl, who enjoys hanging out alone to appreciate eating and drinking, especially when she is upset at work.
This is a really good culinary anime that revolves around Wakako through many solitary outings, where she is in love with different combinations of food and drink!
14. Koufuku Graffiti (Gourmet Girl Graffiti)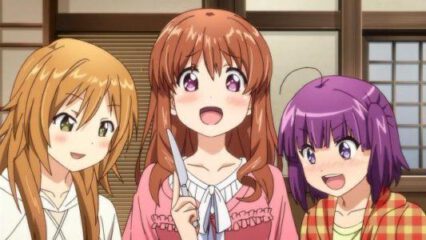 Produced by Shaft, this is another great anime about food that highlights the subject of becoming a good wife.
To do so, you have to become an accomplished cook—at least. Hence, that is what Ryou Machiko's late grandmother had led her to believe.
Ryou's cooking skills are incomparable; also,  Ryou's food looks appetizing and smells inviting, however, the taste has not been delicious.
So, just when Ryou starts believing the possibility that she might continue living alone for the rest of her life, her aunt tells her that her second cousin—will lives with her every weekend.
Hopefully, her cousin's arrival will make Ryou's cooking improves, it is not her prowess in the kitchen, but the sharing of the experience with those closest to her that seems to make the flavors shine.
13. Muteki Kanban Musume (Ramen Fighter Miki)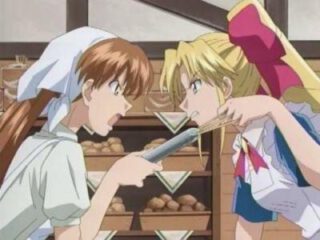 Among the best anime about cooking, restaurant, and food themes is "Ramen Fighter Miki".
This is a series that follows the story of Miki Onimaru, a poster girl, who works at her mother's Chinese Ramen restaurant. Although She appears to be a good anime girl, she can turn into a very violent one, when she is angry.
As a result, Miki picks usually fights with her mother and acquaintances, causing a series of troubles in their otherwise normal lives.
12. Mister Ajikko (Born to Cook)
This is a classic cooking anime that follows Ajiyoshi Yoichi, who is a culinary prodigy who runs the eating house together with his mother.
Surprisingly, one day, Murata Genjiro appears in the eating house and is delighted at the delicious taste and unique culinary skills of the katsu-don made by Youichi.
Subsequently, Youichi joins the Aji-oh Building, where he will go through a spaghetti match with the Italian chef, Marui.
Youichi's novel culinary ideas, mingled with his enthusiasm for doing his best for his guests, make him able to defeat Marui in the competition.
From then on, Youichi starts competing with other prodigies in the race for great tastes and dishes.
11. Bartender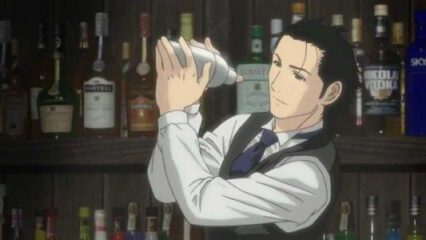 Although Bartender cannot be labeled as an anime about cooking or food. However, it is still another cool Japanese anime and manga series that you will absolutely fall in love with!
The series focuses on a lone bar managed by Ryuu Sasakura. He is a genius bartender, known for creating the most incredible cocktails anyone has ever tasted.
However, it's not that possible for anyone to find Eden Hall; somewhat, it is Eden Hall that must find you. Hence, customers of varying backgrounds, each plagued with their own troubles, wander into this bar.
Nevertheless, Ryuu usually mixes the ideal cocktail to console and shows the path to each distraught soul.
10. Ristorante Paradiso
Ristorante Paradiso is a cool anime bu David Production, and is about cooking, featuring Italian restaurant themes.
The story kicks off when Nicoletta was a little girl, her mother, left her alone and ran off to Rome to remarry. 15 years later, Nicoletta travels to Rome with the intention of taking revenge and ruining her mother's life.
She finds her in a restaurant "Casetta dell' Orso", but the second Nicoletta steps through its door, everything changes.
Because, this place is filled with mature gentlemen wearing spectacles, and like their clientele, she is helpless against their wise smiles and warm voices.
Before Nicoletta realizes it, her plan for revenge starts to fade, and she's involved in the sweet romance of everyday Italian life.
9. Isekai Shokudou (Restaurant to Another World)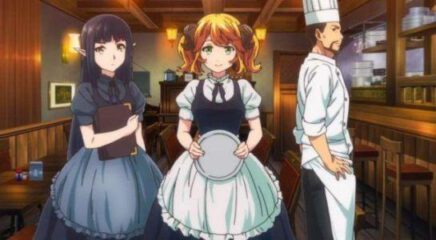 This is an isekai cooking anime that you will really enjoy. The story takes place at The Western Restaurant Nekoya, which is so popular for making both traditional Japanese and Western dishes. However, this restaurant is also popular with other types of guests…
As this eatery place seems to be closed on Saturdays, but in reality, it's open to various species coming from another world.
Hence, Mages, Elves, Dragons, and Fairies, this restaurant has no shortage of strange customers.
Nevertheless, the "Master" always does his best to serve them their favorite dishes, along with a kind smile, in order to keep them coming back many more times.
8. Amaama to Inazuma (Sweetness and Lightning)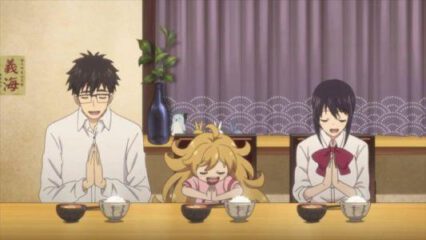 The death of Kouhei Inuzuka's wife, makes him do his best in taking care of his young daughter Tsumugi.
However, the lack of his cooking skills and his busy job as a teacher forces him to rely on ready-made meals from convenience stores to feed Tsumugi.
He knows that he must provide a fresh, nutritious meal for his daughter, and that's why Kouhei will accept an offer from his student, Kotori Iida, to come to have dinner at her family's restaurant.
But on their very first visit, they discover that the restaurant is usually closed due to Kotori's mother being away for work and that Kotori often eats alone.
Therefore, Kouhei decides to continue to go to the restaurant with Tsumugi to cook and share delicious homemade food with Kotori.
Amaama to Inazuma is a heartwarming food anime that follows the story of a caring father trying his hardest to make his adorable little daughter happy while exploring the meanings and values behind cooking, family, and the warm meals at home that are often taken for granted.
7. Udon no Kuni no Kiniro Kemari (Poko's Udon World)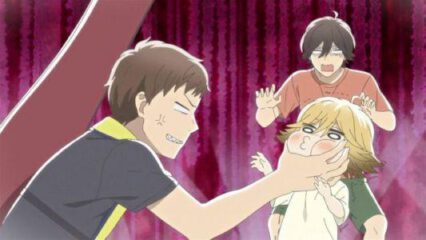 Animated by Lidenfilms studio, this is a good anime with cooking themes, and depict the story of The young Souta Tawara.
His parents are no longer around, that is why he returns to his town in Kagawa to visit his family's previous home and restaurant, which reminds him of the times he spent with his family.
When Souta enters the udon restaurant he stumbles upon a grimy young boy sleeping. Hence, the first thing Souta did is providing the boy with food and clothing.
However, to his surprise, the boy suddenly sprouts a furry pair of ears and a tail! Then, Souta realizes that the boy is actually the shapeshifting tanuki that has been inhabiting Kagawa for many years.
Thinking that the boy has been living a lonely life, he decides to take him in and name him Poko.
6. Ben-to
Bento is an anime about fighting for foods, that follows the story of Sato Yo, an ordinary high school boy who likes playing games on his SEGA console.
One day when he decided to buy bento for dinner at the local grocery store, he suddenly lost consciousness.
When he finally wakes up, he had no memory of what happened and no idea his life is about to change.
Soon he learns that, in the world of Ben-To, discounted Bentos are sacred and highly sought after, and in order to get one, you need to fight your way to the top.
5. Yakitate!! Japan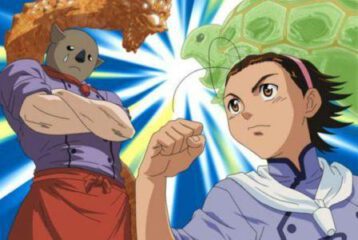 Yakitate Japan is a strange tv show and one of the most enjoyable cooking anime series you will ever see.
The show is all about how to become the best chef in making bread. Therefore, our main character Azuma Kazuma isn't terribly clever, but he's got a good heart and great skill – at baking.
Since childhood, he's been on a quest to create the perfect bread to represent Japan internationally.
Now, he seeks to enter the famous bakery Pantasia, in hopes of reaching his goal.
4. Yumeiro Patissiere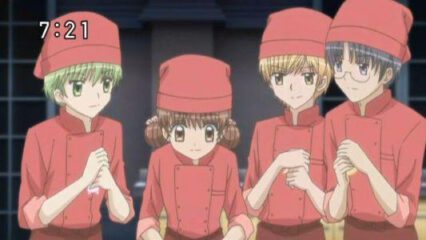 Yumeiro Patissiere is among the best cooking school anime that centers on how to become a good pastry chef.
This is an epic and sweet story that follows Sayuri Haruno, a girl who attends an elite confectionery school Fleurir on a scholarship to follow her dream to open a pastry shop.
There she meets several charming young boys… The anime progresses from there!
3. Chuuka Ichiban! (Cooking Master Boy)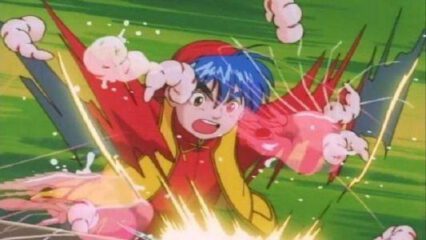 Cooking Master Boy, is another nice anime about gourmet themes that depicts: After the death of Mao's mother, Pai, who was called the 'Fairy of Cuisine', Mao becomes a Super Chef in order to take the title of Master Chef of his mother's restaurant.
Moreover, before he takes his mother's place as Master Chef, he continues to travel to China in order to learn more about the many ways of cooking, in the hopes of becoming a legendary chef, just like his mother.
During his journey, he meets great friends and fierce rivals who wish to challenge him in the field of cooking.
2. Toriko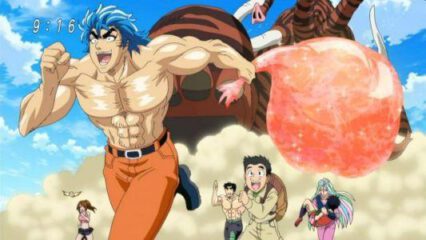 One of the most popular cooking anime about food is Toriko. This is a long-running series by Toei Animation that follows Toriko, a Gourmet Hunter looking for the most precious foods in the world so he can create his full-course meal.
A man with inhuman ability, he utilizes his incredible strength and knowledge of the animal kingdom to capture ferocious, evasive, and rare beasts to further his menu.
He is accompanied by the weak and timid chef Komatsu, who is inspired by Toriko's ambition. Also, he travels with him to improve his culinary skills and to find rare ingredients.
Toriko and his friends often fight against the Gourmet Corps who seek to take control of the world's entire food supply.
1. Shokugeki no Soma (Food Wars!)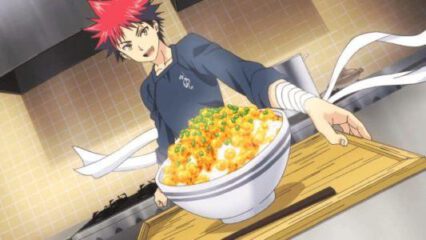 Coming at number 1 on our recommended list of the best cooking anime is Food Wars.
This is a tv show that follows the epic journey of Souma Yukihira, who since he was a child used to help his father by working as the sous chef in the restaurant his father runs and owns.
Throughout the years, Souma develops a passion for entertaining his customers with his creative, genius, and daring culinary creations. His dream is to someday own his family's restaurant as its head chef.
Yet when his father suddenly decides to close the restaurant to test his cooking abilities in restaurants around the world, he sends Souma to Tootsuki Culinary Academy, an elite cooking school where only 10 percent of the students graduate.
The institution is famous for its "Shokugeki" or "food wars," where students face off in intense, high-stakes cooking showdowns.
As Souma and his new schoolmates struggle to survive the extreme lifestyle of Tootsuki, more and greater challenges await him, putting his years of learning under his father to the test.
Don't Miss: