The Best Anime With Mature Themes that are so Good for Adult Fans
Well, either you are an adult looking for mature anime tv shows that suit your mind, or a teenager who wanna some Japanese tv shows that are targeting adult people in order to introduce this piece of animated art to parents or big siblings?
The answer is that You are in the right place.
Hey everyone and welcome back Baka Buzz. Today's article is specifically to persuade people who say "anime is for kids", that they are so wrong. because these best adult anime tv shows in this list have some really intense mature themes that children and teens won't be comfortable watching, much less appreciate the art behind it.
Therefore, without any further delay, let's get on with the list of the best adult and mature anime tv shows to watch.
36. Houseki no Kuni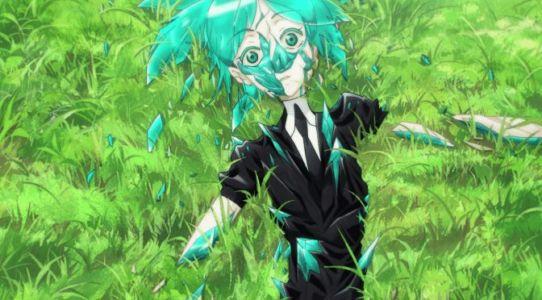 We follow our main character around a world inhabited by creatures called gems. These gems need to work together to survive against a common enemy.
First released in October of 2017, this anime is classified among the best mature-themed tv shows, and is filled with action, drama, and fantasy, which make it definitely entertaining.
35. Evil or Live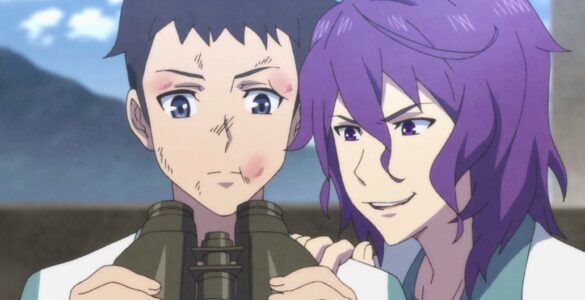 This anime is pretty mature-themed. If you're more into adult-driven stories, then this may be a show for you. I really enjoyed it during my experience and recommend it if you're in the mood for an emotionally-driven story with a little depth to it.
Hibiki was sent to a rehabilitation school called "Elite Reeducation Academy", where they help young people who have exhibited "Internet addiction". He had a terrible time there, but he did learn that darkness isn't always associated with light and eventually chose to end his life.
What's important is that Shin found and saved him from his suicide attempt and that he promised to make his life meaningful.
34. RIN – Daughters of Mnemosyne

Mnemosyne is another good adult anime that follows the lives of two immortal private detectives, Asoji Rin and Mimi, as they take on various assignments. The series story has them going through different periods of time, while the main characters Rin and Mimi remain the same throughout.
As the series progresses we learn more about the antagonist's motives and intentions, and we also learn more about immortality. What started as an intriguing story continues to prove that life is not necessarily restricted to being human.
33. Death Parade
Kicking off the list with a mature seinen anime that is initially confusing in the first episode, where you are unsure what's really happening, but as the story moves on, you discover that the main character in this anime is a being who decides whether humans before it are going to be reincarnated, or whether their souls will be cast into the void, never to return.
The way this happens is when deceased humans must play harsh games, and as the game goes on, they get their memories back, and the way they act determines their fate.
32. Girls' Last Tour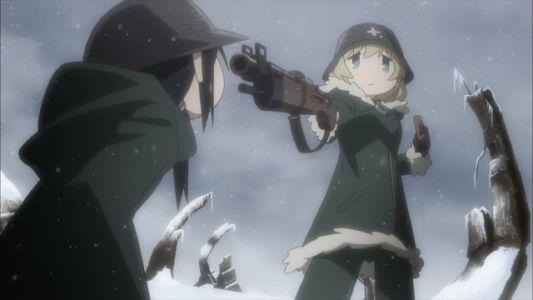 Next up we have Girls' Last Tour, Among a scenery of barren landscapes and deserted buildings, this anime is full of mature themes and tells the uplifting tale of two girls and their quest to find hope in a bleak and dying world.
The main characters are two cute anime girls named Chito and Yuuri, who go on an epic adventure filled with mystery and sci-fi.
30. Btooom!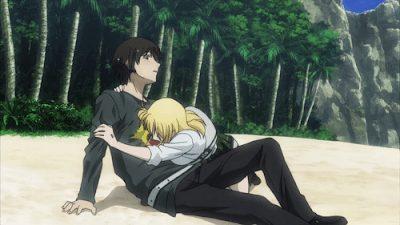 If you're looking for a mature anime that is also suitable for adult fans, then this would be an excellent choice. The story follows Ryouta Sakamoto, who is an unemployed adult who struggles to survive in the real world. He has no other skills outside of being a top player in the game called Btooom!
One day before he was suddenly swapped from his place to a strange island. He doesn't know how it happened and doesn't remember anything after waking up. But later, he will figure out that someone has recreated the game that he loves, where the outcome is your life!
29. Nana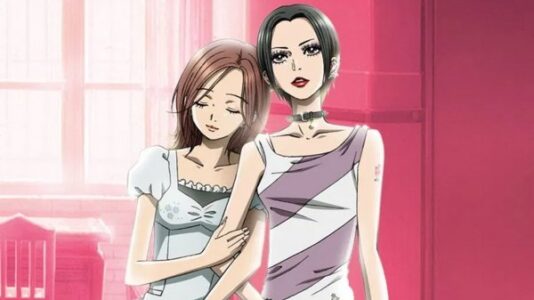 We can see ourselves in the characters of Nana, which shows that it isn't always necessary to stick to standard anime tropes. That's a good thing because this mature anime like this allow you to create something that everyone can enjoy, especially adult fans.
This anime is about two women named Nana and takes place in Tokyo. They eventually become roommates and their relationship develops into a friendship while they grow up, go to college and experience the harsh realities of adulthood.
28. Violet Evergarden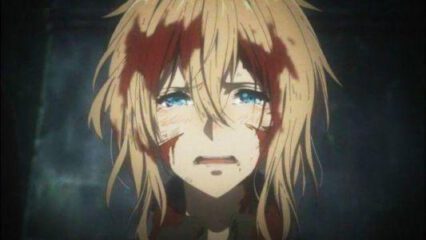 The main character of this story is a girl named Violet Evergarden (yes it's the same as the name of the anime). She goes through a rather rough life, where her main purpose is to fight in a war. Unfortunately, as a result of this, she is put in hospital after getting injured really badly. When she recovers, she goes through many many struggles as she tries to live in a world where war is the only thing she knows. 
Violet Evergarden comes with a beautiful detailed animation and epic soundtracks, this is really an anime that is best for adult audiences as it chronicles mature themes of war, humanity, and empathy it dives into.
27. Gangsta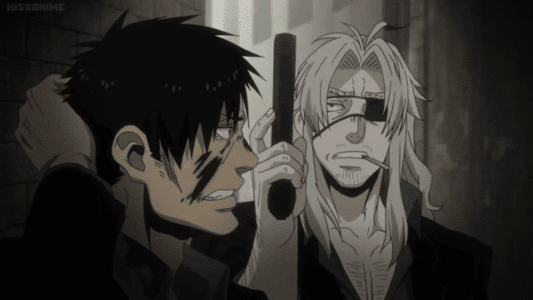 A good mature anime will involve a lot of violence, $ex, and vices. And this is the case with Gangsta. It tells us all about what can happen if we don't stand up for our rights and break the chain of oppression. It's not easy living in a world where the law is traded for chaos. Where missteps can easily kill you.
The story follows the lives of three characters: two handymen, Worick and Nicolas, and Alex, as they navigate their way through everyday life in a crime city named Ergastulum that they call home. While They also fight off their own personal demons with the help of one another.
26. Erased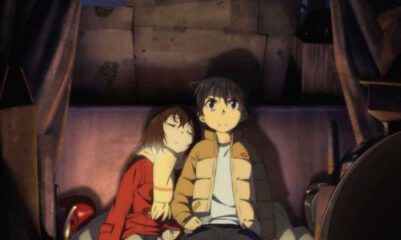 Losing a loved one would certainly leave you feeling sad and would force you to ask yourself how you could have prevented the death of your loved one. Erased is a psychological thriller anime that tackles the subject of death struggles in a mature way.
The series follows the main character Satoru, who is able to travel back in time and prevent such tragedy from happening. We do not know how or why, but he can go back to the time of his classmate who passed away. Therefore, it seems like his classmate's death is related to his family as well. This mystery is really a lot to wrap your head around, so have patience.
25. Deadman Wonderland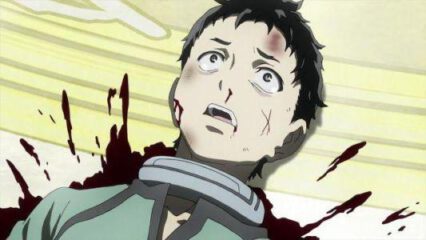 This is a popular anime called Deadman Wonderland that has an unforgettable mature story, Ganta. He was framed for a crime he didn't commit and thrown into a prison called Deadman Wonderland where he must fight to survive against many other inmates.
When Ganta arrives, he's immediately aware that there will be no escape and spends most of his time facing conspiracies, greed, betrayal, and murder while also seeking power to clear his name and reveals the real culprit's identity!
This is a mature anime show for adult fans that does a great job of following the story of a recently-framed teen who struggles in a tragic life-or-death game. Through flashbacks and continuous action, you get to learn about this character's personal struggles as well as how he learns to cope with them.
24. Prison School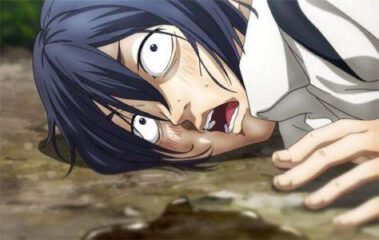 Prison School is a mature anime for adult audiences, the series follows some perverted teenagers, who were caught peeping into girls' bathrooms at this school and got grounded in prison cells set up within the school. They're hilarious and we've had a blast watching them!
The story focuses on the Underground School Council, a group of girls who bully and torture these guys in ways that won't educate them but rather make them love to be tortured under the bodies of these perfect-femme-knife girls.
We are talking about amazing anime characters here. The guys are hilarious and they get us laughing so hard we start crying. While one of them is sometimes romantic the others have all levels of weirdness, from sexual to personality-wise. Even The girls in charge of them are also as weird as those guys.
23. 91 Days 
91 Days is another good mature anime that excels in providing a realistic, but an adult perspective on the world of organized crime and mafia. The show is filled with deceit, revenge, betrayal, and messed-up characters.
Though there are countless anime series, few offer stories and characters that focus on themes like the dark side of humans. The writing in this show is great along with a diverse well-developed cast of characters.
This is a masterpiece series about someone who has returned to his hometown to seek revenge and raise hell on those responsible for his family's murder.
22. Black Lagoon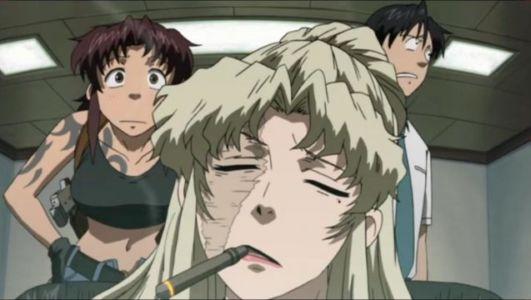 Mafia, Guns, Dark World, Friendship, and much more mingled themes In this pretty cool mature anime, where we see the main character turn from businessman to a hostage, where he planned to have a business meeting but was abducted by Black Lagoon, a mercenary group.
After waiting and waiting, it seems that no one will come to rescue him, so instead, he decides to join the mafia group. There are 3 seasons of this anime, and it is definitely one that many have and will enjoy.
21. Zankyou no Terror
Also known as "Terror in Resonance" or "Terror in Tokyo" in English, this anime tells the story of two boys who go by the names Nine and Twelve, and after attacking a nuclear facility, they then become classified as terrorists and challenge the government.  Overall, Zankyou no Terror is an anime that can be considered a political debate, filled with psychological, thriller, and deep emotional themes that will leave you speechless.
20. March Come in Like A Lion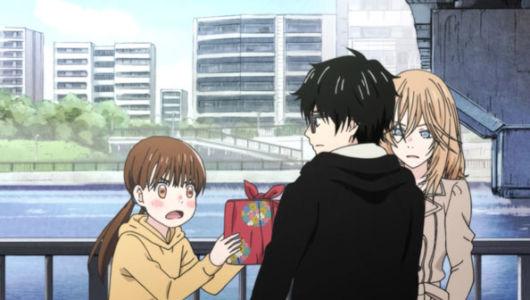 March come in Like a Lion known in Japanese as "3-Gatsu no Lion", is another pretty sad romance slice of life anime, that chronicles the story of a depressed main character named Rei Kiriyama who is helped out of a rather depressing state by a group of sisters who build him up after he has broken down.
The main reason this anime is on this list is that it deals with mature themes like depression, and other genres that can be intense for the young audience.
19. Mushishi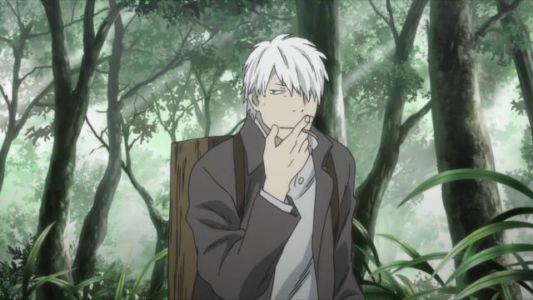 Next up among of the best mature anime series that you should watch is "Mushishi", an underrated Japanese tv show that depicts: "Mushi": the most basic forms of life in the world. They exist without any goals or purposes aside from simply "being."
Mushi can exist in countless forms and are capable of mimicking things from the natural world such as plants, diseases, and even phenomena like rainbows. First seen in October of 2005, this anime has a mystery, adventure, and fantasy tale that will keep you hooked.
18. Rainbow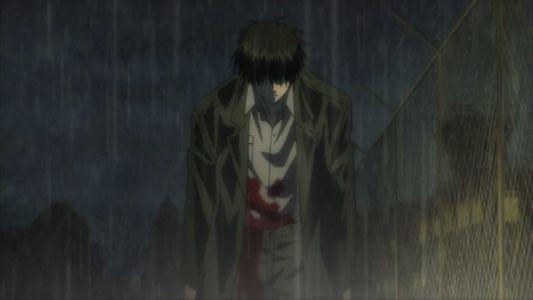 Rainbow is the Japanese version of the popular American tv show "Prison Break". So, you don't need any further details to know that this anime is targeting mature fans.
The story is set in Japan, in 1955: Mario Minakami has just arrived at Shounan Special Reform School along with five other teenagers who have been arrested on serious criminal charges.
All assigned to the same cell, they meet an older inmate who happens to be a former boxer—with whom they establish a close bond. Under his guidance, and with the promise that they will meet again on the outside after serving their sentences, the delinquents begin to view their hopeless situation in a better light.
17. Ergo Proxy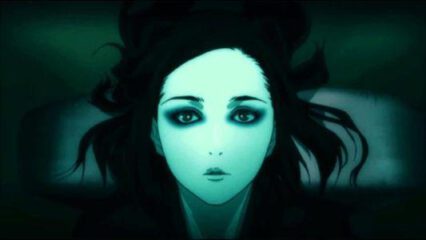 I really enjoyed the way the story was set. It's in a world that has been put under a dark and mysterious veil, so everyone is left wondering what's just beyond their grasp. The story spans genres of mystery, sci-fi, and psychological and is produced by studio Manglobe.
This TV show revolves around robots and humans' coexistence after the apocalypse. This kind of entertainment is something you will enjoy. If you're into stories with a similar concept, then you might like Ergo Proxy.
16. Elfen Lied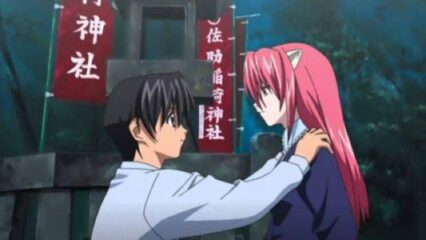 Elfen Lied has a reputation for being incredibly gory. Many people avoid it because of the graphic nature of it, but adults know exactly what they're going into when watching Elfen Lied. It's also one of the most popular horror anime of all time.
We find that some people call it a masterpiece, some people call it perverted, other people don't know what to say, and then there are a group of people who call it terrible. The first is true while the second is an exaggeration and the third would be understandable, meanwhile the fourth would only be wrong.
The story is about two normal college students who will be involved with an otherwise normal girl, who seems harmless, but in reality, she is a serial killer with two split personalities. There are a lot of characters like her along with their painful backstories, which are gradually revealed throughout the rest of this show.
15. Darker Than Black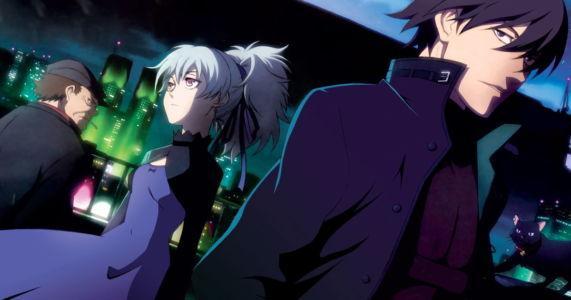 Darker than black is a mature anime with a very good story that contains many details about the history, abilities, and life of the characters. It gets more and more complicated throughout the show.
The plot mainly focuses on Hei, who is an undercover high-ranking contractor working for the syndicate, while he is looking for his sister. His helpers are Mao, a contractor under a contract with a cat body, and Yin, who helps him locate his target.
From the mind of Tensai Okamura comes a sci-fi thriller that takes on very subtle tones and questions the role of justice in inevitable political battles. And it's just a war fought in the shadows.
14. Phantom: Requiem for the Phantom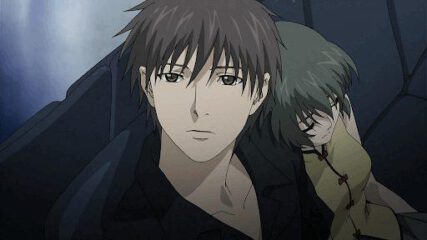 Mafia is rife in America where assassinations are a regular occurrence on the streets. Inferno, a mysterious company, is behind most of these dealings through the use of their near-invincible human weapon, "Phantom."
This is the story of two assassins working for a crime syndicate. They know nothing about their past but they work with the syndicate and it's been a pretty harsh time. It's been quite violent so many lies, so many deceptions. Therefore, They must fight to survive, hopefully, one day they will regain their memories and escape from this world where they are constantly on the brink of death.
13. Akame Ga Kill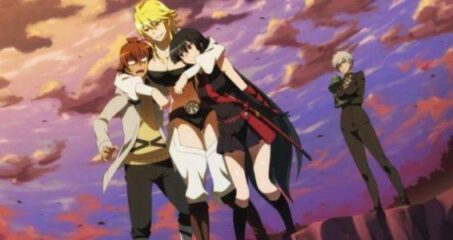 Akame Ga Kill is very exciting, with a lot of action and drama, as well as political themes explored in interesting ways. The battles are also intense, and it's a good mature anime to get any adult onto his feet.
This action-adventure series follows Tatsumi as he joins the night raid assassins and his sprawl into the world of the Empire's cutthroat environment.
This is a story of the main character learning that it's important to stand up for what you believe in, even if you're facing powerful weapons, overpowered enemies, and challenges to your morals and values.
12. Great Teacher Onizuka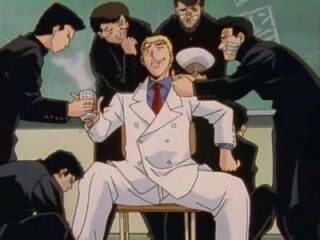 Great Teacher Onizuka is a great anime that was released in the 90s and is definitely not appropriate for younger viewers. It will appeal more to adult males who enjoy anime that features mature themes and can be quite sophisticated depending on your tastes.
The students of Onizuka come from a lot of different backgrounds and face a number of different problems, whether it's bullying, suicide, or sexual harassment. Onizuka is here to tackle the roots of their problems and support them with his unorthodox methods. Class 3-4 slowly adjust to the new teacher, Mr. Onizuka, who shows great enthusiasm for schooling. The students are learning to appreciate what they used to hate – school!
11. Psycho-Pass
Psycho-Pass is set In a futuristic world where it is possible to measure someone's state of mind, personality, and the likelihood of committing a crime.
In this society, maintaining order is paramount. When crime rates are too high, the police stop them and apprehend them in a modern way: by tracking down their identities and beginning investigations.
The Unit One division of criminal investigation in the Public Safety Bureau is usually tasked with upholding justice. They work to decrease crime and ensure that everything runs smoothly for the society that they serve.
10. Gankutsuou: The Count of Monte Cristo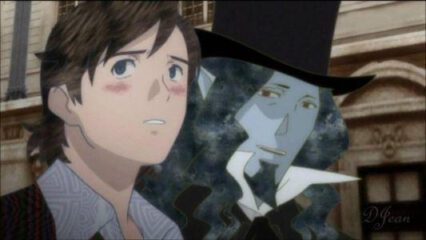 Franz and Albert go to a festival on the moon. While Franz is just looking to have fun, Albert gets more than he bargained for when he meets a mysterious and charming self-made nobleman during an opera performance who meets his gaze.
Albert became friends with the Count and introduced him to French society. However, the Count was not interested in friendship but planned on exacting revenge on those who wronged him years ago. In this mature anime, we got the chance of following an epic story of Albert and the Count's intertwined destinies and the ultimate price paid for enacting revenge.
9. Baccano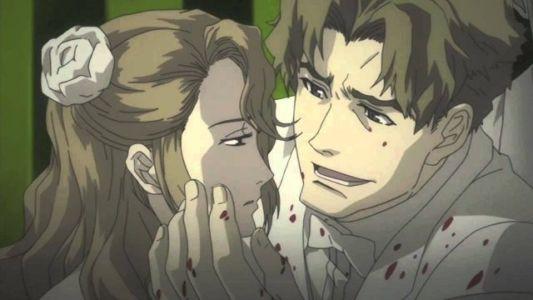 This is a rare type of mature anime series that successfully blends in comedy, suspense, action, and a little romance. It also has high-quality animation and sound. Both adults and fans of all ages will enjoy this treasure. It's a show that can be enjoyed again and again without losing enjoyment.
Baccano! is a story that follows multiple events in which it seems like there isn't much relationship between them. But the key aspect to keep in mind is that the story actually connects to one narrative, and it's about alchemy, survival, and immortality. Isaac and Miria are kindhearted thieves who are merging these life-changing events together while also slowly forming memorable bonds and making lifelong consequences for every character.
8. Vinland Saga
Vinland Saga is a mature anime, but just one for fans of all ages to enjoy. It follows the protagonist Thorfinn who has a complex personality-driven by ambition and witnessed his father's death. He then became an action-Viking warrior that would do anything to get his revenge.
This anime series is a good window into the brutal world of Vikings all through the eyes of Thorfinn, who might be one of your next favorite characters ever.
This is an absolutely epic action-packed adventure like no other. It's rich with a culture of historical fiction that you'll really get lost in.
7. Steins Gate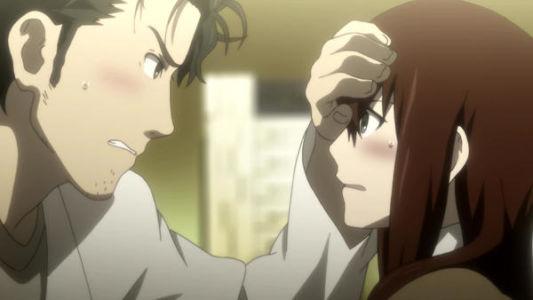 You may not be aware, but many anime have stories revolving around time travel. However, it takes a lot of work to make that story really stick out and hold your attention. Steins; Gate did a fine job with this effort.
The plot and execution in this mature anime are unlike anything that I've ever seen before. It's hard to think of another time travel story executed so well that has captivated me on such a high level. It's definitely worth watching in my opinion!
Rentarou and his friends create a machine capable of sending messages across time and causing ripples through the past and present. This time machine has put everyone he knows in danger. He and his friends need to work really hard to fight the timeline disaster and; save his loved ones, but he is also working against a greater evil.
6. Cowboy Bebop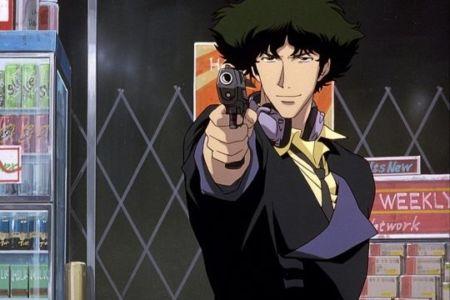 Cowboy Bebop is one of those mature anime series that people can't stop talking about. It has heavy Western influence and allowed the discussion on anime to be shown to adult fans.
We follow two bounty hunters, Spike and Jet. They own a ship called the Bebop. They travel the solar system, chasing wanted criminals to earn money. Along the way, they added two members to their group, the pretty Faye Valentine and The cherry Kid Edward.
5. Samurai Champloo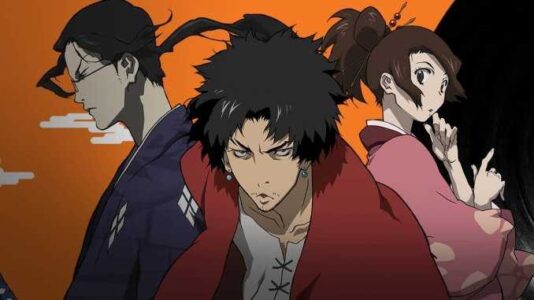 Samurai Champloo is a mature anime series where lots of sword-slashing action and thoughtful comedy are combined. It's an anime that can be enjoyed by fans of all ages and it often has scenes that will tug on your heartstrings often.
The hot-headed, poised and badass Mugen has to deal with the cold-blooded, arrogant and conceited Jin who thinks of himself as being above everyone else. These sworn samurai enemies are brought together by Fuu for a special task.
Set in a fantasy version of Japan, Samurai Champloo follows these three mismatched individuals in an epic journey of action and comedy, set to the beat of amazing hip-hop-inspired soundtracks.
4. Hellsing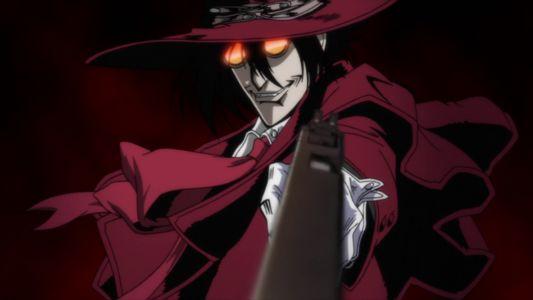 Hellsing's story was a refreshing change from typical vampire stories that Hollywood produces. In the world of Hellsing, vampires are a threat to humanity and must be eliminated. Alucard, the protagonist of the series, is a vampire who has great powers over fire and darkness and has been fighting against other vampires on behalf of a secret organization for centuries now.
Alucard's partner Seras is also a vampire but she has more human qualities than her master since she was a former human. She is also very good at combat and fighting skills. The two work together to fight against other vampires as well as undead creatures that have been created by the Nazis in order to create an army of super-soldiers for their own purposes.
3. Attack On Titan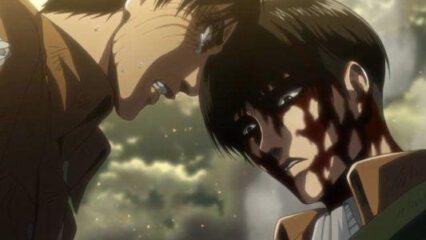 Attack on Titan is a popular anime series that has gained worldwide attention, which has been praised for its mature storyline, detailed visuals, and thrilling action scenes. The main story is about a world where the remnants of humanity have to fight against giant humanoid creatures called Titans who eat humans.
The series follows the story of a young boy named Eren Yeager, his adopted sister Mikasa Ackerman, and their friend Armin as they join the survey corps and participate in an attempted revolution against these Titans. This is their last hope for avoiding extinction at all costs.
2. Death Note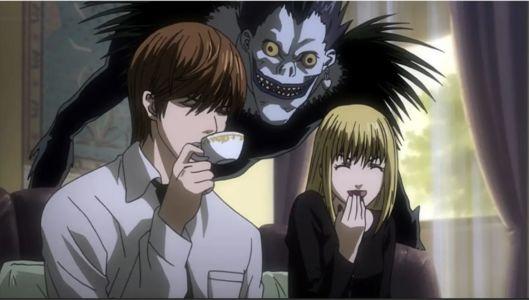 Death Note is a Japanese anime about a high school student who finds a supernatural notebook that kills people whose names he writes in it. The protagonist of the series, Light Yagami, uses the notebook to rid society of criminals and terrorists.
However, Light became a wanted criminal who had no qualms about using his godlike powers to rid the world of evil-doers. To stop him, the police need the help of the genius detective L, who is always one step ahead and the battle of wits against Light. Now one opponent's final defeat would leave the other alive to roam free again.
1. Monster
Finally, at number 1 of the best mature anime tv shows for adult fans, we have "Monster". This is an old but gold anime series that tells the story of a famous doctor named Dr. Kenzou Tenma, and how he goes through his life as a neurosurgeon.  The show has 74 episodes and takes us through a journey of drama, horror, and mystery. where our main character has to deal with past mistakes and deep feelings that conflict with each other.
Check Also: