Intro To The Top 16 Serious Romance Anime Series
The recent boom in serious romance anime has been largely attributed to its success overseas. It's not just limited to Japan anymore; it's also being watched in the whole world.
While there is a lot of anime series that deal with romance, it is not always the case that these anime have the same tone or mood. Some anime deal with serious romantic stories while others depict funny and lighthearted relationships.
Well, it is obvious that there are so many good romance anime series out there, but today we are looking at really serious romantic animes, where there are a lot of deep emotions and not too much comedy.
So without any more delay, let's get on with the 16 Romance Anime series that you should be Watching.
16. Plastic Memories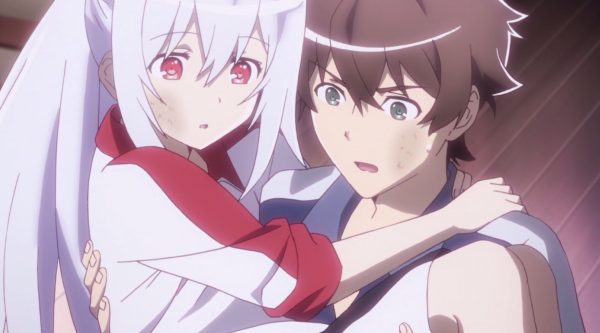 First being released in April of 2015 and lasting 13 episodes, we have a sci-fi, romance, and sad drama driven anime tv show that takes us on a wonderful journey through the life story of Tsukasa, as he works for a company that produces human-like androids where he is tasked with retrieving the androids before they reach their expiration date.
15. Peach Girl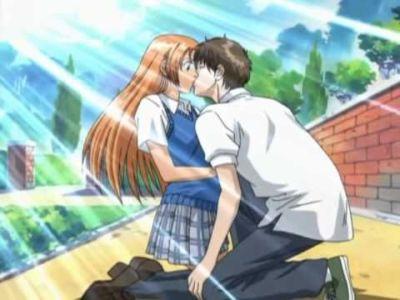 This serious romance anime is about an average high school girl, Momo Adachi, who is very tanned because she's on the swimming team. She ends up going through a very dark time in her life where she tries to reinvent herself for someone else, not realizing that she was perfect from the beginning.
14. Golden Time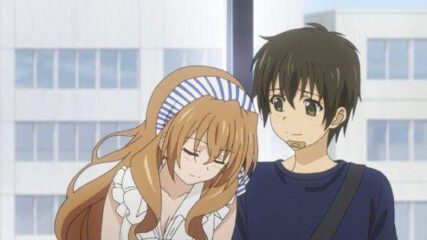 Next up on this romantic list, we have a serious romance anime Filled with drama, school, and love themes, Golden time follows Banri Tada, struck with amnesia, forgetting all of the memories of his hometown and past. However, soon after he decides to move on and begin a new life at law school in Tokyo.
But just as he is beginning to adjust to his college life, the beautiful Kouko Kaga dramatically barges into Banri's life, and their chance meeting marks the beginning of an unforgettable year.
13. ReLIFE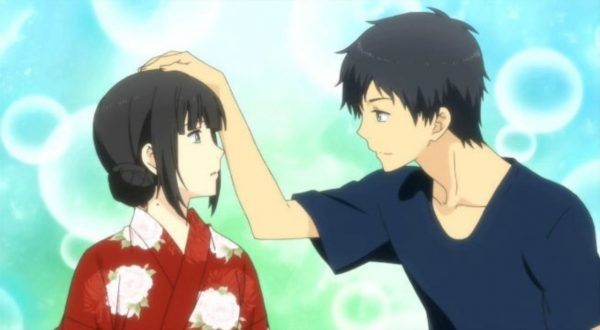 Drama, Romance, and a slice of life are the themes that the "ReLife" anime series revolves around. while chronicling the story of Arata Kaizaki (the main character) who has the opportunity to go back to a time when he was in high school, and basically redo his life.
The only real problem is that he remembers school to be very different than how it actually is, and he has to take some time to adjust.
12. Kokoro Connect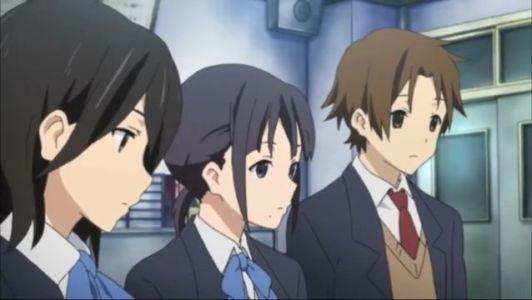 Kokoro Connect is a serious romance anime that you must watch as it will really show you how a good tv show handles romance.
The story takes place at a school named Yaboshi Academy, where there are 5 students who don't really fit into any clubs, because of this, they decide to form their own club.
Then, Strange things start to happen when two students swap bodies, and after everyone has fun, they learn so much about each other, even the stuff they would rather keep buried.
11. Snow-White with Red Hair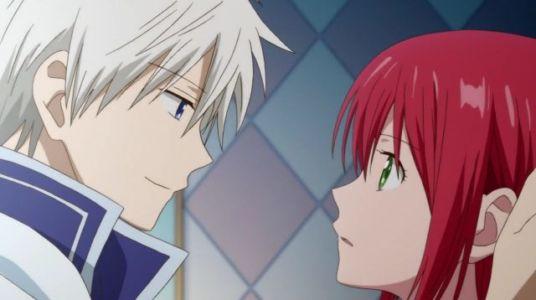 Another cool serious romance anime is snow white with red hair, where The main character of the story is a pretty anime girl who goes by the name Shirayuki. She has a job as a herbalist and leads a fairly normal life.
Due to unforeseen complications in her hometown, she cuts her red hair and escapes only to be rescued by a prince who is much nicer than the one in her hometown. She befriends him and decides to continue her herb specialist lifestyle at his side.
10. Say "I love you"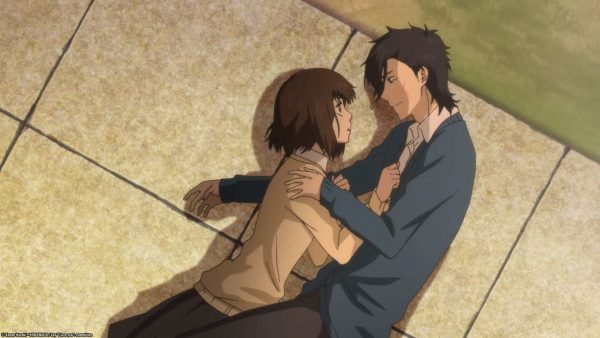 Also known as "Sukitte Ii na yo", from the title it's obvious that this anime is about love, and it tells the story of a girl named Mei Tachibana who closes herself off from the people around her after she was betrayed by her childhood friends.
However, Mei's life begins to change drastically when a misunderstanding in high school causes her to encounter a popular student.
9. Rascal Does Not Dream of Bunny Girl Senpai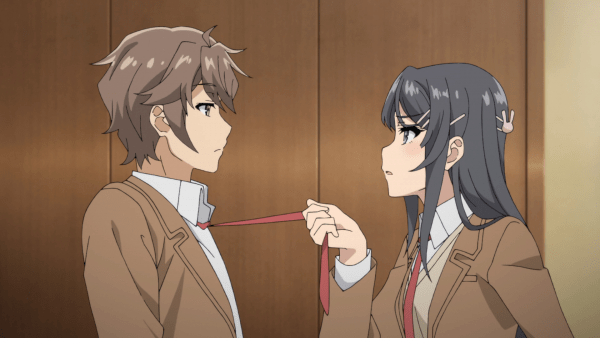 Having a very long Japanese name "Seishun Buta Yarou wa Bunny Girl Senpai no Yume wo Minai", this anime spans genres of Comedy, Supernatural, Drama, Romance, and School, it was released in October of 2018.
This magnificent tv show takes us on a journey where teenagers experience a rare and unexplainable disease known as Puberty Syndrome. A disease with such supernatural effects, many don't understand it at all.
8. Tsuki ga Kirei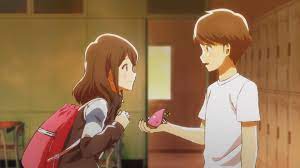 This is a good serious romance anime that I would recommend to anyone who is looking for a good romantic show, the plot is well thought out and the characters are all unique which keeps you wanting more.
With a new school year comes a new crowd of classmates, and for their final year of junior high, aspiring writer Kotarou Azumi and track team member Akane Mizuno end up in the same class. Though initially complete strangers, a few chance encounters stir an innocent desire within their hearts.
7. Honey and Clover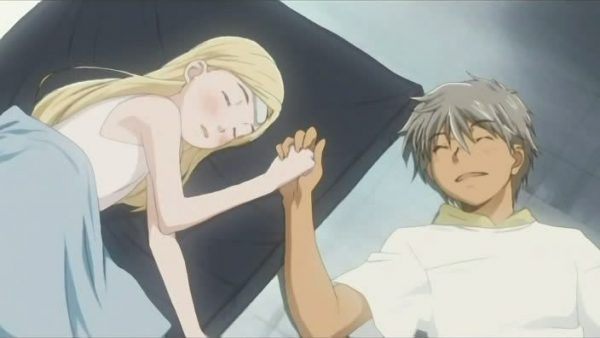 Coming up we have Honey and Clover, also known by its Japanese name "Hachimitsu to Clover", this romance anime series is featuring a well-thought-out plot and the characters are all unique which keeps you wanting more.
The series tells the story of 5 main characters in the university and was first released in April 2005. It has lots of romance (as expected from the name of this list) and is also filled with drama and a slice of life.
6. Kaichou wa Maid-Sama!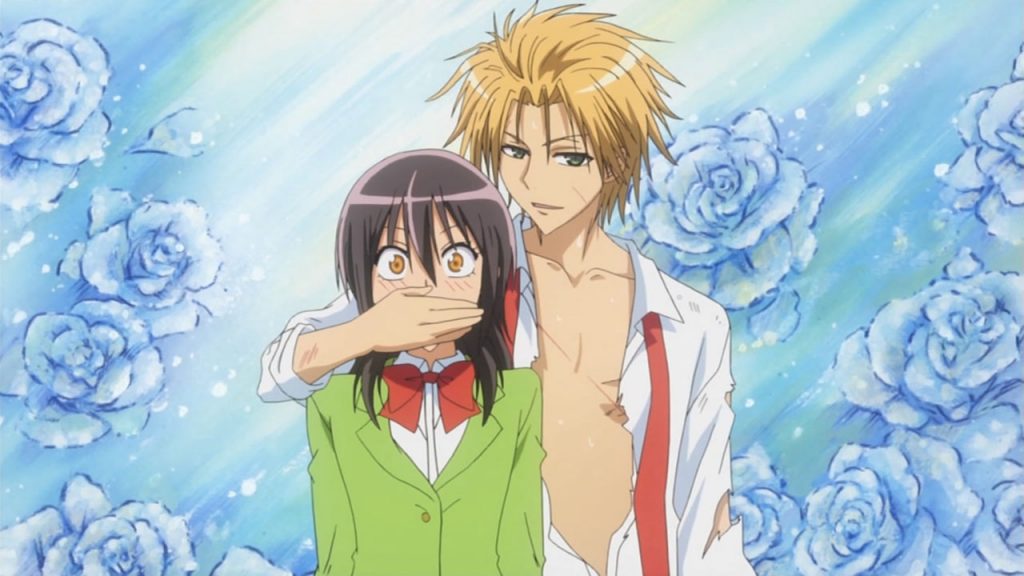 No one argues that Maid Sama! is one of the best adult serious romance anime series of all time, and that's why you should watch it right now!
The Anime depicts: Being the first female student council president isn't easy, especially when your school just transitioned from an all-boys high school to a co-ed one.
Aptly nicknamed "Demon President" by the boys for her strict disciplinary style, Misaki Ayuzawa is not afraid to use her mastery of Aikido techniques to cast judgment onto the hordes of misbehaving boys and defend the girls at Seika High School.
5. Your Lie in April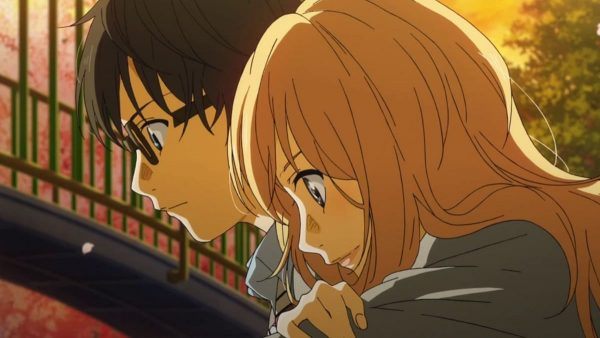 If you are a fan of music, or maybe you play an instrument yourself, then this is a good romance anime series regardless of whether you like the themes explored in it or not.
You lie in April is another serious romance anime that could have been a typical romance anime, but it does not fall into the usual cliche traps. It is so sad, heart-warming, and captivating to watch as it tackles complex ideas such as love and loss.
With really good animations, and falling into genres like drama, comedy, and romance, in this anime tv show we see the main character Kousei Arima struggle through his life as an amazing pianist who doesn't play anymore.
4. Angel Beats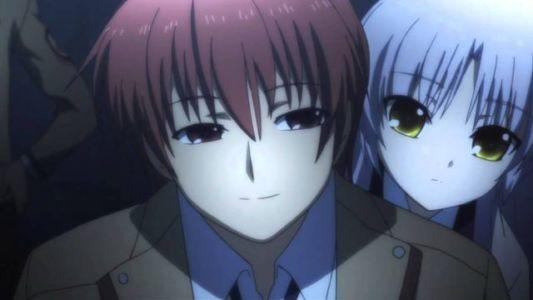 Angel Beats, is the real deal! this is an action-filled anime with lots of romance and comedy themes, the main character Otonashi discovers and unravels the mysteries of the afterlife.
Joined with gun-wielding comrades, they all have waged a war against an angel girl. Although he soon learns that there is a lot more to the mystery than just a "good versus evil" scenario.
3. 5 Centimeters per Second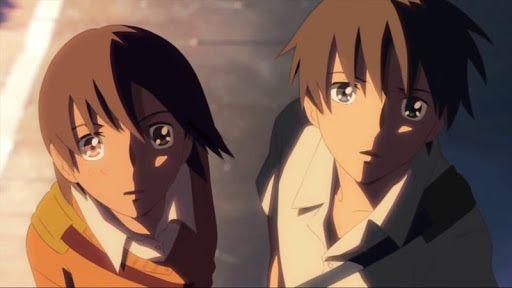 I really don't know why this masterpiece romance anime series is underrated, whatever, nowhere you do have a romantic drama that chronicles what will happen when two people love each other but just aren't meant to be together?
Takaki and Akari are childhood friends, but circumstances beyond their control tear them apart.
They promise to stay in contact, and although the progression of time widens the distance between them, the chain of memories remains ever-present.
2. Orange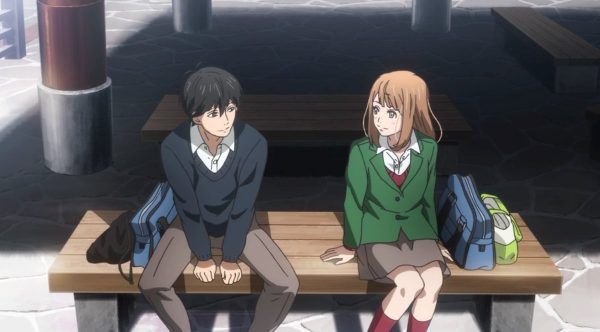 Everyone has wondered at least once how much better their life would be if they could tell their younger selves what happens and warn them of doing things that will eventually have a bad end. What we often don't think about is what it would be like for our past selves to receive this information.
With its first episode being released in July of 2016, Orange is a Romance School anime story that unfolds as our main character gets a letter from her future self warning her about what's to come.
1. Clannad
Finally at number 1 of the best serious romance anime series we have a tear-jerking love story from the tv show "Clannad", where Tomoya Okazaki is a delinquent who finds life dull and believes he'll never amount to anything.
Along with his friend, he skips school and plans to waste his high school days away. One day while walking to school, Tomoya passes a young girl muttering quietly to herself.
The girl's name is Nagisa and after a while they become friends, and Tomoya learns that life isn't as dull as he originally thought.
Don't Miss: