What are the Top 27 Best Anime Tv Shows of 2020 that you Should Watch Righ Now!
Hey everyone, now that 2020 has ended, it is time to see what are the good anime series that marked that year. Be it Romance, Comedy, Action, or Isekai we have a compiled of the best anime tv shows of 2020 that will keep you hooked.
Bakabuzz is here to dig deep within every anime release over the past year, so we can create our list of the best animes of 2020 to watch.
2020 was the worst year ever!! and you already know why!! However, within the anime world, there were so many successful releases this year… So, With no further ado, let us show you the Greatest anime hits of 2020!
27. ID: Invaded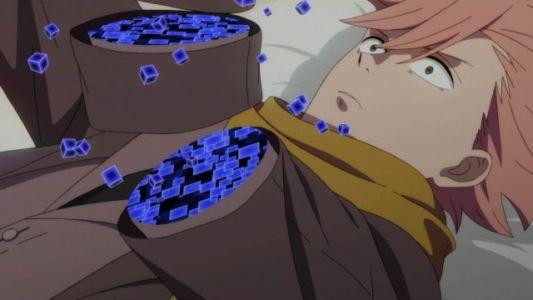 Starting off the list of the best anime of 2020 to watch, with this drama, mystery, and crime tv show named "Id: Invaded", a series that will keep you hooked. It's sad that the show has only 22 episodes because it is an anime that you can watch like forever without getting enough of its enjoyment. The story chronicles the life of the main character, who has the task of invading the minds of serial killers, in order to solve and discover motifs, and mysteries behind those murders.
Read Also: Top 20 Best Chinese Anime Series as of 2020 to Watch
26. Moriarty the Patriot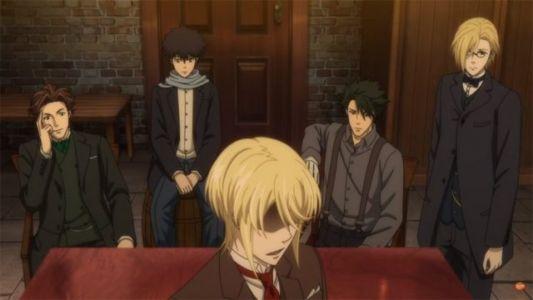 Here is a good Japanese mystery anime of 2020 to watch for everyone who likes the mentioned genre. This is a new effort of retelling the story of Sherlock Holmes, through the eyes of his sworn enemy James Moriarty. The series spans genres like psychology, History, and Mystery in order to finely highlight the tale of the main antagonist of the series and explore how he came to be the first and only "criminal consultant."
25. GLEIPNIR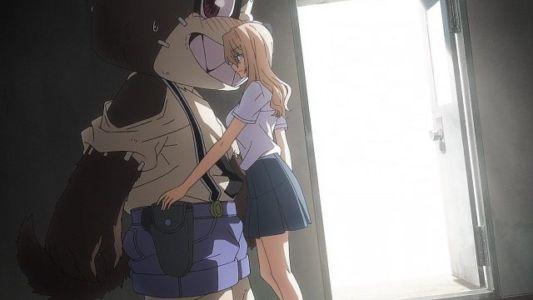 Next up we have Gleipnir, which is a good action horror anime of 2020, that is enjoyable to watch. Released in the spring of 2020, this series promises that you will be watching 13 episodes of unlimited suspense and epic moments while following The story of the main character Shuichi Kagaya.
Our young high school student possesses a hidden power that makes him able to transform into an overpowered monster costume. Hence, One day, while trying to save a fellow classmate, Shuichi is forced to choose either his identity gets revealed, or collaborate with her in her mission of hunting down other monsters.
24. Darwin's Game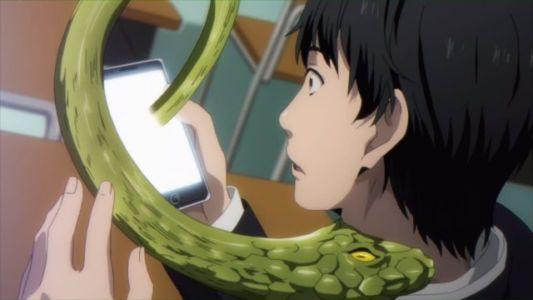 Darwin's Game is a good 2020 action game anime tv show, that depicts the story of the main character Kaname who unexpectedly witnesses a lot of murders, fights, and pursuits that break into his life, as soon as he logs into a mobile game which goes by the name Darwin's Game.
He soon finds out that there is more to Darwin's Game than meets the eye, as you must fight fierce opponents in real life, not within the game's world. and if you die in the game, you die for good. This anime series was first released at the beginning of January 2020 and finished airing by the end of March of the same year.
23. Kakushigoto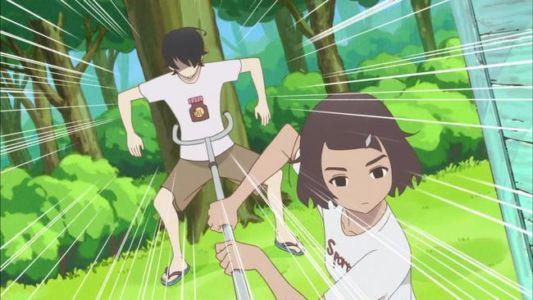 Kakushigoto tells the story of a father who is a well-known mangaka, who is used to creating ecchi manga works. while trying his best to keep this secret from his daughter. This is among the best slice-of-life anime series of 2020, which depicts an exciting tale of a father and his daughter. However, there is a saying: "secrets are made to be found." Later, The daughter will figure out the truth behind the things she took for granted as she grew up.
22. Dorohedoro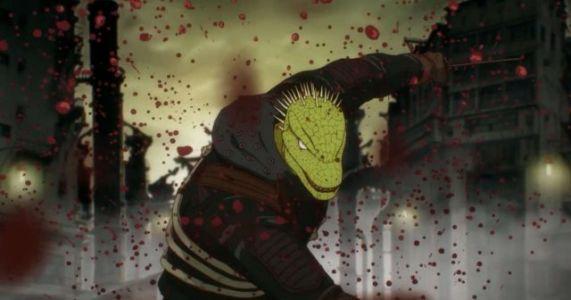 Moving on, we have Dorohedoro. A 2020 anime that spans genres of horror, action, and comedy. released from January till March of 2020, with a good story that takes place in a fantasy realm and follows the main character who is more of a giant lizard than human.
The Mc of this anime is op as hell, as he can take action and puts entitled magic users in their place, simply because he is so strong and is immune to all forms of magic. The Funny thing is that he has two big issues which are: his appearance as well as his humongous appetite.
21. Uzaki Chan wants to Hangout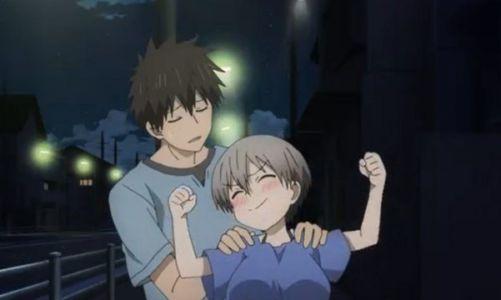 Premiered in July 2020 this new romance anime series slowly getting the attention of mainstream anime fans because of its lively characters. The two major characters from this new romantic anime are Hana Uzaki and Shinichi Sakurai. The story follows Hana, who is excited to go to the same college as Shinichi because he inspires her. After one year of seeing him just laze around now, she wants to hang out with him. Each episode tells a different story of their day-to-day life and adventures.
20. Akudama Drive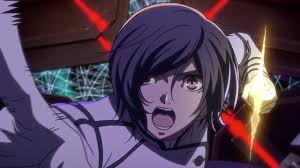 Akudama Drive is one of those top anime series that make the year 2020 so good. The show is captivating with its epic action and swift moments. The story is so unique and what i liked about it, is its well-evolving. Set in a Long ago, where a war emerged in Japan that pitted Kantou against Kansai and divided the country. Kansai became dependent on Kantou, but slowly the police and government began losing control of Kansai to criminals known as Akudama.
See Also: Top 20 Best Action Anime of 2020 To Watch Now!
19. In/Spectre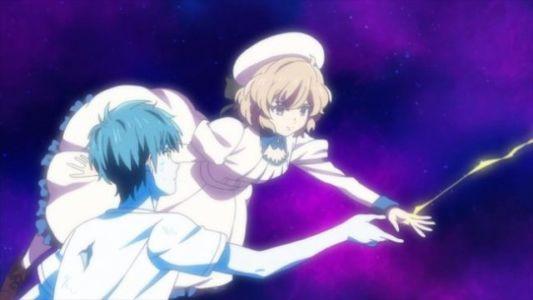 In/ Spectre has proven that it is one of the best anime shows of 2020 so far. The series chronicles the story of Kotoko Iwanaga, a teenager who sold her right eye and left leg to act as a mediator between the Spirit World and the Human World. Together with Kurou Sakuragawa, the pair inspects the numerous alien apparitions that are taking place in the real world. Kurou's ex-girlfriend, Saki Yumihara, works for the police and is also interested in the apparitions.
18. Plunderer
First released in January/2020 and ending in June of the same year, this brand new anime has a lot of epic action scenes and is definitely one that many people have enjoyed in 2020. Plunderer's story takes place in a post-apocalyptic world, where people have their identity branded with their own "Counting-Numbers," which defines their livelihood. While a mysterious figure has the task of stealing away these Counts.
17. Kaguya Sama Love is War season Two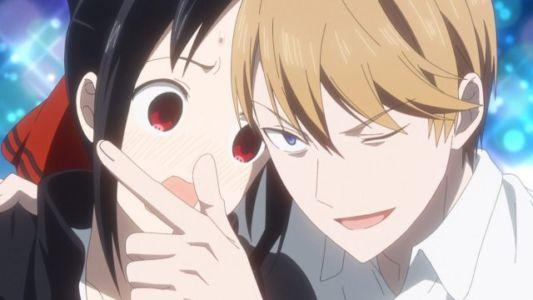 Kaguya-sama: Love Is War is based on a manga of the title, that has sold over 9 million copies and has obtained many awards. The story overall chronicles a love-hate relationship between the two main characters, Kaguya Shinomiya and Miyuki Shirogane. Since the first time it premiered, It became a hit seinen romance, and received many positive reviews, because of its unique story that is over a top face-off between the two characters.
16. By the Grace of the Gods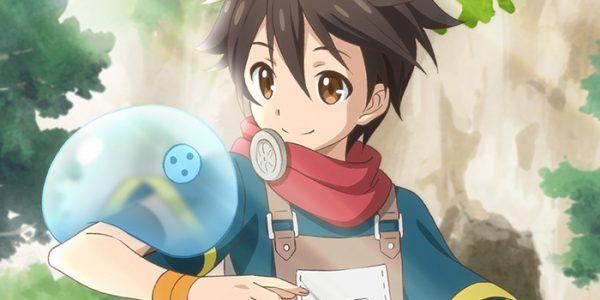 Here is an adventure isekai anime series of 2020, that will make relaxed and chilled. The story follows Ryoma, who after dying in his sleep, got reincarnated to a world of magic, where he peacefully spends his time looking and take care of slimes. However, after helping an injured traveler, Ryoma and his slimes decide to set out and use his power to help others.
15. I'm Standing on Million Lives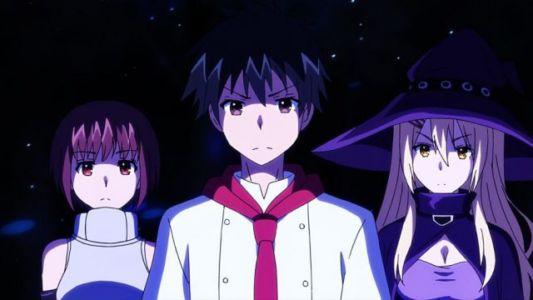 Here is another best 2020 action anime that you will enjoy, just let yourself follow the story of Yotsuya Yuusuke along with his classmates who get isekai-ed to an unknown world inhabited by mystical creatures.
This is how an ordinary life of three students turns into an epic adventure, upon their arrival, they are forced to accomplish various quests for several phases in this strange world, in order to stay alive and protect the real world from the demons and monsters they face.
Check Also: Top 18 Best Isekai Anime Series of 2020 to Watch
14. Our Last Crusade Or the Rise of A New World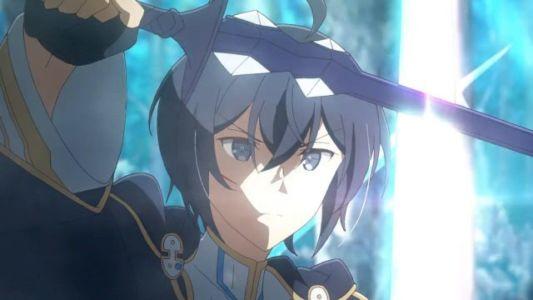 Well, this is a good recommended new action anime of 2020 that is available on Crunchyroll, Hulu, and almost on all of the streaming services. Well, the tale of this series describes an isekai world, where our main characters are Sent to assassinate each other, Iska and Aliceliese's initial encounter creates doubt in them both. But finding common ground would make them traitors to their countries. Circumstances made them enemies, but their conflicted hearts may make them lovers!
13. Tonikawa: Over the Moon for You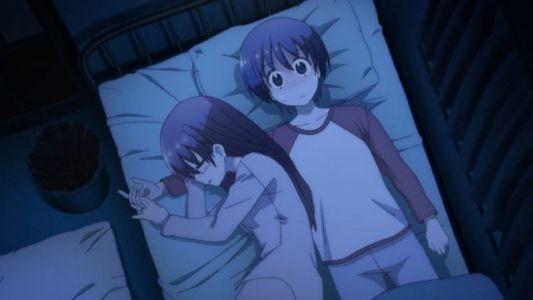 The year of 2020, had so many rom-com anime releases. and Tonikawa is one of the best among them, with a really good story of love that depicts: First comes marriage, then comes an earthbound love that is out of this world. From the day his parents named him, Yuzaki Nasa has been destined for outer space…or so he believes.
But while trying to join the space program, he is thrown for a loop when an accident introduces him to Tsukasa, a mysterious girl with strange powers. Is she an alien, a moon goddess, or something else? Since she insists on marrying him, Nasa has plenty of chances to find out.
12. Danmachi Season 3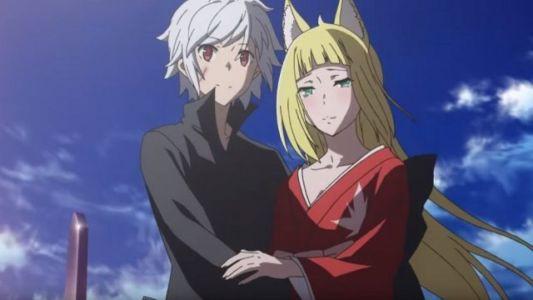 With a total of three seasons, and the last one has just finished airing in the fall of 2020, Danmachi is not only a good action anime, but also has superpowers, adventure, romance, and a few comedy themes that will keep you hooked. This is a good pick where you will get the chance to watch and follows a unique adventure of the main characters Bell Cranell, with the Help of Hestia is continuing to do his best to become the best adventurer.
11. Rent a Girlfriend
You will be surprised to know that Rent-A-Girlfriend is based on a real-world service offered in Japan. It is a service where you can hire a girl to act like your girlfriend.
The service that inspired the creator for producing this good romance anime of 2020, where the story follows a student, who after being dumped by his girlfriend, ends up logining into a dating service to "rent" a girlfriend who, unbeknownst to him, happens to be both a fellow student and his neighbor.
10. Re: Zero Season Two
The season of two Re: Zero anime series premiered in 2020, in order to answer the mysteries of the first season. The story chronicles the dark and harsh reality of Subaru as he gets traumatized, makes sacrifices, carries the burden, falls into despair, and perseveres as much as he can. So to finally realize that Everlasting contracts, past sins, and unrequited love will clash and submerge into a river of blood in the second season of Re: Zero. Just, How long will Subaru's will to save his loved ones last?
9. Tower of God
It is a cool thing to behold animes outside of japan ranked well, and gets a respectful place within anime top lists. Well, this is a masterpiece anime derived from the Korean manhwa of the same title that deserves attention, and you will absolutely enjoy watching it.
In the series, we have a tower, that grants the deepest desires of whoever can reach its top. Finding a way to open the gates of the Tower himself instead of being summoned, our main character is considered an Irregular and progresses to surprise everyone with his abilities. This Korean action anime was first released in April of 2020 and continued until the 25th of June of the same year, with a second season highly expected for 2021 but not announced yet.
Read Also: Best Romantic Anime 2020: Best From The Rest
8. Mahouka Koukou No Rettousei Season 2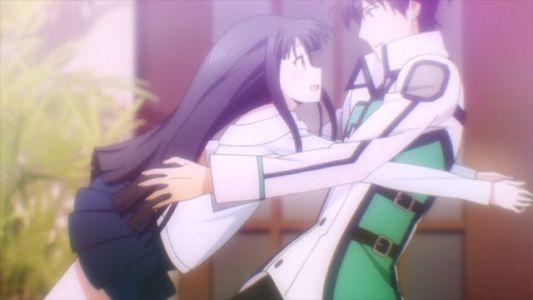 The all-time most badass anime main character Tatsuya Shiba is coming back once again in 2020. Mahouka Koukou no Rettousei Season 2, depicts the story that is set in a fantasy world where magic is an ordinary thing, Tatsuya hits the screens once again while some ships were bombed by a mystery person who was like one of the main characters.
Then Tatsuya did some epic things and great fighting scenes happened… Watch the show to know more! This masterpiece anime Falls into categories like action, magic, sci-fi, and romance, we have 26 episodes of season 1, and 13 episodes of season 2 that came out in the fall of 2020.
7. Noblesse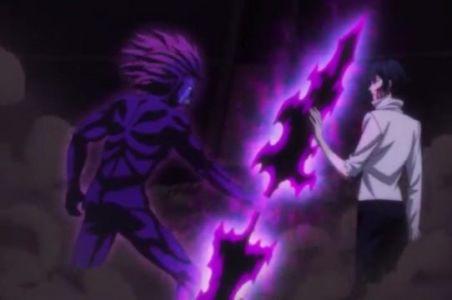 Another good action fantasy anime series based on the Korean manhwa of the same name is taking a respectable place among the best anime series of 2020 that everyone should watch. The story chronicles Raizel's awakening from his 820-year slumber. He holds the special title of Noblesse which is a pure-blooded Noble and protector of all other Nobles. In an attempt to protect Raizel, his servant Frankenstein enrolls him at Ye-Ran High School, where Raizel learns the simple and quotidian routines of the human world through his classmates.
However, the Union—a mighty secret organization with strings around the globe and a goal to rule the world—dispatches modified humans and gradually encroaches on Raizel's life progressively—which causes him to wield his mighty power to protect those around him. After 820 years of intrigue, the secrets behind his slumber are finally revealed and Raizel's absolute protection as the Noblesse begins.
6. The God of Highschool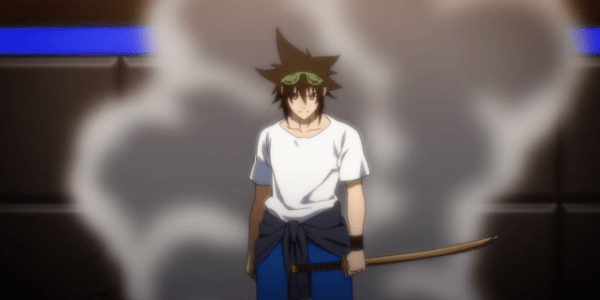 Coming up we have an amazing Korean manhwa that finally got an anime adaptation in 2020, The God of Highschool, is depicting a story that takes place in Korea where all students take part in a fighting tournament in order to determine, who is the best fighter among them. So many mysteries lie behind this tournament, and our main character Jin Mo-Ri is participating in the competition while figuring out what it truly means to become the best high-school fighter.
5. Fire Force Season 2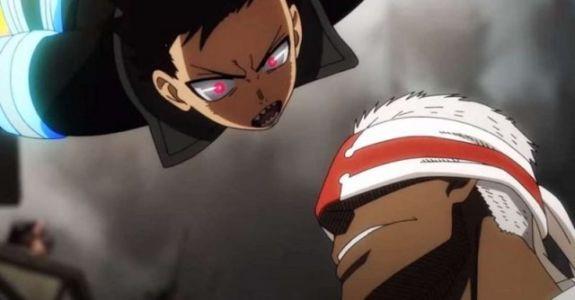 In Fire Force season two which came out in 2020, the anime story continues once again, in a world where ordinary people turn into violent, inflamed creatures known as "flamed". They are also some talented people with the ability to control and manipulate their fire. Therefore, to combat the danger of the inflame and figure out the cause of it, the Tokyo Armed Forces, the Fire Protection Agency, and the Holy Seoul Church have released the solution, Special Fire Forces.
See Also: Top 15 Best Underrated Anime On Netflix
4. The Misfit of Demon King Academy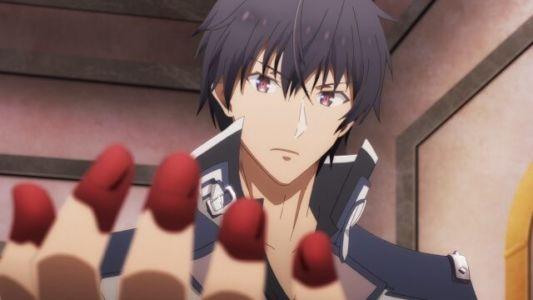 If you are a fan of anime series where the mc is an overpowered demon lord, this tv show is the best for you. The Misfit of Demon King Academy is magic, school, and isekai anime of 2020 that enjoyable to watch.
This is a good Chinese anime series of 2020 that highlights the story of a powerful demon mage, who is reincarnated into the body of his descendant hoping to find an era where he can have some peace and quiet. However, He ends up joining a school run by his significantly weaker descendants. the story goes from there…
3. Haikyuu to The Top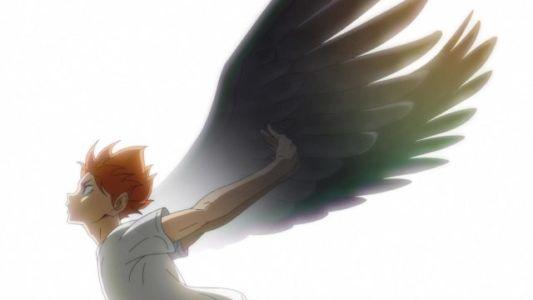 in 2020 we are delighted to have the Fourth season of Haikyuu, and this sports anime is getting even better. The story of Haikyuu!!: To the Top" depicts more right after where we were left when Season 3 ended, meaning that Karasuno has just defeated Shiratorizawa to qualify for nationals. So, highlighting some other details is a must in order to make the tale progress, in order to set up the mood for the huge national championship that is coming in the next season. Overall, the whole story chronicles the ambition of the main character Shouyou, who is Determined to be like the volleyball championship star, a short boy nicknamed "the small giant".
2. Jujutsu Kaisen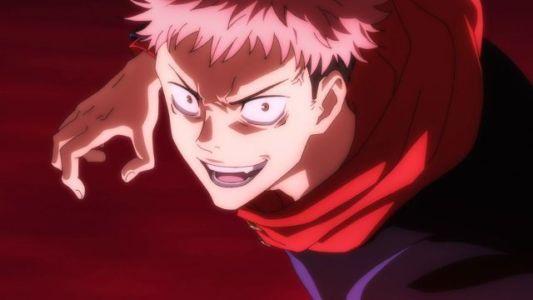 Coming at number 2 on our list of the best anime series of 2020 that you must watch, we have Jujutsu Kaisen, which is by far a top-notch brand new action series that marked 2020, and a really good show that depicts a unique story, with an outstanding animation.
Jujutsu Kaisen Chronicles is the tale of A boy, who upon swallowing a cursed talisman (the finger of a demon), he becomes cursed himself. So, in order to remove the curse, he will join a shaman's school to be able to locate the demon's other body parts and thus exorcise himself.
1. Attack on Titan Final Season
Attack on Titan's Final season finally is airing in 2020, knowing that the anime will end this year is a piece of sad news. However, it is still a good thing as it is time to uncover the mysteries that are still not unanswered yet.
The story is almost reaching its end, as the survey corps finally reached the Yeager family basement and figure out the dark past surrounding the titans, meaning that they were fighting for a good cause so as to have answers to the mysteries. that will now make the group set out for the world beyond the walls. Moreover, in The series, two utterly different worlds collide as each party chases its own agenda in the long-awaited conclusion to Paradis' fight for freedom.
Check Also: The 27 Best Anime Tv Series to Watch on Netflix Now